At the end of the week, we all like to relax and help ourselves to something a little stronger than water… Because every Tom, Dick and Harry has the same idea come 5pm on a Friday, we can pretty much guarantee that your local drinking hole is hustling and bustling. If that doesn't float your boat after a long day at work, mixing cocktails from the comfort of your own home might be the perfect way to unwind and welcome in the weekend with your buddies.
Mixing cocktails should be simple, social and above all, fun. Whether your looking to master mixology or simply entertaining guests this summer, this twist on the classic G&T is one to add to your repertoire. You don't have to be a music aficionado to enjoy our Jazz Hands G&T, so show us your spirit fingers and get shakin'!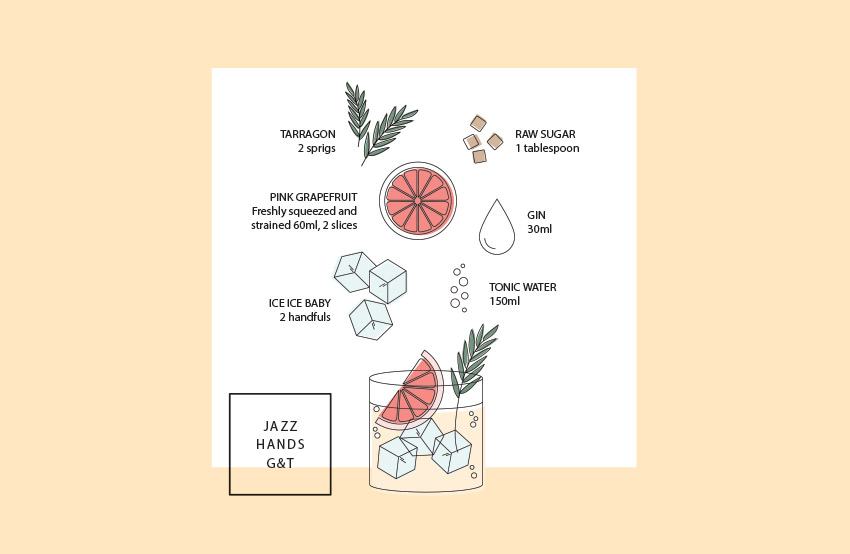 The Recipe. Grab a slice of pink grapefruit, tarragon, raw sugar and muddle in a cocktail shaker. Add ice cubes, pink grapefruit juice, your favourite gin and then shake it like a polaroid picture. Fill a tall glass halfway with ice cubes and pour the magical contents of your shaker into the glass. Top off with tonic water and drink. Or if you want to get fancy add a sprig of tarragon and a slice of pink grapefruit, then drink.
Make happy hour even more awesome with a large range of drinking accessories to inspire your cocktail recipes. Why not try alcohol in frozen form with these colourful Icy Pole Moulds, or roll with the high rollers with the Original Ice Ball – great for classic cocktails, Negronis or just about anything!