The key to a good summer jam is that it gets me thinkin' about drinkin', dancin', sweatin' and singin' on a balmy summer evening. Not the day time. The evening. Not the night time. The evening. The evening is that wonderful period that sits somewhere between a day spent at work feeling hot and wishing you were somewhere else and a restless night where sleep can be hard to come by.
The evening is when you have that first, glorious sip of your post-work drink at a BBQ with your mates as the temperature drops just enough that the weather is bearable and you can start making the kinda decisions that determine whether you're gonna spend the coming hours relaxing with your feet up or dancing the night away… Can you picture it?

Although Game of Thrones taught us the opposite, summer is coming. Whether you're packing the boot and heading off on a road trip or throwing an epic backyard BBQ, you'll need the perfect playlist to soundtrack your summer. So without further ado, here's Kieran, our resident DJ with the Summer of George playlist to takeover those balmy summer evenings.
When you're getting into your favourite summertime jam at home or in public, you generally want to hear as if the band is right next you. We have truck loads of sound solutions and accessories, here's just a few for the music lovers out there.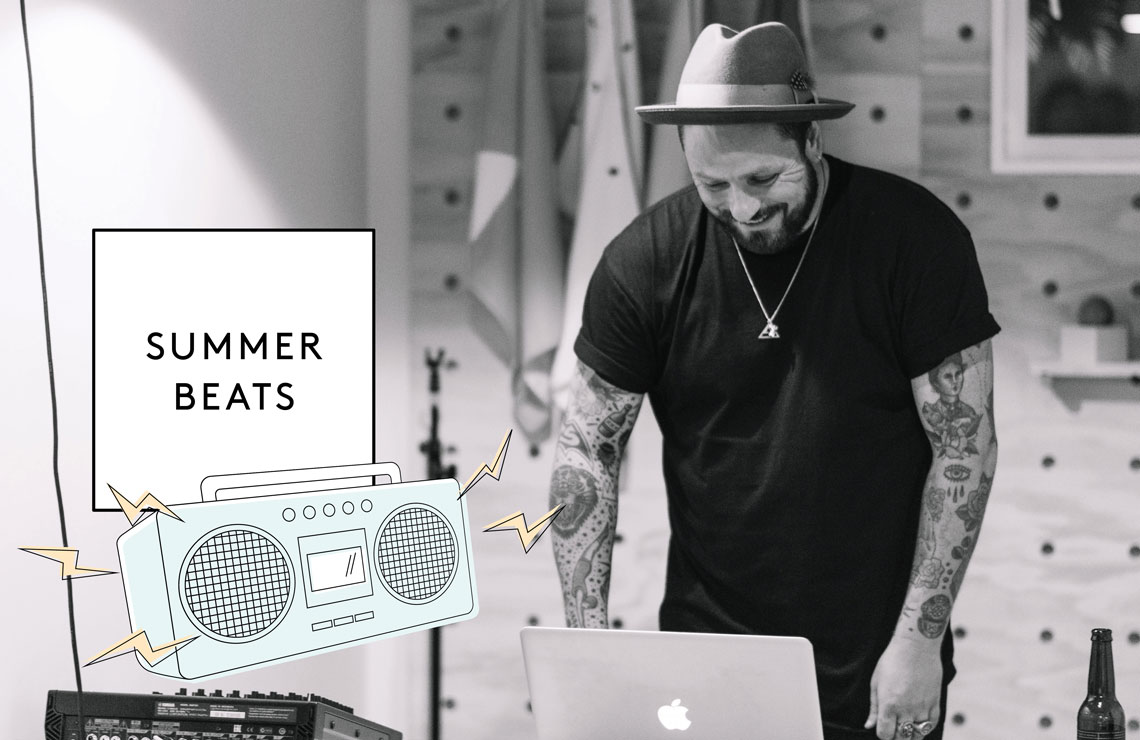 Kieran likes hats, beards, art, more than one doona at a time and denim but most of all he LOVES music. Our Summer Beats Playlist was compiled by Kieran and you can listen to his Friday Beats playlist on the Hunting for George Spotify here.