Extensions and renovations normally take design cues from the original house. Most of the time, we see additional space created to match the existing building, but it's not always the case. Take Garth House, which is the perfect example of how modern meets traditional.
Remodelled by Ola Architecture Studio, Garth House used to be a nineteenth century Victorian home that was way past its prime. The owners decided that a house extension was in order after they had outgrown the space. The family of five and two energetic dogs simply needed more room to move!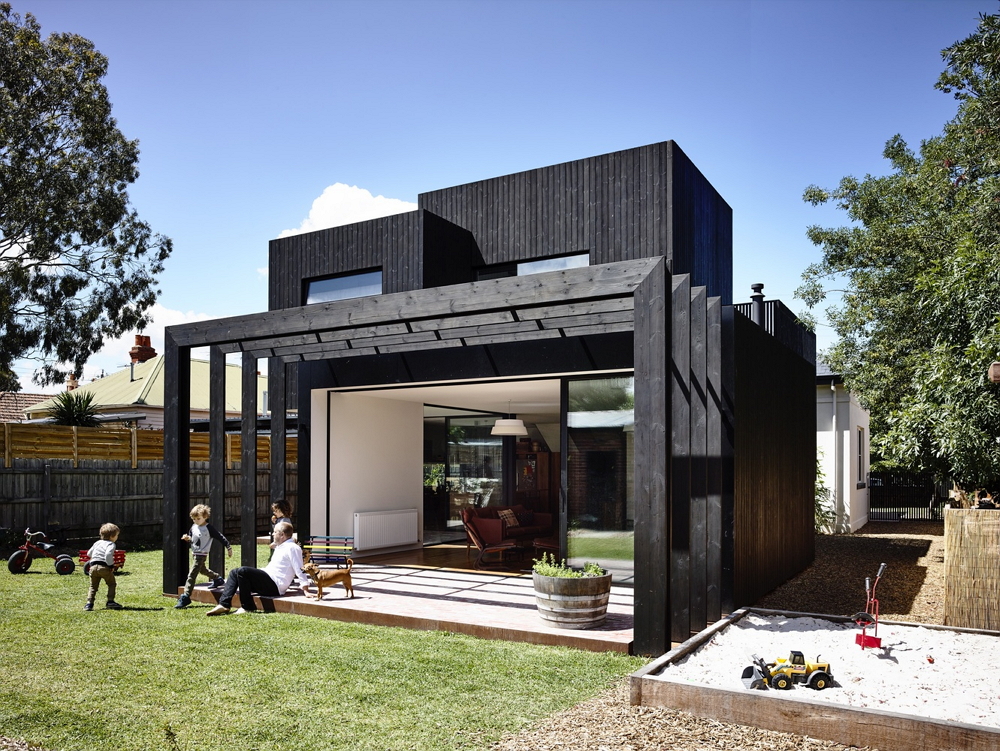 Work was done to restore the Victorian architecture to its former glory, maintaining that ambience and rich history of the existing house wherever possible. In fact, the original facade remains in sync with the neighbouring houses with its clean, white rendered walls and symmetrical front windows. But where the design gets really interesting is the new build at the rear of the home, which utilises the rectilinear forms of the old structure, but varies their sequence and size to create a series of intimate internal and external spaces.
Walking inside, you'd be surprised how seamless the interior design looks. At ground level, zones are subtly created and given purpose while maintaining a broader connection to each other and the backyard. The loft above serves as a playroom, office and spare bedroom.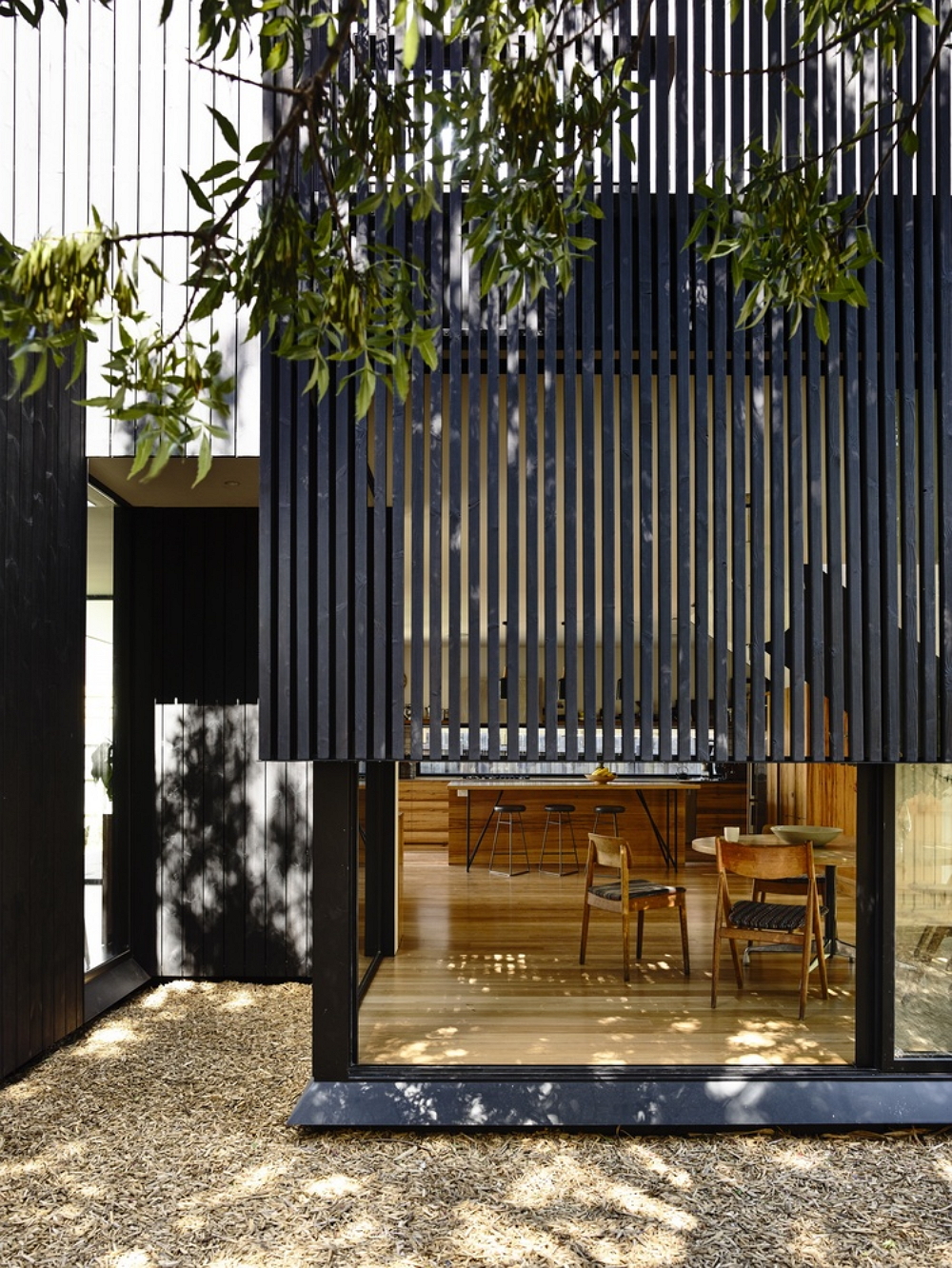 The exterior of the extension is wrapped in black timber slats which add a simplistic yet elegant vibe to the building. The interior is a mix of a wooden tiled floor with the black and white painted walls. Wood panels were also used in the shelves, counters and cabinets. Huge glass windows were well placed to provide natural light for the entire space.
Located in Melbourne's inner-north suburb of Northcote, the dwelling received commendation under the Emerging Architecture Practice category in the 2016 Houses Awards, presented by Houses Magazine.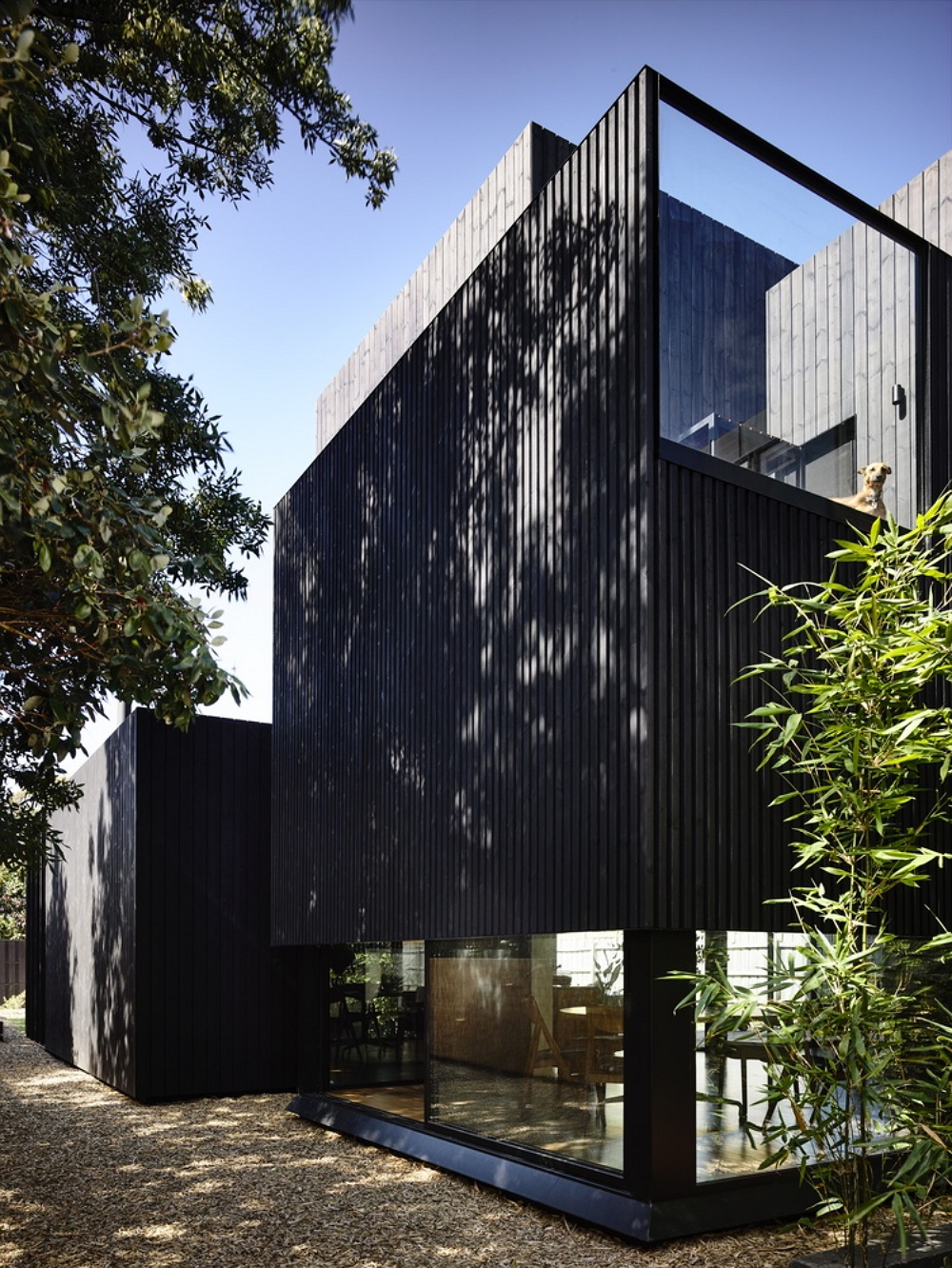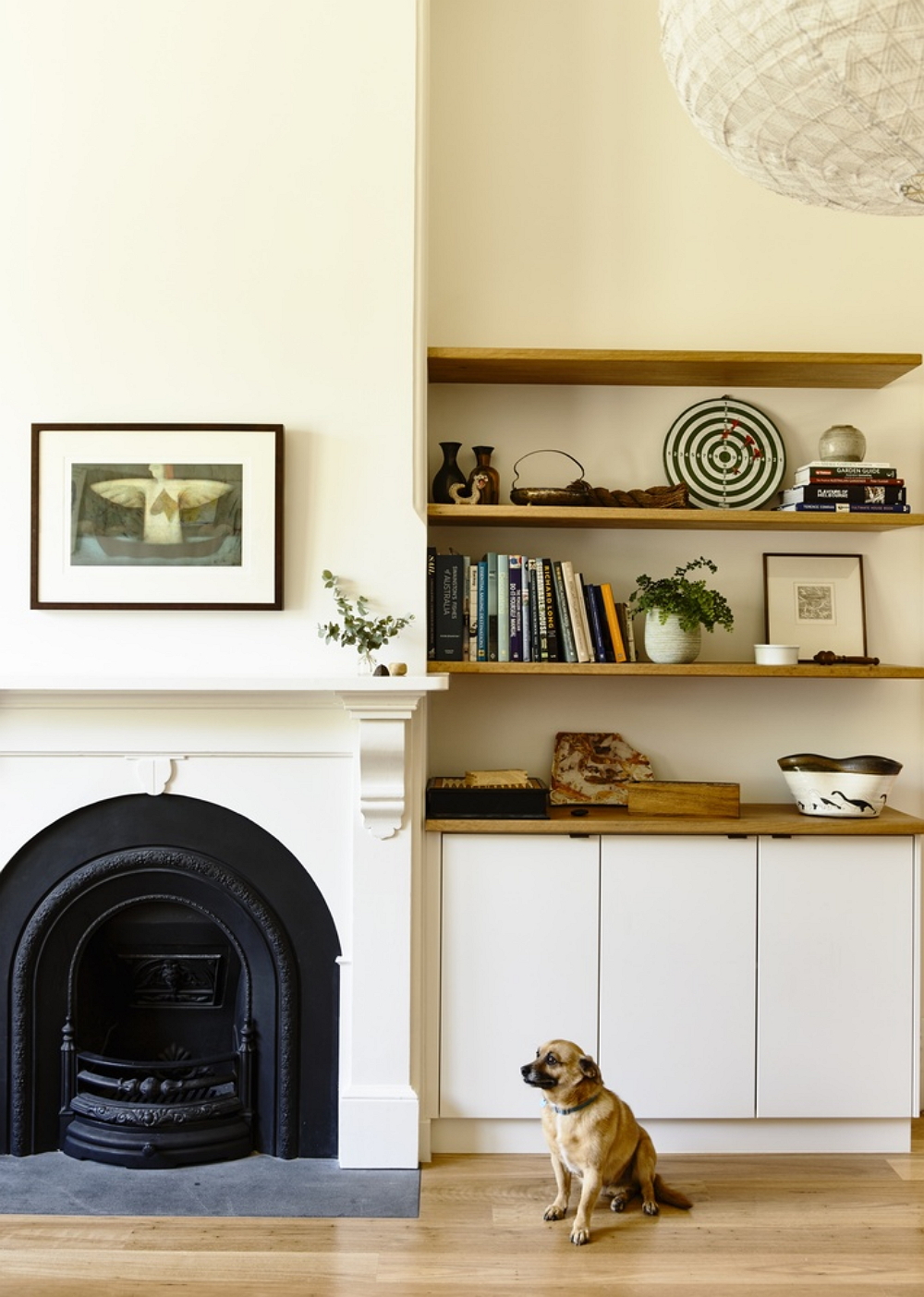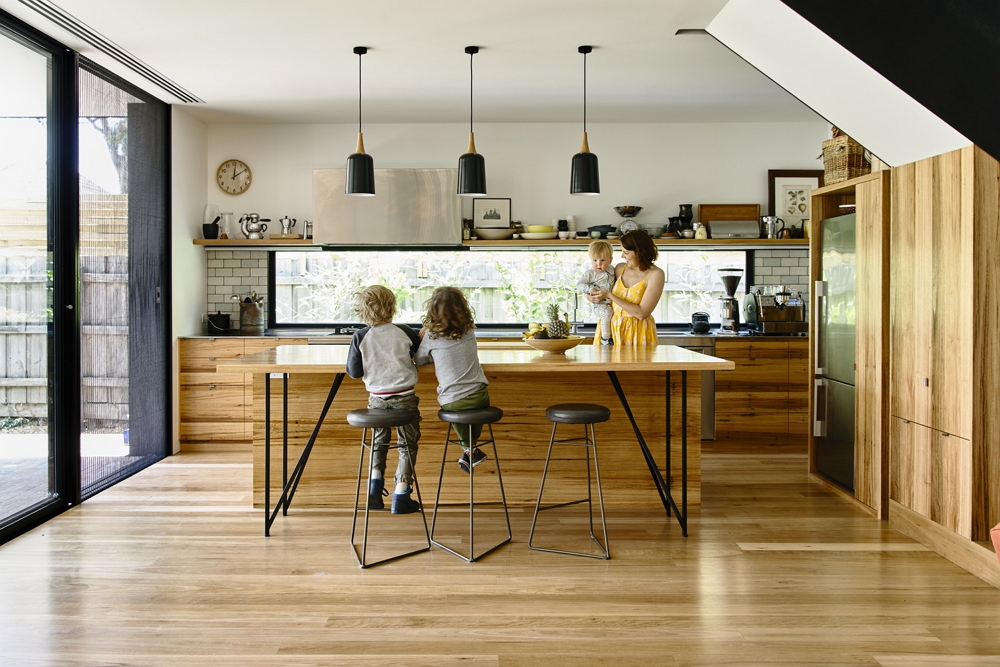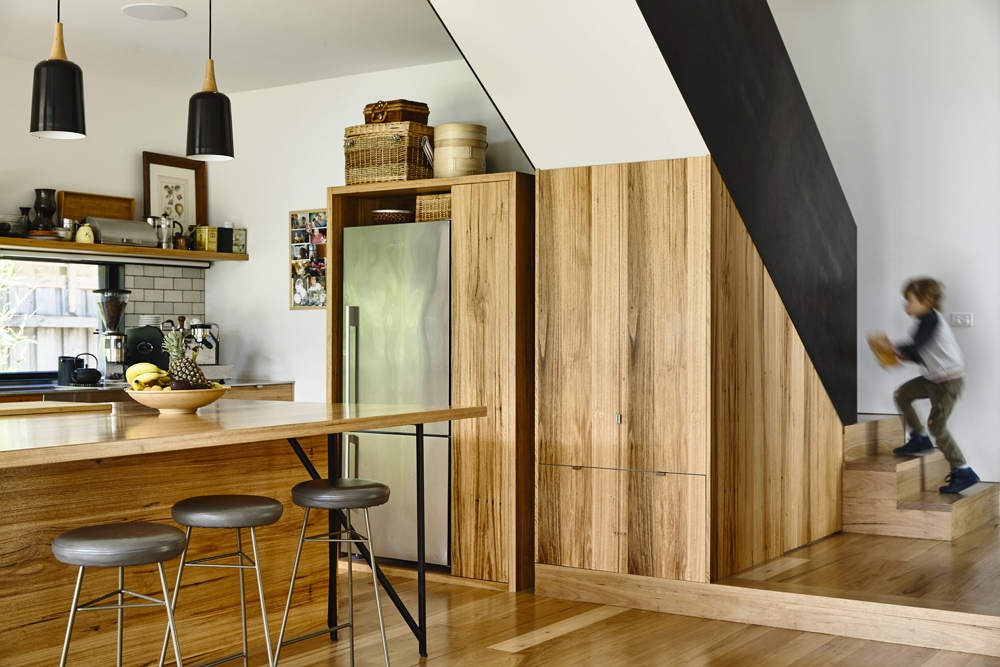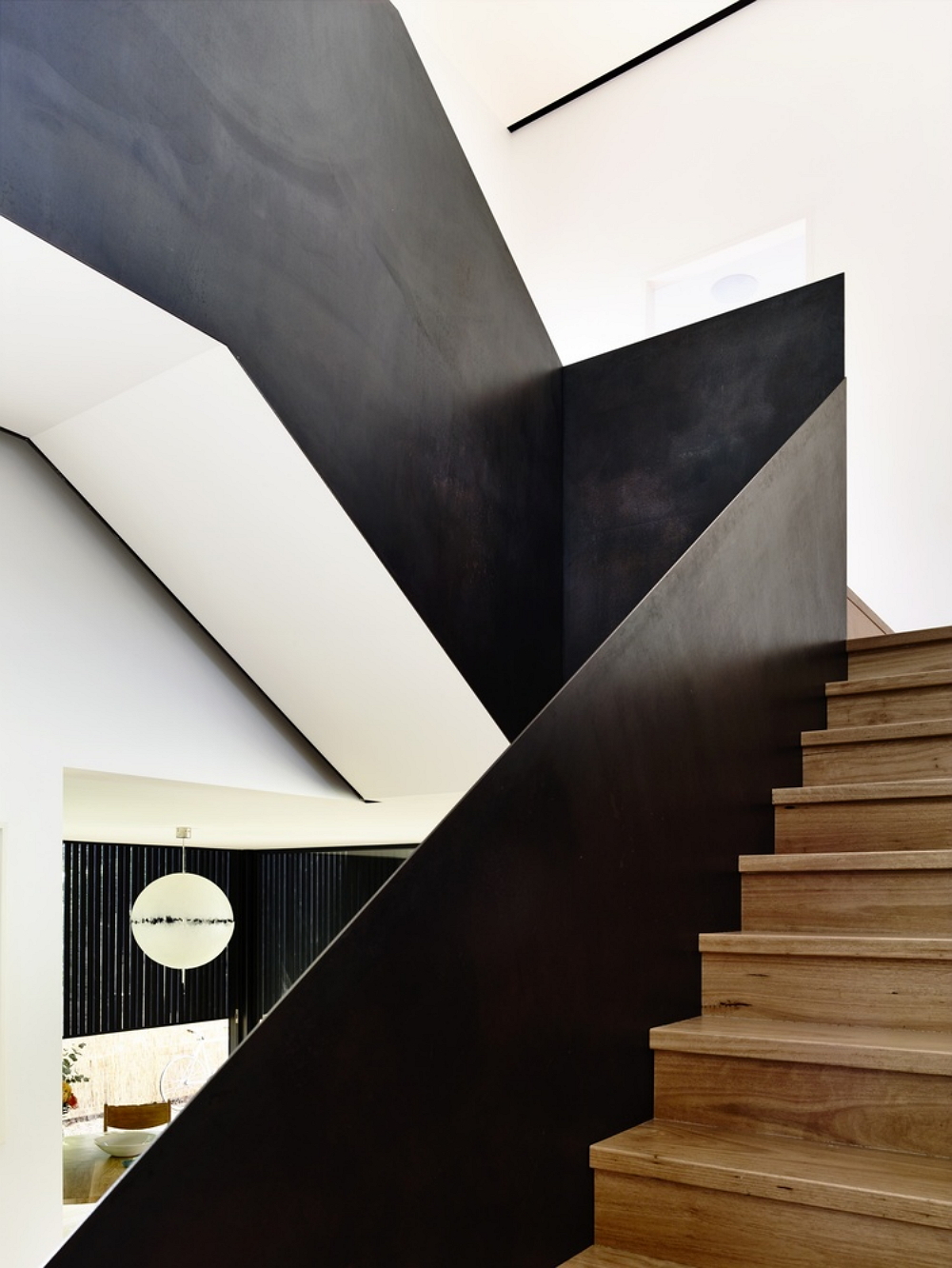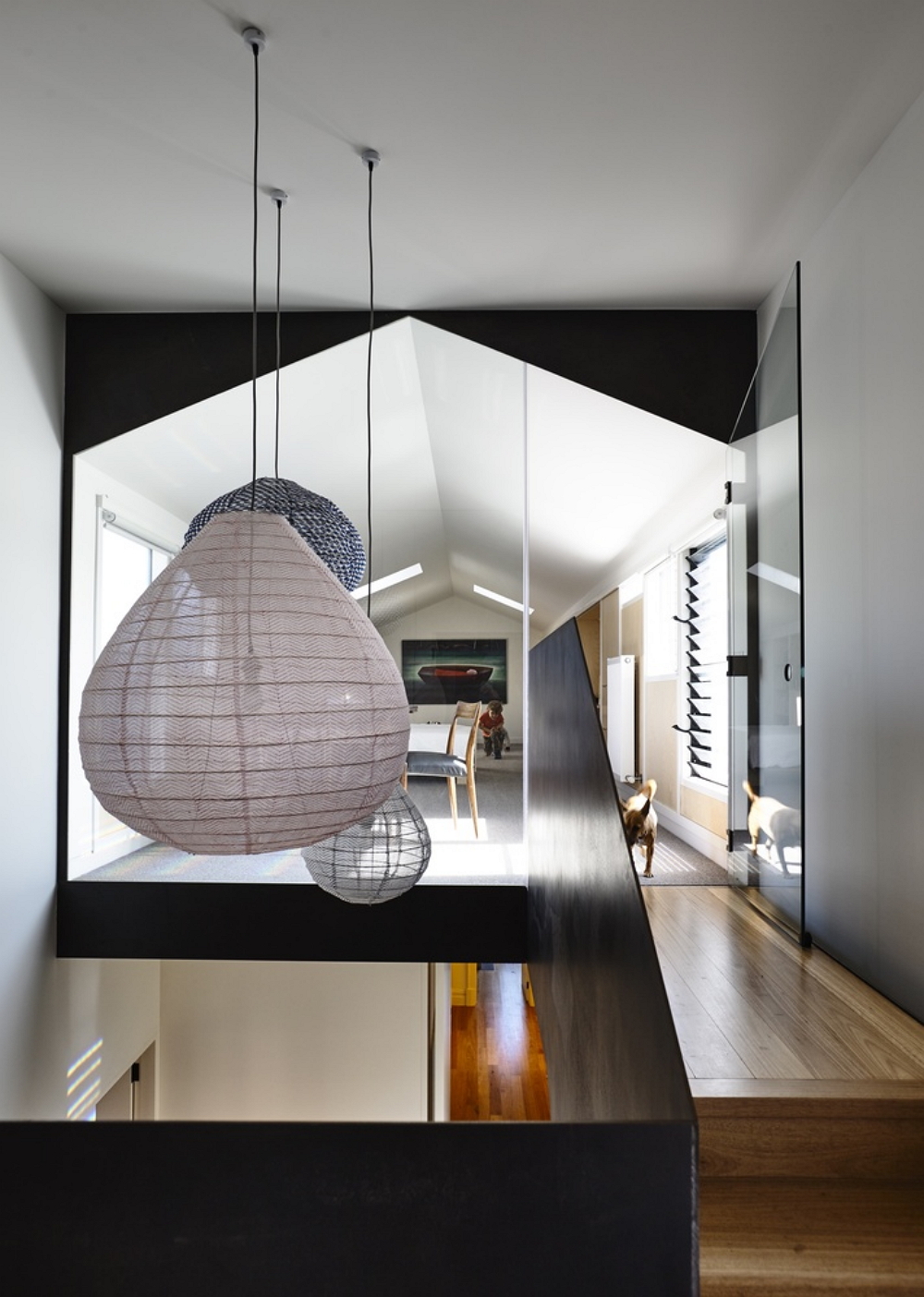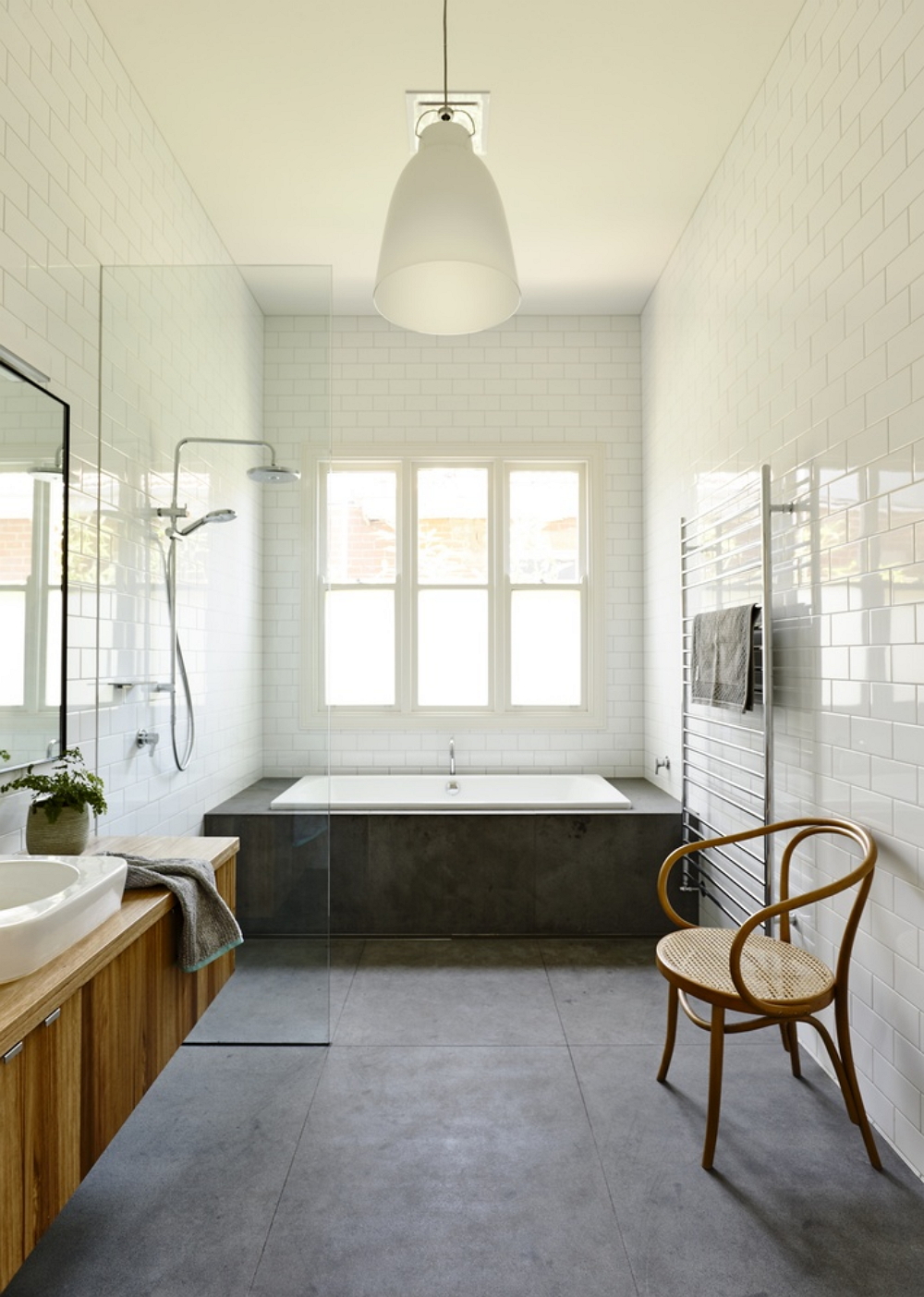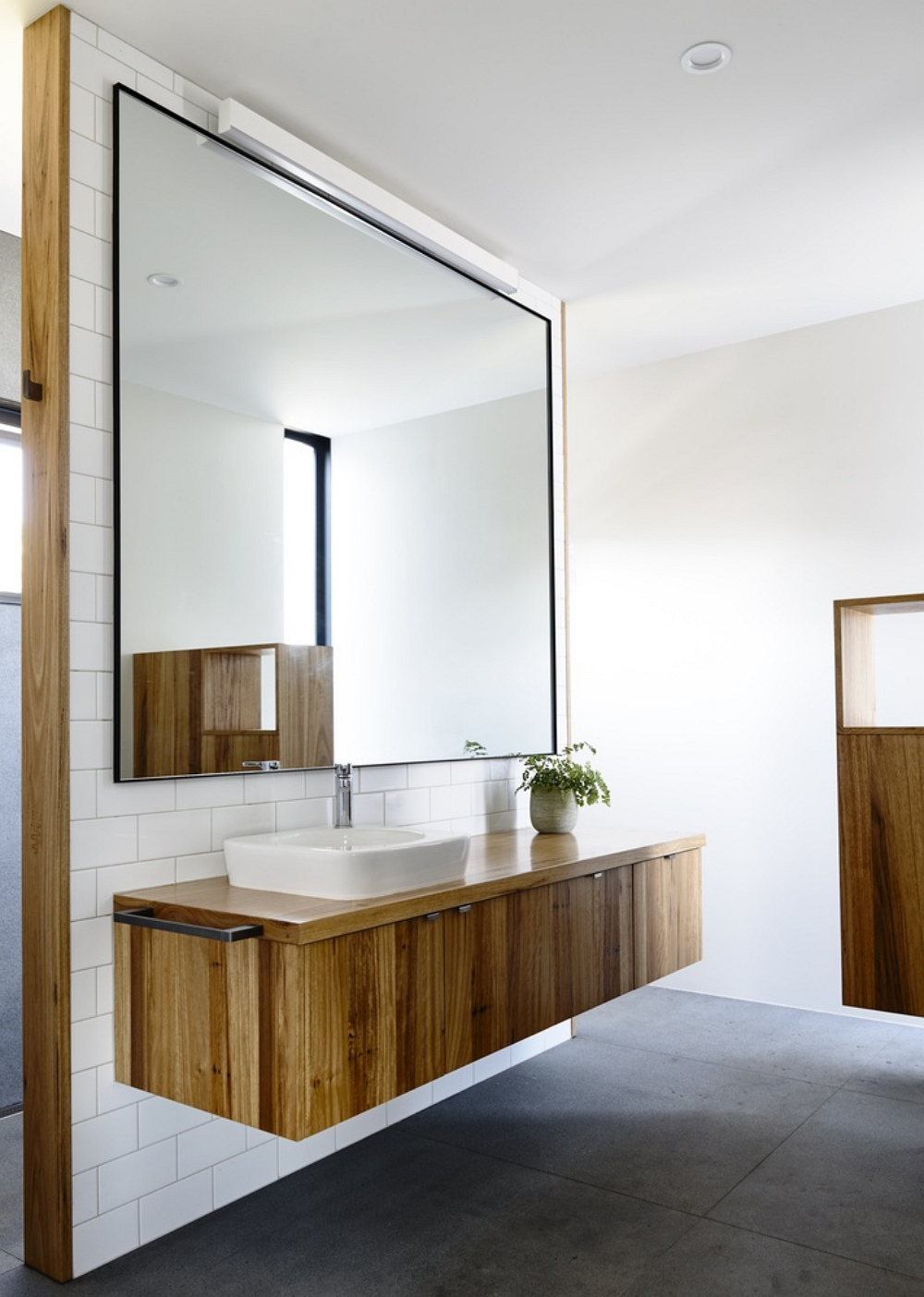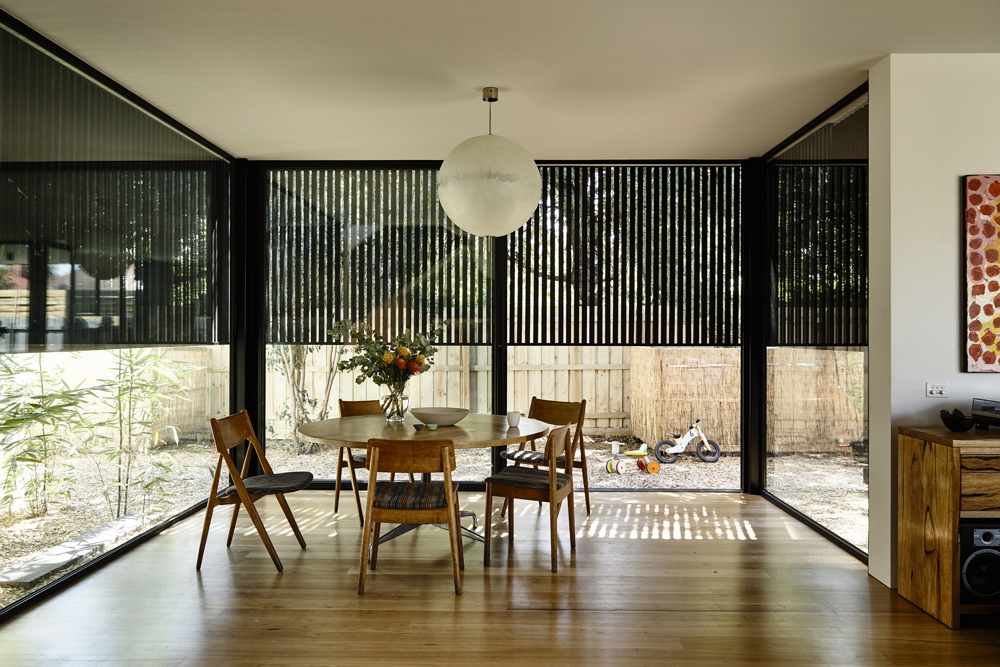 Photography by Derek Swalwell.