Esther Olsson burst onto Hunting for George's radar when she moved in next door to our studio. We were immediately taken with the crazy kid next door with the curly hair, huge smile and friendly nature. It didn't take long to uncover Esther's talent. Having moved to Melbourne from the country in recent years, Esther is our youngest contributor in the Hunting Collective and is definitely an exciting one to watch.
When asked about her work, Esther chatted about her fascination with the humble corner. "I've always liked a corner I don't know why. I feel like a corner of the room where the points meet is very strong and sturdy… but then I also love flowing lines and a lot of my works add those two combinations" Esther Olsson.
Esther has brought the corner concept to her Hunting Collective clock and has created an energetic and harmonious piece through her choice of colour and shapes. You can definitely get a sense of Esther's energy and mindset in this clock, yet being abstract you can easily take what you wish from this piece.
We loved seeing Esther in her studio filled with all sorts of colourful, painterly goodness and trinkets. We hope you enjoy this short video of Esther chatting and mucking around with her neighbours.
Some of Esther's finished paintings adding plenty of colour to the studio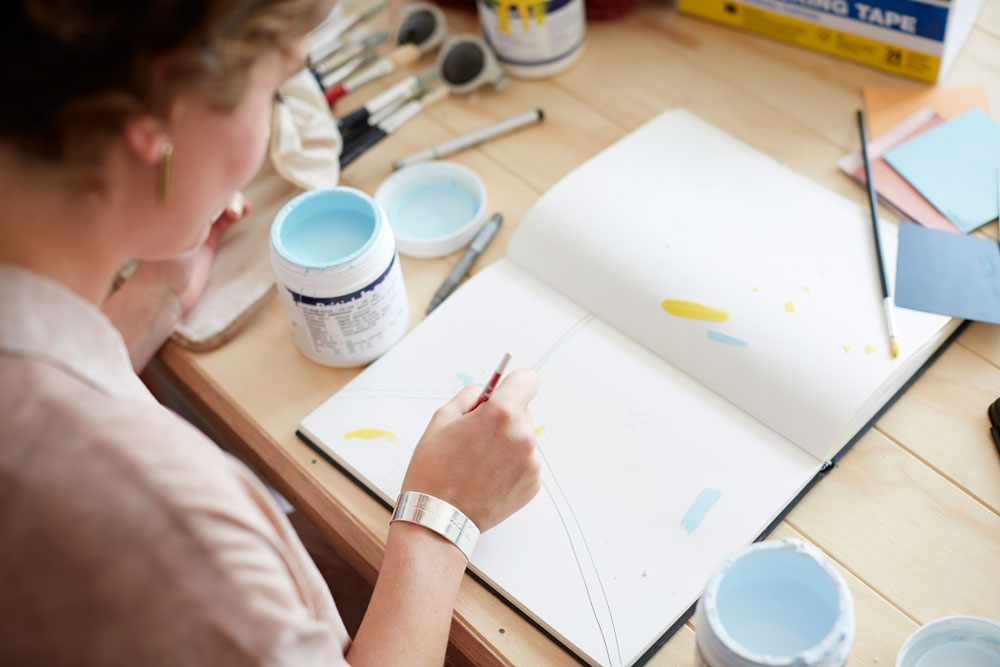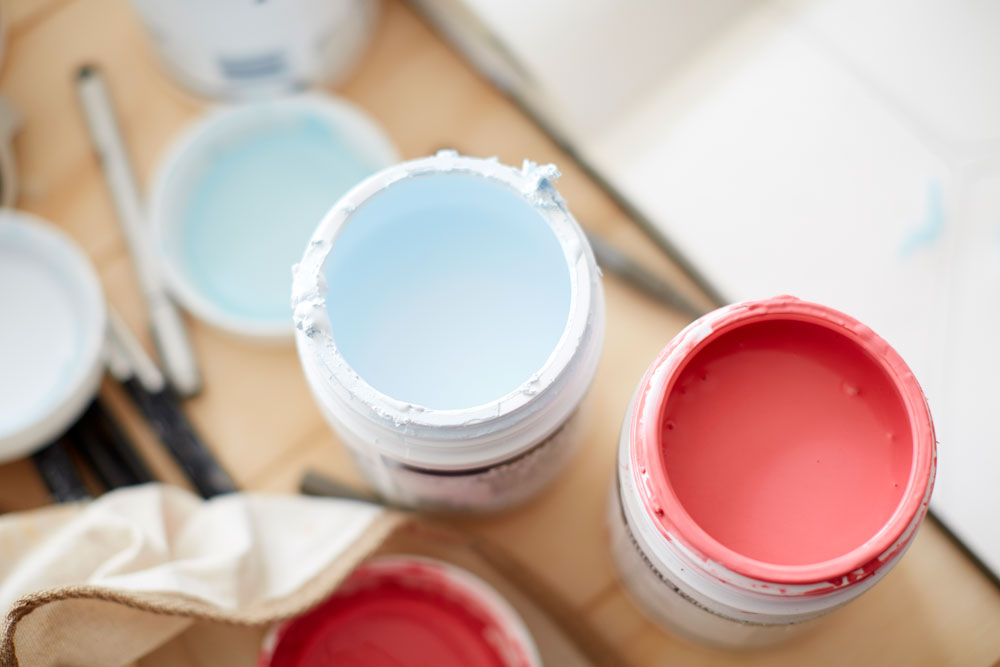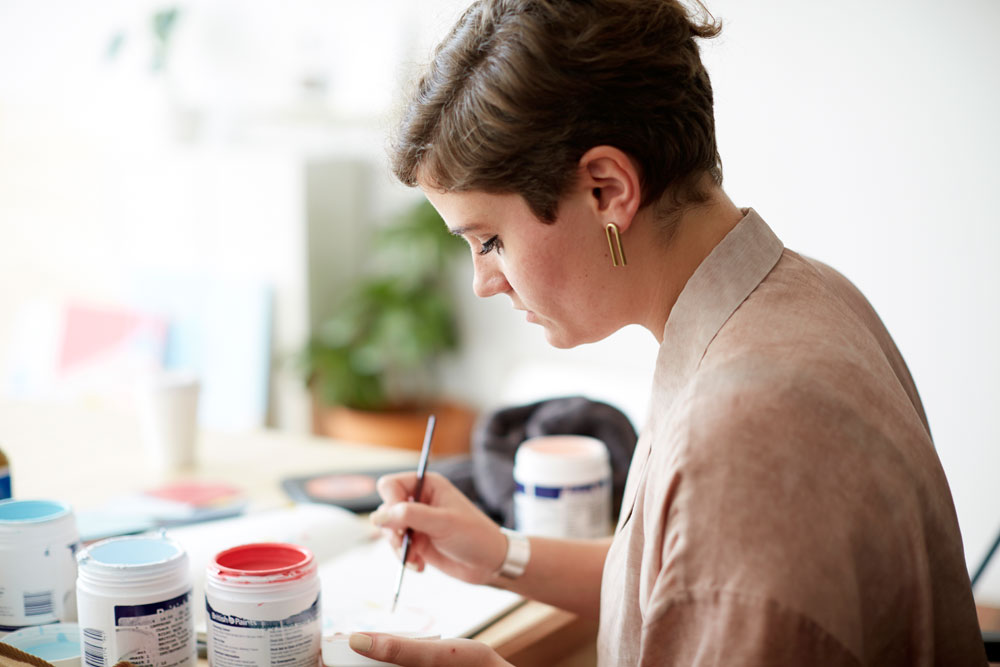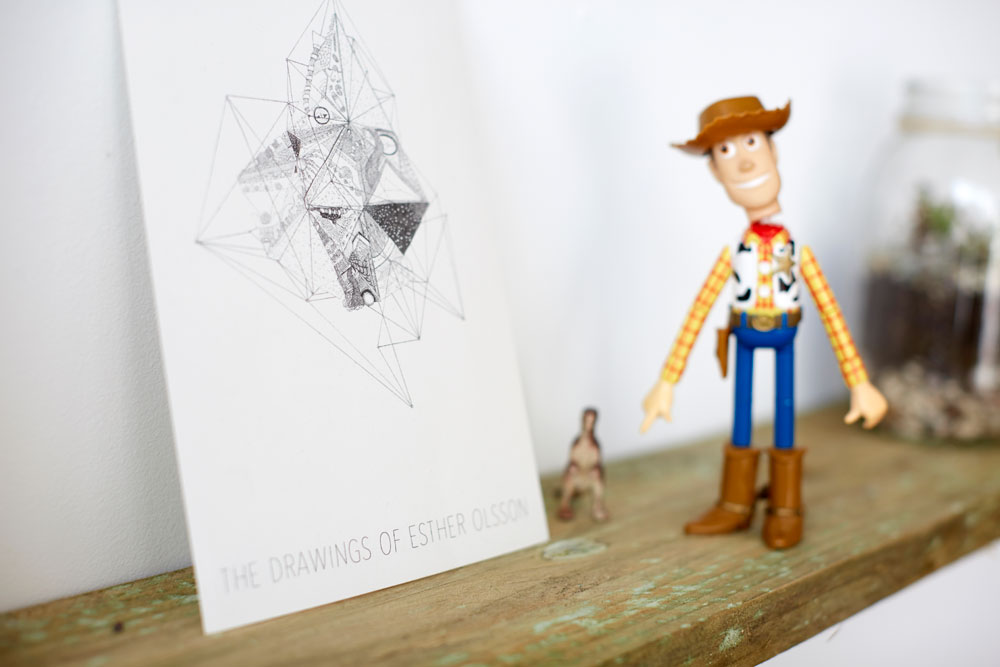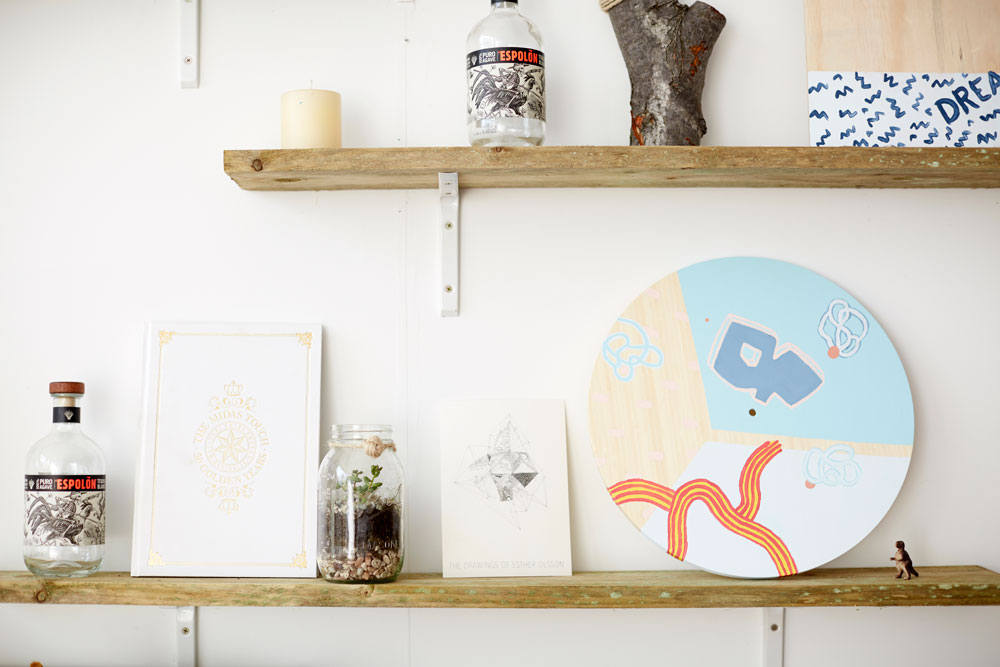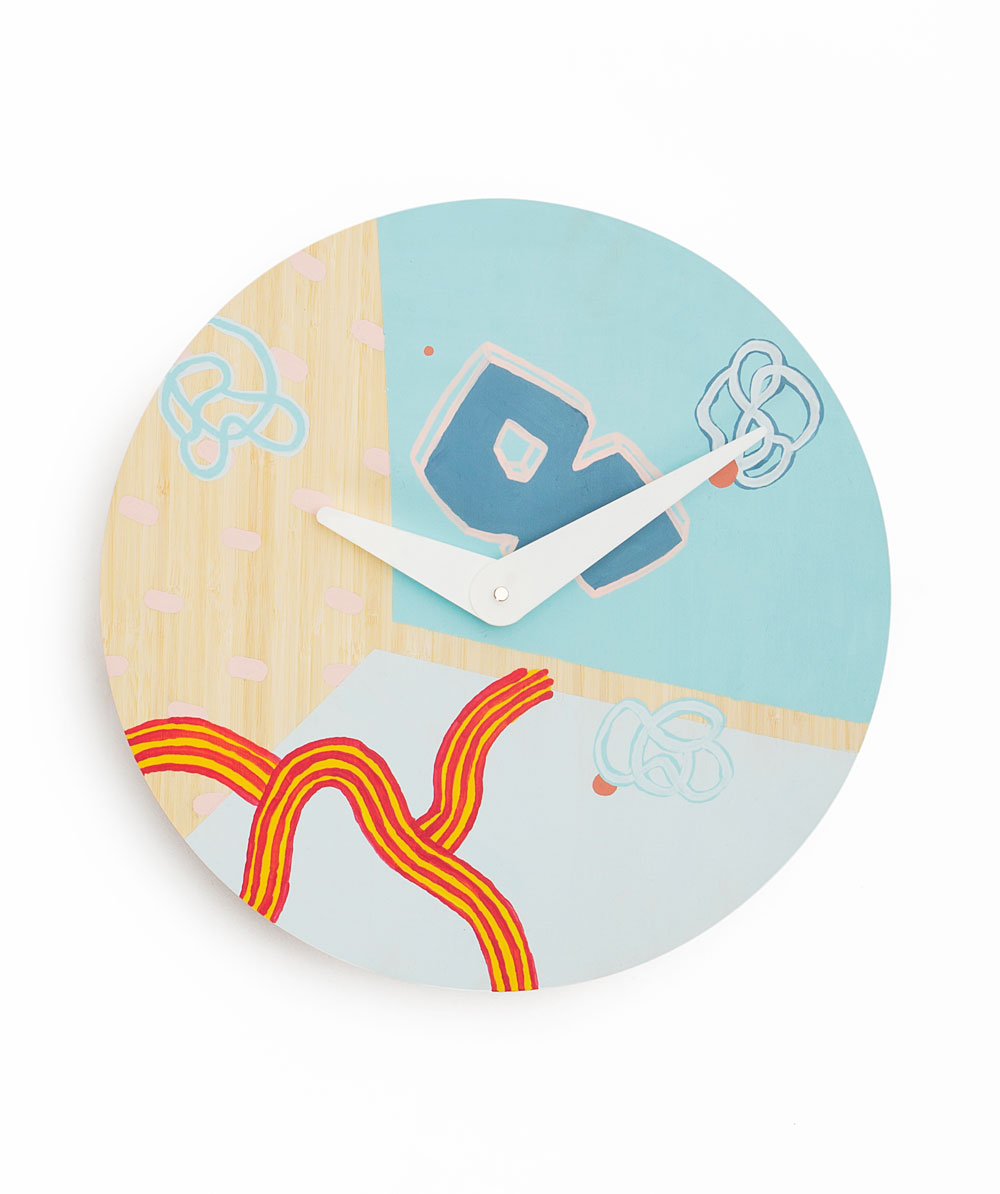 To bid on Esther Olsson's Clock head over to the auction page at Hunting for George. The Online Auction will run until midnight, Sunday November 30 2014 with the majority of sales from each clock going back to the artist.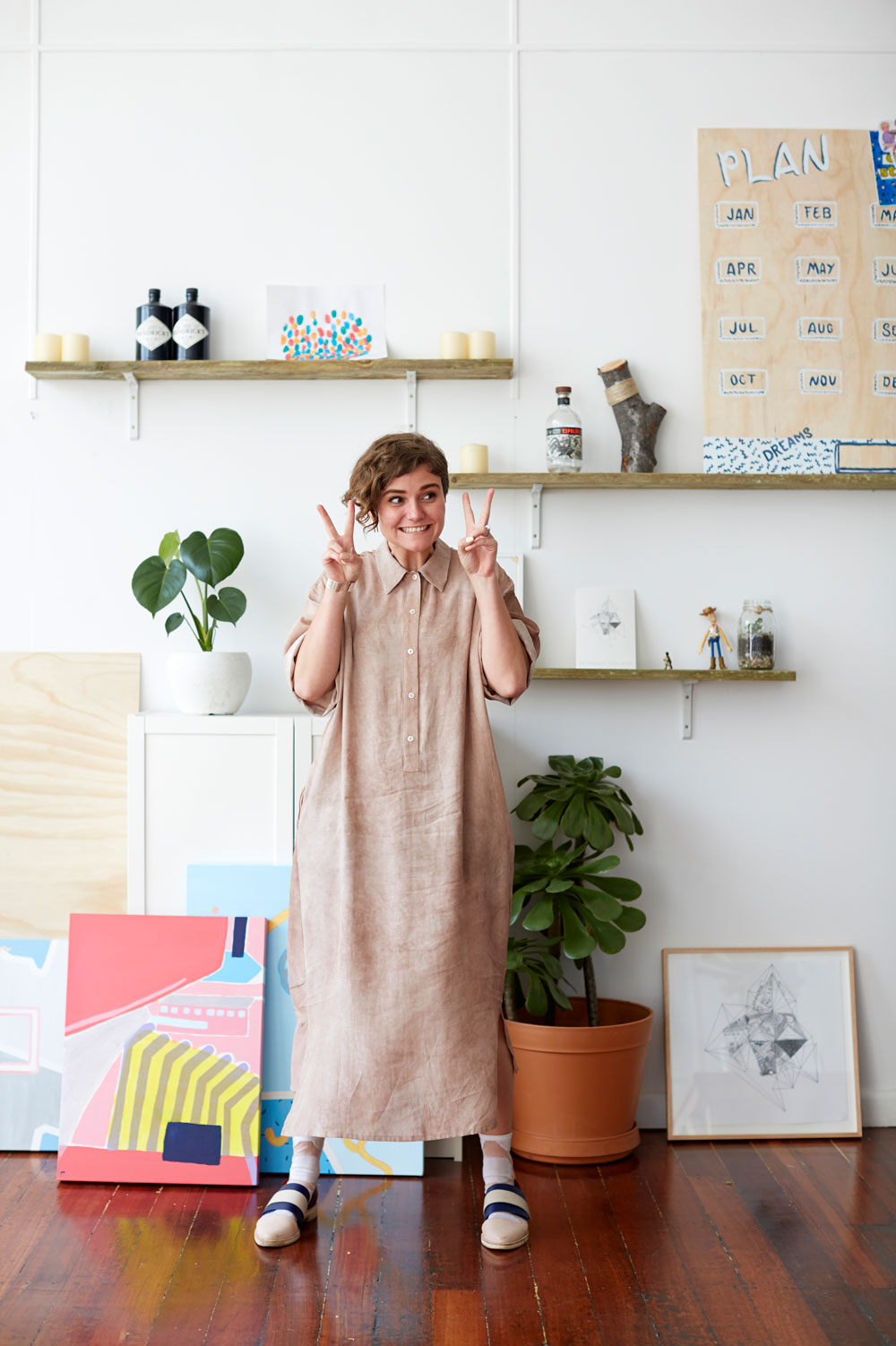 Photography: Clare Plueckhahn
Video DOP: Clare Plueckhahn and Jonno Rodd
Video Edit: Lucy Glade-Wright