It is known without a doubt that chocolate is everybody's favourite delectable, sinful treat! If you're looking to crank up the energy a bit for this year's easter gathering, the Epic Easter Egg Shake is a super fun and yummy way to do it. This creamy, chocolate-y treat will surely be a crowd favourite. So whether you're hosting an Easter egg hunt for the kids or having a long weekend trip with the family, you should definitely try this one out! We'll show you how..
What You'll Need:
Tall Glass (we used the Huck High Tumbler from Milk & Sugar)
Standard size bowl (we used a 500ml Marimekko bowl)
Blender
Straw
Ingredients:
Ice Magic or Chocolate Syrup
150ml Milk
Ice Cream (your choice, we used Coconut)
4 Cadbury Creme Eggs
3 Chocolate Easter Eggs (hollow)
30ml Chocolate Liqueur or Baileys Irish Cream (leave out for a kids friendly version!)
Whipped Cream
1 Small Lindt Bunny
1 Humpty Dumpty Chocolate Egg
Flake Chocolate Bar
Method:
Pour the Ice Magic into a bowl. Take your glass and place it into the ice magic upside down (so that the chocolate coats the top rim of the glass). Remove and then turn the glass a few times, leave to stand then place in the fridge.
Put the milk, 2 scoops of ice cream, 3 creme eggs, 3 hollow easter eggs and Chocolate Liqueur into a blender. Once blended, pour into your cold glass. Do not fill to the top.
Place 1 scoop of ice cream on the top of the shake. Then create a mountain of whipped cream on top of the ice cream.
For the toppings you can use whatever Easter Eggs you have. We used a Humpty Dumpty Easter Egg to create large chocolate 'wafers' and sprinkled the rest on top, alongside a Lindt bunny, Creme Egg and a Flake Chocolate bar (for good measure!)
Pop a Straw in and you're done!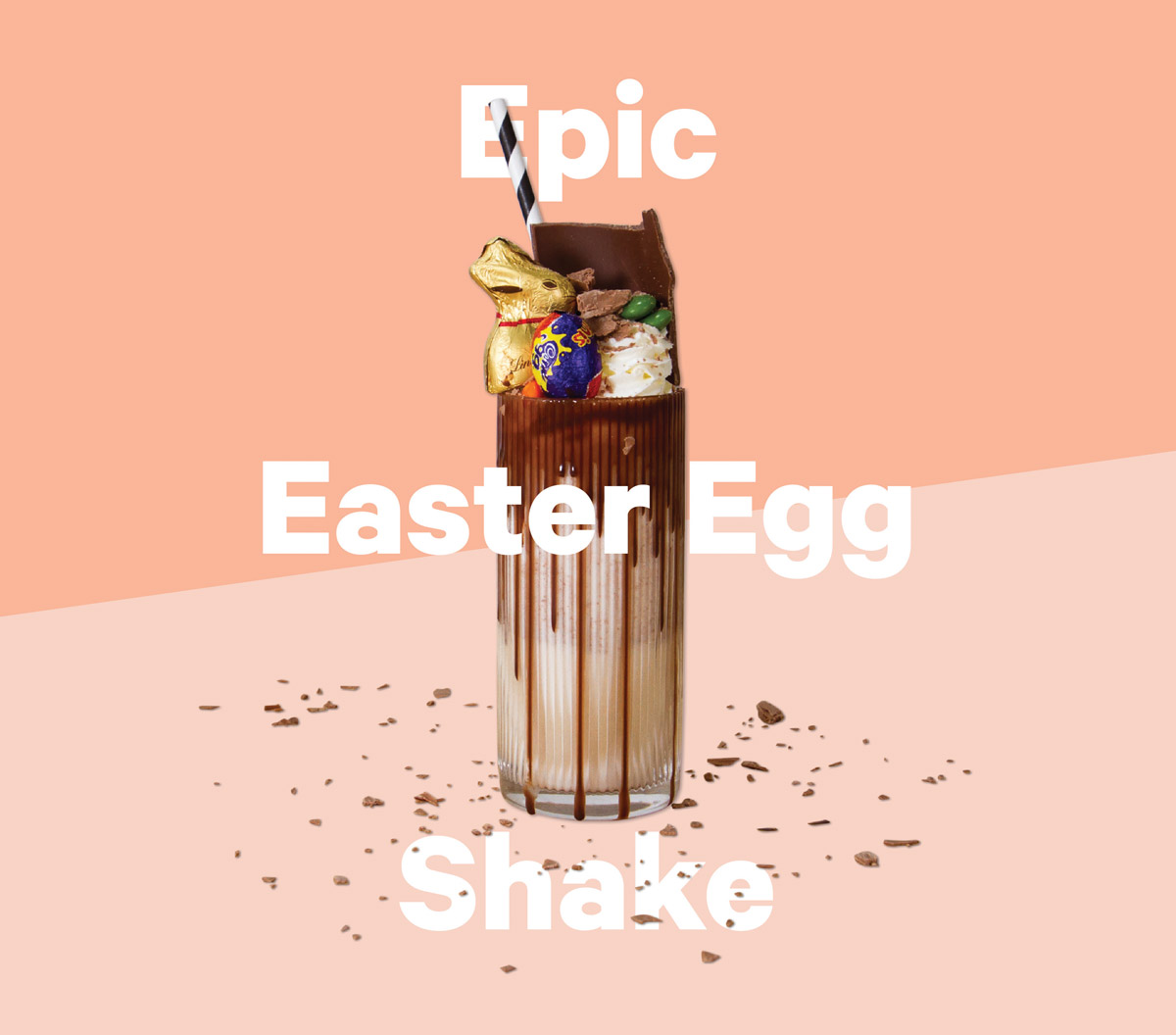 Head over to our recipes section for more of these mouth-watering and tasty recipes. Meanwhile, you might want to check out some of our fine kitchenware below:
You can view a wide range of similar products over at Hunting for George.