Dubbed as Binary House, this house is a refurbishment of an original 1960's brick dwelling to accommodate the owner's way of living with their energetic kelpie, Ian. Designed by Christopher Polly Architect the house is composed of a cellular and private front to the street, with an open and communal rear that responds to its setting. The owners relocated from Melbourne to capture a beach lifestyle in this southern Sydney locality which embraces both the beach and bush.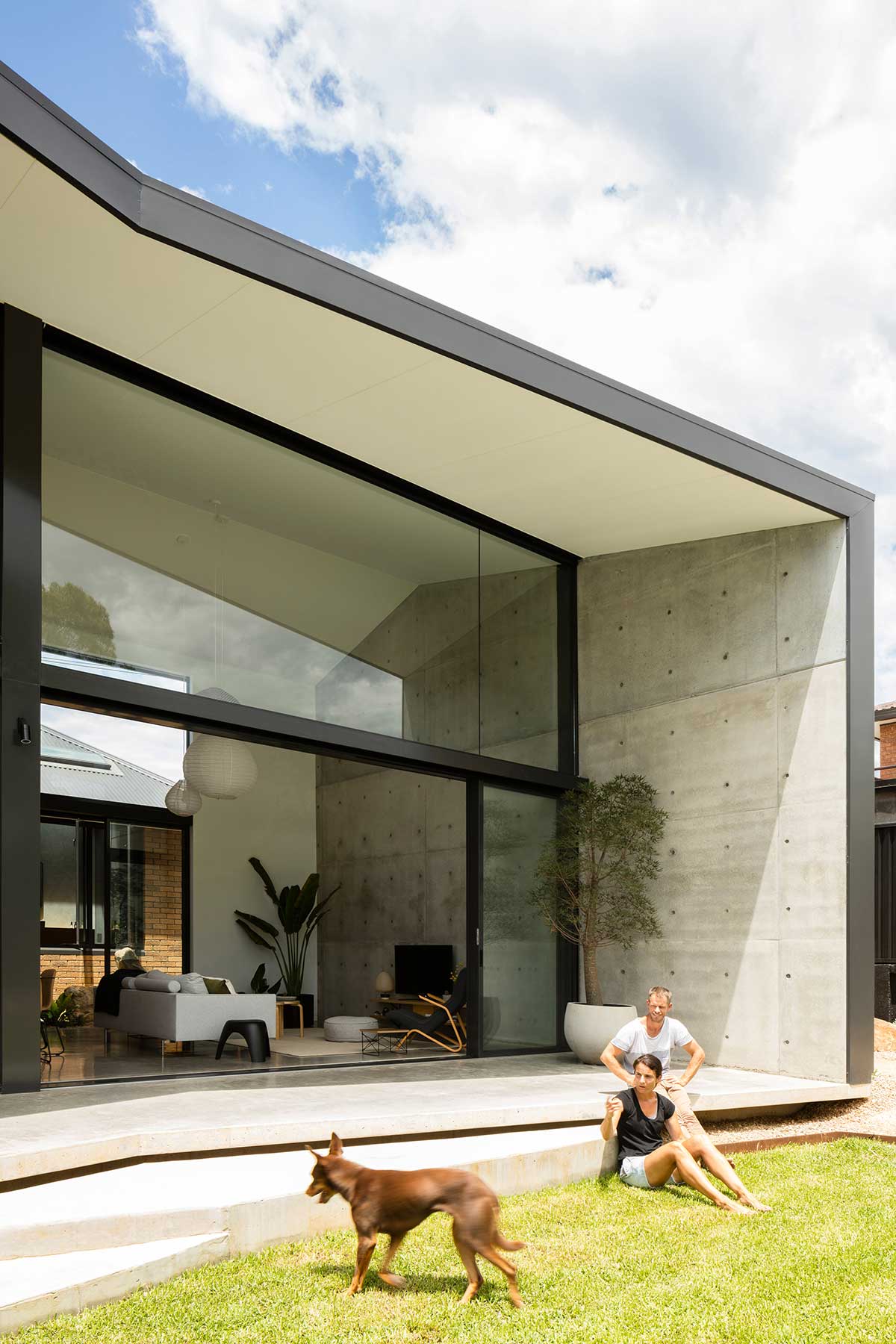 The bungalow was retained to honour its original footprint and cultural value within its locality, while at the same time carrying out clear planning and meeting a limited budget. The design conservatively reconfigures the client's 'private' program within a reworked plan. Vaulted skylights carved within the original roof expand several spaces to let in the light and sky.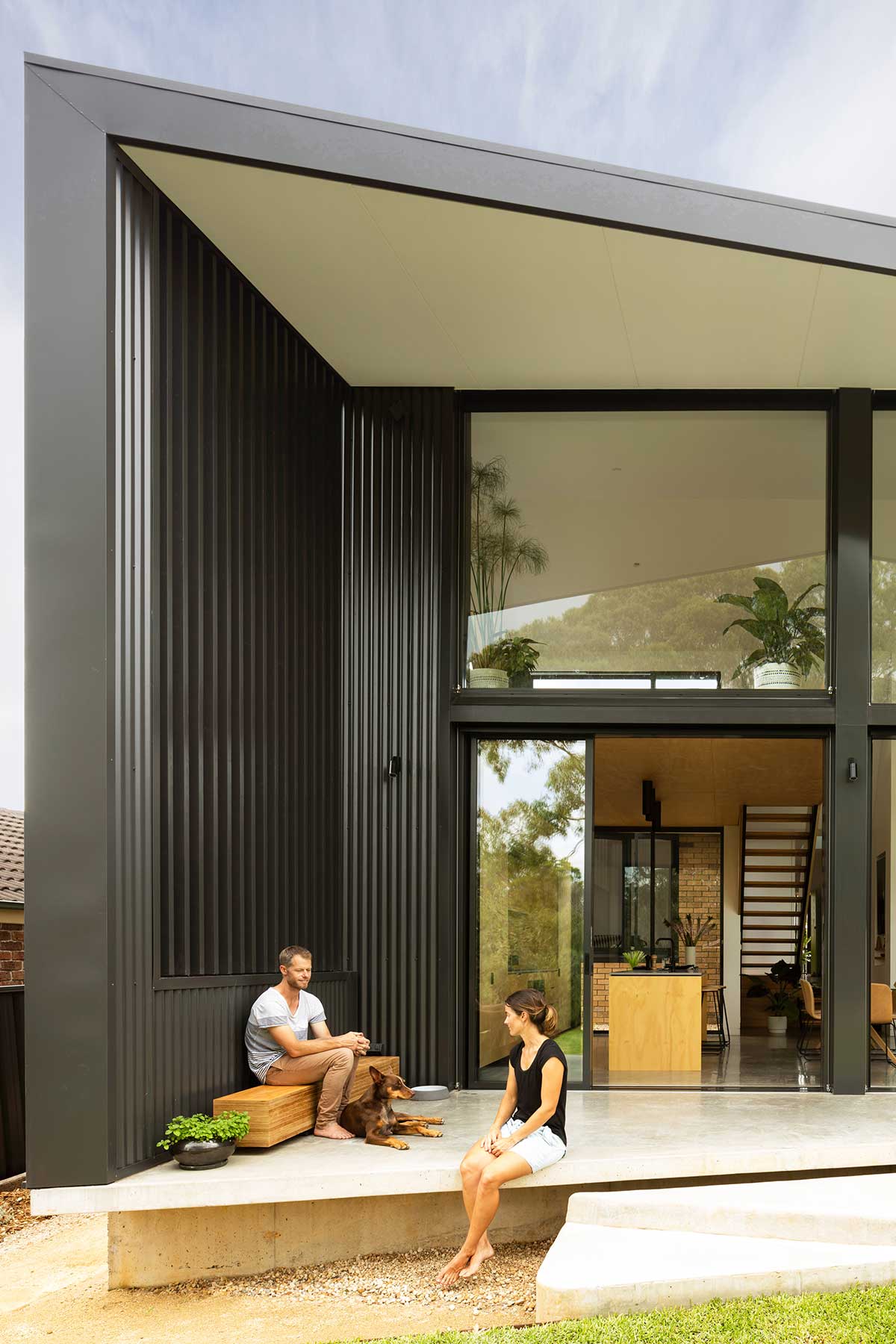 The location of the courtyard allows for light, ventilation and varying views at the centre of the home. It also promotes an interaction of private and public rooms across both the front and rear zones. The interior of the house features simple but elegant timber furniture and fixtures, concrete coloured walls, and predominantly white ceilings.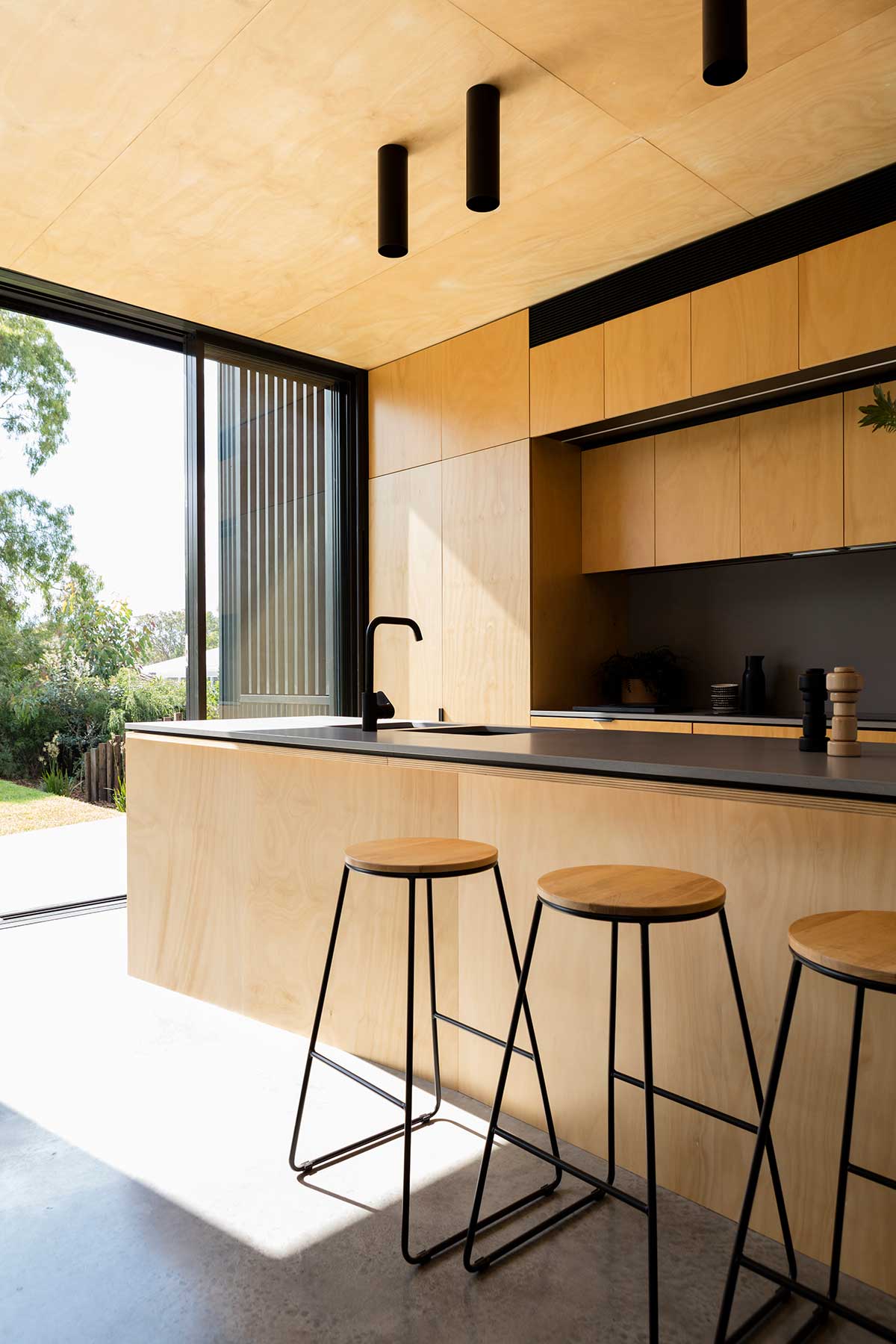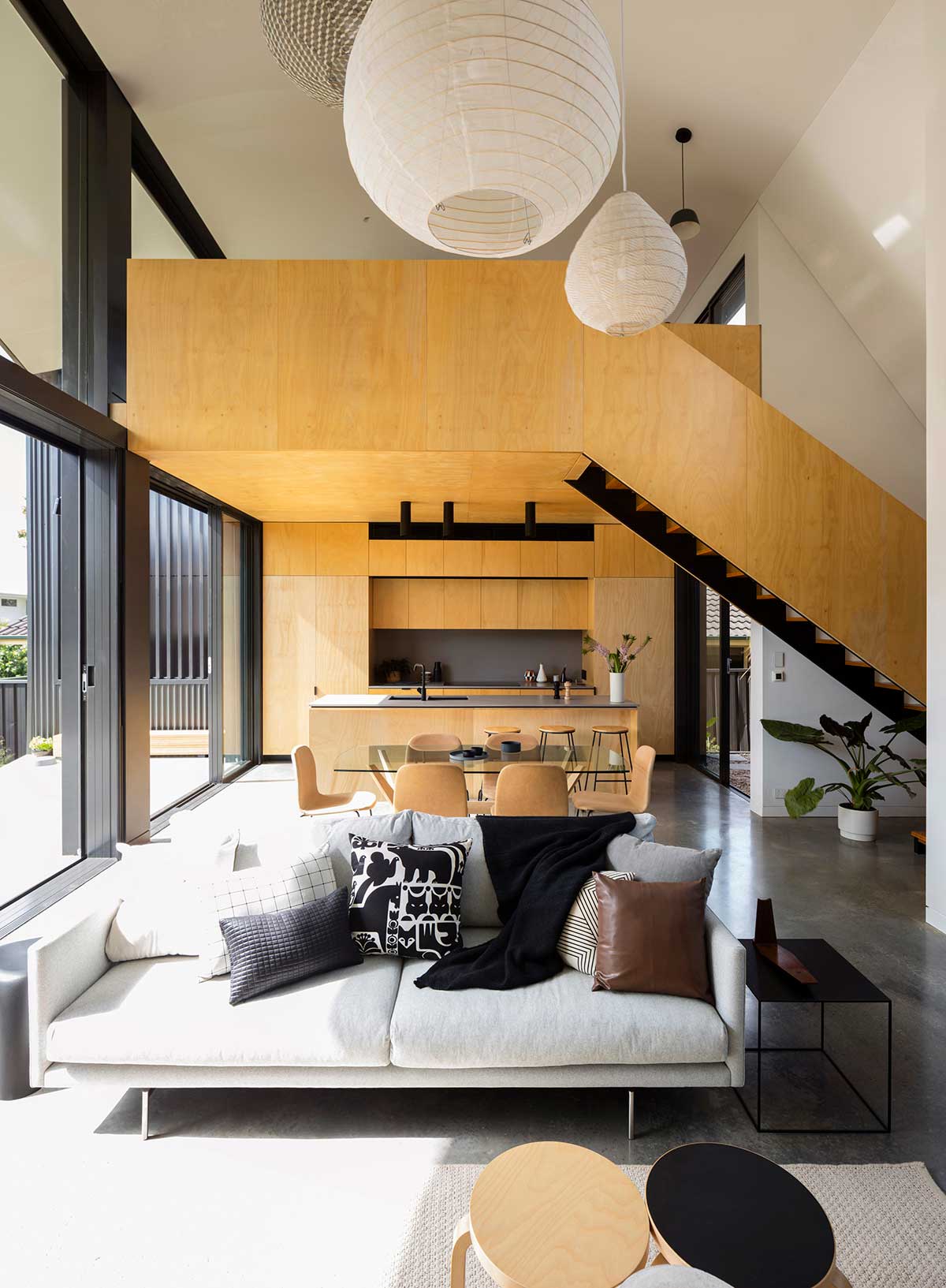 "The two-storey pavilion provides a volumetrically expansive double-height living area, and serves as a generously proportioned 'garden room' with large apertures capturing sky and landscape views. A stair element extends the established circulation condition from the original front entry, while also marking the arrangement of two smaller rooms at one end of its volume. It employs a predominance of pre-finished and robust low maintenance materials for long term durability and offers a dichotomy of two differing material characters at either end of its volume, while its binary play of honey and grey tones reference the exterior yellow brick and grey metal of the two distinct structures." – Christopher Polly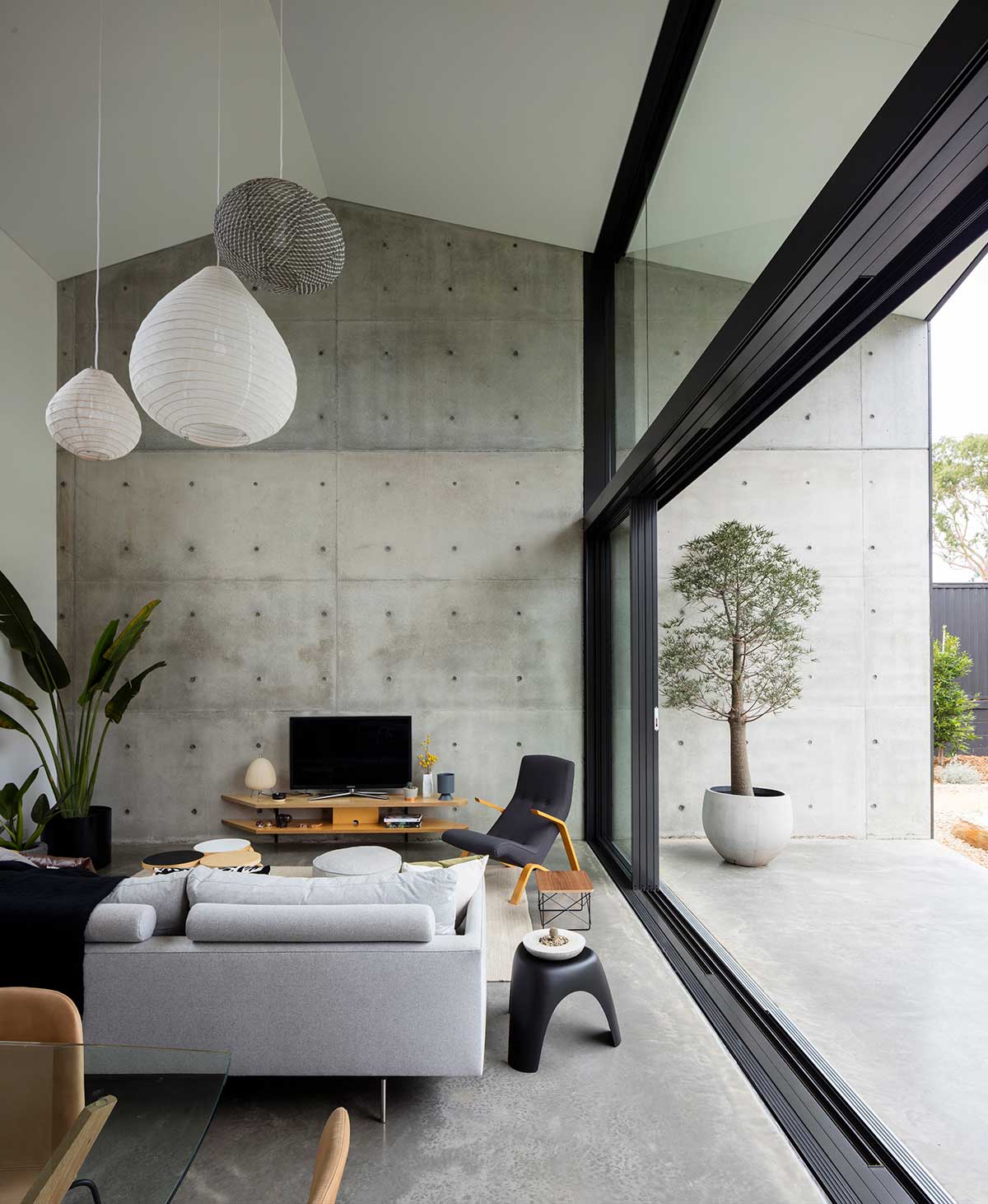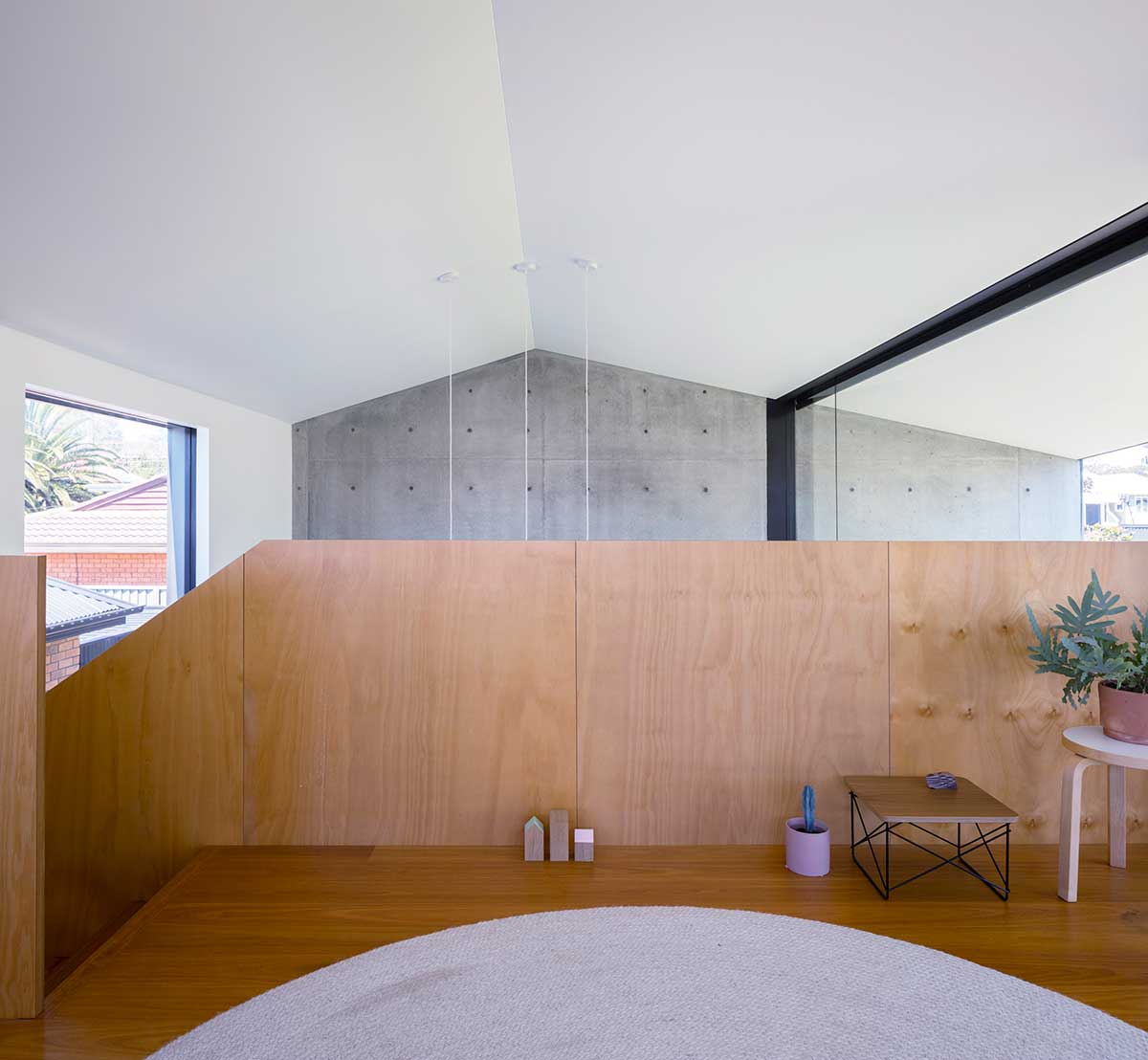 With the total area of the house at a measly 23% of its lot size, the design retains a significant outdoor area also desired by the client. This achieves an objective of 'smallness' and prioritises quality over quantity in a suburb full of overly large homes.
From the frame of the walls, the bricks, and the roof, materials and products were carefully selected for the life-cycle durability and performance. This includes a predominance of pre-finished materials, underground rainwater collection for toilets and gardens, water and energy efficient fixtures, fittings and lighting, and an evacuated tube solar hot water system.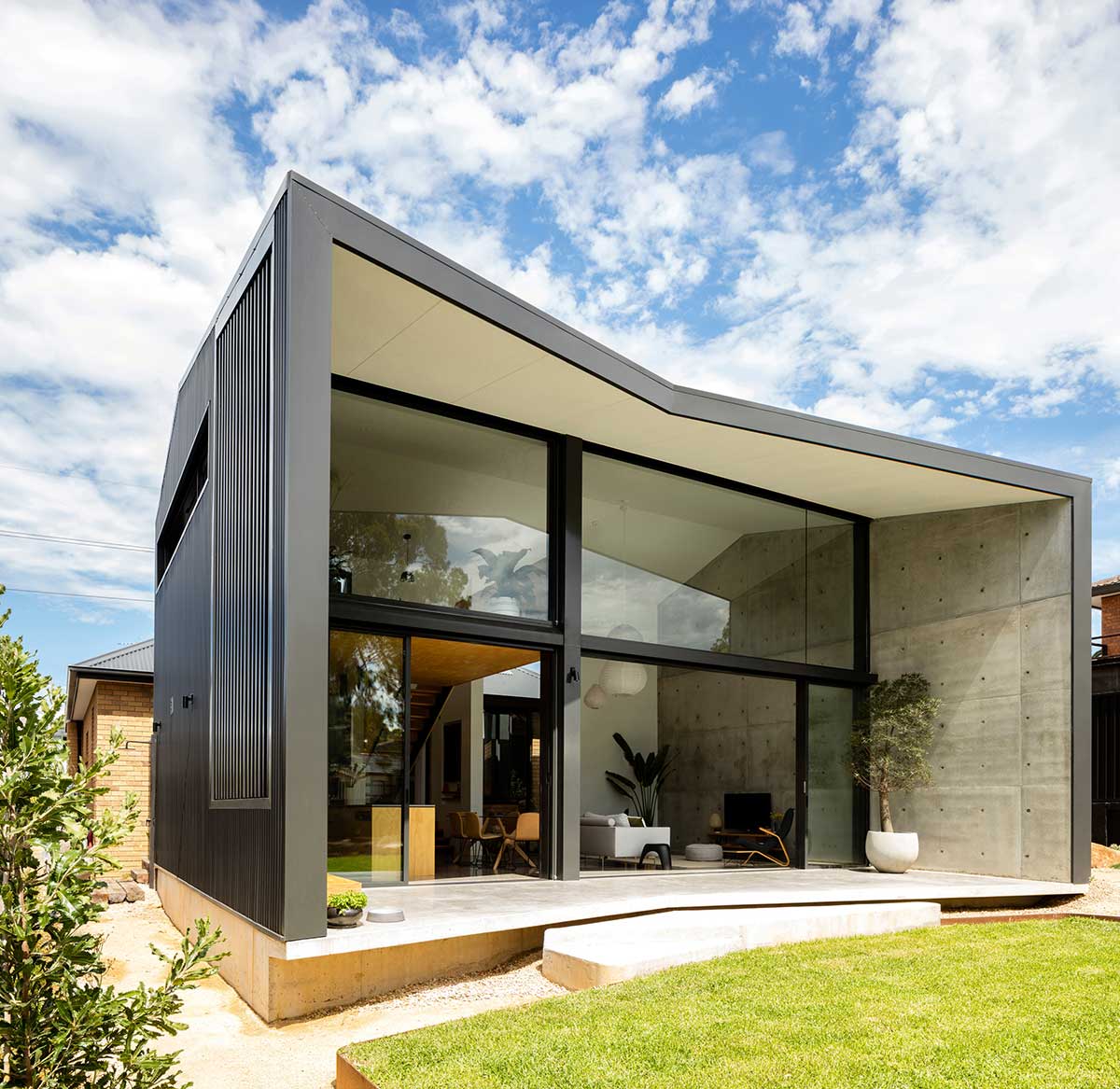 The perfectly carried-out renovation by Christopher Polly reflects contemporary patterns of use for meals preparations, dining, and enjoyment of directly connected outdoor spaces. The desired transparency for unfettered spatial relationships within the landscaped gardens and setting were also achieved and were greatly acknowledged by the clients.
House Project: Binary House
Architect: Christopher Polly Architect
Location: Woolooware, Sydney
Type: Renovation
Photography: Brett Boardman Photography