We'd like to introduce you to the concept of accessible architecture. Located in Barwon Heads, Victoria, the Courtyard House is part of the 'Auhaus Release', a series of limited edition, ready-to-build, premium architecturally designed homes. Created by the renowned architects at Auhaus Architecture for local Barwon Heads business Life Spaces Group, the Courtyard House brings a sophisticated combination of modern living intertwined with texture, warmth, raw simplicity, and earthy luxuriance.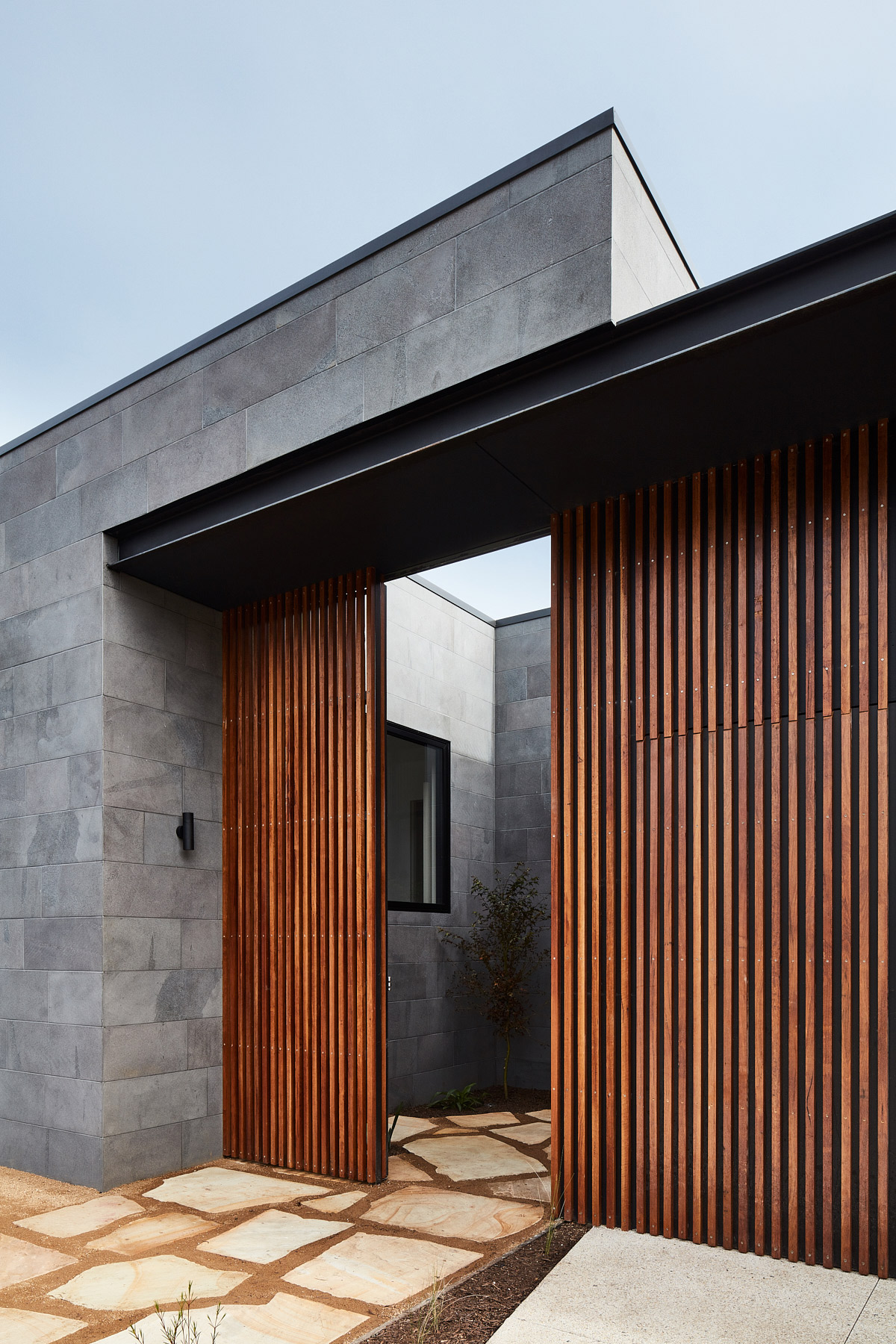 Hidden behind the soaring private entrance, is a modern four-bedroom home designed for relaxed living and outdoor entertaining. The house is positioned around a large central courtyard which acts as an outdoor entertainment area, helping bring the natural world into the heart of the domestic realm. Drawing natural light and breezes into the house, the courtyard accentuates the lofty ceilings and the endless space that is central to its design. The semi-enclosed courtyard functions as an outdoor room onto which all internal areas flow; perfect for summer entertaining, or simply relaxing beneath the open sky.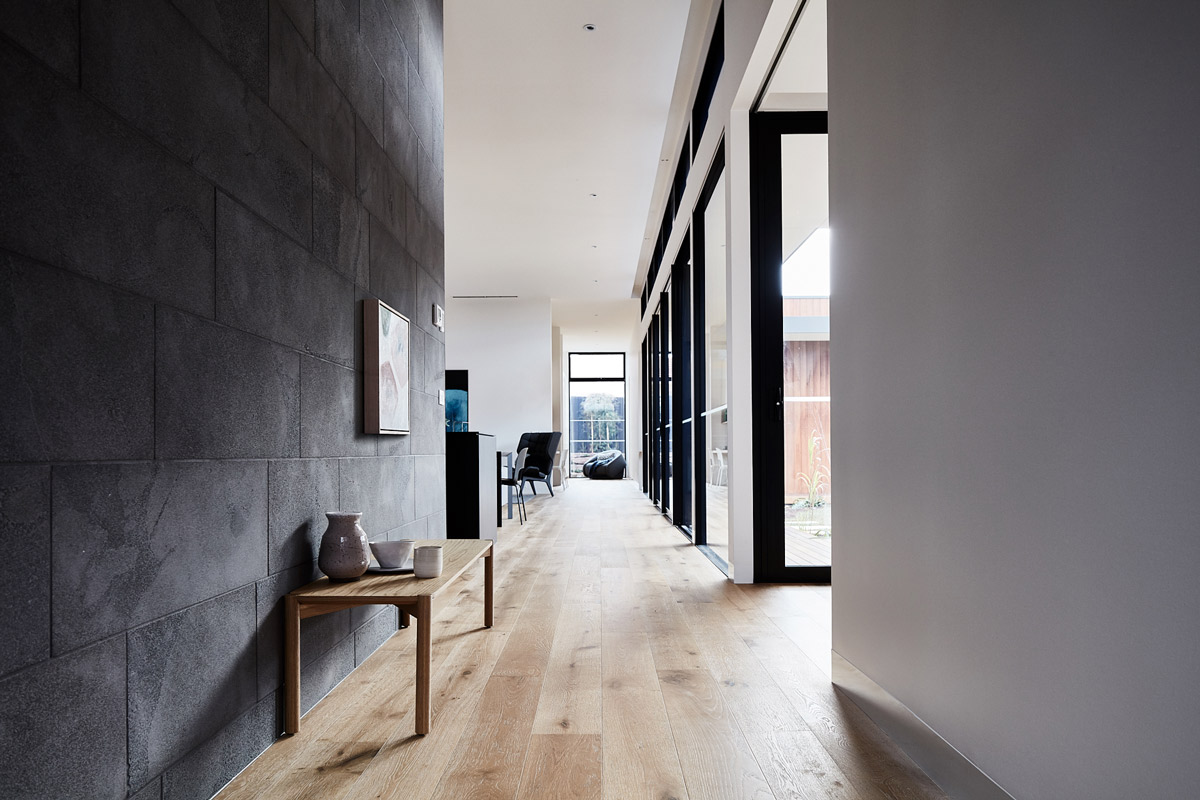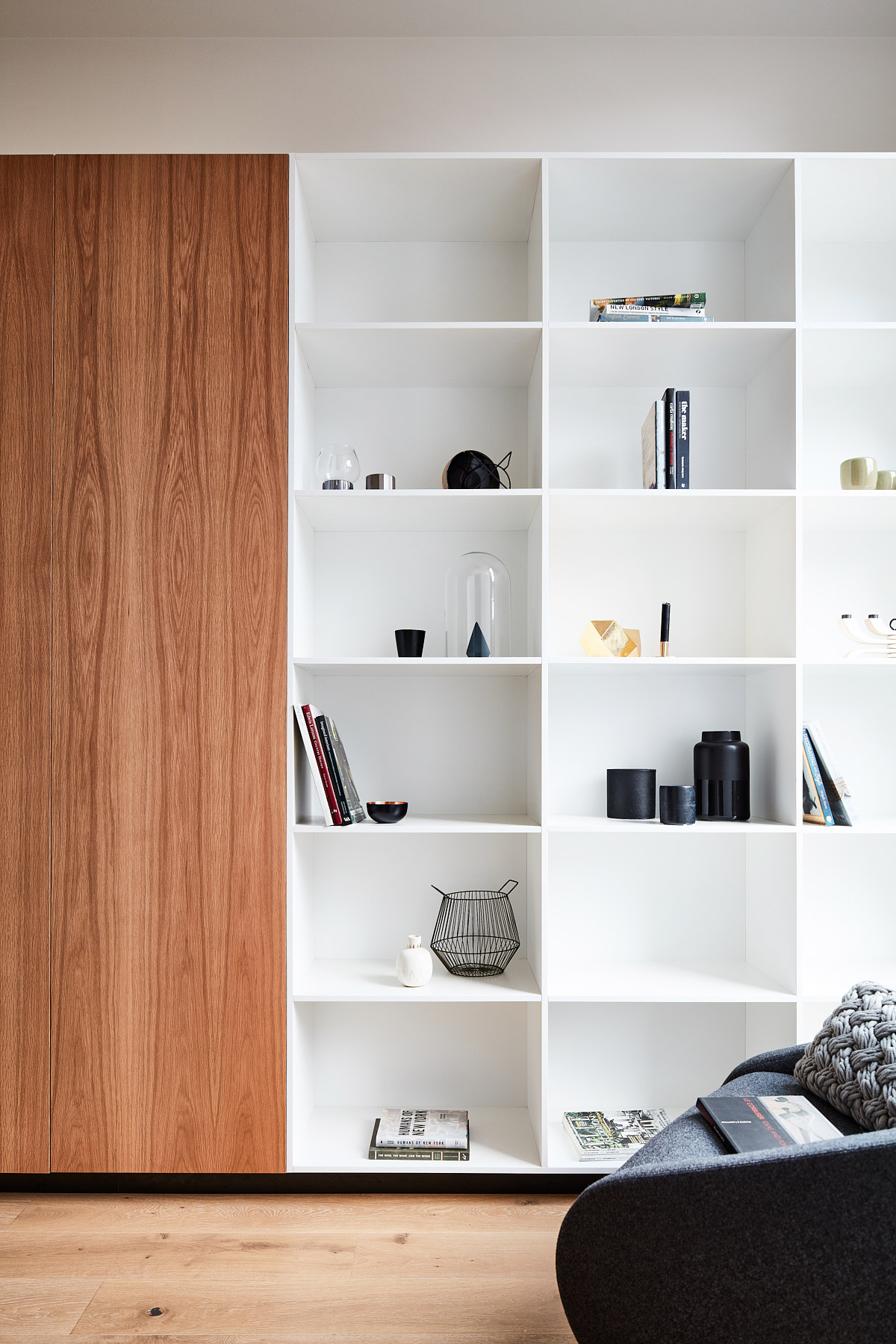 Crafted out of the finest quality bluestone and natural hardwood, these honest, earth-drawn materials and textures create an impression of harmony between the house and nature itself. Horizontal bluestone slabs and vertical hardwood is combined with perfection; a reflection of design poise coupled with breath-taking craftsmanship. Aesthetic appeal is complimented by the durability of the materials, which are designed to withstand the adverse conditions the Australian coast has to offer.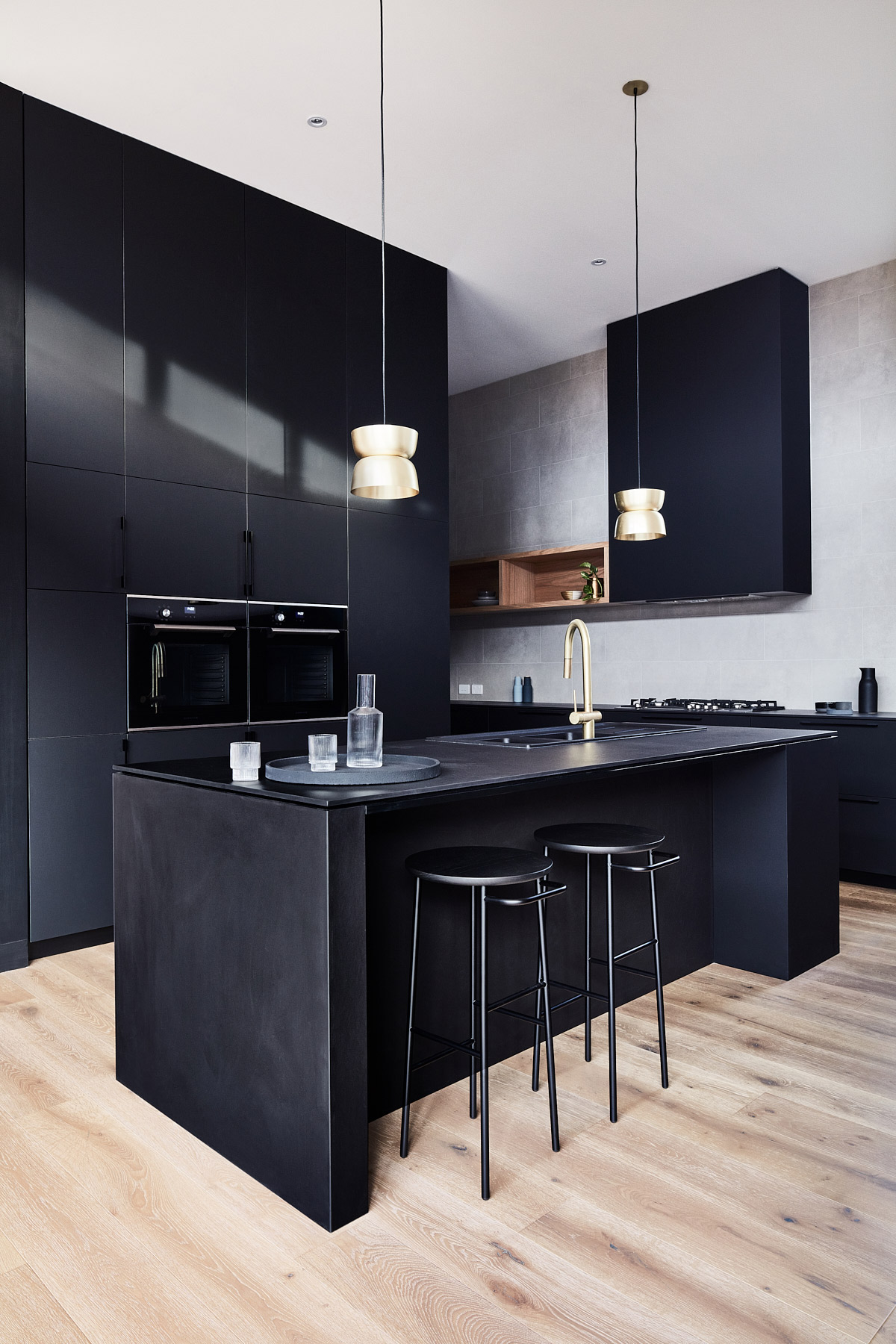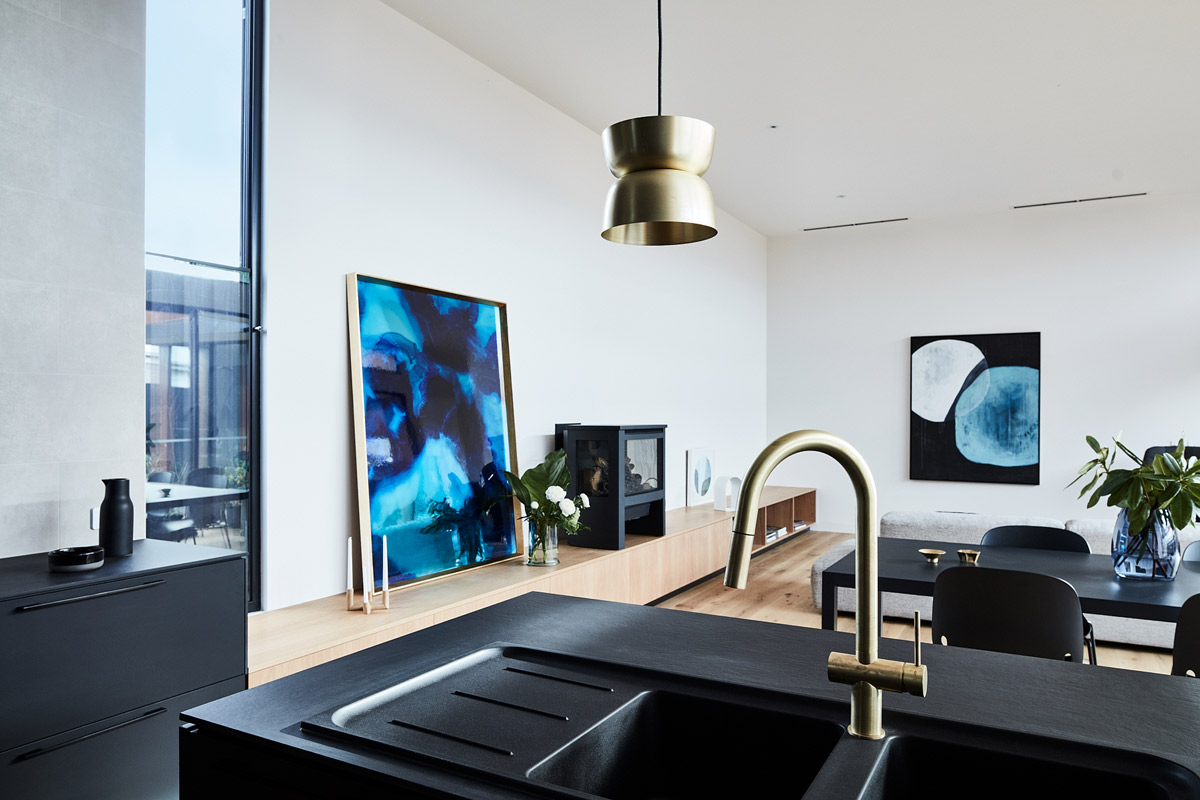 The modern matte black kitchen, accented with brass fittings and oak timber flooring make a stylish statement to the heart of the home.
The Courtyard House caters for both work and relaxation; featuring a study space, and designated reading nook with floor-to-ceiling bookshelves. The two living rooms foster interaction and family time, and can be used to entertain the kids or bring the family together at the end of a busy day.
The challenge of finding enough storage space within a burgeoning family home is also addressed with extensive storage and joinery throughout, coupled beautifully with American Oak shelving and accents.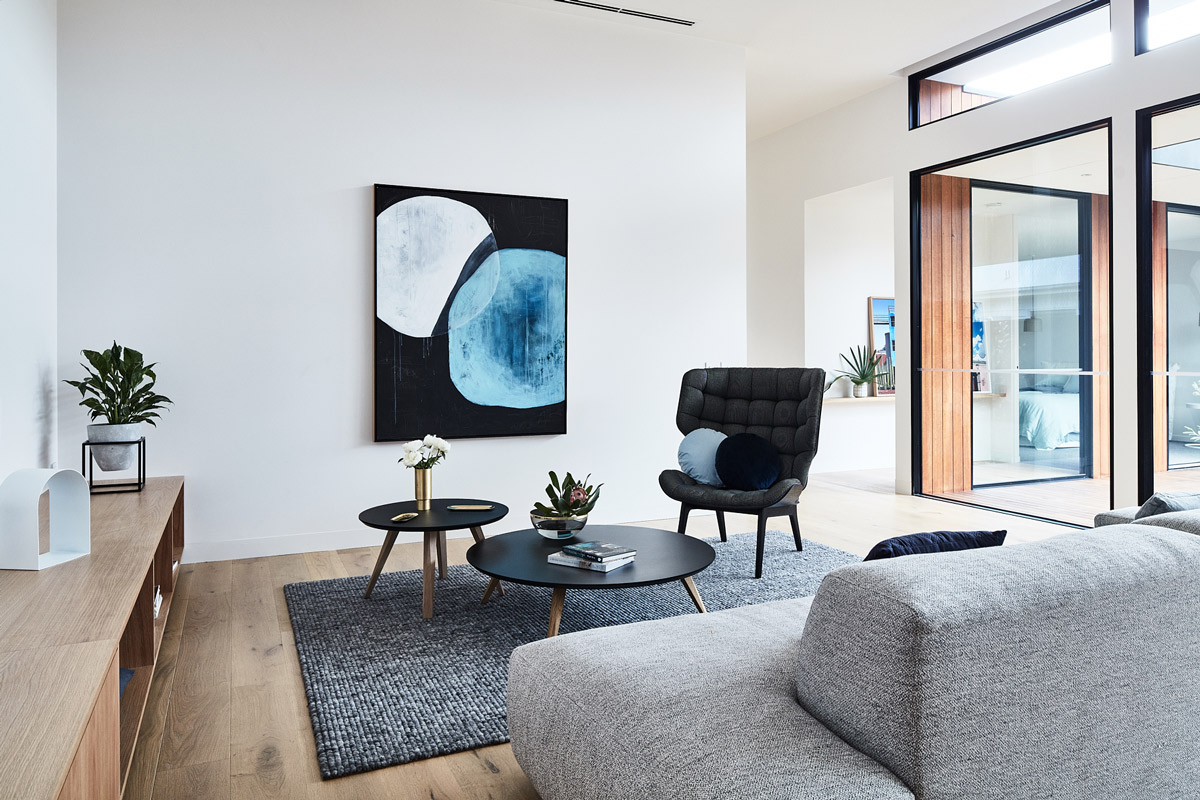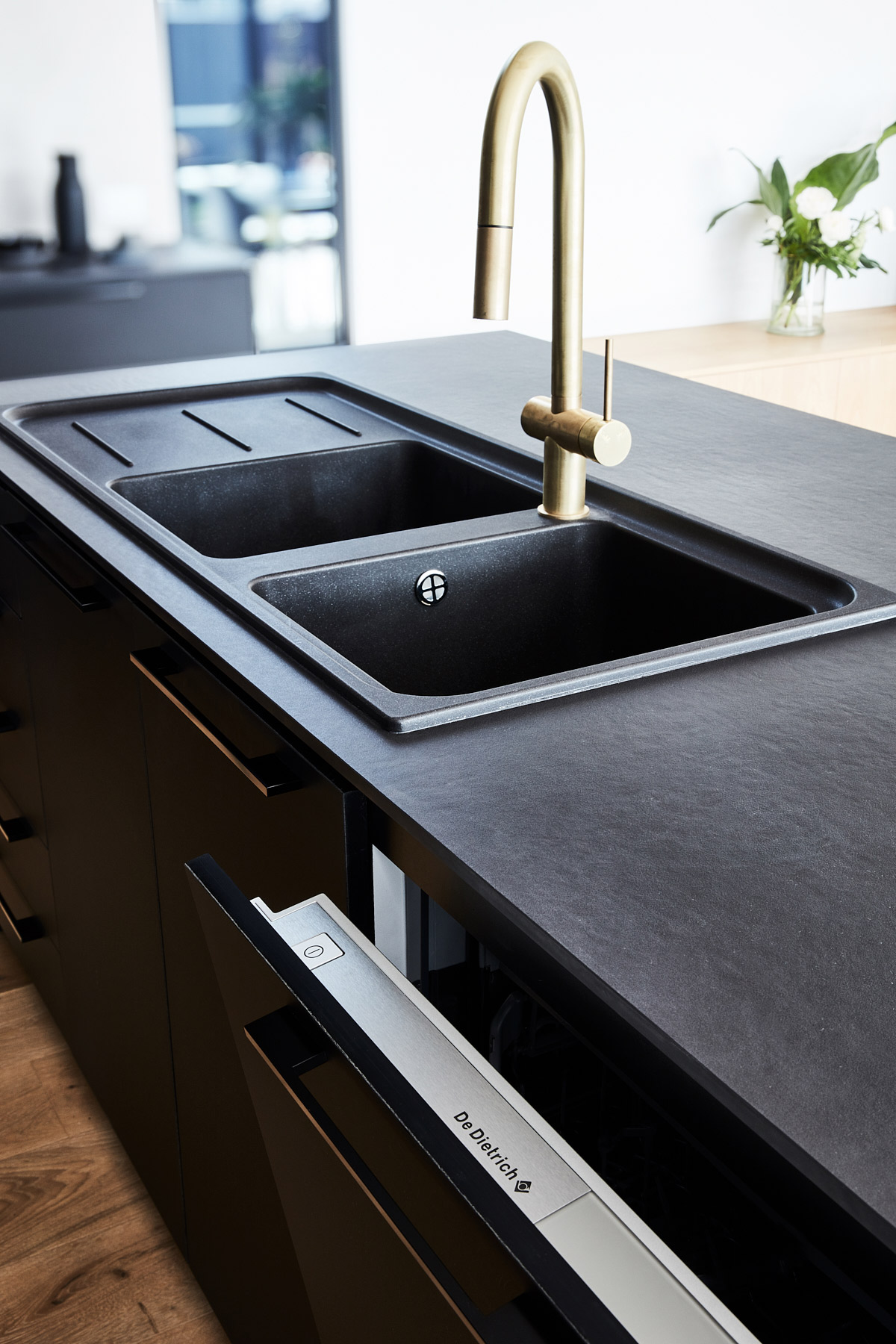 Life Spaces Group have bridged a gap in the market, introducing Australia to a brand new concept of home design: offering premium, superbly designed residential architecture that is ready-to-build to the finest detail. "There is not a business in the country doing anything like this … customers get lost in the void of they can't afford a high-end architect but don't want a volume builder product, so where do they go?" said Mr. McLaren, Group Director of Life Spaces Group.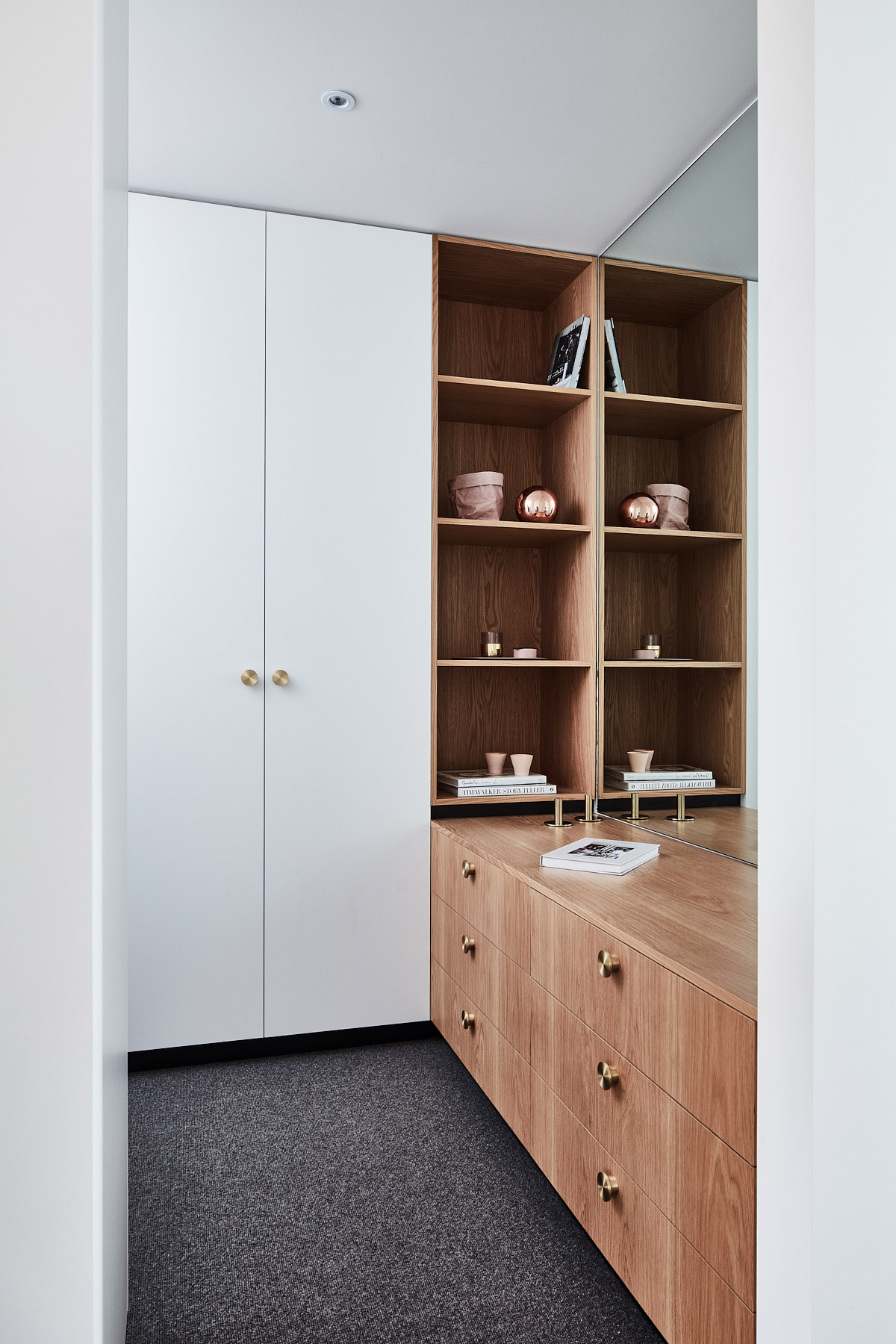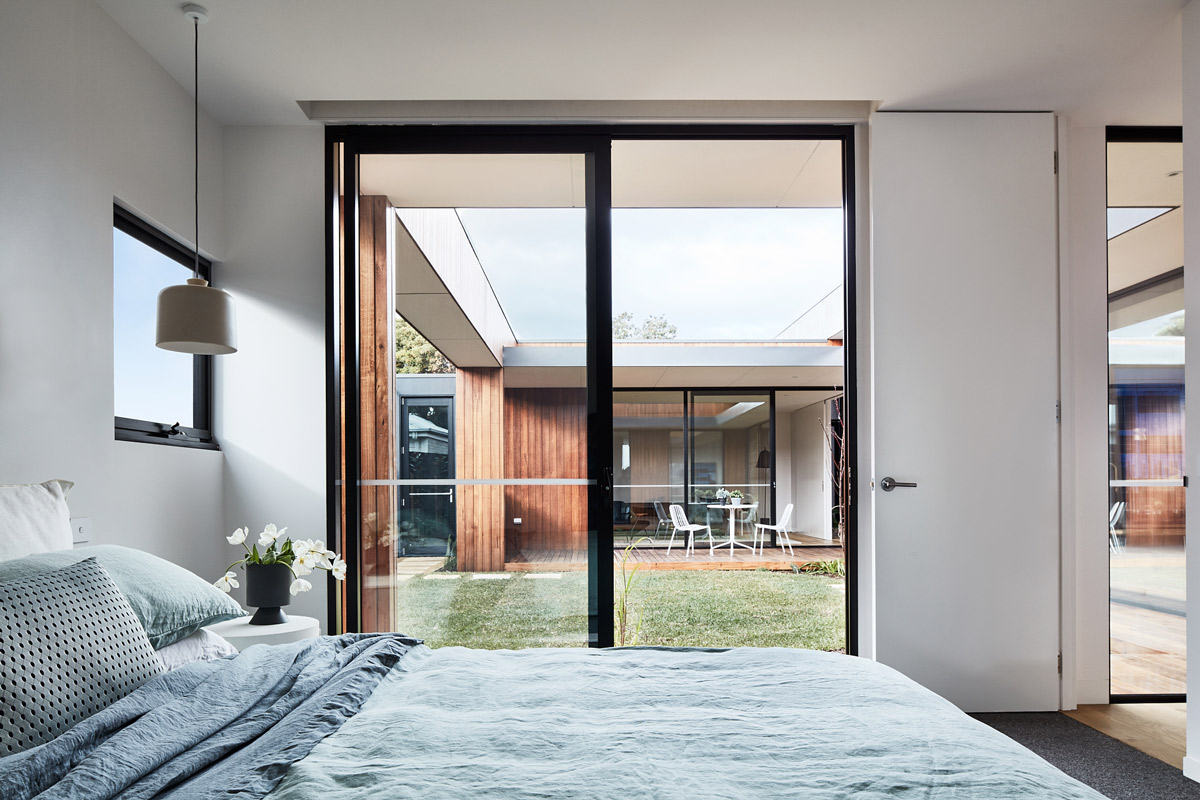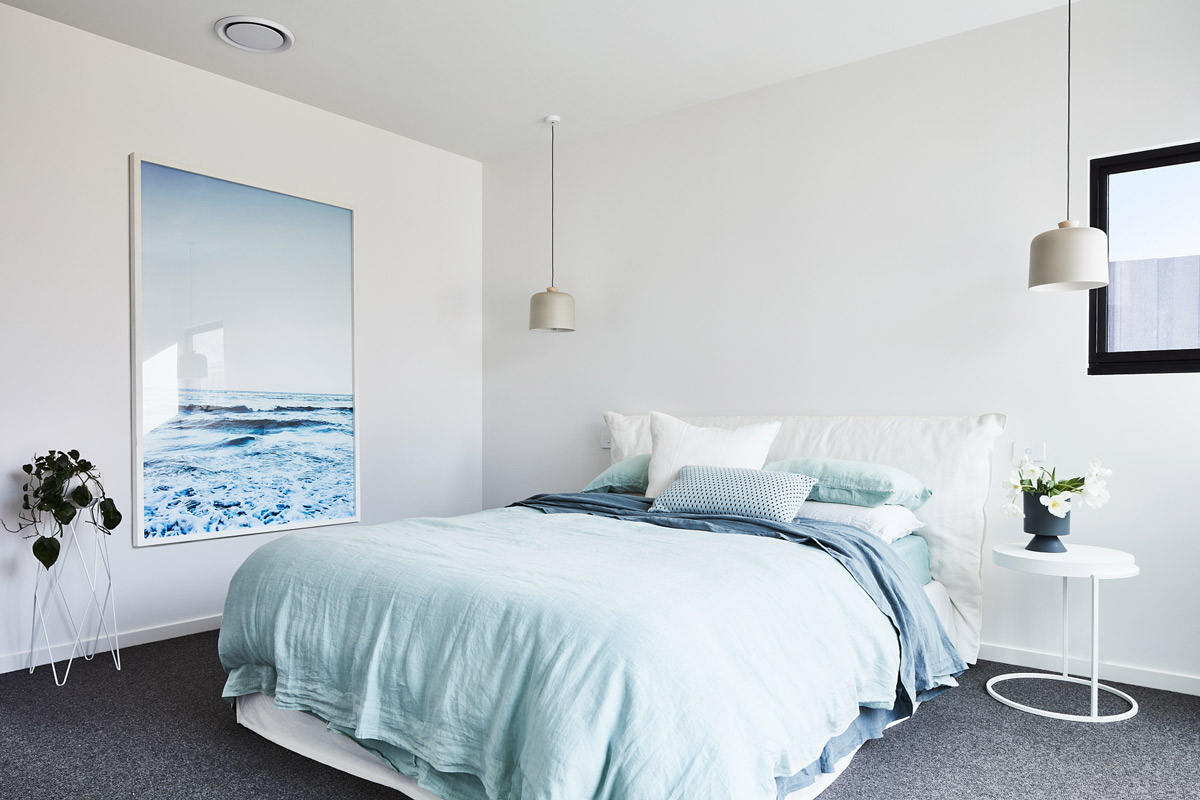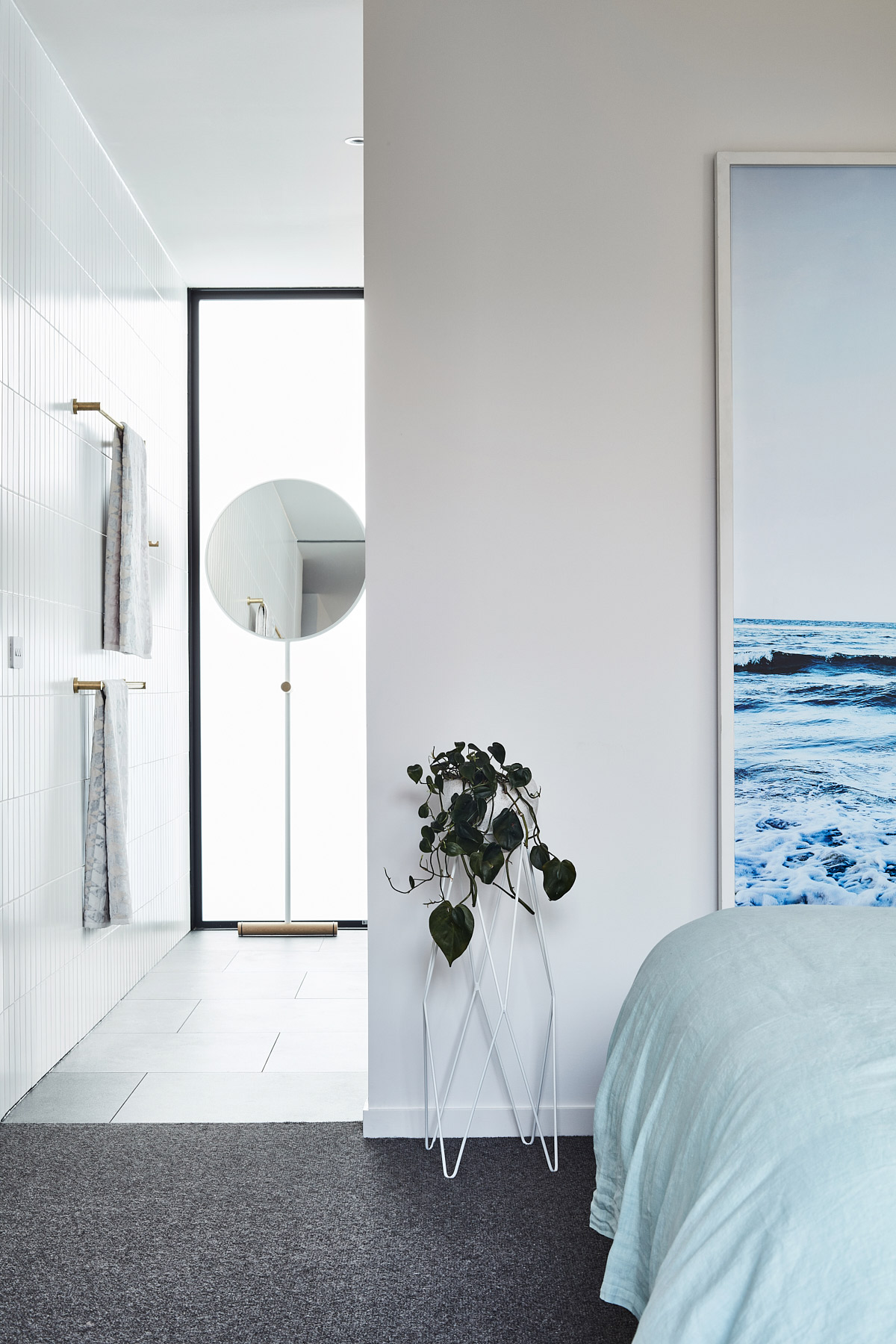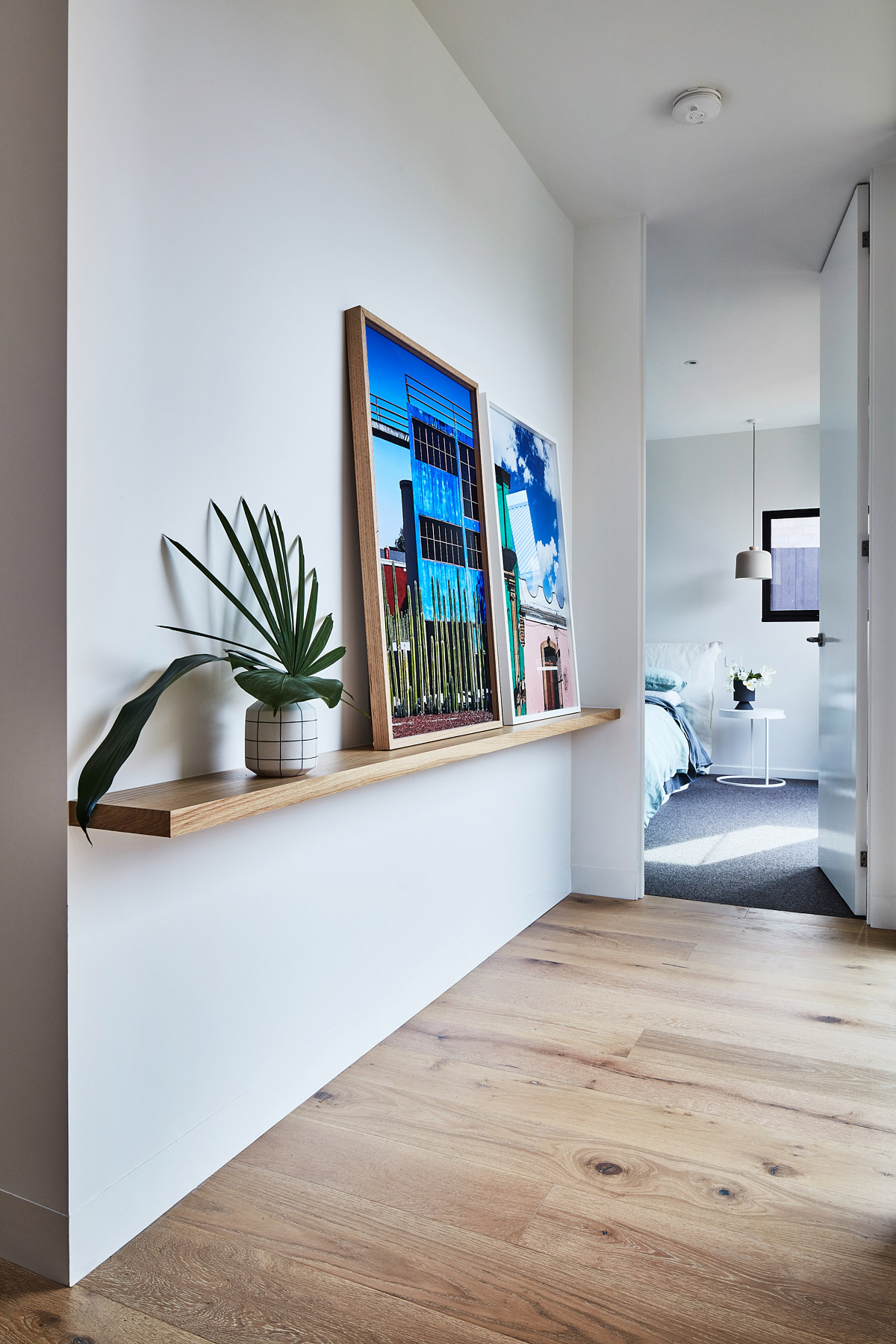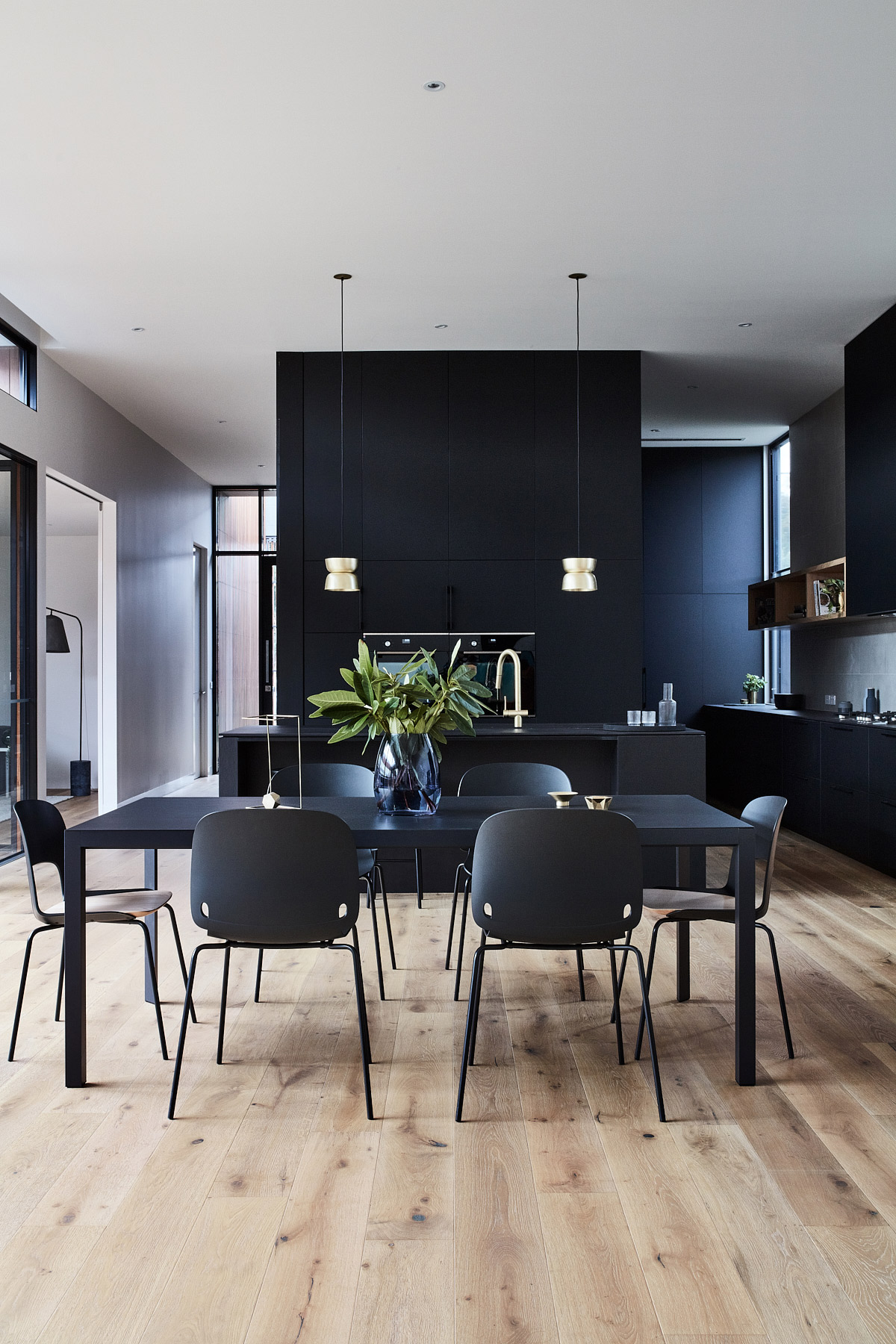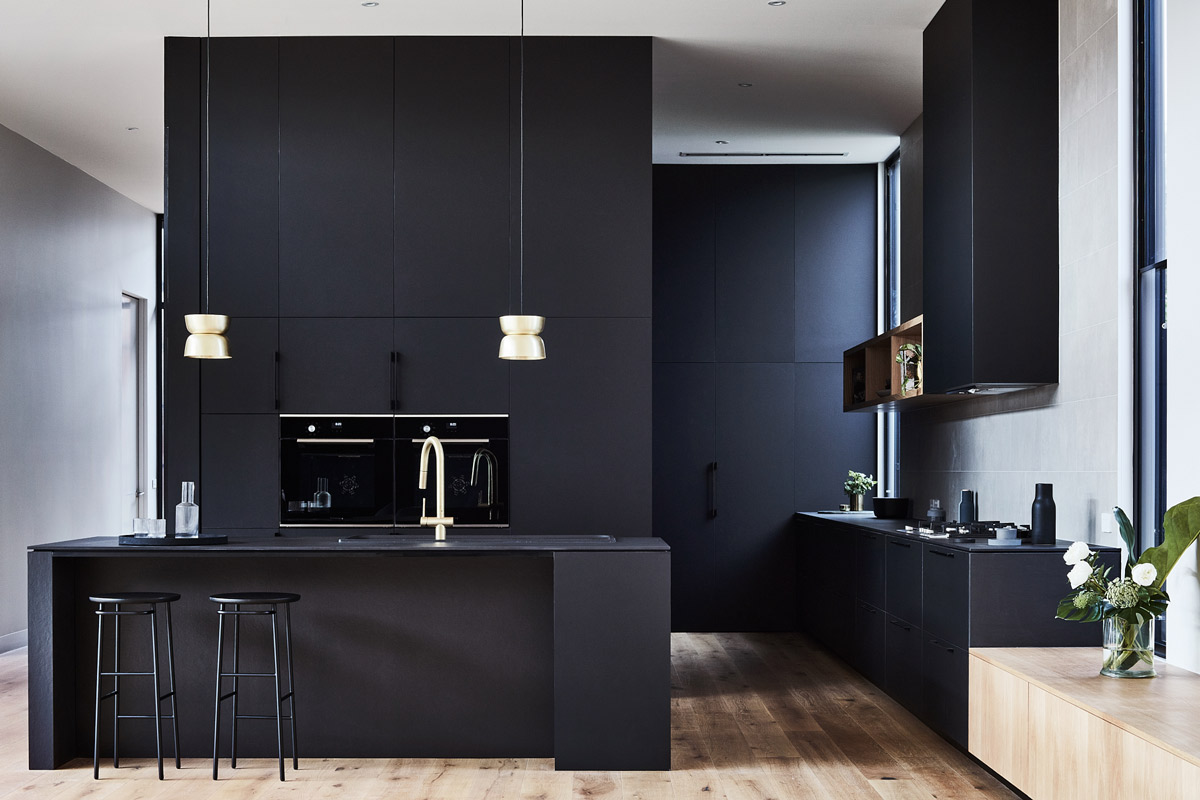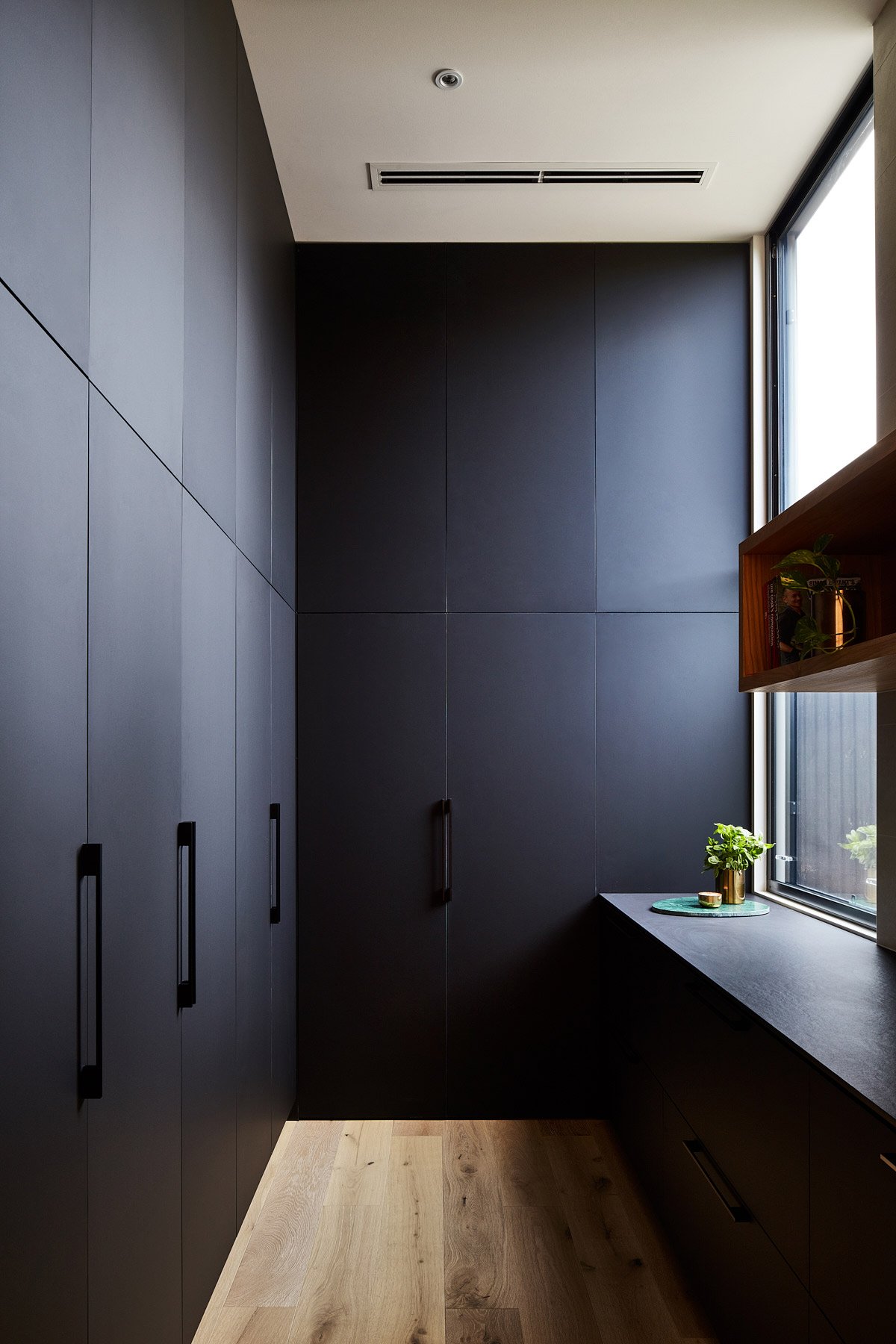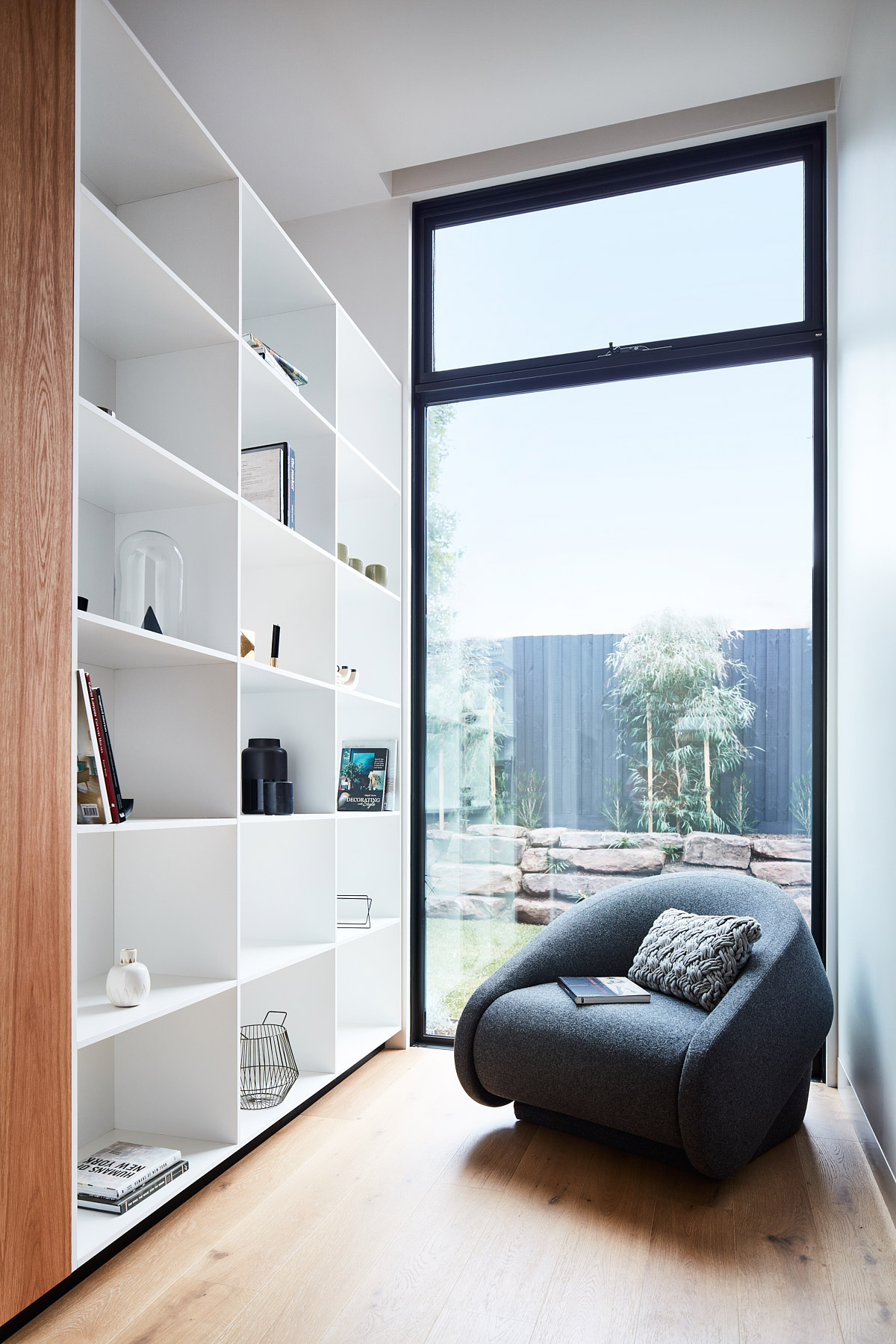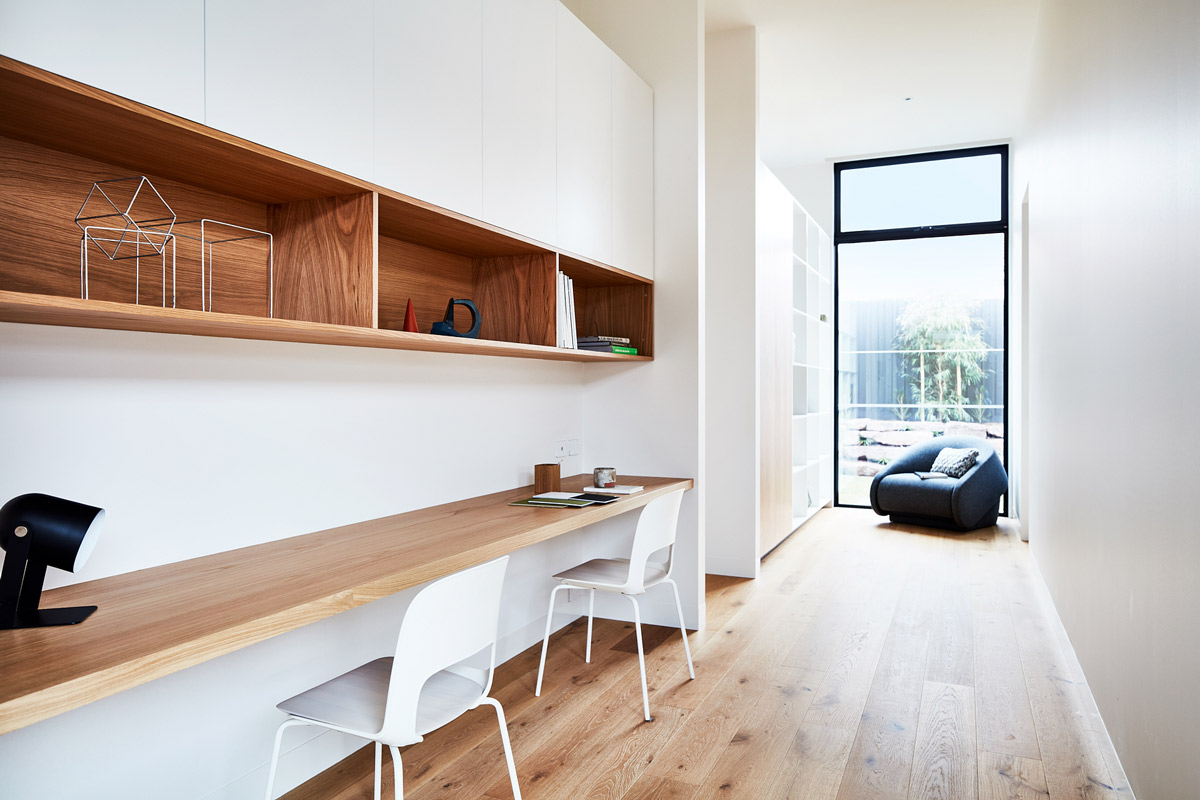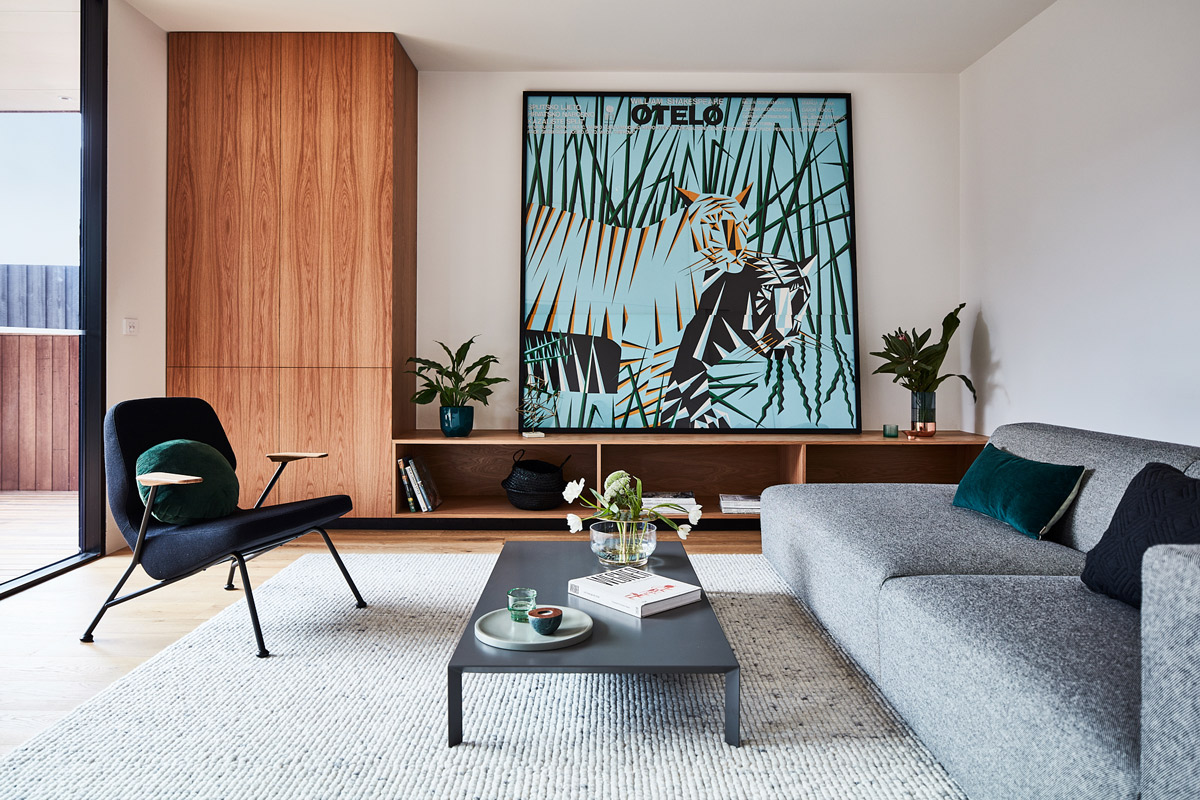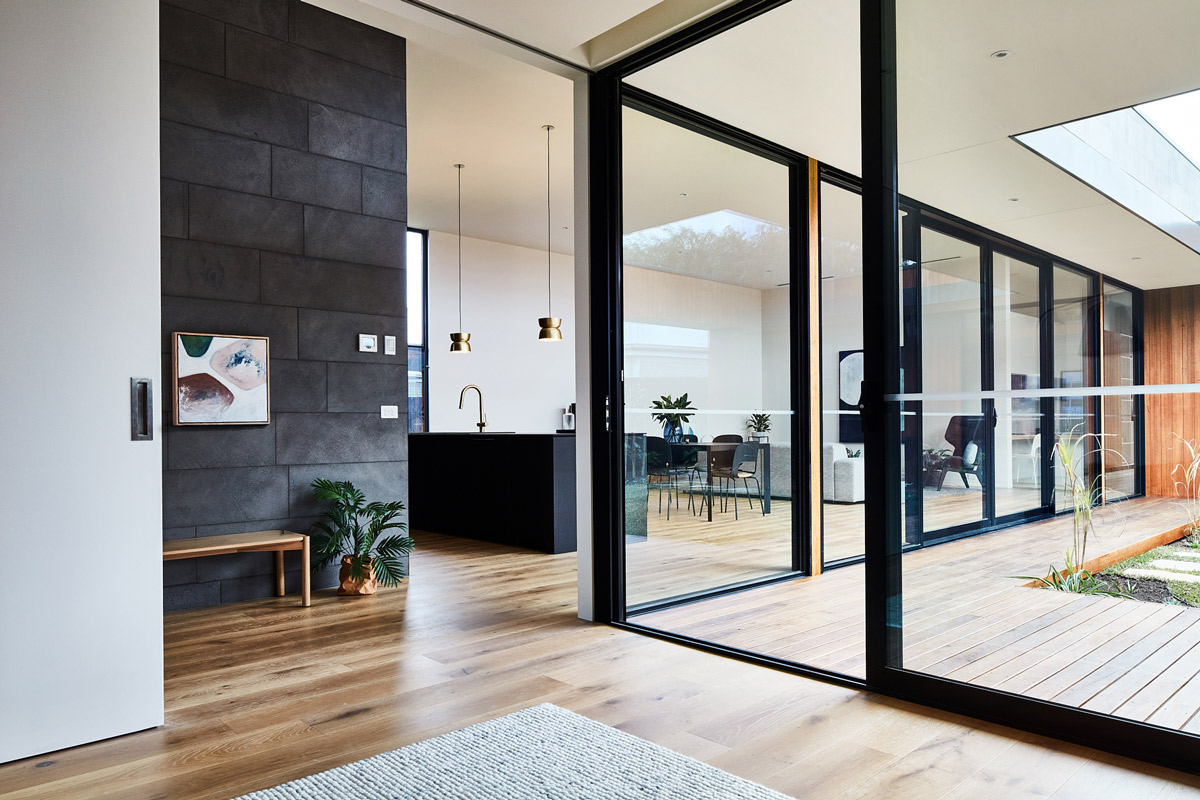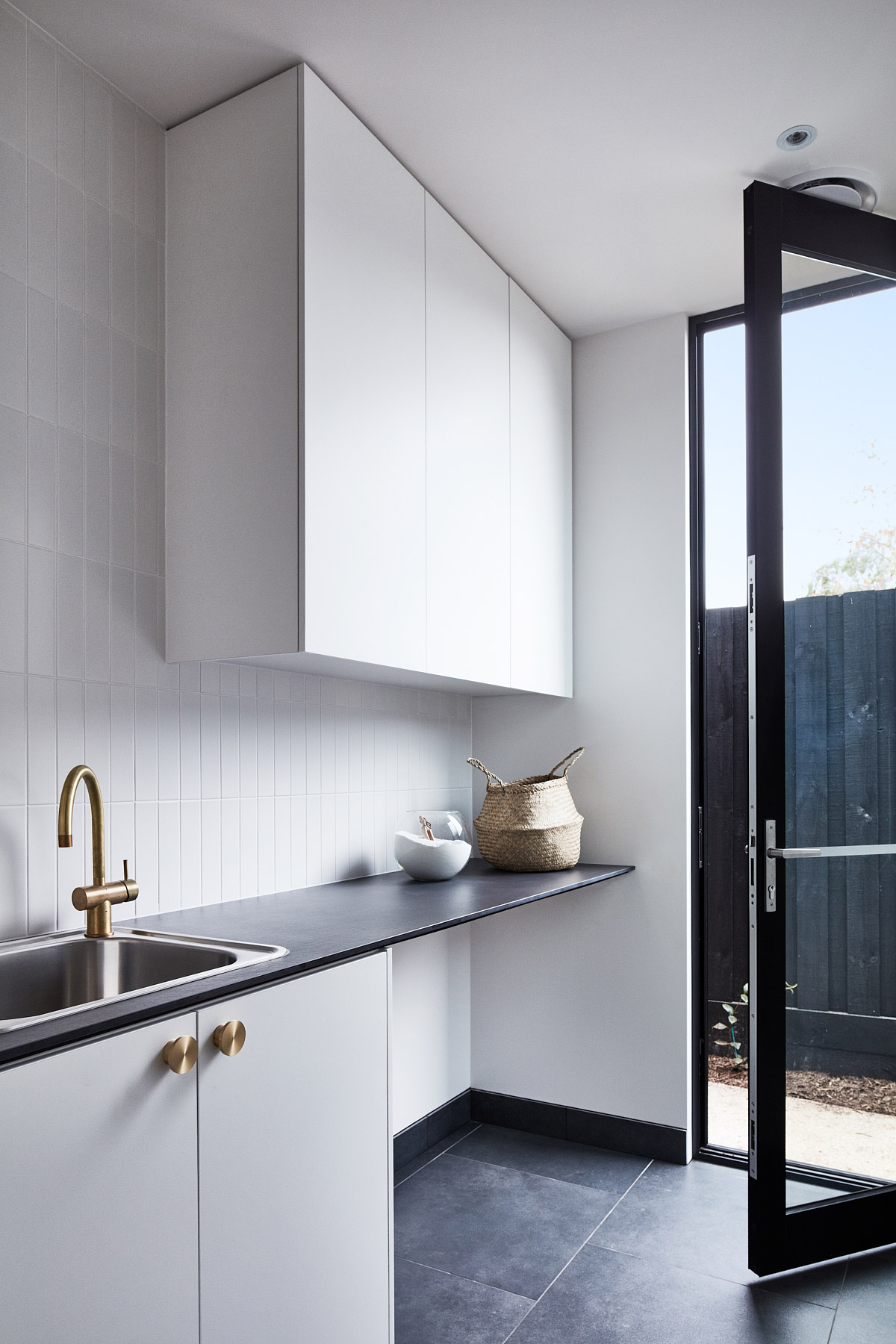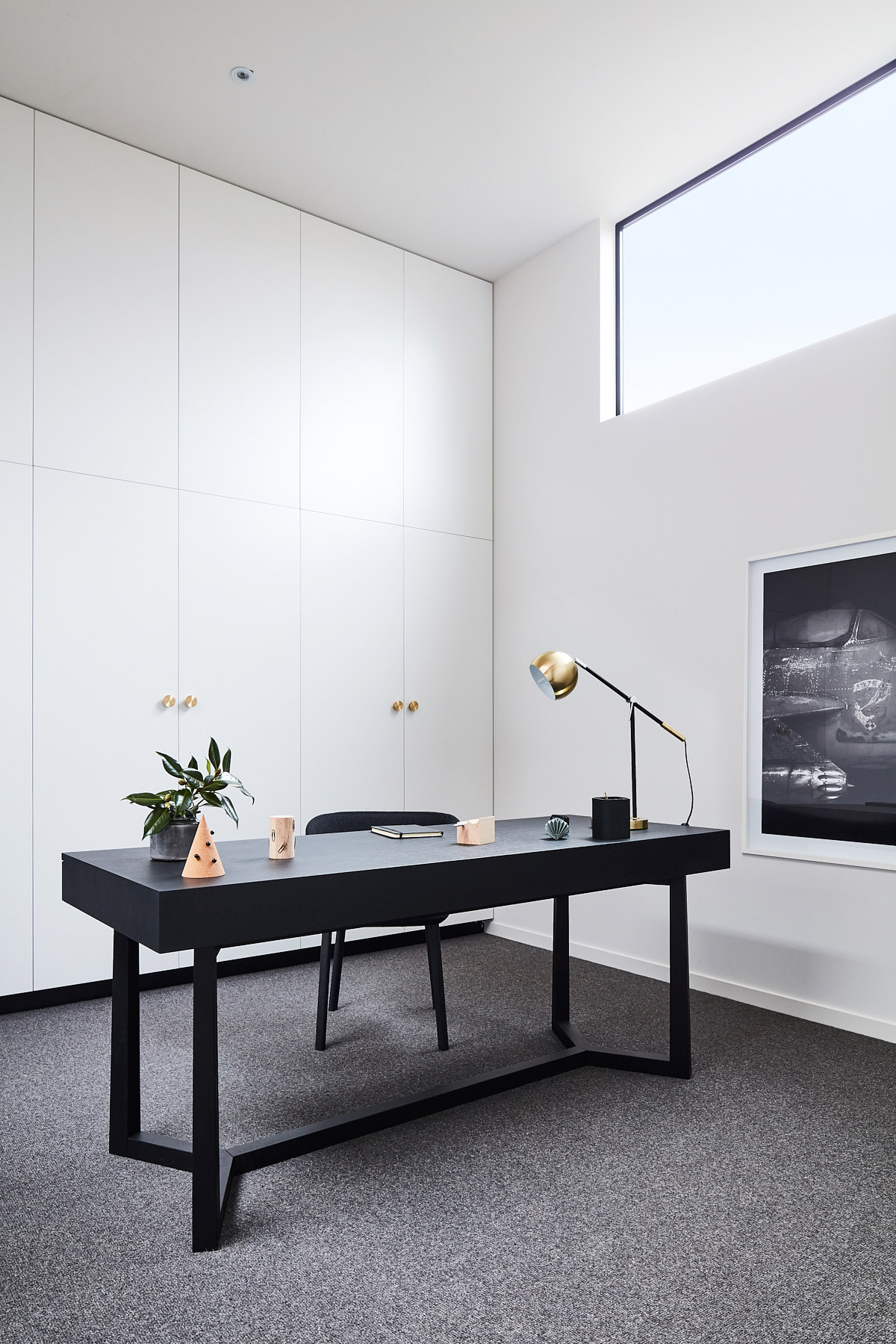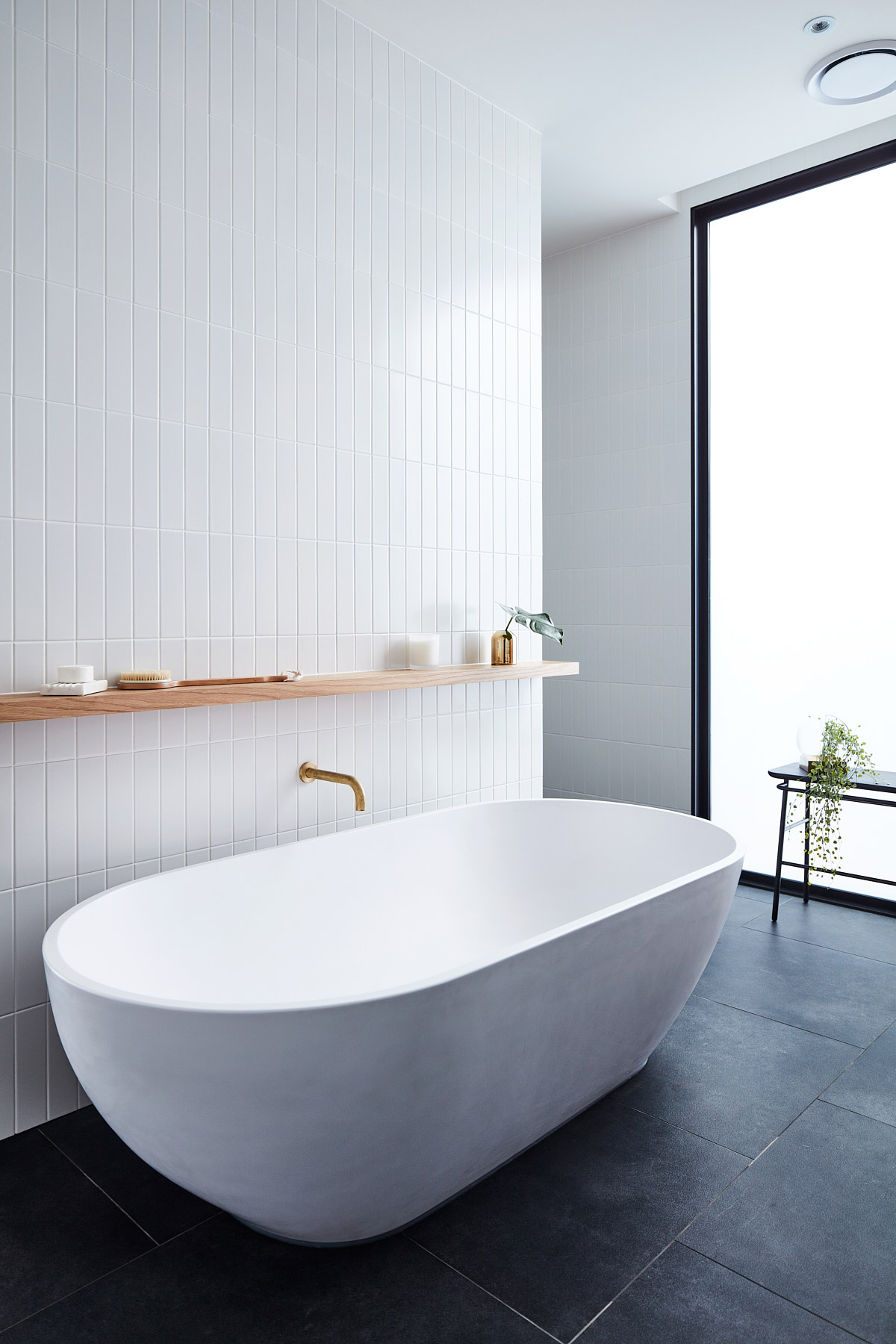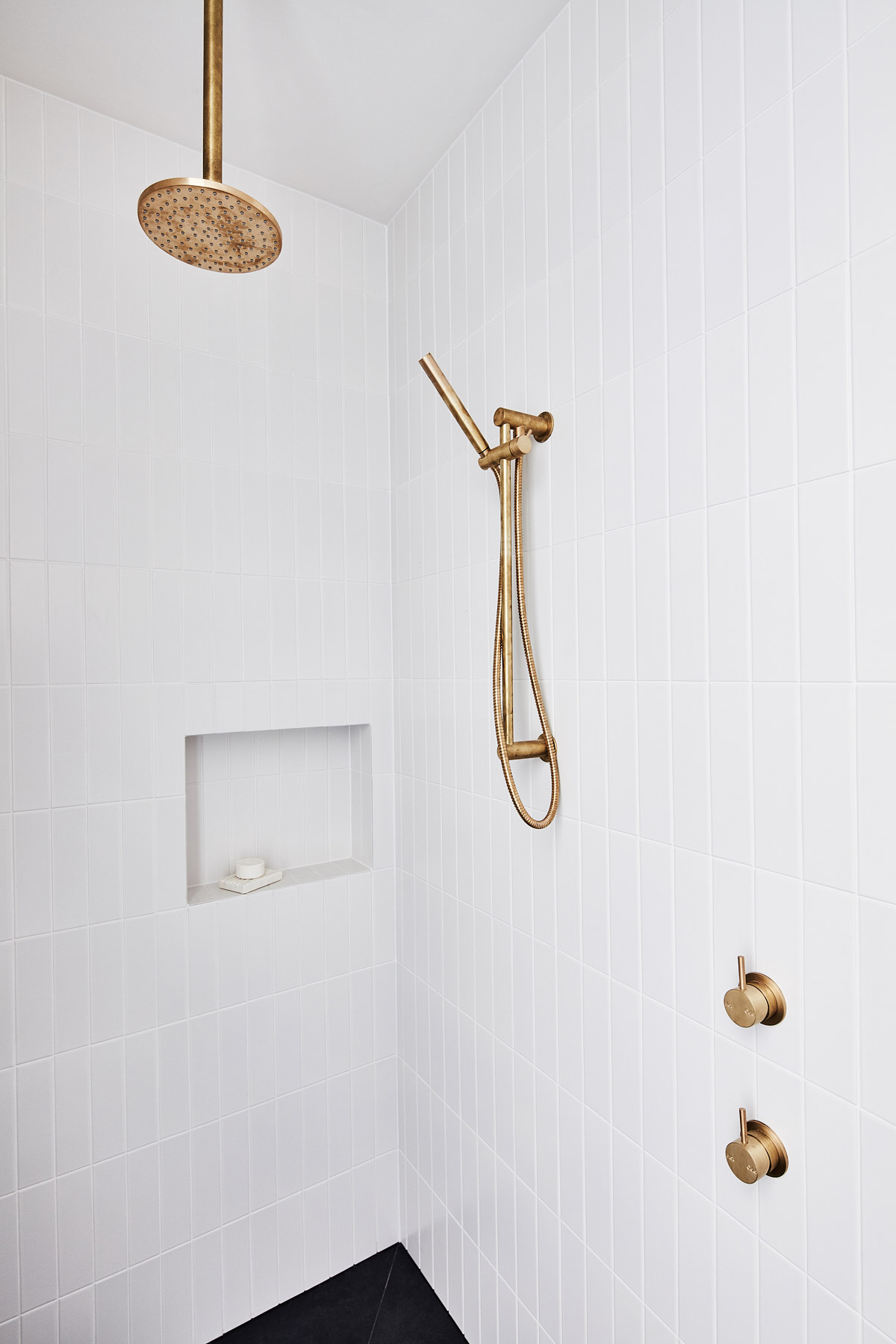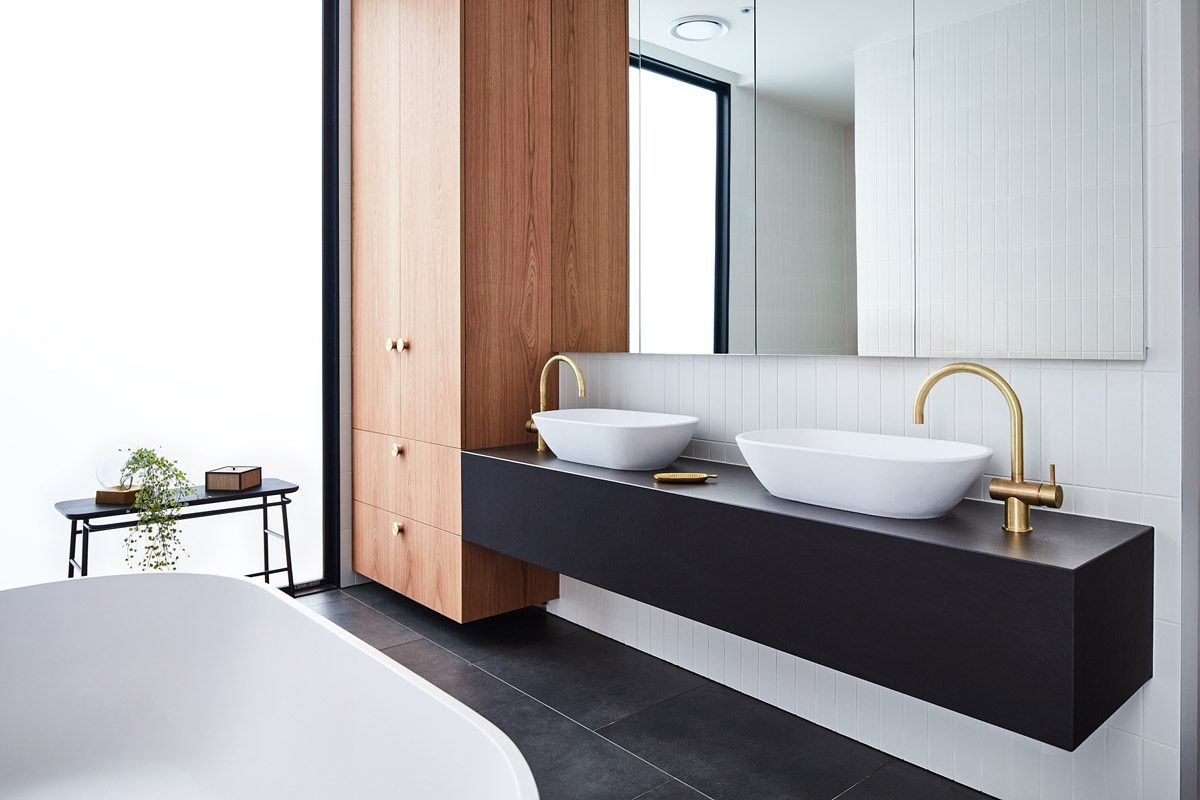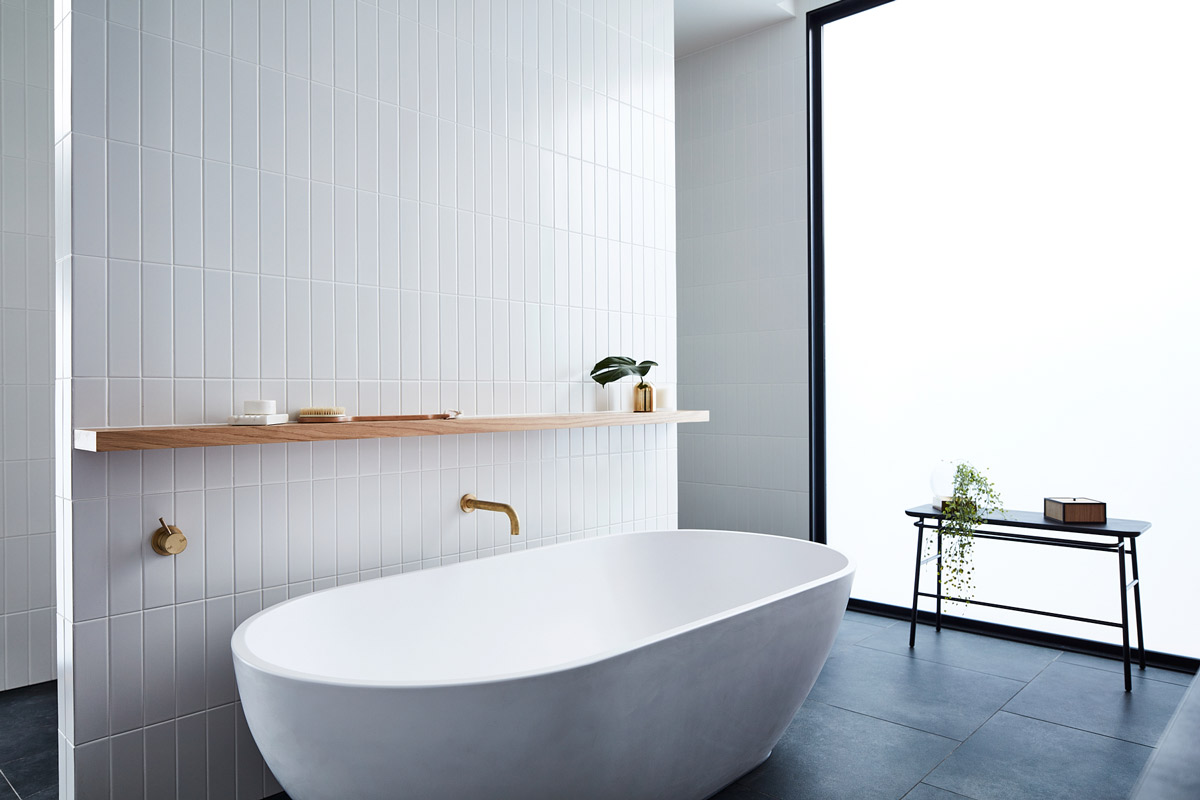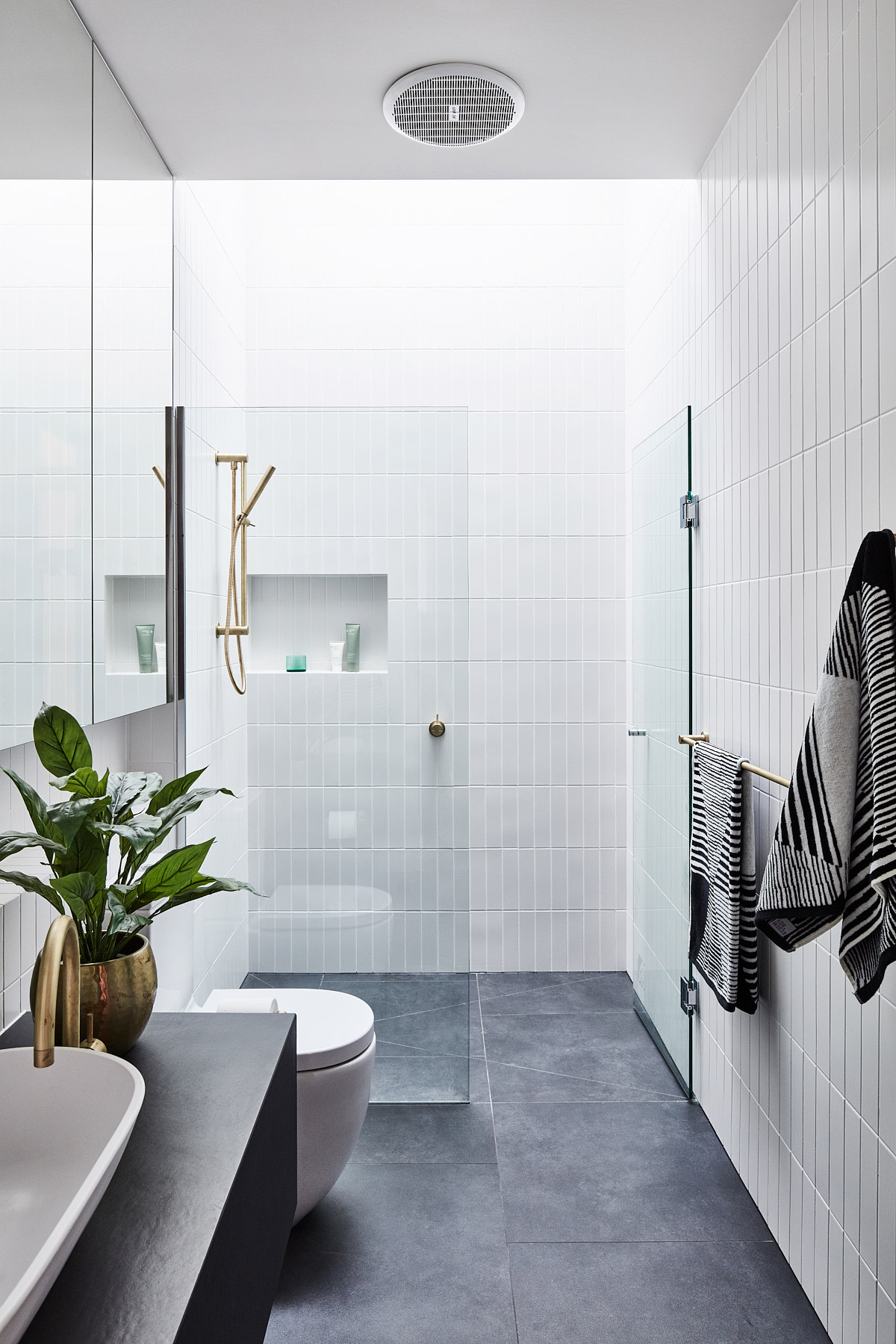 Photography by Mike Baker. Styled by Heather Nette King.