Chances are that if you live in Melbourne, you've probably dined at one of Fonda's several eateries along with droves of fellow Melbournians. Offering casual, affordable Mexican inspired food, co-founders Tim McDonald and Dave Youl have recently debuted in Sydney, taking over the old Nando's spot on Hall St, Bondi.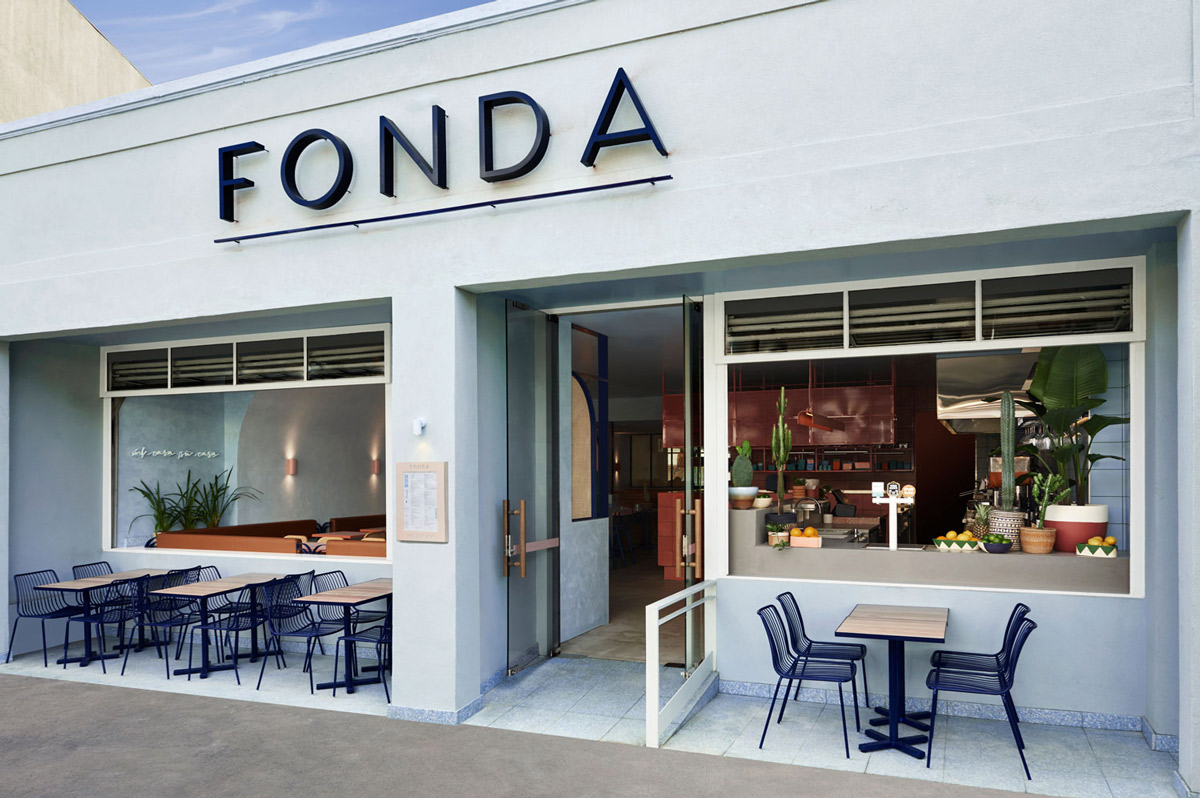 Mixing up the formula, the new Bondi location takes a slightly more refined and rustic approach to its design, whilst still reflecting the brand's fun, bright and youthful personality. A revised concept for Sydney includes a rejigged cocktail list, a new menu by executive chef Mark Tagnipez (from EP and LP in LA's West Hollywood) featuring D.I.Y. taco sharing boards served on a lazy Susan for guests to pick-and-choose from an array of fillings.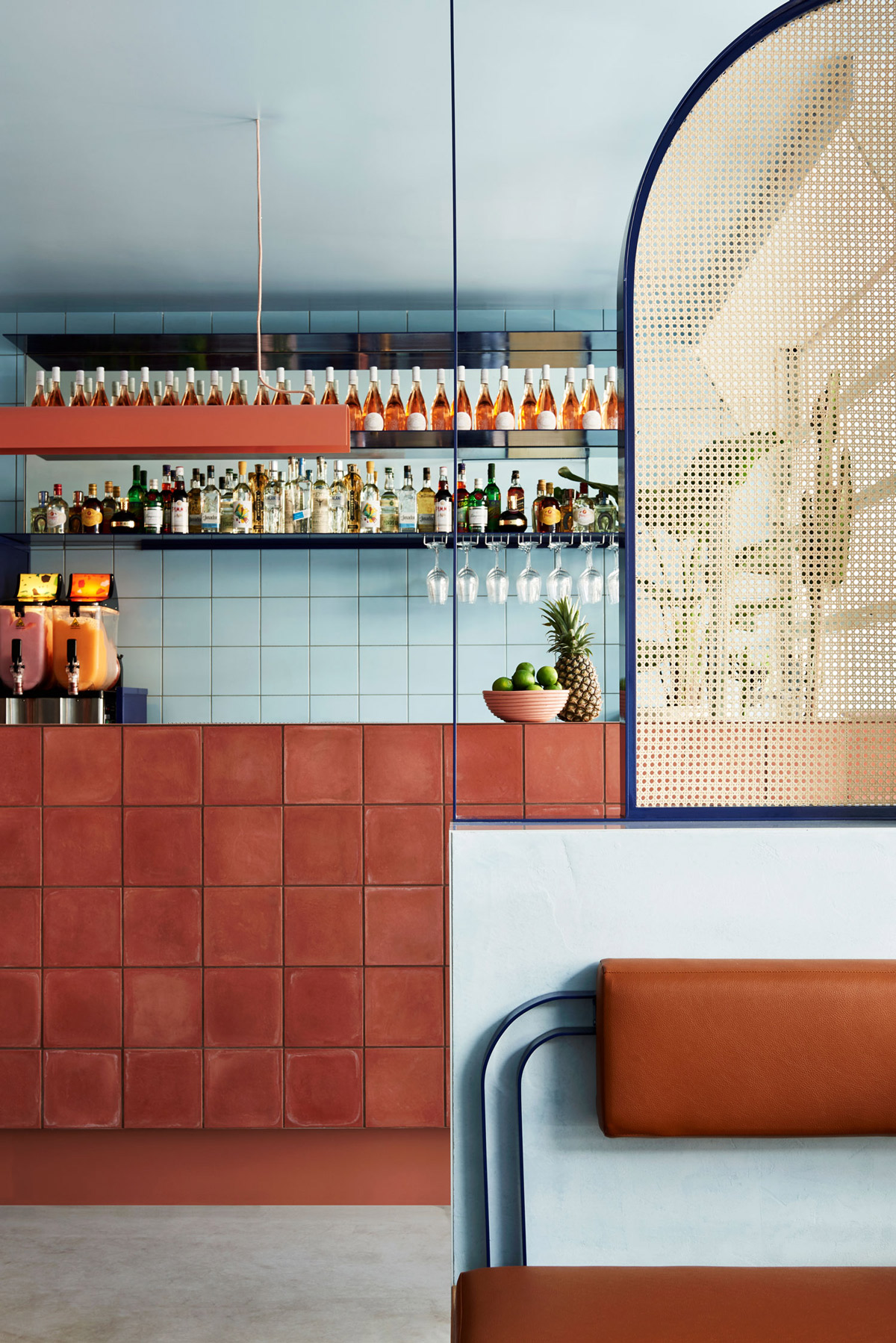 Melbourne-based Studio Esteta (who were behind the superb fit out at Lune Croissanterie) is responsible for the design, injecting colour in a bold but controlled manner. Building on the concept of a traditional 'Fonda' in Mexico; a home that opens its doors to the local community as a restaurant, and the brand's motto 'mi casa, su casa', the design response was to inherit a casual personality through the creation of a warm and inviting setting.
The design is refined and layered with conceptual intent, inspired by modern Mexican architecture whilst taking into account the sites beachside location . "The works of architect Luis Barragan were a key point of inspiration, for his use of raw textures, bold colours and simple but striking forms," shared Studio Esteta. "The curved powder blue ceiling to the front dining area draws direct inspiration from the coastal surrounding. The colour palette is light and bright, with accents of nude, rust and powder blue hues, inspired by the coastal surroundings as well as shades derived from Mexico."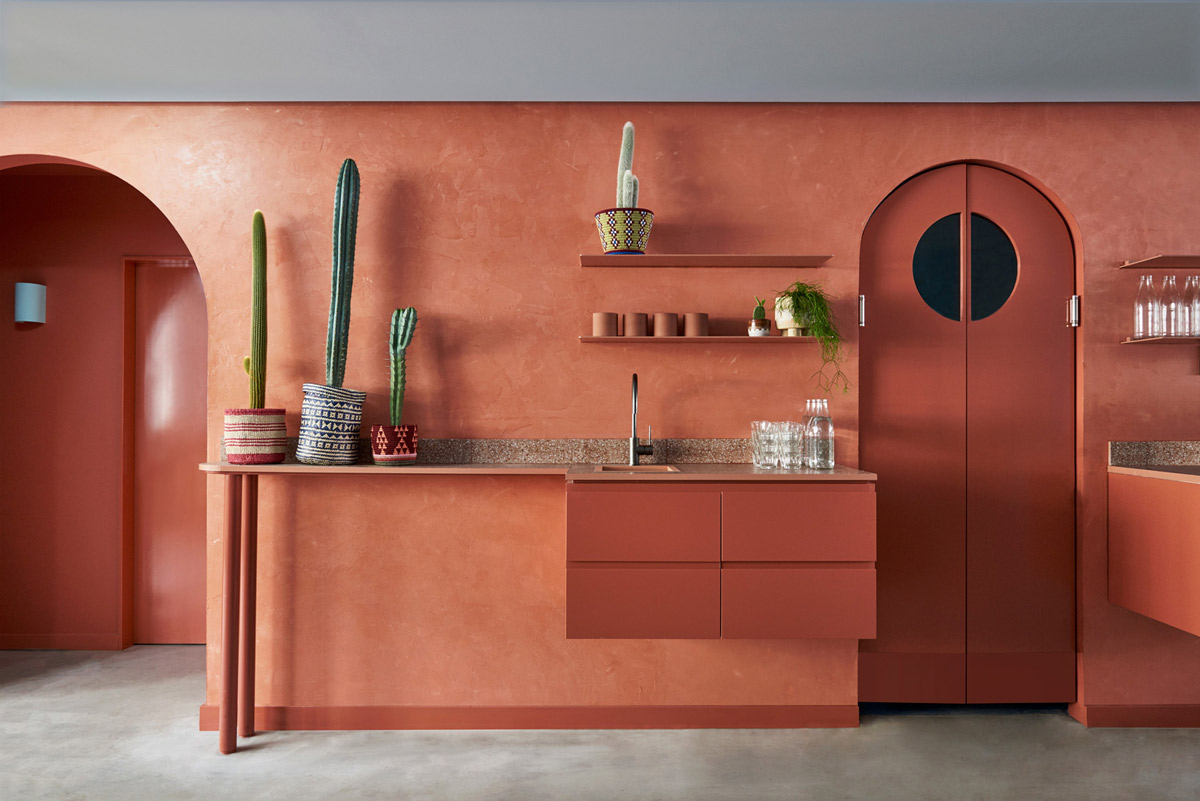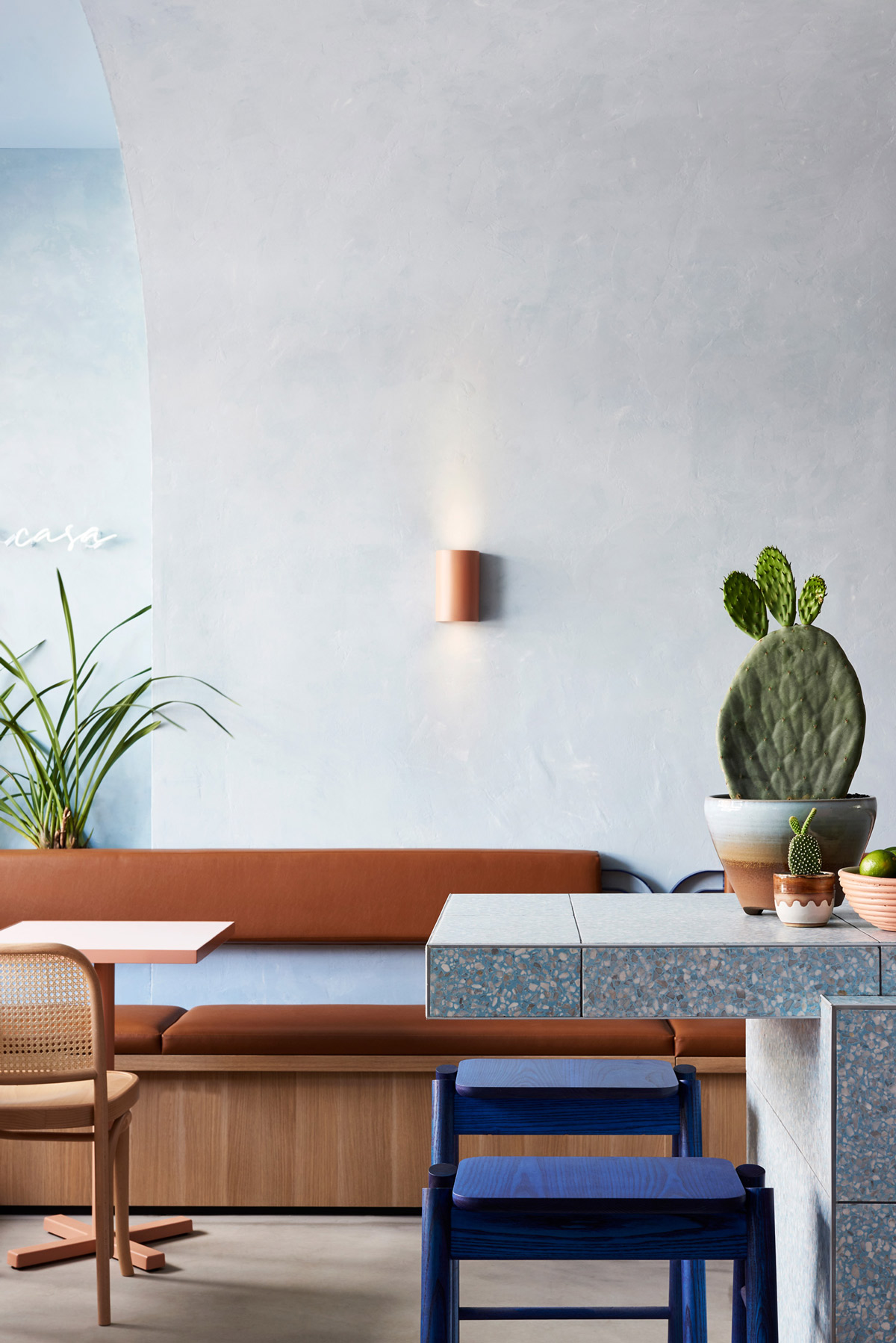 The raw, honest and humble textures of Mexico are further reflected through a palette that layers materials including rendered wall finishes, rust-toned encaustic tiles, rattan screens, varying shades of terrazzo and warm timbers.
The layout enables a fluid and seamless spatial flow for all. As a customer, you're taken on a journey through the store, from the hustle and bustle at the bar, located street side at the front of the restaurant, through to the intimate booth seating in the middle of the space, and finally to the rear 'sanctuary', a luxurious banquette, surrounded by vegetation which softens and distorts views of the existing rear façade and residential street beyond.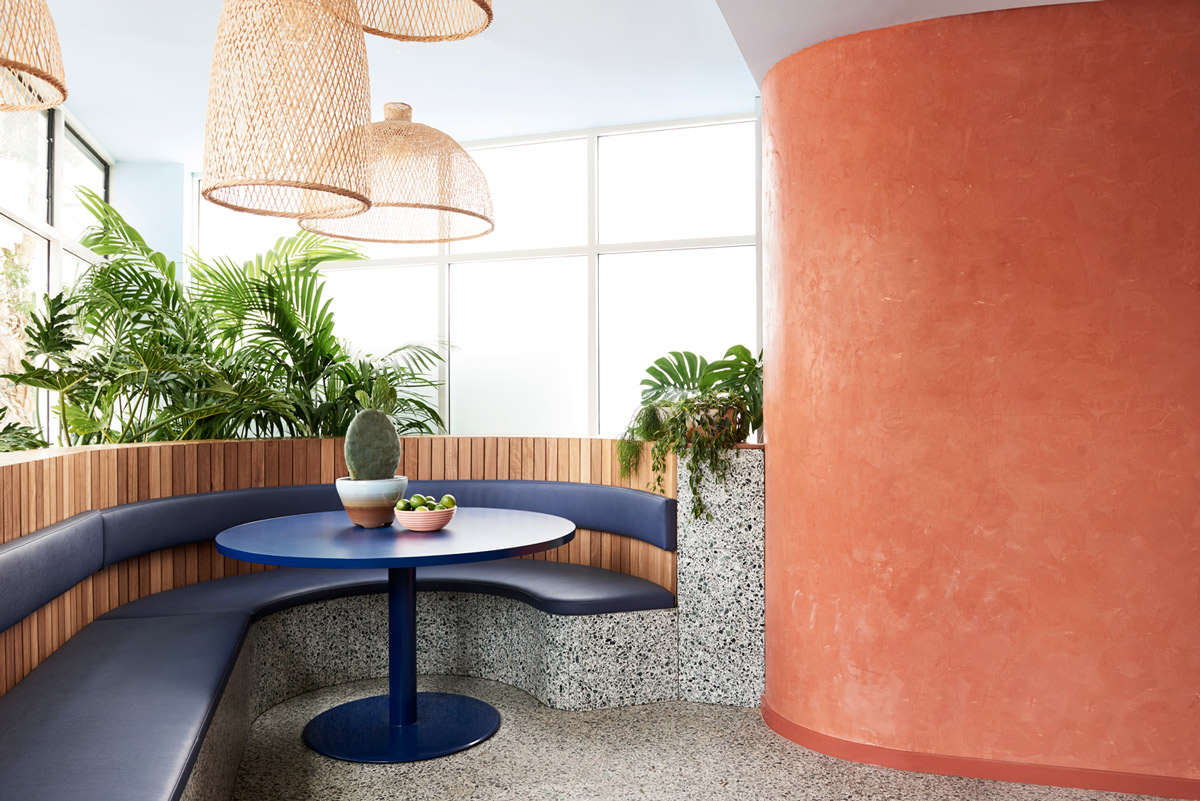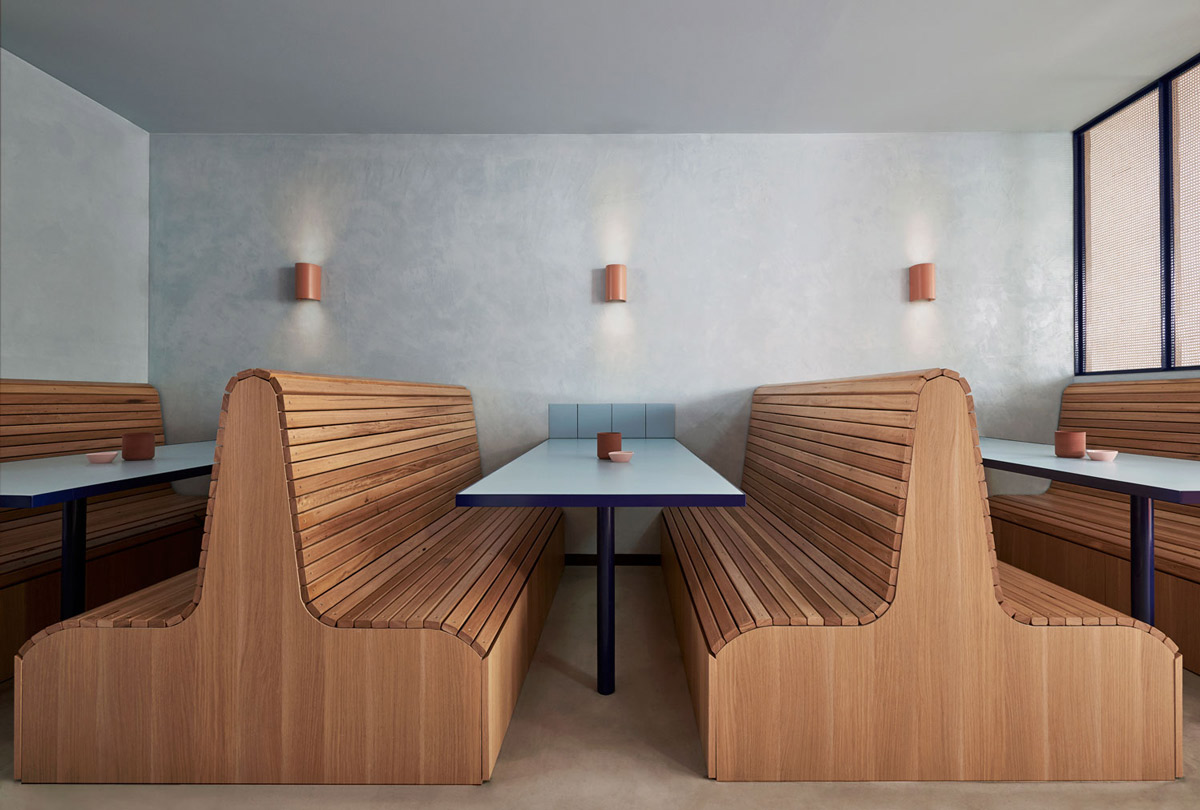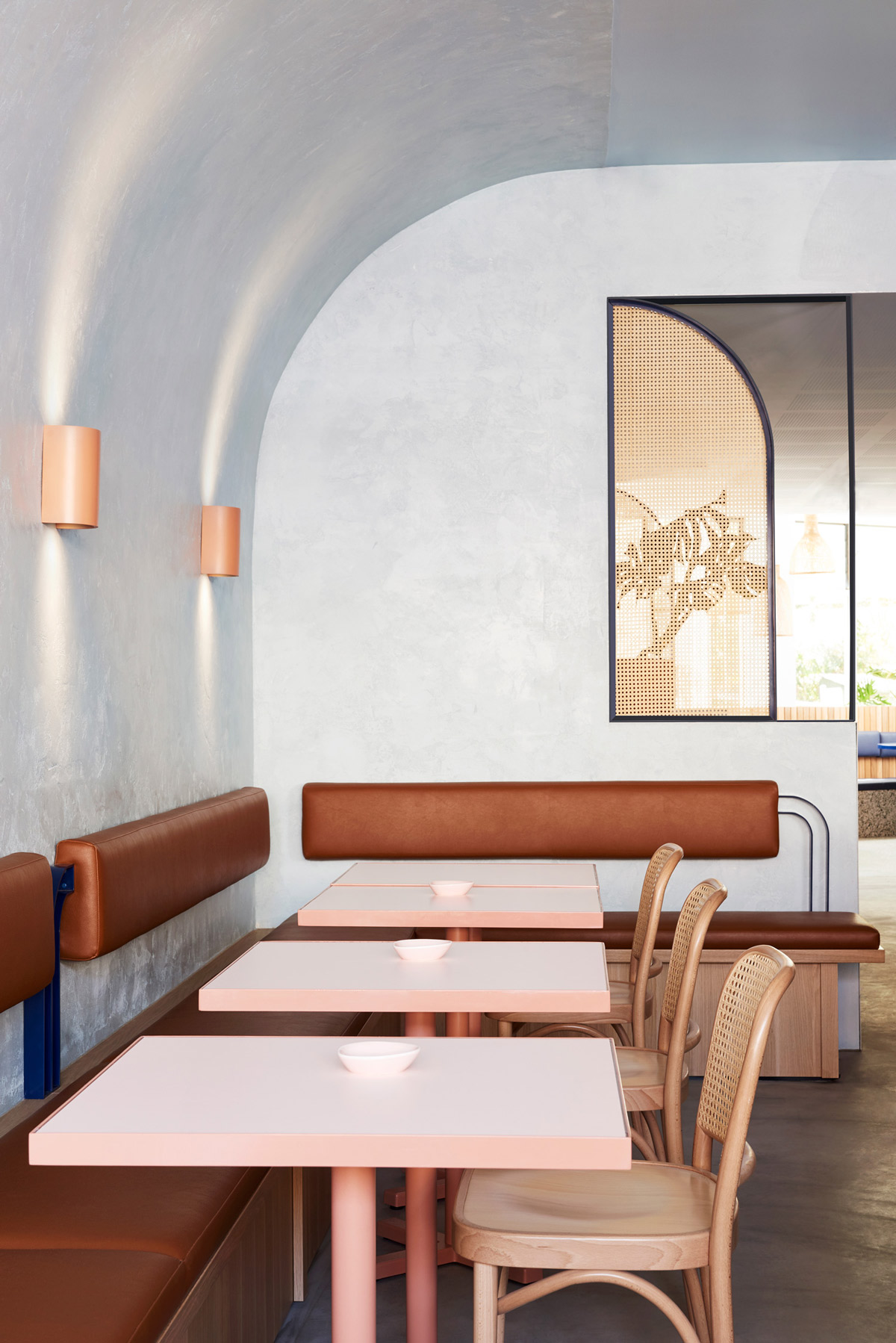 For those of us in Melbourne, the bright and playful fit out at their north-side casa, Fonda Collingwood is well worth a visit with its geometric furniture and colourful neon installations.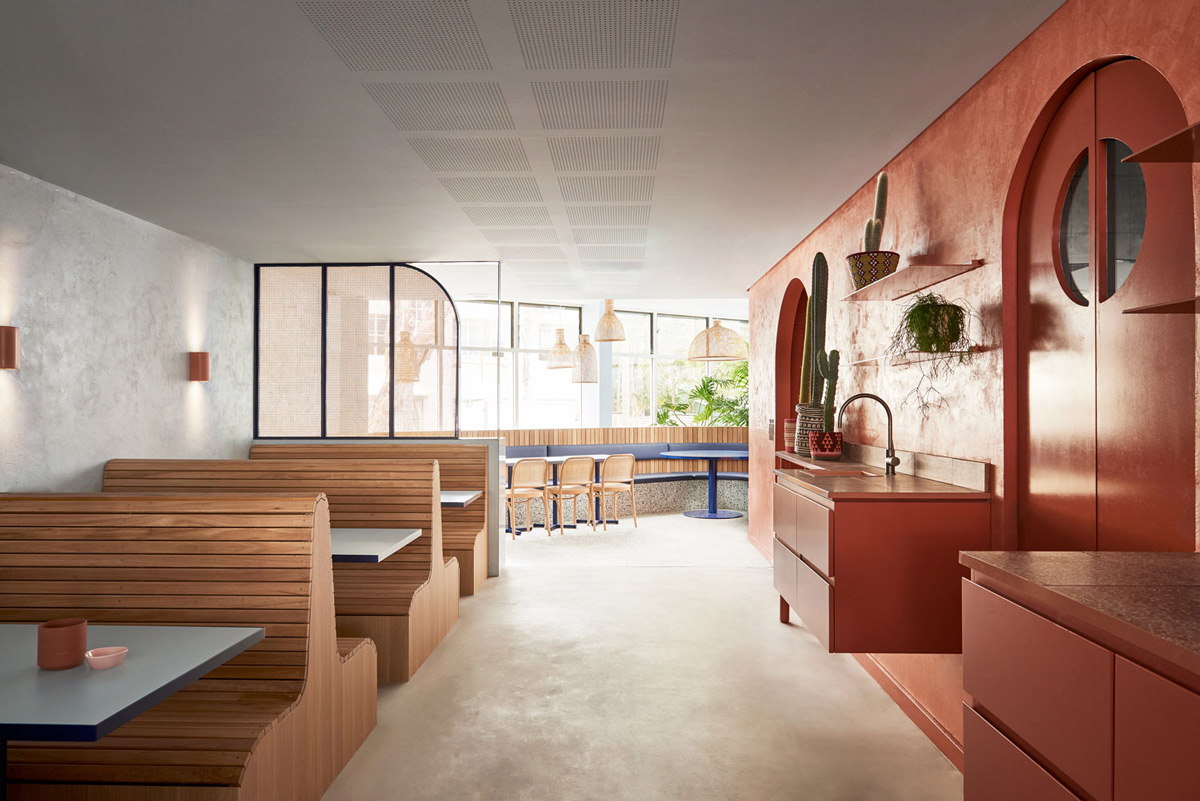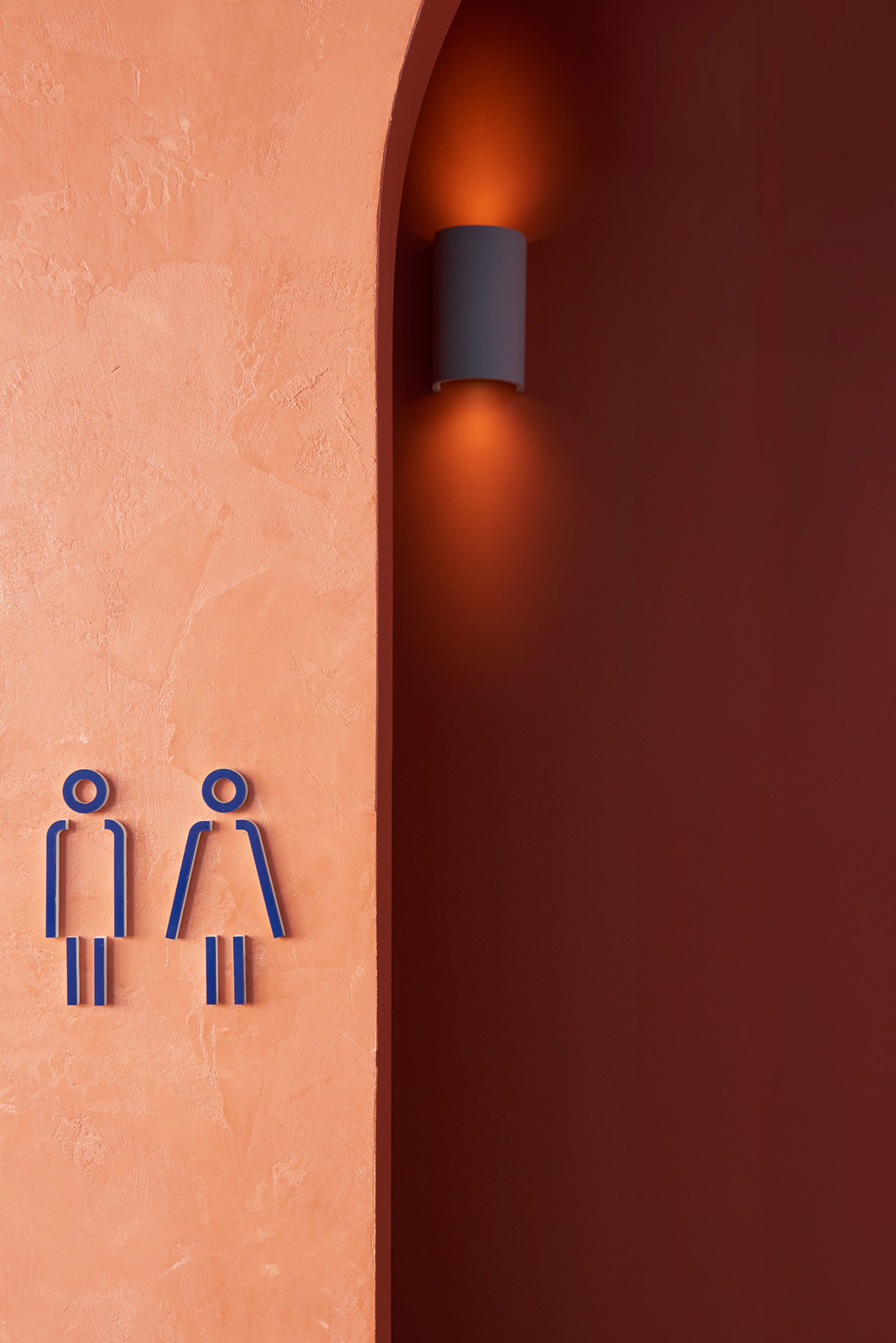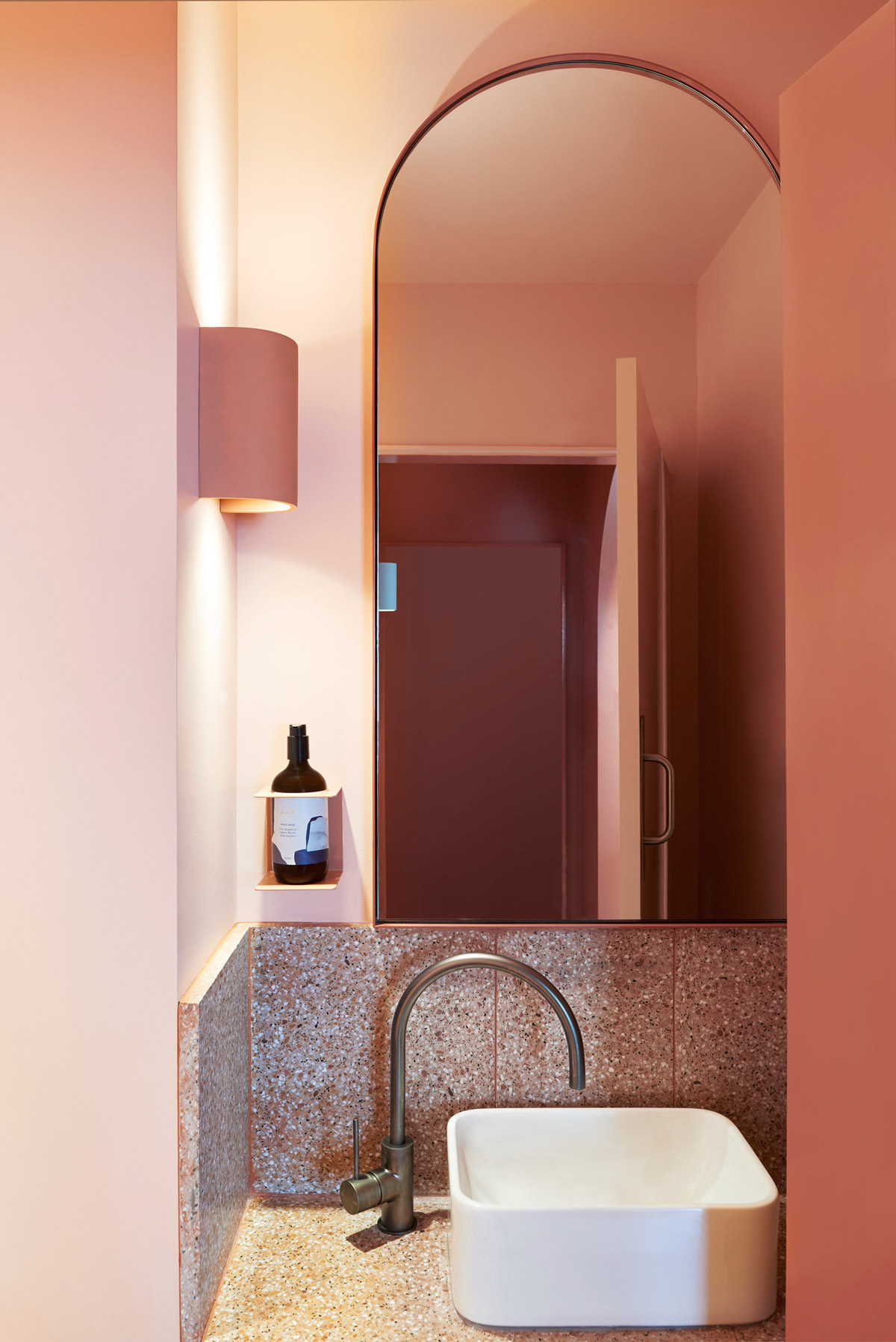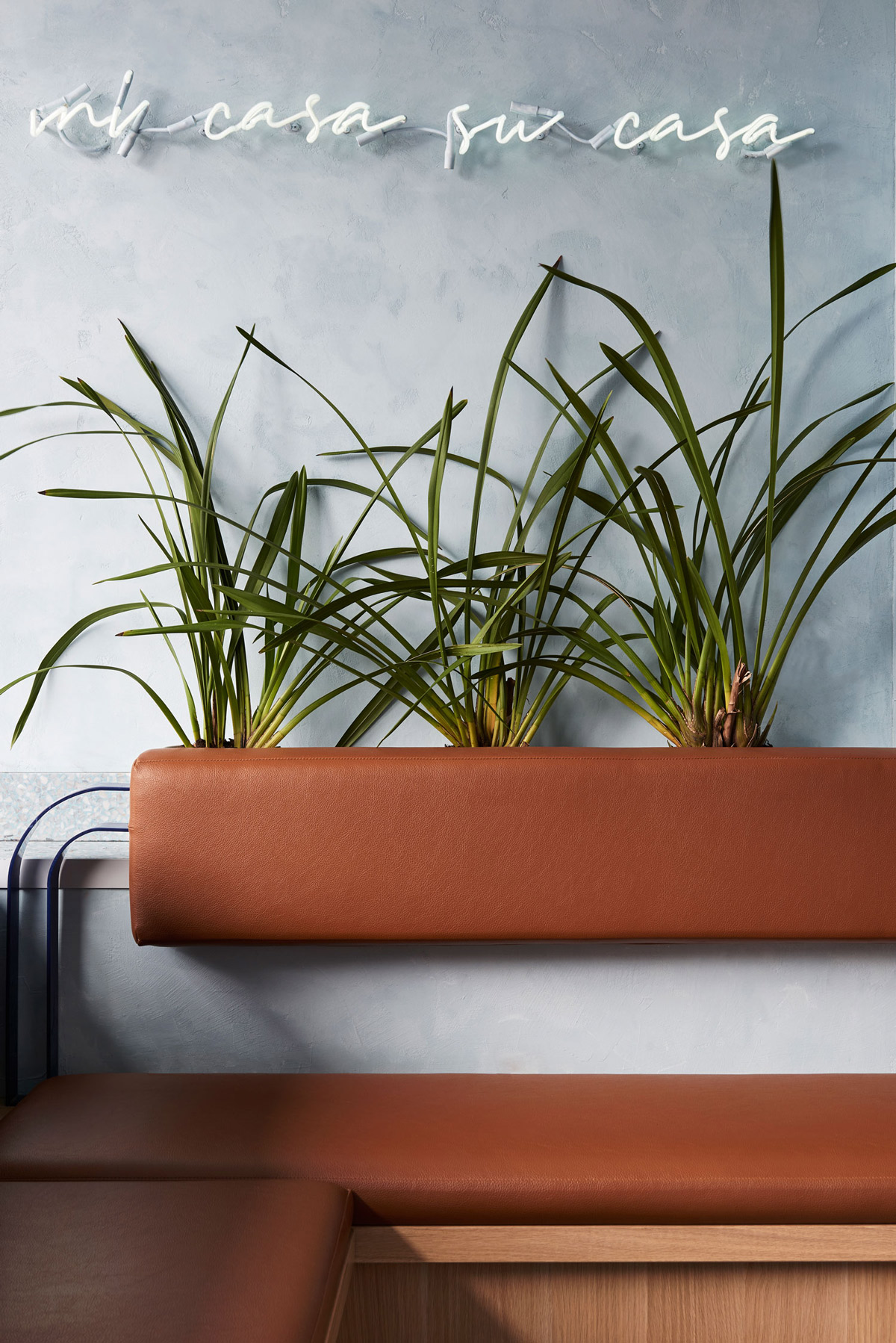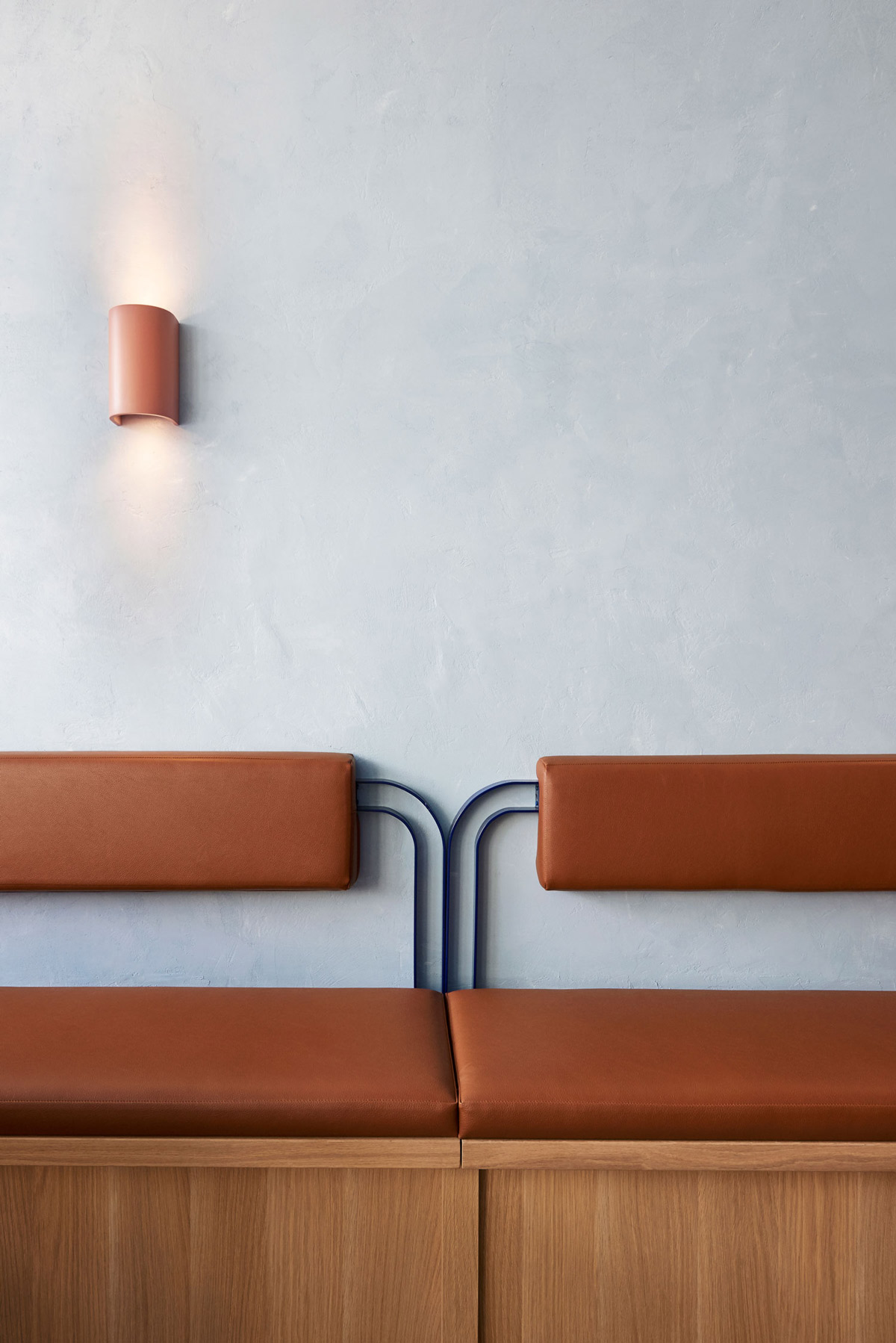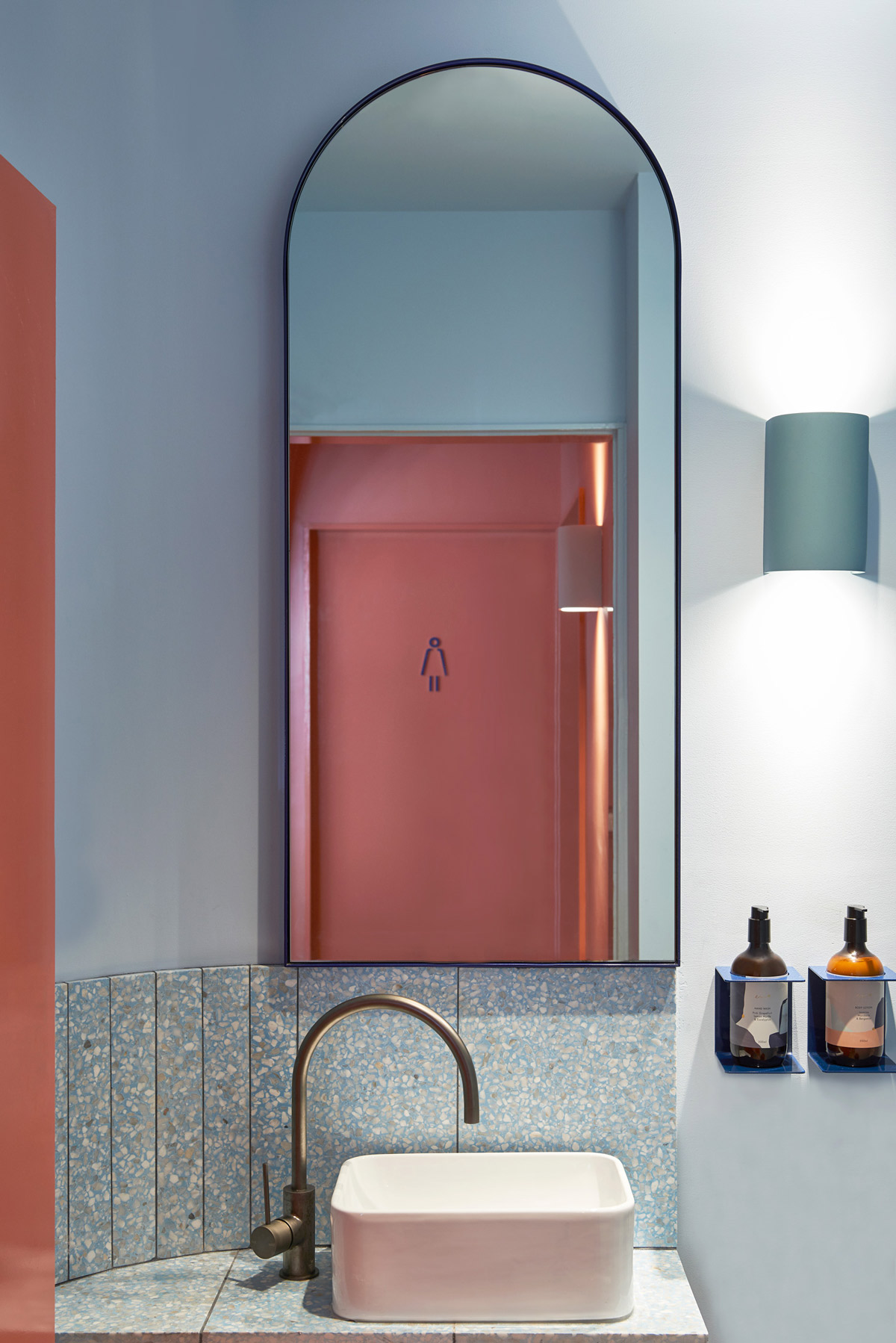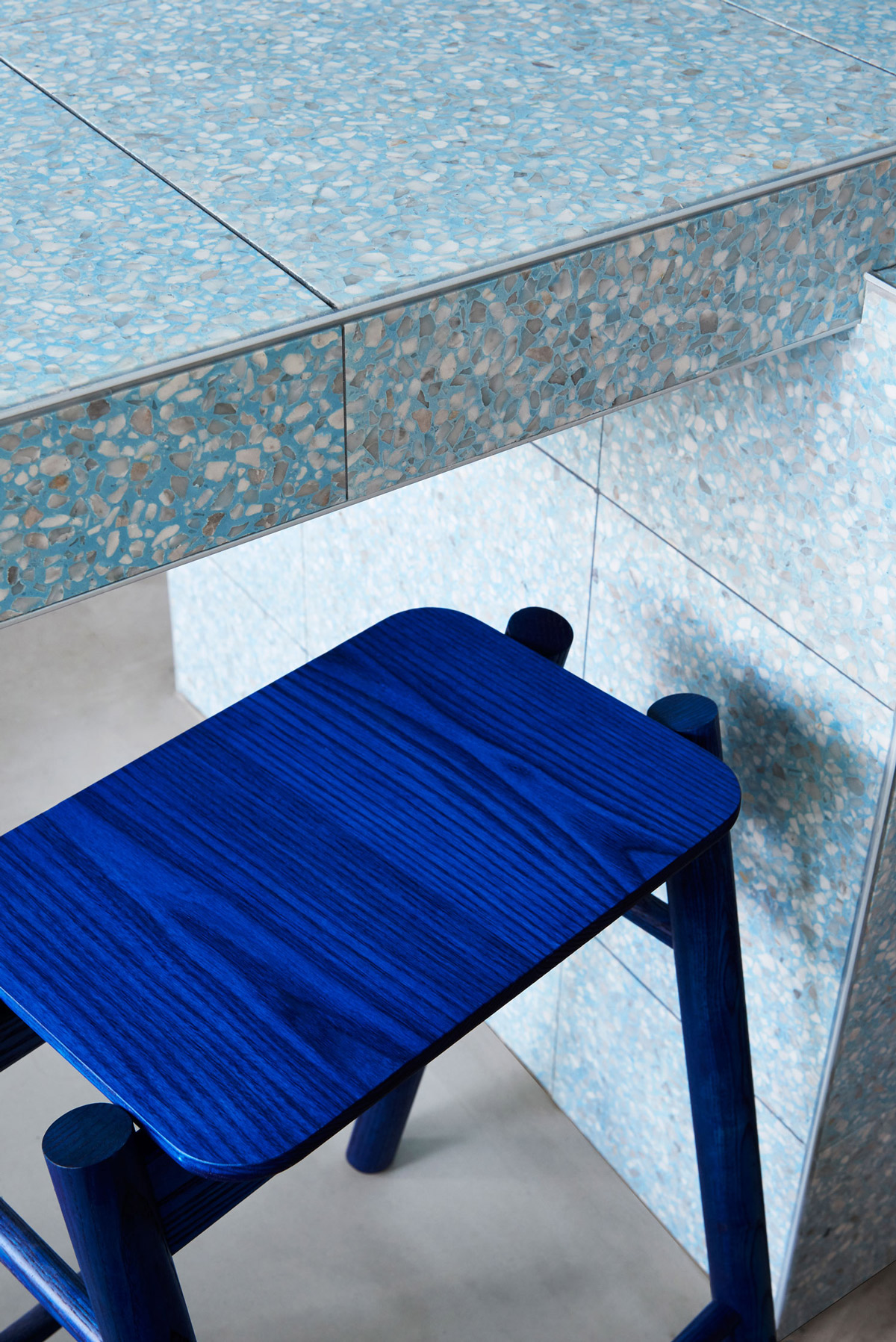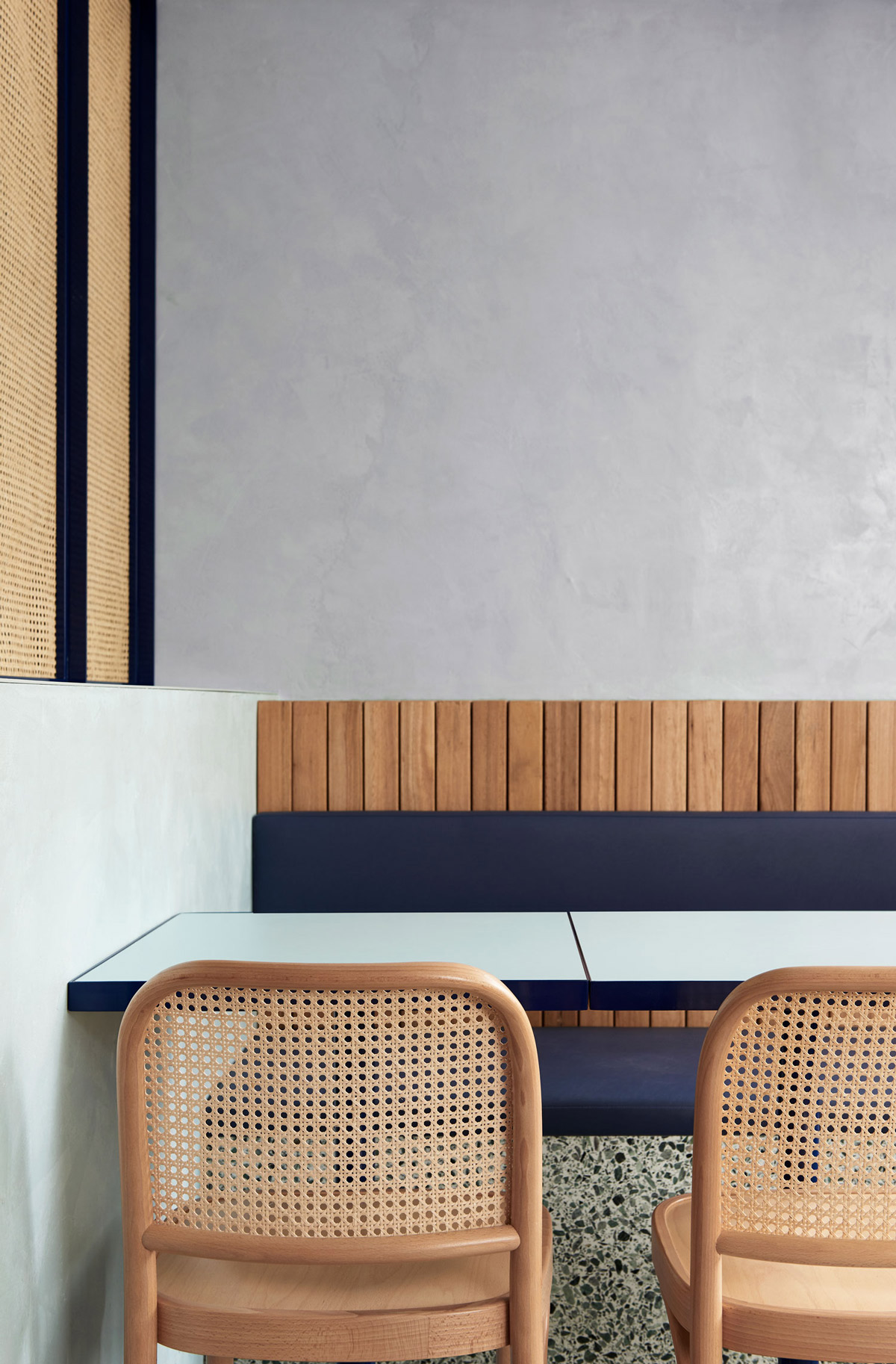 Photography by Tessa Ross-Phelan.