Bundeena Beach House is a weekend retreat for a Sydney-based family of four. The picturesque coastal village of Bundeena is rigged out with beautiful beaches on its doorstep, and this demanded a house that was socially and environmentally responsible, that was as much about what it gives to the community, as what it gives to its occupants. Let's take a look at how Grove Architects managed to design this new home in a way that the concept revolves around the connection with the environment..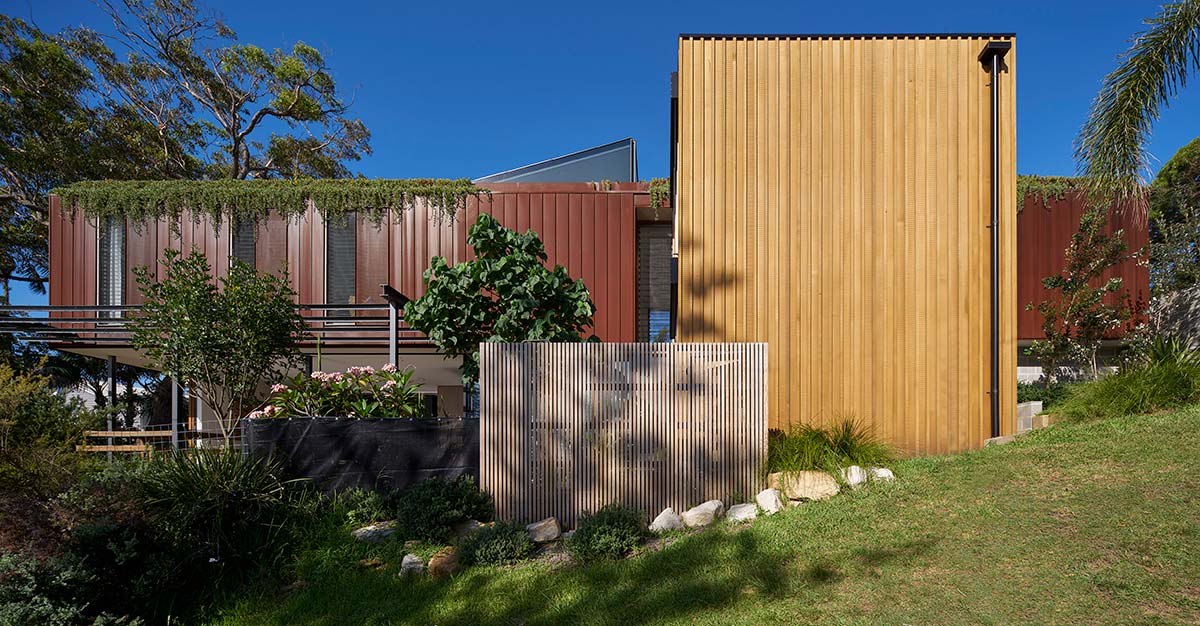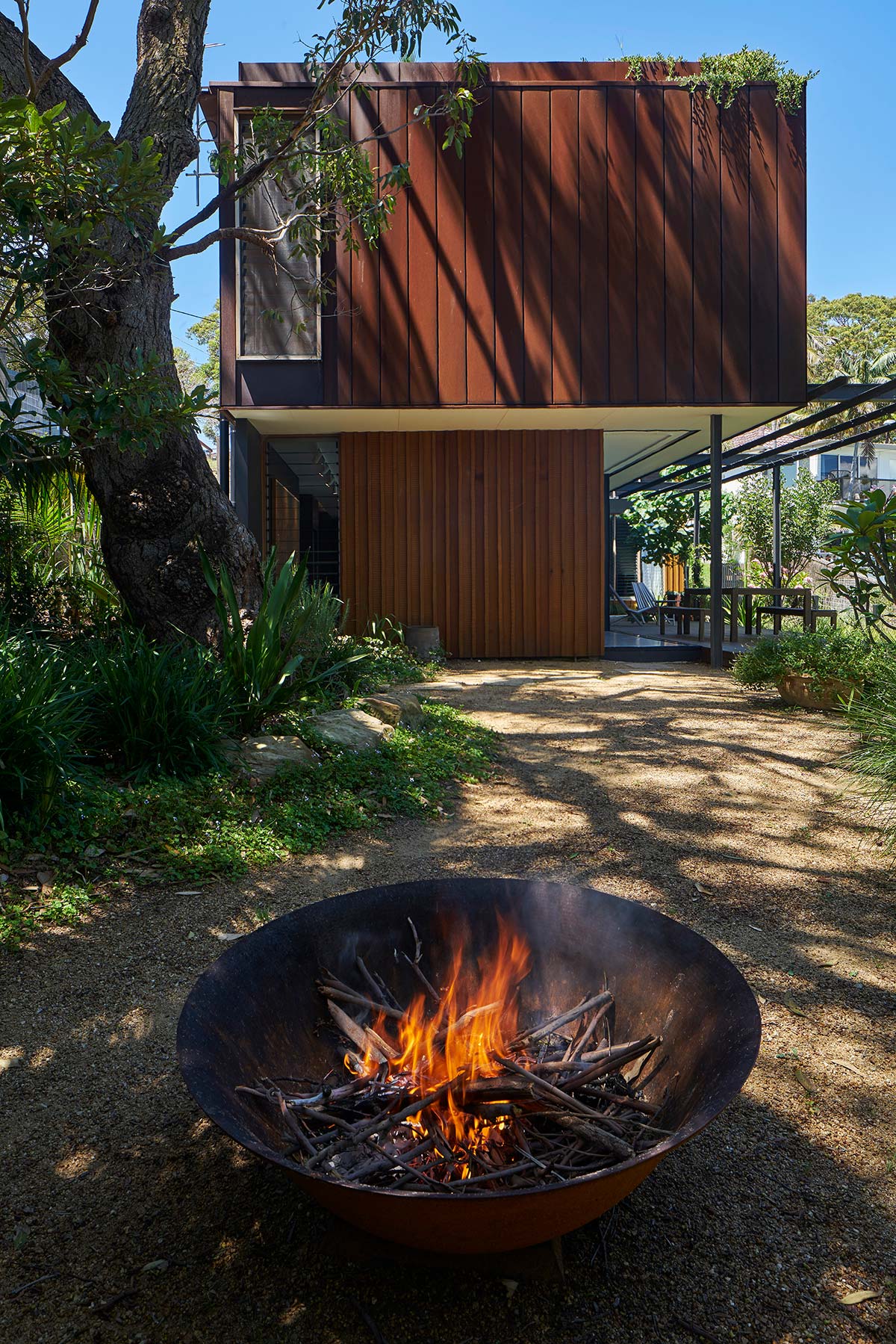 "Simultaneously the house serves the local community, gifting to the street a roof garden, a sculptural skylight, and a rare and valuable connection with the environment, beach and water beyond. The house does not attempt to relate to its built context. Instead, it stands in contrast to the wall of garages, providing a moment of relief in the street. With its low set form, public-facing garden roof, and open site boundaries, it connects the street with the environment, beach and water beyond." – Grove Architects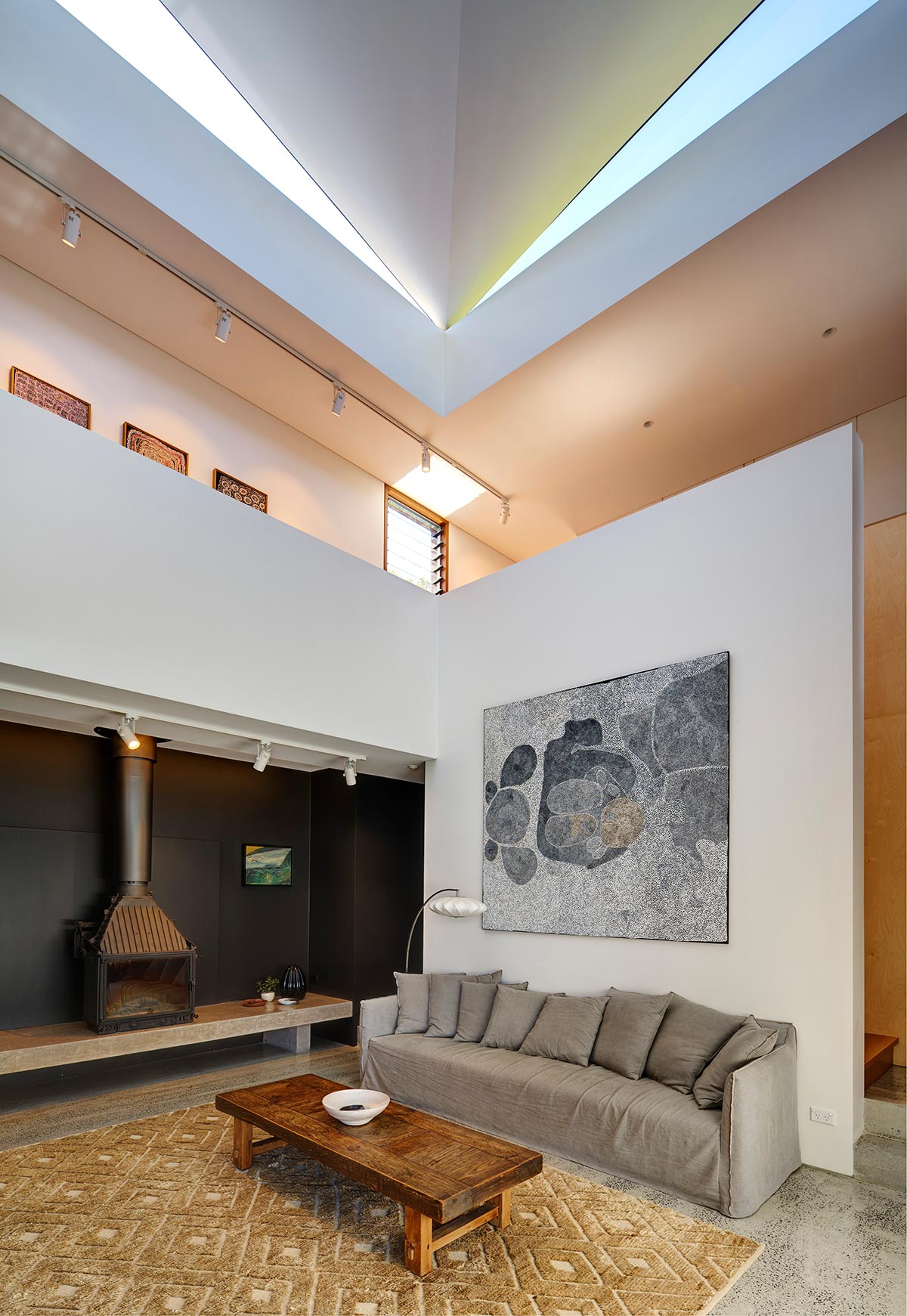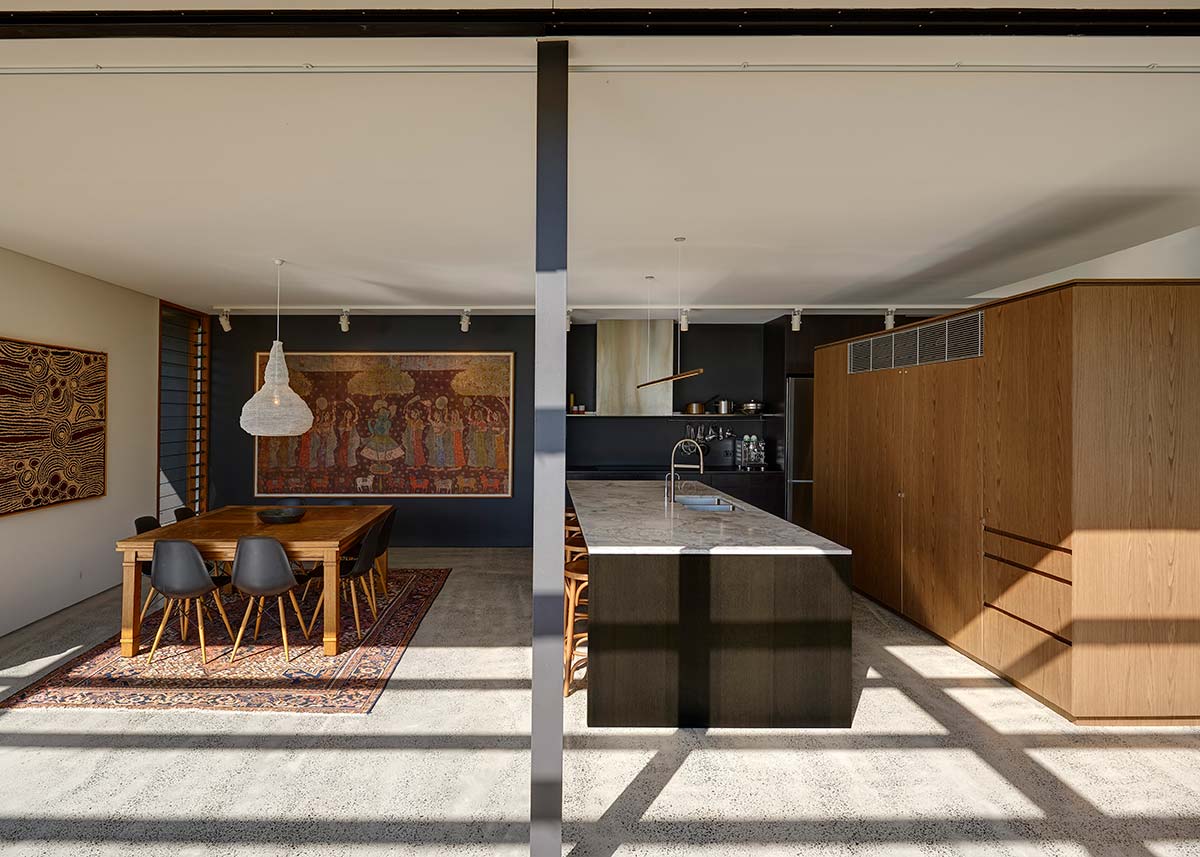 Taking full advantage of its location, natural sunlight floods the interiors of the home through a sculptural skylight emerging from the roof garden, glowing at night, signals the house beneath, drawing sunlight inside, and connecting the inside out. This feature forms a frisky interaction with the sun's movement as it pierces across the white internal walls, creating unique light patterns within the house.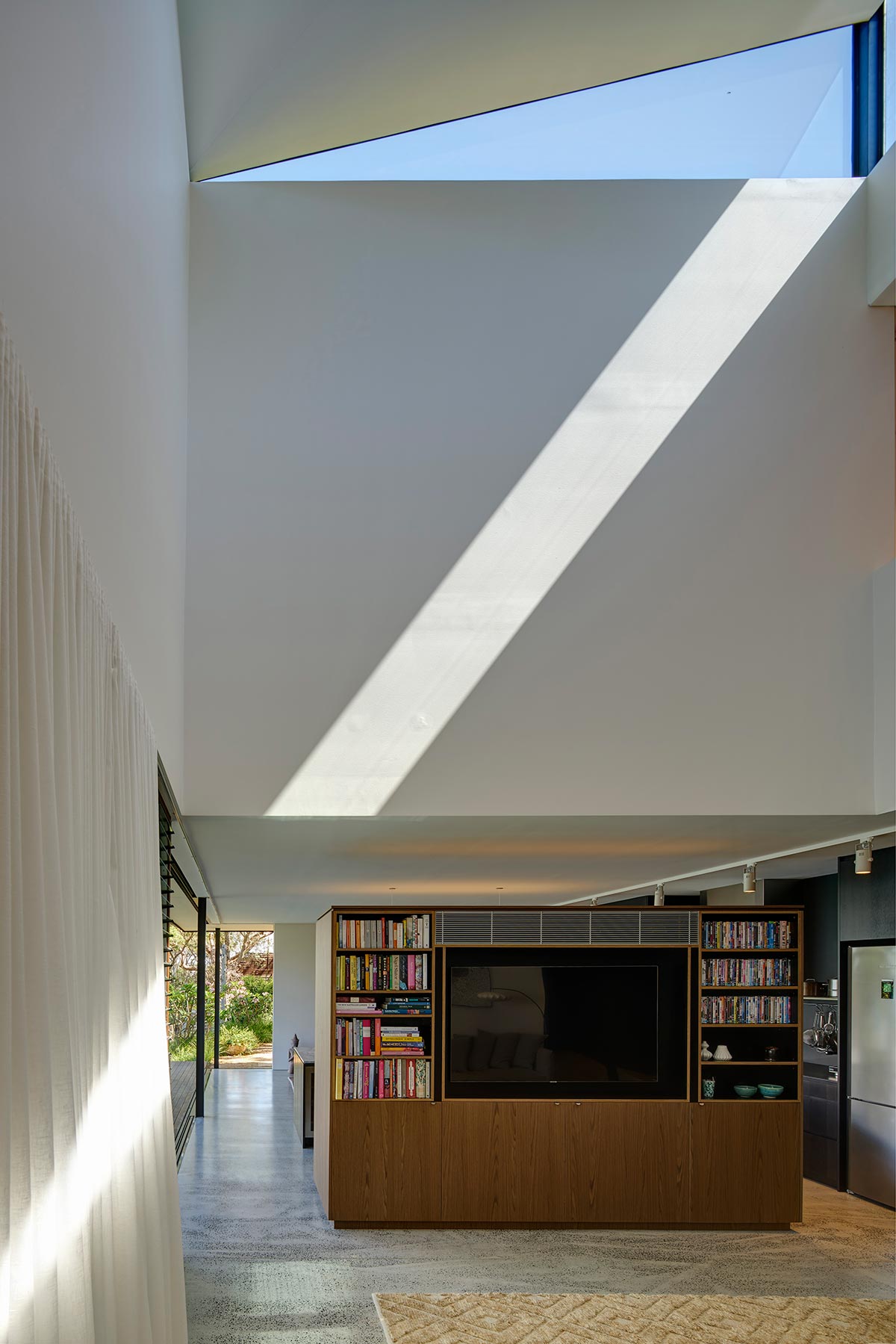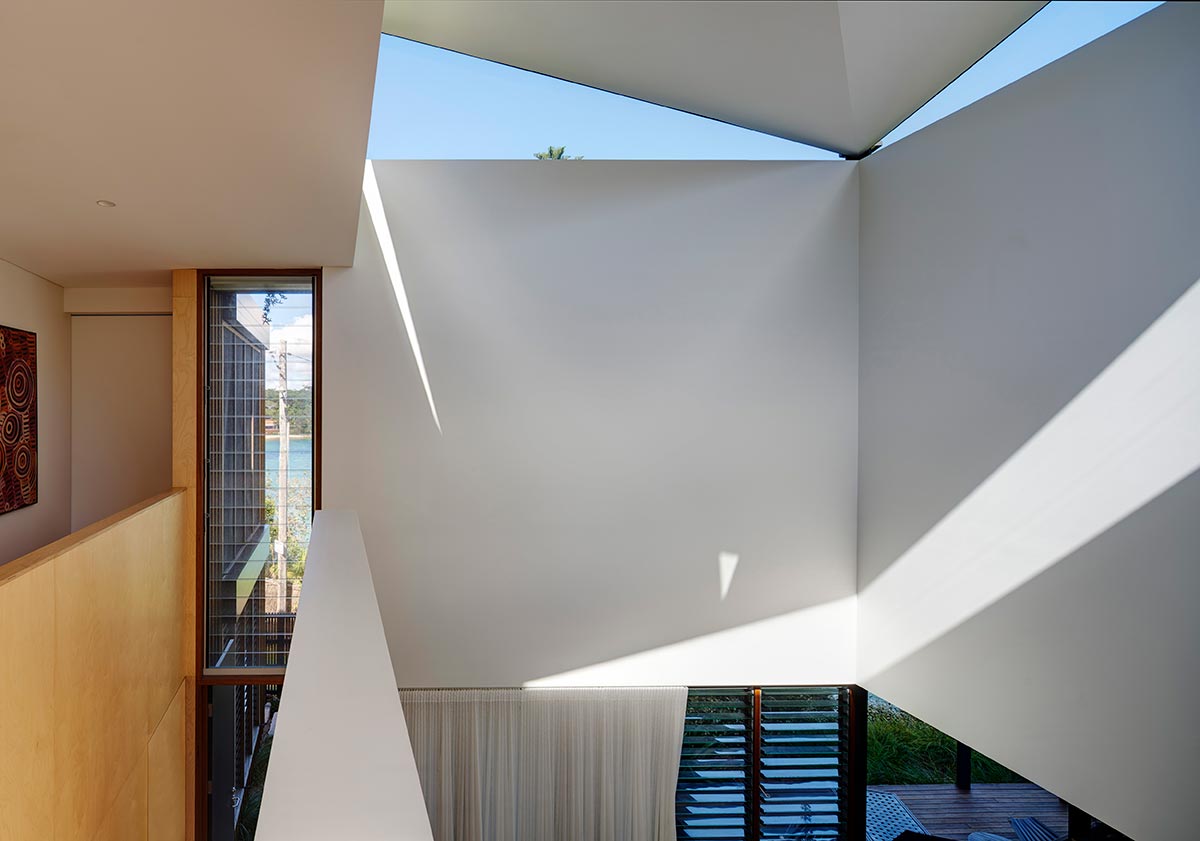 The muted colour scheme of subtle oak finishes with predominantly light coloured walls and ceiling is used throughout the house, framing and pulling all the interior elements together to create a consistent visual experience.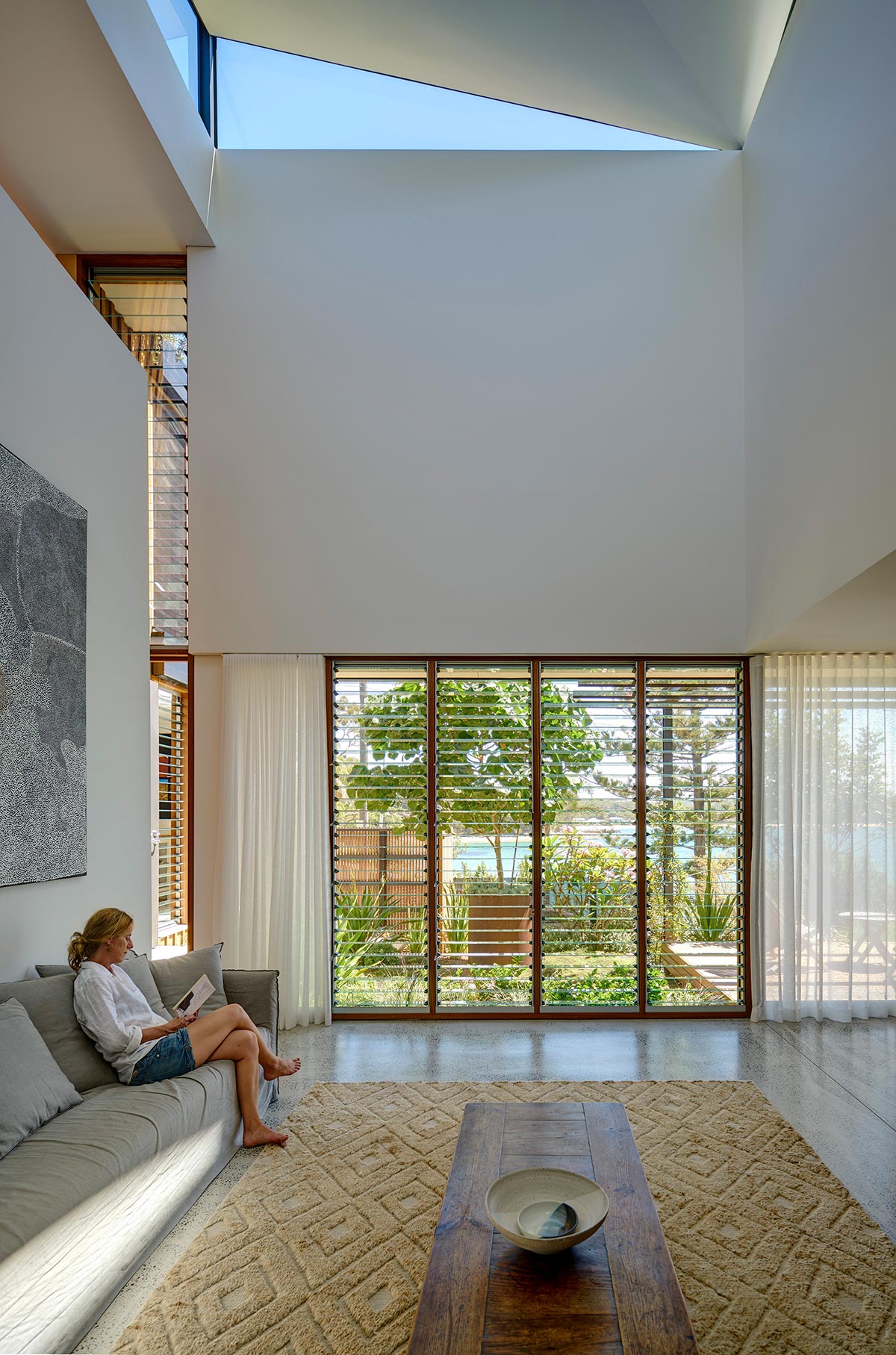 "Set in, and under, a native garden, and running alongside a public reserve, the house abandons the notion of the fence, dissolving the boundaries between the public and private realms, improving the environment of both the reserve and the house. Defying the complex contours, the building form is resolved into only two levels. Despite entering at the upper bedroom level, by organising the arrival to occur at the void/skylight, the house immediately explains itself, providing clear, intuitive circulation." – Grove Architects
Completed in 2018, this modern family retreat was built from the ground up with clean lines and robust, natural external materials.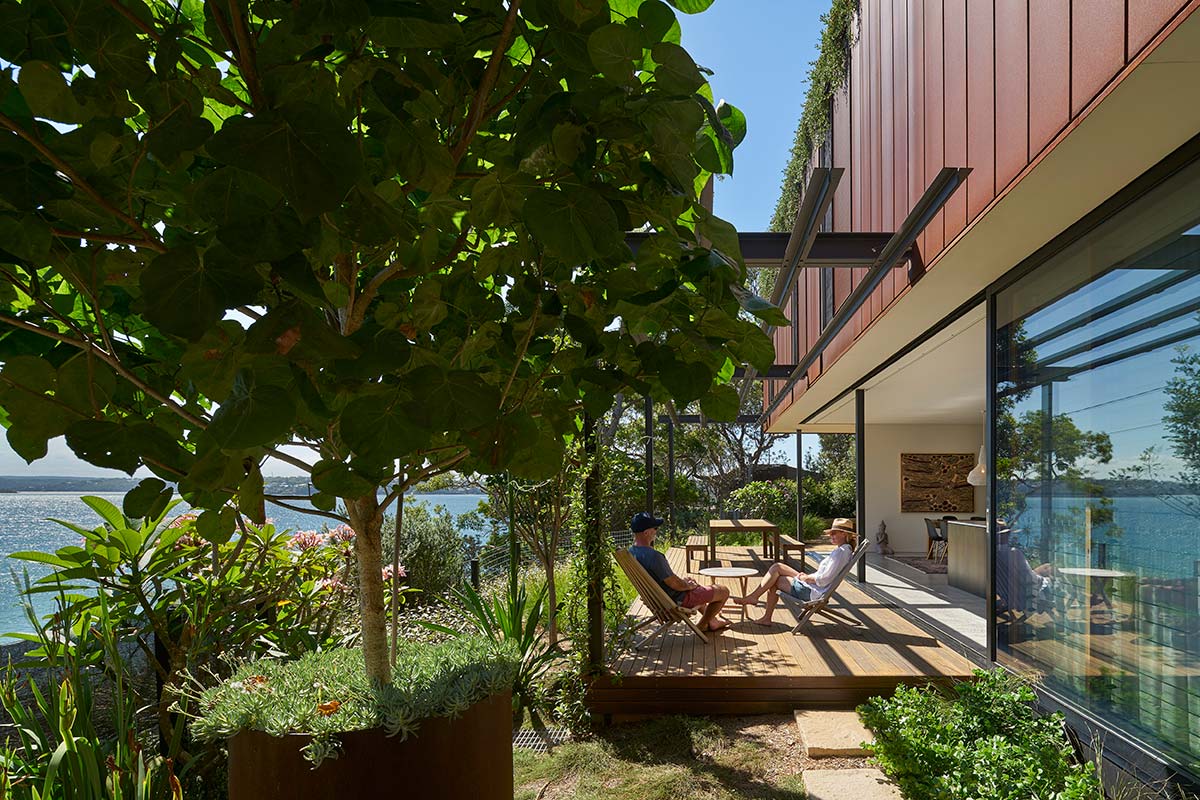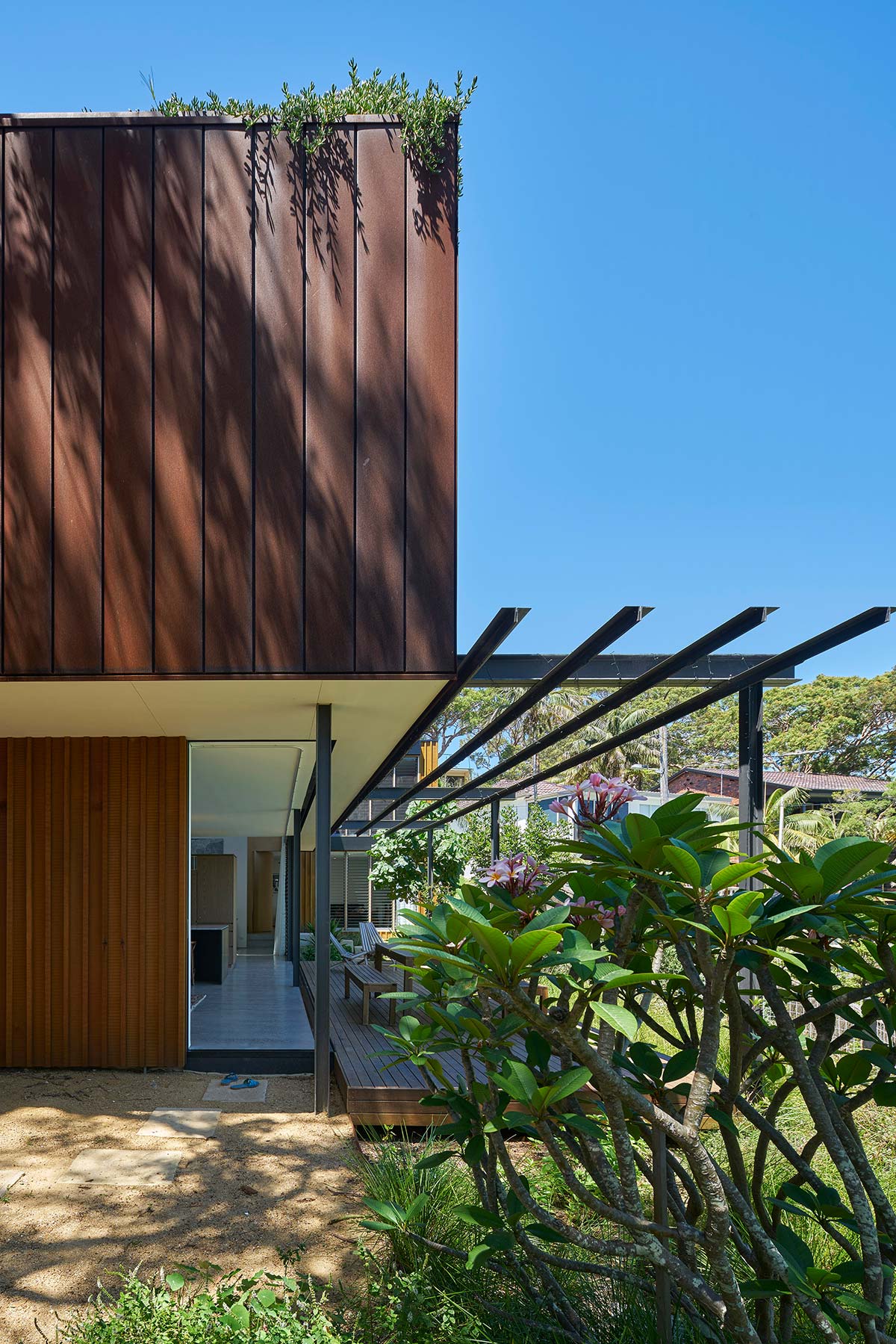 "This is a house of its context. A house of its environment. A house in its section. A house with a native roof garden as its primary elevation, and a sculptural skylight as its primary interface. A house with a playful interaction between inside and outside, public and private." – Grove Architects
House Project: Bundeena Beach House
Architect: Grove Architects
Location: Bundeena, Australia
Type: New Build
Photography: Michael Nicholson