The Brighton East House is a renovation of an existing Tudor Revival style residence. The house was designed by Ansari Architects and features new spaces that are functional for the family, as well as preserving some old-fashioned details from the original design. Most of the rooms were outdated and not functional for this family, so these changes were necessary to create better living conditions. Shall we take a closer look?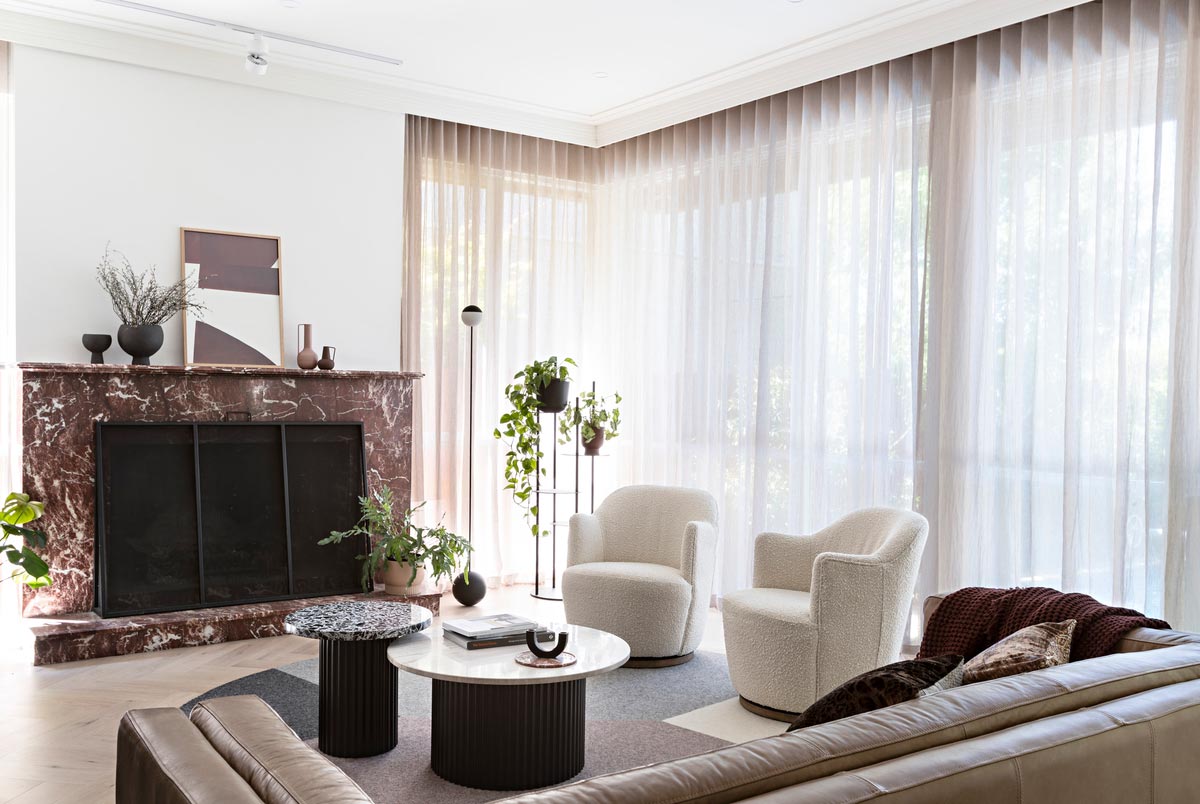 The distinctive Tudor Revival style home had both beautiful original brickwork and out-of-character features including a red marble fireplace. The owners liked the warmth of the fireplace but weren't fans of its design. Even so, this red marble set the tone for the renovation and provided inspiration for the colour scheme.
"The south-facing living room was dark, the 90s renovated kitchen featured an outdated bar, the laundry had little storage, while the bathrooms felt clumsy because of large vanity units without compartments." – Ansari Architects
The old family house is full of character but with every room being outdated, it's not hard to see why it needed renovation. The owners decided they wanted a contemporary look with a mostly grey colour palette, but the rest was open to interpretation.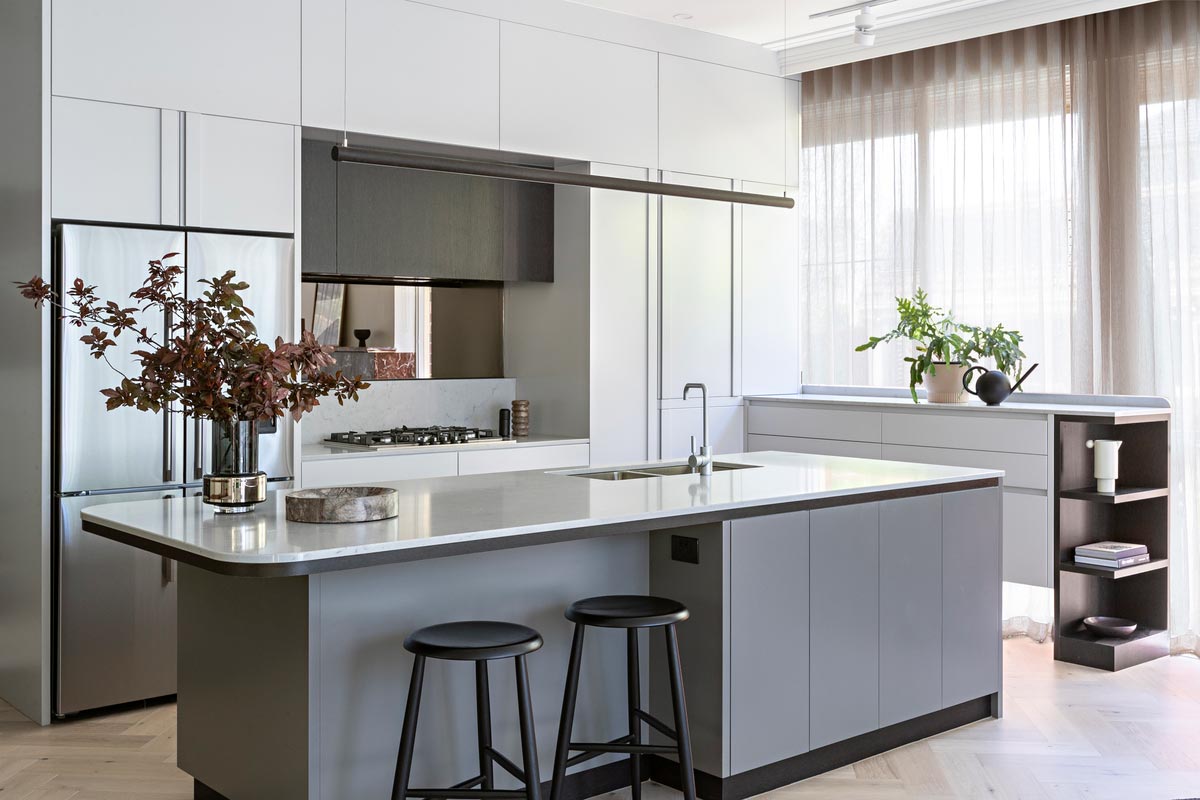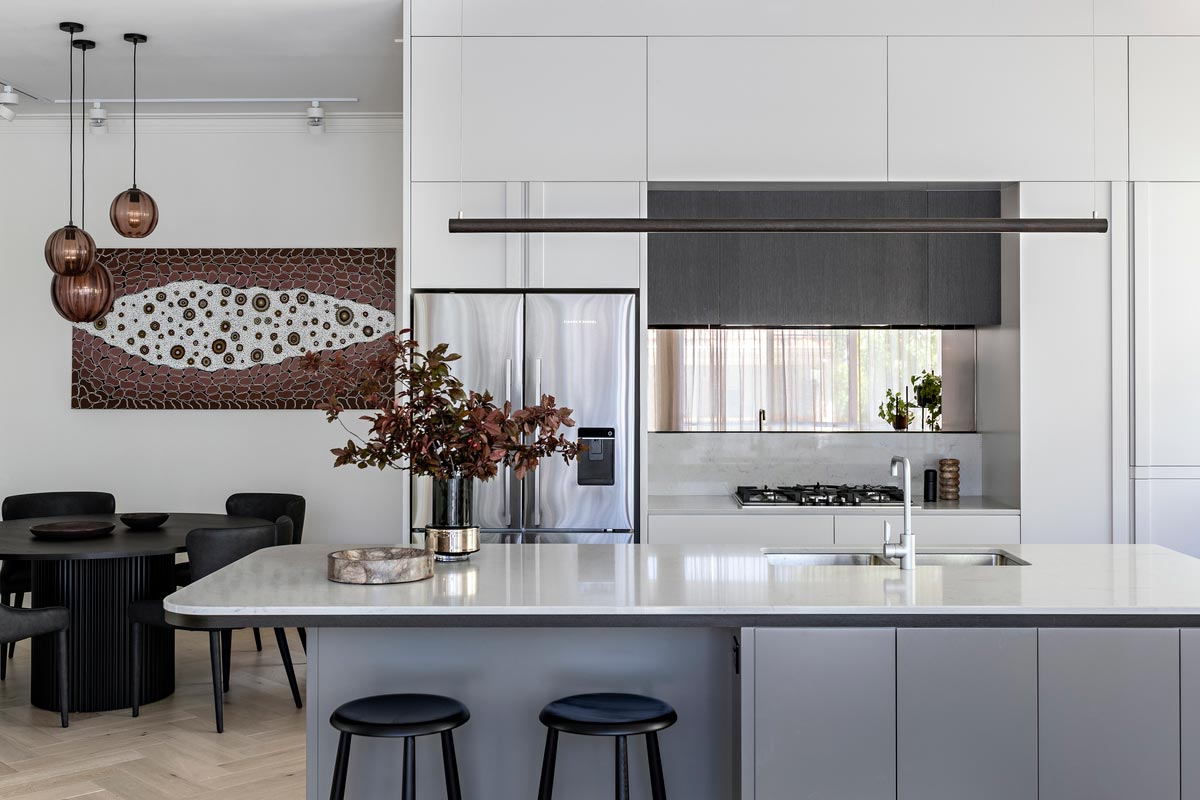 In the kitchen, the team used joinery and furniture to create distinct areas for formal dining, relaxing, and family time. Each room appears much larger, lighter, and therefore more comfortable to spend time in due to the choice of material and colour scheme.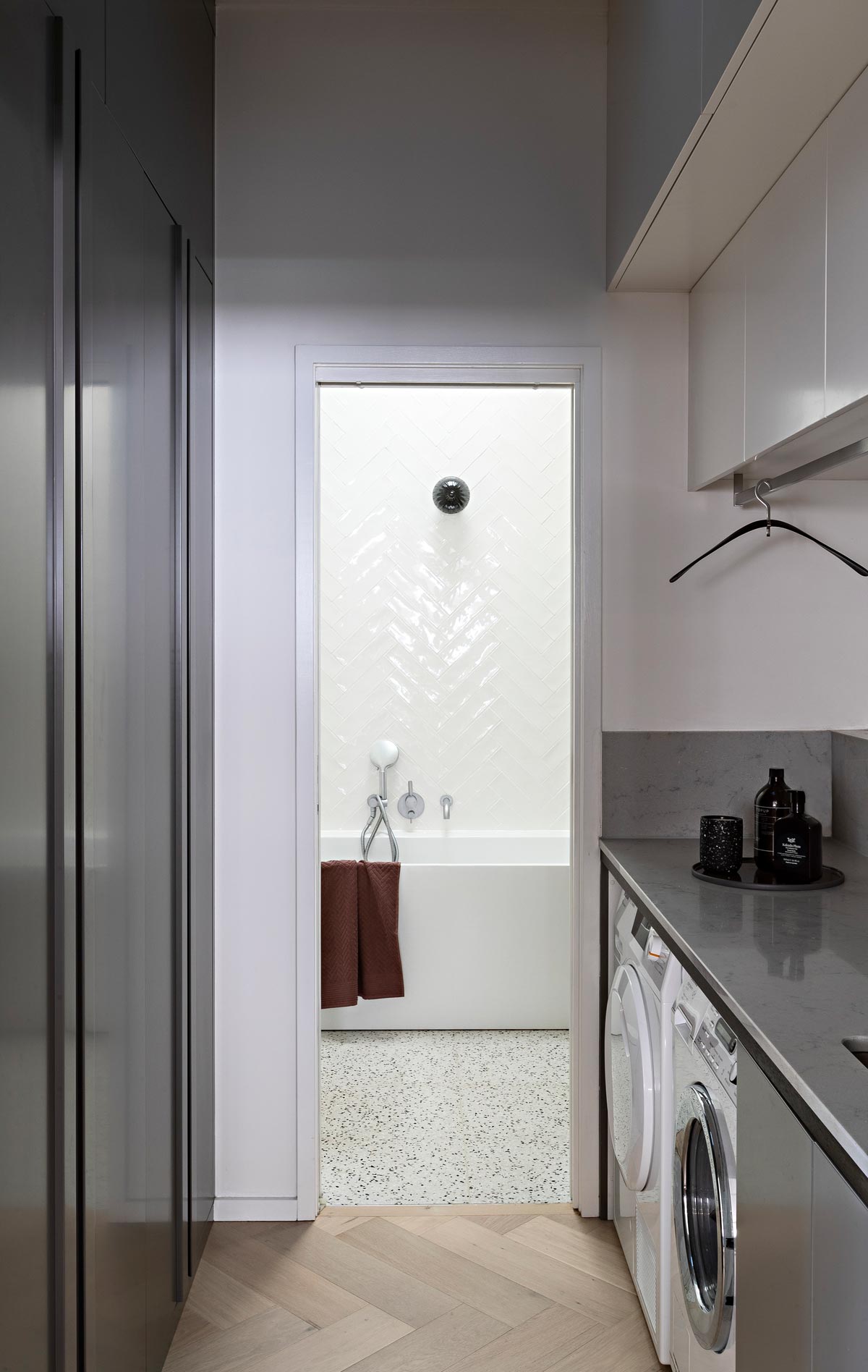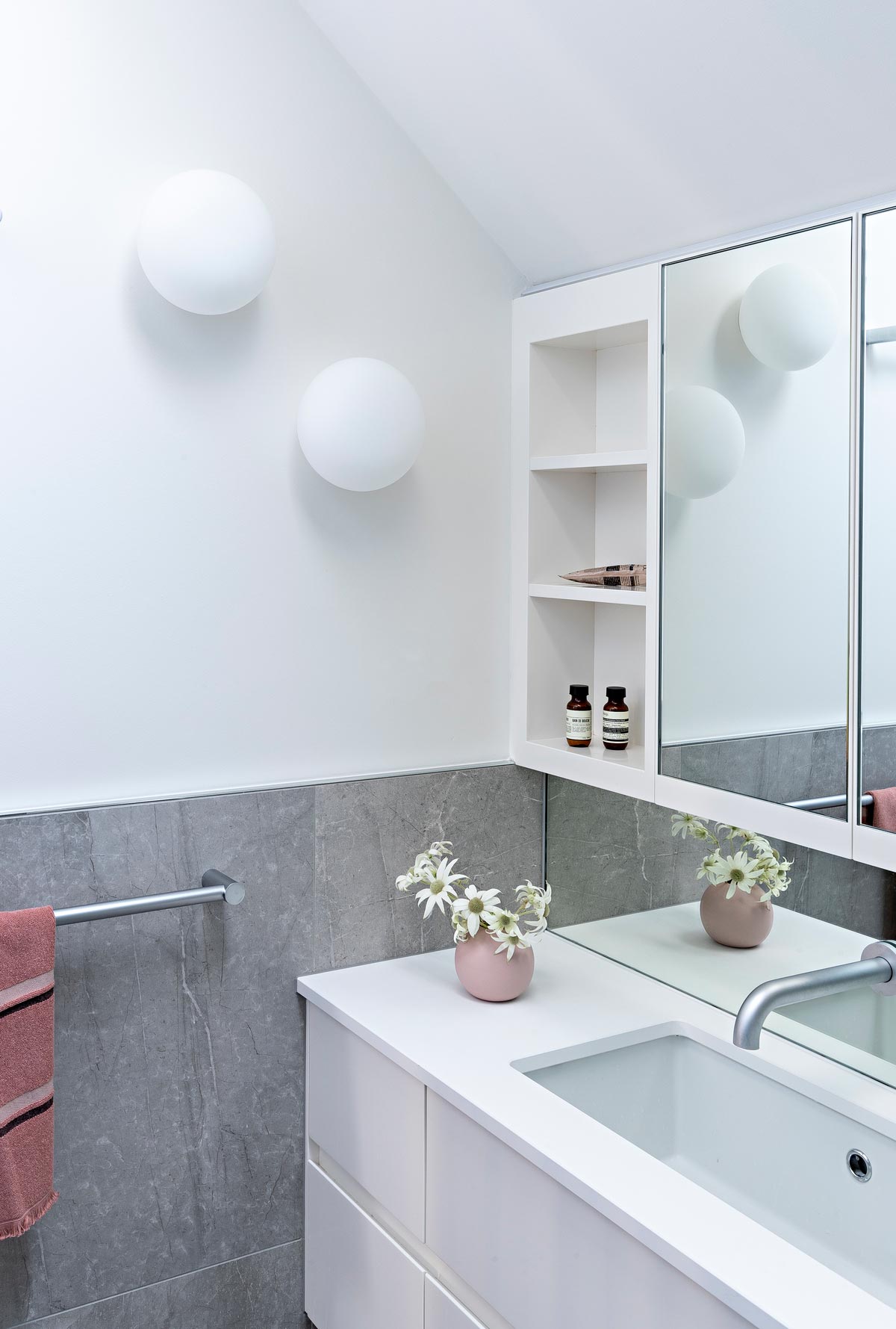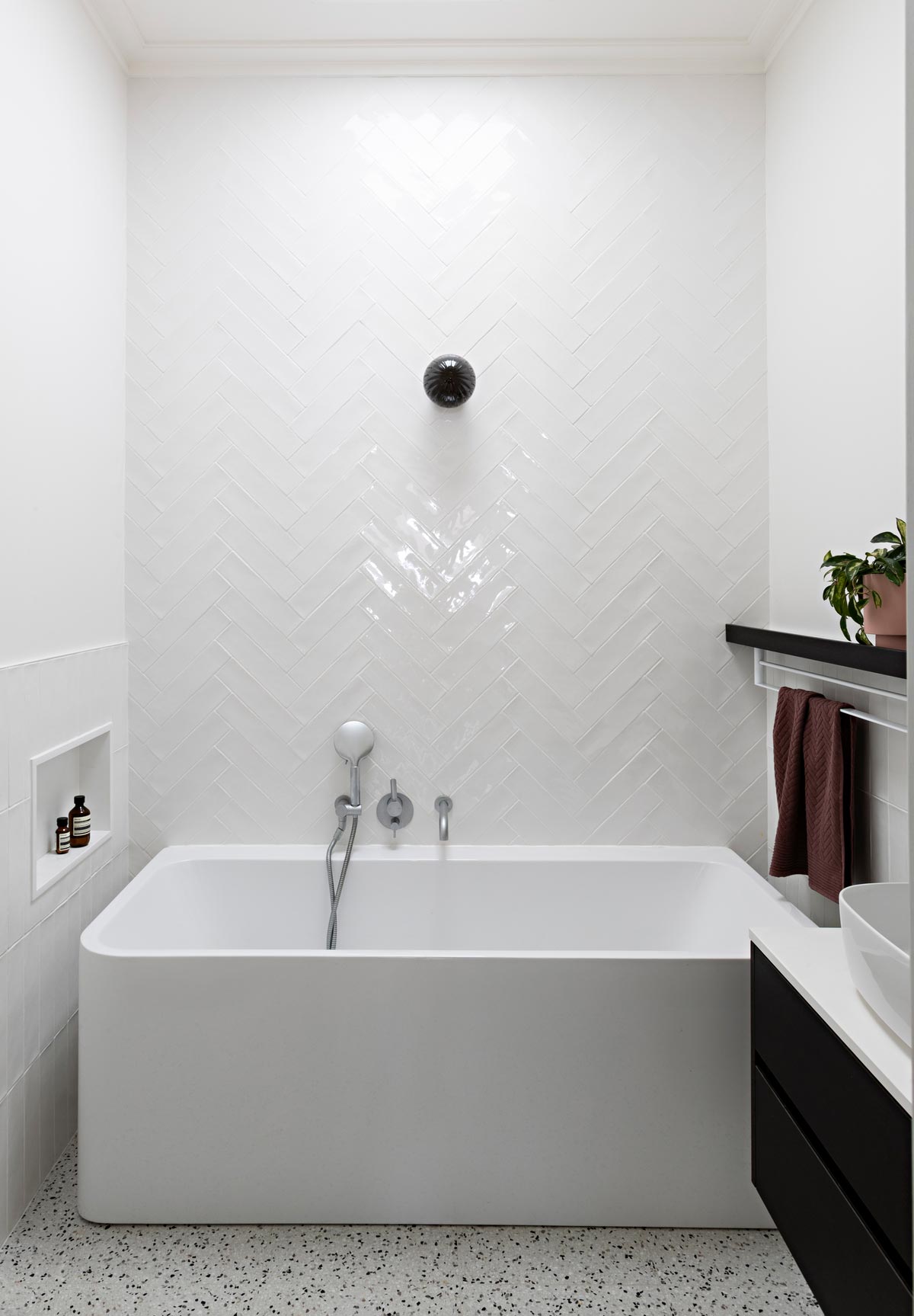 The Brighton East House is an example of how a traditional style home can be made relevant for modern living. It's easy to get swept up in the latest trends, but it's also important to keep what has already been done well. This renovation preserves many of the original features from its Tudor Revival design while updating it with some more contemporary spaces and finishes that are functional for this family's needs today.
Project: Brighton East House
Architect & Interior Designer: Ansari Architects
Styling: Bree Leech
Location: Melbourne, Australia
Type: Renovation
Photography: Michelle Williams