For all you free spirits out there Ivy Muse have launched their Boheme range. New plants stands and handcrafted vessels, all made in Melbourne.
Versatility is king in this range as seen in the Prism plant stand (below), suited to a wide range of pot shapes and sizes. Larger pots and drip trays can sit flat on the wide surface area whilst smaller pots can sit within the triangular support.  The white Prism plant stand is styled with a Paper Bag from Uashmama in gold. The black Prism plant stand has a white Pop & Scott pot nestled in proudly. The little guy on the floor is the Ivy Muse Boheme Pot in Clover.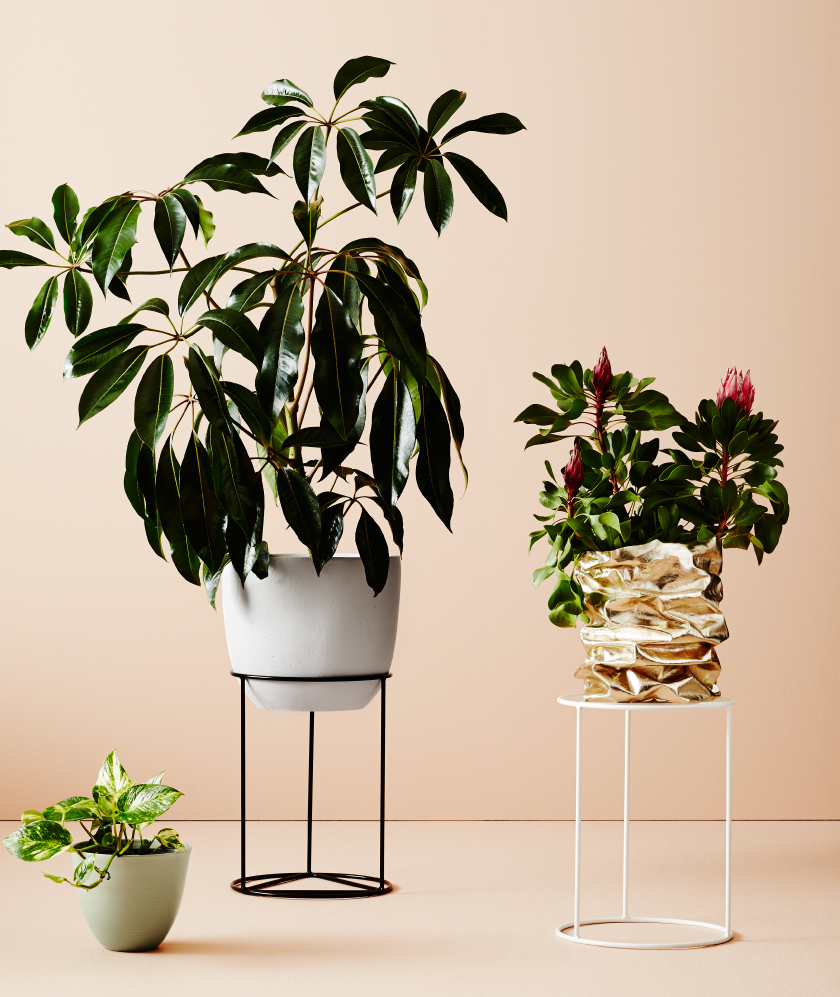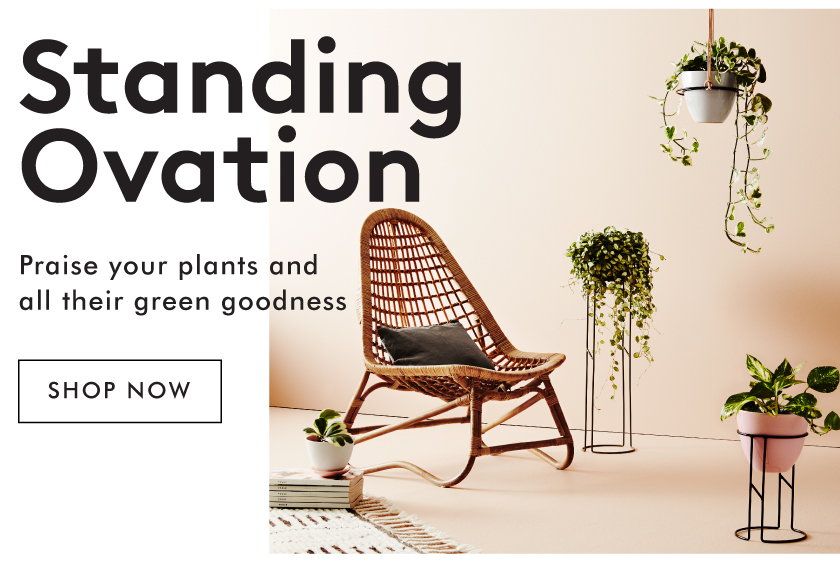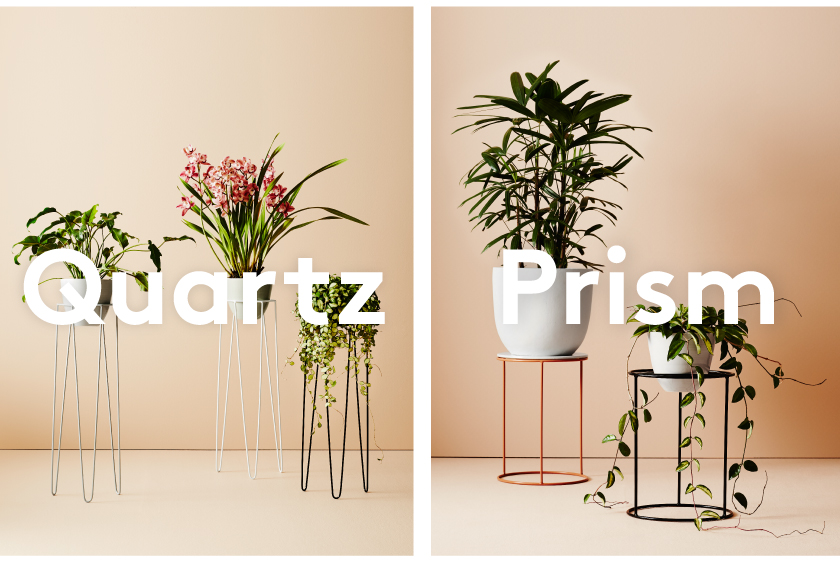 Ivy Muse describes the Quartz plant stands as the perfect mix of feminine and masculine design. The Prism plant stand turns into the perfect side table when paired with the Table Top, above, Blush Clay Prism Plant Stand with Marshmallow Table Top.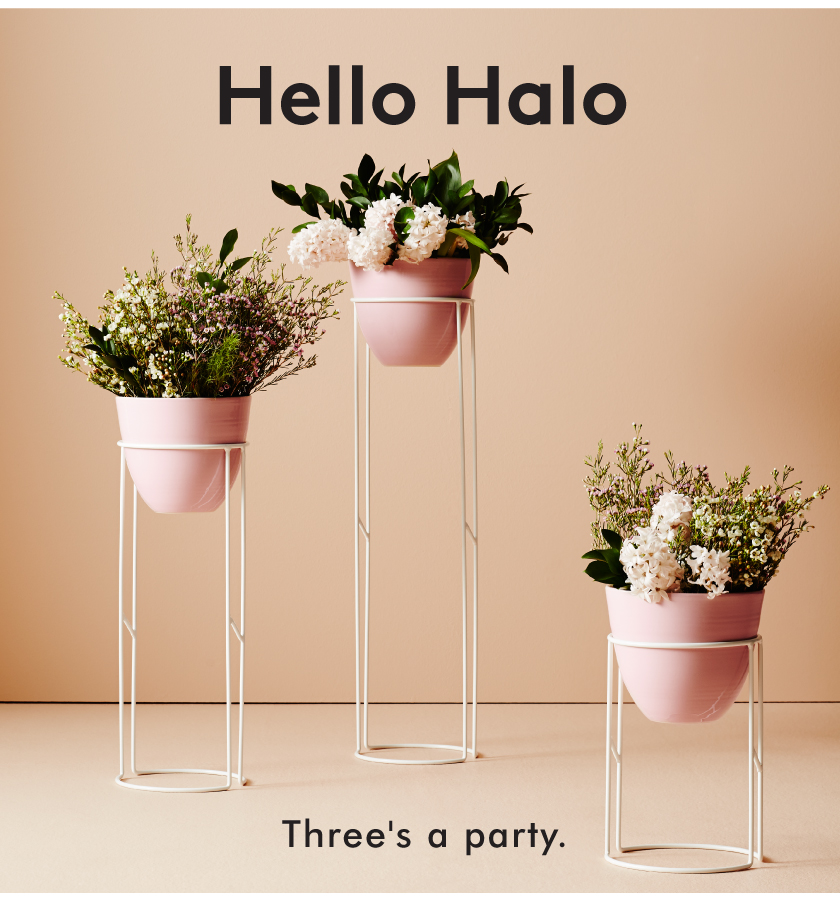 The Halo plants stand offers a set of three stands of varying heights, available to purchase as a set of 3 or individually. The smaller size is the perfect standout centrepiece ideal for plants and even flowers with the edition of the Boheme Pot.
Like what you see? We don't blame you. If you want more, be sure to check out our Ivy Muse Meet the Maker Profile where we take ten with co-founders Alana Langan and Jacqui Vidal.
Shop Ivy Muse Boheme now.