We take you behind the scenes on a closer look inside the recent makeover of my Art Deco apartment. You might remember this rad looking pad that we featured earlier this year and it was also one of the first homes to feature in our Let Us In Home Tour series. I have been lucky to call this place home for the last 10 years, but recently I've moved into new and bigger digs which sadly means that it's time to put this old dame on the market. And I do mean old guys, she was built in 1940. The building itself is Art Deco and was designed by architect Stuart Hall and is now protected by a Heritage overlay. Recently we finished giving the exterior of the building a facelift with a new paint job and brand new Palm Springs inspired garden. So now that the outside looks rad, it's time to give the inside a modern makeover!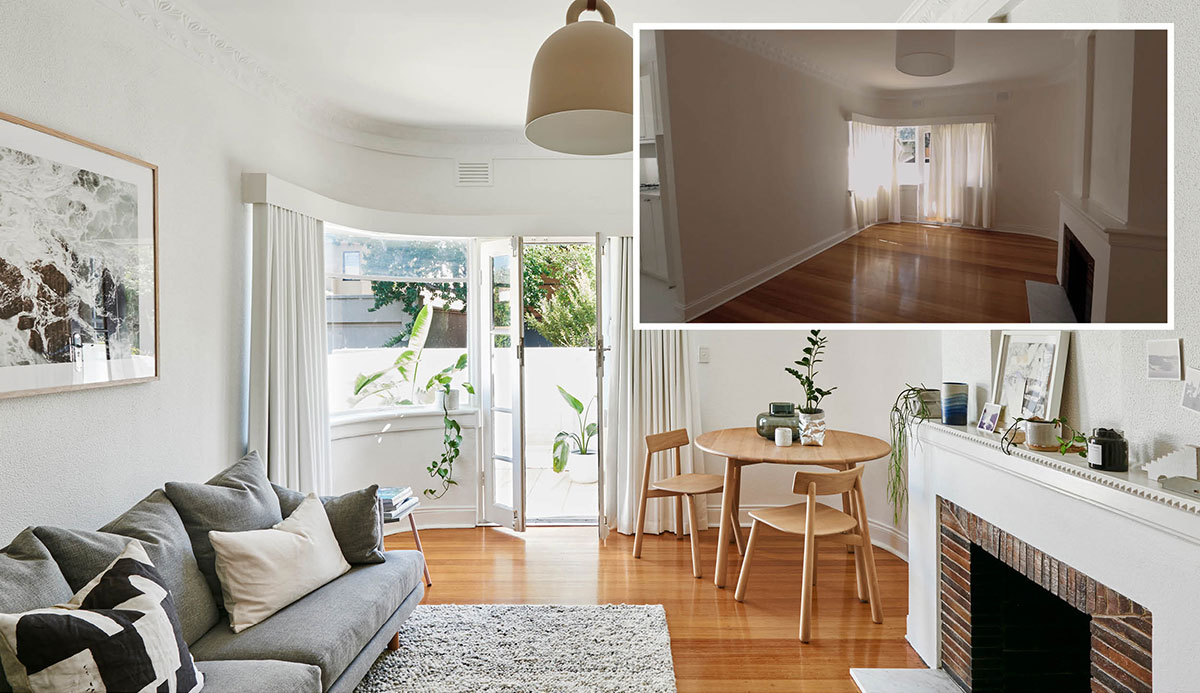 This old gal has great bones and luckily I don't have to change much structurally. Instead I'm going to be focusing on highlighting the apartment's best features and enhancing the overall feeling of scale in this small pad.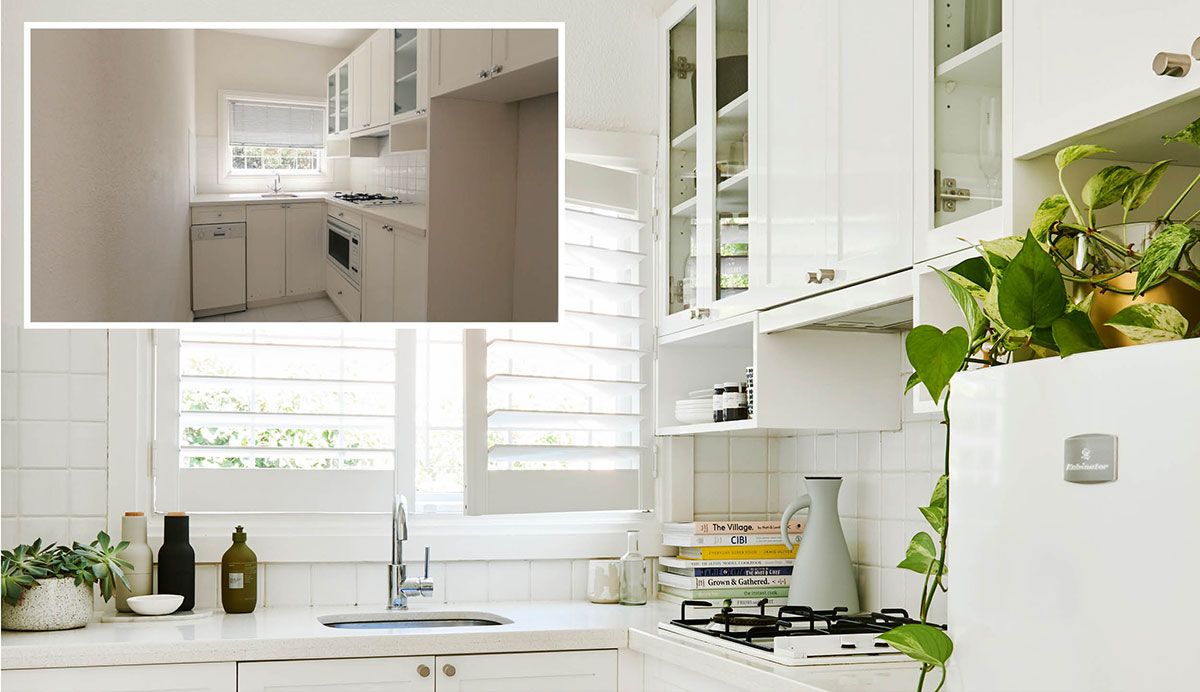 First, we're going to lighten up the entire apartment with paint, because there ain't nothing a fresh coat of paint can't fix. We'll be painting all the walls in every room including the kitchen cabinets which need some serious repair. The bathroom is a bit of a disaster I'll be honest. It's not very functional, it's very pokey and so we'll be stripping that out and replacing the cabinetry, adding more storage, plus a couple of cosmetic fixes to make everything look ten times better…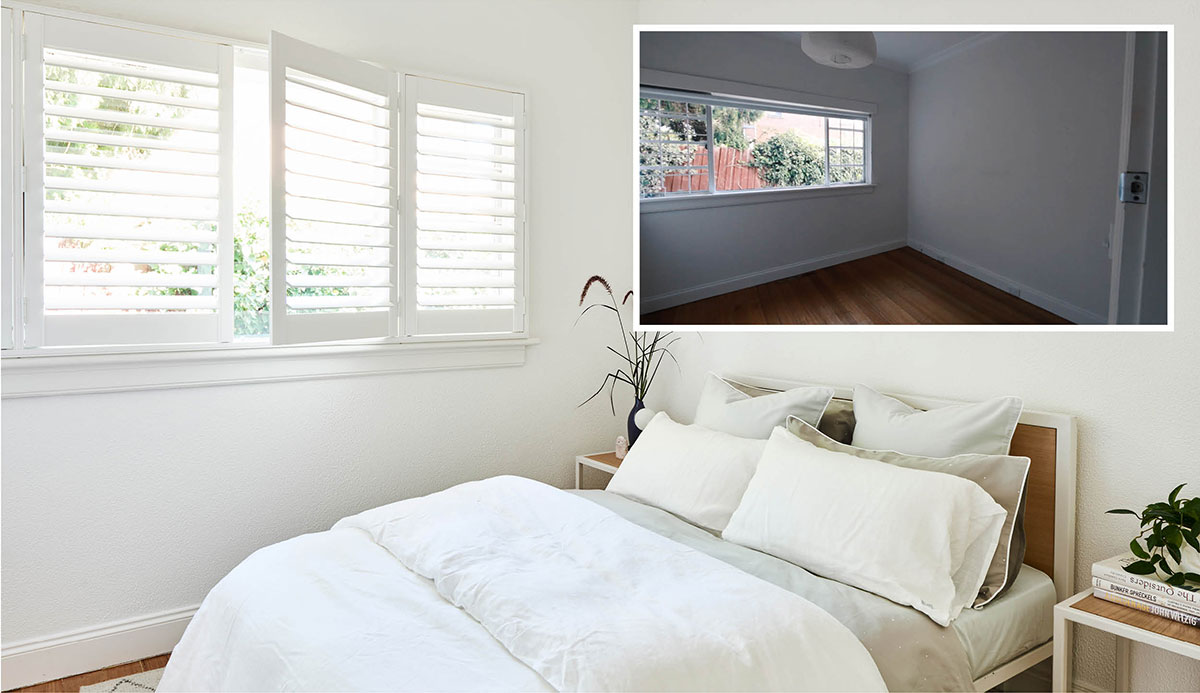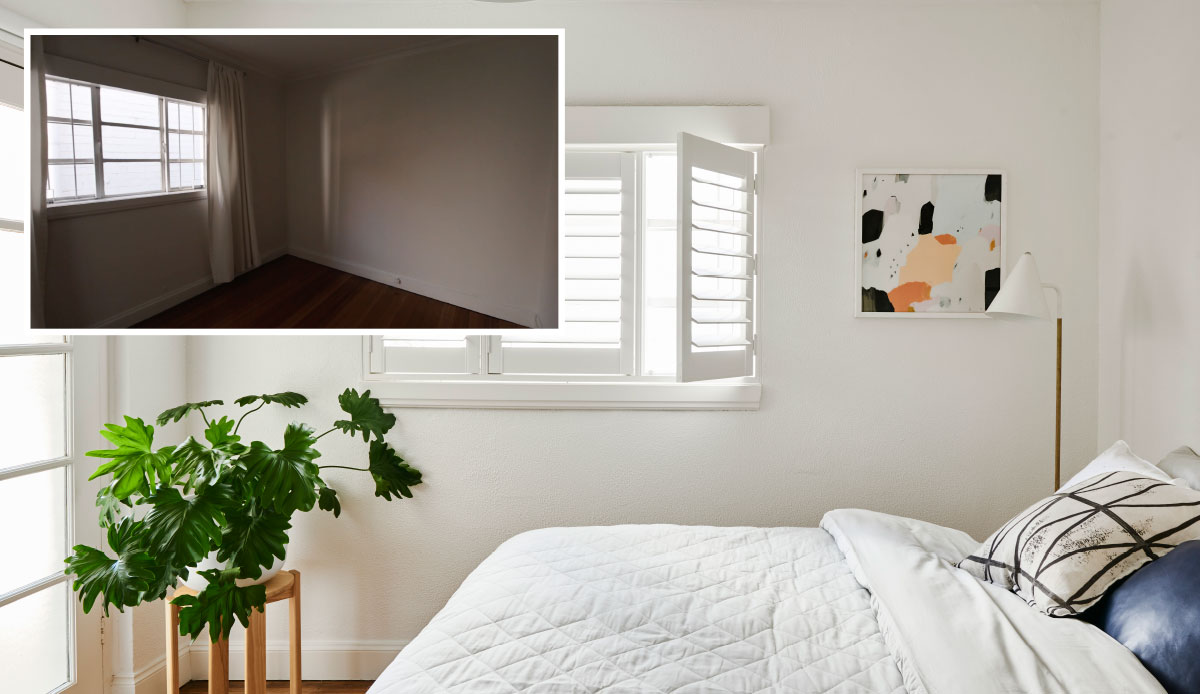 The windows are easily this apartment's best asset … it has got the sexiest curved window ever so I need to make sure I highlight. Currently the window furnishings are either broken, tired or ugly. So they need just need to disappear and be replaced with something far superior. Then I just need to find the perfect furniture and decor to style up the space. I'm wanting to create a modern coastal vibe inside which will really suit the Palm Spring style outside. Hopefully when I'm finished, this empty and tired old pad will magically transform (after lots of hard work!) into a super chill, yet sophisticated paradise!
Key products used:
Polylux Shutters – DIY Blinds
Greyology 1 paint from Haymes Paint
Artwork from Sarah Kelk, Rowena Martinich and Diana Ellinger
Ceramic Pieces – Anchor Ceramics
Turntable and Speakers – Yamaha
Ethnicraft Wave Small Buffet – GlobeWest
Elle Mirror – GlobeWest
Vittoria Iris 3 Seater Sofa – GlobeWest
Aura Boucle Rugs – GlobeWest
Marina Sleigh Occasional Chair – GlobeWest
Aperto Ali Round Side Table – GlobeWest