If moving into a luxuriously furnished, multi million dollar home (mortgage free) sounds like a solid way to kick off the year then have we got a treat for you! We were lucky enough to get an exclusive first look inside the grand prize of the Royal Melbourne Hospital Home Lottery and we're happy to report that this resort style Hampton home valued at $4.6 million might just be our favourite home yet. Join us for the full walkthrough tour and if you think this home will look good on you, be sure to buy your ticket here to be in the running to win.
Positioned in the tree lined streets of Melbourne's bayside suburb of Hampton this home features white bagged brick and Blackbutt timber cladding presenting a Palm Springs inspired facade. Mazzei and Webster Architecture collaborated again on this design together with Nathan Burkett Landscape Architecture to deliver a cohesive and considered family home. Lofty ceilings with an open floor plan together with practical utility zones exist to deliver a functional home with a resort aesthetic. Earthy and natural materials are brought to life with beautiful interior styling from Simone Haag, creating an inviting, warm and elevated interior.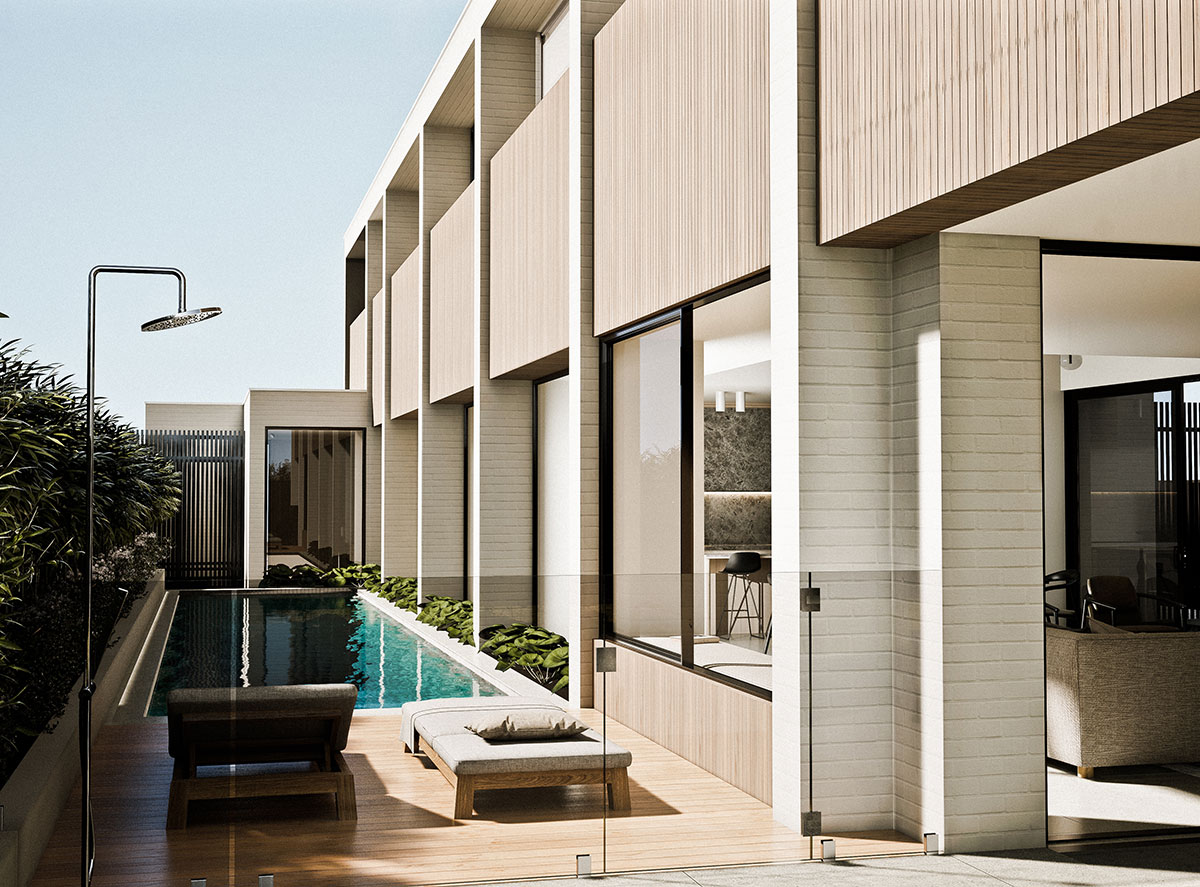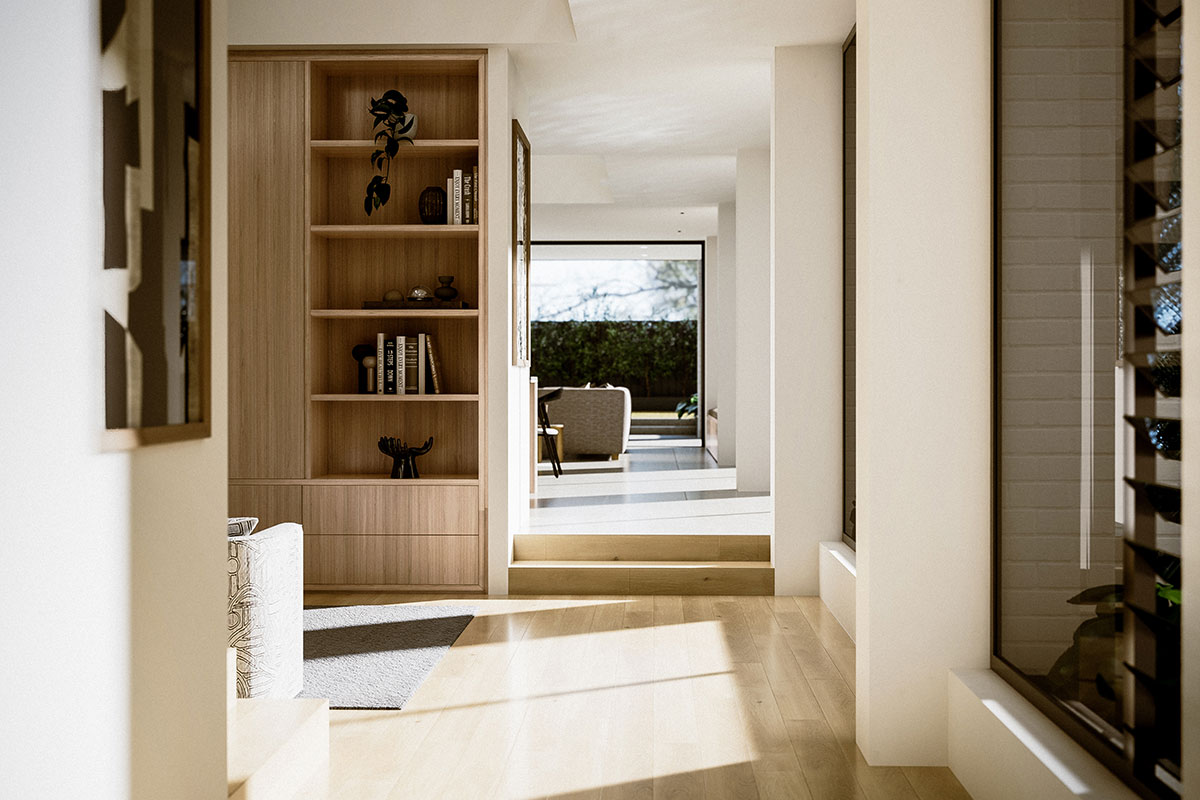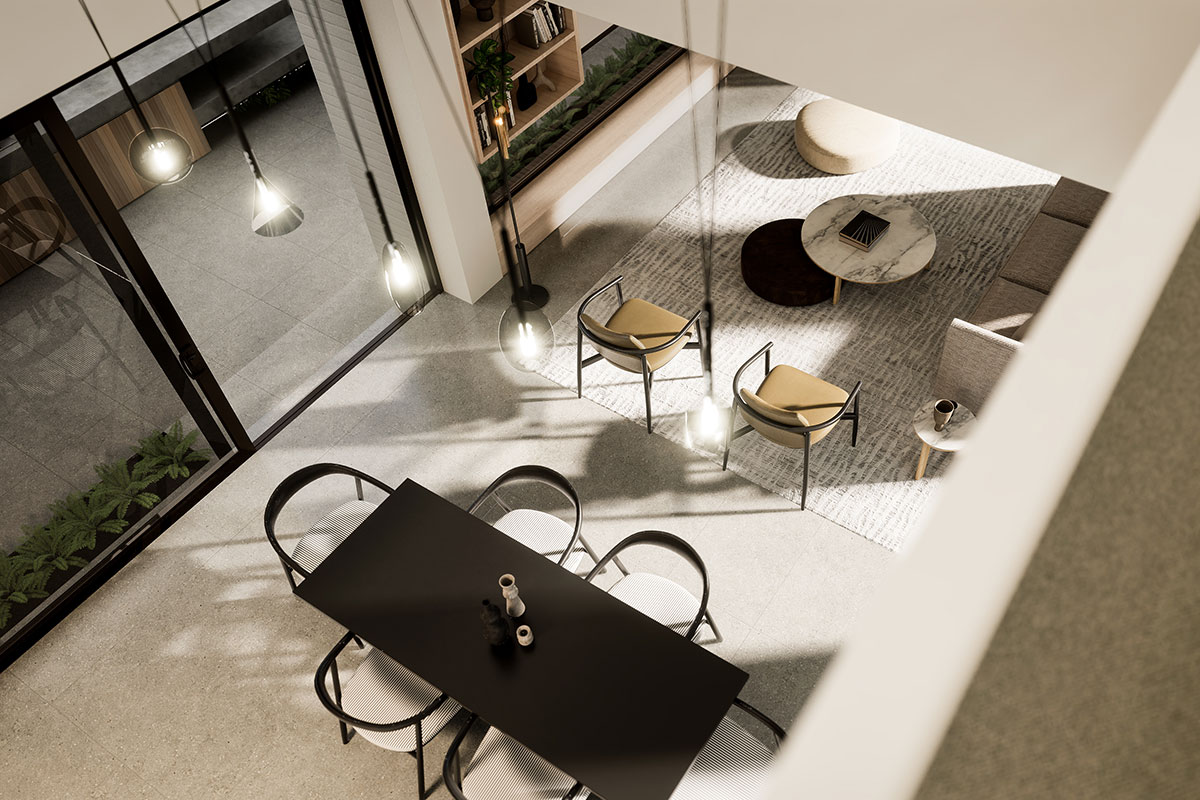 Upon entry, your eyes will immediately take you to the 14 metre long Laguna Pool that can be viewed from the open plan kitchen and living area and the separate formal sitting room. This dramatic entrance sets the tone with a relaxed and lush garden visible from multiple aspects in the home. A generous barbeque with polished concrete seating and an open pergola sits opposite the lap pool and covered outdoor dining area to maximise the outdoor all year round. Soaring double height ceilings and full height windows bring an abundance of natural light, continuing to take advantage of the landscape surrounds.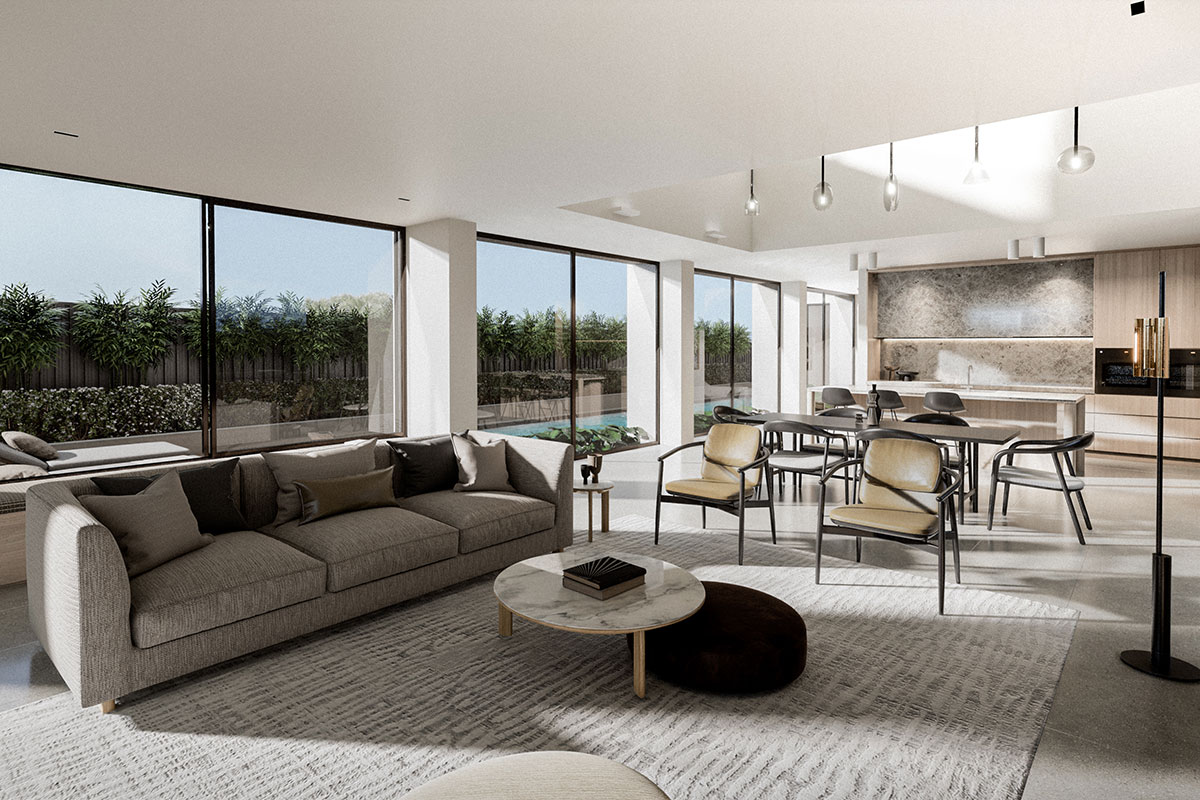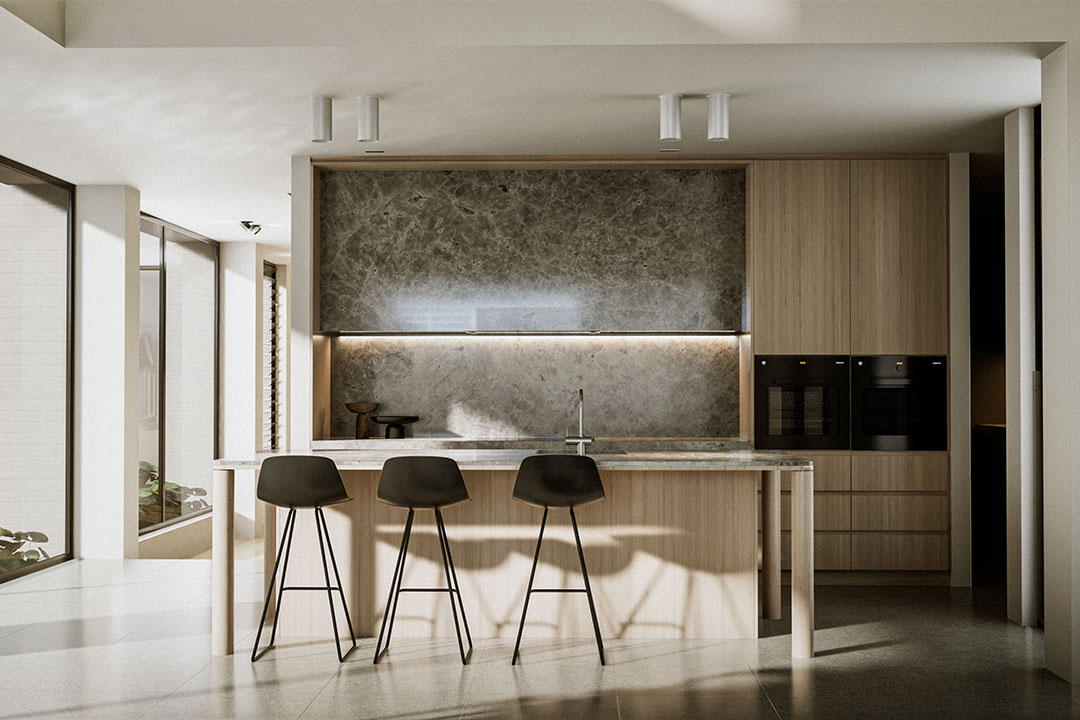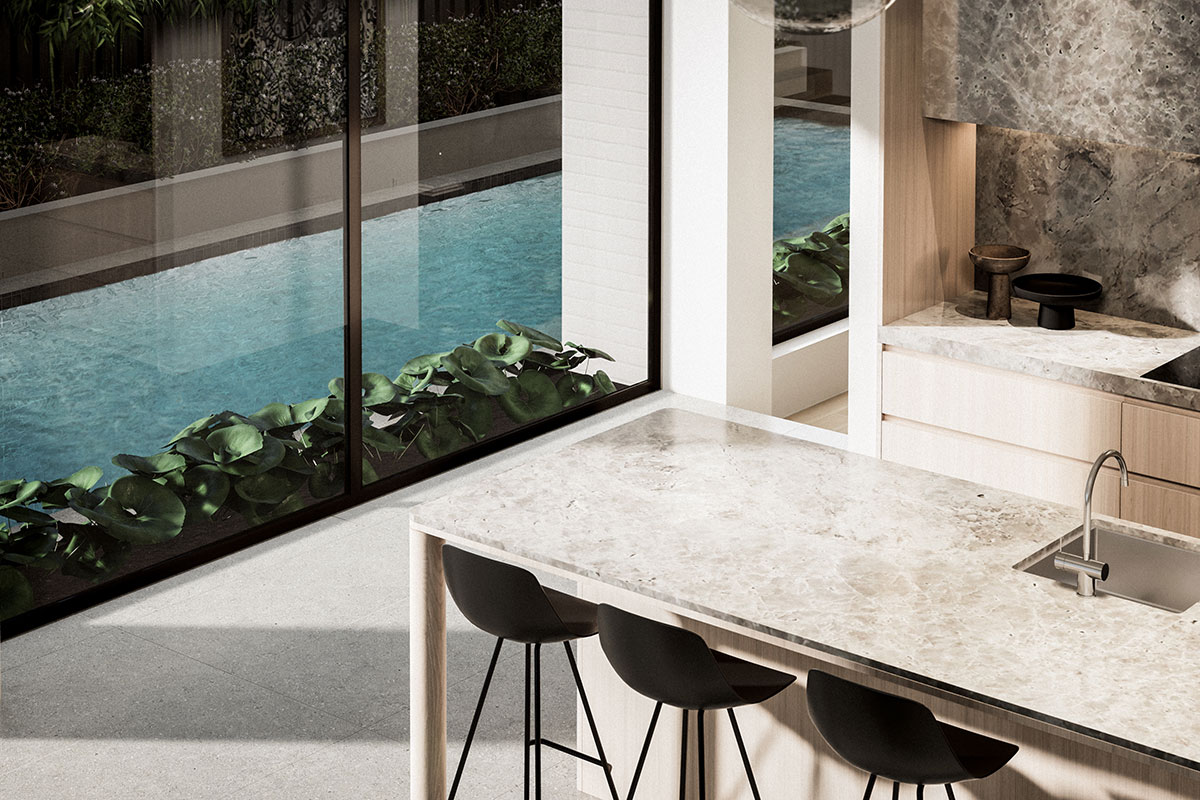 The kitchen is a stand out with natural Silver Stone marble on the island bench together wth crafted timber veneer cabinetry. Its design celebrates seamless integration with inset sink, flush induction cooktop, hidden rangehood and concealed air conditioning units. Additional kitchen and storage in the butler's pantry sits to the kitchen and features integrated fridge/freezer to complement the Swiss made V-Zug appliances.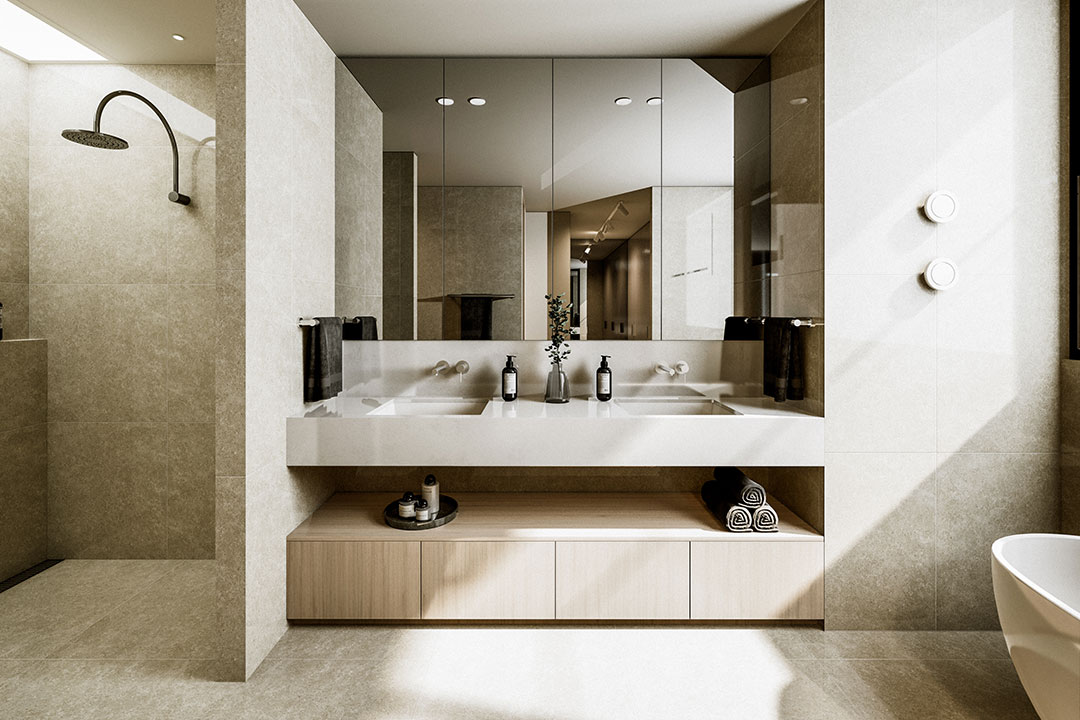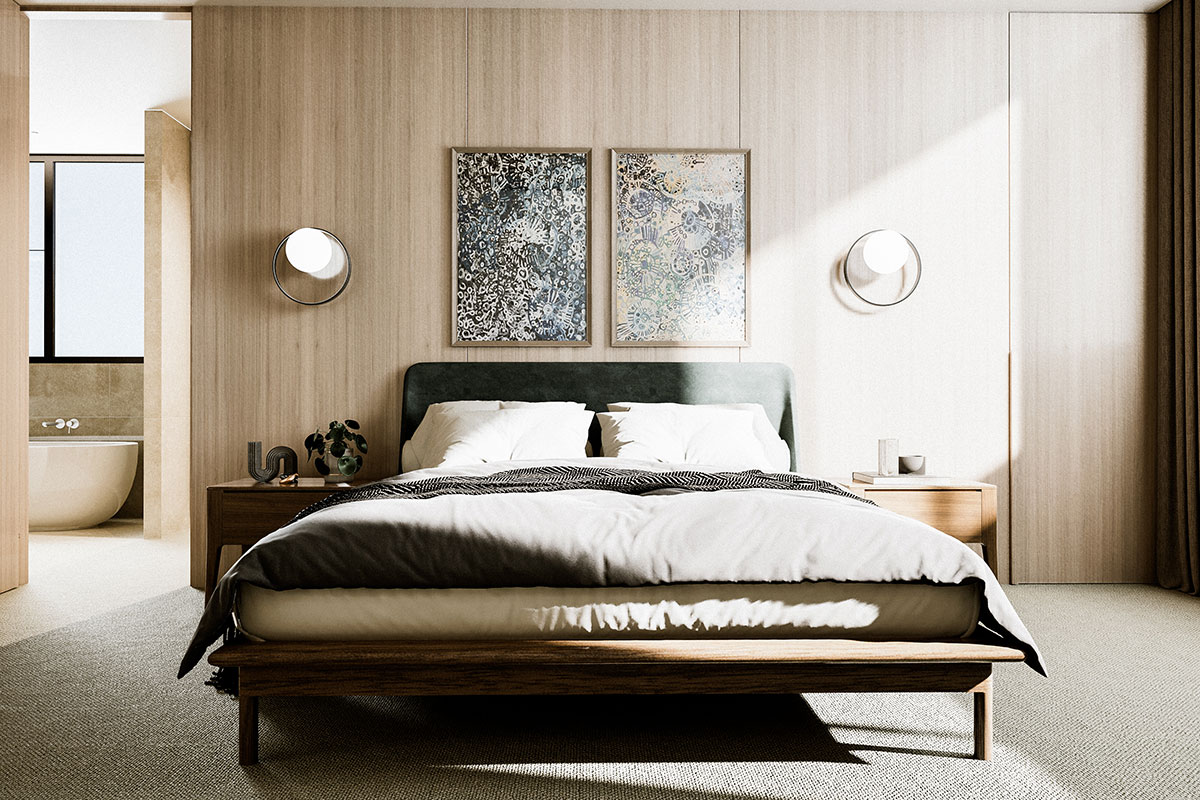 The lower level is dedicated to living spaces with the exception of a private guest suite facing the front garden complete with its own generous ensuite. Upstairs is home to three bedrooms including a lavish master bedroom. As you push open the timber wall panelling, you reveal a large walk-in robe and ensuite as well as a hidden sound proof study overlooking the back garden.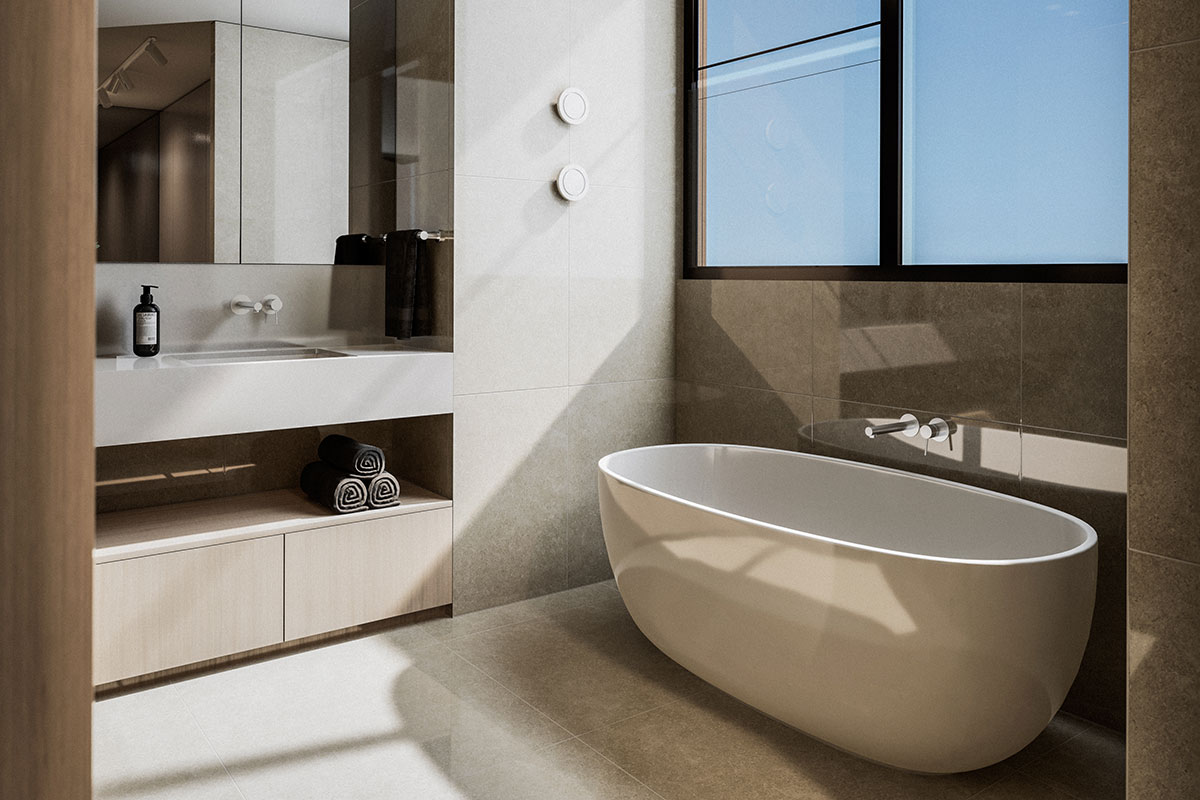 This home is the grand prize in the Royal Melbourne Hospital Home Lottery and one lucky winner will live here mortgage-free and with $200,000 in gold! Tickets in the Home Lottery help fund patient care, equipment, and vital research for the Royal Melbourne Hospital. The earlier you buy a ticket, the more chances you have to win. Tickets purchased by midnight 4 March are included in FIVE Bonus Draws to win $50,000 in gold! Plus tickets stay in all remaining draws including the Porsche Early Bird Prize and 18,650 other luxury prizes worth $7.6 million.
Visit www.rmhHomeLottery.com.au to get your ticket to win!
Developed by Mazzei
Designed by Webster Architecture
Landscaping by Nathan Burkett Landscape Architecture
Interior Styling by Simone Haag
Renders supplied by RMH Home Lottery
Location: Hampton, Melbourne / Naarm