We live in a time where people are more conscious about the environment and sustainability. Modern home design is no exception to this trend, and homeowners and architects are now designing homes that take into account these values.
A new home for a young family in Newcastle, New South Wales, Whitebridge Garden House by Anthrosite was designed for the garden room to be the focal point of the house. This home features a strong connection between every room and the outdoors, which enables outdoor living spaces to be enjoyed during all seasons.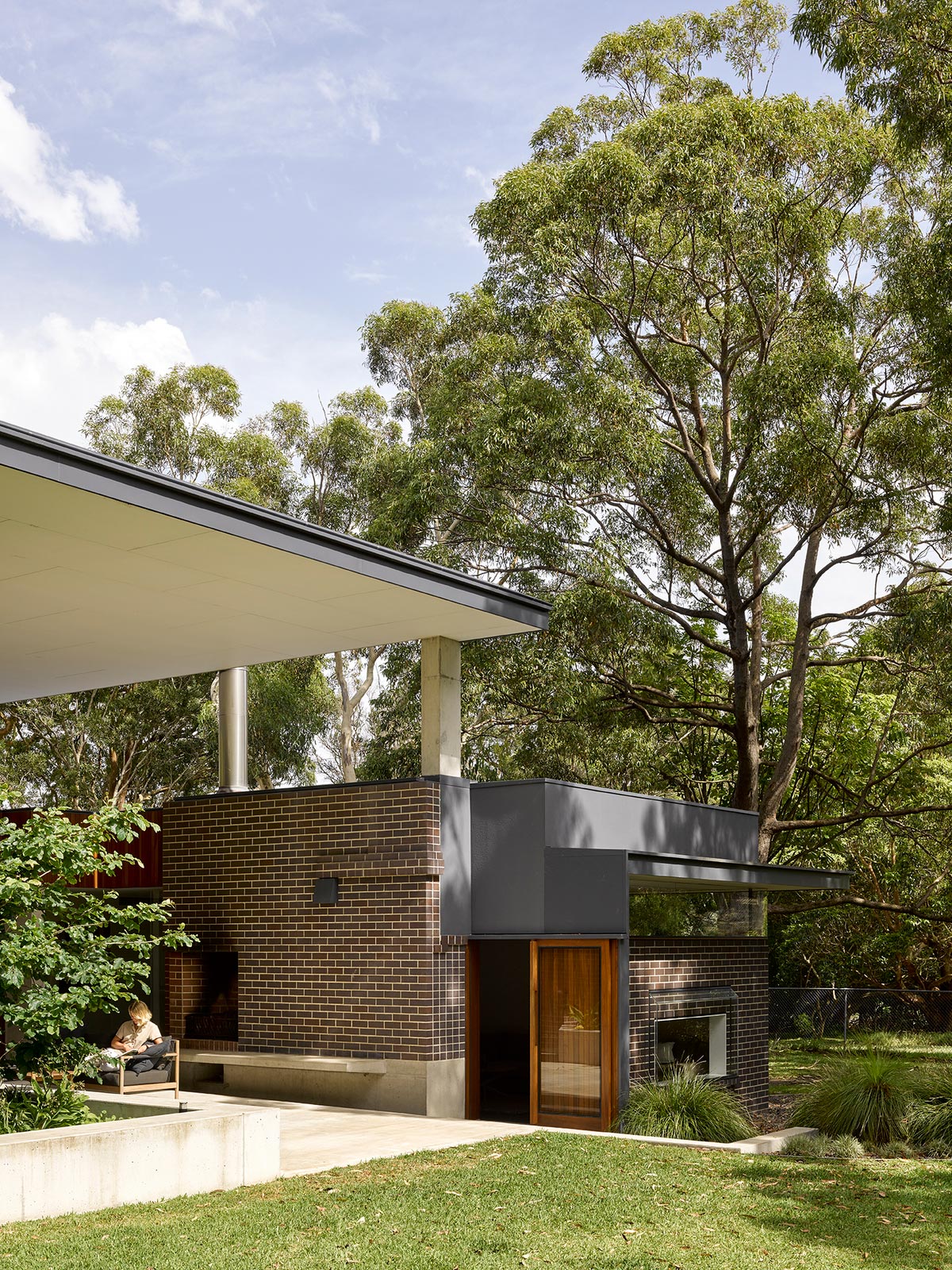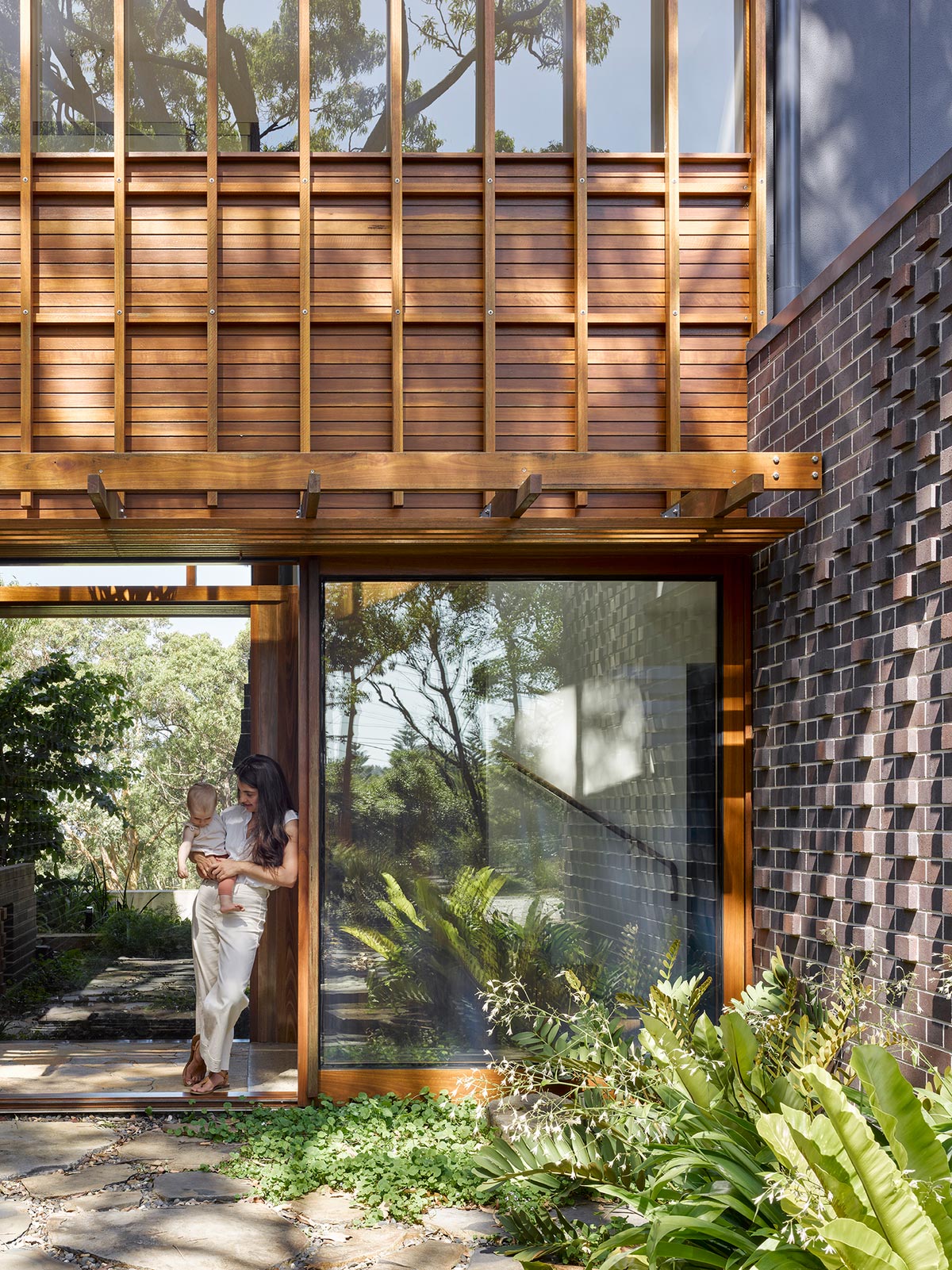 The client had lived on the site for some time and grew up only a short distance away. The brief was to have a home protected from western conditions and open to eastern light and vegetation with a play area for the kids opposite the kitchen. The garden room provided a protected territory through which the kitchen and communal rooms could interact with the native bushland and see ocean views beyond.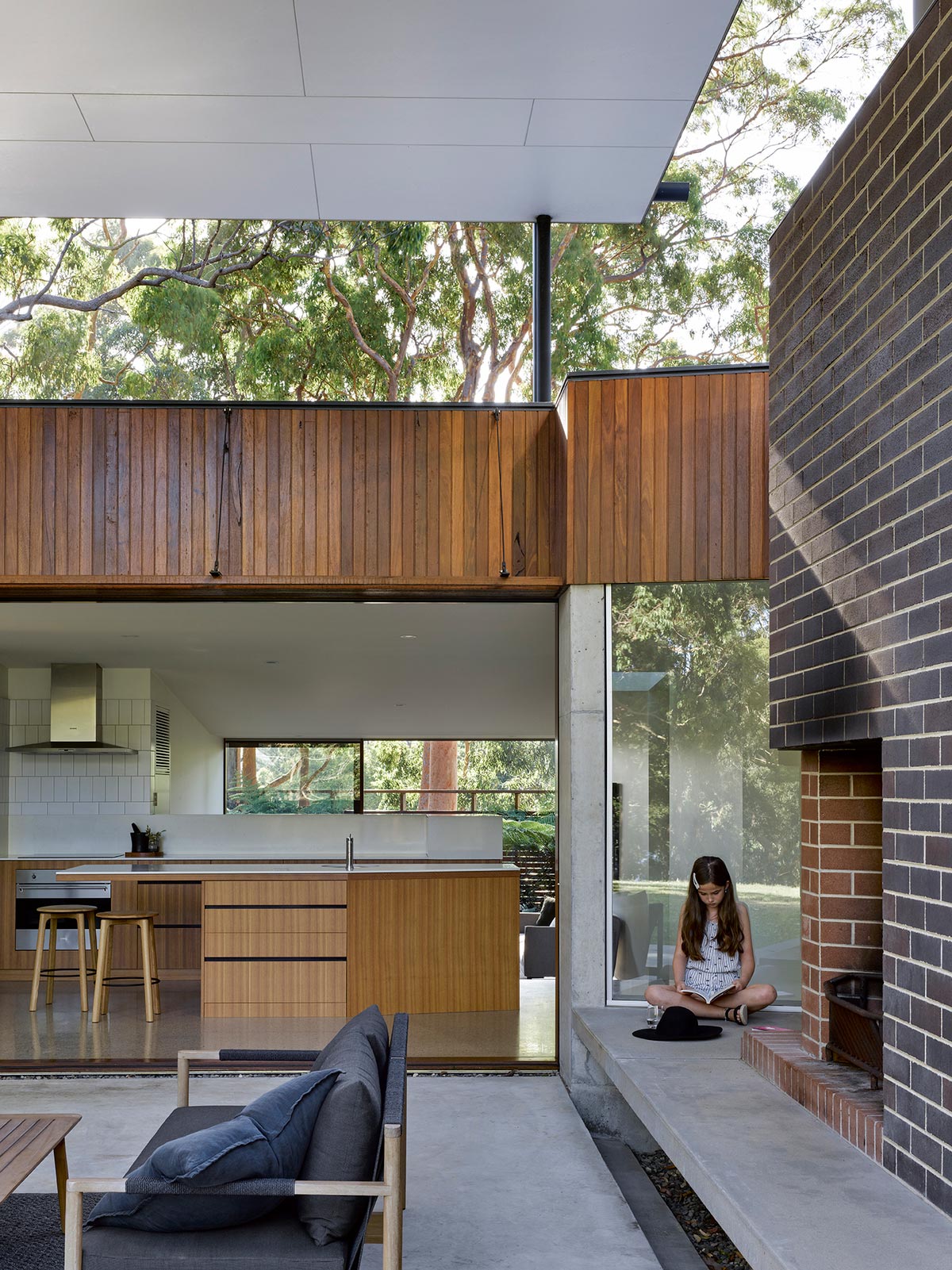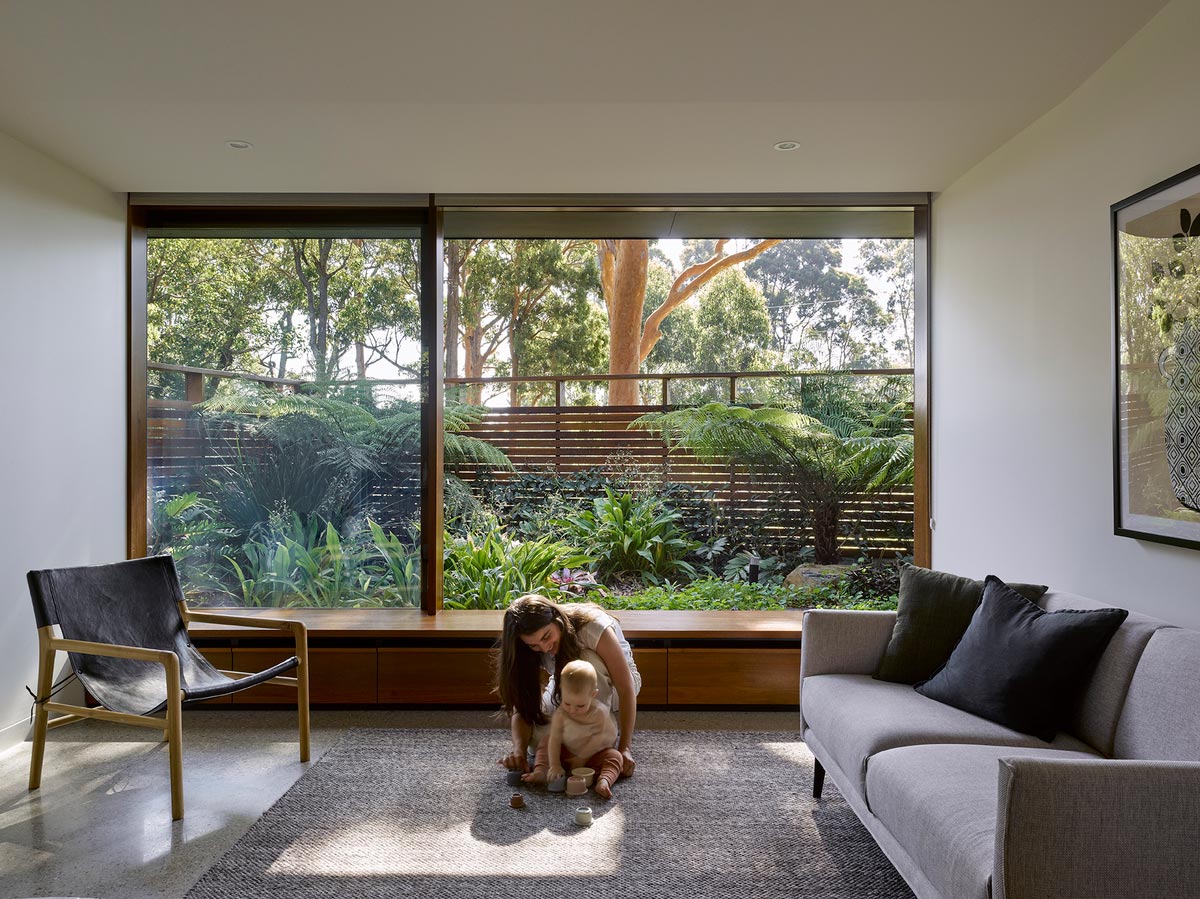 In addition to creating sleek and cosy interiors, the team also wanted to maximize the building footprint to allow for better ventilation and natural lighting in all spaces. The large glazings allow natural light to flood the house and reflect the energy of the surrounding area, enabling the living spaces to match the pace of the landscape.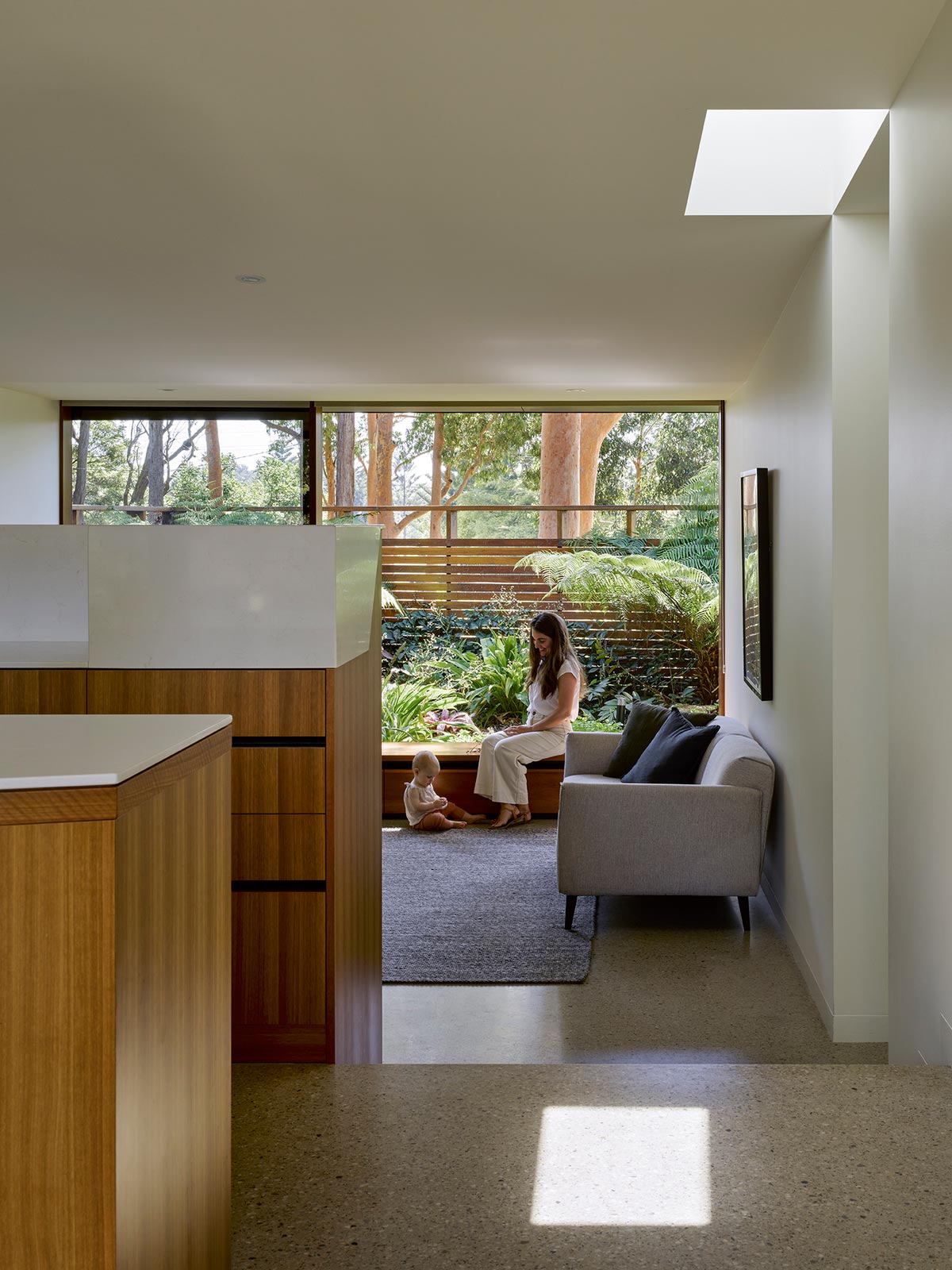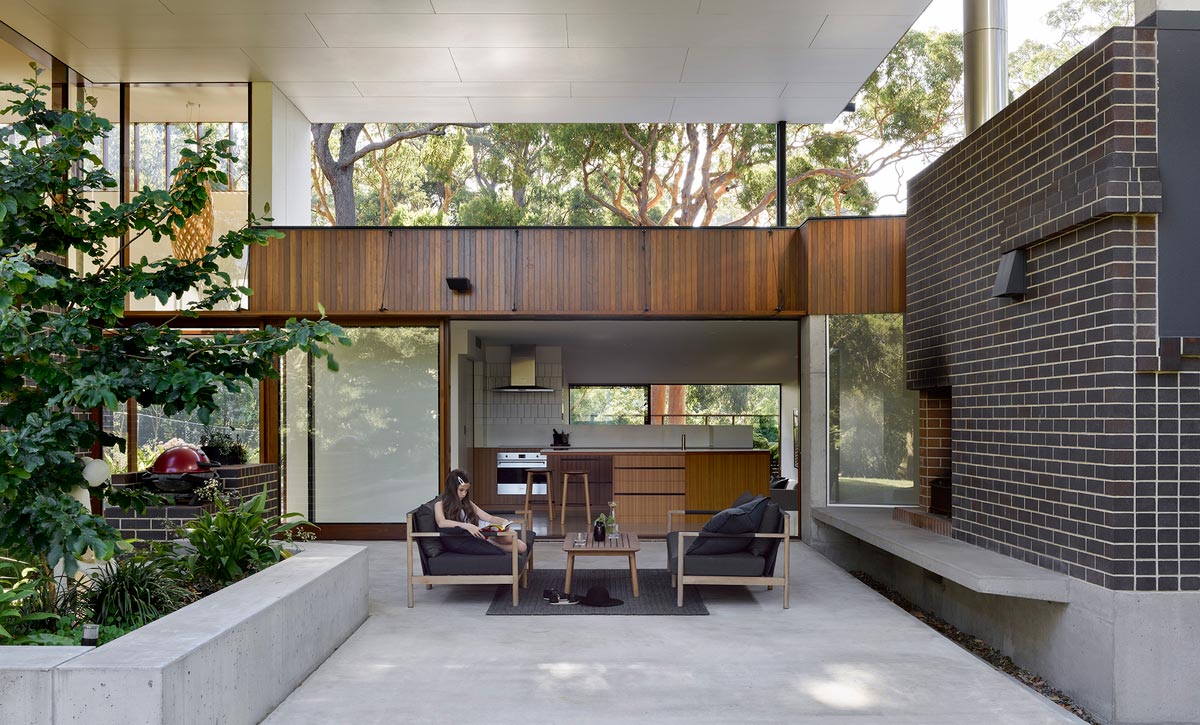 Sleeping areas for adults were to be divided from those for children, and an obvious sense of entry/arrival was required for visitor navigation. The home had a durable exterior and a family-friendly interior. They utilised polished concrete for easy cleaning – a win for parents who spend time cleaning up after kids!
The light material palette makes the spaces feel warm and comfortable as you walk through them, complemented by touches of timber throughout. A sense of space is created by the abundance of natural light, which also provides comfort to those within while maintaining a strong visual connection with the outdoors.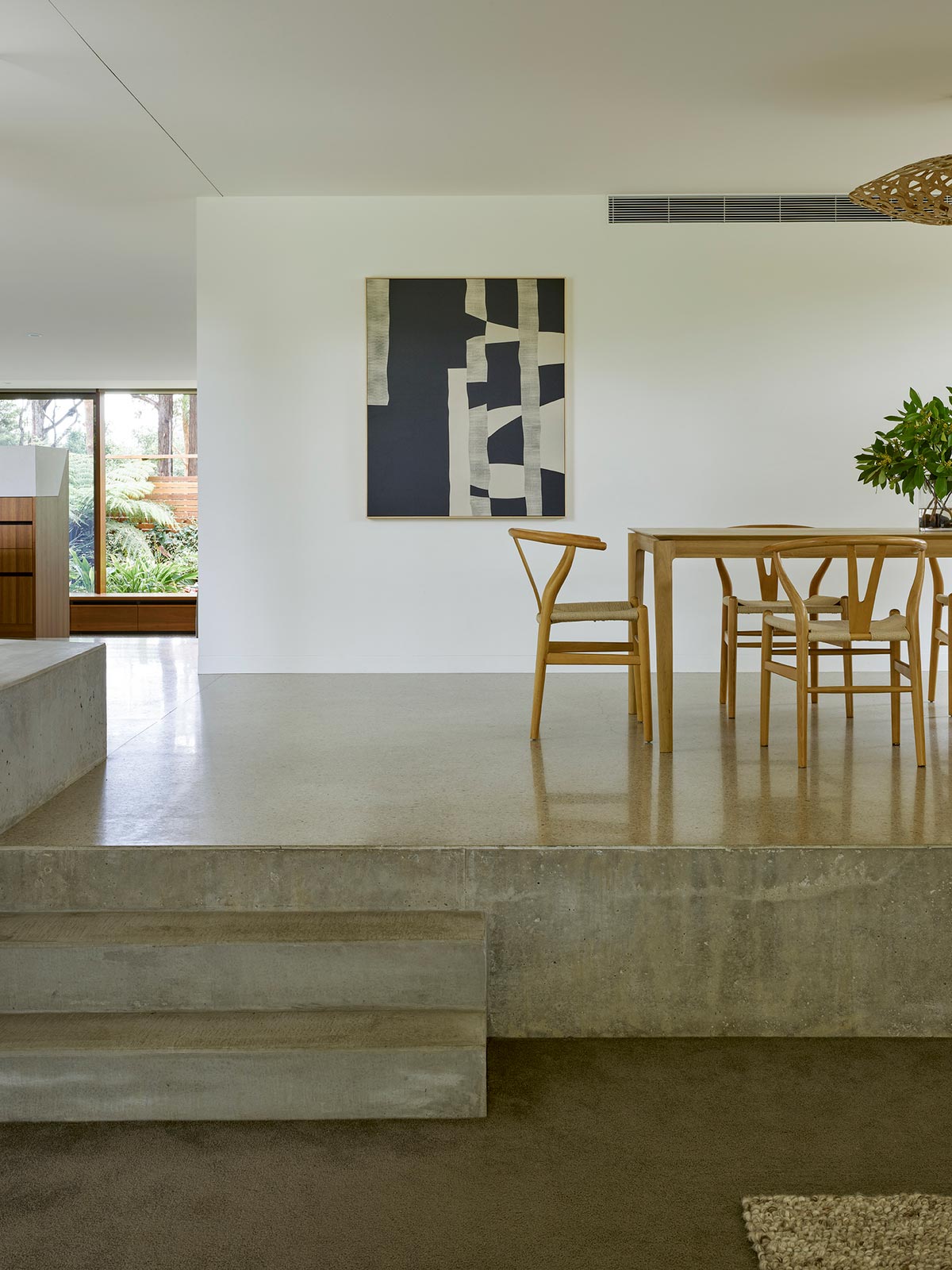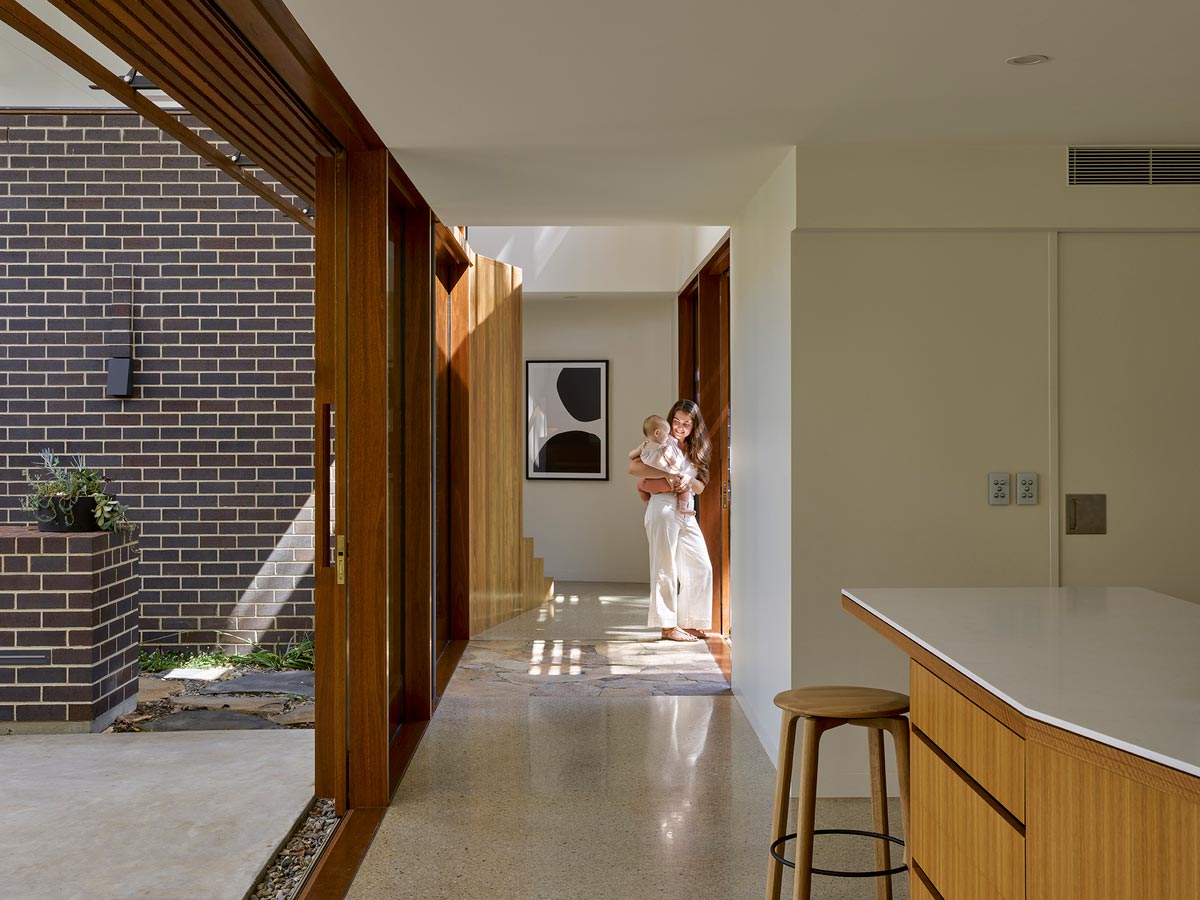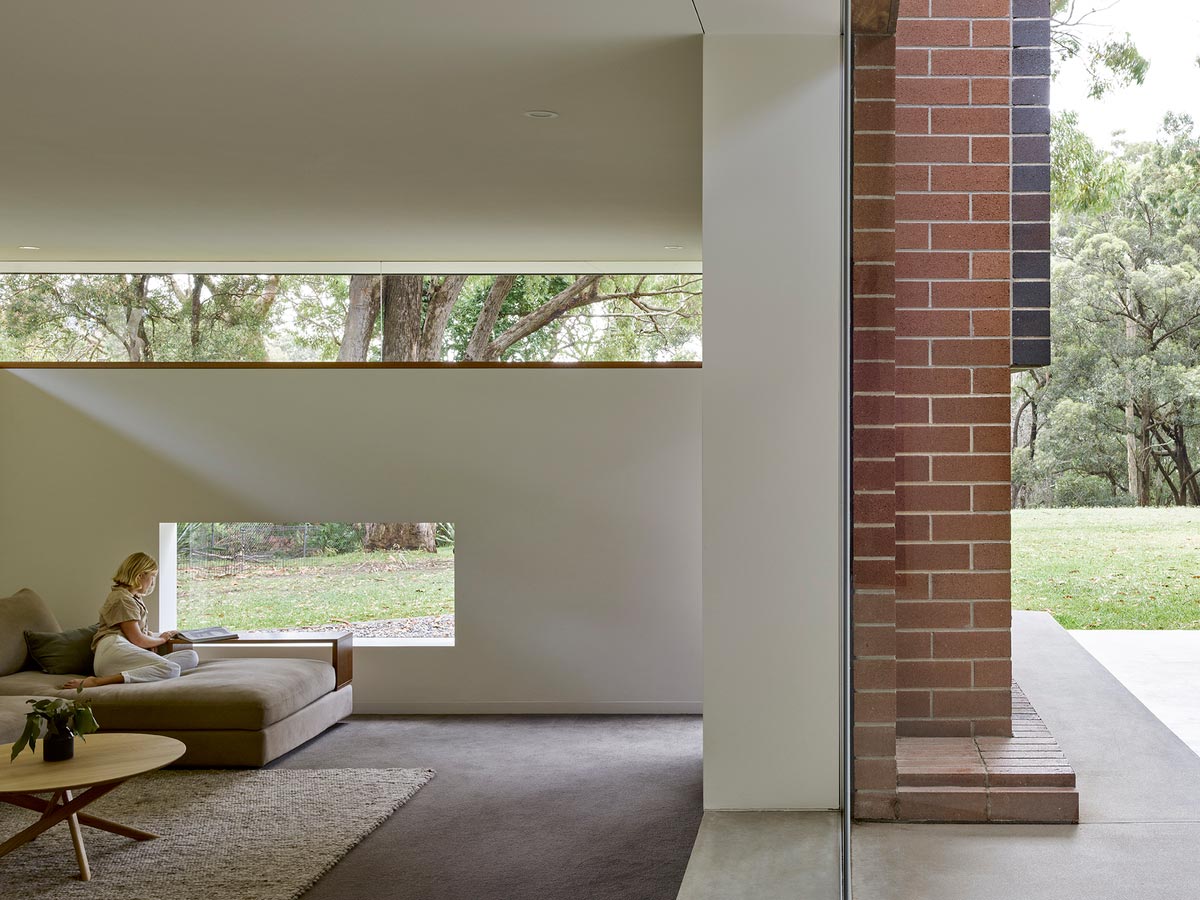 The site's terrain influenced how the buildings were set out and designed. The building follows the existing ground, going down gently for a smoother transition between the inside and outside spaces. Slight changes in elevation in certain areas of the plans show that it is on a gentle slope, falling away in two different directions. A range of natural materials and colours were incorporated into the design to enhance the site's slope and create generous spaces that make the most of the aspect.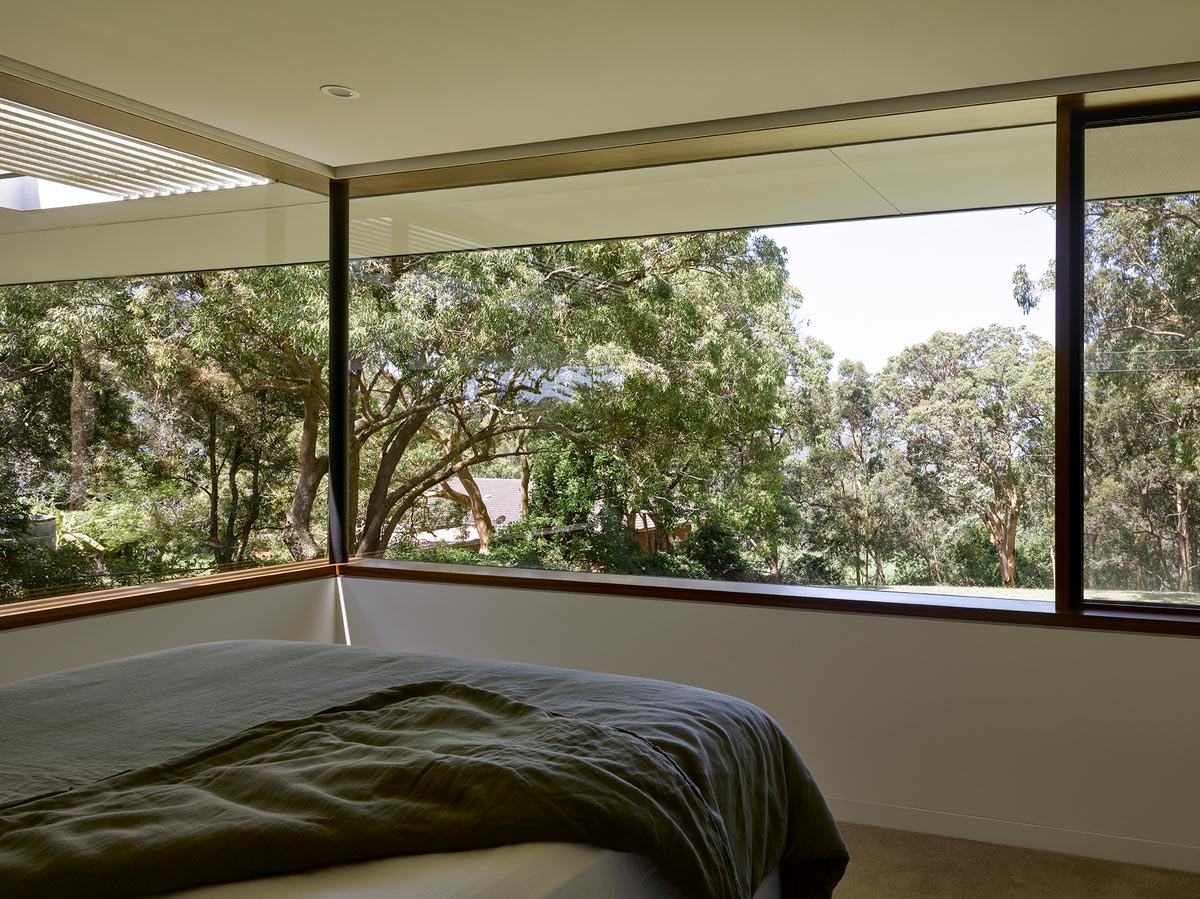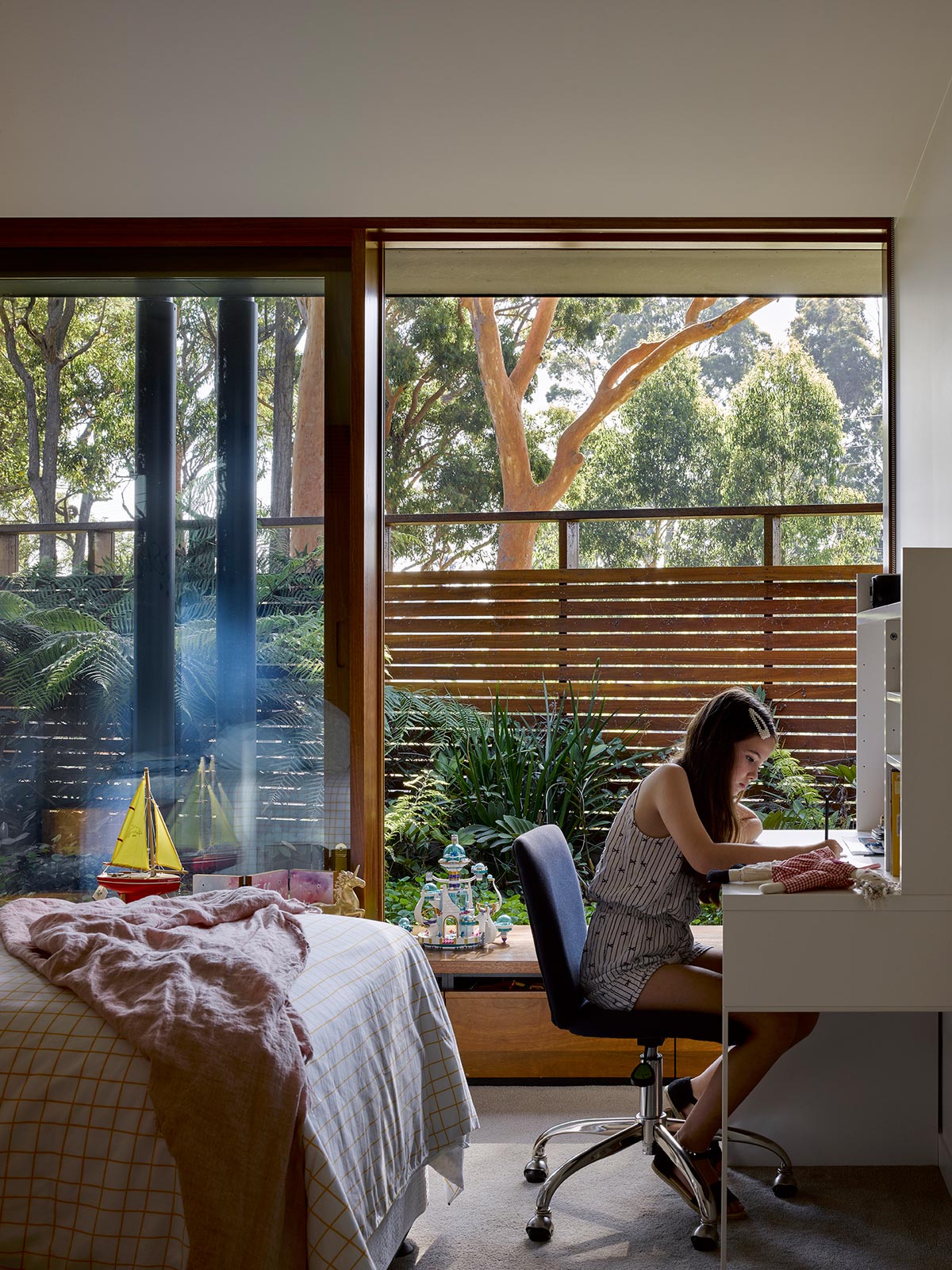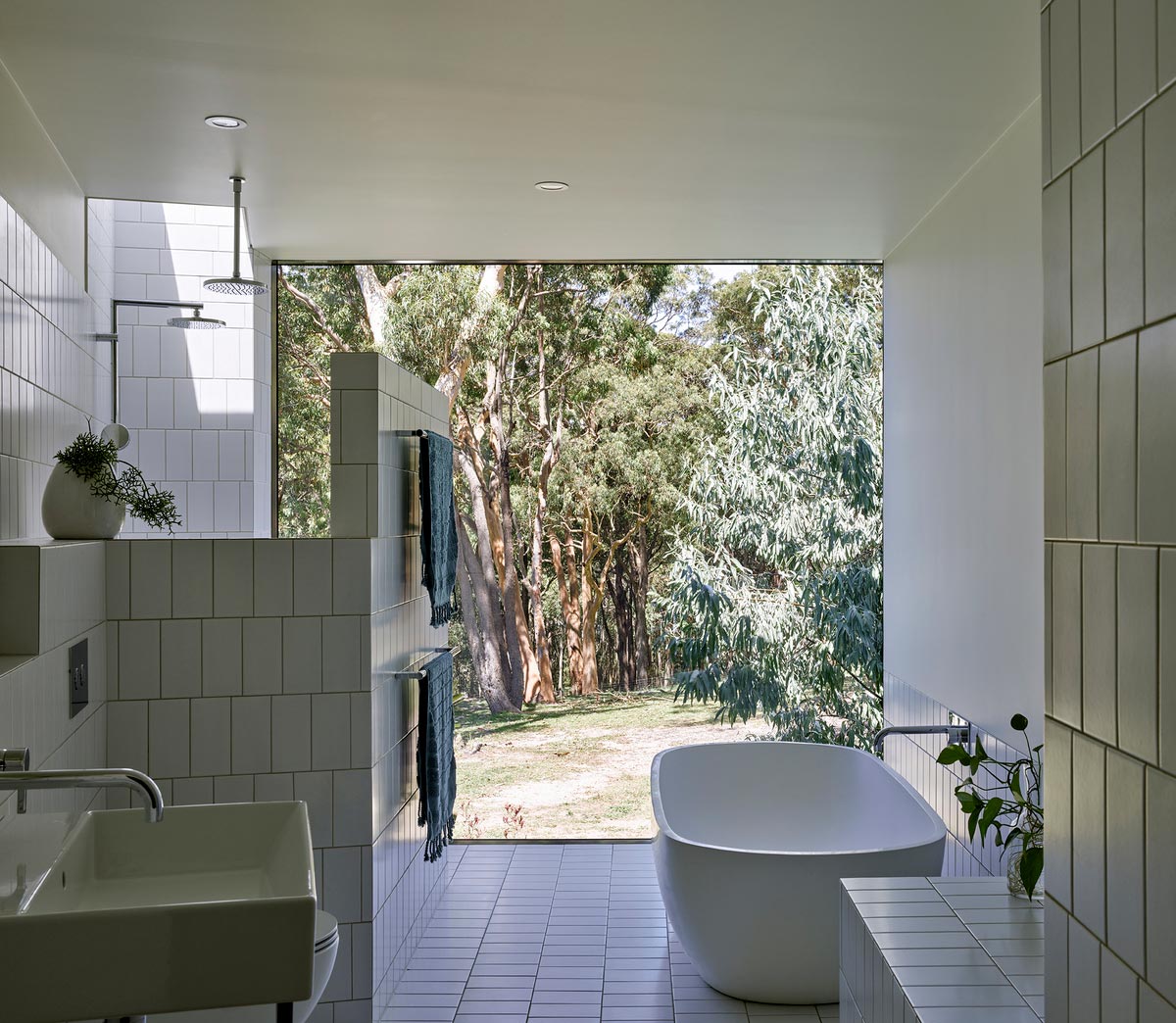 Newer homes are designed with sustainability in mind. This means that the home was designed to be environmentally friendly. Whitebridge Garden House was created for a young family who wanted a connection between their home and outdoor spaces for their family to enjoy.
Project: Whitebridge Garden House
Architect: Anthrosite
Location: Newcastle, Australia
Type: New Build
Photography: Christopher Frederick Jones