Peacefully nestled in the leafy residential neighbourhood of New Farm, Brisbane, White Lace by Joe Adsett Architects is a contemporary renovation of a run-down Queenslander, functioning previously as a duplex. The brief for the house was to create a family-orientated home with ample car parking, resulting in a modern remake with cosy spaces and carefree ambiance that created a perfect synergy for the breathtaking family home. Curious? Let's have a closer look..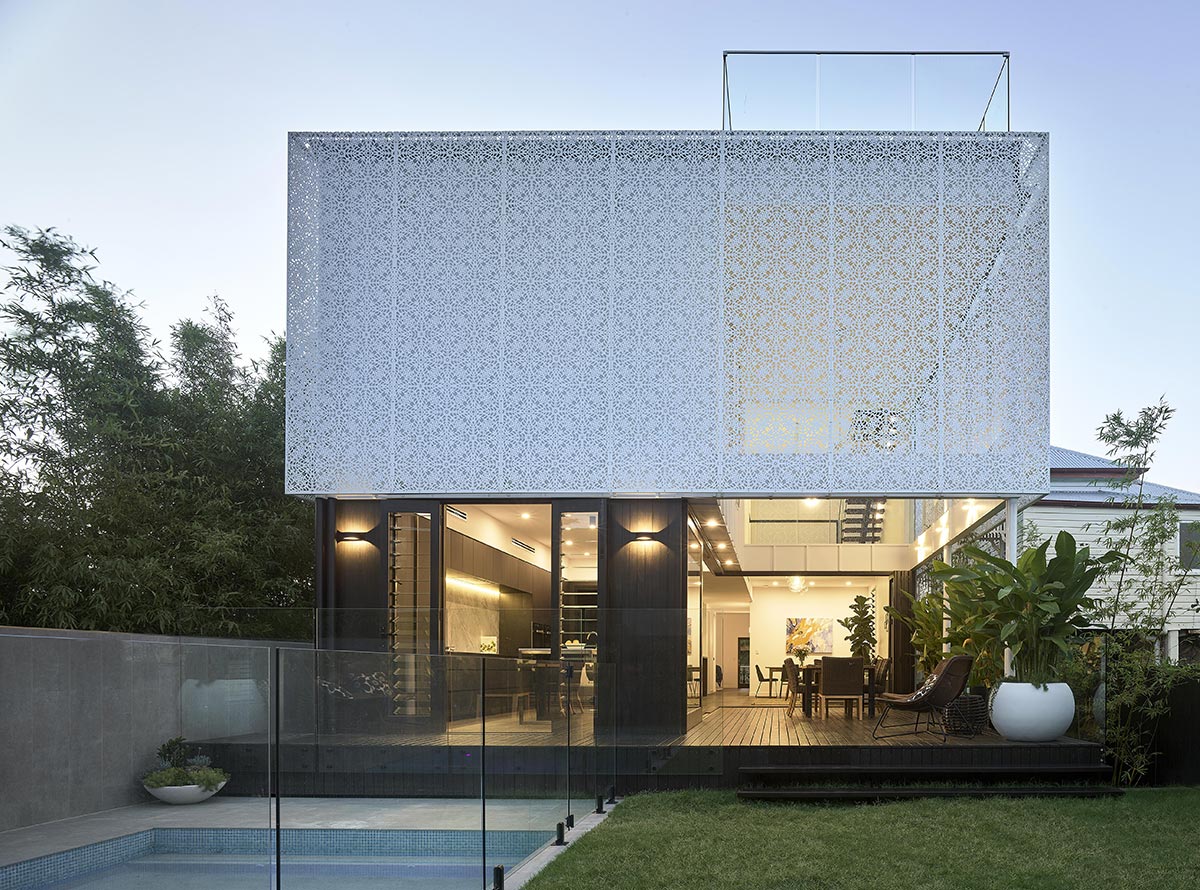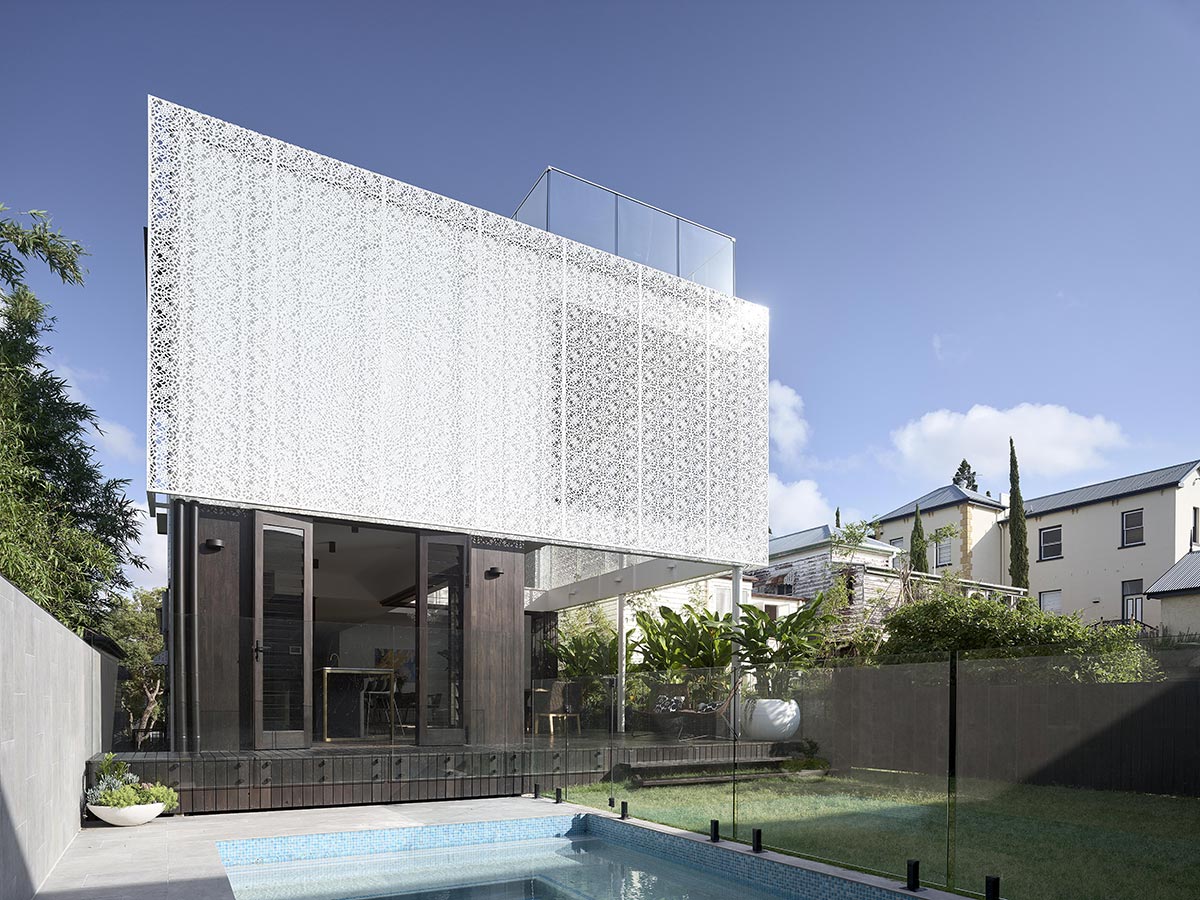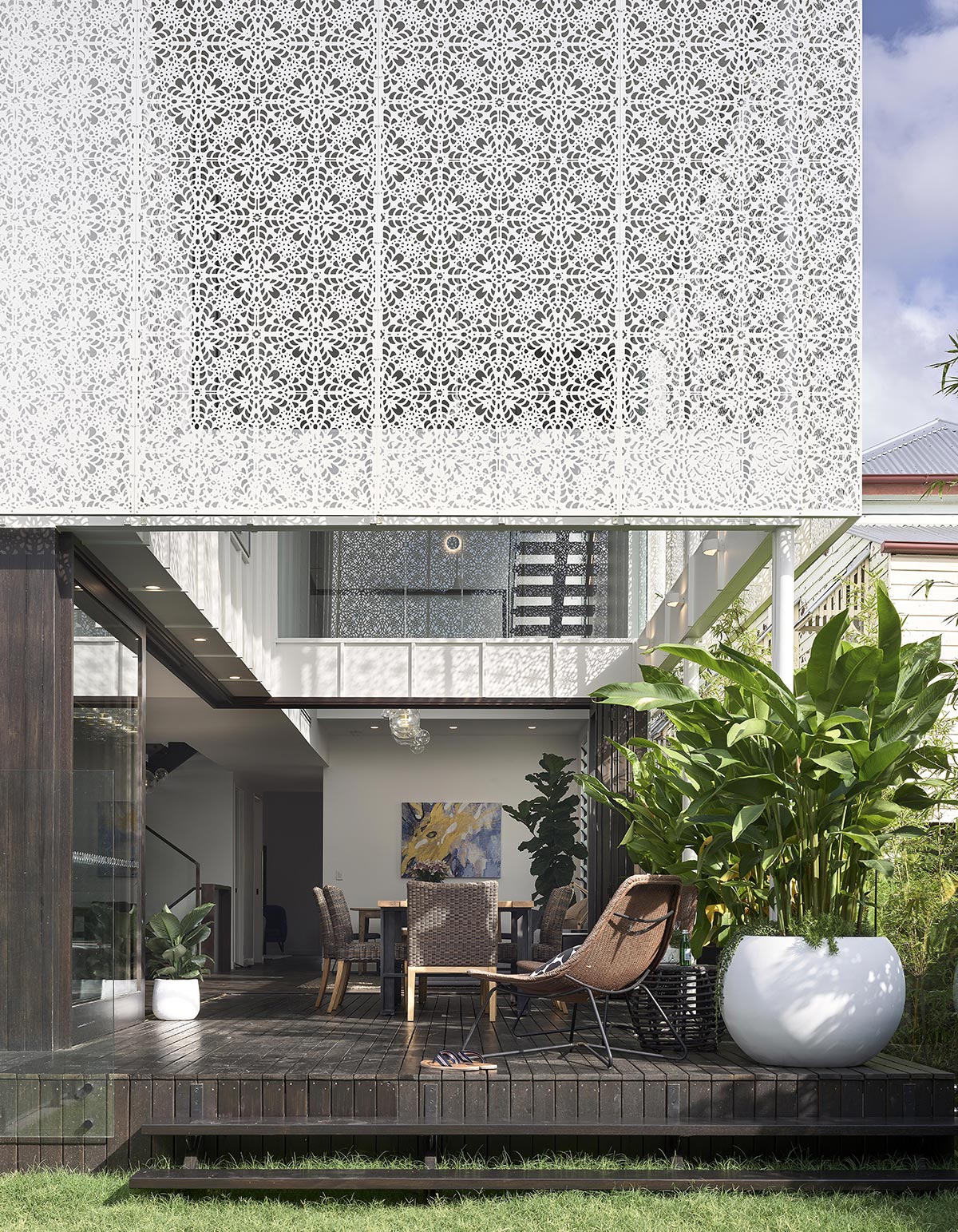 "The primary elements retained from the existing home was the structural bones of the old house, front facade, and external walls. A complete rebuild of the internal walls, linings, windows and fixtures was necessary in the renovation due to dilapidation and re-purposed zones." – Joe Adsett Architects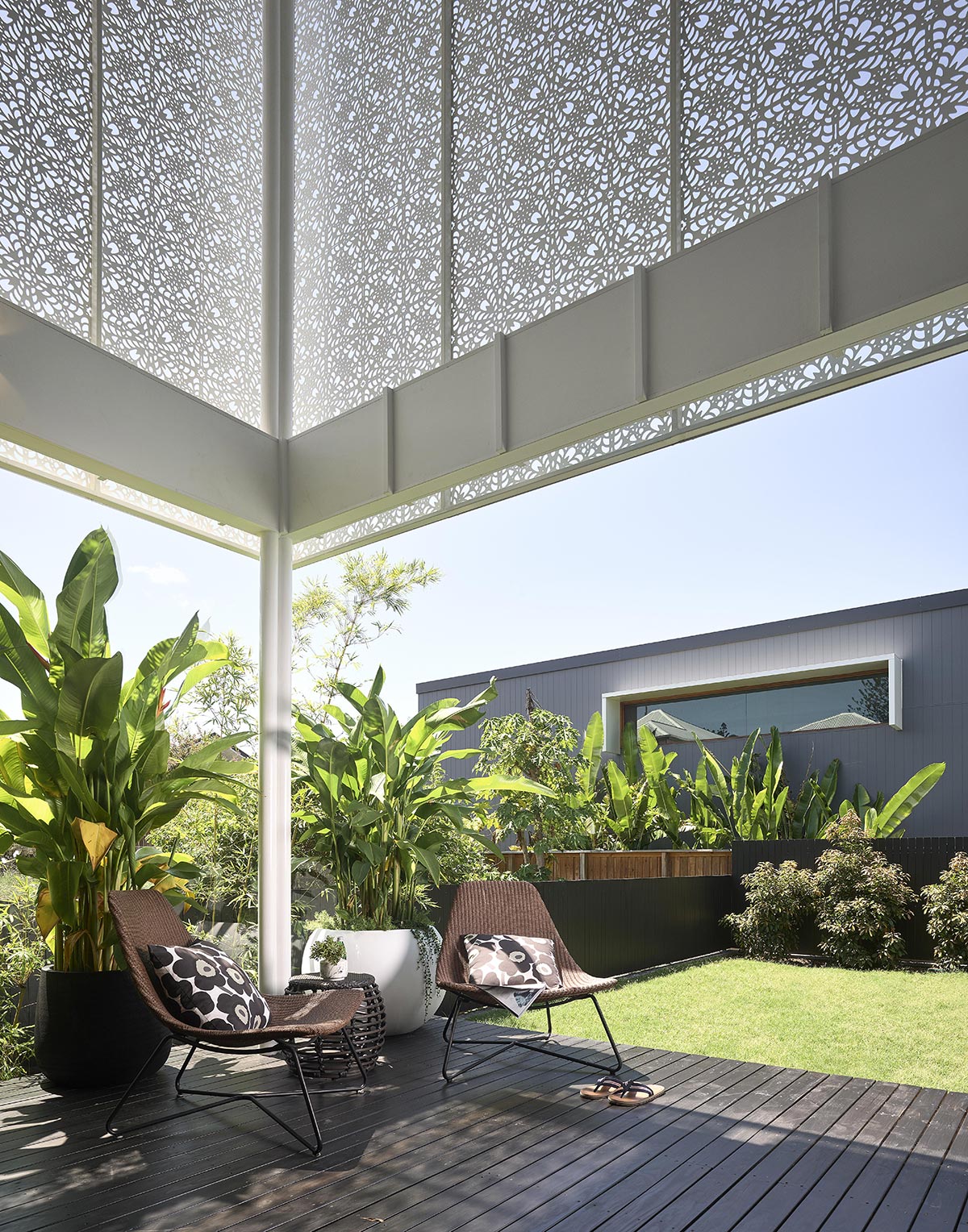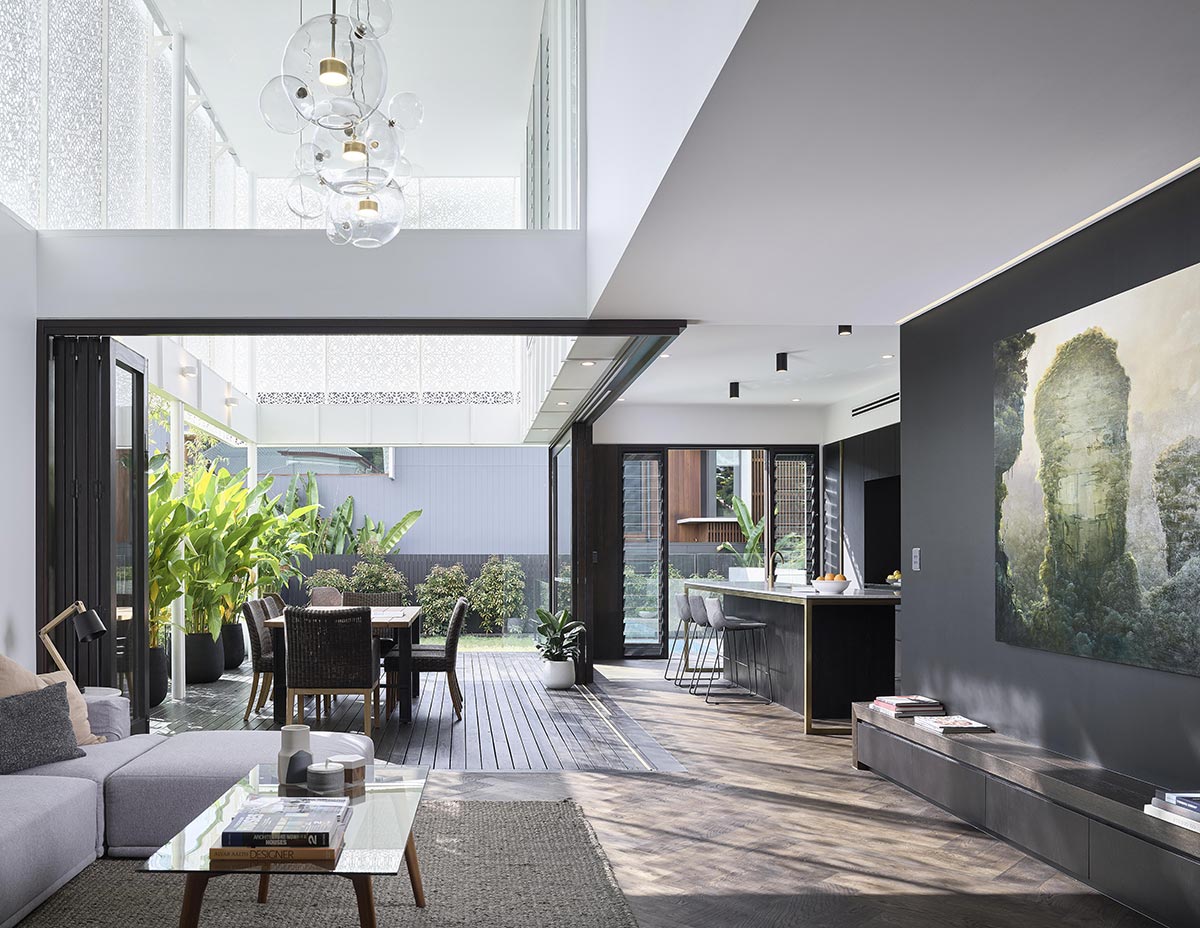 The team found the existing house in a run-down state, thus requiring a substantial amount of remedial work to the original property. The house was to be relaxed and fun, but flexible for many different uses and stages of family life. A successful aspect of the design is the indoor/outdoor livability and the option to open spaces completely while maintaining privacy from neighbouring houses. The existing scale to the streetscape in New Farm was retained as the existing home remained in its original position and was neither raised nor shifted.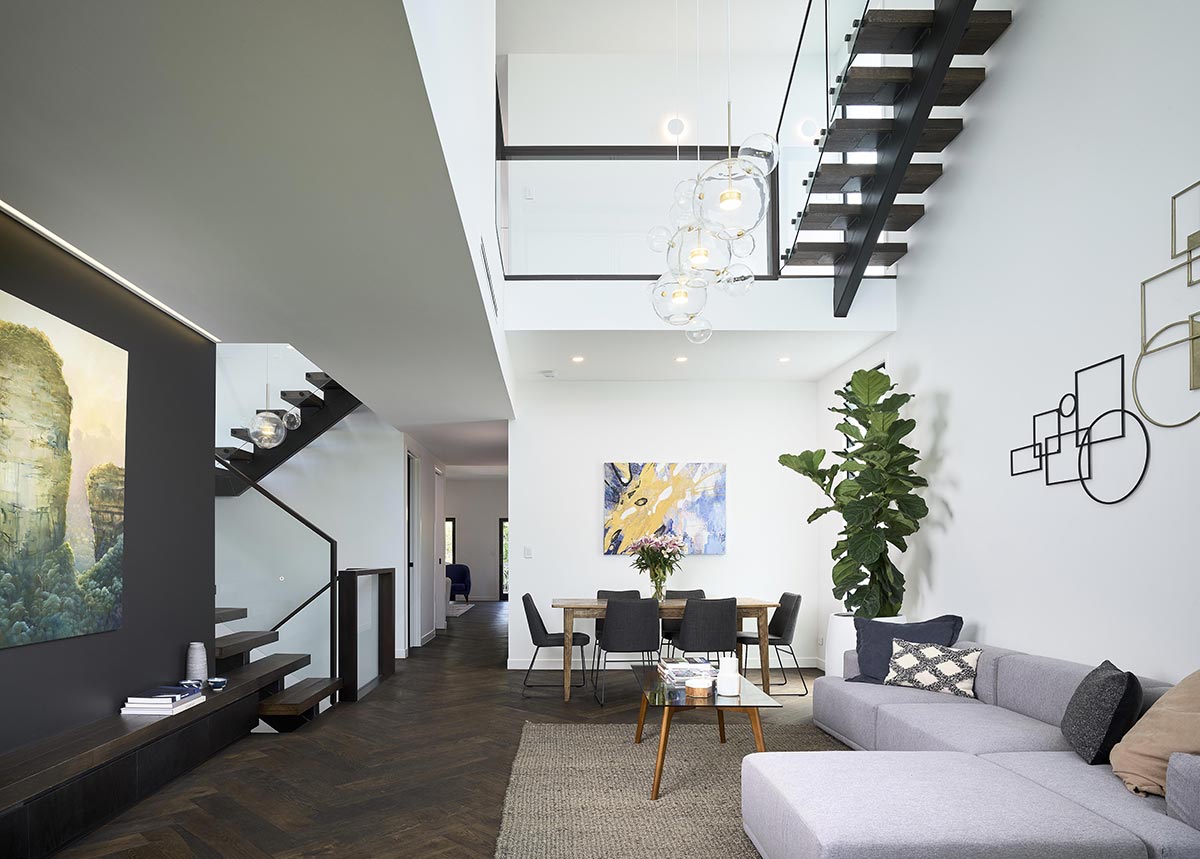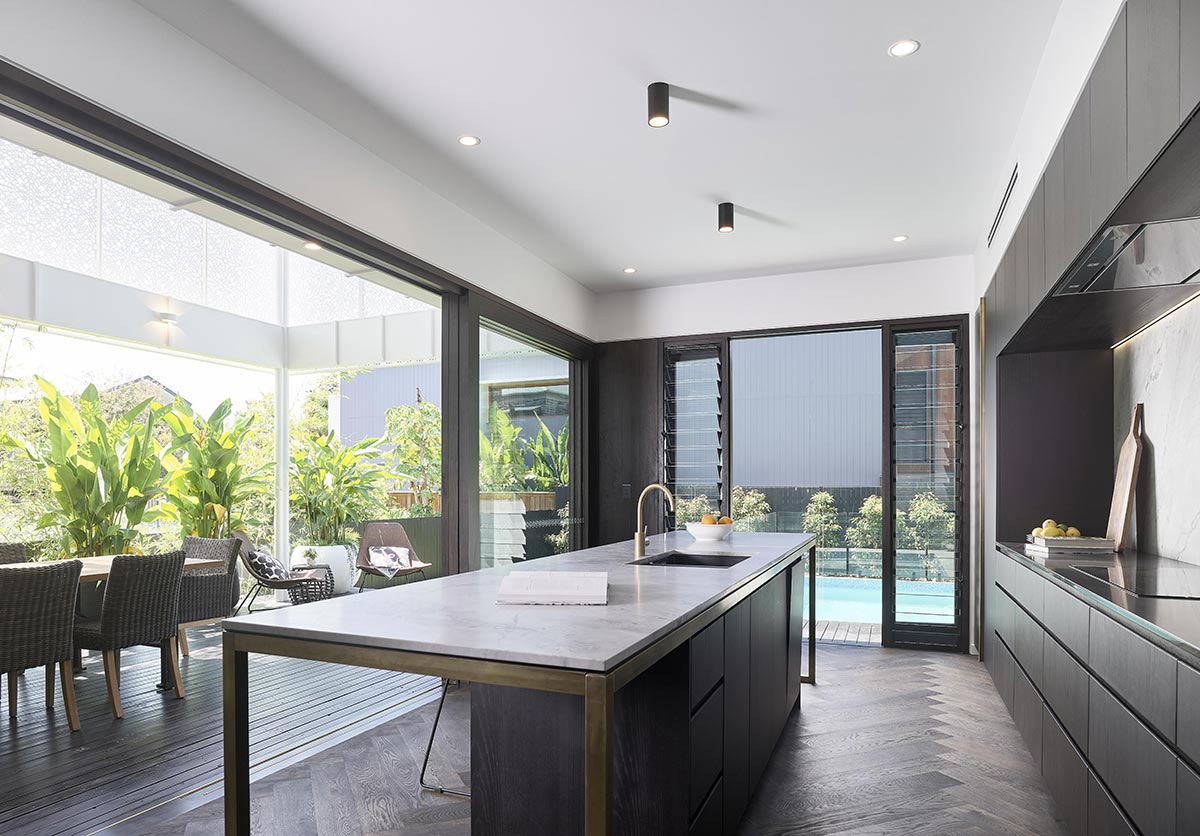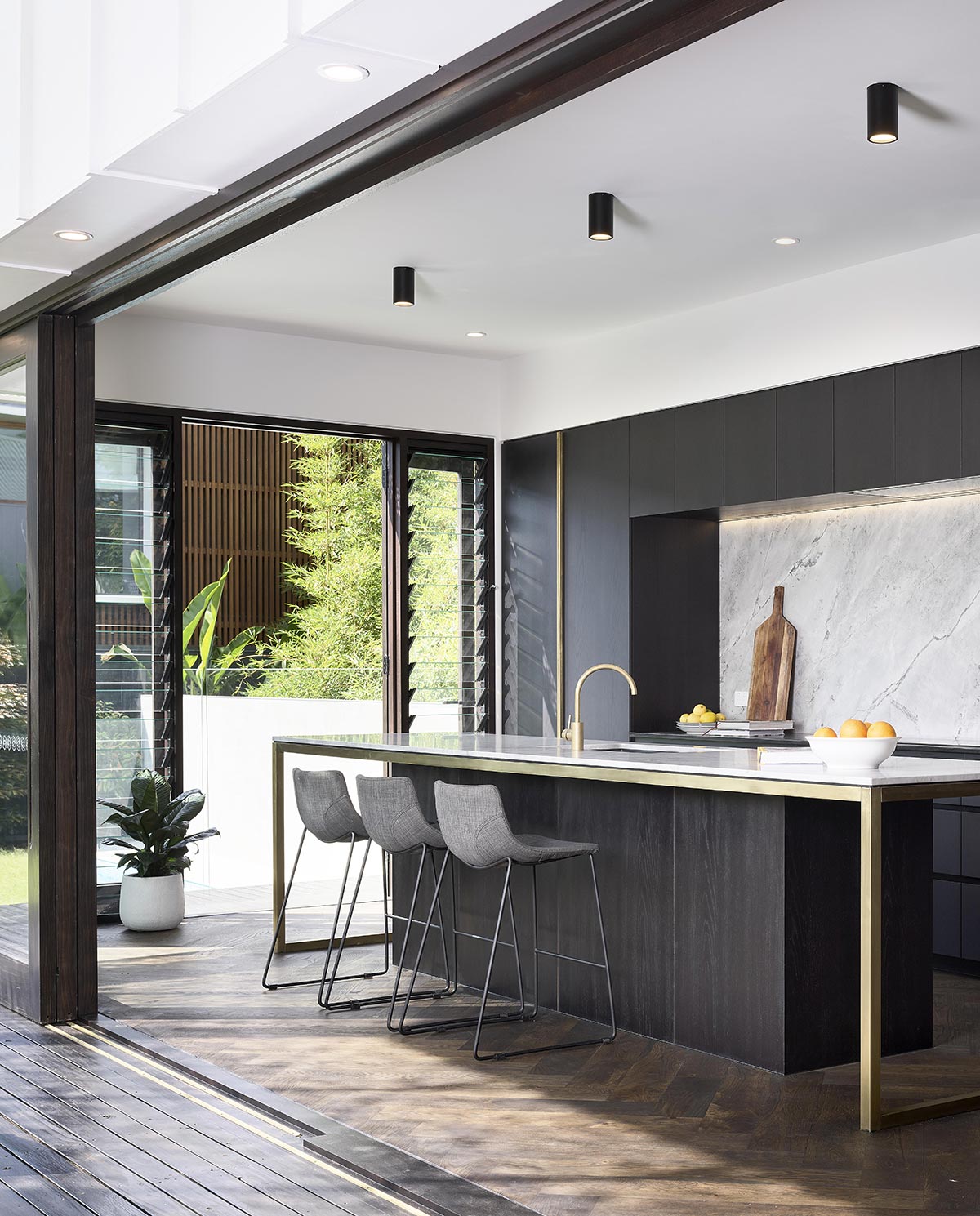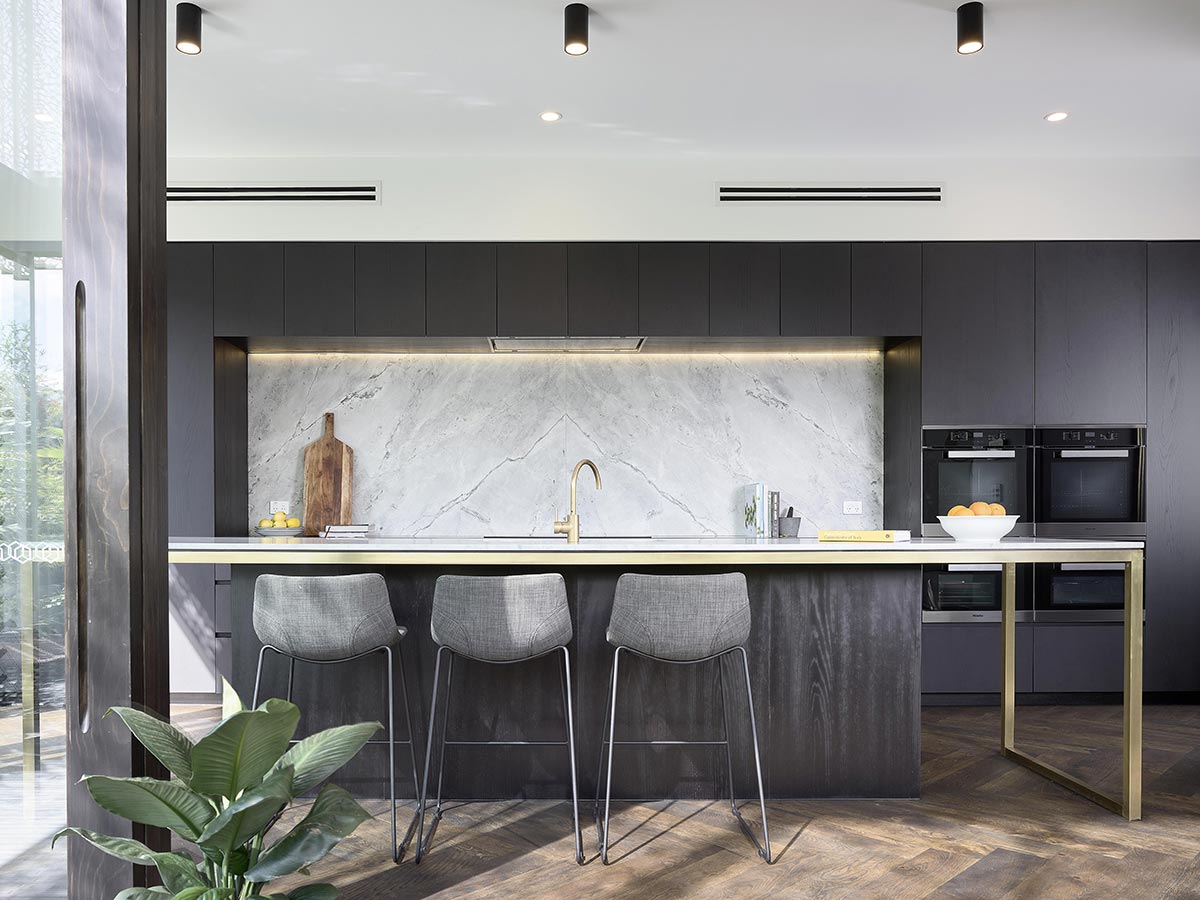 The interior of the house uses mainly natural and monochromatic palettes for a more cosy and relaxed ambience. A bit of colour contrasts are also played throughout the rooms, creating a harmonious interaction of contrasting visuals for a modern, eclectic finish. A similar accent is found in the living areas, kitchen, and dining area, delivering a feeling of drama and refinement when moving through each space.
"One of the more prominent characteristic elements was the white lace balustrade to the front veranda, which provided a platform for design inspiration later down the track. The laser-cut screen inspiration arose from a contemporary reinterpretation of the existing white lace balustrade at the front of the original house. It is effective in marrying the front of the house to the rear extension, and is multi-functional through shading and filtering sunlight, as well as providing privacy screening." – Joe Adsett Architects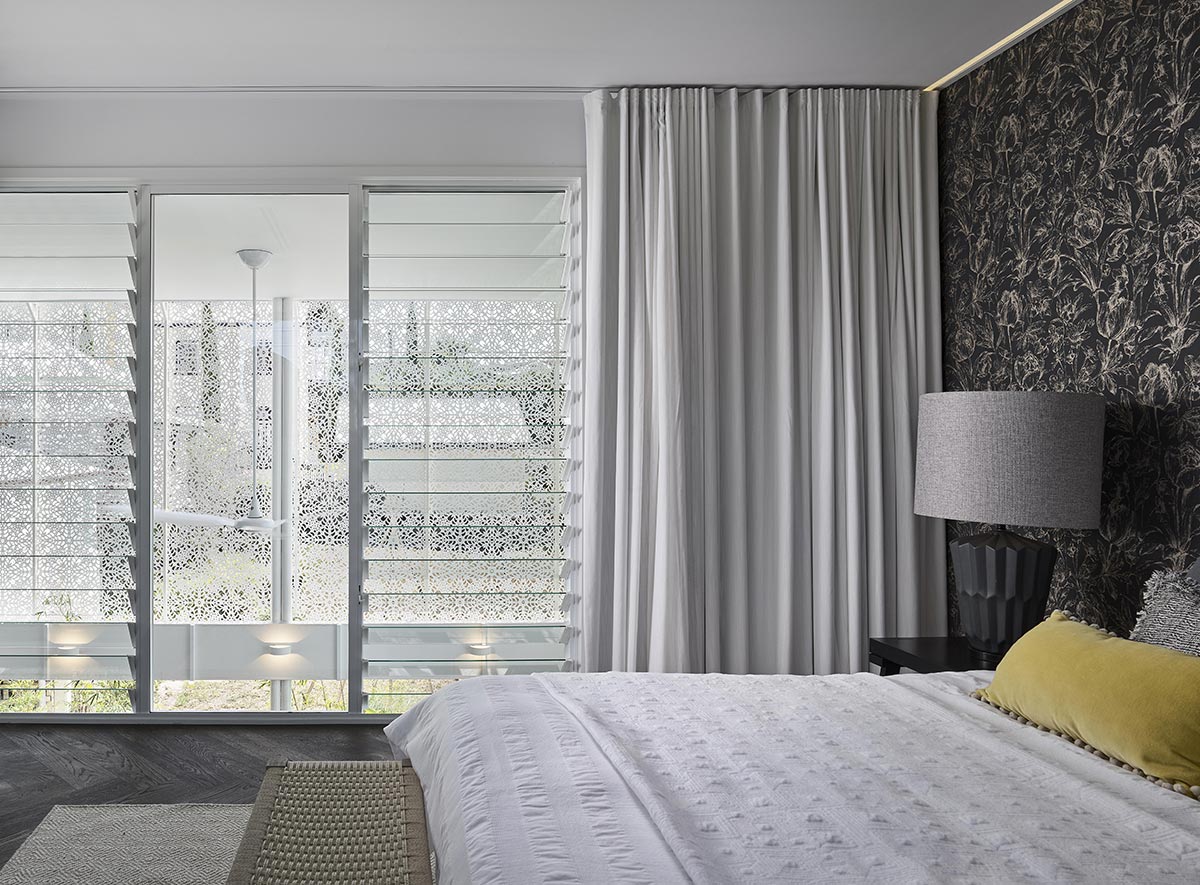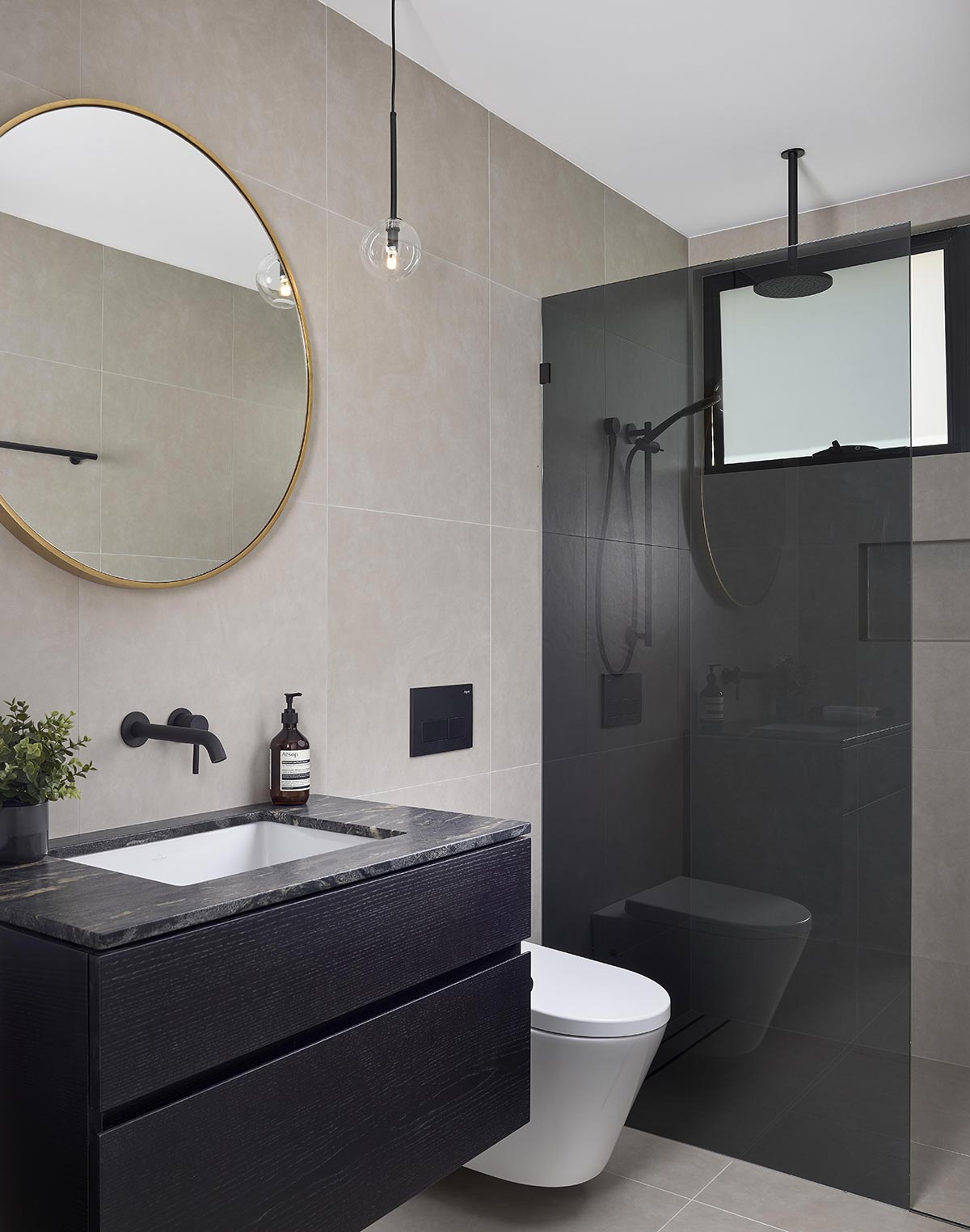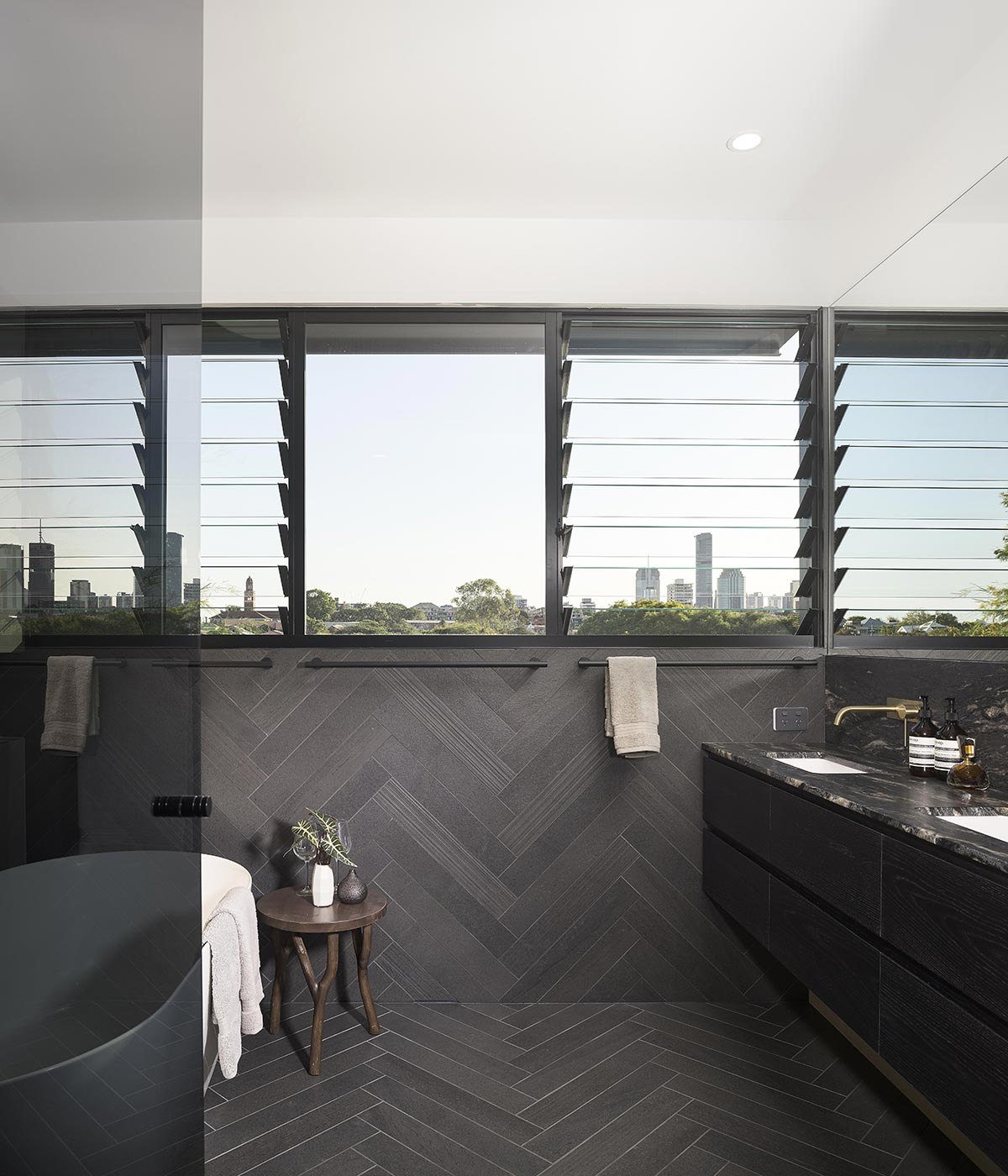 The house was creatively reimagined to accommodate a series of interconnected new elements throughout the entire home. The result is a stunning blend of contemporary design in a highly functional and sophisticated dwelling. Hats off to the whole team!
House Project: White Lace
Architect: Joe Adsett Architects
Location: New Farm, Brisbane, Australia
Type: Renovation
Photographer: Scott Burrows