Welcome To The Jungle House designed by Clinton Cole of CplusC Architectural Workshop is a sustainably driven home that features a solar-panel facade, rainwater harvesting facility, aquaponic system, rooftop garden, and is made with recycled materials. The design of the home is more than just about bringing the outside in, it's about creating and maintaining a connection with many aspects of nature.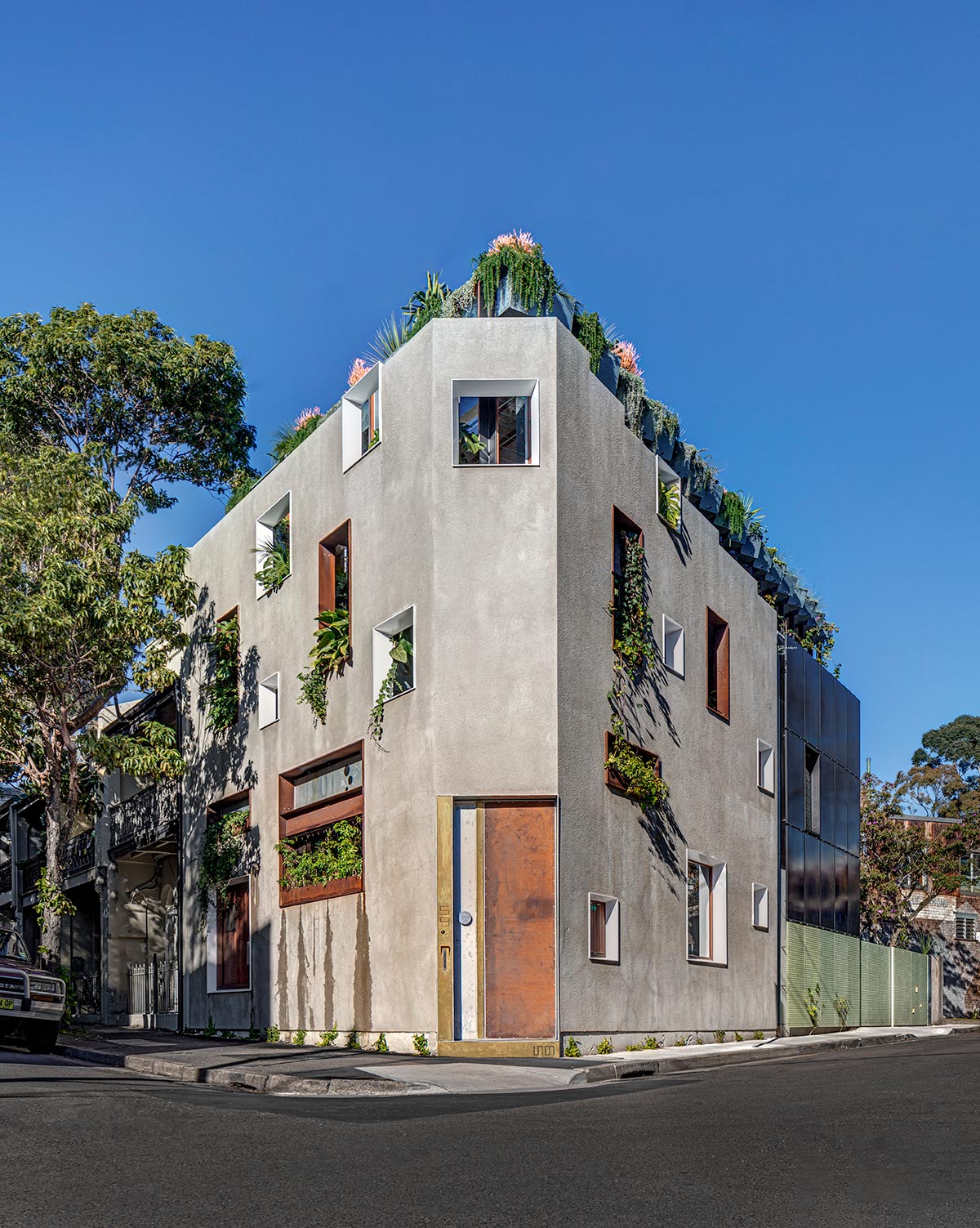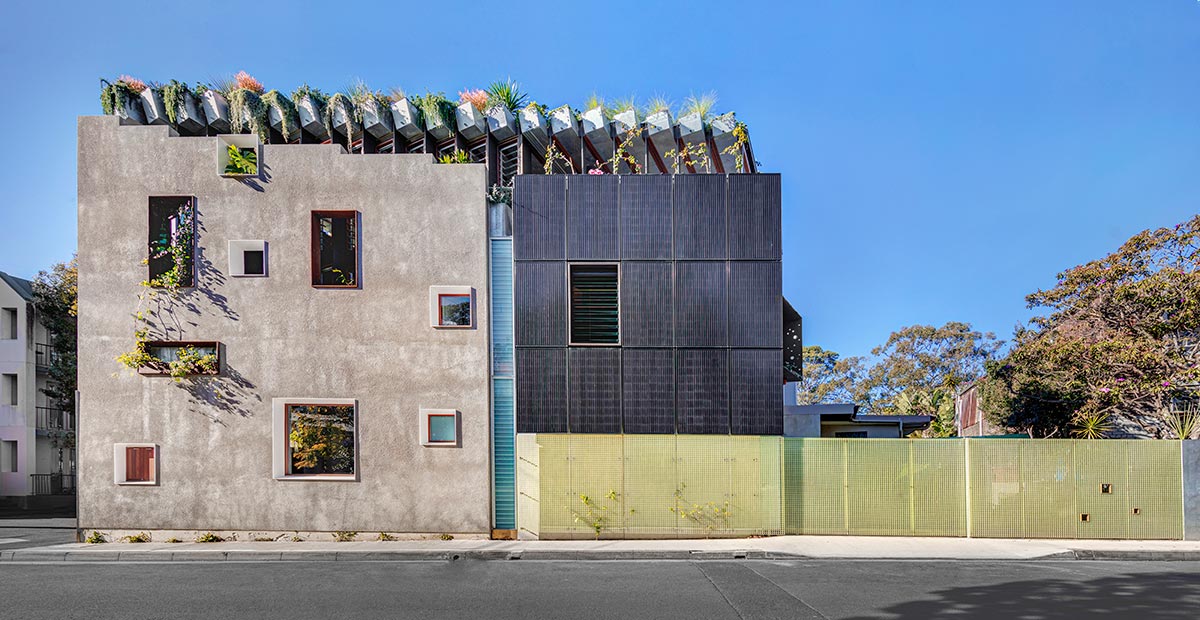 Nestled in an inner-city heritage conservation area characterised by late Victorian row terrace housing and post-industrial warehouse conversions, this home is built within a rejuvenated heritage façade of rendered masonry, steel, timber and greenery. The original spackled rendered masonry façade had cultural and streetscape significance to the local heritage conservation area and its necessary reconstruction was managed under strict heritage controls.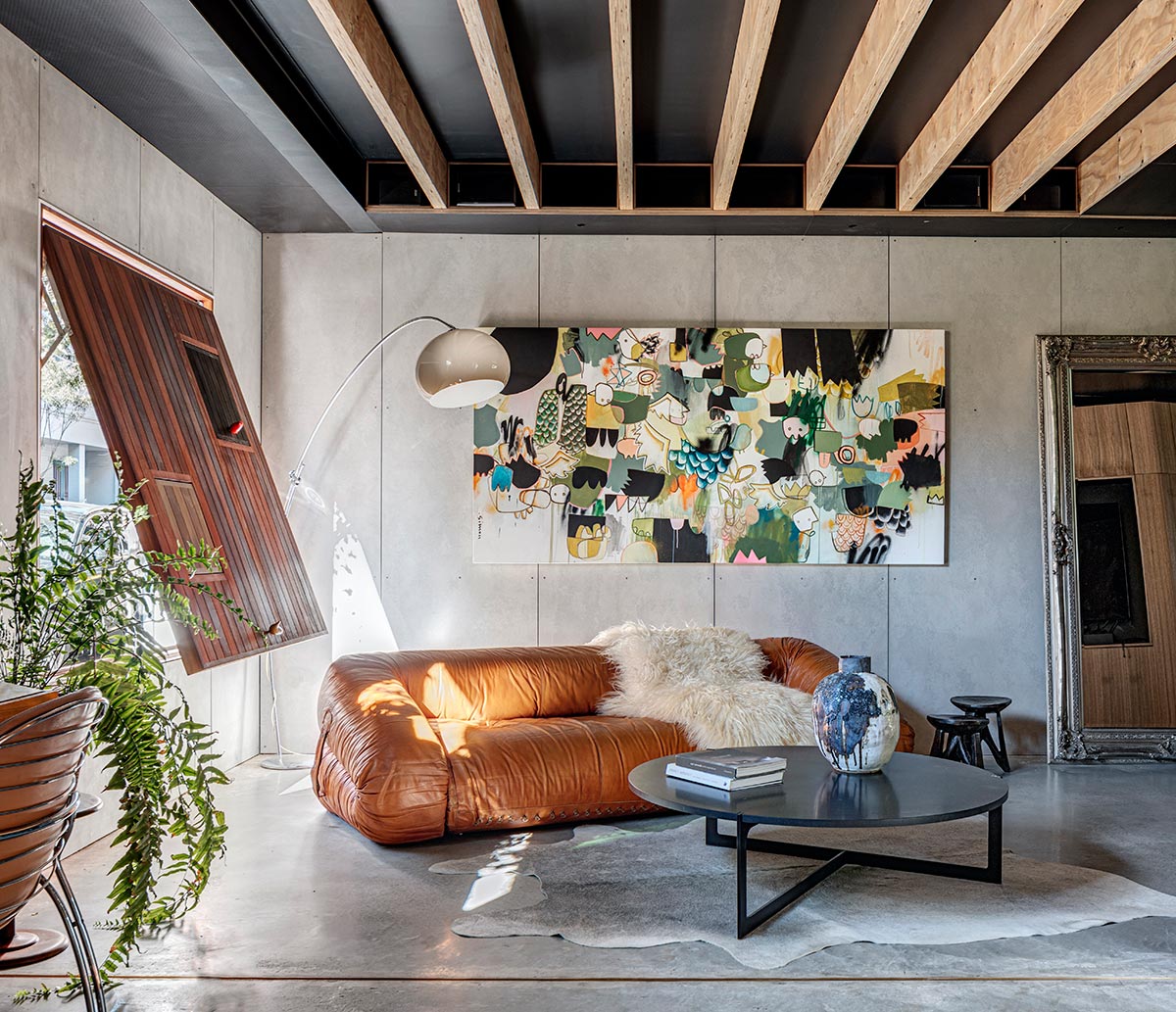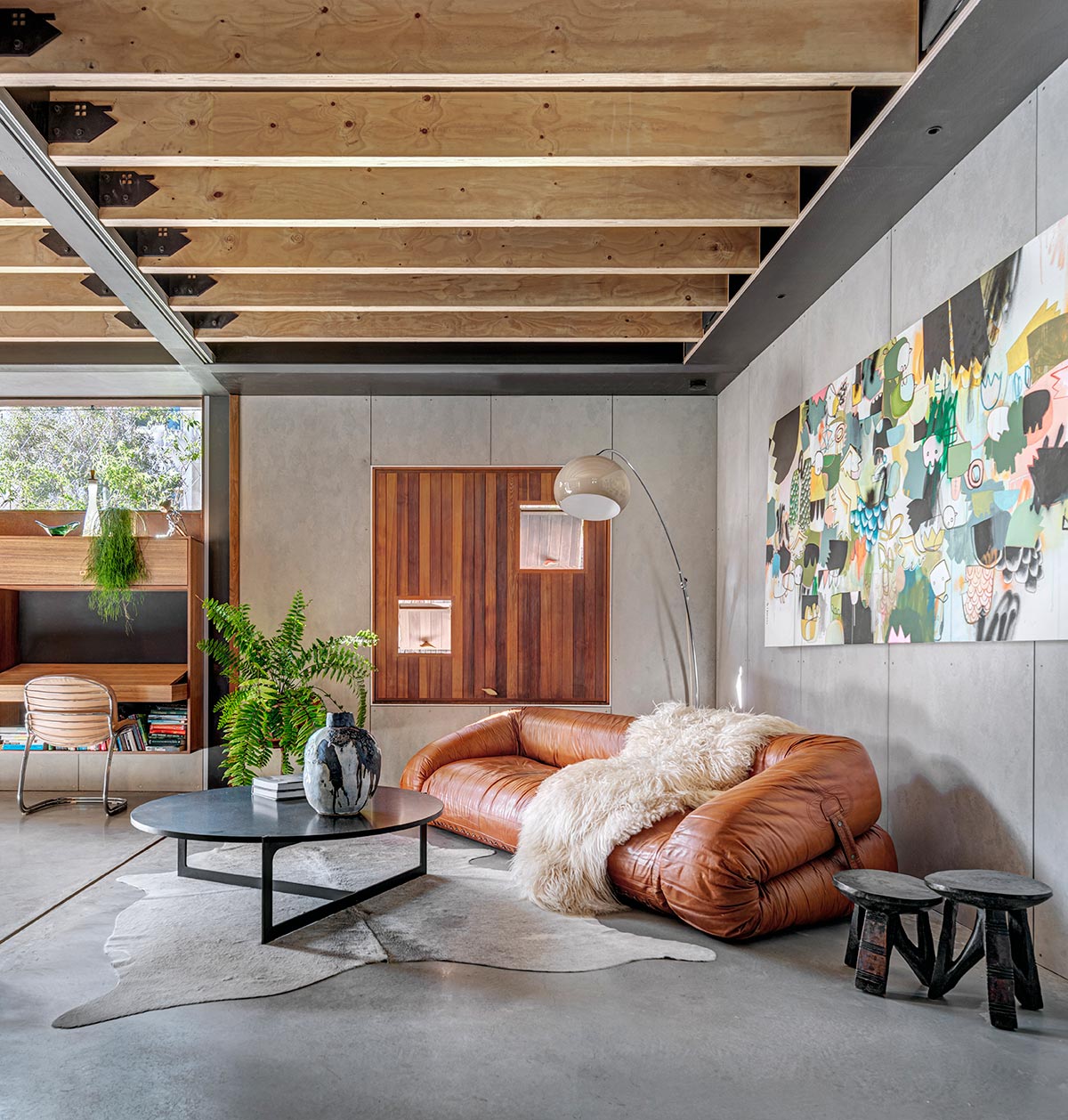 Indicating the new addition to the original northern facade, an array of black solar panels harness sunlight throughout the day and function as a billboard for the sustainability qualities of the architecture and starkly contrasting the original rendered heritage facade. Original window openings have been framed in pre-rusted steel and juxtaposed with new openings framed in gloss white powder coat steel.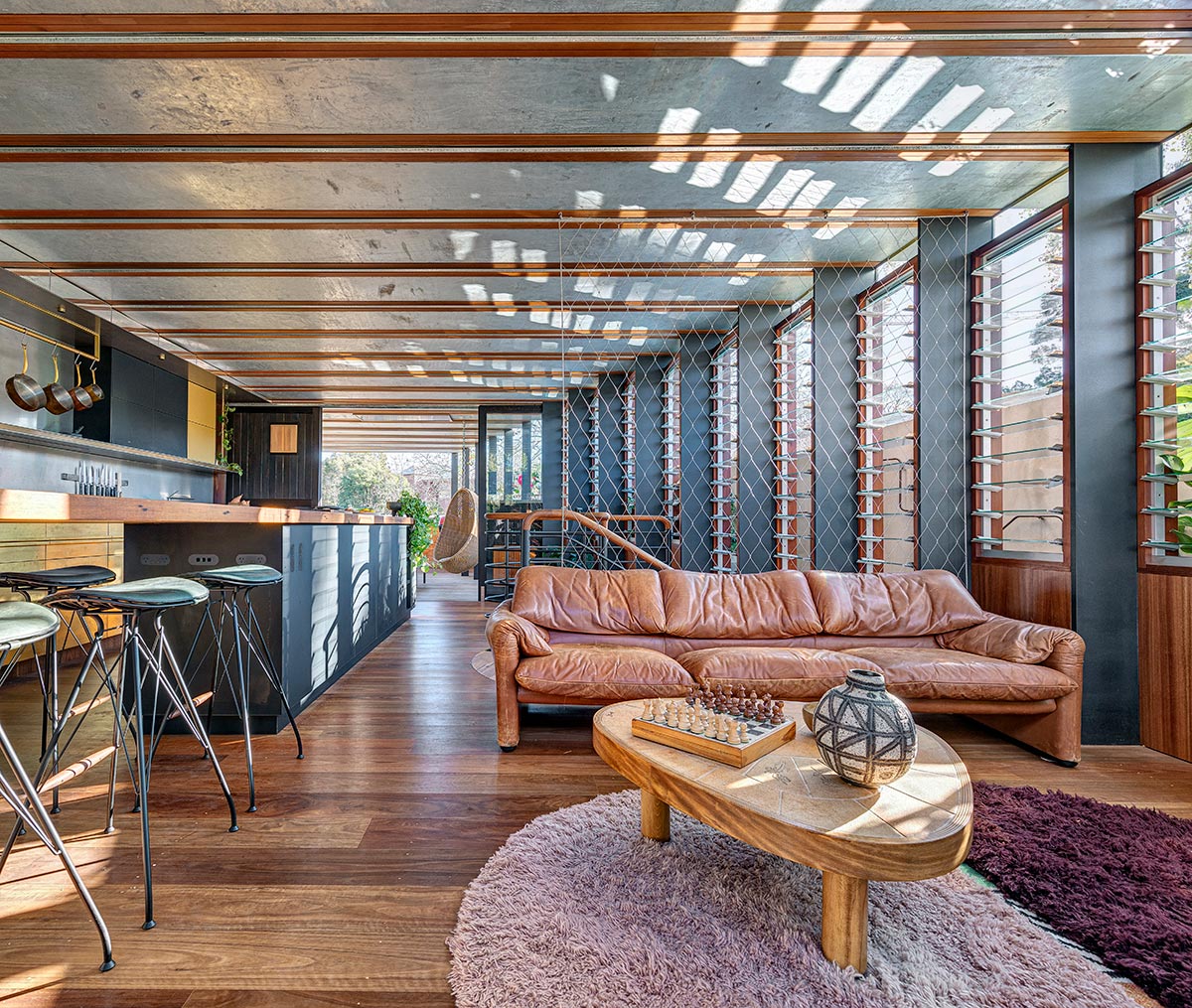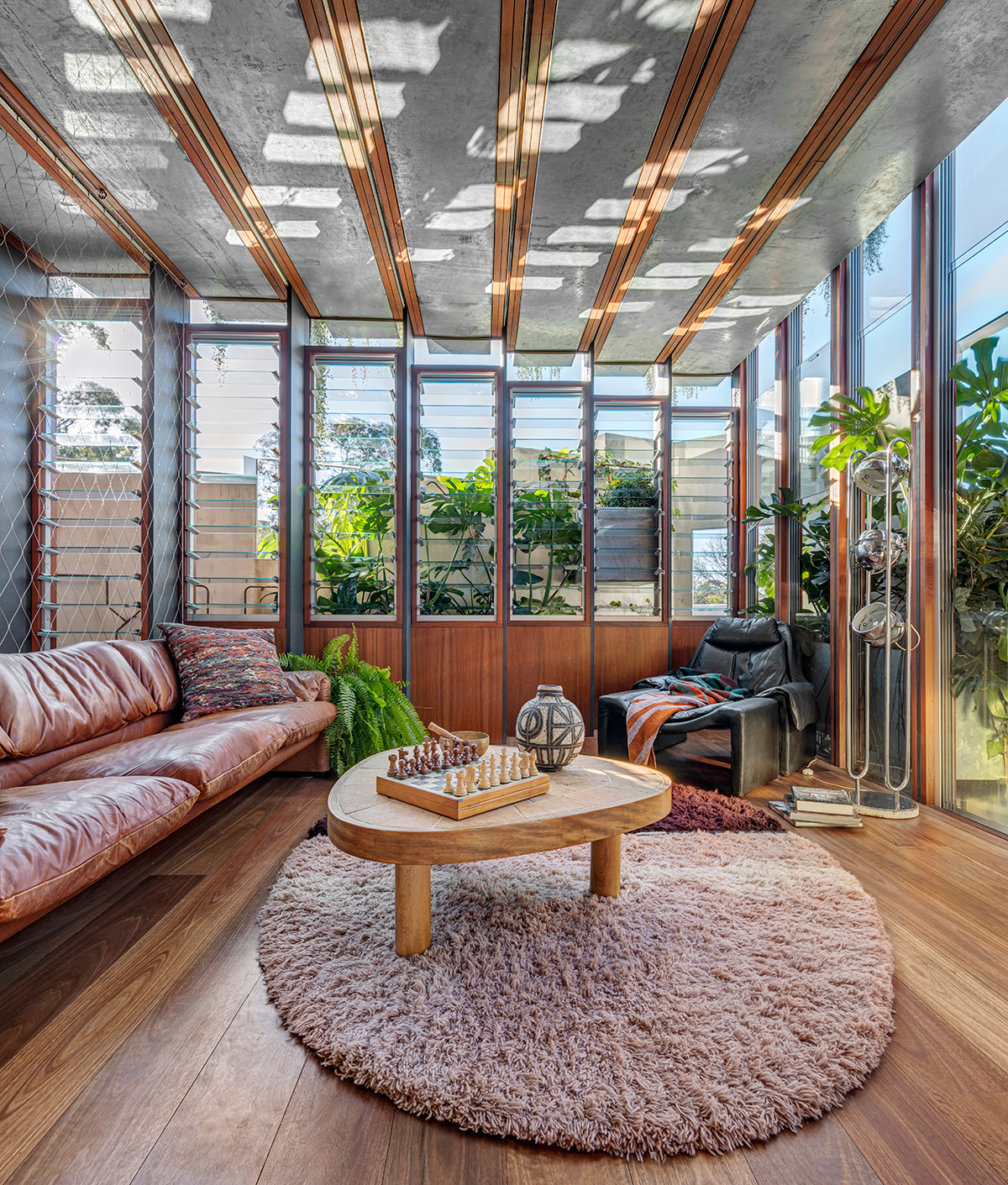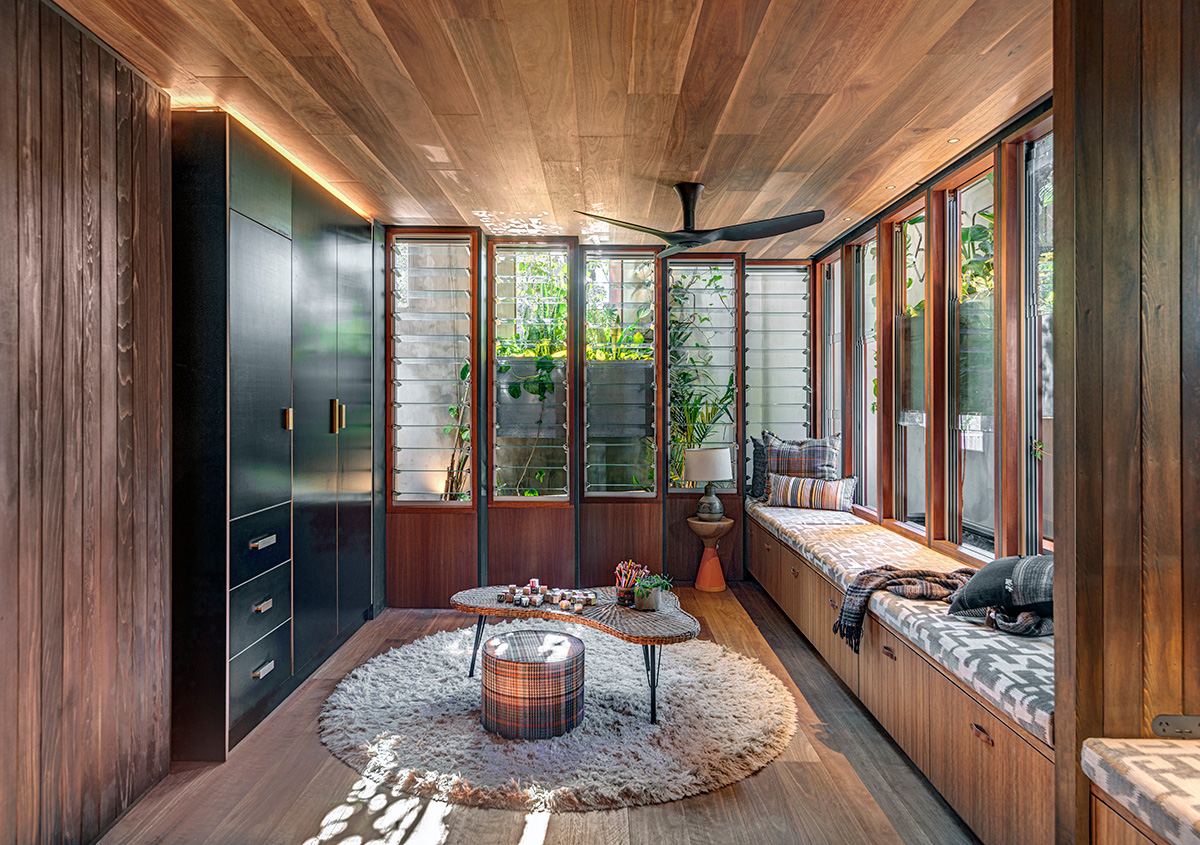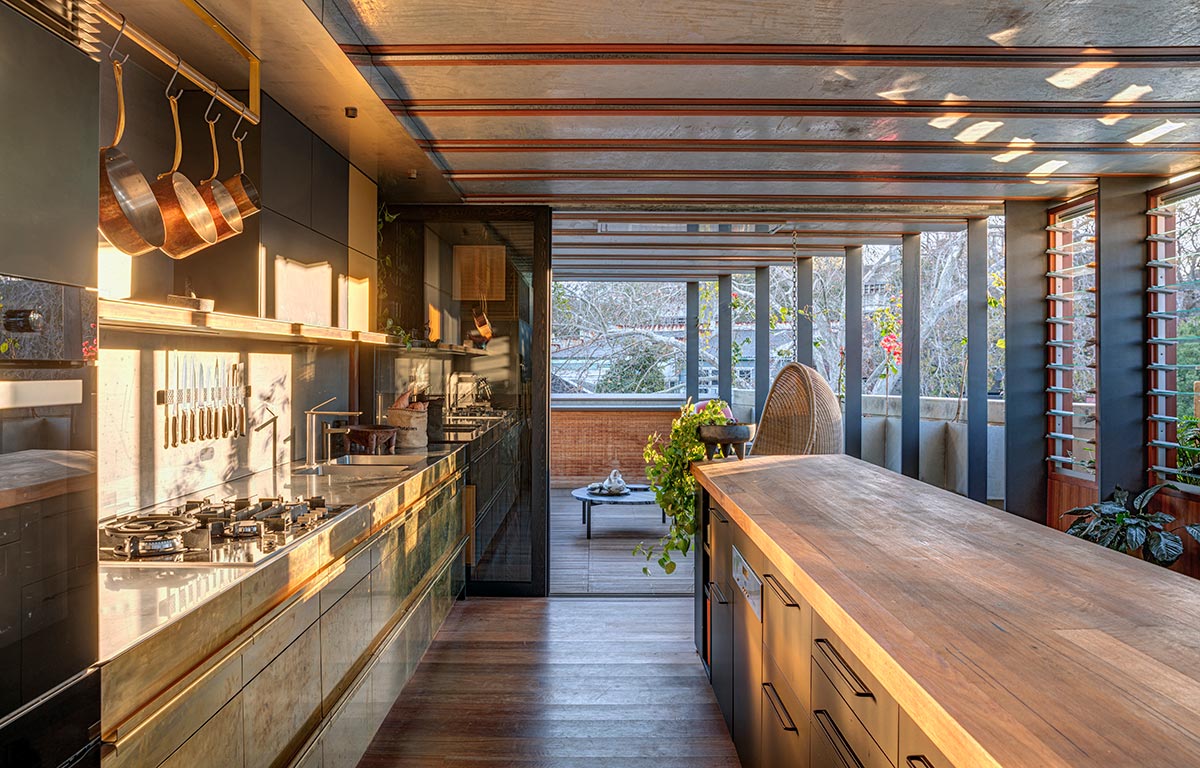 "The fully operable glass inner skin of the home is inset from the outer punctuated masonry facade, providing an abundance of light and outlook whilst maintaining privacy from the public realm. This interstitial zone provides passive thermal regulation across the upper floors with planter beds 'floating' in between the glass and masonry skins to provide an outlook to greenery and cooling to internal spaces via transpiration. The floating planter beds are also an integrated structurally engineered solution to the lateral bracing needs of the masonry wall." – CplusC Architectural Workshop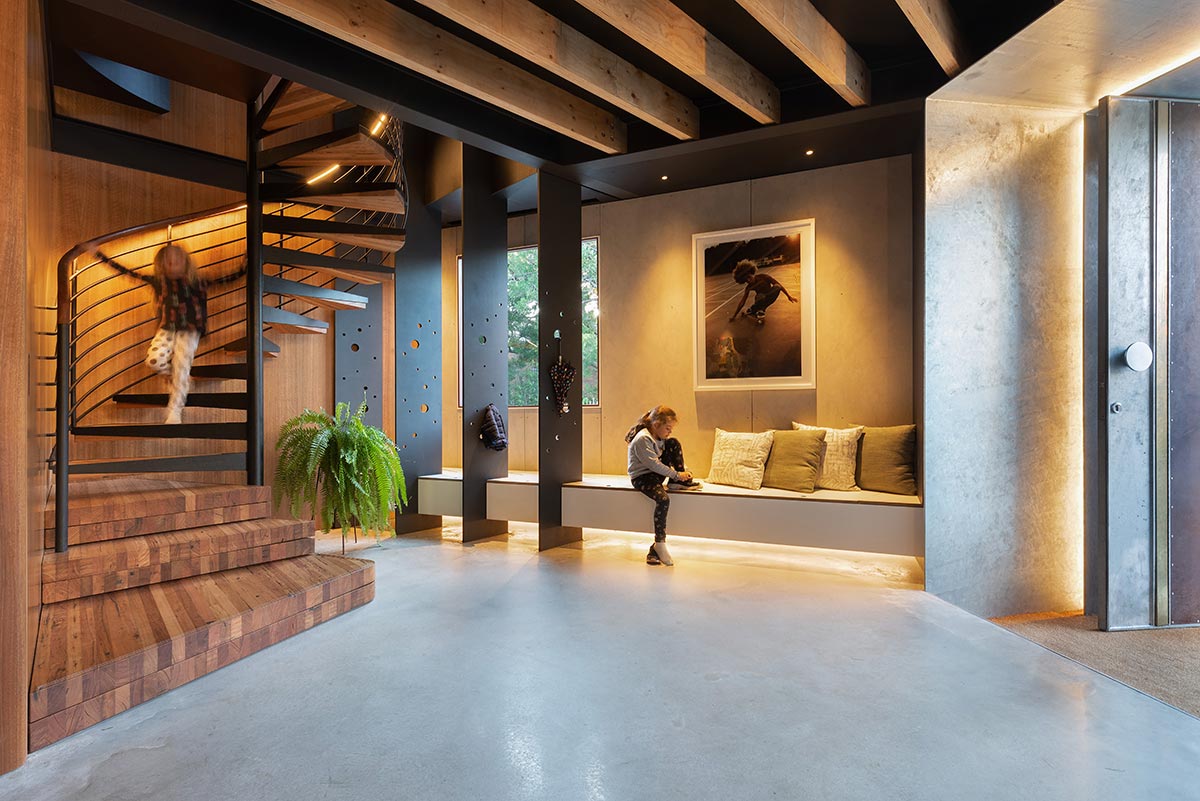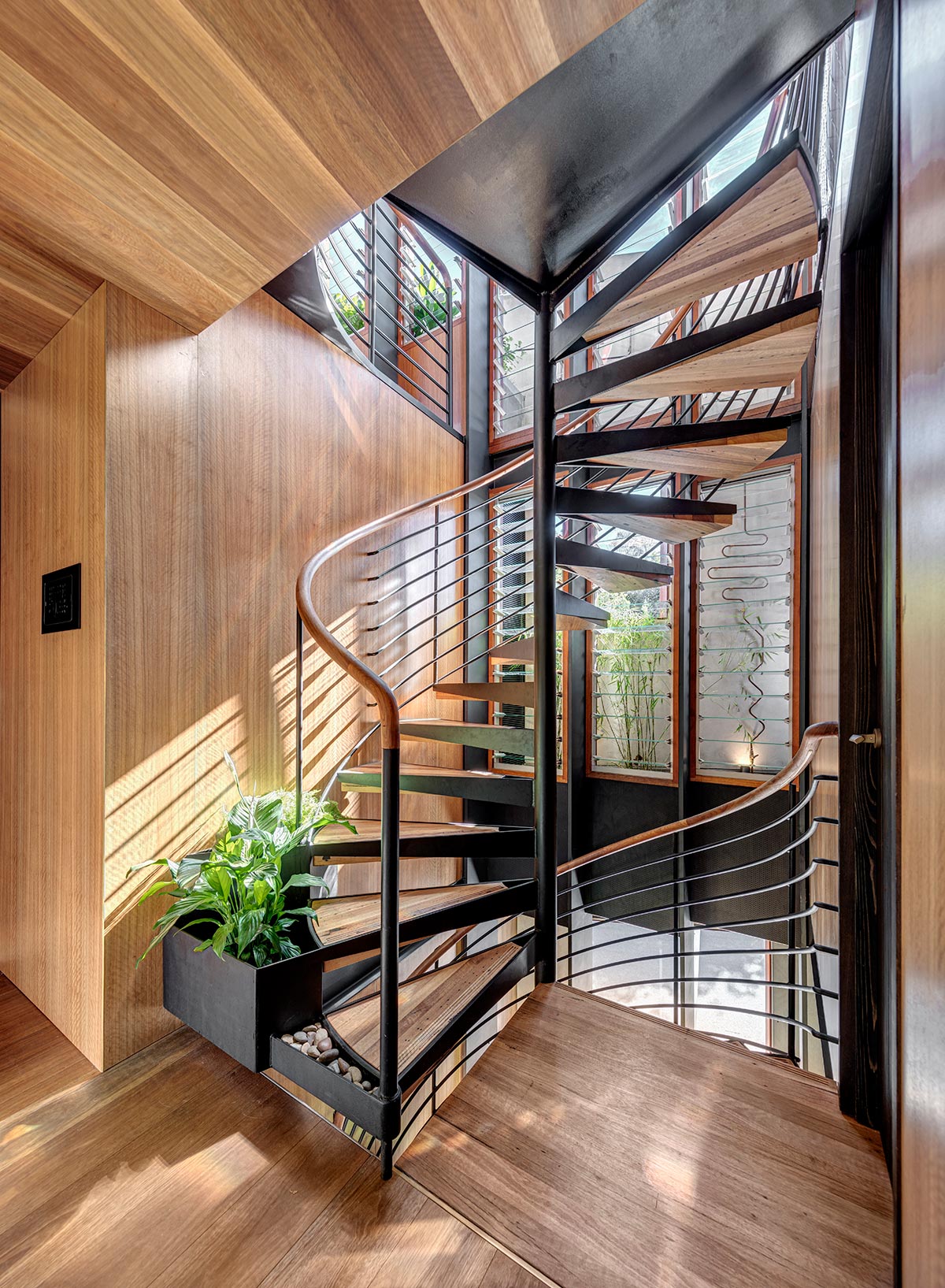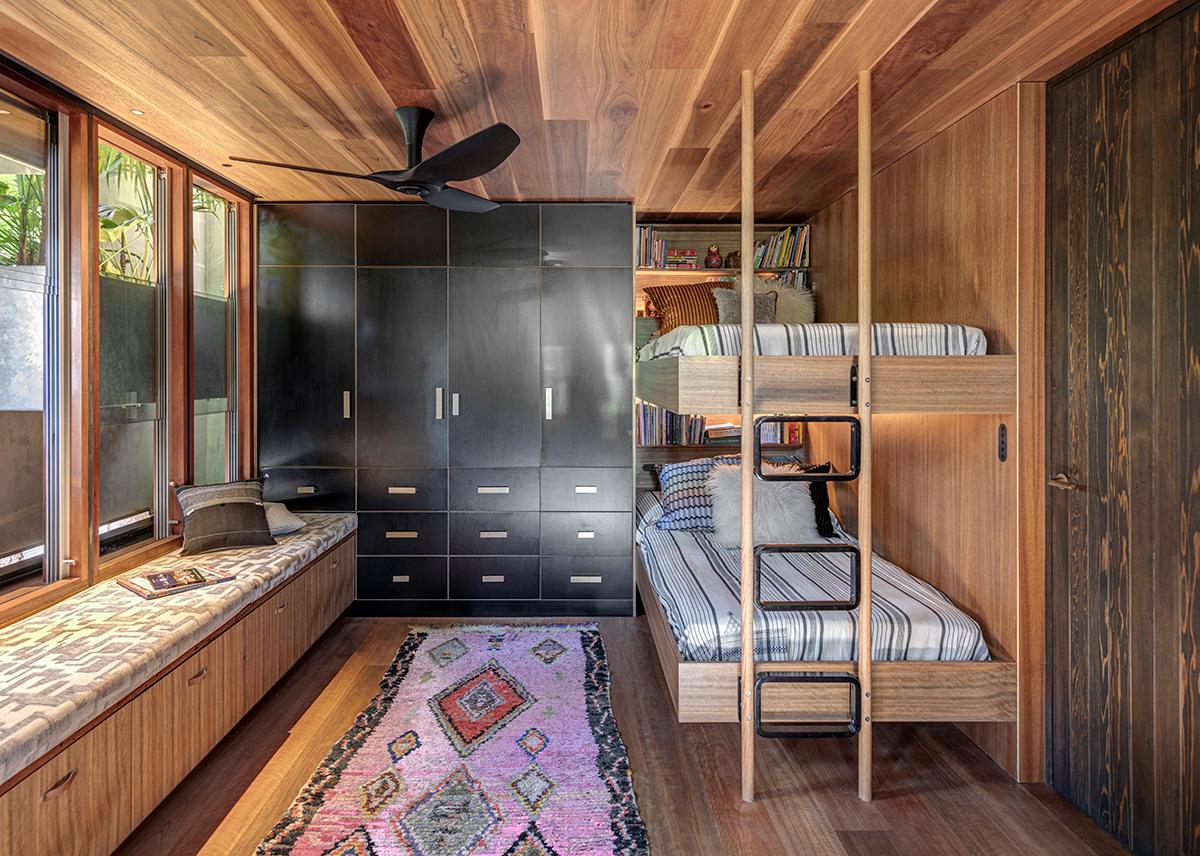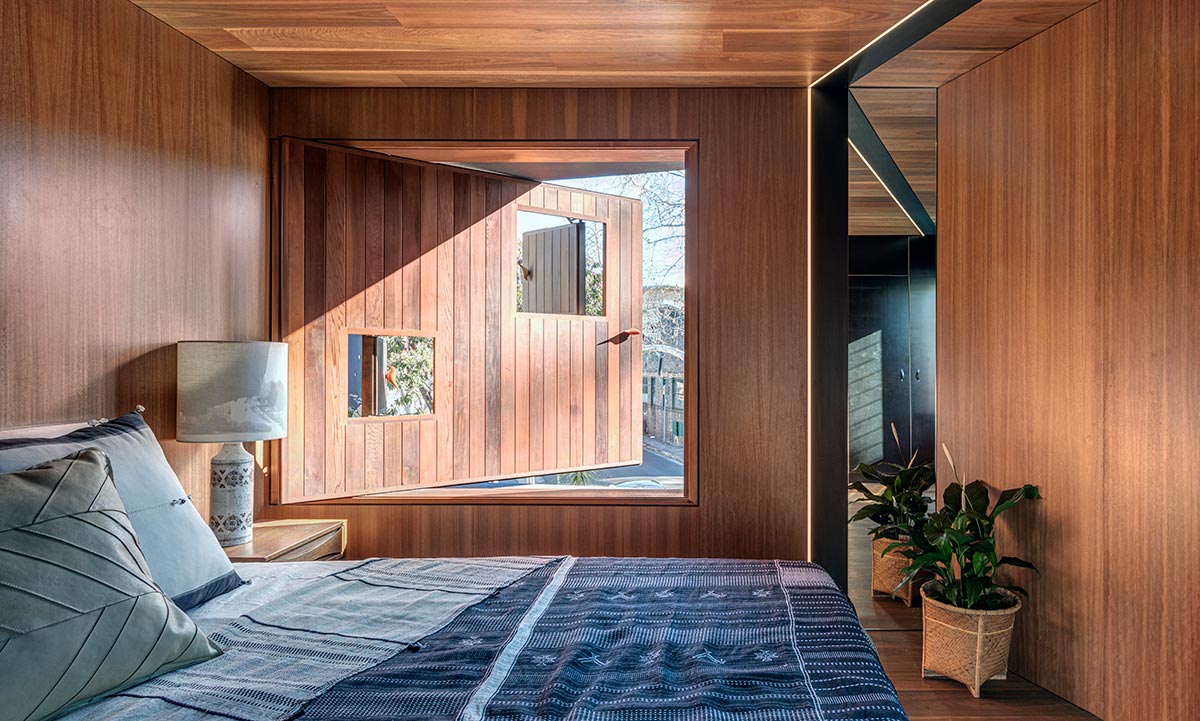 With investment in design and sustainability attributes, this home was made more efficient, functional and closer to nature. The team have also added various wellness features into the design, including a palette of natural materials, lush greenery, and abundance of light that offer both visual and kinesthetic effects to enhance a sense of calmness. It's the perfect example of architecture that nourishes the mind, body and soul. An architecture where landscape, food, nature, garden, environment, energy, waste, water and beauty exist symbiotically.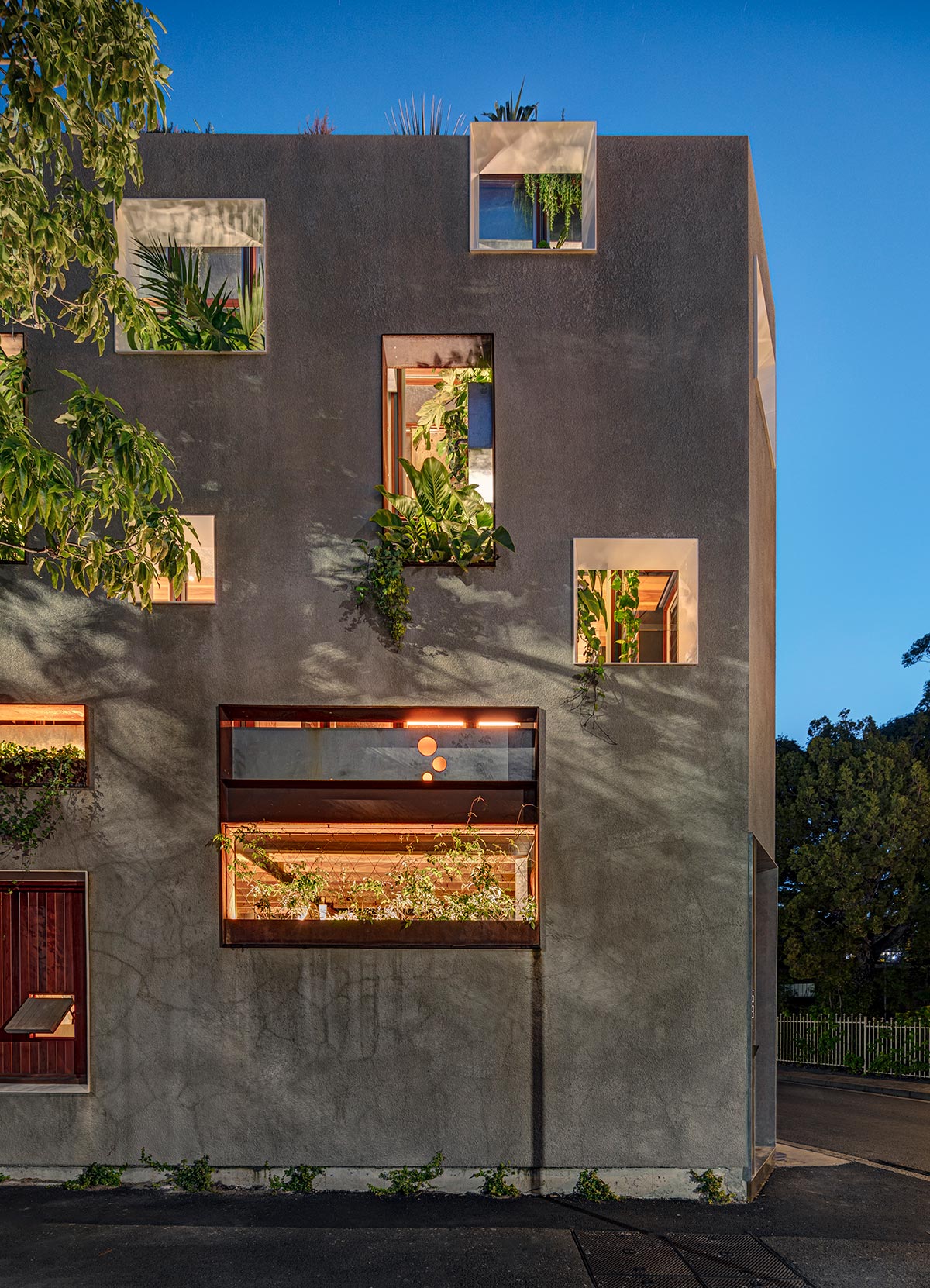 Project: Welcome To The Jungle House
Architect: CplusC Architectural Workshop
Location: Sydney, Australia
Type: Renovation
Photography: Murray Fredericks,  Michael Lassman