Located in Camperdown, New South Wales, the Rhythmic House is a new first floor addition to an existing single-storey home for a family of three. Designed by Kitty Lee Architecture, this project came with a straightforward brief which was to add a fresh first floor that would house two new bedrooms, a bathroom and a study. Let's look at the transformation..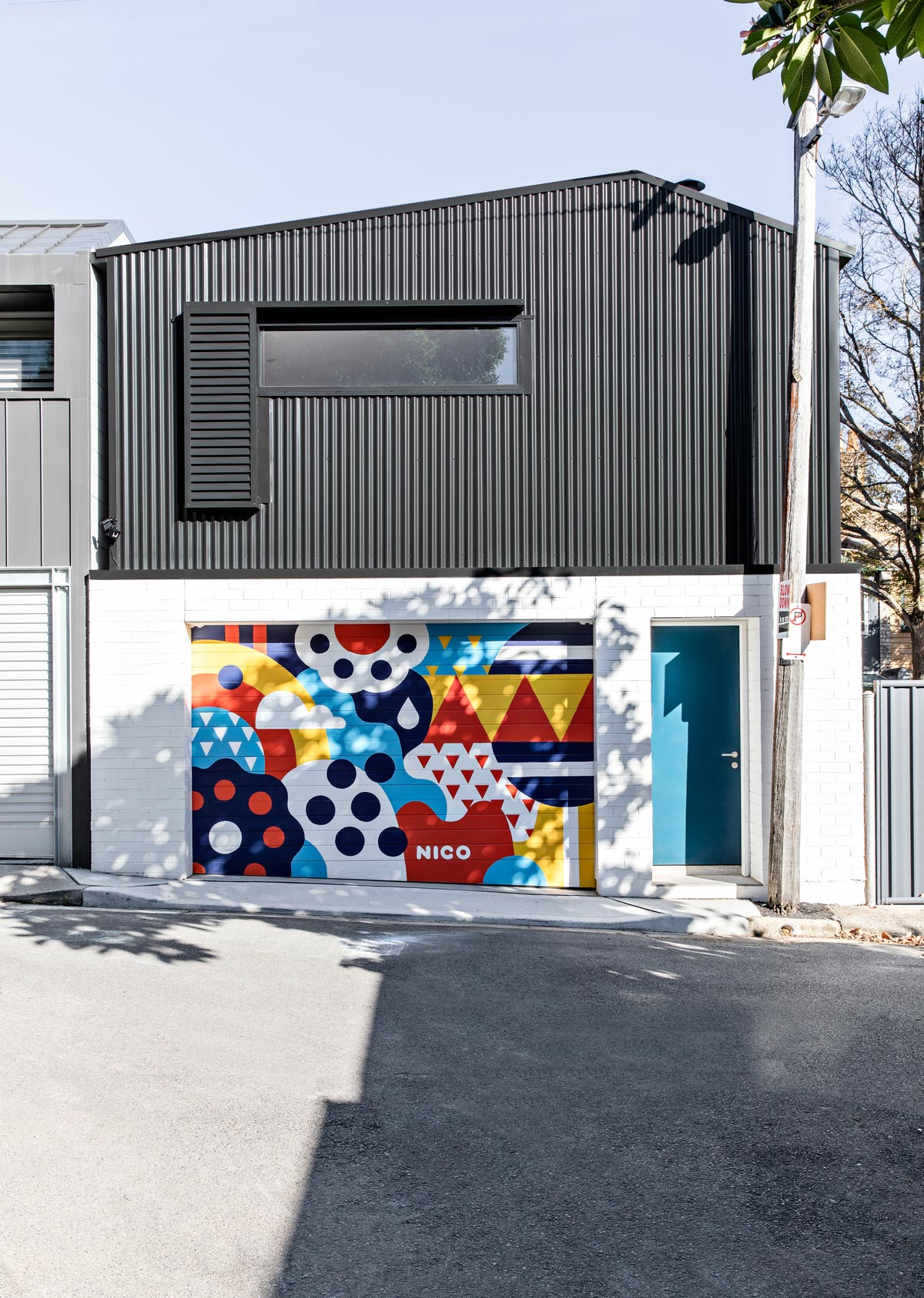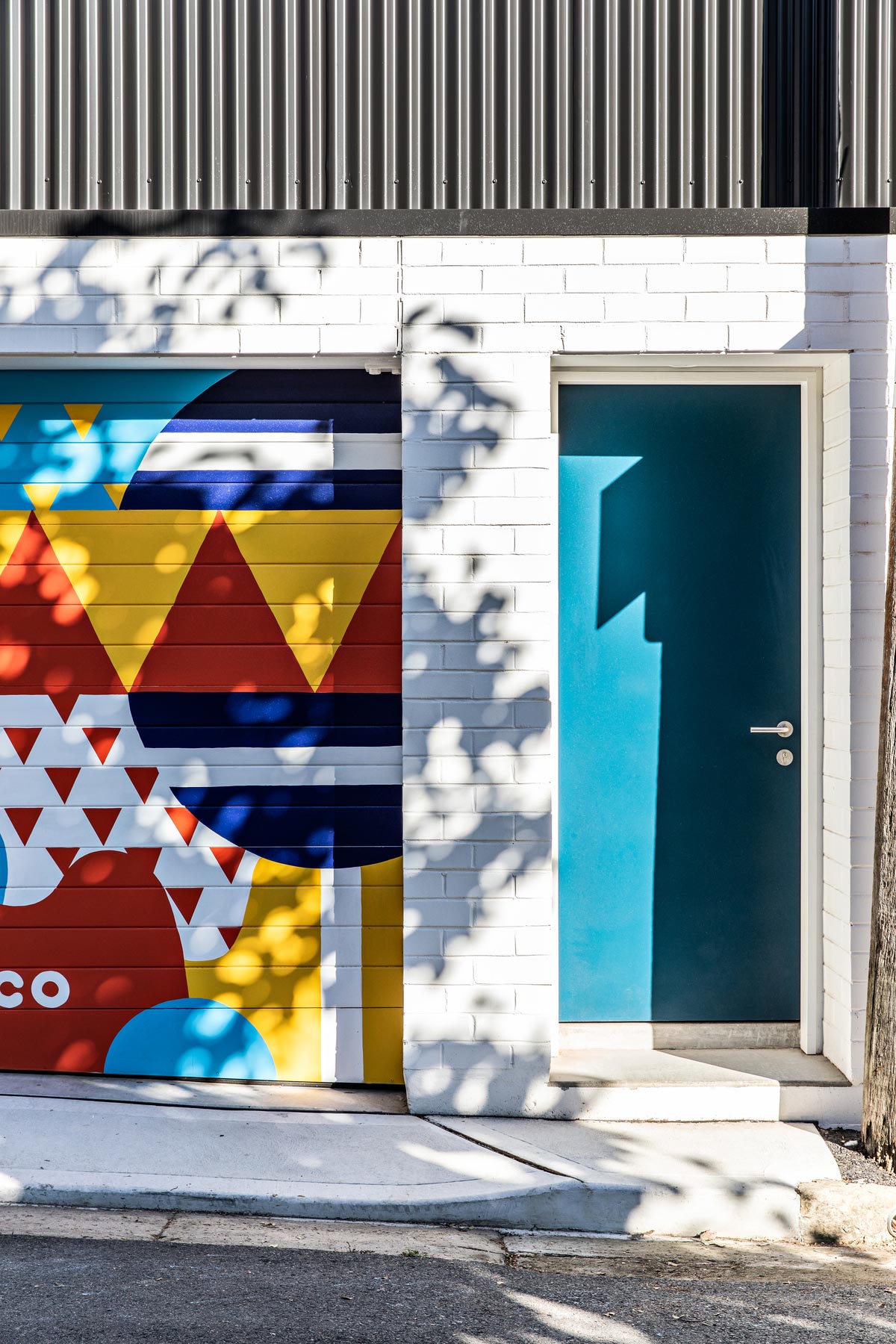 "The new first-floor bathroom is bright and serene, designed with a neutral material palette that is enhanced by the textural variation of the tiles. Inside the studio is a simple open-plan space under a raked ceiling. A small kitchenette and wardrobe bridges the living and sleeping spaces and the design of the windows take advantage of tree and sky views without compromising on privacy to and from the building." – Kitty Lee Architecture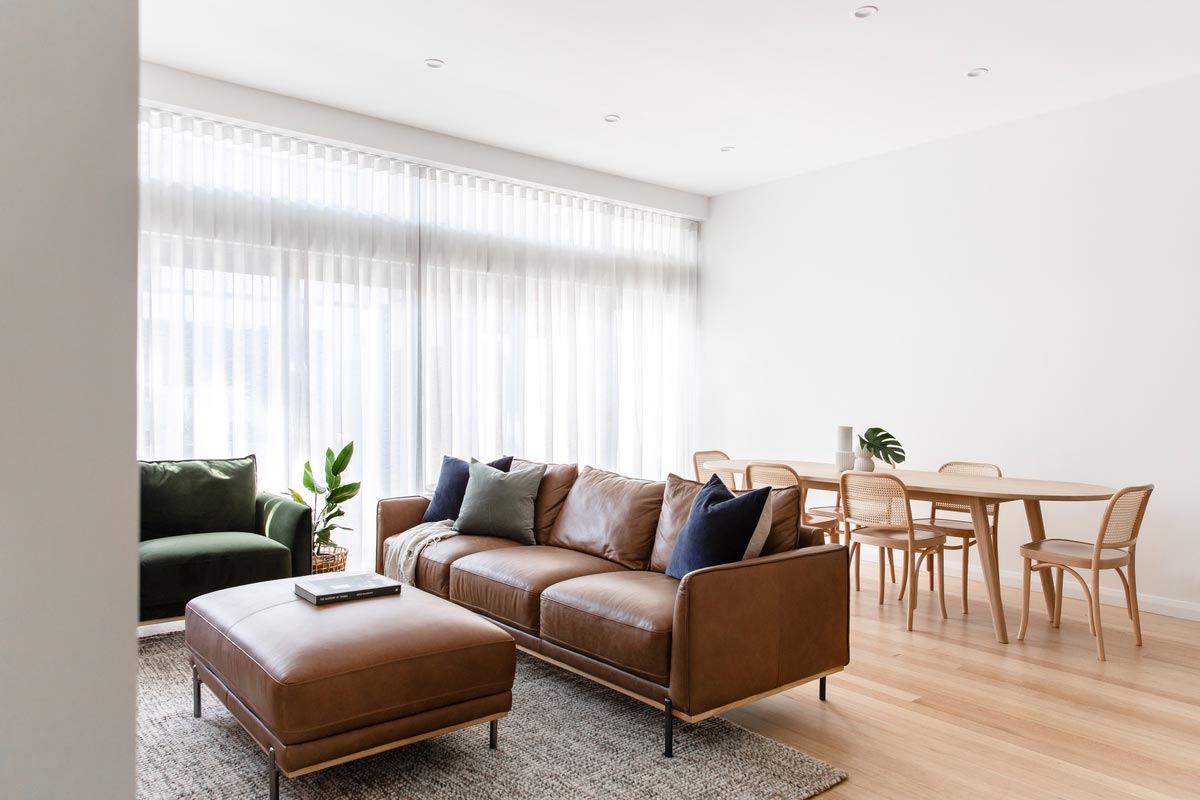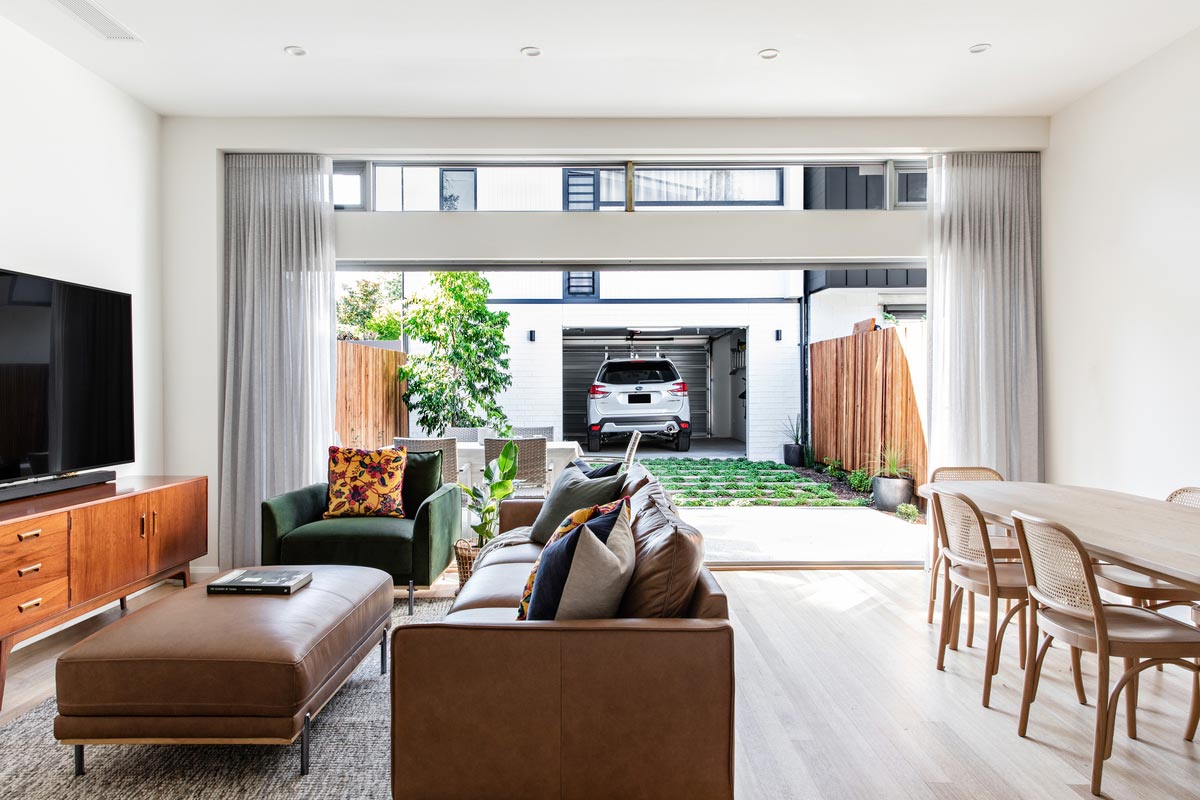 Being a family abode, the interior of the house was also given a conscious effort. A conservative style of design appears to be the global theme with the white walls, the uncomplicated woodwork of the furniture, and the subdued splashes of colours in the home accessories. The arrangement also allows and encourages social interactions in the interconnected living spaces. The overall composition is a response to the goal of creating a more considered and practical cosy home.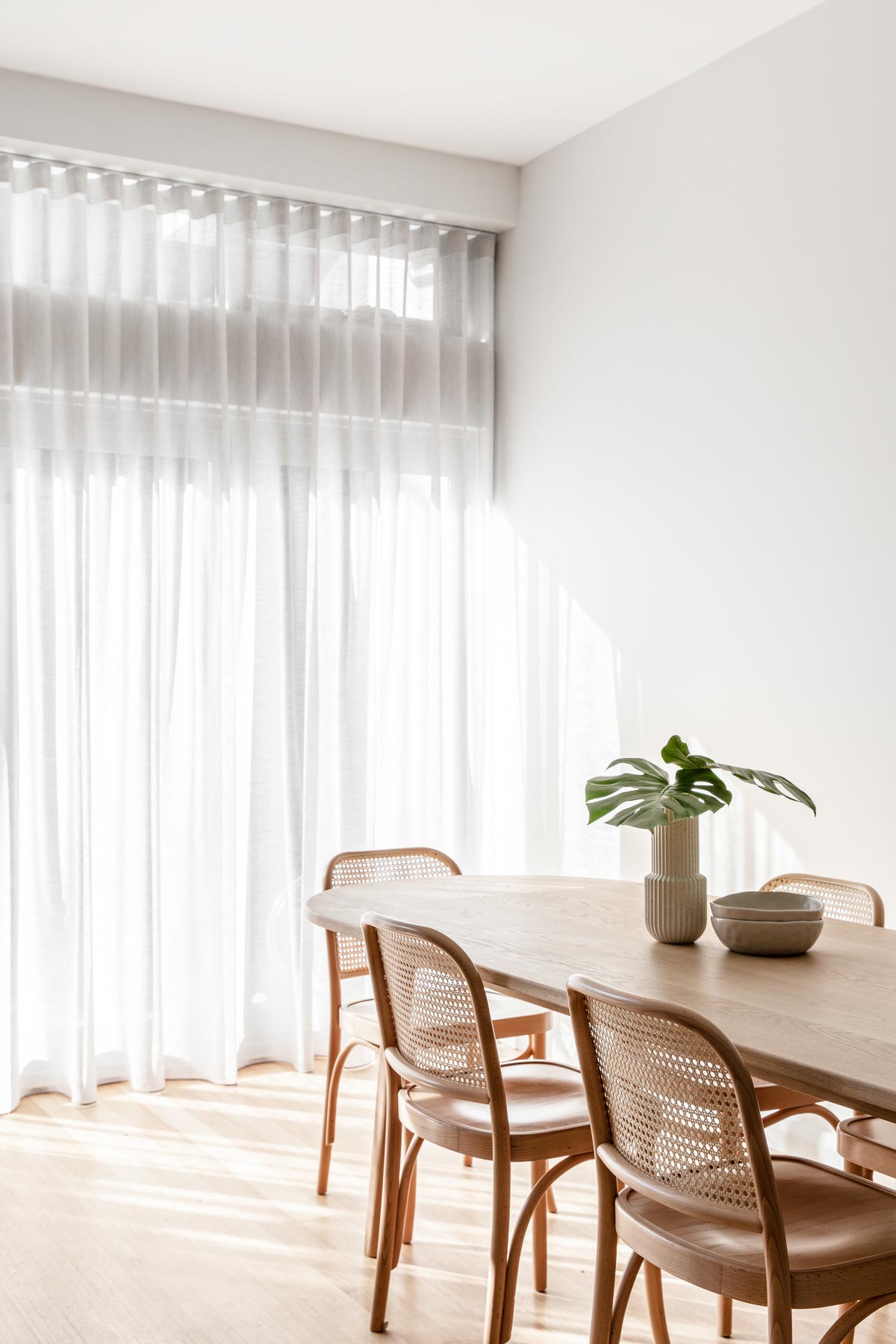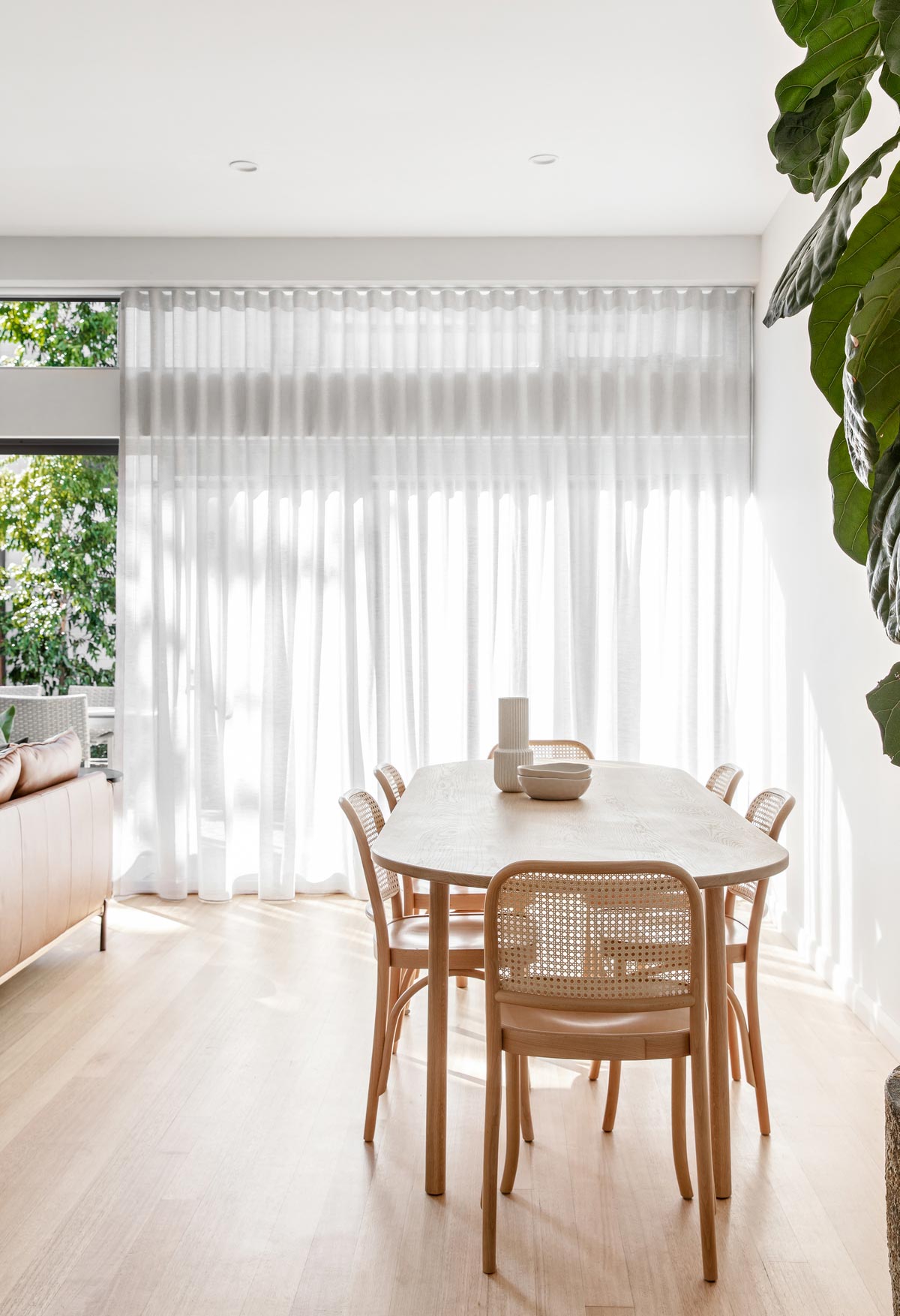 At the centre of the house, you'd find a large opening inviting you to step out and enjoy the outdoors. When you choose to chill out by the sun, this area easily comes into view. This design framework was considered to encourage sensory contact between the inside and outside of the house.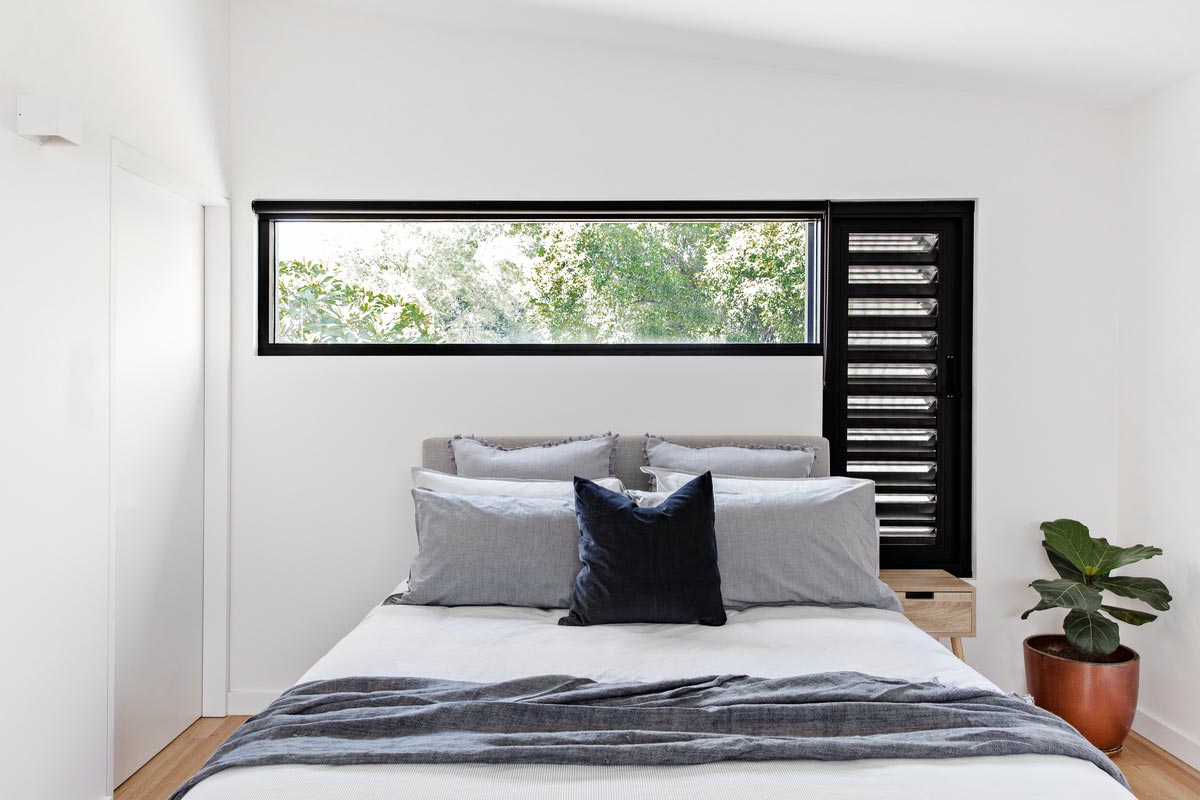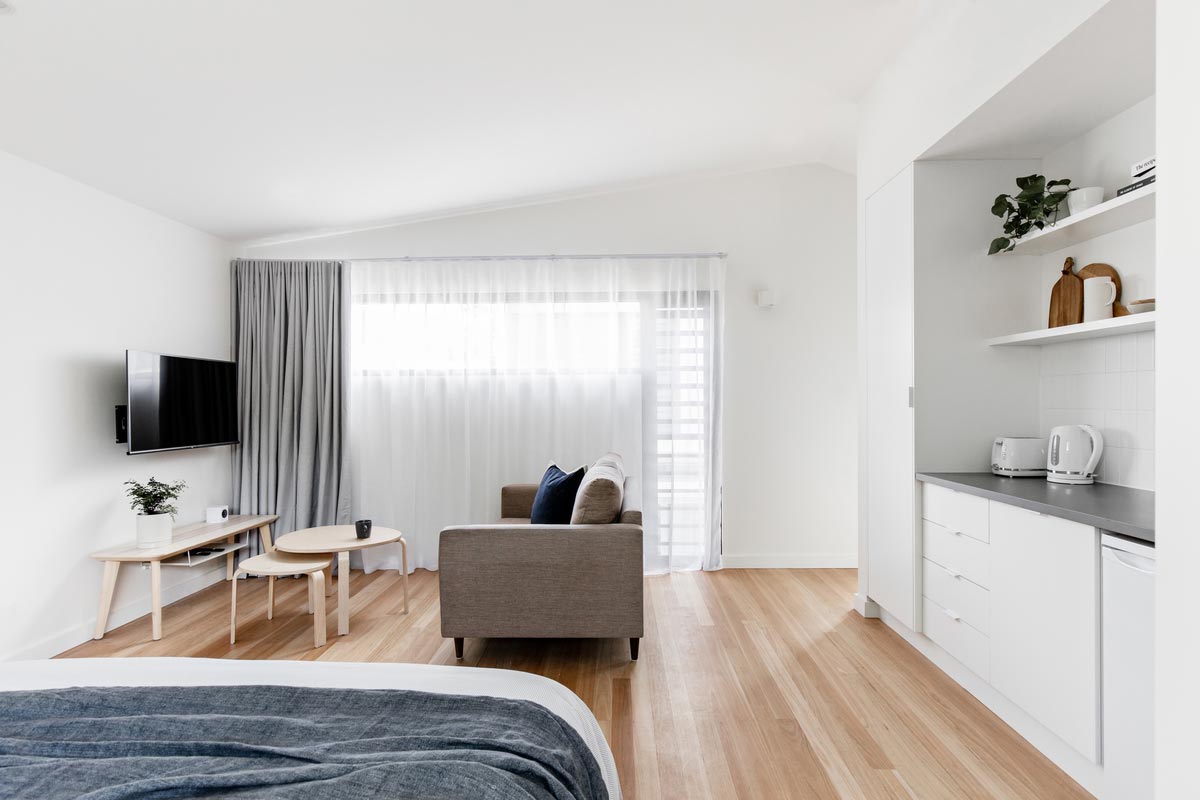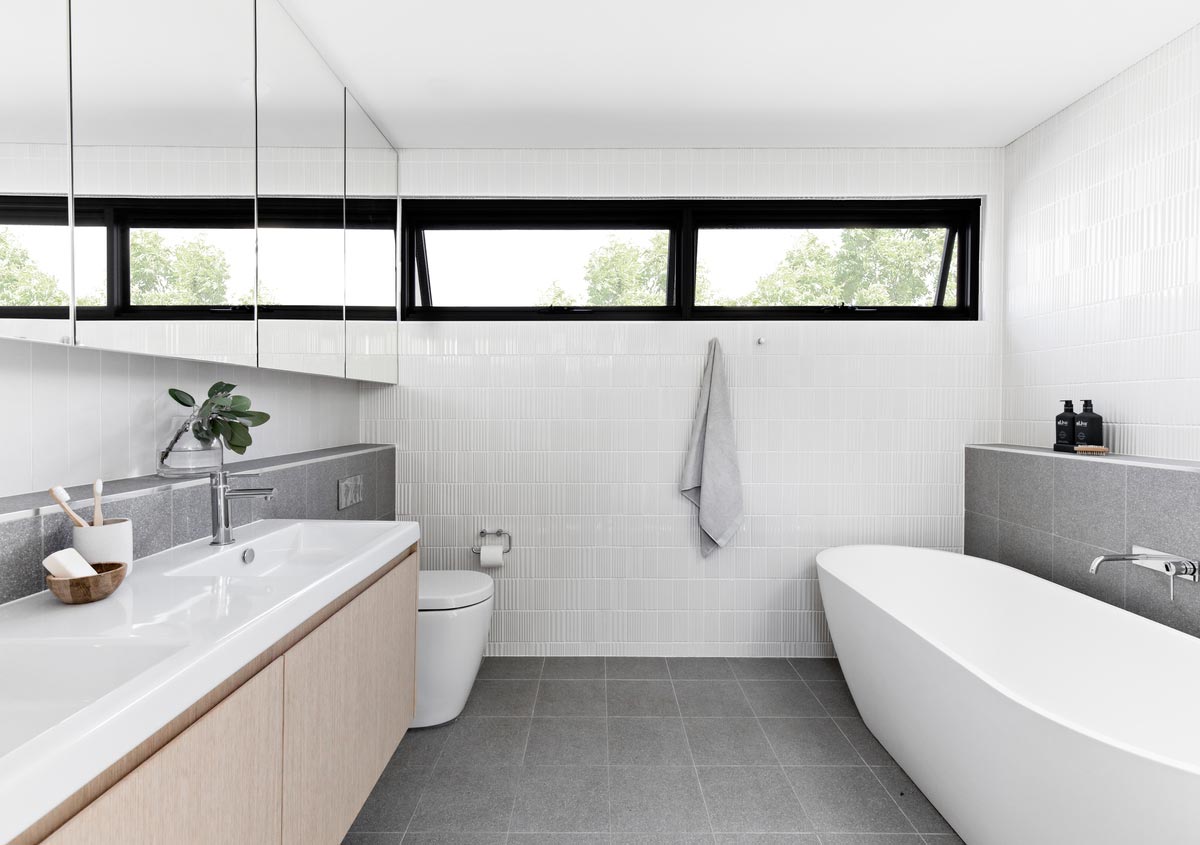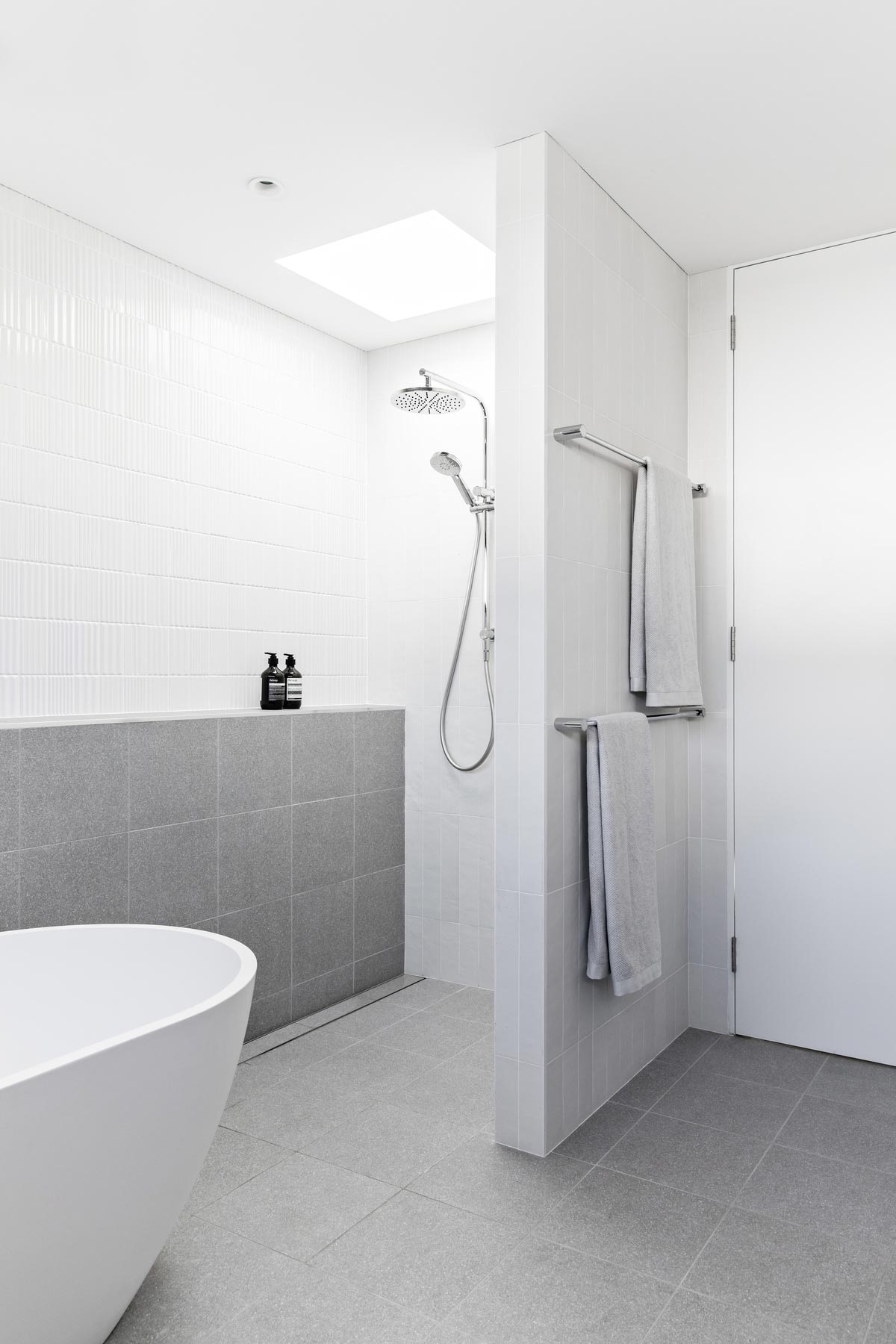 "On the ground floor, only small changes were required to dramatically transform the existing living and dining rooms – the existing walls were thickened to conceal the new first-floor structure, the timber floors were refinished, the wallpaper was replaced with a fresh coat of paint, and new full height sheer curtains replaced the impractical roller blinds covering the existing bi-fold doors." – Kitty Lee Architecture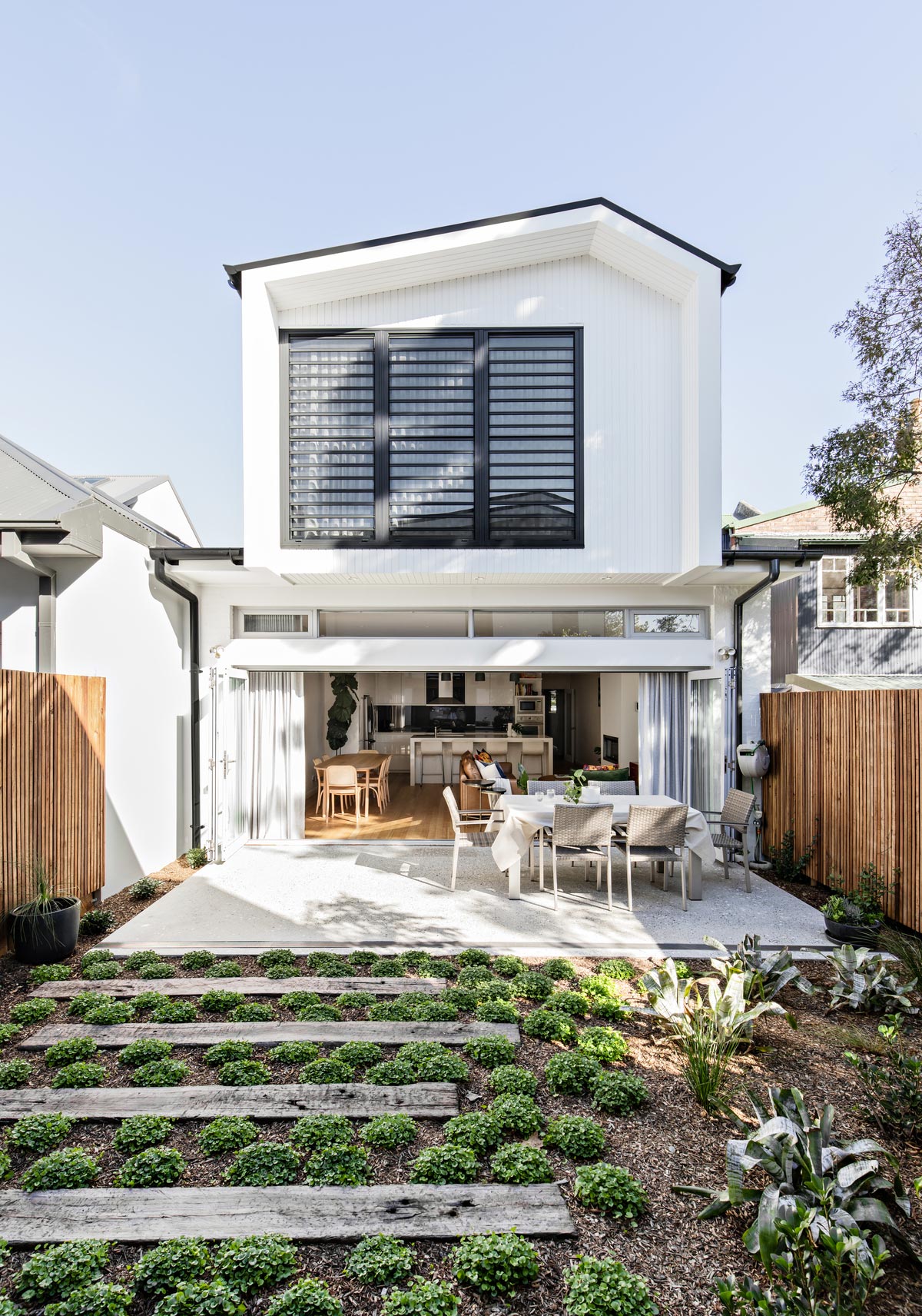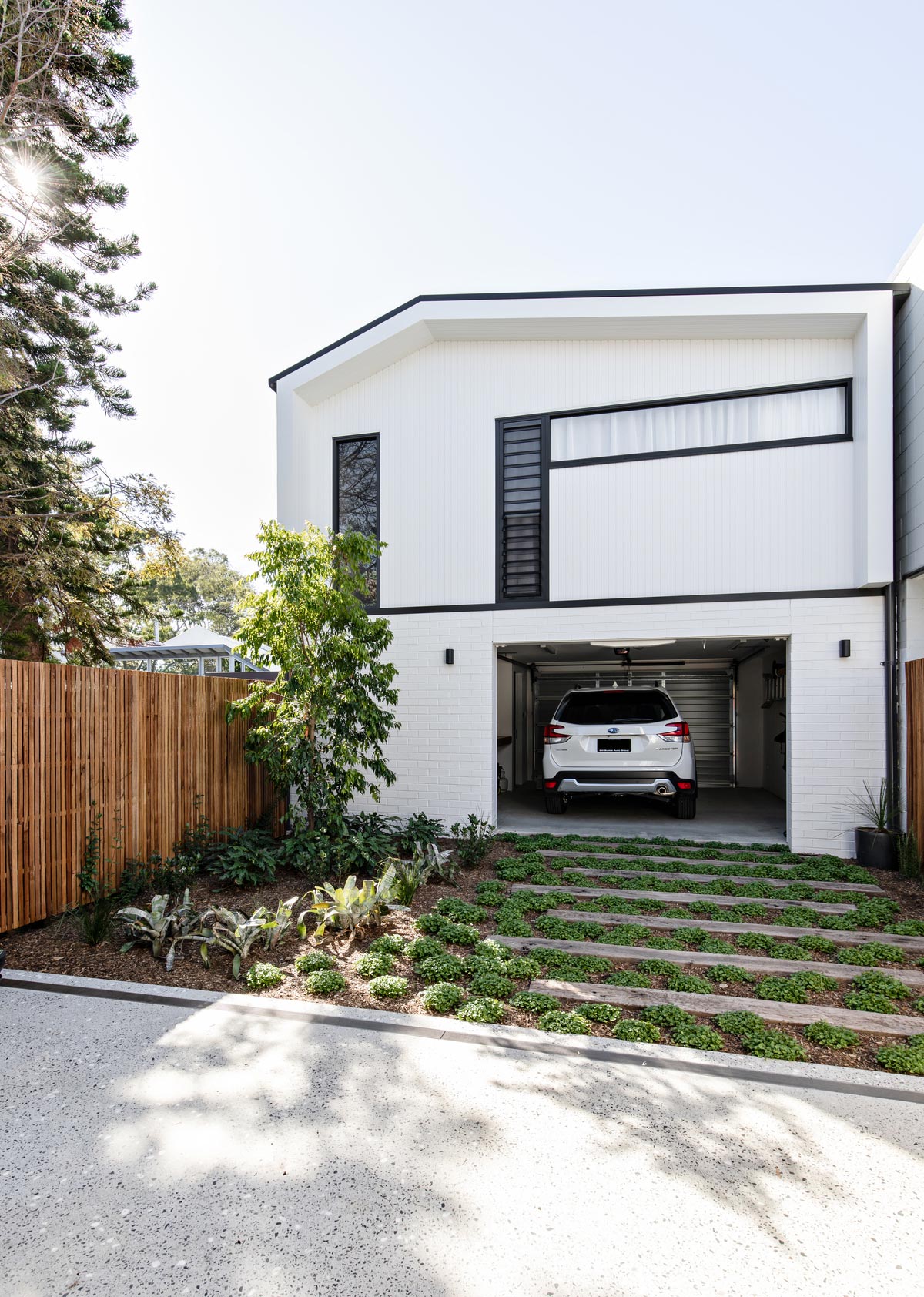 The form of the asymmetric addition is a rhythmic expression of its functional requirements where the design was carefully considered to maintain amenity to the surrounding buildings whilst maximising natural light and privacy within. This project showcased the beauty of renovating a home and blended it perfectly with the existing structure. Kudos to the team!
House Project: Rhythmic House
Architect: Kitty Lee Architecture
Location: Sydney, Australia
Type: Renovation
Builder: Geometric Construction
Photographer: The Palm Co