The Post + Gable House in Warrandyte South, Victoria, is an eclectically modern family home that underwent a renovation… This house was designed by Kirsten Johnstone Architecture from Melbourne whose portfolio includes adaptive reuse, additions, and bespoke new houses. The goal was to transform and overhaul the house to create a light-filled family home that reflects the personality of the clients, while being unique, modern, and with high-quality finishes.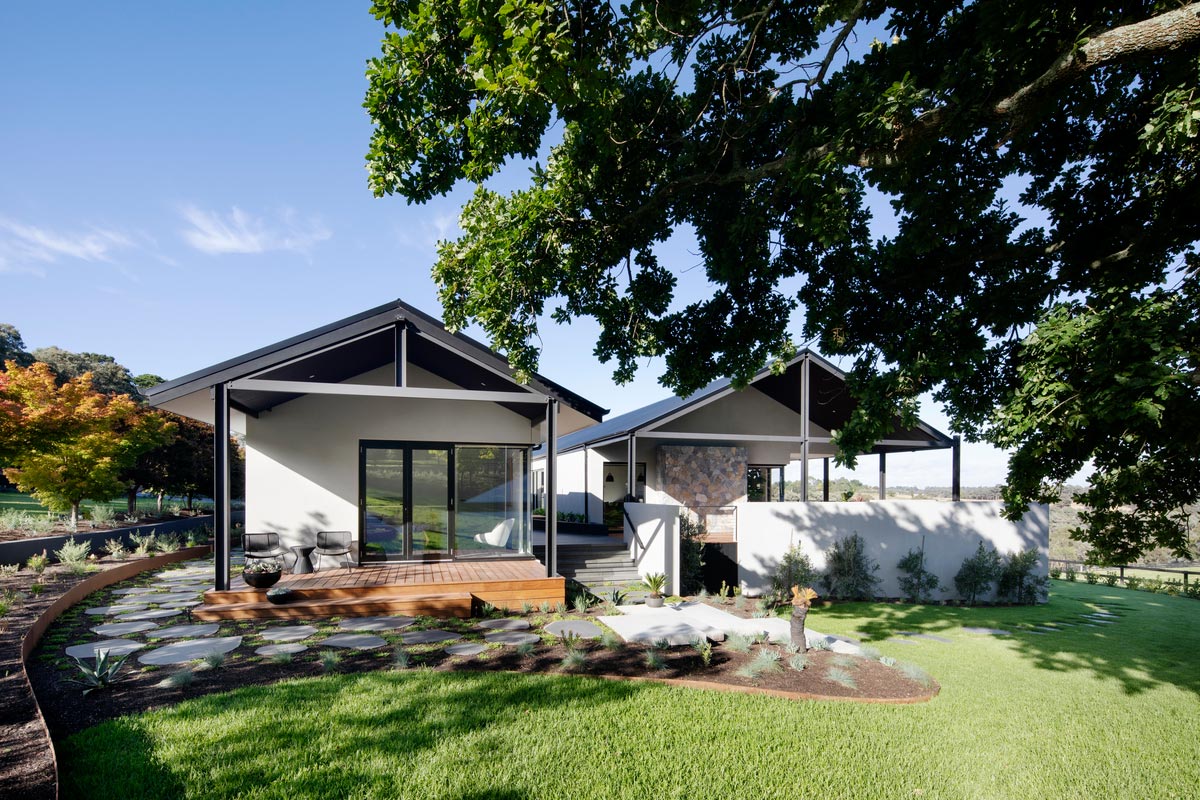 The original dwelling was orientated to provide broad views of the allotment's open farmland. However, its westerly orientation presented both opportunities and constraints that made it less desirable for inclement weather and summer sun.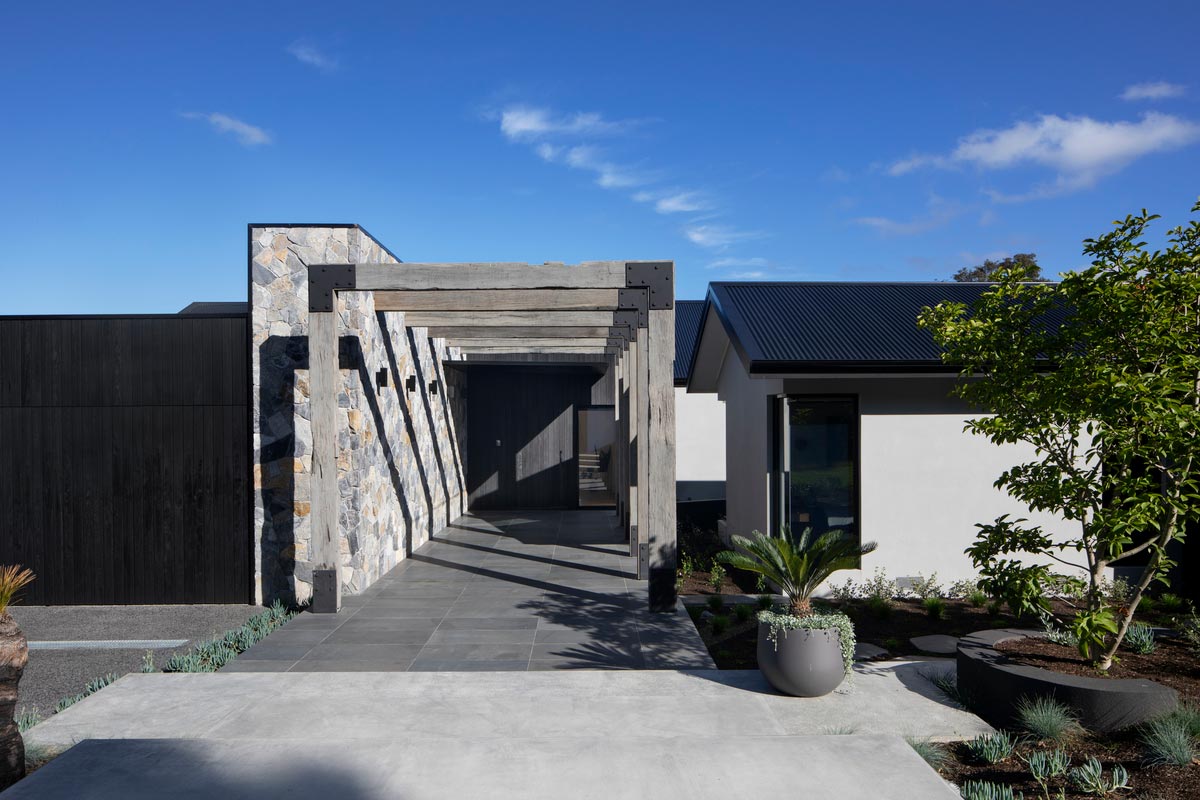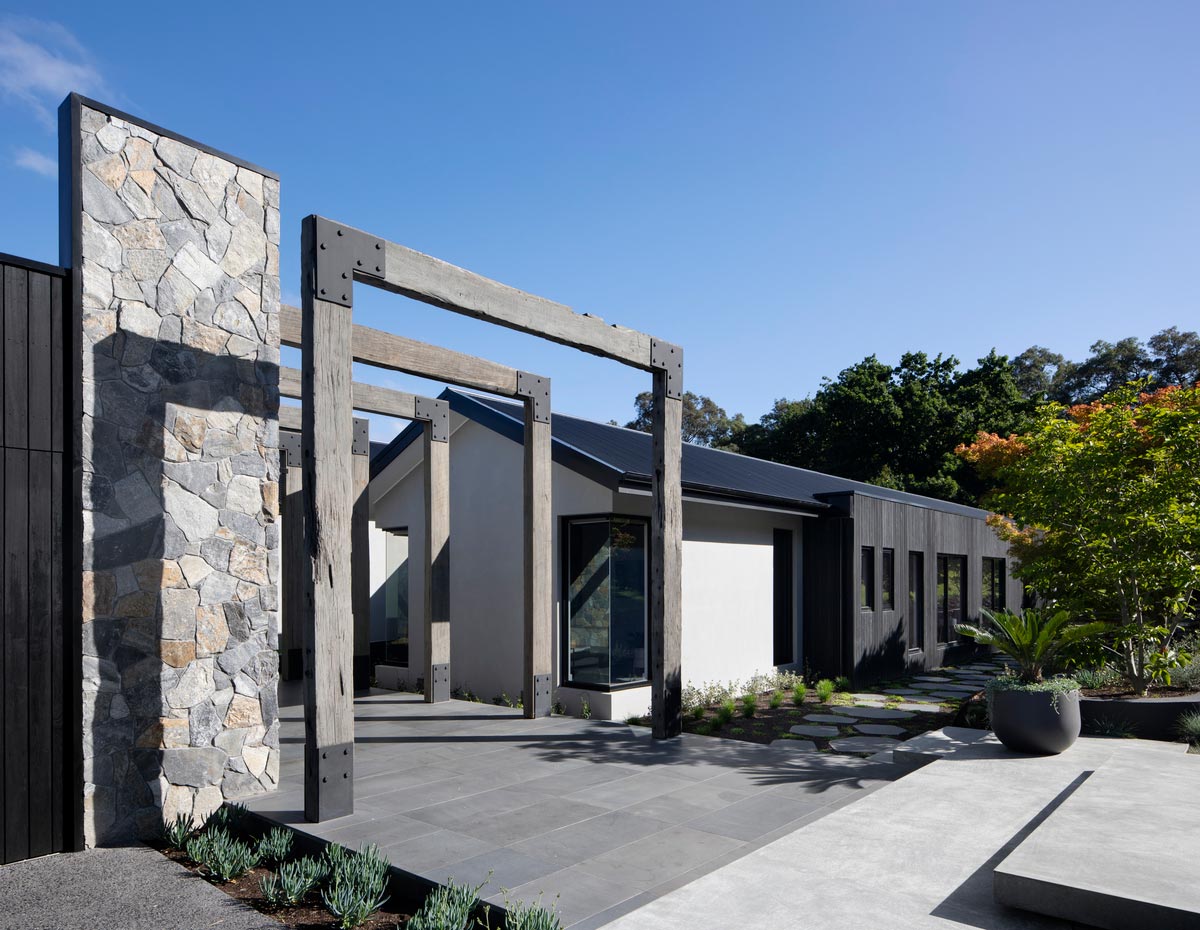 This client asked Kirsten to undertake extensive renovations that included additions and modifications to the home, a complete reconfiguration of the internal footprint, exterior finishes, and a link between the wings as well as interior styling.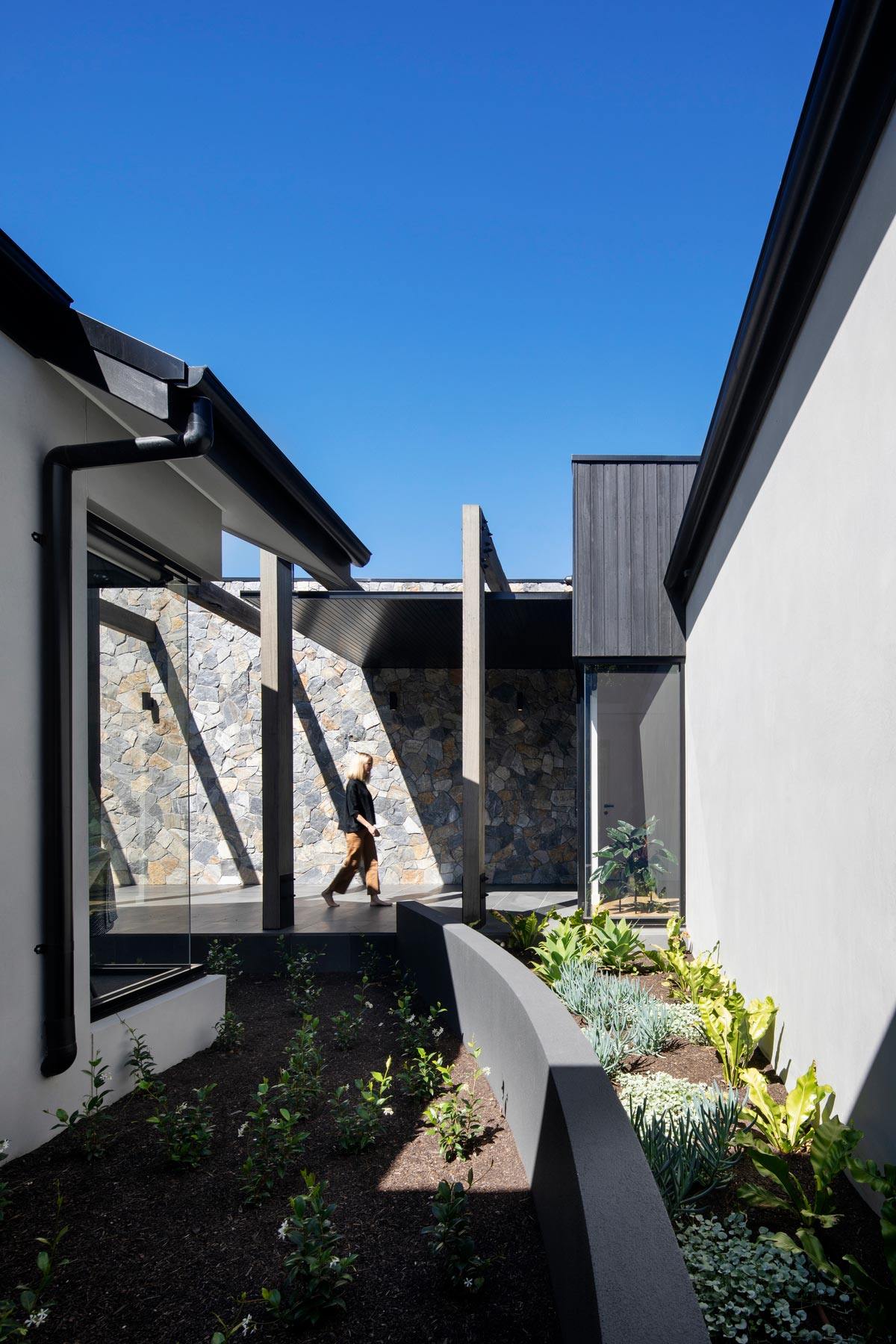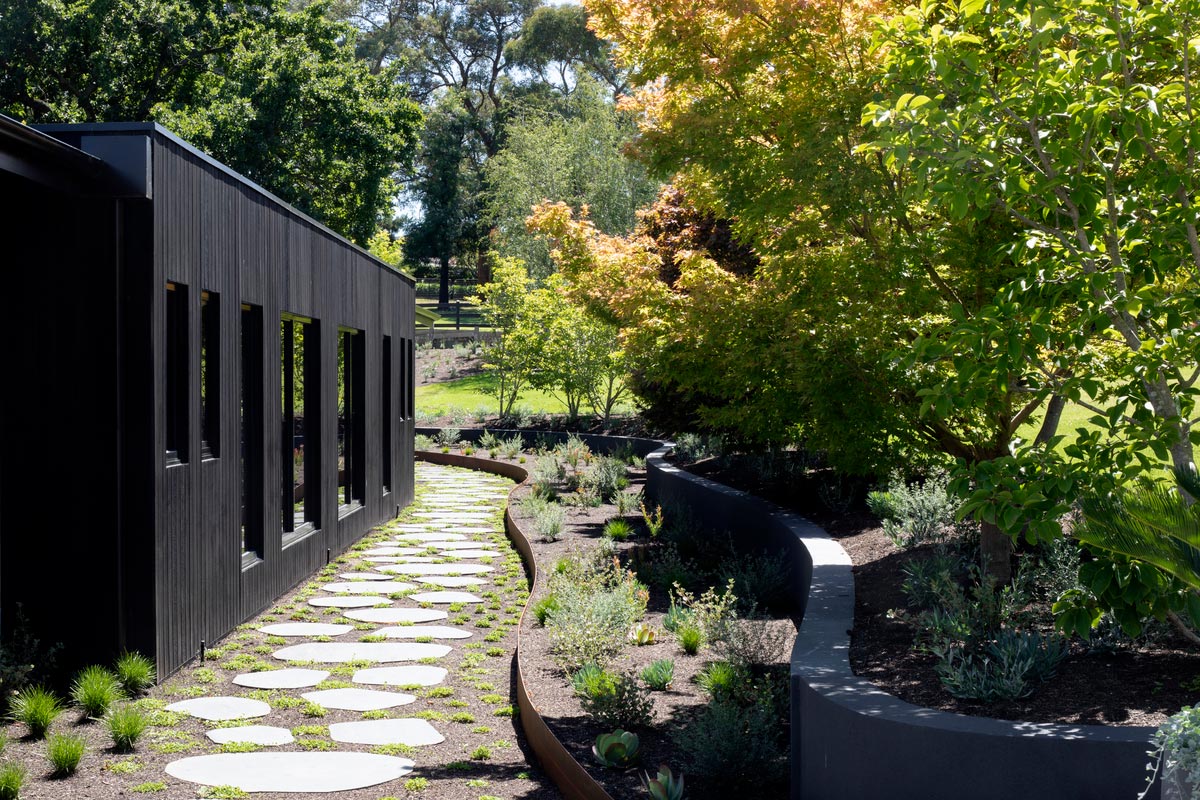 In such a setting, the clients were naturally keen to maximize the house's location with great views of the landscape. The tired exterior facade pleaded for an upgrade, as did the under-utilised courtyard space, whose poor access and lack of landscaping features made it difficult to utilise.
The existing verandah needed to be extensively restored; the new one makes a strong visual impact on the site. Following the addition and roof alterations, the homeowners are delighted with the feeling of light and openness that fills their home.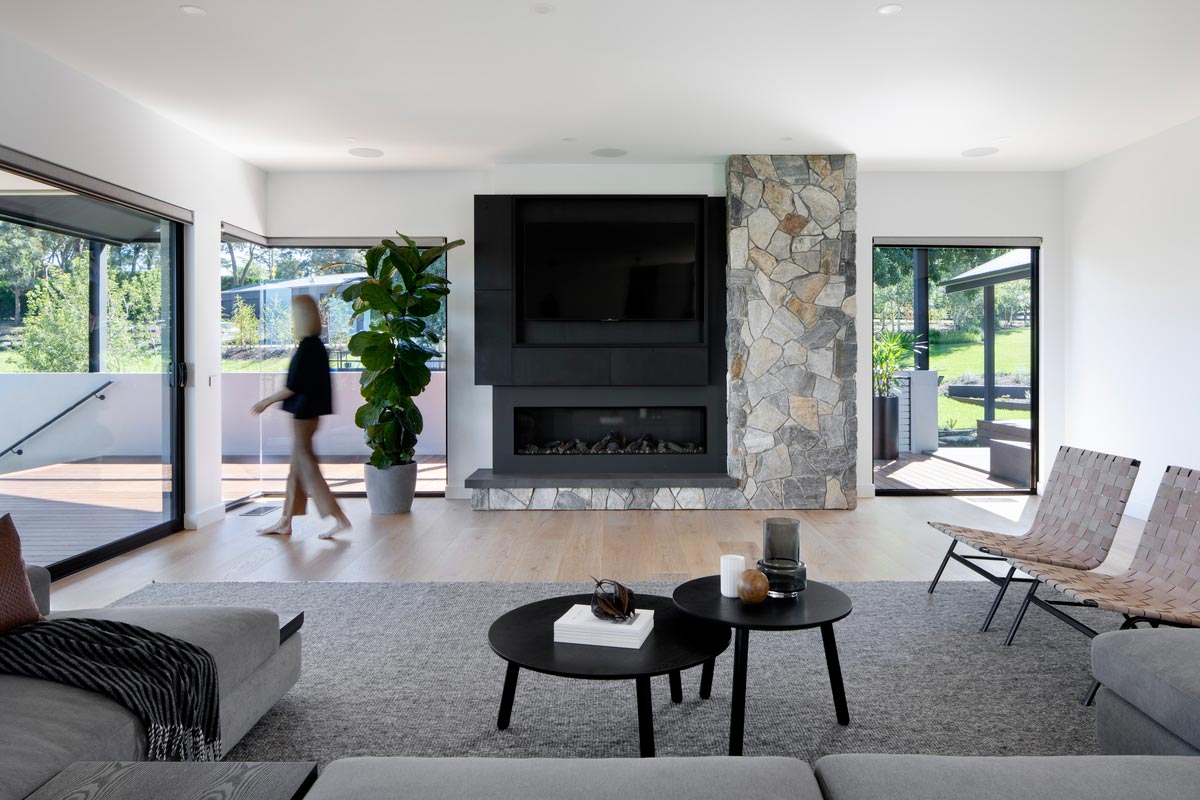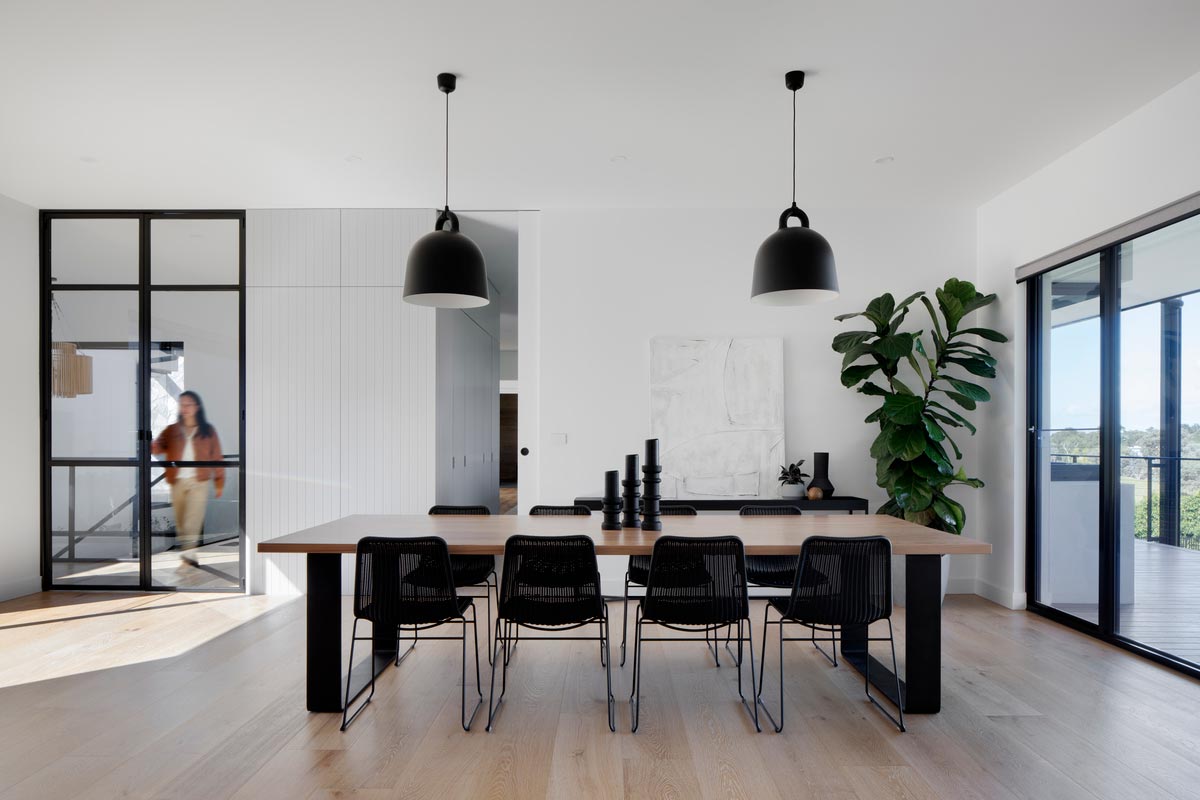 These objectives were driven by the desire for an elegant, yet timeless aesthetic to uphold contemporary living. The interiors of the home were especially influenced by this approach; soft and minimal tones were combined with black details to frame and compliment the surrounding scenic views.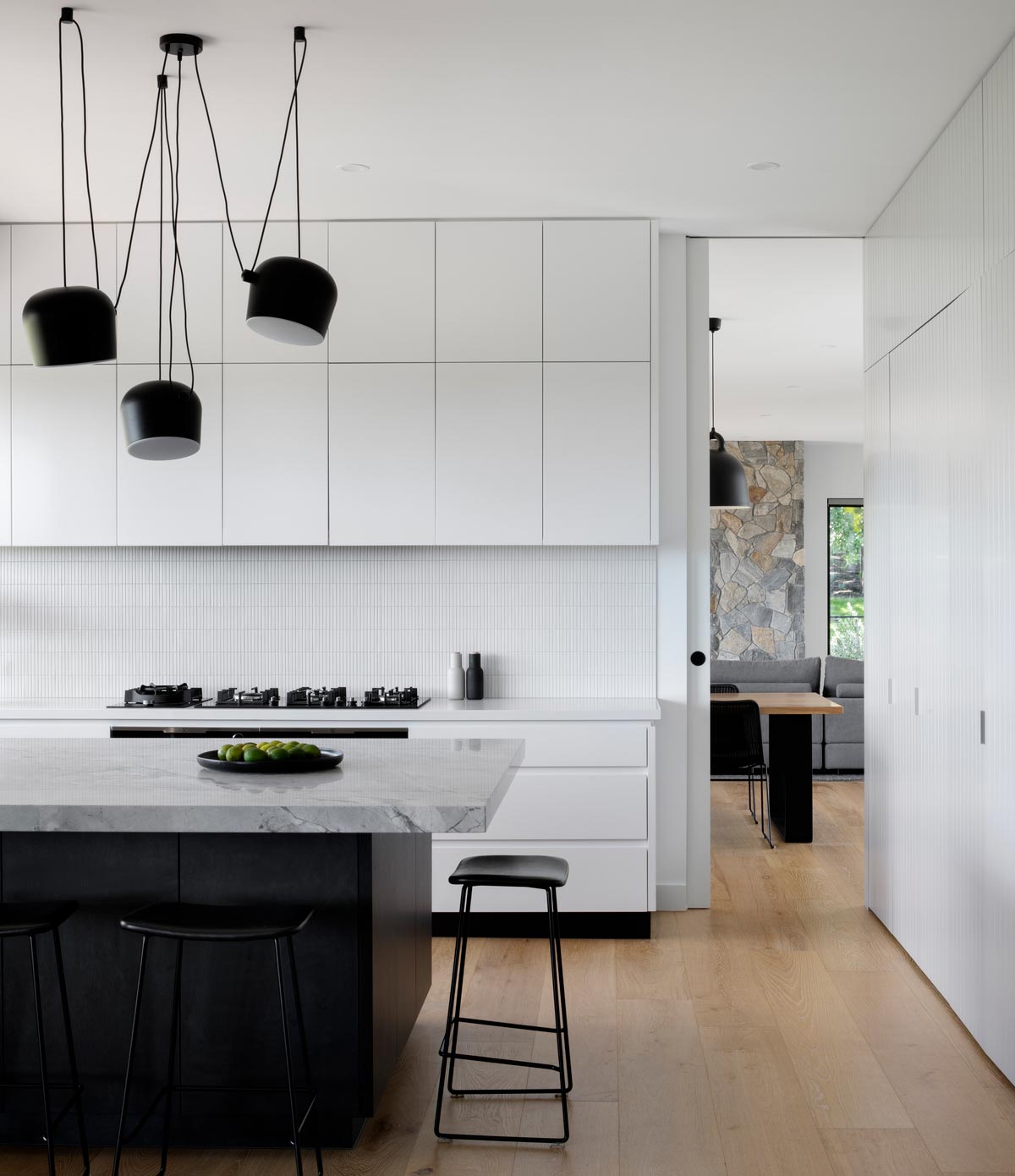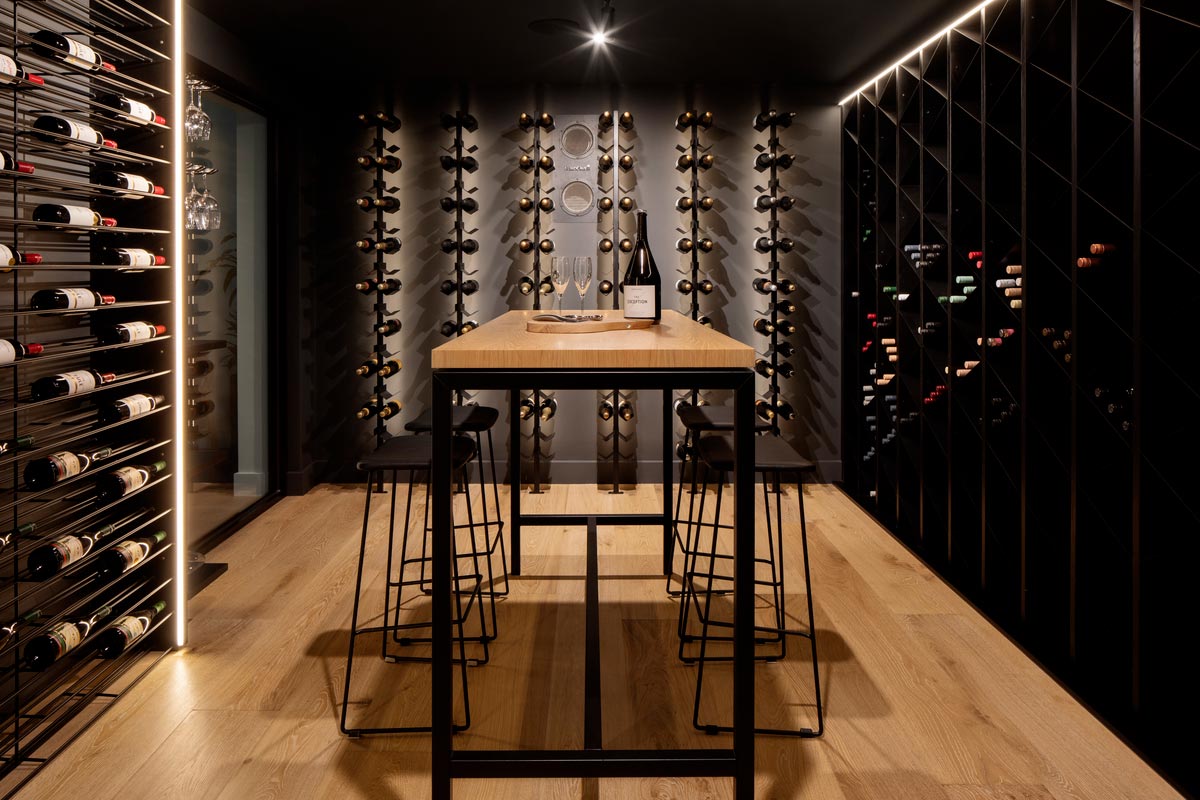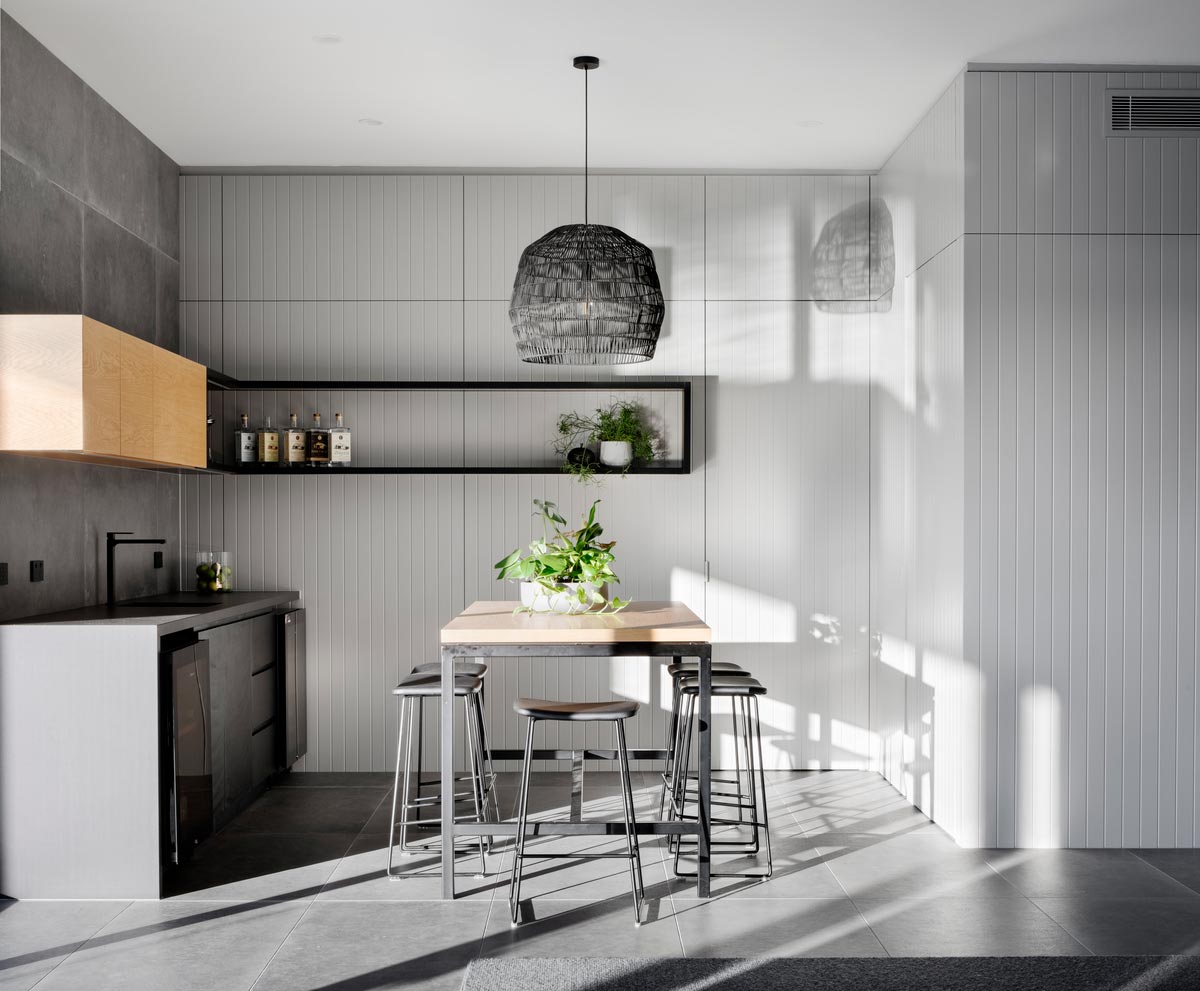 The clients love to entertain and therefore wanted indoor-outdoor dining, living and entertainment areas that were spacious and well-functioning. The cellar, bar and home theatre kept in line with this essential design focus.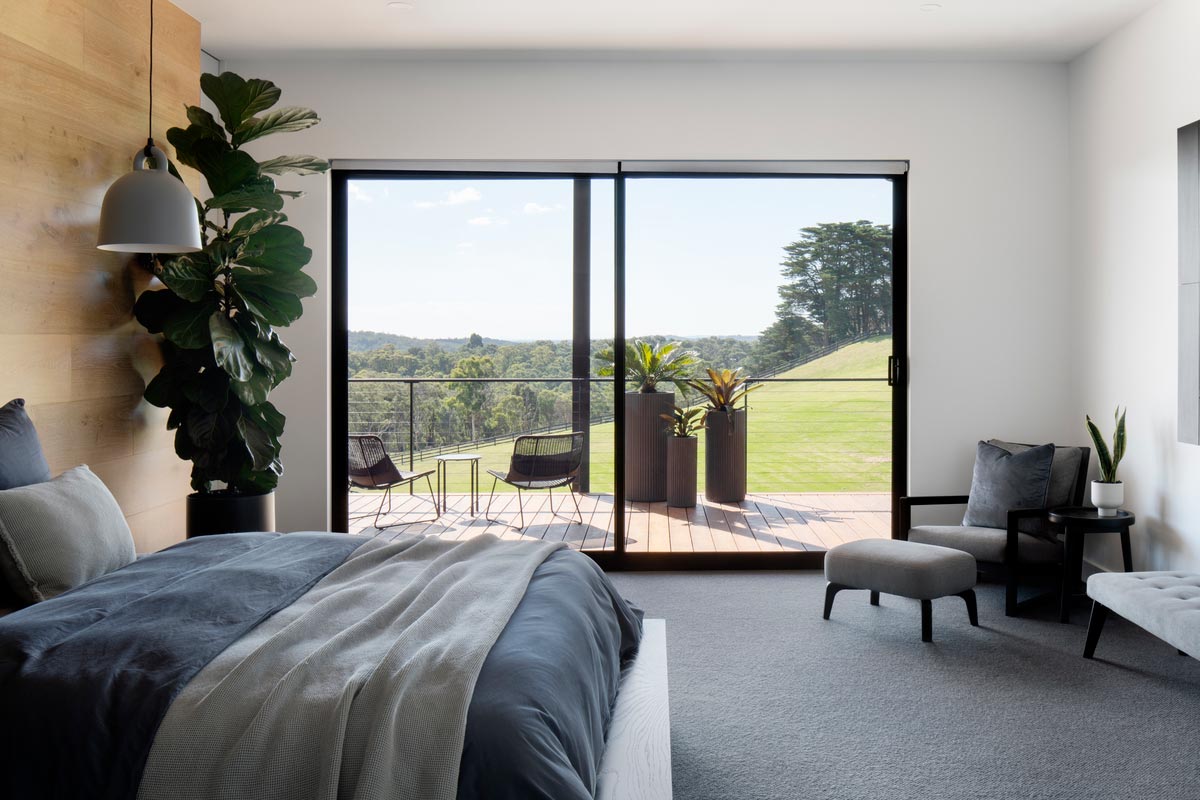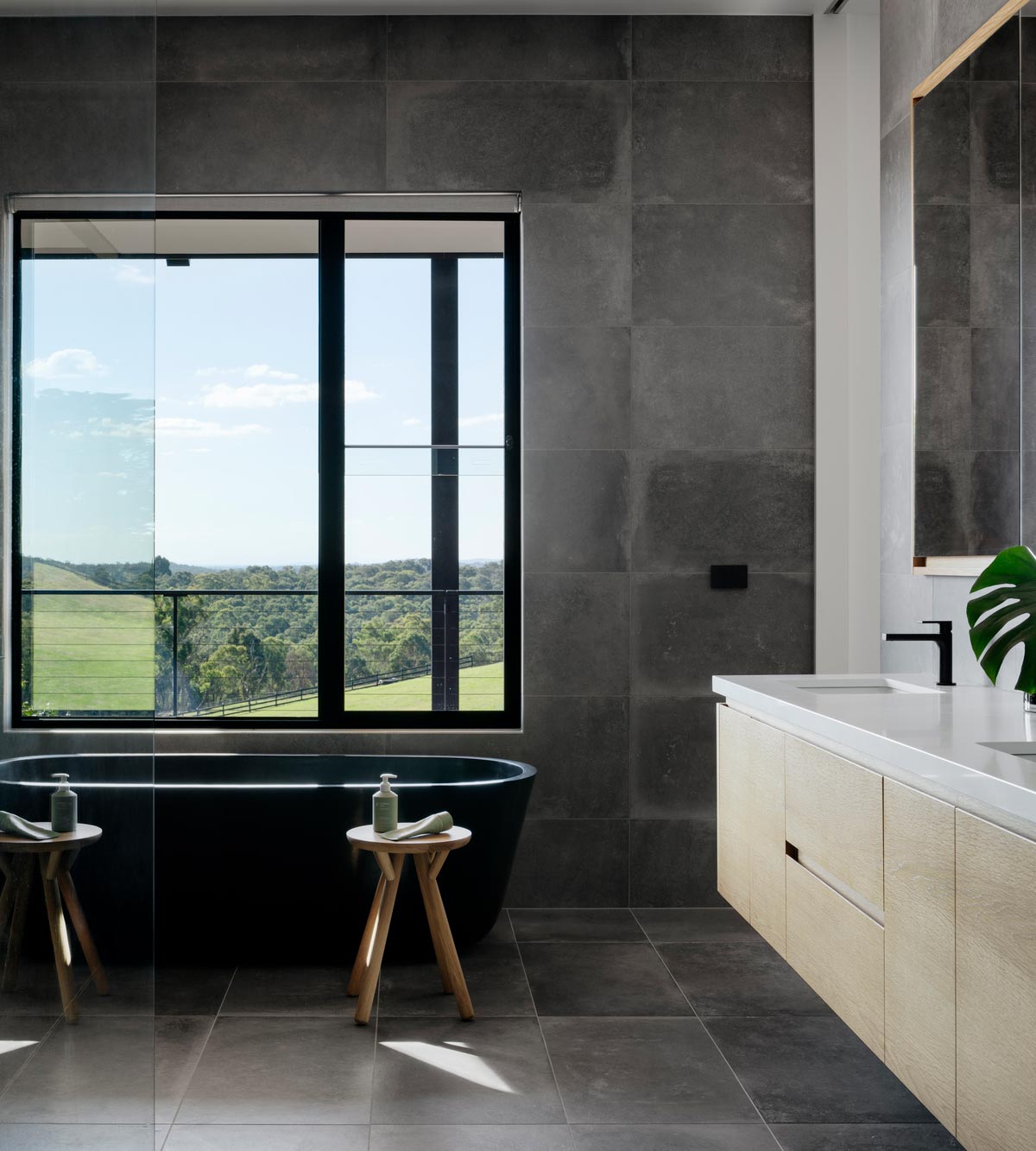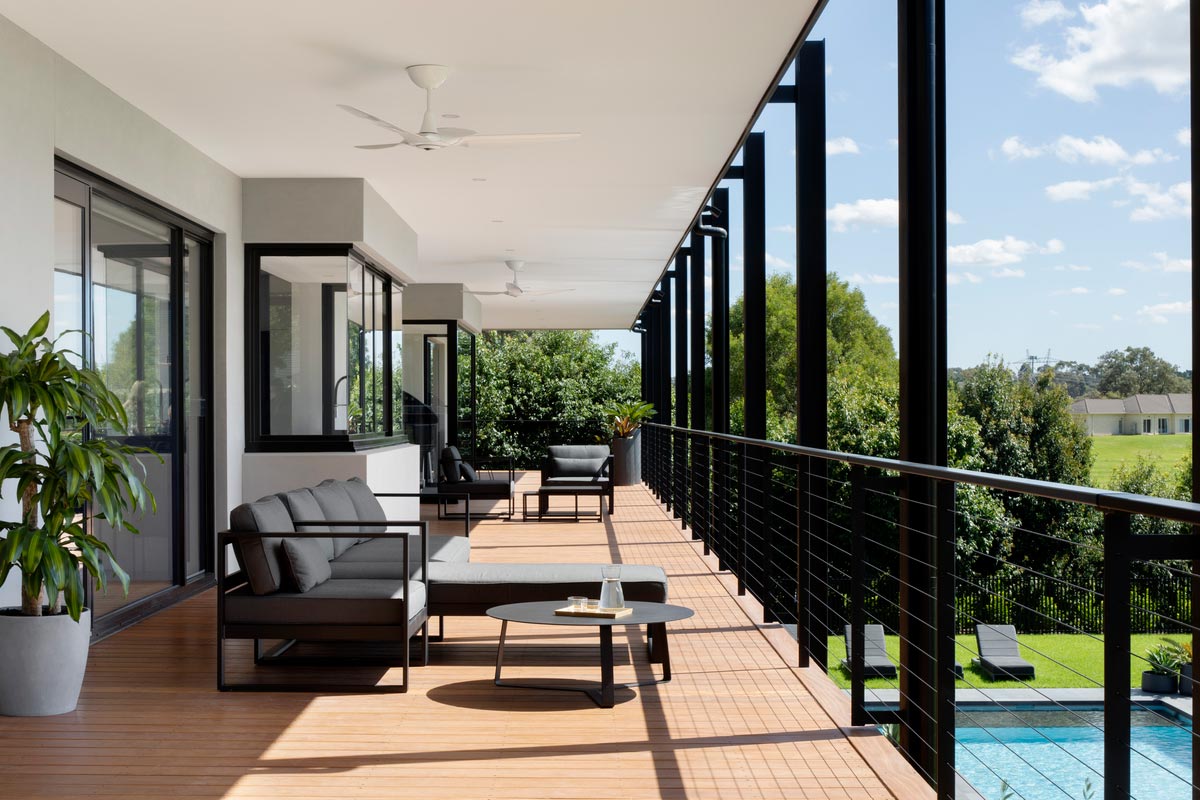 Post + Gable House's generous family space is accentuated with a mixture of material finishes and sophisticated black details, ensuring harmony between its interior and exterior. Tones of minimalism and bold contrast of tactile details with robust elements echoed throughout the home.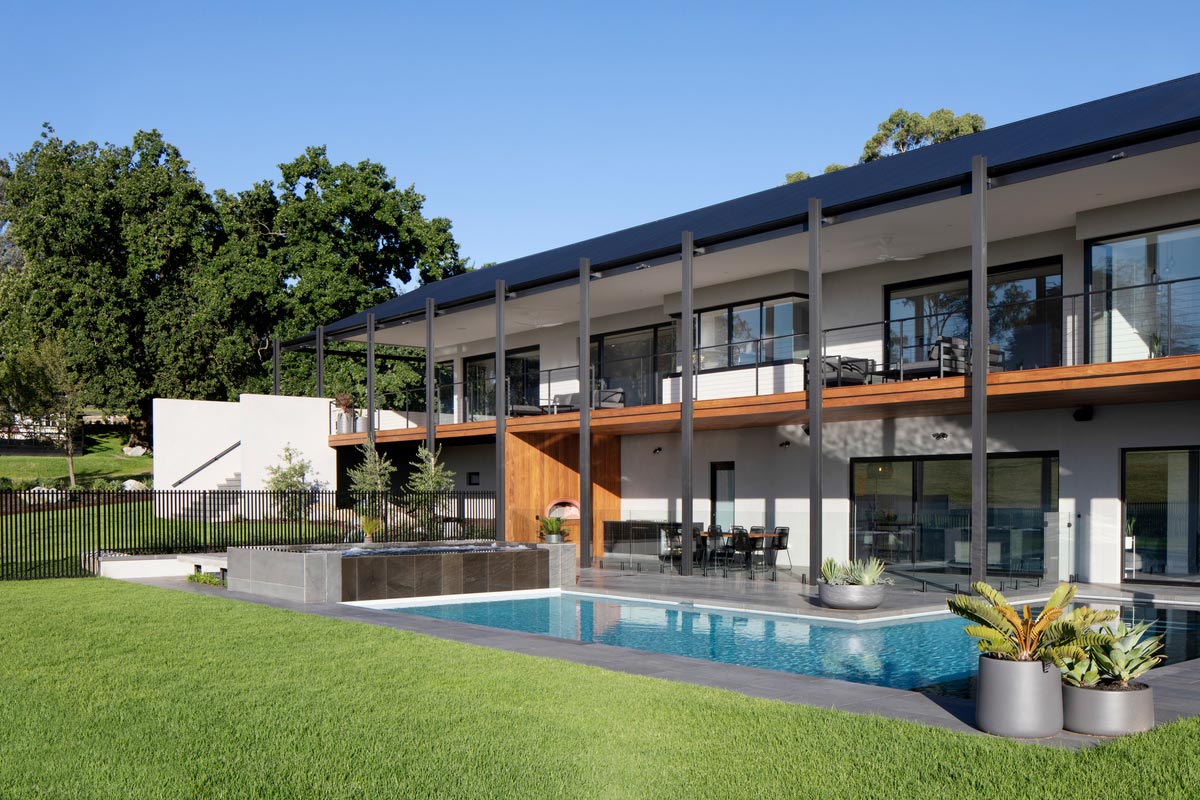 Designed to provide sustainable and comfortable accommodations for a family, the innovative design by Kirsten Johnstone Architecture created a series of beautiful spaces for the family that they can enjoy for a long time to come!
Project: Post + Gable House
Architect: Kirsten Johnstone Architecture
Engineer: Maurice Farrugia + Associates
Landscape: Summerscapes Melbourne
Location: Melbourne, Australia
Type: Renovation
Photography: Tatjana Plitt