Home to a family of five, the Paddington House 05 designed by Nobbs Radford Architects is a home that nestles into the site, a haven from the dense urban surround. Overshadowed by four terrace houses, the brief was to come up with a sense of openness within a contained site and to maximise its spatial possibilities. The result is a lively interpretation of a family home that is oozing with serenity and connection with nature. Shall we go inside?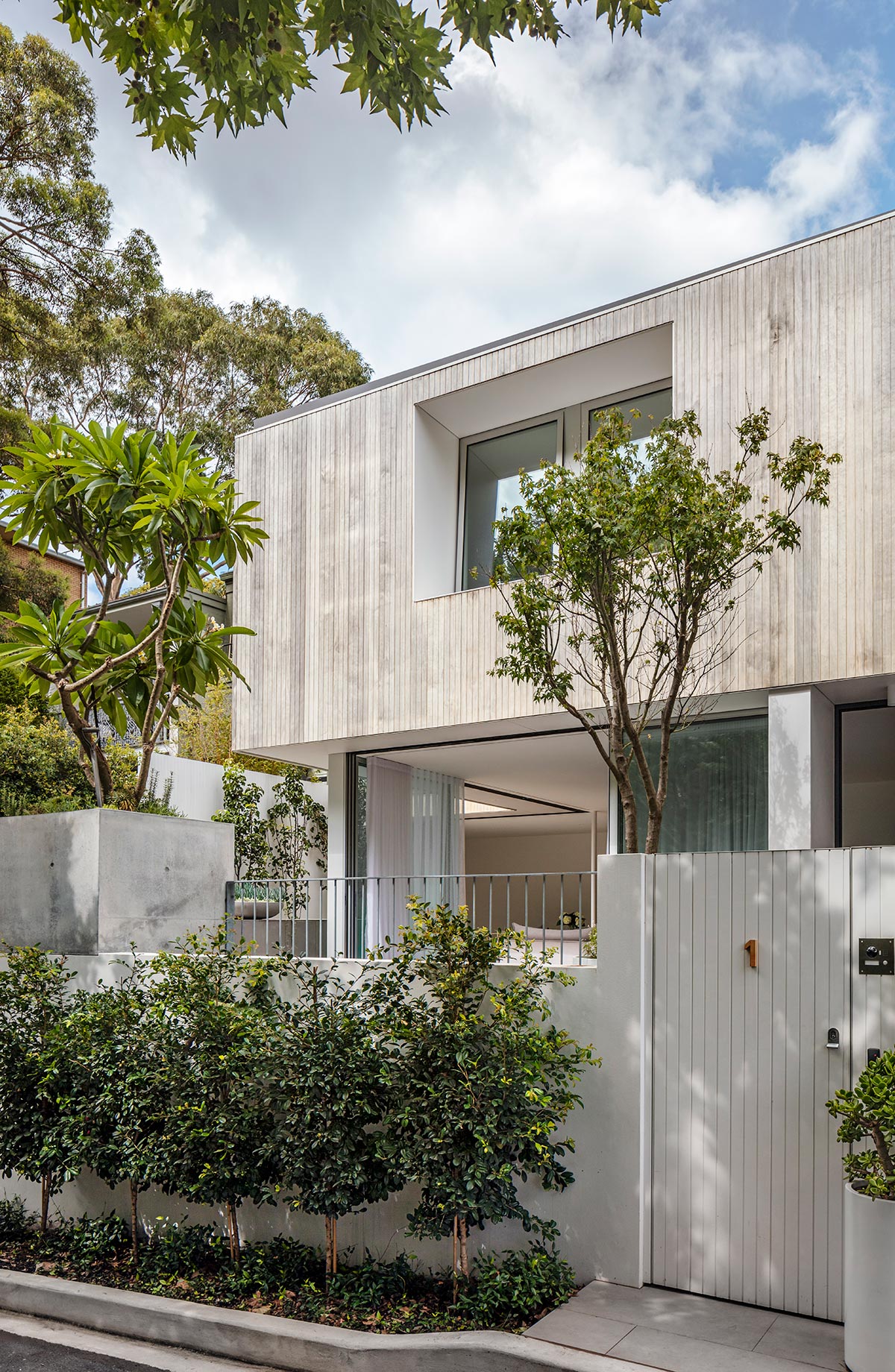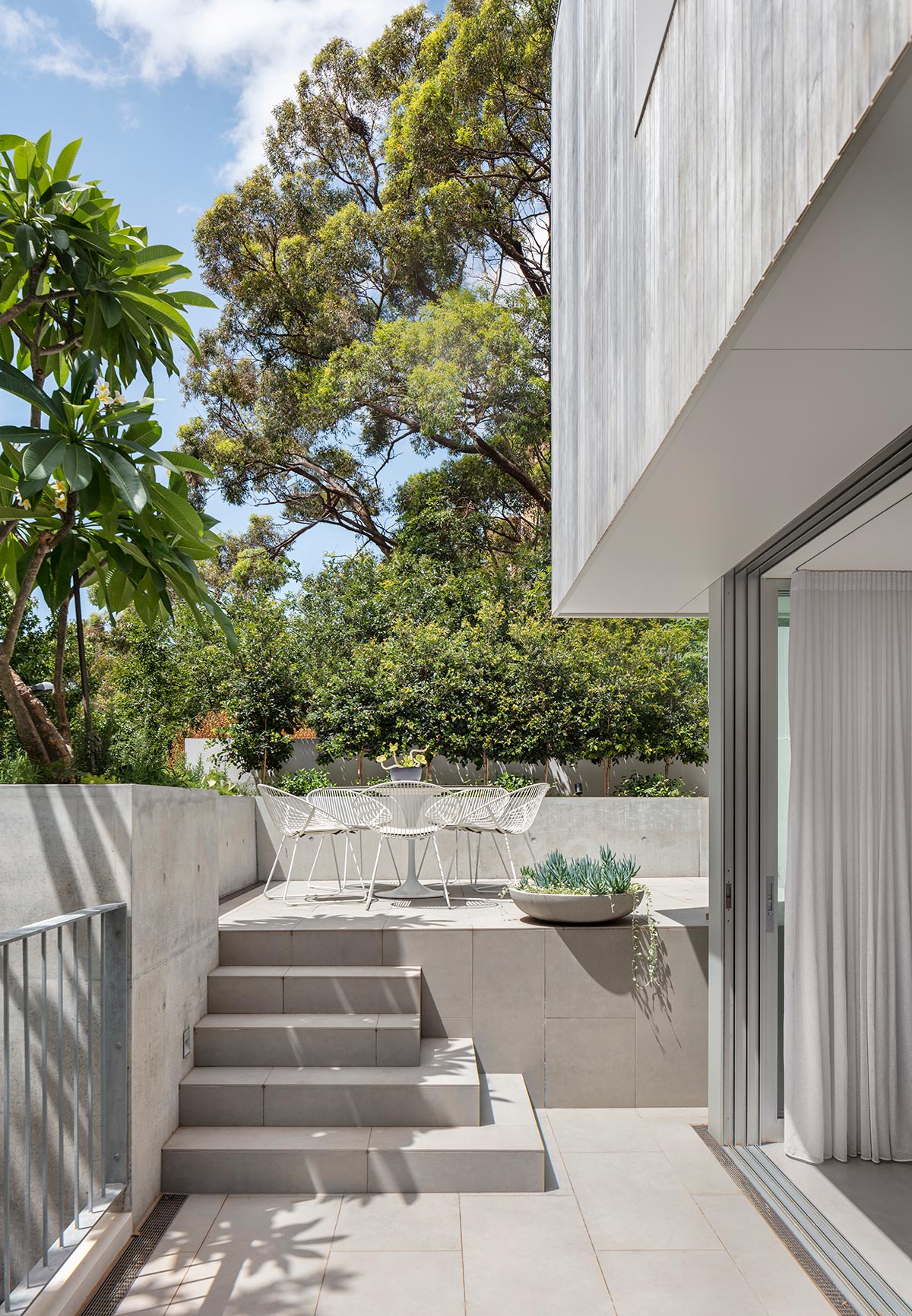 "The existing streetscape consists of a row of garages, a back laneway that serves as the vehicle access for the adjoining terraces. The property singularly fronts the laneway and in this sense is unique within the context. The site is surrounded by four terrace houses, two at the rear and one either side. A small site nestled into the back of terraces creates a quiet place of respite. It is an unusually wide block for the area with uninterrupted northern orientation beyond a deciduous tree canopy, this point of difference to the typical typology became fundamental to the design solution." – Nobbs Radford Architects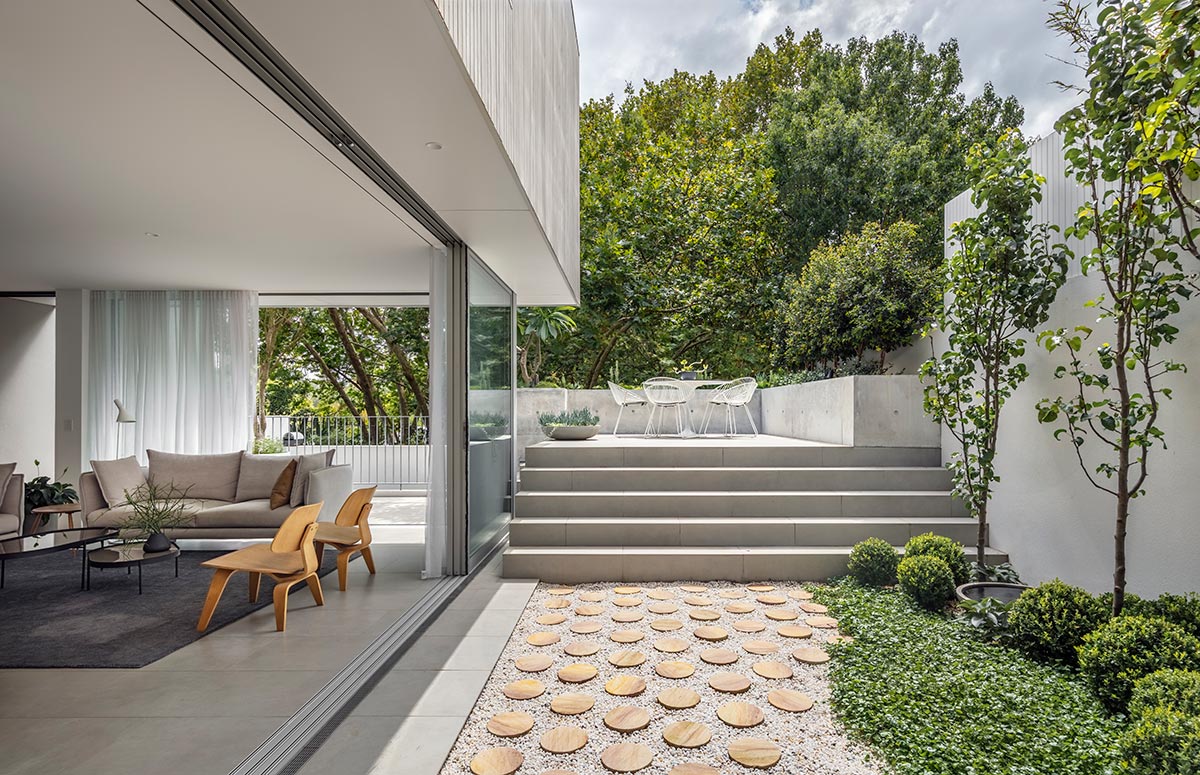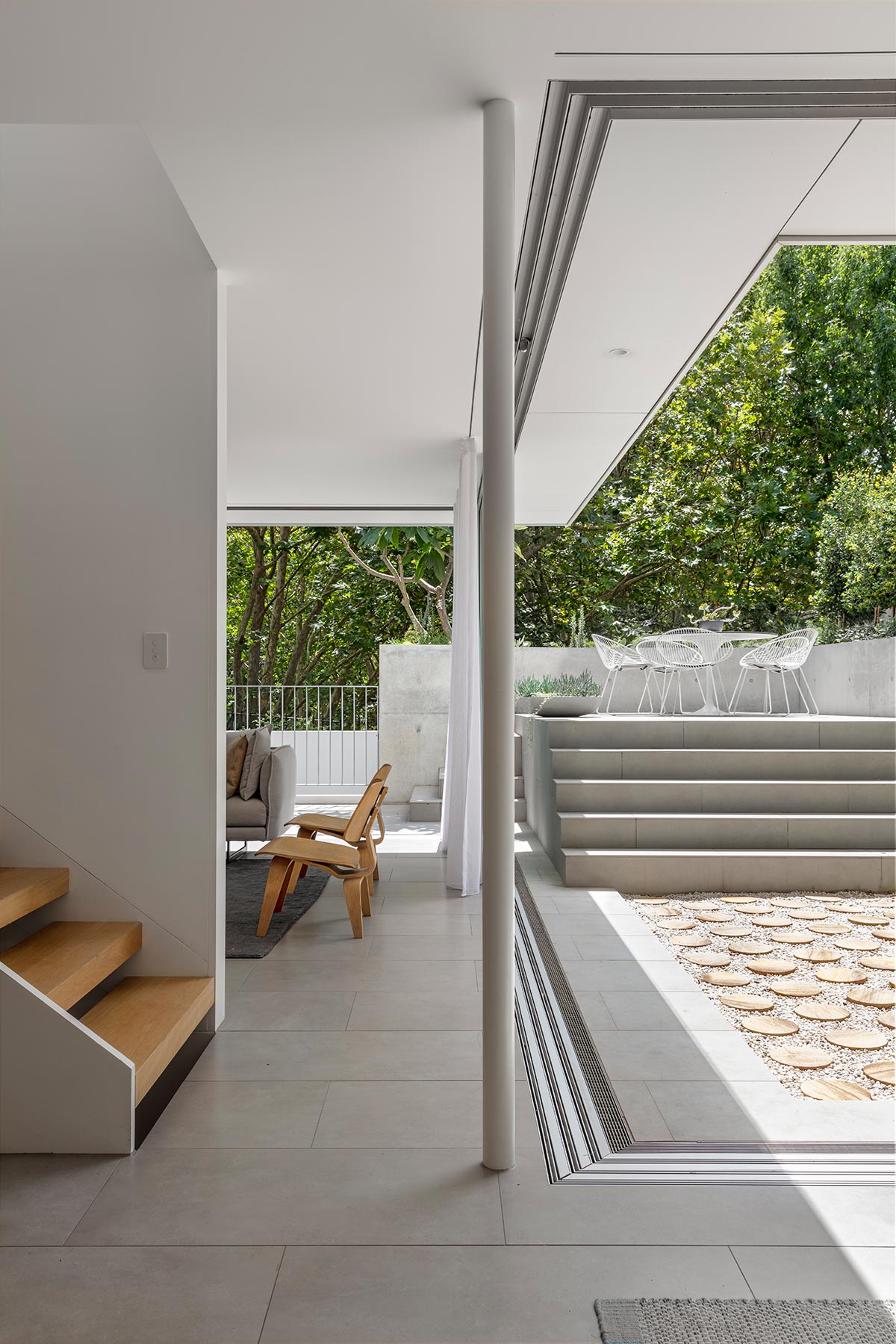 A sense of cohesion and ease of living was pertinent to the brief. Rather than open plan living, the team employed connected plan living to provide a variety of spaces so that different activities could happen simultaneously despite having a limited footprint. The structure extends across to make use of the whole site that aids mainly in cross ventilation and maintaining privacy, while at the same time providing diffused light throughout the entire space.
Further emphasis was also placed on providing a material palette that infuses the home with a sense of calm and blends with the surroundings. The timber cladding has been left raw to grey over time, concrete is off form, balustrading is galvanised, external painted surfaces are left to a minimum.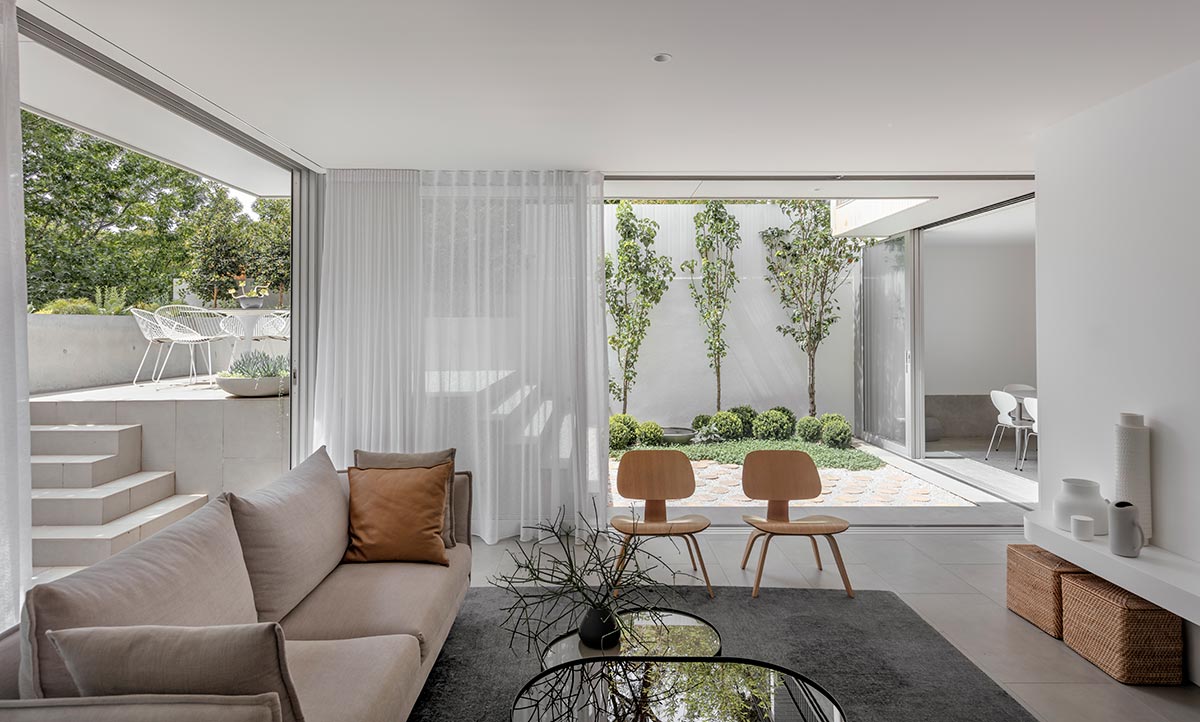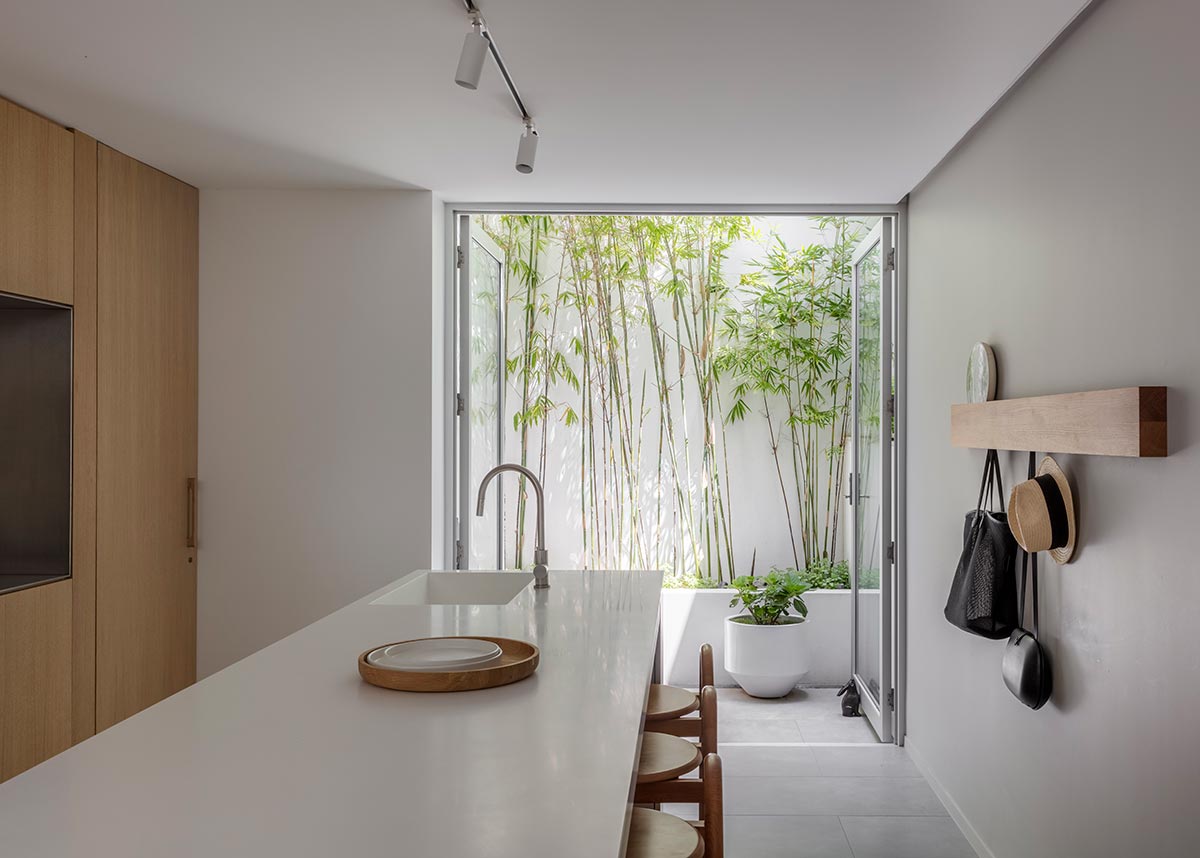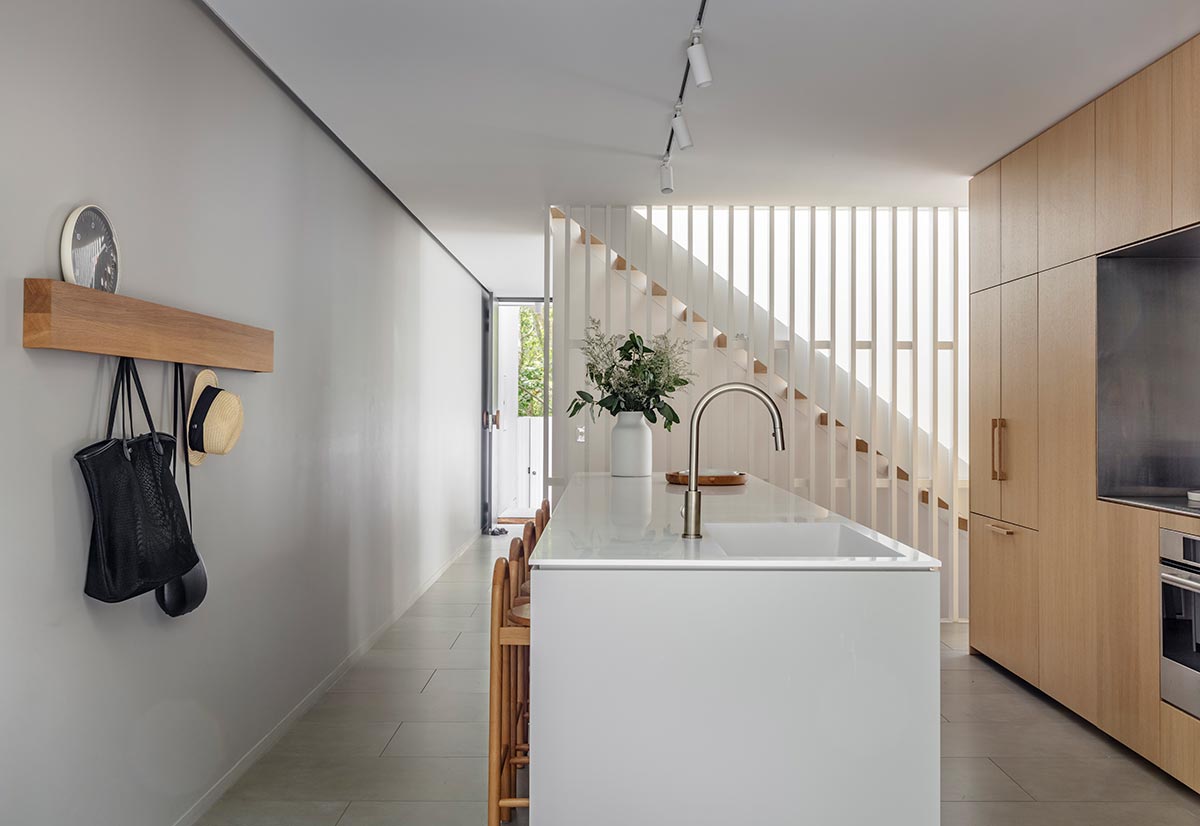 "The family have noted on a number of occasions how 'relaxing' the house is to live in, even though there are five in close proximity. Separate bedrooms were provided for the family for the first time, the owners were able to stay at the same site where the three children have always lived. This sense of continuity was important to the family as a whole." – Nobbs Radford Architects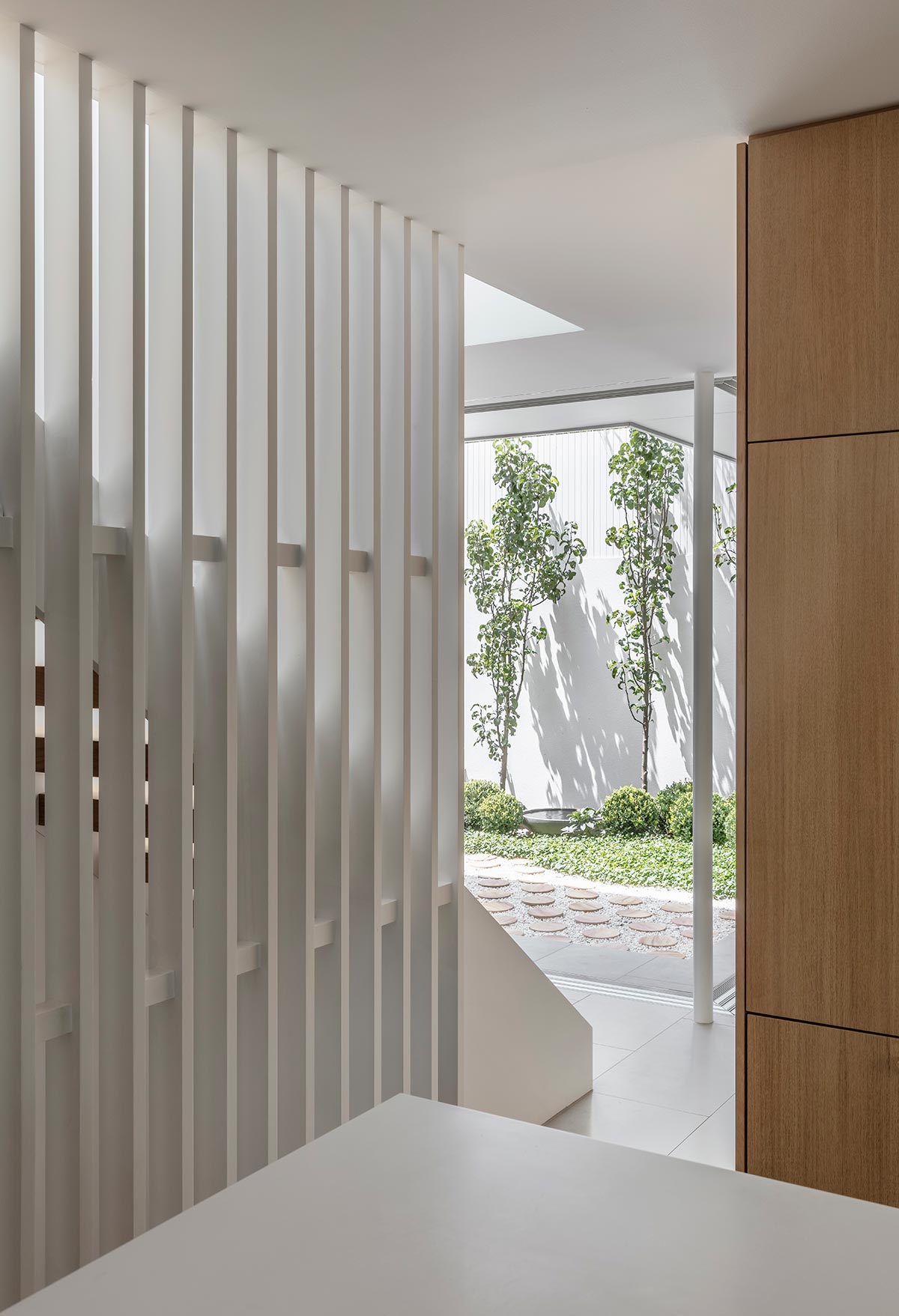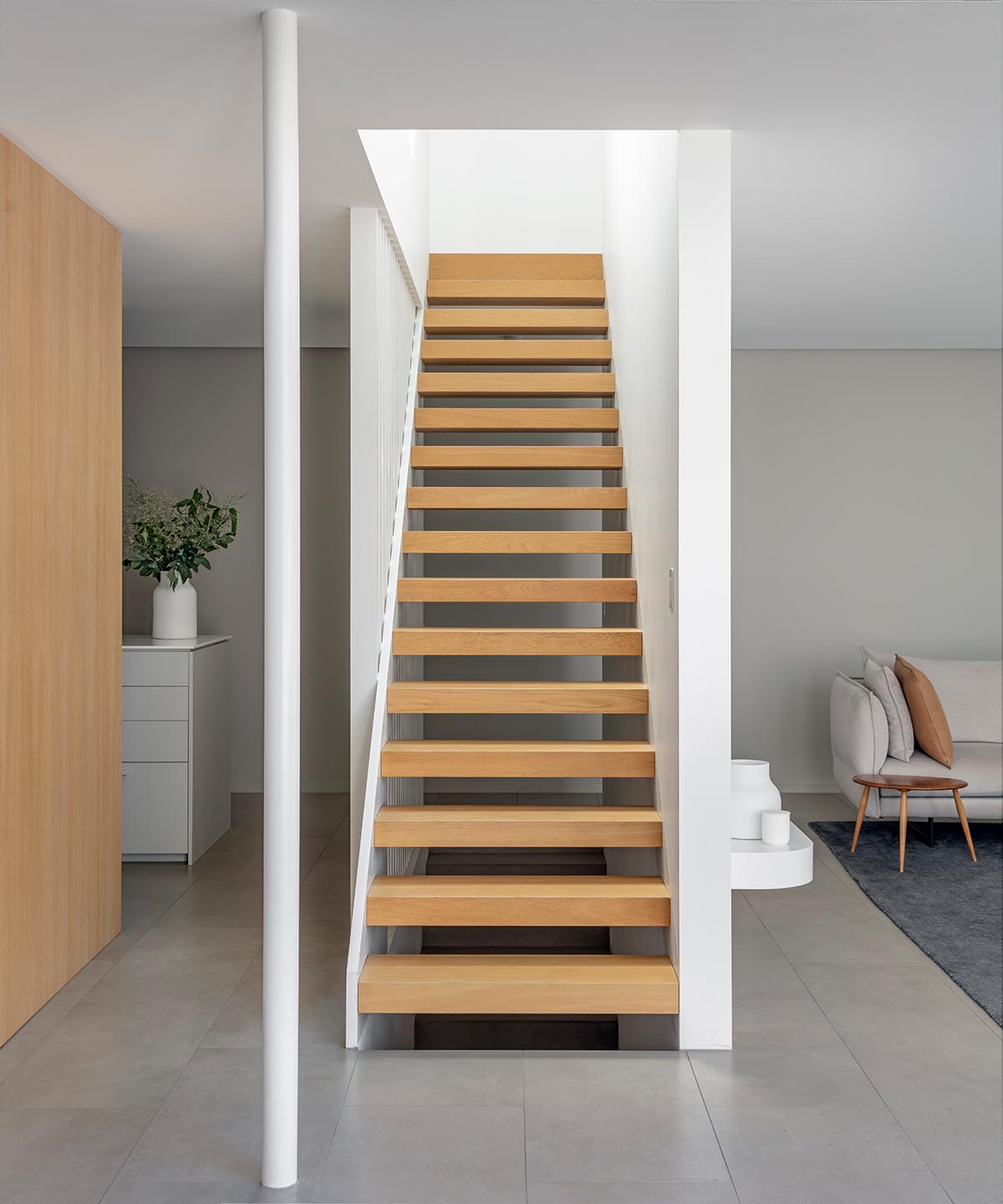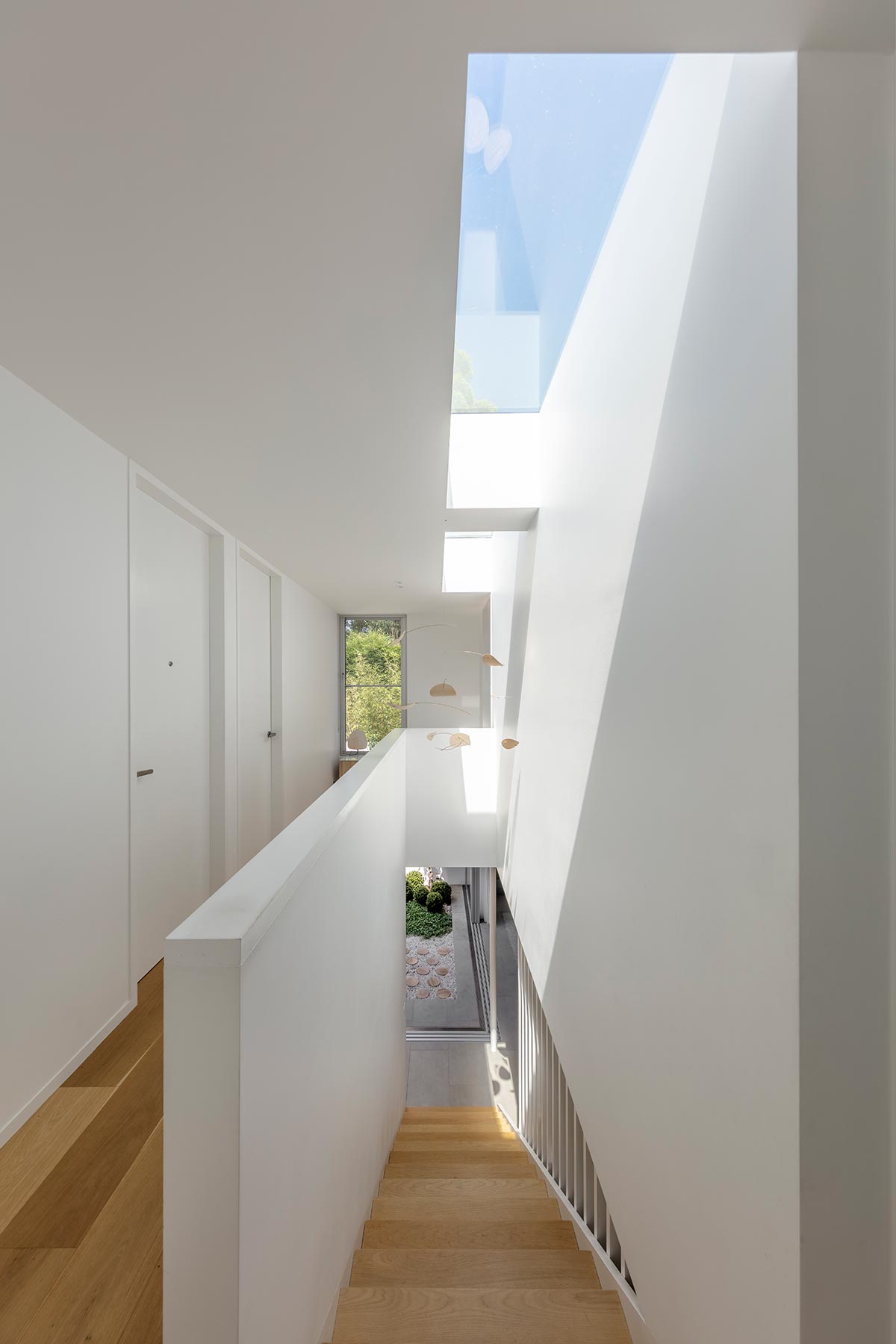 Despite the spatial and site constraints, the overall design of Paddington House 05 gave the clients a comfortable and functional abode that oozes with calmness, positive energy and absorbs the varied daily patterns of life of the family.
House Project: Paddington House 05
Architect: Nobbs Radford Architects
Location: Sydney, Australia
Type: New Build
Photographer: Murray Fredericks