North Street Residence is a home that ticked all the clients' boxes and was in keeping with the architect, Klopper and Davis Architects' mid-century modernist aesthetic. Through interesting brickwork, natural materials, and a neutral colour pallett, an inviting yet sophisticated family home was created.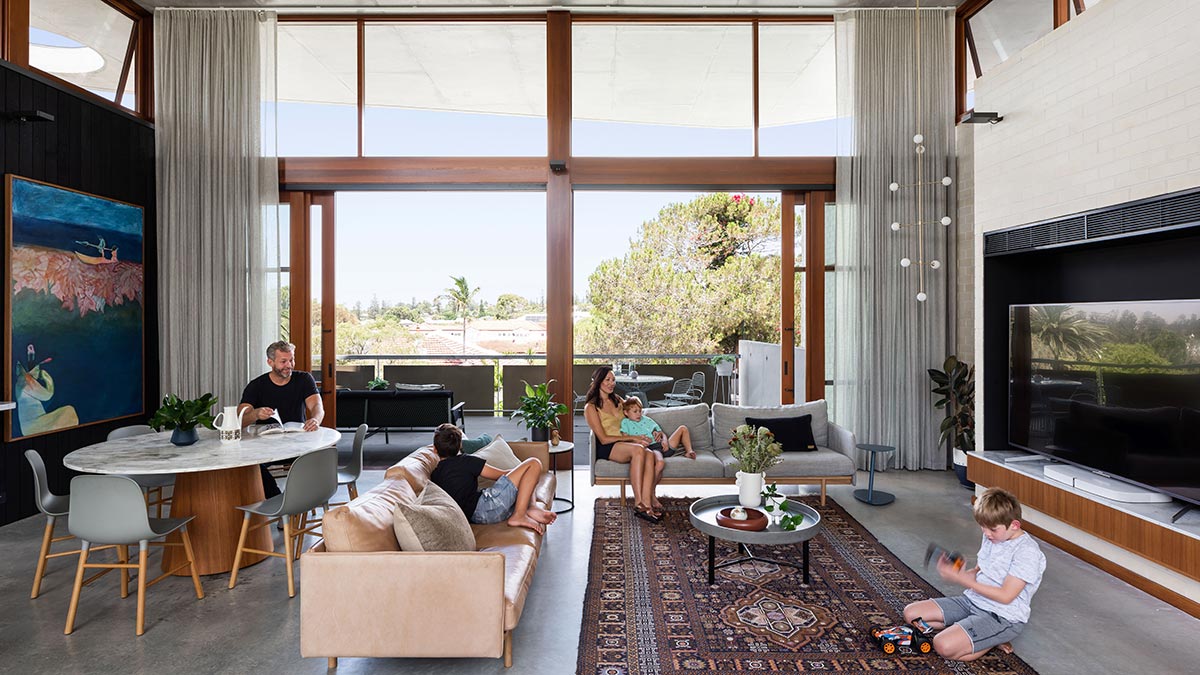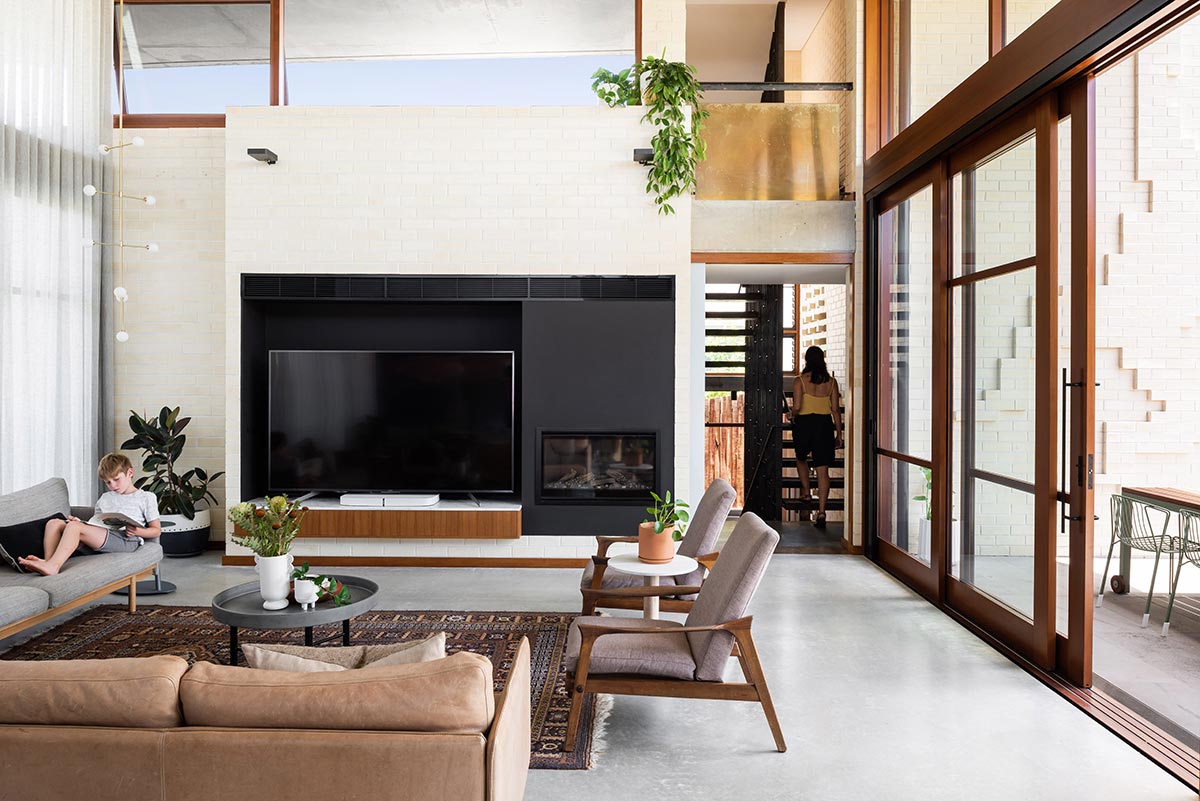 In the main living area, floor-to-ceiling windows provide ample natural light and a sense of openness. Natural timber window frames and full-length sheers provide a softness to the room. At one end, this space opens out into the garden, creating an inviting connection to the outdoors. At the other, steps lead down to a pool in the front (!!) yard.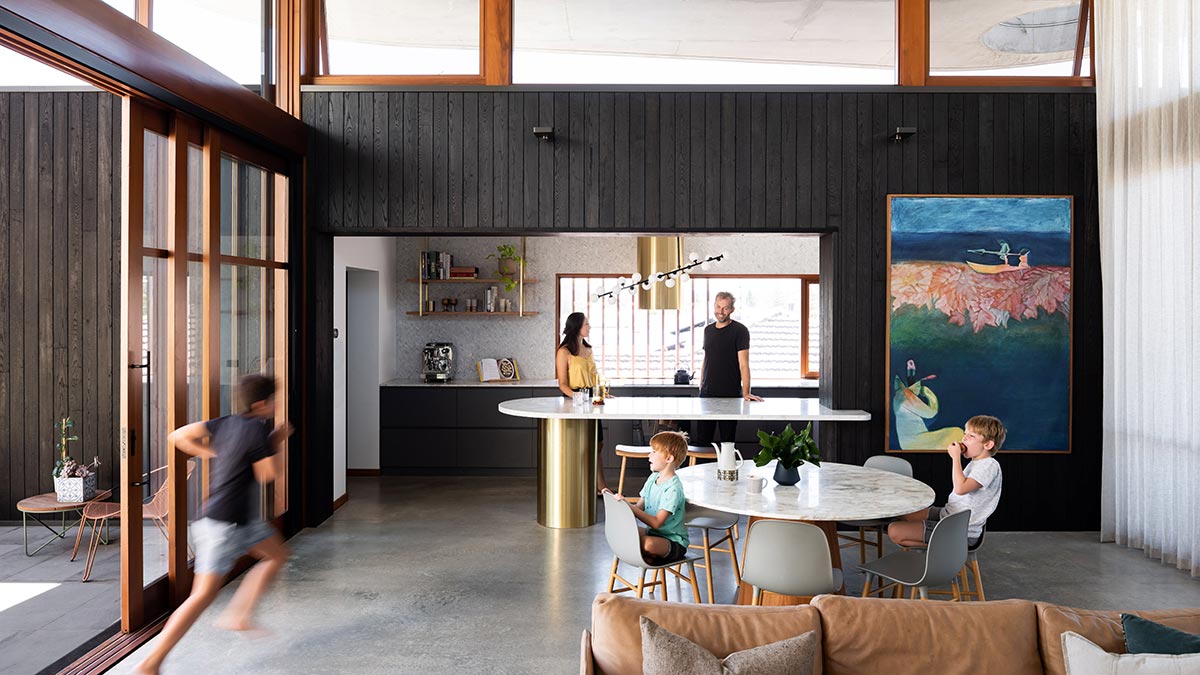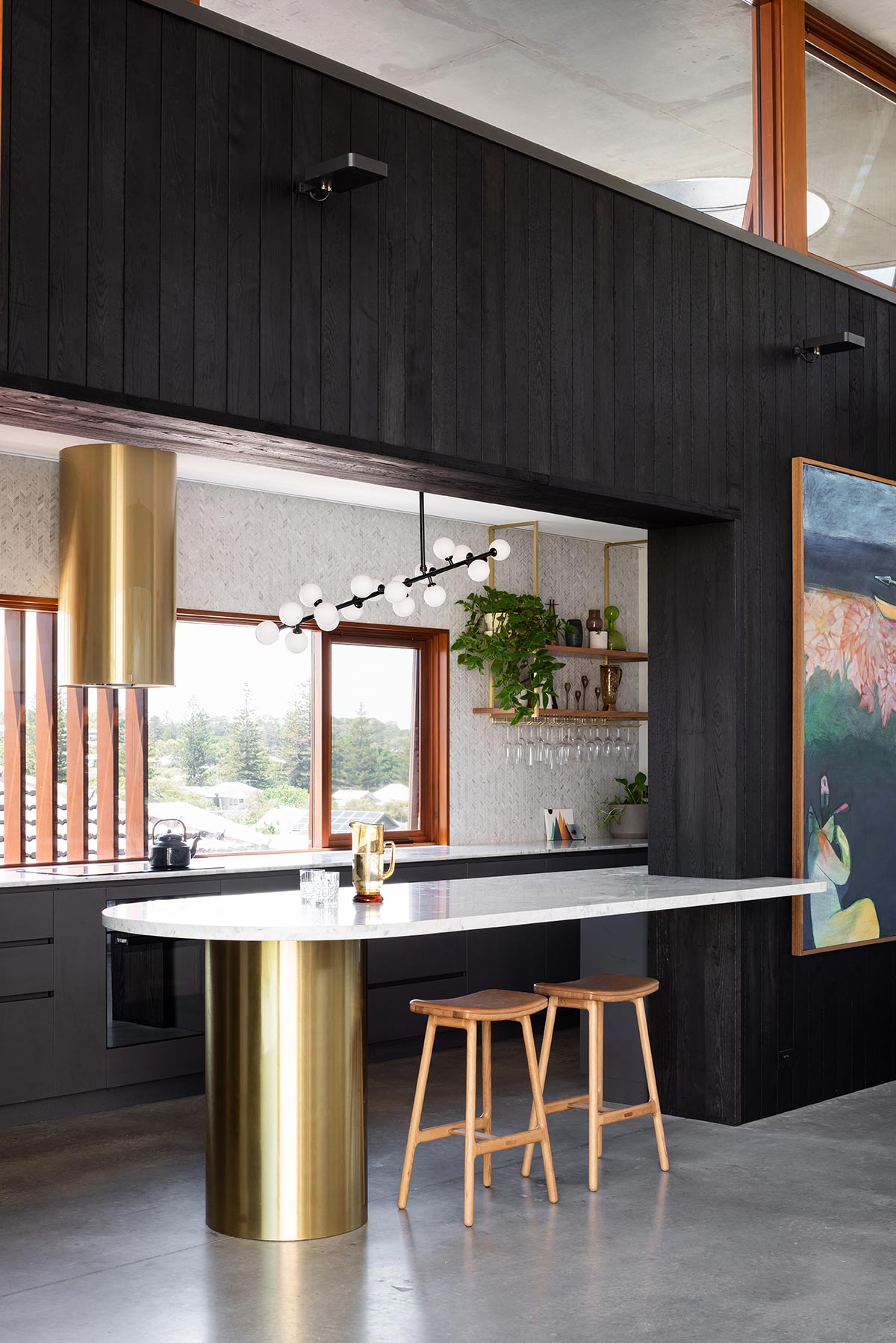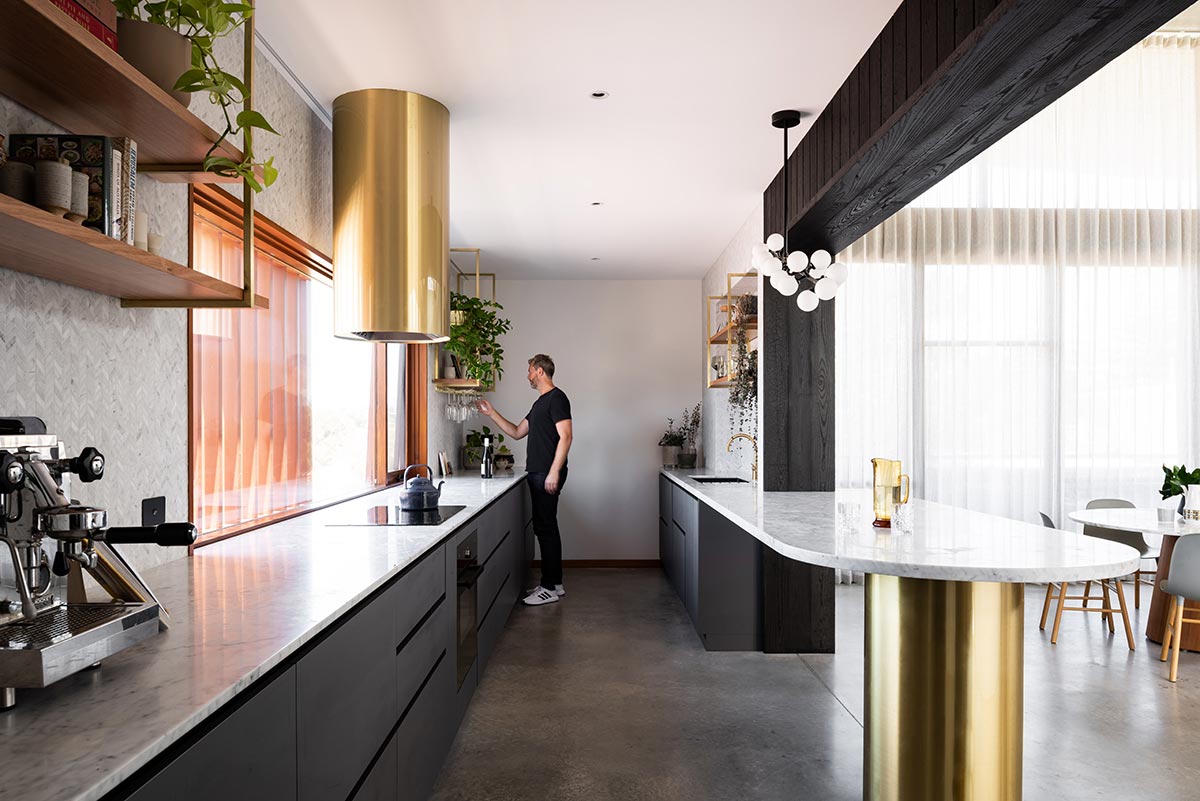 In the kitchen, there's a striking combination of materials, textures, and colors used. Natural wood shelving and natural stone benchtops are amplified by striking cylinders under the bench and over the stovetop in brass tones. The kitchen is semi-open to the main living area, creating a functional space for the whole family to enjoy together.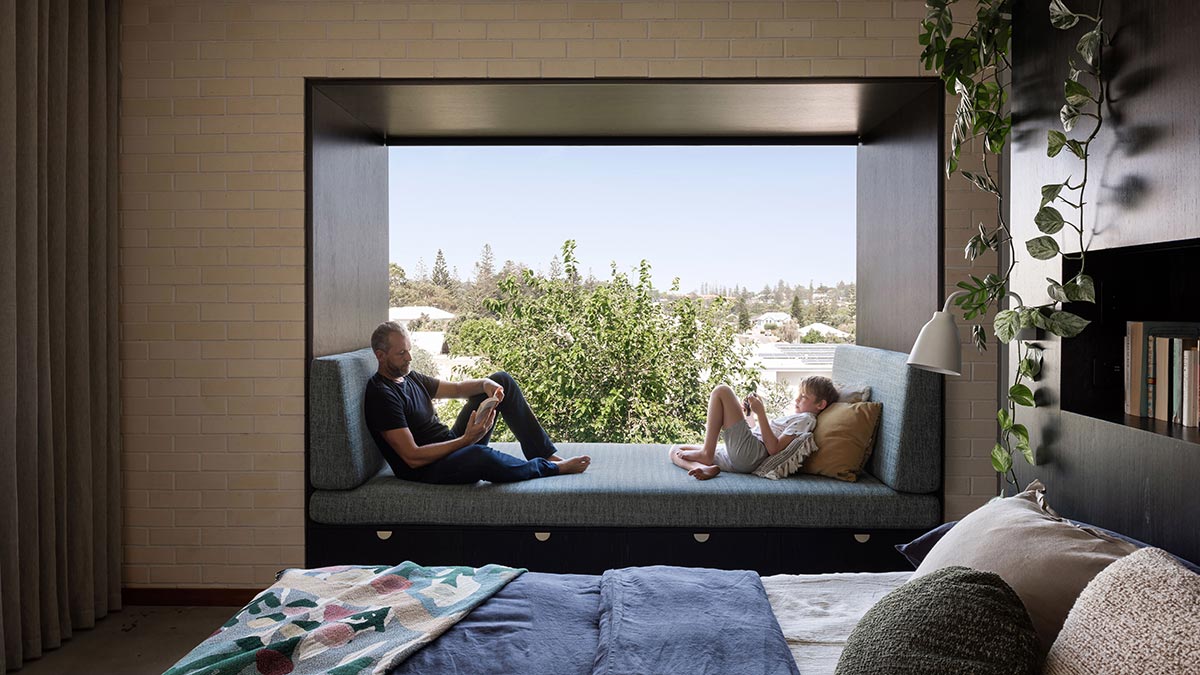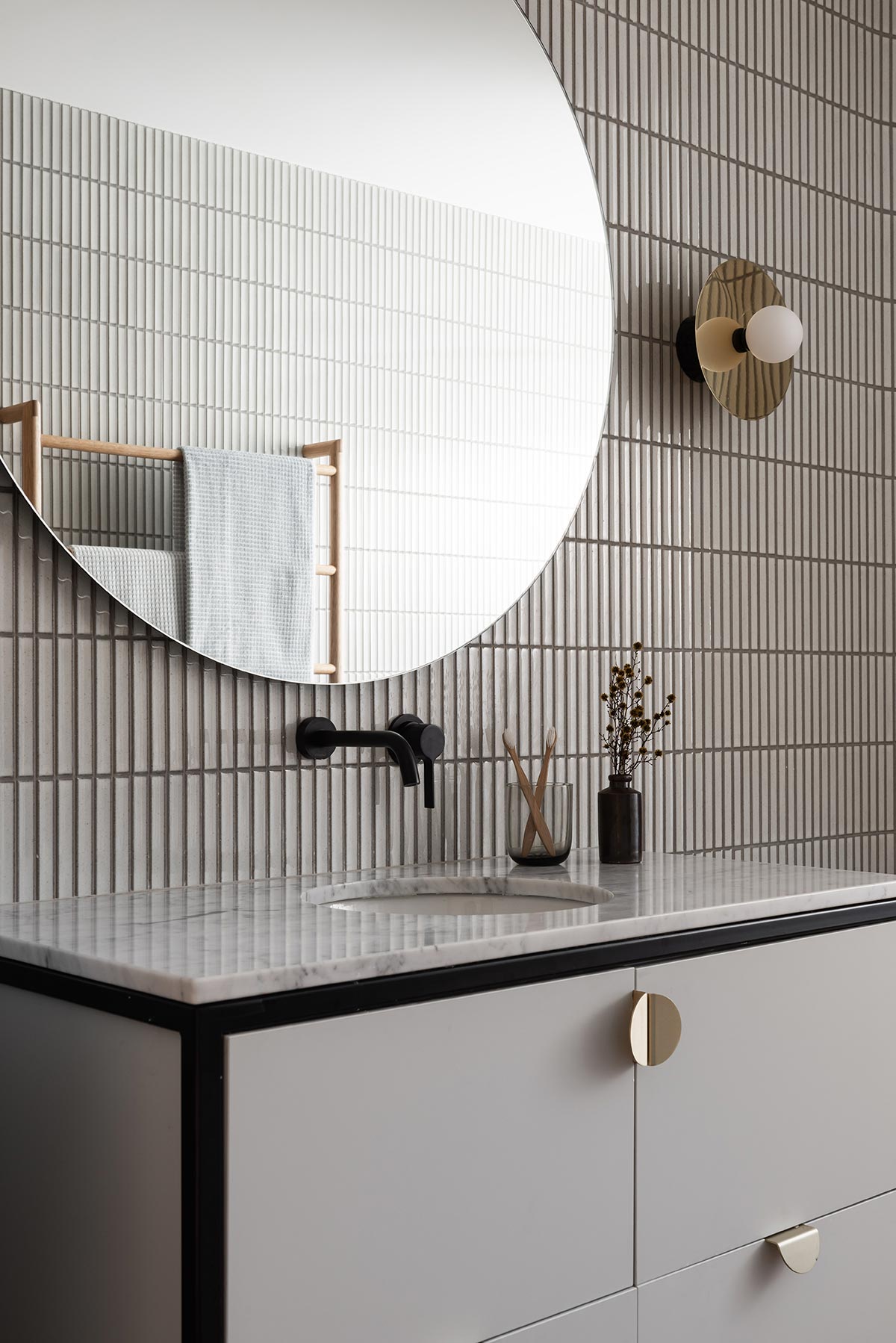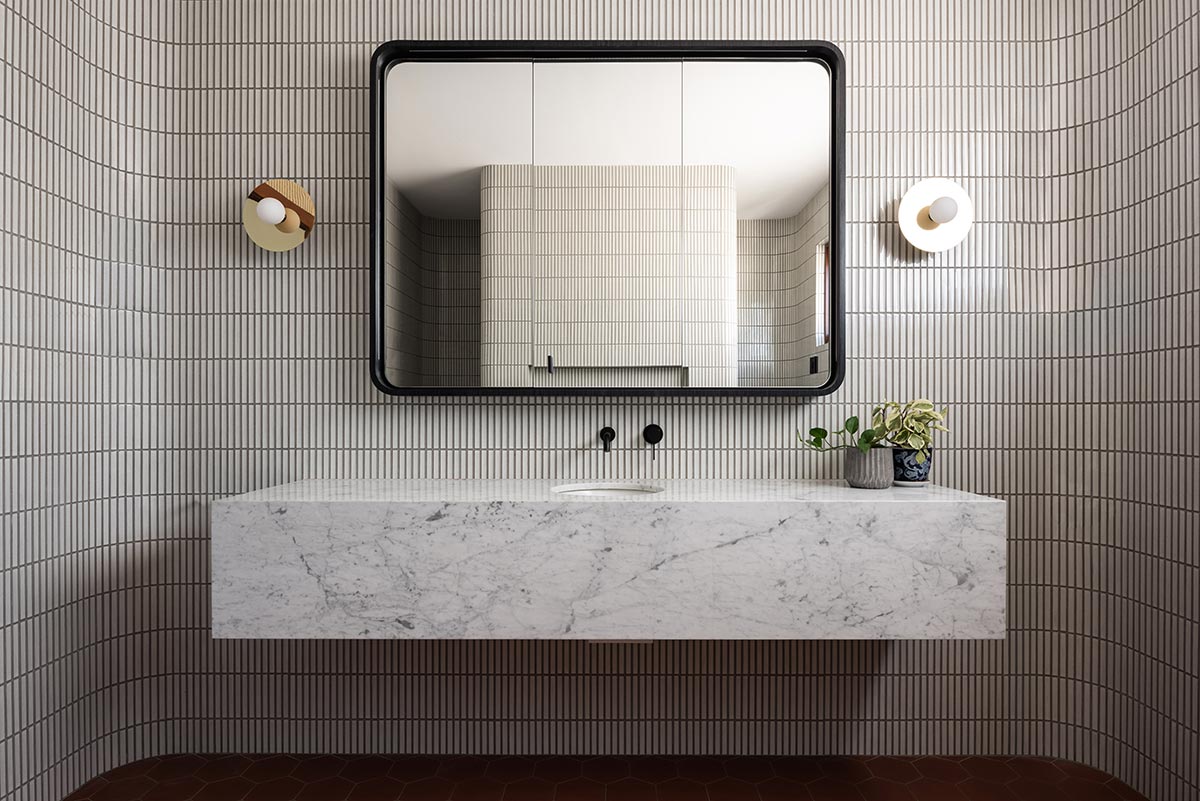 Interesting vertical tiles have been used in the bathrooms, giving them a modern edge, particularly when paired with neutral stone benches, black-framed mirrors, and interesting brass sconce lights.
A rooftop deck with sweeping views and a low-maintenance garden provides the perfect place to entertain or kick back and enjoy some peace and tranquillity… and a damn good sunset. The deck is set down slightly from the roof of the highest point of the home and sits atop the living room. This makes the outdoor space feel less exposed, without compromising views in any way.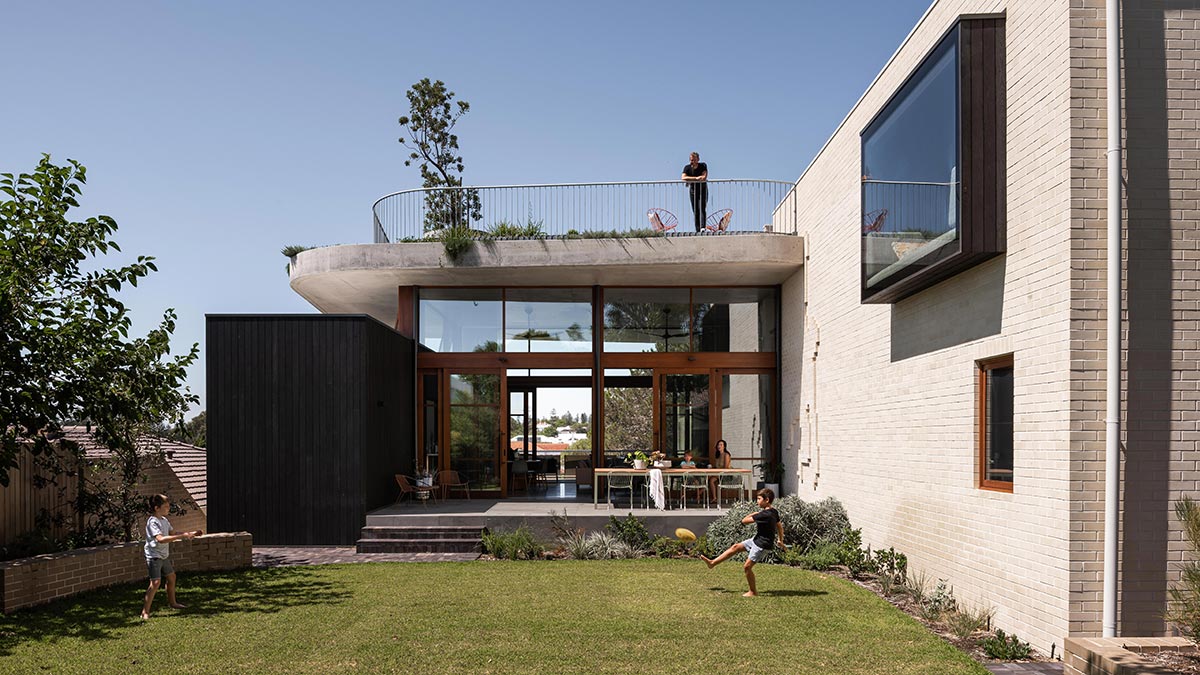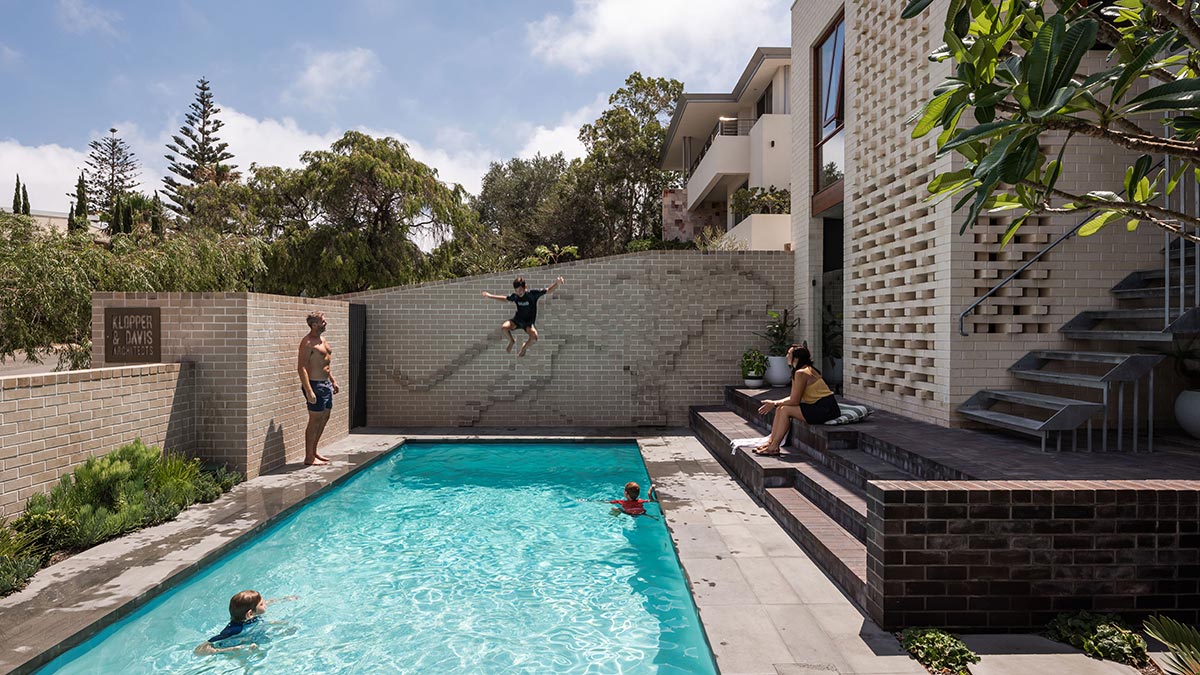 This open, light, and bright home, together with its rooftop space and in-ground pool makes for an epic family home that maximises coastal living in beautiful Perth, Western Australia.
Project: North Street Residence
Architect: Klopper and Davis Architects
Location: Perth, Australia
Type: New Build
Photography: Dion Robeson