I had previously admired the North Melbourne Terrace in photos, so I knew what I was walking into. However, walking through that unassuming front door, nothing could have prepared me for the surprise factor this house delivers in the flesh. Now it's your turn to have the same experience, as I take you on a private tour of the North Melbourne Terrace.
The clients approached Eldridge Anderson Architects to design and undertake the alterations and additions to the existing single-story house. The previous structure had been added and adjusted over many years resulting in an array of poorly coordinated additions restricting light and enclosing the space. The team worked closely with the owner to provide a more accommodating and functional space suited to the client's lifestyle.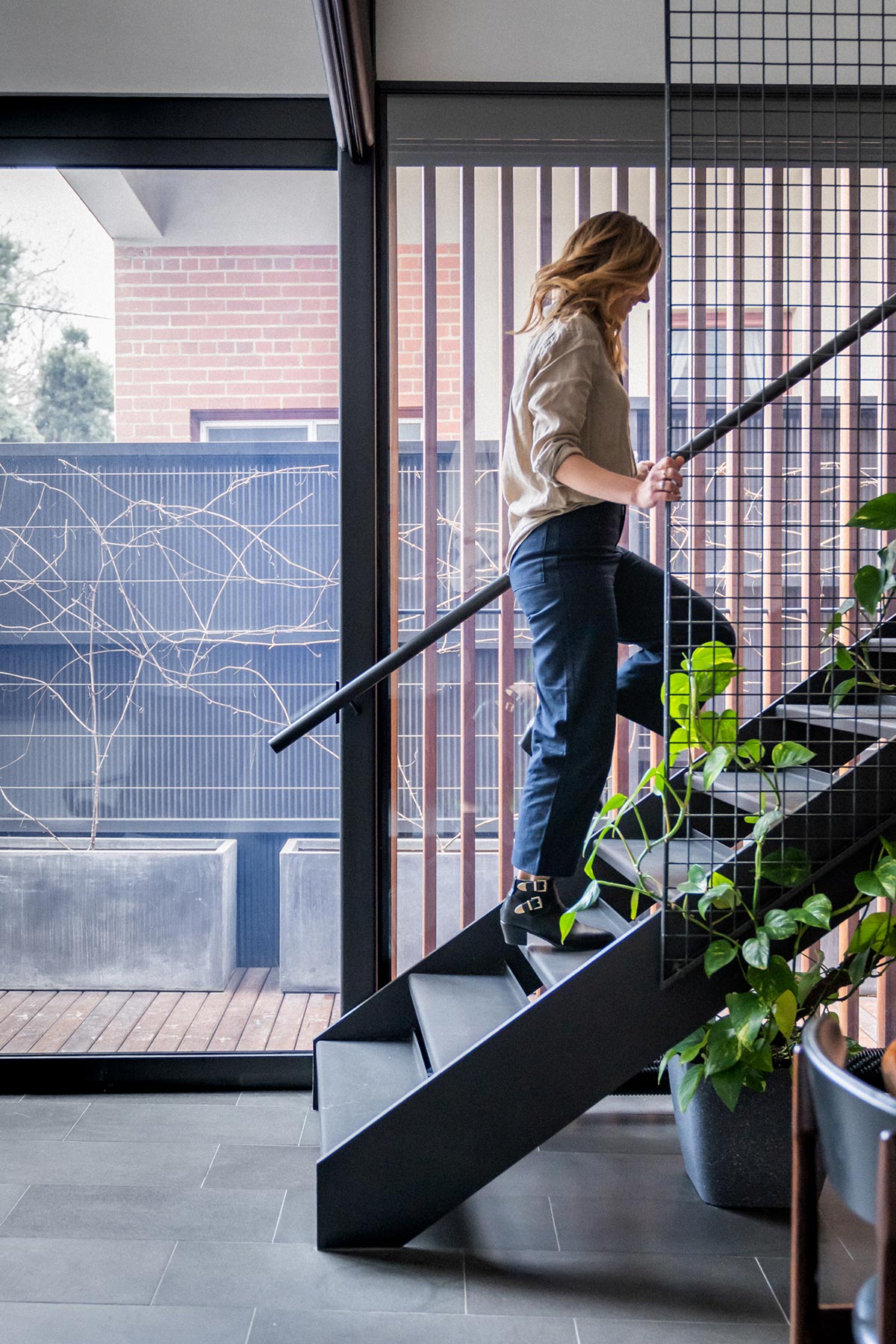 The new additions take cues from the parameters of the existing building, whilst opening up the enclosed space to a generous social zone and northern light. It also provides a comfortable space for the young couple raising a family to relax by themselves or entertain friends and extended family whilst engaging with the site.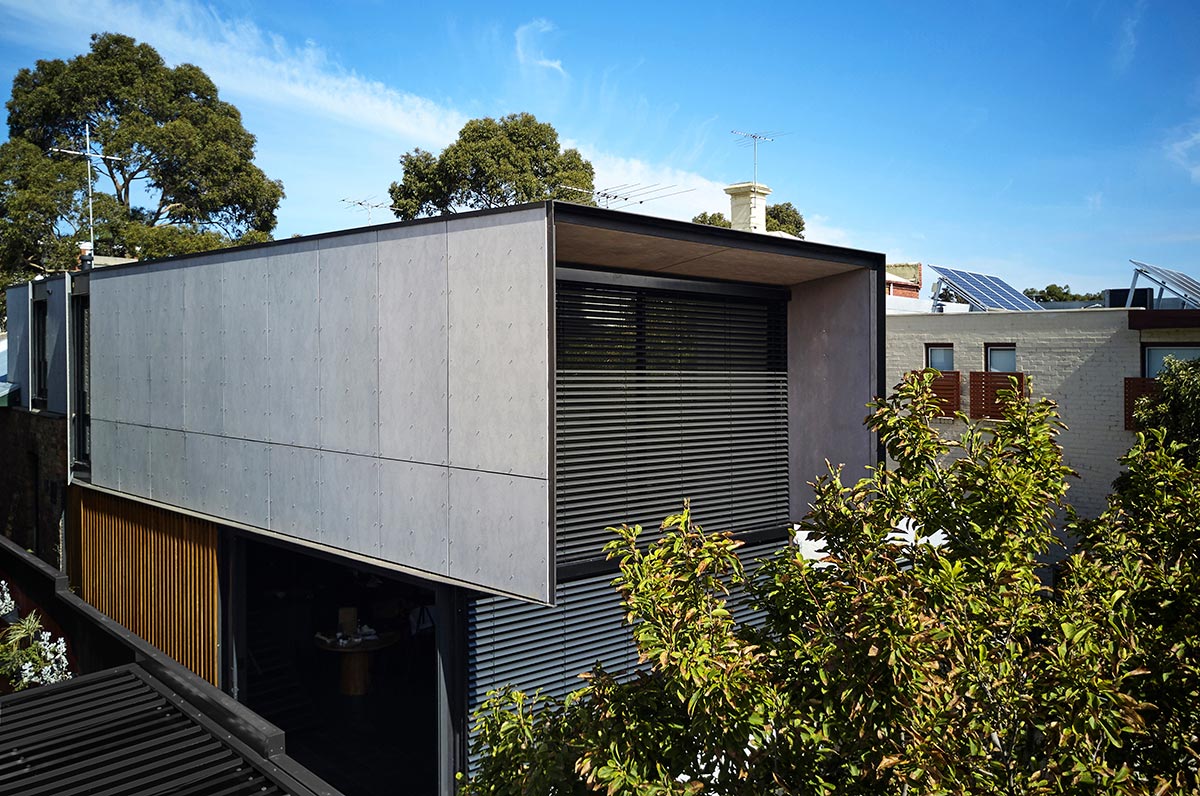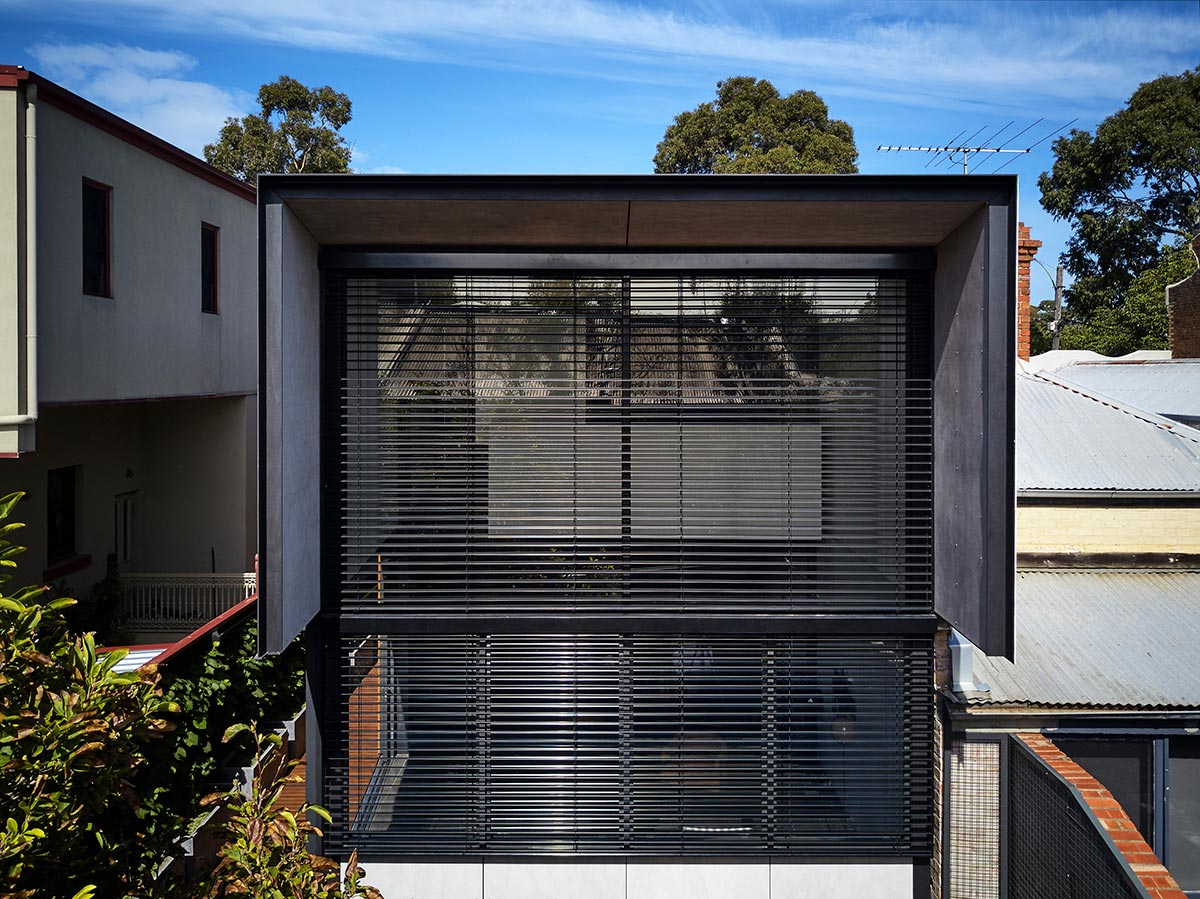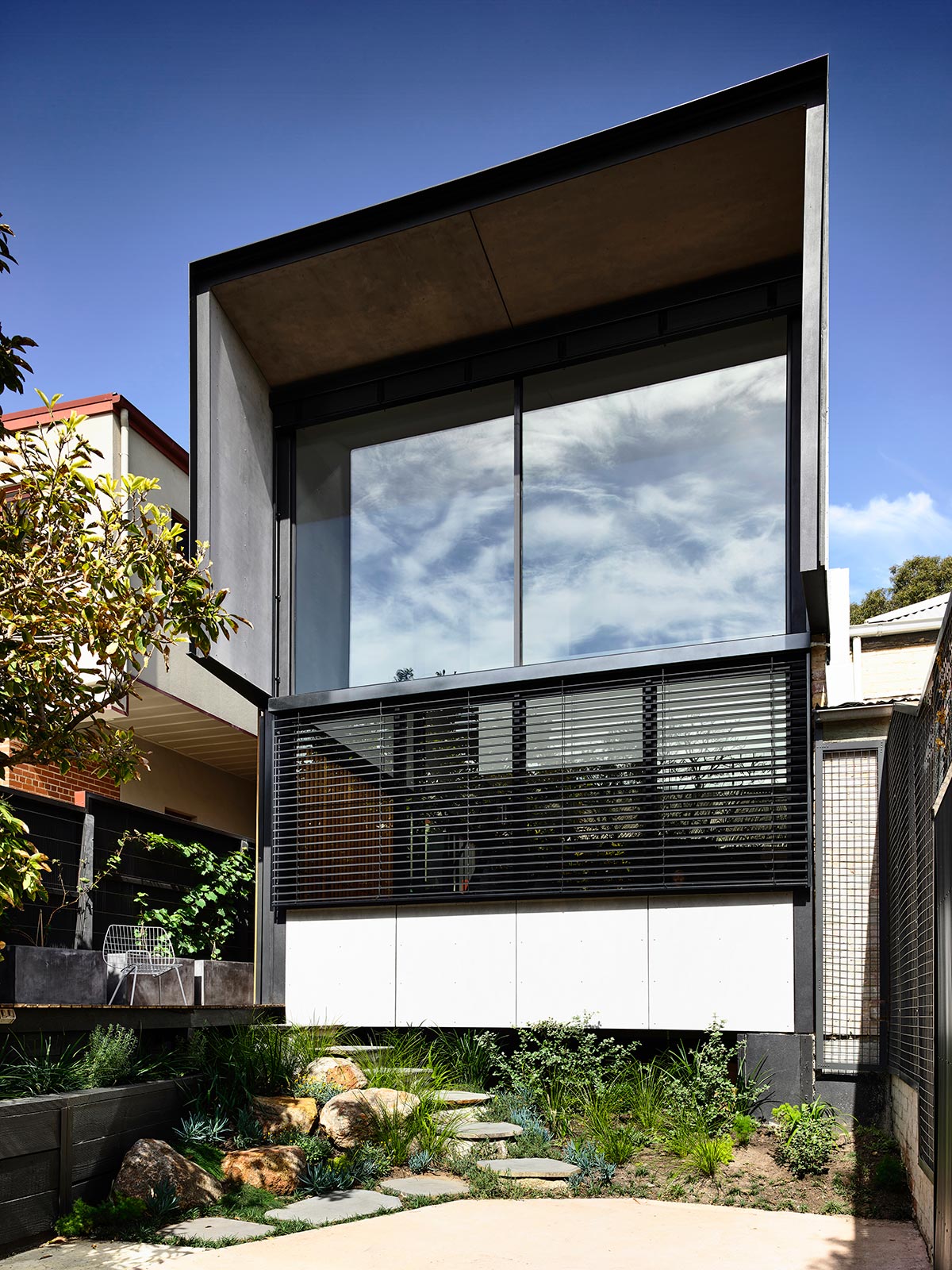 "There is a distinct moodiness about the project, it changes as you walk through the spaces and the quality of light that is put in has been carefully considered to reflect this. The way that the house can open up on a nice sunny day to create pockets for sitting reading a book or closed up to create cozy nooks in Melbourne's cold winters." – Eldridge Anderson Architects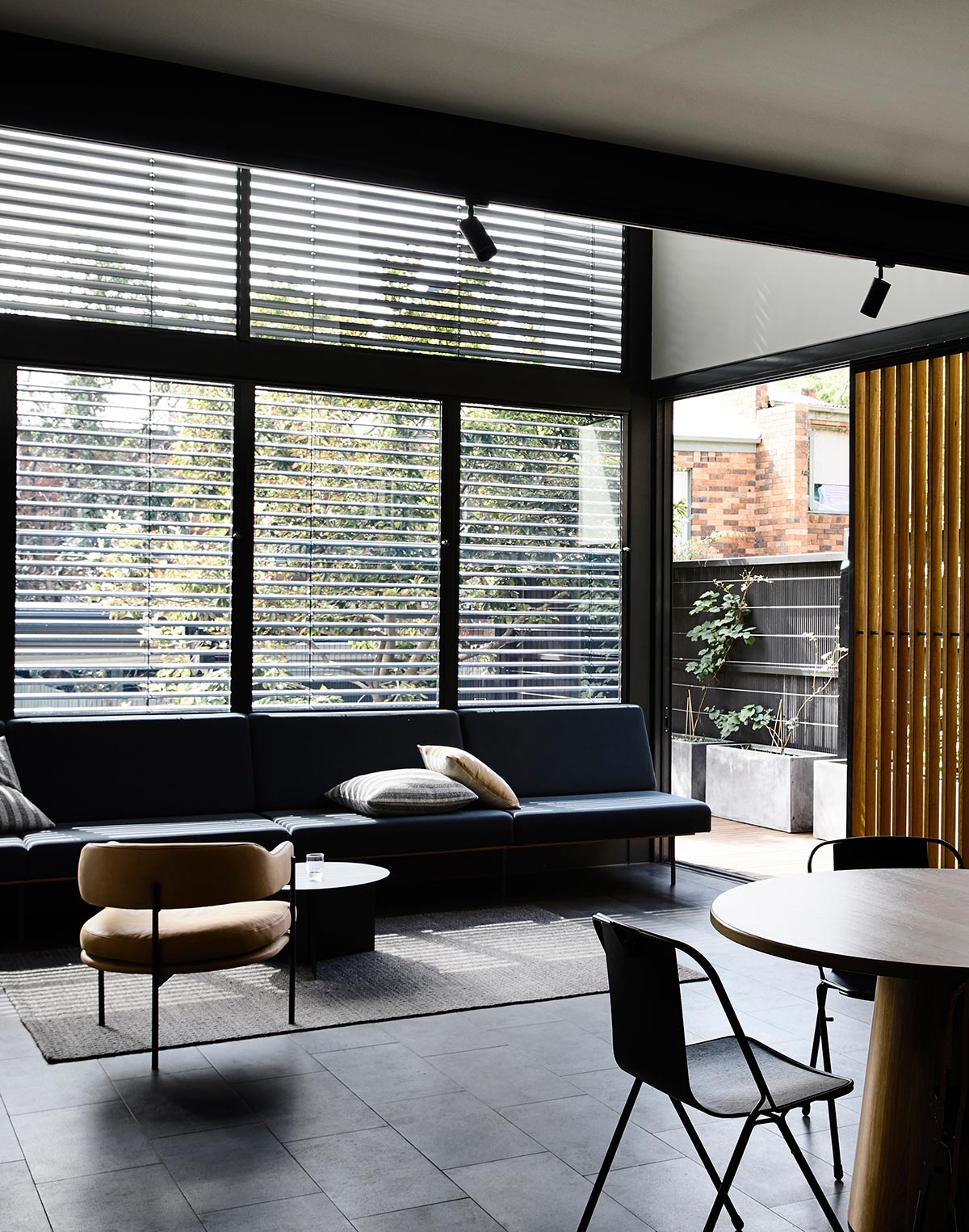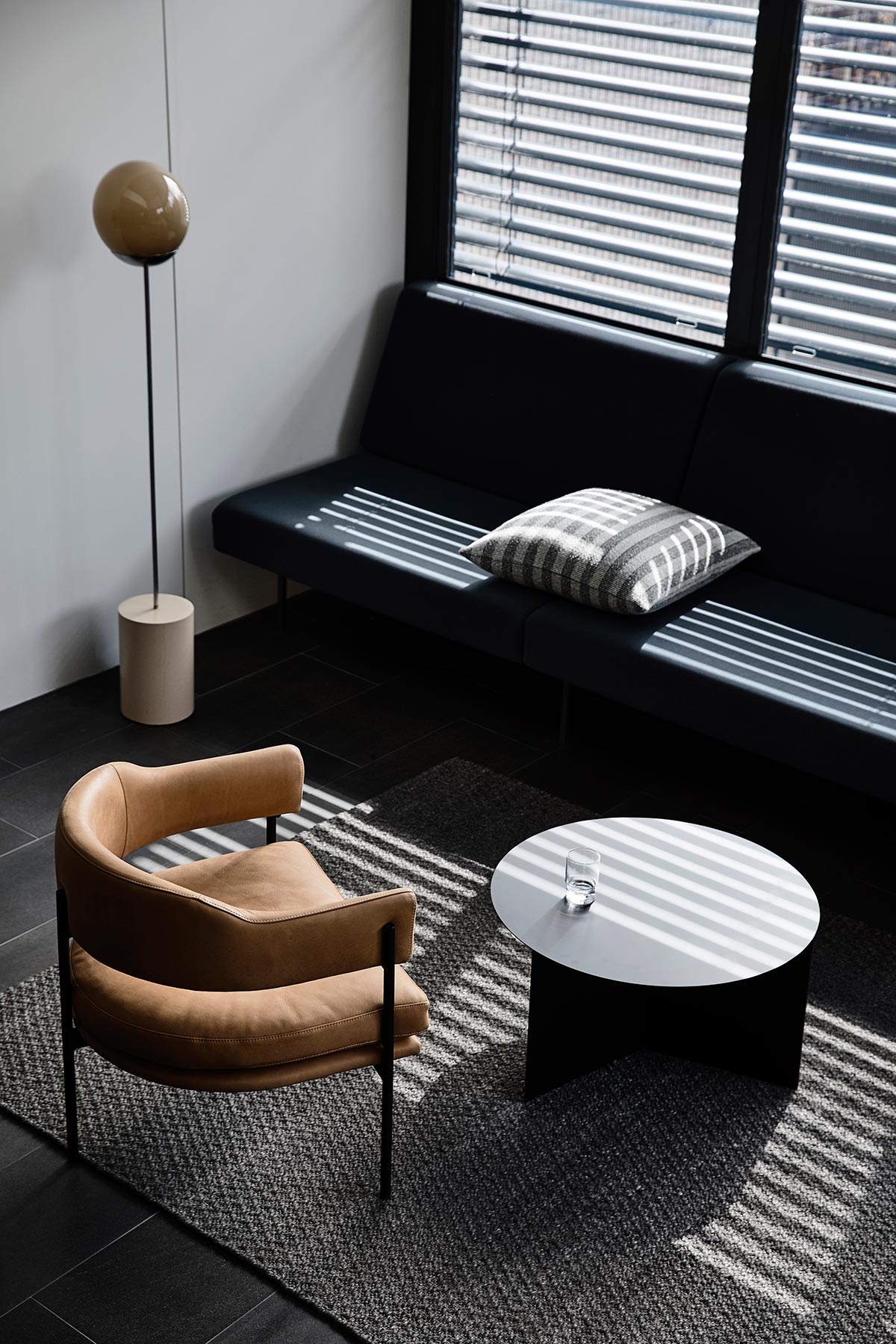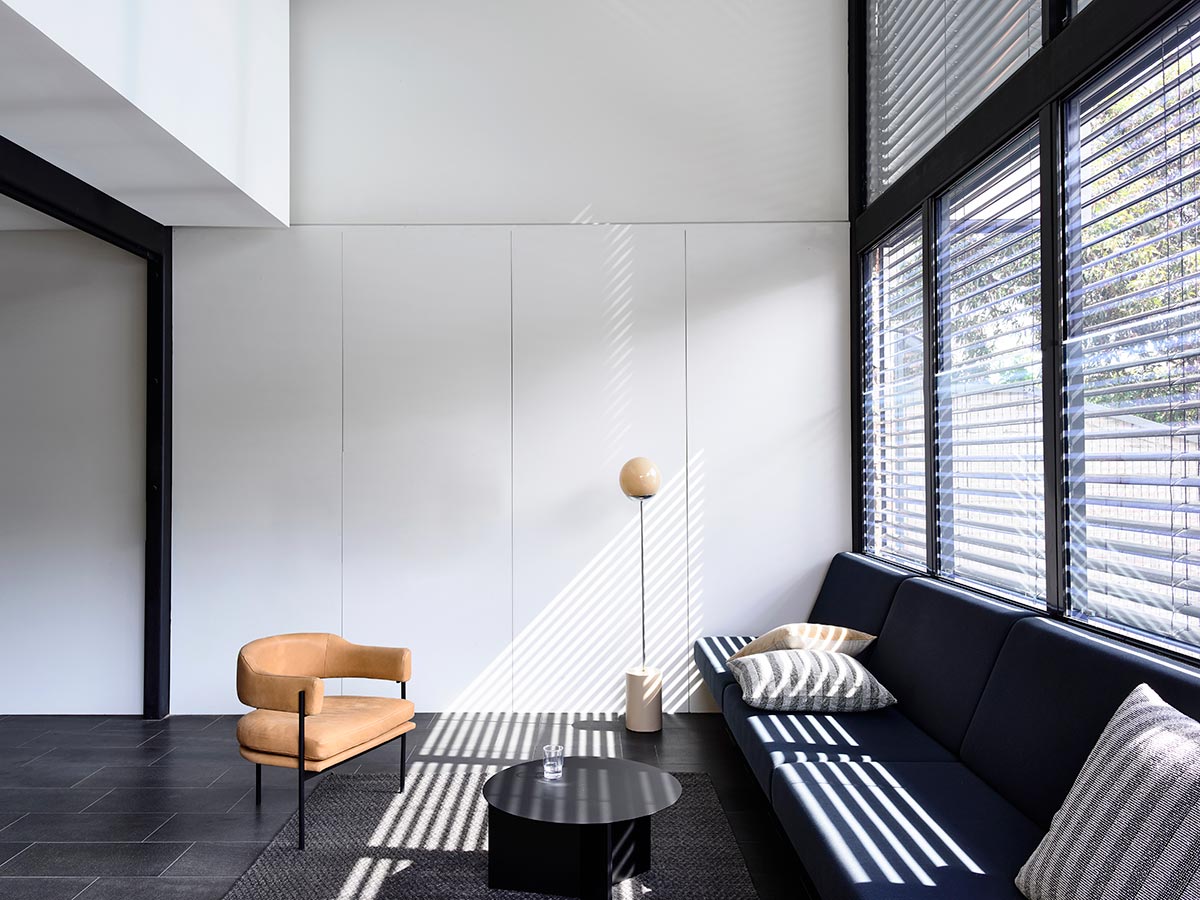 To give emphasis on the graduated sense of depth within the limited footprint, the internal spaces were predominantly outfitted with darker elements. Operable perforated panels over the ensuite windows articulate the simple form and enhance the dramatic interiors where darker tones of granite, bluestone and custom formed concrete baths and basins emphasize the privacy of the spaces.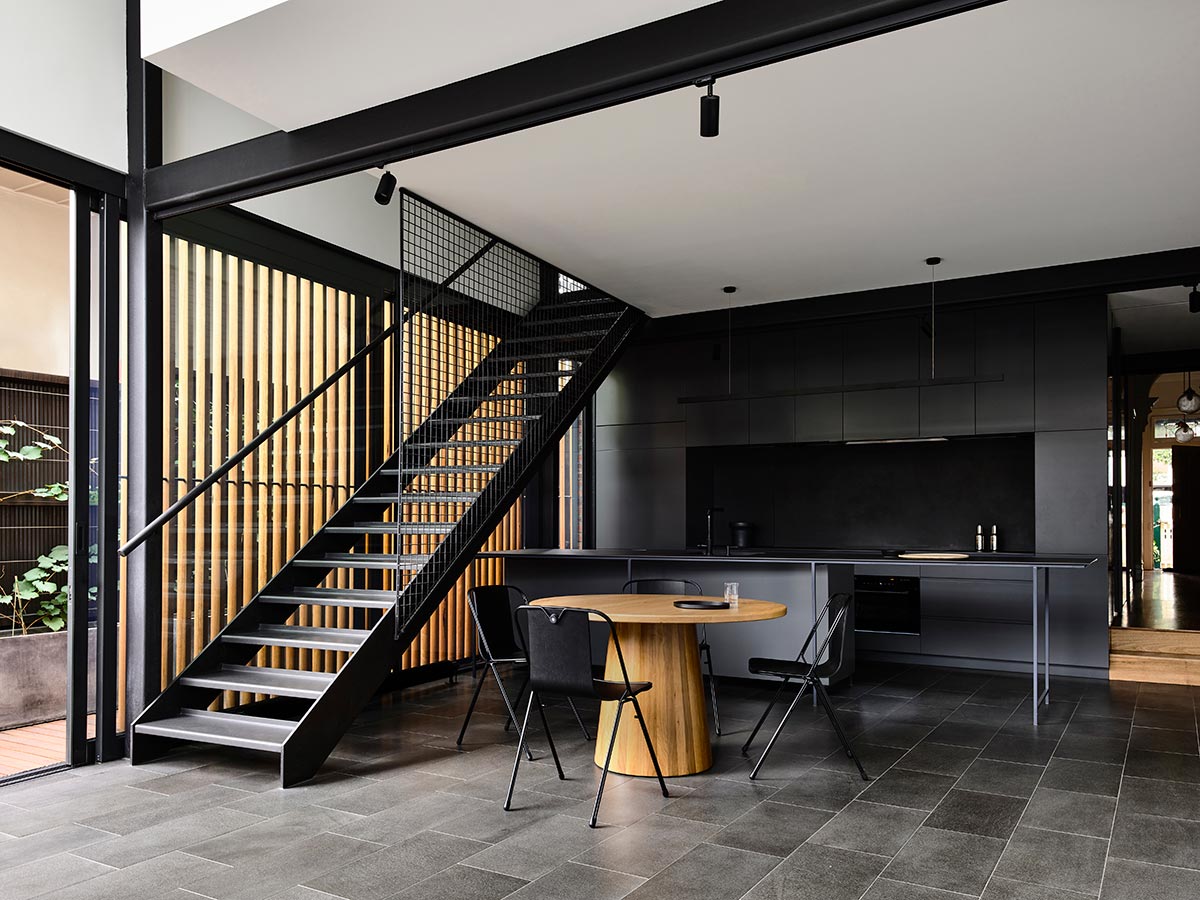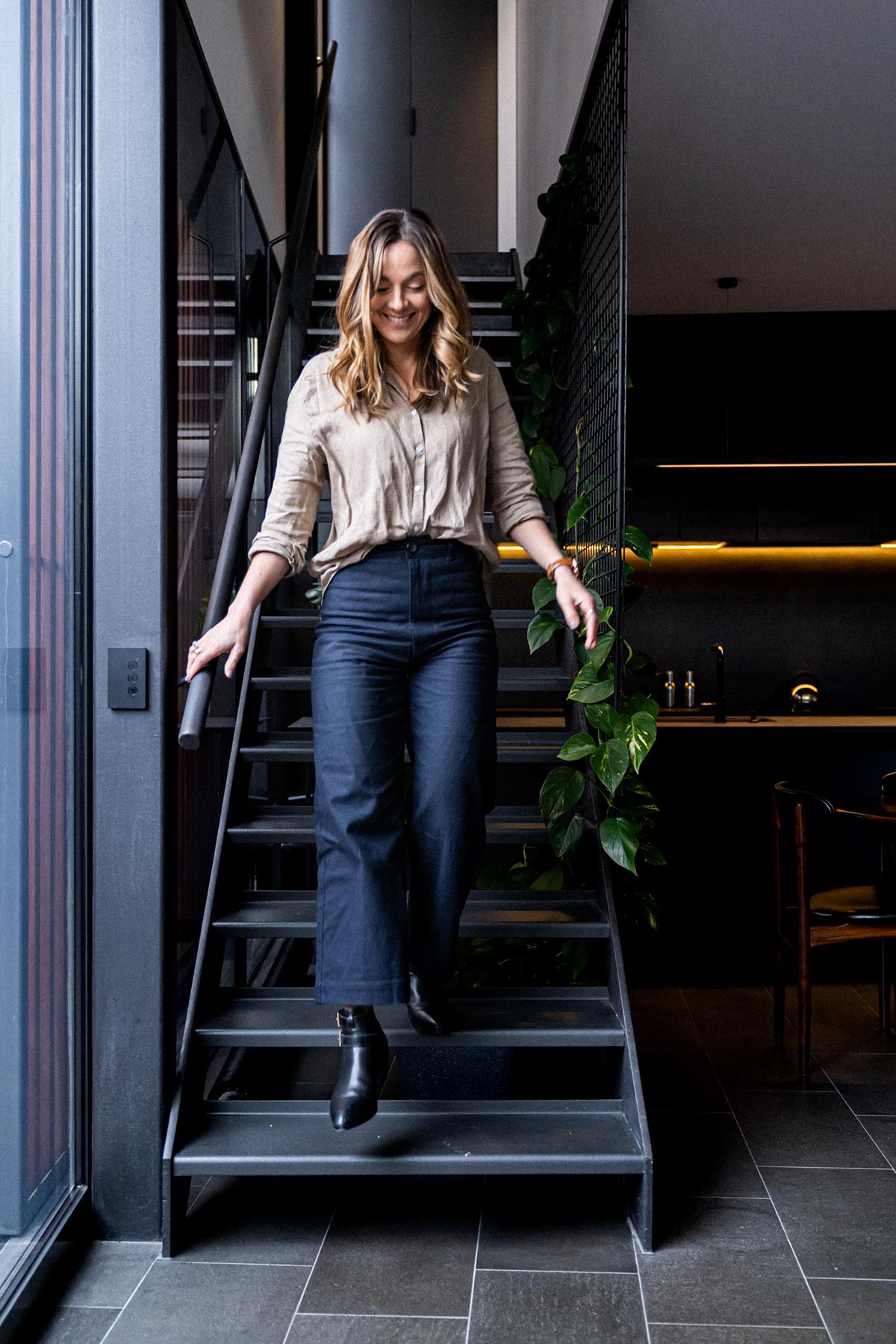 The team at Eldridge Anderson Architects employed an accommodating scheme that invites a heightened sense of contrast whilst providing a comfortable space for the inhabitants. With exemplary attention from choice of materials down to the smallest details, the North Melbourne Terrace is an absolute example of effortless luxury.
House Project: North Melbourne Terrace
Architect: Eldridge Anderson Architects
Location: Melbourne, Australia
Photography: Derek Swalwell, Jonno Rodd
Video Host: Lucy Glade-Wright
Video: Jonno Rodd