You know what they say, "home is where the heart is," and when you see this family beach home on Australia's stunning Sunshine Coast, it'll become abundantly clear why that saying rings so true. With only a few weeks left of our On The Road Australia tour, we're taking you through a family retreat that will have you planning your next beach getaway.
Noa by the Beach, which is designed by Georgina Price Design in collaboration with Bindy Ward, is situated on a quiet residential street only a minute's walk from Little Cove Beach and the Noosa National Park. As the owners of this family retreat are based in Singapore for work, they wanted to create a relaxed, beautiful space that their children could call home when they return to Australia to visit friends and family.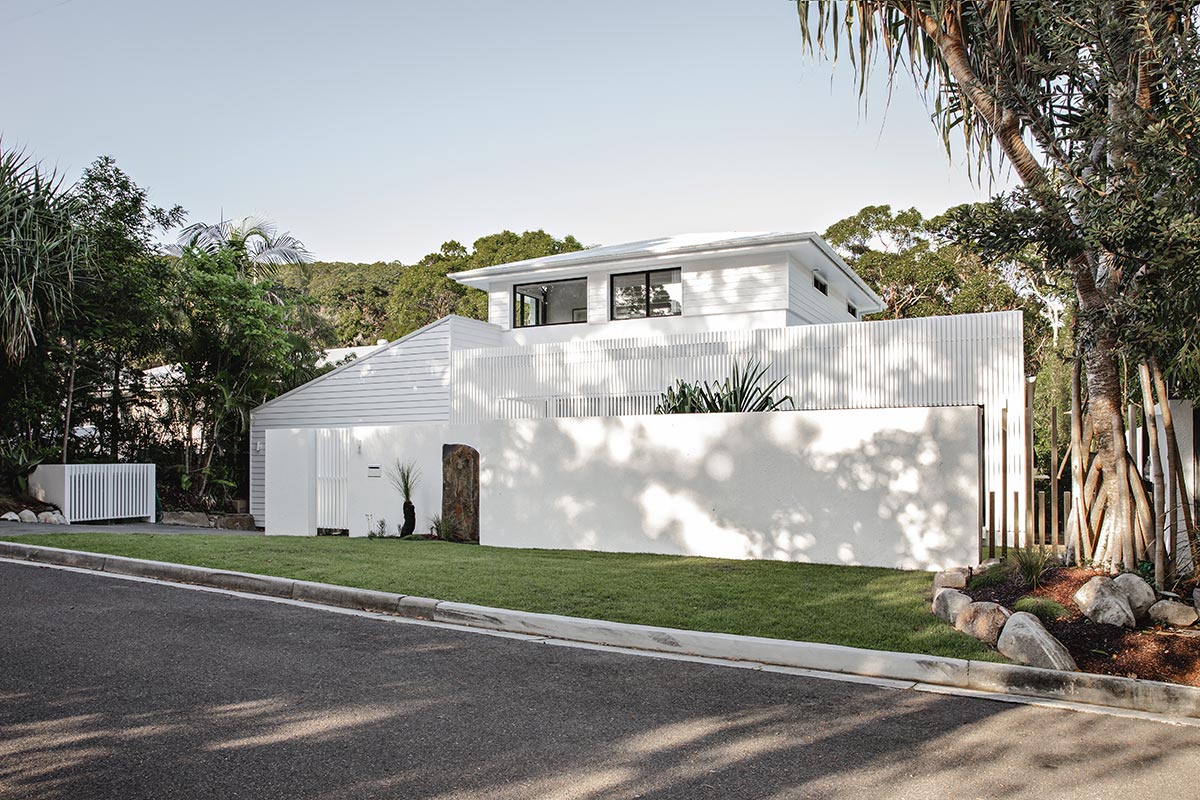 "Noosa and the surrounding areas hold a special place in our family as Wes grew up on the Sunshine Coast (with his parents still residing in their family home in Cooloolabin) and prior to owning this property, we spent a lot of time in Noosa as a couple, and then as a family." – Debbie Wong, owner
The house is well-suited for the whole family as the owners get to enjoy the best surfing spots in Australia, their girls can have wonderful days at the beach, and they get to run along the most scenic coastal trails in Noosa National Park. Having the opportunity to reconnect with nature is perfect for the entire family.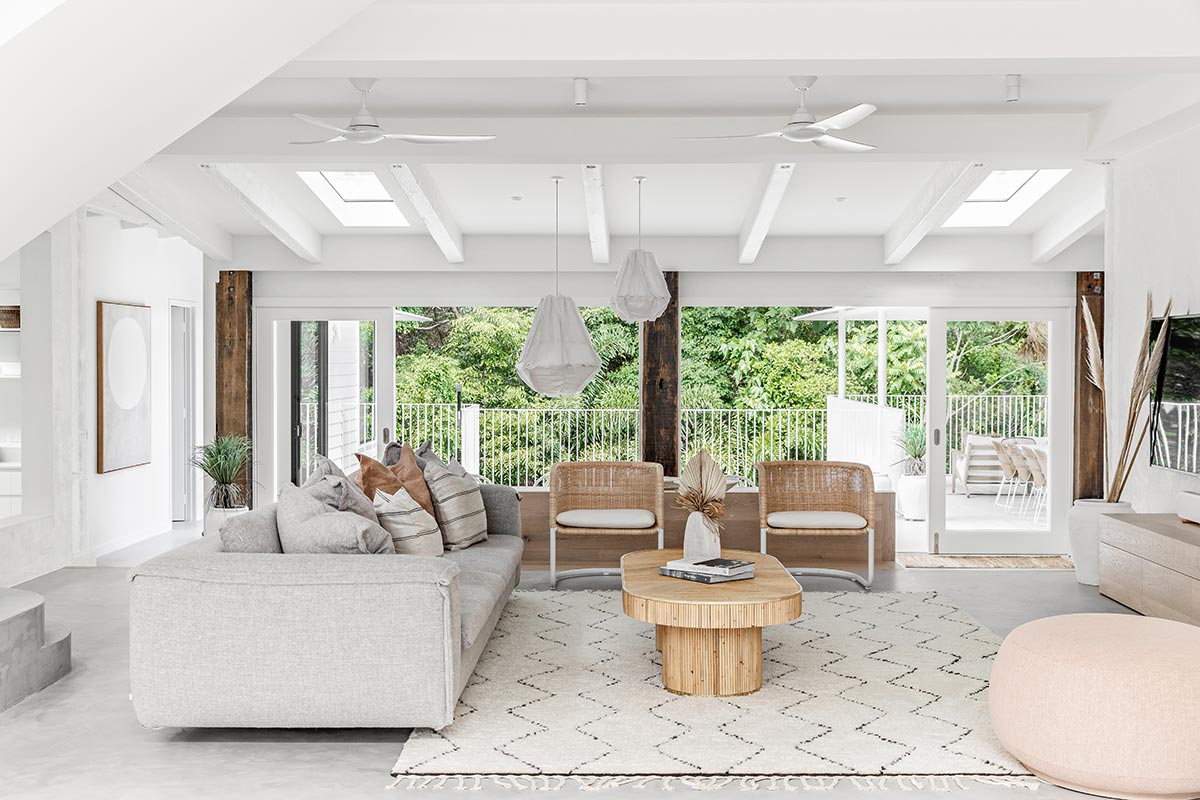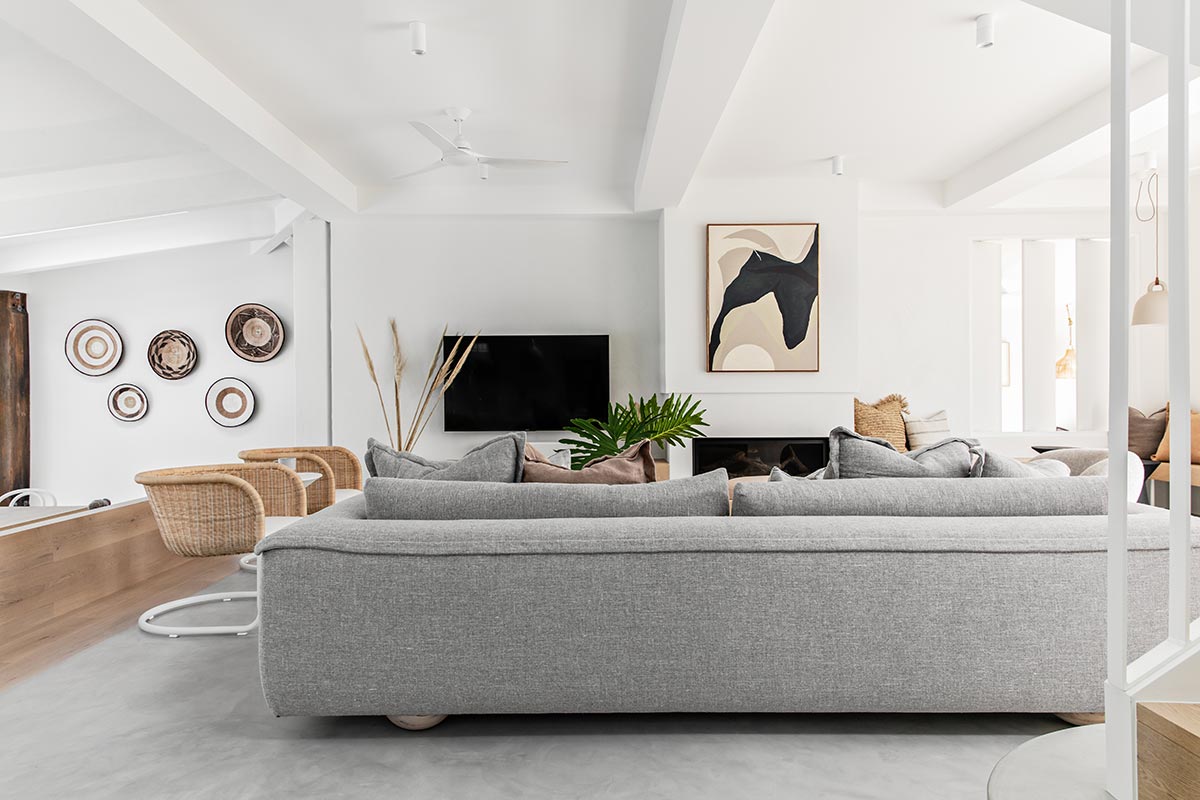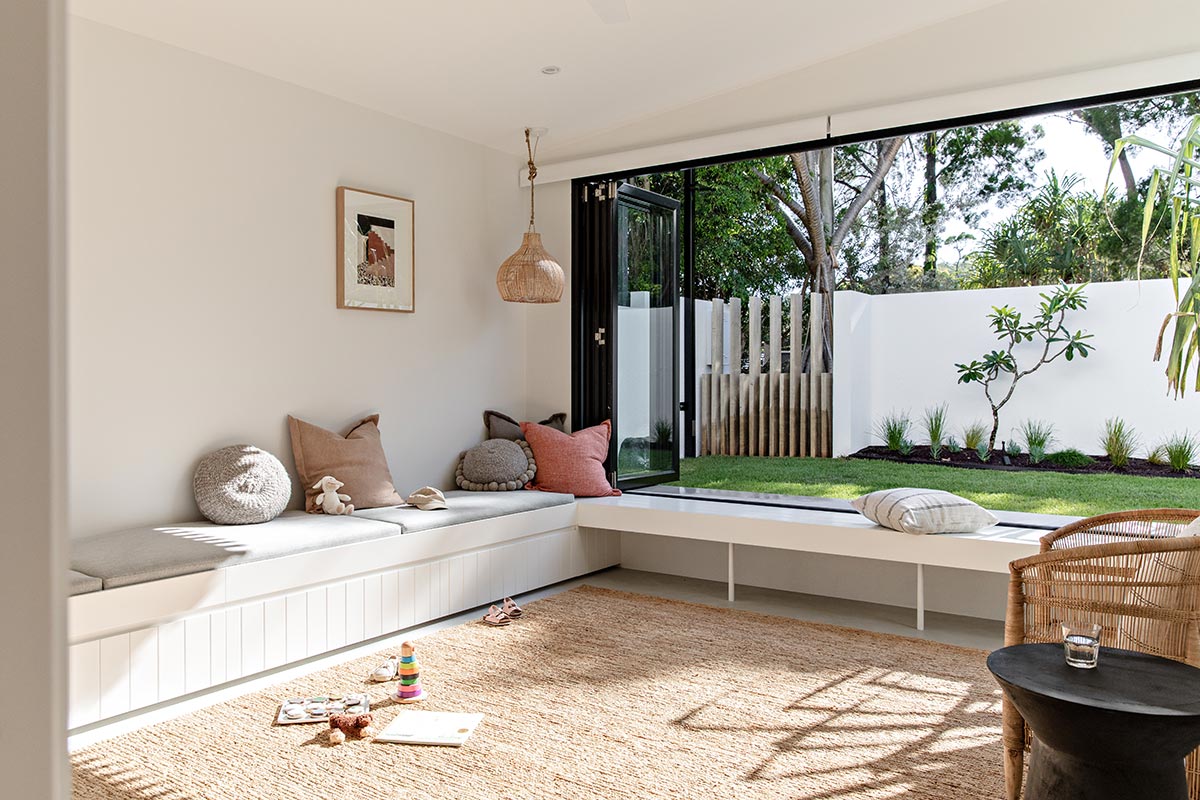 The moment you step inside this house, you are embraced by a peaceful, tranquil atmosphere. The combination of white walls, timber joinery and furniture, and other meticulously curated design elements, gives off a warm and cosy ambience that echoes across the interior spaces.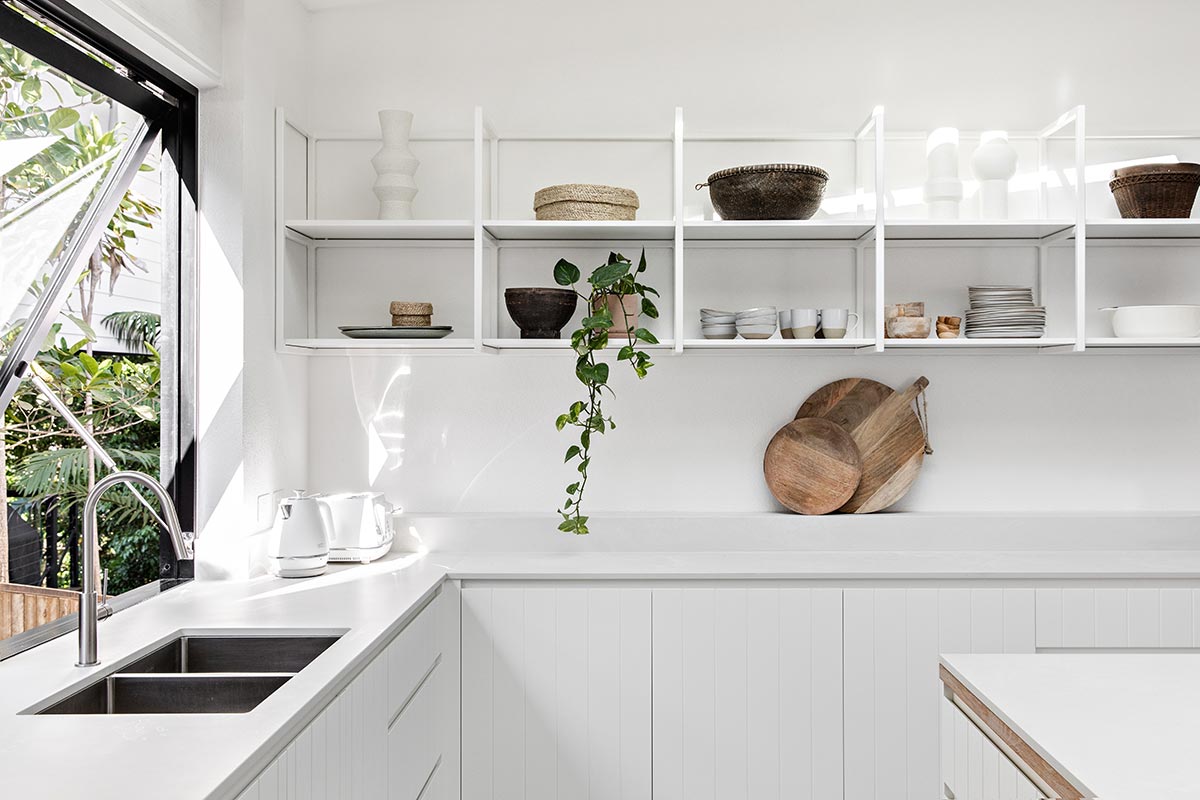 An extensive renovation was completed in order to take advantage of the lush Noosa National Park, which serves as a backdrop to the house. Large sliding doors, wood casement shutters, vertical battens, and bi-folds were used to create an open space and bring the outdoors in.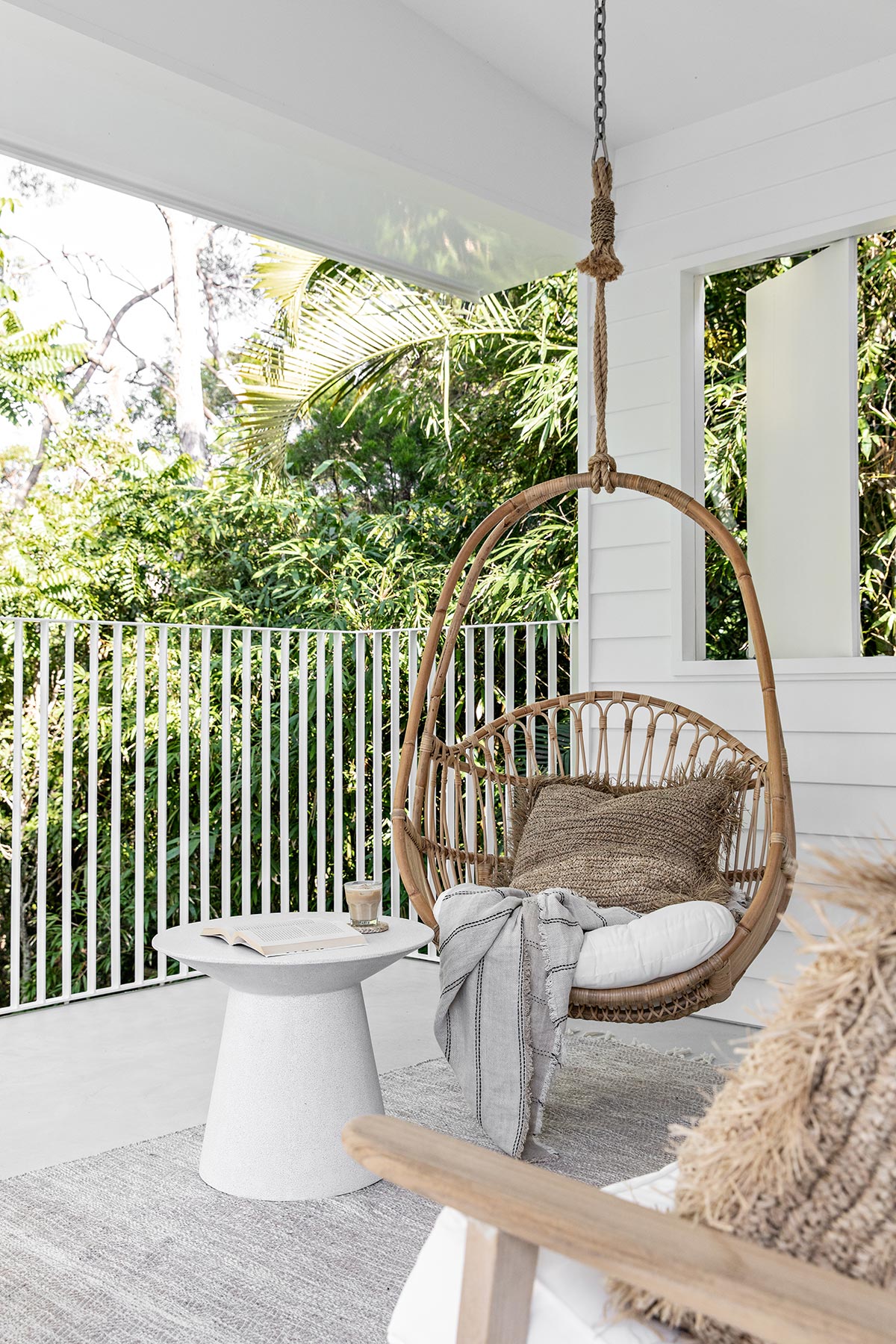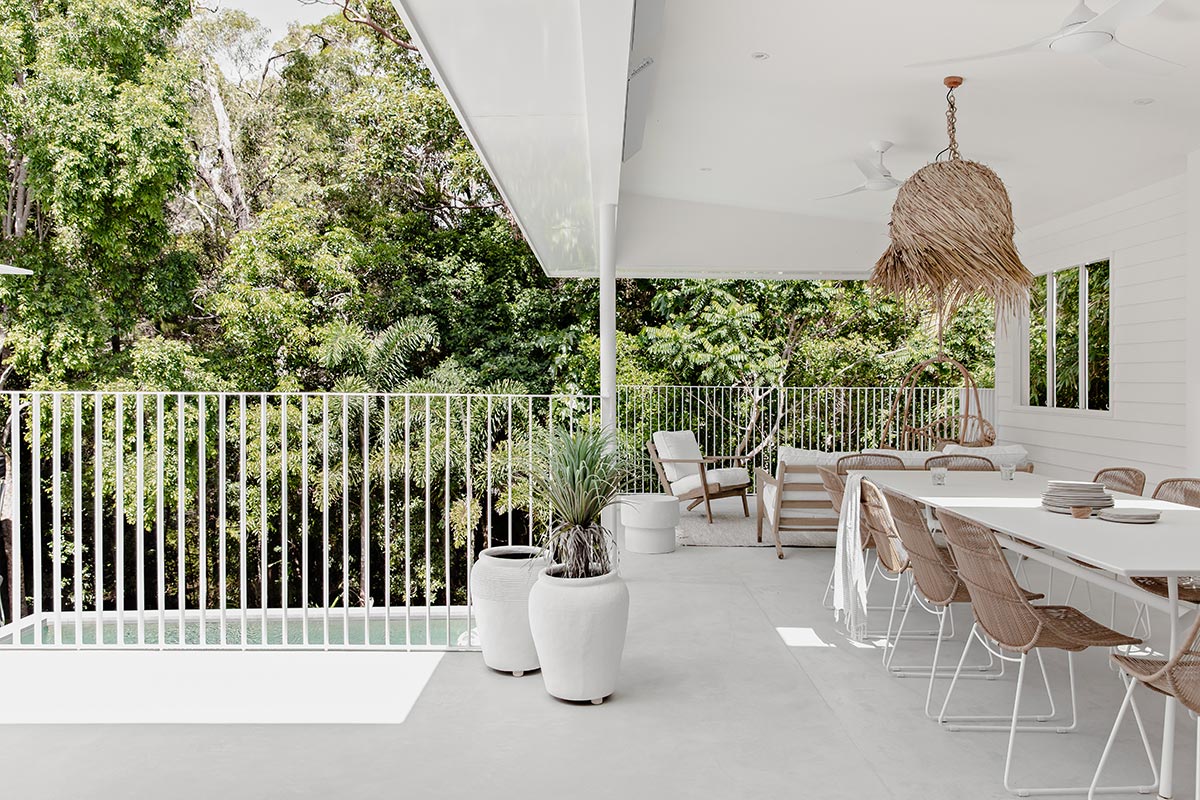 Taking into consideration Noosa's year-round sunny weather and a temperate climate during winter, the owners wanted an outdoor space they could use at any time of the year. The back of the property has been redesigned to accommodate an outdoor dining and alfresco area. This space doubles as the perfect entertainer's pad, complete with a fully equipped outdoor kitchen and fridge. You'd have a hard time finding a better place to host dinner parties!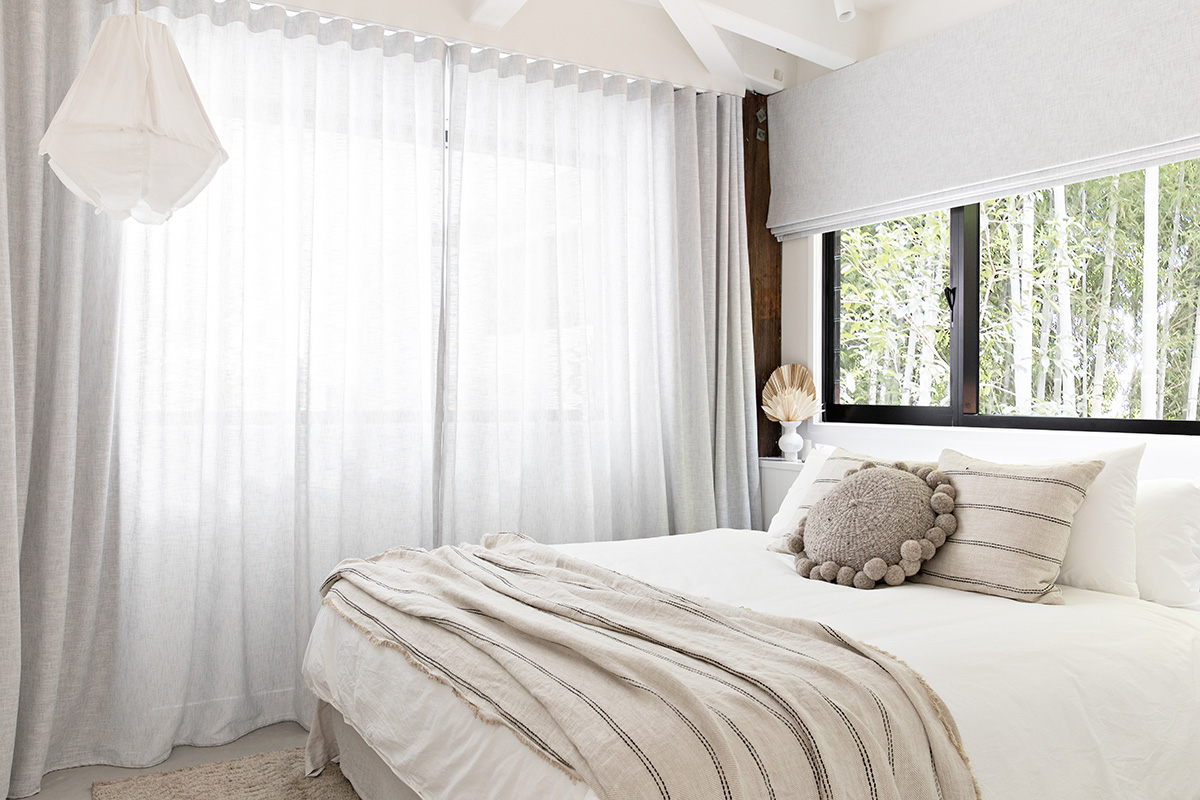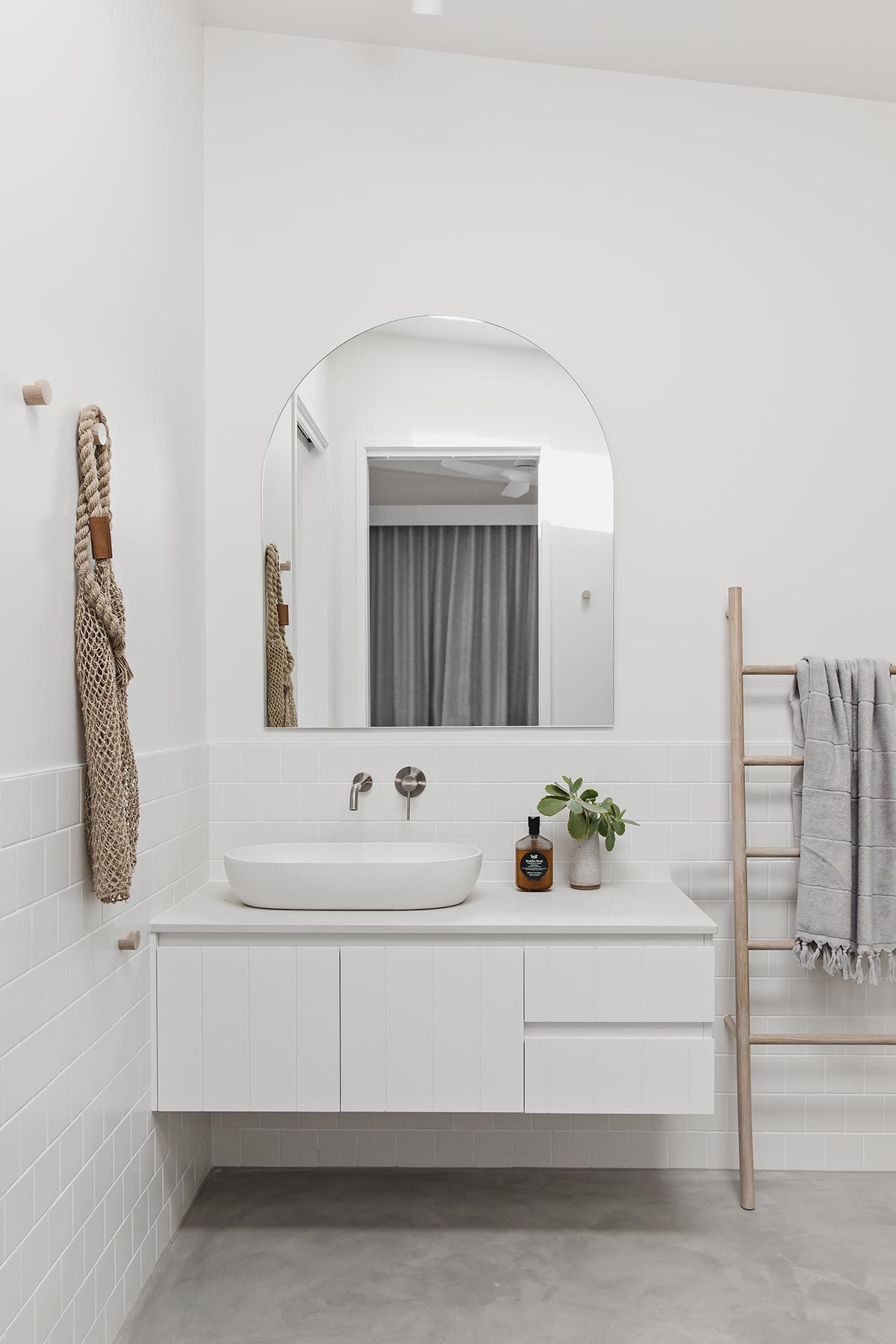 Every family deserves a retreat home that is beautiful, comfortable and peaceful. The owners, with the help of Georgina Price Design and Bindy Ward, clearly put a lot of thought into designing this home so they could reconnect with nature while still enjoying modern conveniences.
We hope you enjoyed this tour of the Noa by the Beach. Don't forget to subscribe to our YouTube channel as we have more home tours coming your way!
House Project: Noa by the Beach
Location: Noosa Heads, Queensland
Building Design: Georgina Price Design
Interior Design: Bindy Ward
Photographer: The Palm Co
Video Host: Lucy Glade-Wright
Video: Jonno Rodd