From across the Tasman comes Nodi! Handmade woven goods with a focus on unique textures and natural fibres. The name Nodi comes from the Italian word for 'knots'. Nodi's designer and founder, Olivia Smith developed a keen interest in weaving and tying knots whilst in Milan and that is how the brand was born.
"We design and create handmade rugs with a focus on developing unique, layered textures which transform and add character to the space in which they sit." Olivia Smith, Founder of Nodi.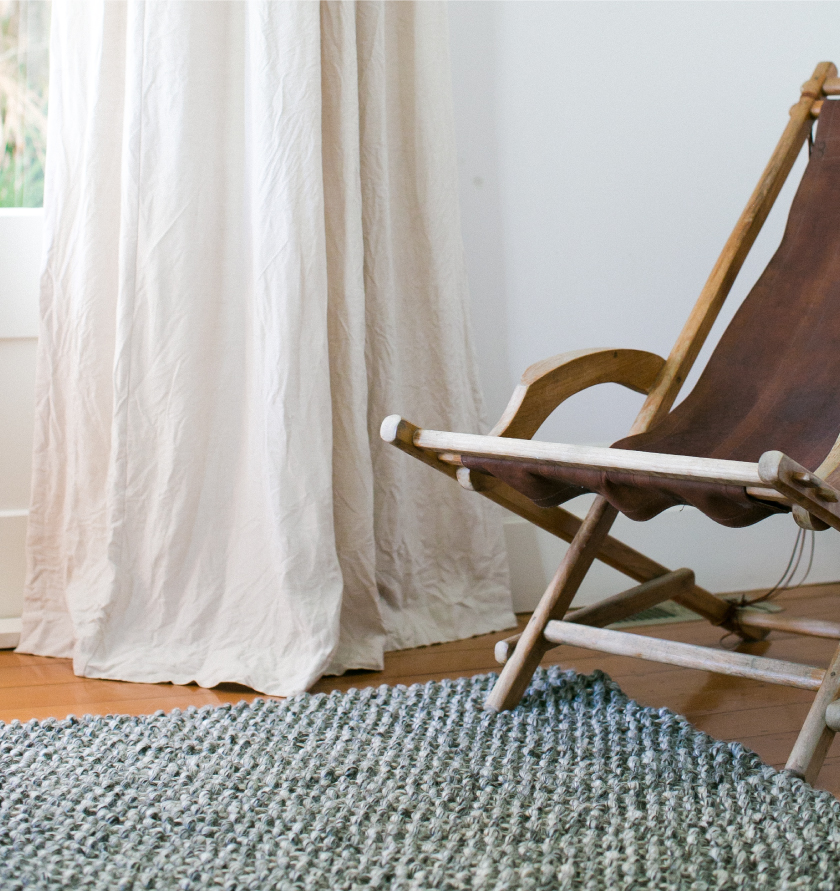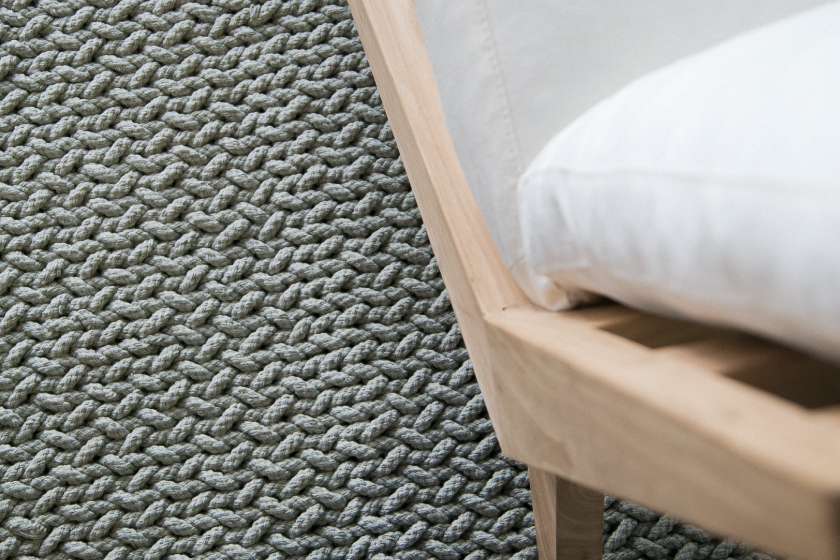 Part of the Staples collection, comprising of all natural handmade rugs. Staples, meaning primary, essential and vital, was created with everyday living in mind. Developing a range with a focus on the robust nature of all natural fibres to create a durable rug woven to stand up to everyday life and quietly bring personality into the home.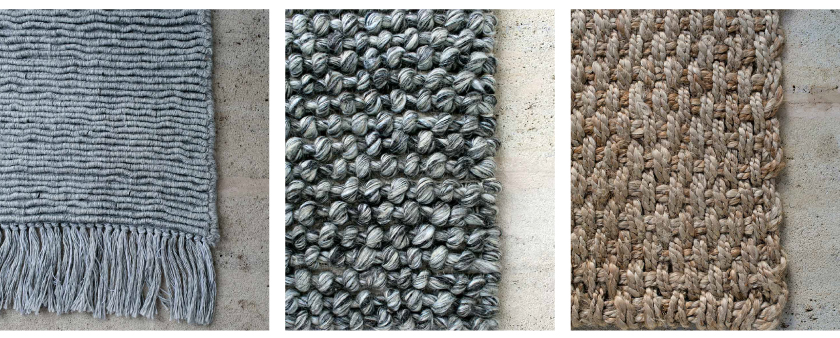 Left to right: Both the Ribbed Wool Rug Marl Grey and Noughts Weave Rug Charcoal are made from 100% felted wool, warp 100% cotton. 100% jute the Hand Woven Jute Entrance Mat is double sided.

The range also includes Linen and Felted Wool Cushions in a range of colours. Made in India, these double sided cushions are made from the highest quality stone washed linen together with a textured felted wool back, these cushions make a beautiful addition to your bed or sofa. Featured from left to right: Linen and Felted Wool Cushion Duck Egg, Linen and Felted Wool Cushion Rose, Linen and Felted Wool Cushion Bianco.
If you'd like to get to know a little more about Olivia Smith, designer and founder of Nodi then head over to her Meet the Maker profile to see who makes her ultimate dinner guest list and what beats are on her playlist.