Name: Michael Zito
Brand: Studio MiZi
Job Title: Director
Location: Melbourne, Australia/New York, USA
Instagram @studiomizi

1/ What did you want to be when you grew up?
An actor. My prep teacher put me into drama classes and I managed to make it as far as Neighbours. Unfortunately, the lack of learning lines for auditions greatly hindered my success. On a side note, child actors are actually the worst.
2/ When and what was the moment that prompted you to start your own brand?
A couple of attempts at full-time design work made me realise that the 9-5 thing might not be for me, thus it was time to start my own thing.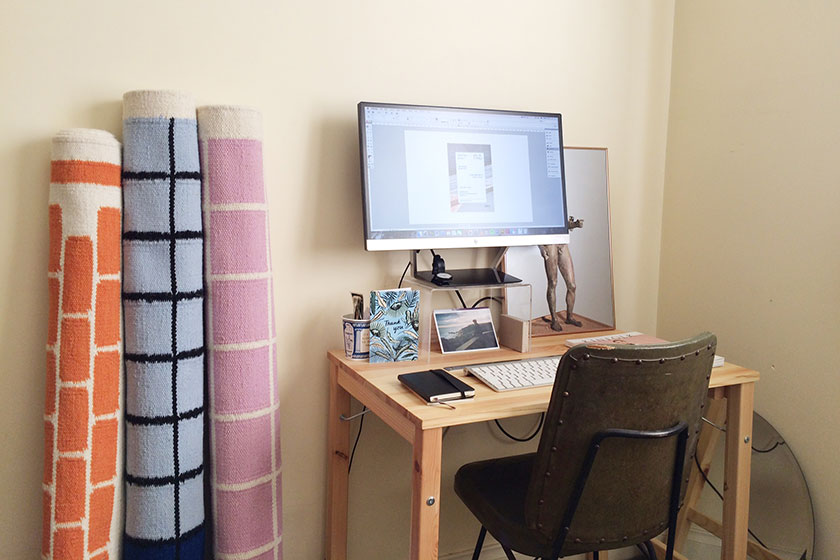 3/ In 3 words, describe your occupation.
Nu Age Merchant.
4/ What is the best piece of advice you've ever received?
'There's always a plan B'. It's certainly come in handy recently.
5/ What is your favourite creative outlet to get the juices flowing.
This is such a cliche but it's definitely travel. I seem to get a lot more inspired when I'm nowhere near my computer.
6/ Where do you see yourself and the brand in 10 years time?
I'm hoping that by the 10 year mark people can deck their whole houses out in Studio MiZi as opposed to just their floors.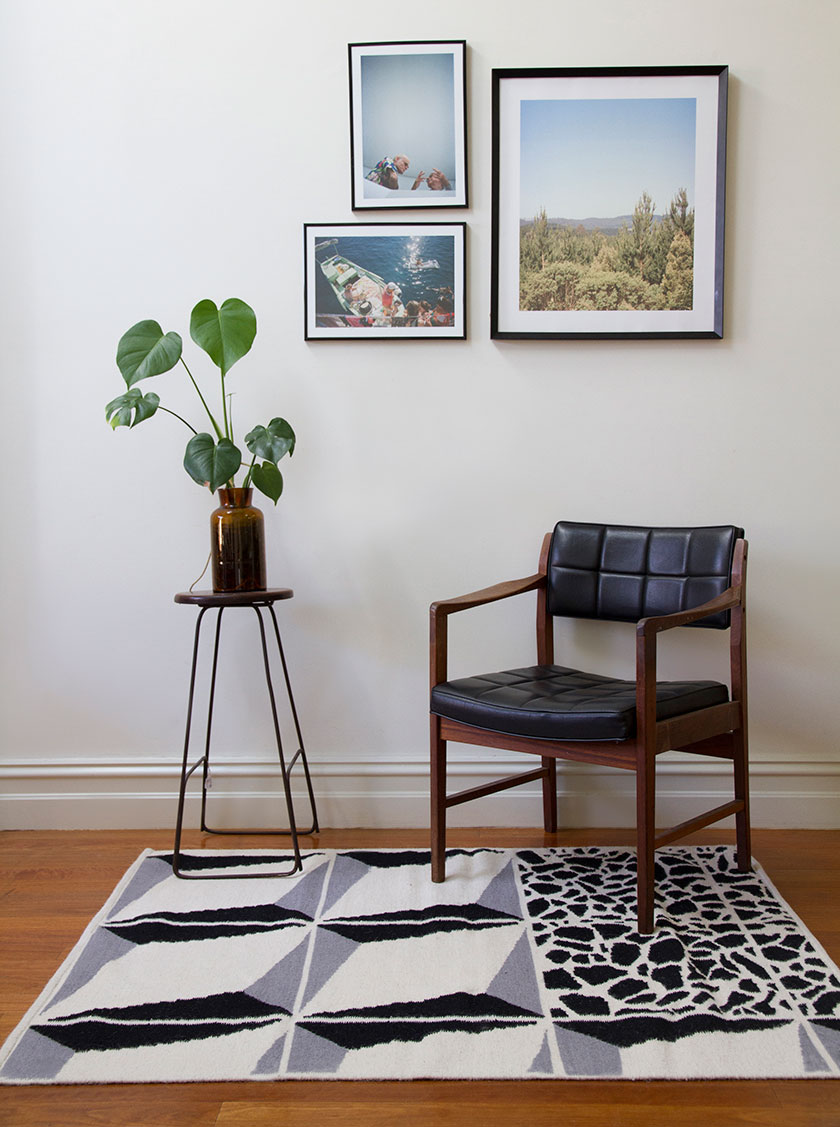 7/ If you could invite 5 celebrities to dinner, who would be on the guest list?
Mick Fleetwood, Stevie Nicks, Lindsey Buckingham, Christine McVie, & John McVie.
8/ What was the last rule you broke?
I'm pretty sure I've fare evaded recently. I don't condone this.
9/ Do you have any hidden talents?
Yes I have two — 1. I'm still yet to meet anyone with a longer tongue than mine and  2. I can perfectly replicate one of those sound tubes you used to get in show bags.
10/ What was the last movie you saw and was it any good?
The VVitch, it was a great! I think the lack of CGI actually made it scary.

Studio MiZi (mee-zee), is a Melbourne based boutique rug company creating quirky and affordable homewares that tell a story. Their first series entitled Resurface explores Australia's ongoing curiosity in defining our identity, and celebrating particular mundane surfaces that enable us to do so. Striving to create unique homewares that are well designed and creative, yet maintain a sense of humour and a talking point for their chosen environments.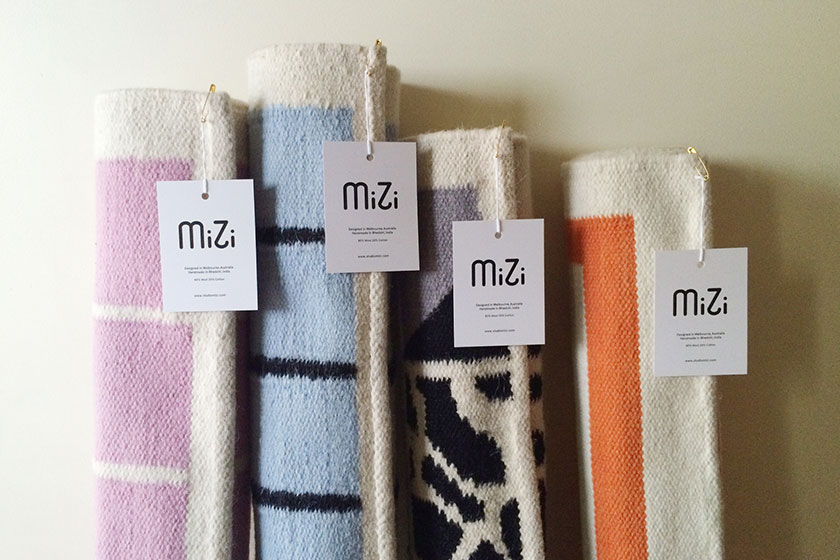 We have a soft spot for graphic designers here at Hunting for George, especially ones who spread their wings and decide to make ridiculously cool rugs. Drawing inspiration from surfaces that most of us would walk on and not give a second glance, Studio MiZi rugs offer bold graphic textiles that celebrate everything from Nonna's bright orange brick house to the lino at the local laundromat.

What is the beat of your drum?

Studio MiZi: 3-4am
"This playlist is dedicated those magic hours where I find myself glued to the computer screen and finally working without distraction." Michael Zito
Dreams (Fleetwood Mac)
Genius Of Love (Tom Tom Club)
Don't Worry Baby (The Beach Boys)
Didn't Cha Know (Erykah Badu)
What Did He Say? (Nite Jewel)
3 Days (Rhye)
The Rah Band (Messages From The Stars)
Glass Candy (Geto Boys)
Supersempfft (We Found It Out)
Hold Me (Fleetwood Mac)