Name: Dale Hardiman and Adam Lynch
Brand: Dowel Jones
Job Title: Directors
Location: Fitzroy North
Instagram @doweljones

What did you want to be when you grew up?
Neither of us had any idea what we wanted to be when we grew up. Self-employment was always key!
What prompted you to start your own brand?
By the time we started Dowel Jones, we had already started a design collective so it didn't seem so foreign to be starting another brand. We started Dowel Jones in our 3rd year of university and this was prompted by the successful collaboration on our first product Mr. Dowel Jones.
In 3 words, describe your occupation.
All day everyday.
What is the best piece of advice you've ever received?
All boats rise and fall on the same tide.
What is your favourite creative outlet to get the ideas rolling?
Our ideas are usually found from visiting manufacturers or rethinking pre-existing ways of production. We do of course look at various design blogs/magazines/ podcasts, but inspiration can be found in the darkest and dirtiest of factories.
Where do you see yourself and the brand in 10 years time?
Hiring more staff to make more of all our products in-house, with us focusing more on the creative side of the business. A creative environment whereby the manufacturer and designer are in the same workshop so design and production can happen more fluidly.
If you could invite 5 celebrities to dinner, who would be on the guest list?
Stephen Fry, Deyan Sudjic, Kenya Hara, Sandi Toksvig and Hayao Miyazaki.
What was the last rule you broke?
We eat dessert before dinner sometimes.
Do you have any hidden talents?
Adam can surf. Dale can close one eye without the other eye moving.
What was the last movie you saw and was it any good?
Adam never watches movies but Dale saw The Hateful Eight by Quentin Tarantino – it seemed fairly tame until it became incredibly gory!
If you live in Australia, Drink Coffee and visit Cafe's you might have seen some of the boys work before, a staple amongst some of the best cafe's and coffee machine locations around.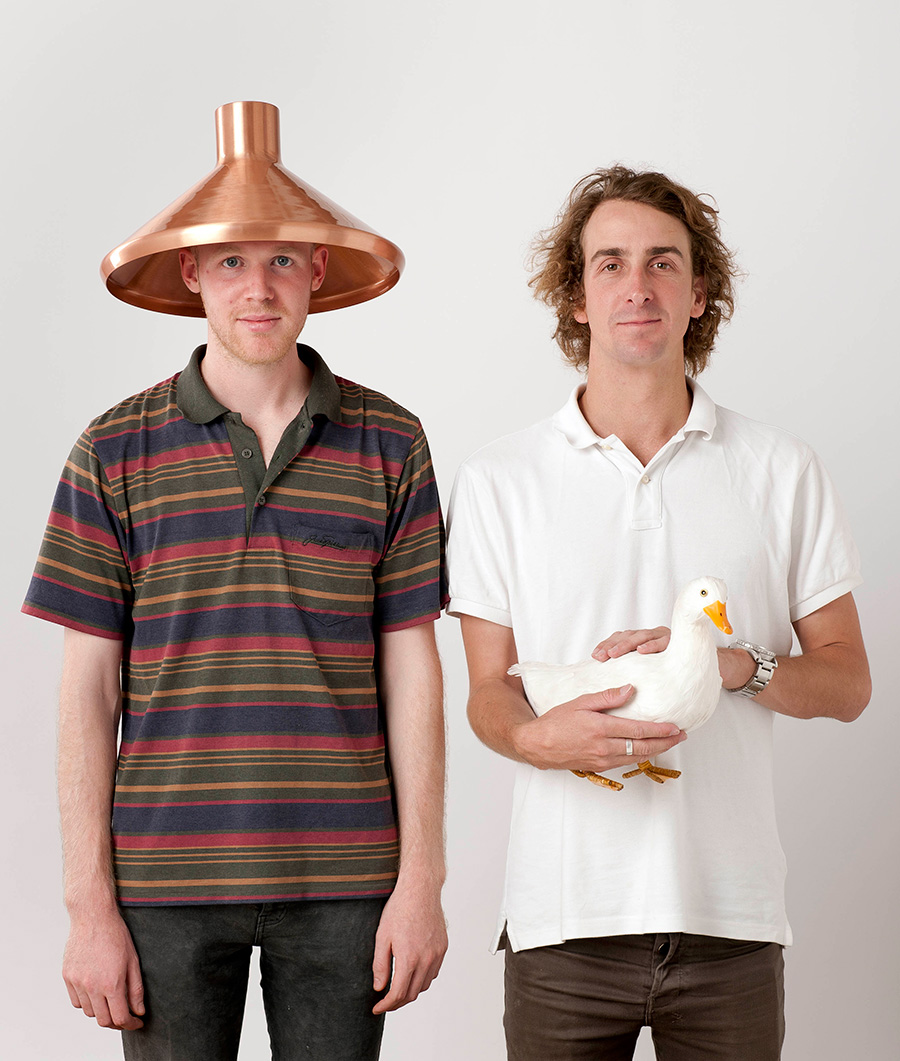 Dale wears Dr Spinner and Adam fondles a duck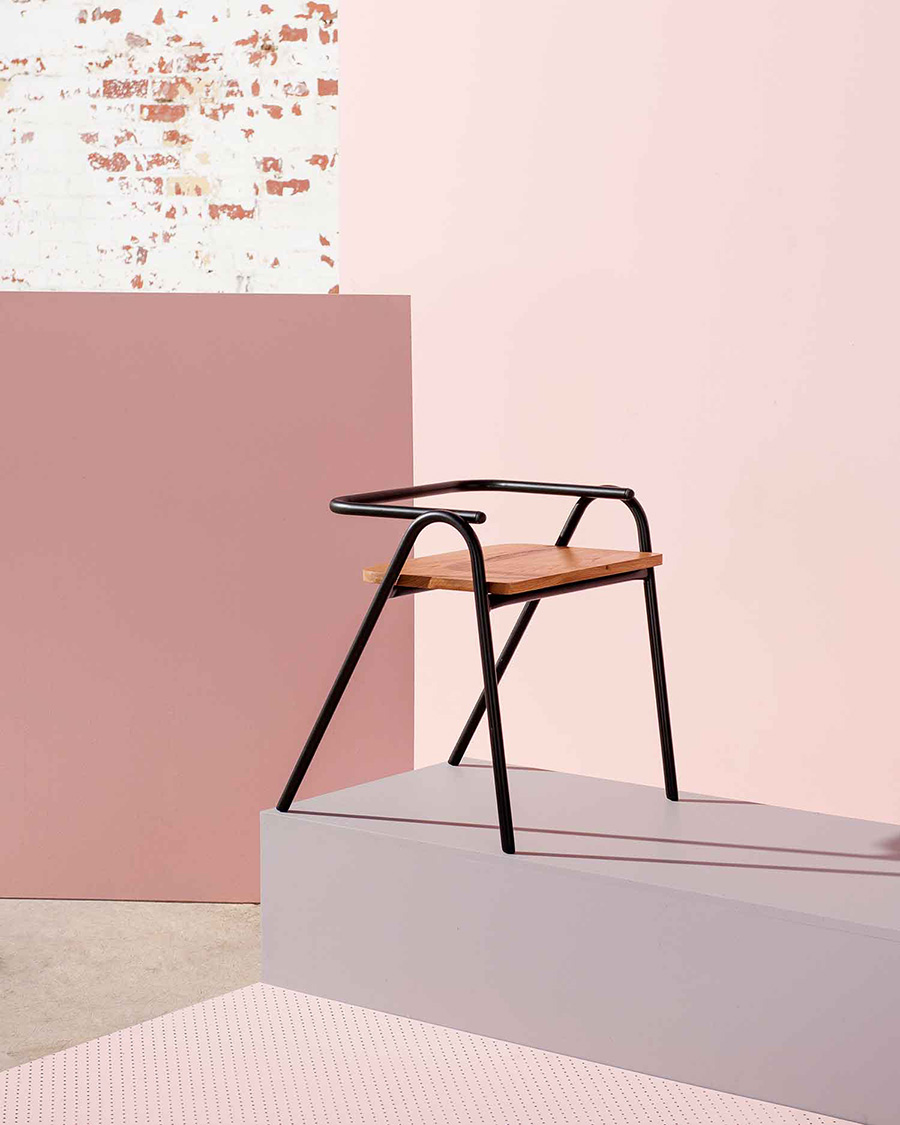 Half hurdle chair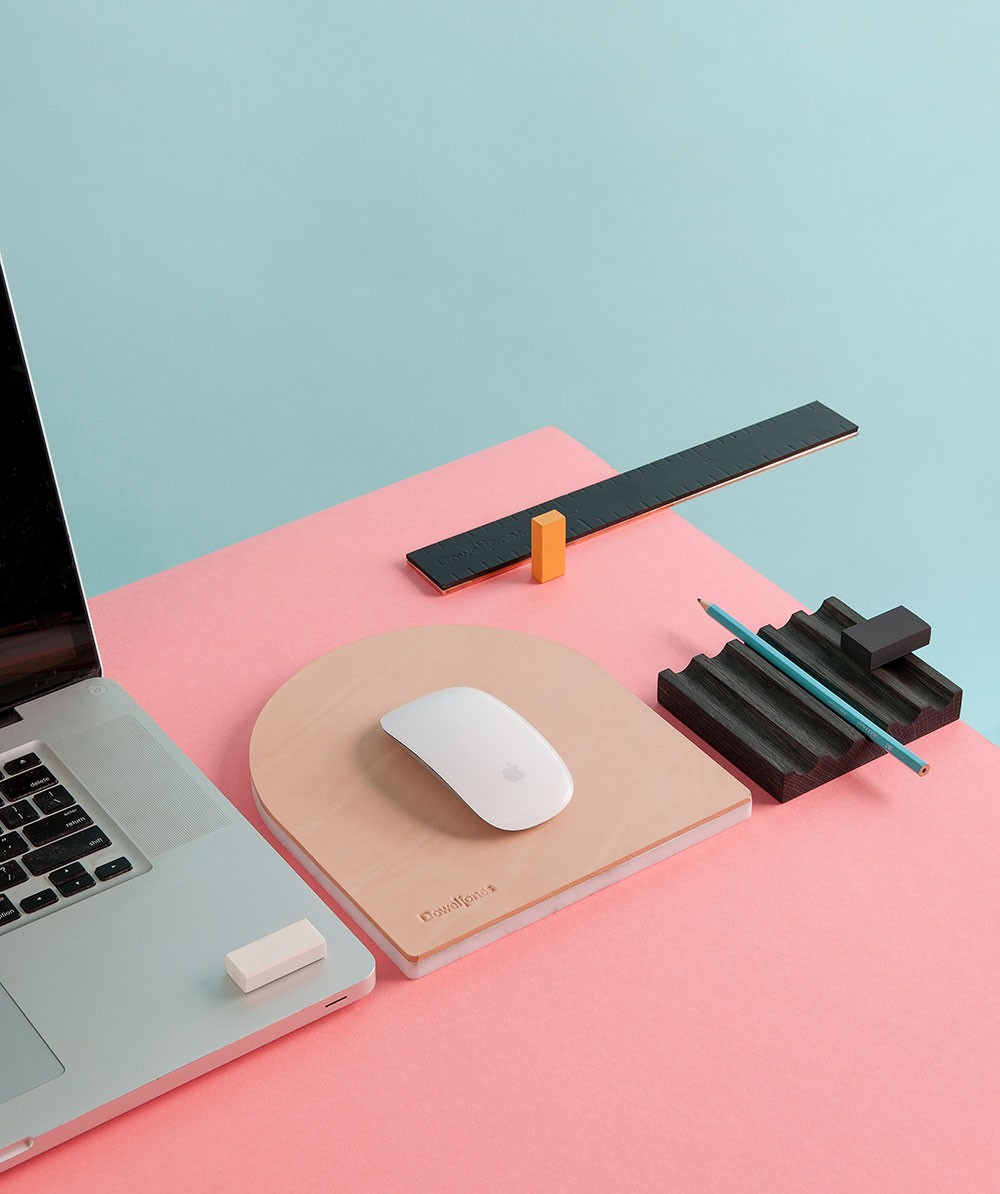 Tombstone mousepad, Blocchi, You Rule Ruler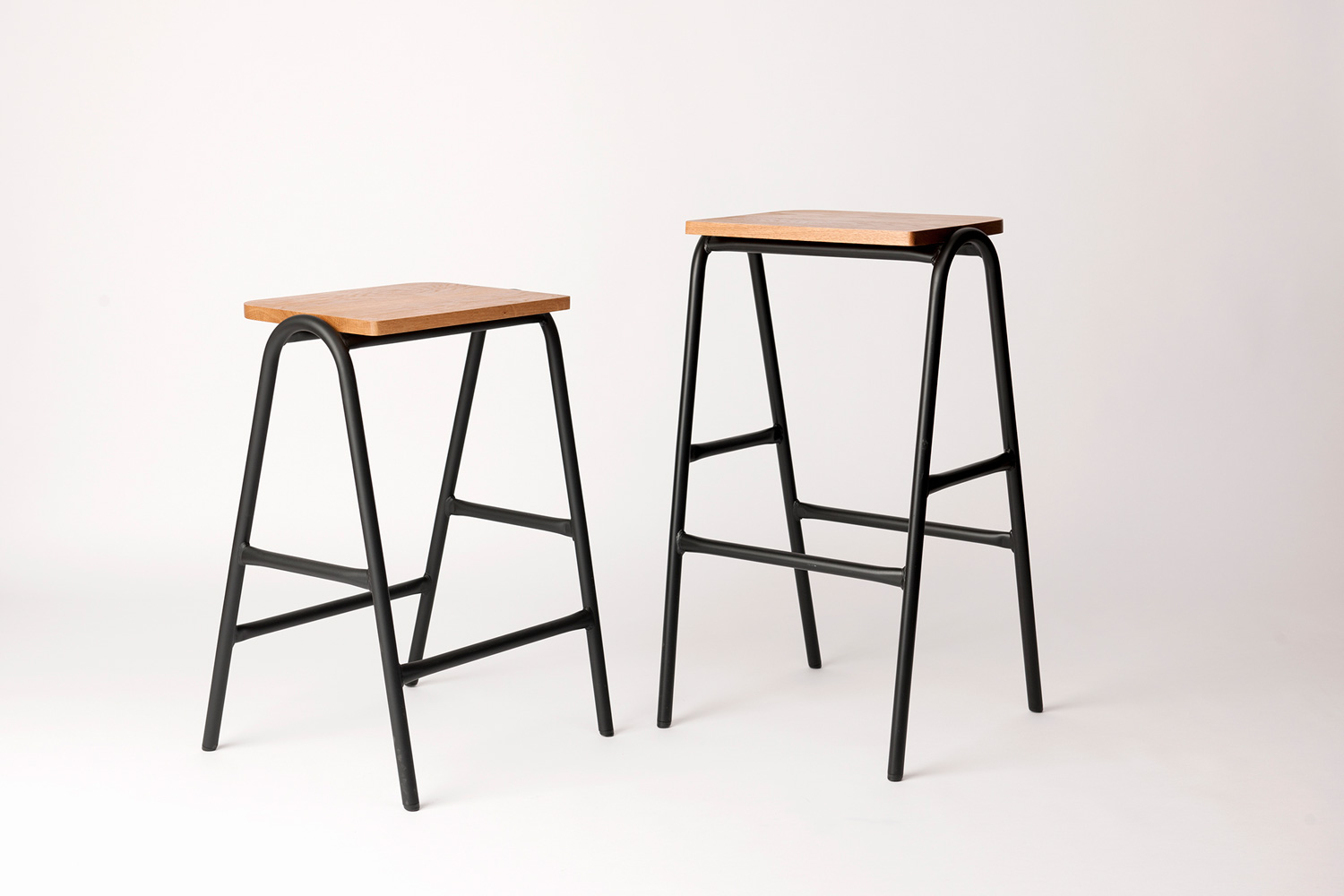 Hurdle high stool