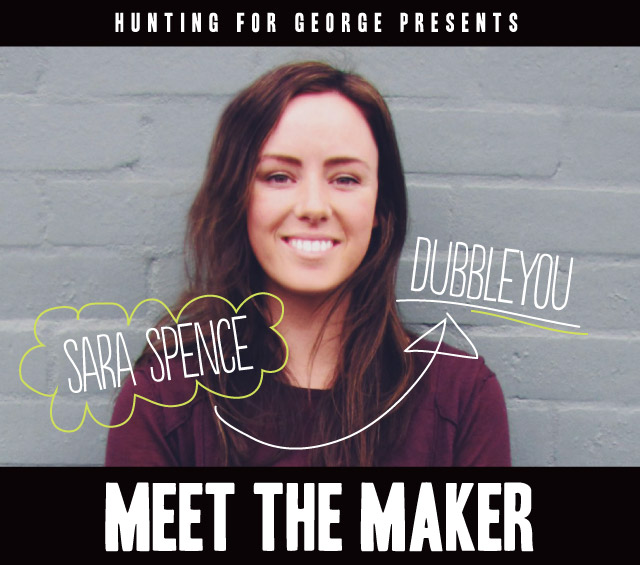 Name: Sara Spence
Brand: Dubbleyou
Job Title: Designer & Owner
Location: Sydney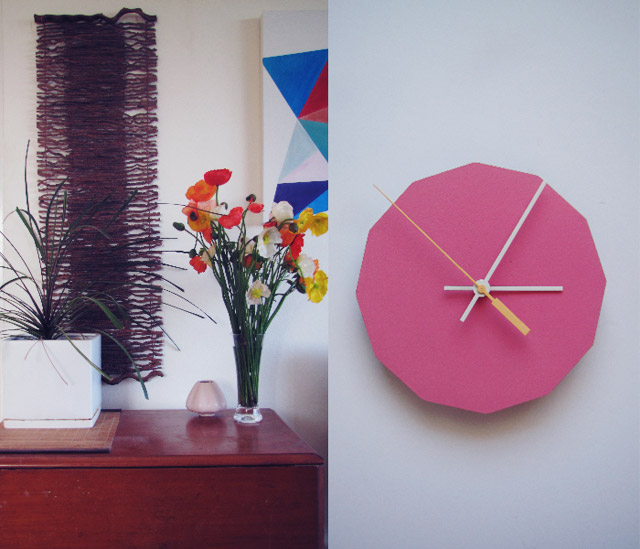 A snapshot of Sara's gorgeous Sydney home…

1. What did you want to be when you were a little 'un?
Fire-woman, a Vet, then an Architect and then a Designer.
2. What made you decide to start your own brand?
The completely selfish joy that came from making something.
3. How would you describe your style of work?
A bit silly, a bit thoughtful & a bit fun.
4. What is the best and worst thing about being a designer?
The best thing is being able to see something in your head and then hold it a few weeks later. The worst, this is so irritating but I can't think of anything…
5. What is your favourite creative outlet?
Spray Painting. Oh my goodness you have to try it. Such instant satisfaction.
6. There's got to be something you're shit at… What can't you do?
Cartwheel, wink with my left eye, whistle.
7. What are your top 5 websites/blogs at the moment and what makes them stand out?

The Design Files
 – have you seen the stuff they are giving away nom nom nom
The Design Ark
 – it's the easiest way to find all my favourite things
Poppytalk
 – Colour & Caravans
Swiss Miss
 – So many 'argh I wish I thought of that' moments
You guys
 – Course! Music videos and all the stuff I could ever want to buy ever. Heaven.
8. Date, Marry, Kill… 
James Franco, Tom Selleck, Tara Reid (tricky one… not really)
9. So in the next couple of years your brand takes off like a rocket, multi million dollar offers start coming though the door. Do you stick with it? Sell out? Start again? What and where will you end up in 10 years time?
If I get to make the stuff I am making for the next 10years I will be crazy happy, lets just hope the world doesn't get sick of rapping tea towels.
10. What song/album are you currently listening to and is it any good?
Fitz & the Tantrums, I have no idea if its good but oh my its catchy.

We love Sara's fun and clever designs. We're obsessing over her chalkboard tick tock clock at the moment and storm candle holder below. Click here to get a closer look at Sara's amazing designs.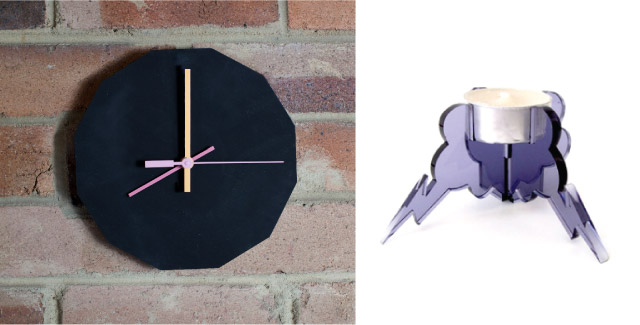 Sara Spence takes over the Meet The Maker Radio with her:
My name is [blank] but you can call me "Mmmmm" Playlist
These are from my top 25 played on my iPhone, there is also a Beyonce & Avril Lavigne song in there but we won't go into that. This is a pretty great moment for me. These are all my favourite songs. I'm very happy.