With the long weekend on our doorstep, we've put Bendigo at the top of our list for a cheeky getaway. Want to know why? Bendigo Art Gallery is playing host in an Australian exclusive, a large-scale exhibition highlighting the history and relevance of the world-renowned textile company, Marimekko.
This exhibition, Marimekko: Design Icon 1951 to 2018 traces Marimekko's meteoric rise from the 1950s to the present, and explores the dualities that define its aesthetic. Its iconic fabric patterns and unconventional ready-to-wear outfits brought colour and informality to an otherwise self-conscious fashion world. With more than 60 outfits, swathes of original fabrics, homewares, sketches and other archival materials, the exhibition focuses on the work of the talented individuals who defined this local textile practice and created its internationally recognisable designs.
The exhibition is now open and will run until 11 June 2018. Open every day including all public holidays, 10am – 5pm. Tickets to the exhibition are $15 and are available here. This is its last stop on its global tour before returning to Helsinki, well worth a trip if you ask us!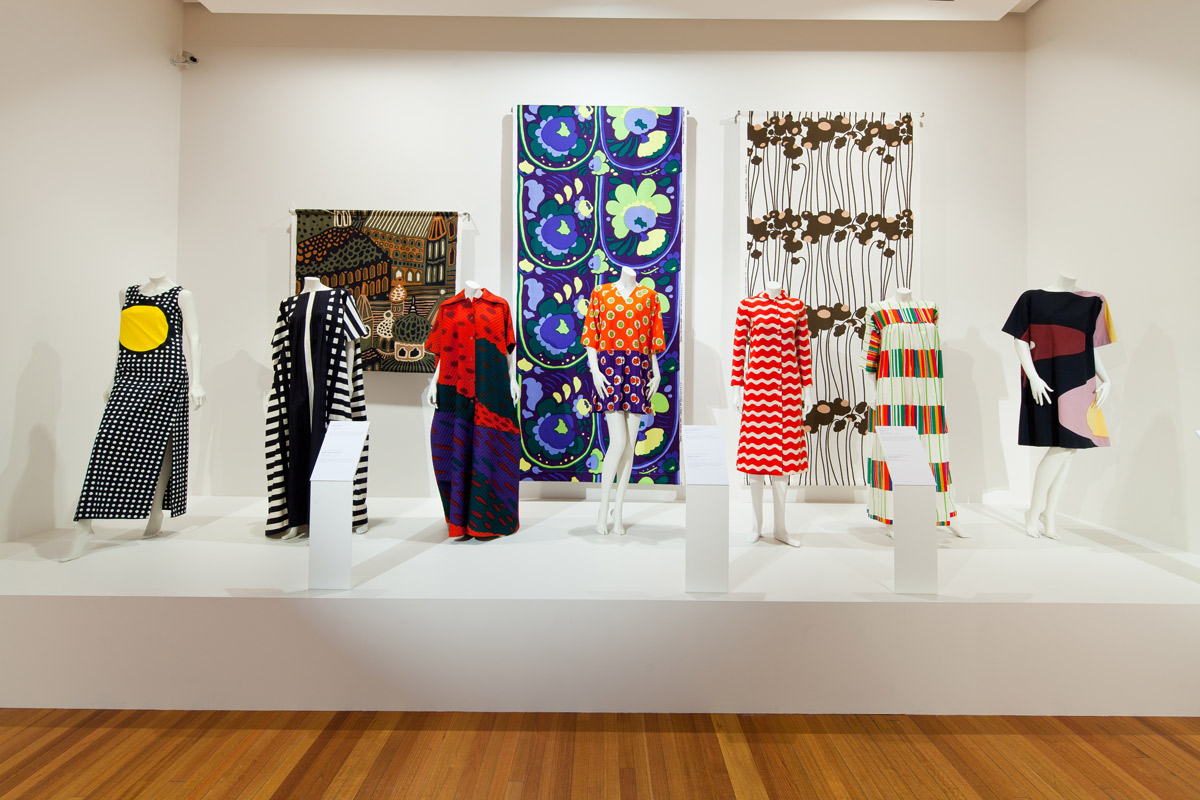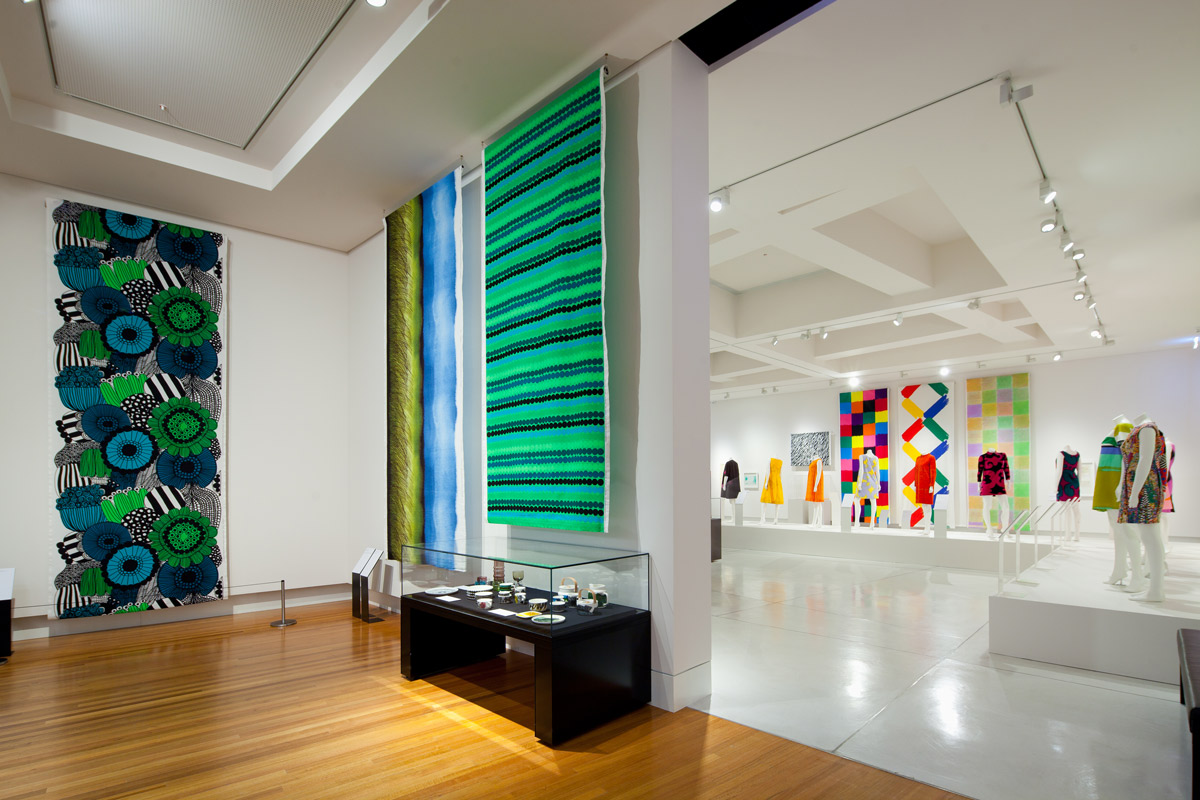 Established during the golden age of post-war modernism, the Finnish design house achieved international fame in the 1960s and 70s with its bold screen prints and pop-art style graphics. Coinciding with the emerging liberation of women, the founding of Marimekko, or 'Mary dress' as the name literally translates, represented a pure concept; free from rules and constraints.
Marimekko made its first outing with a small fashion show in a Helsinki restaurant in 1951, but achieved widespread popularity in the 1960s, bolstered by Jacqueline Kennedy who wore several Marimekko dresses during the 1960 United States presidential campaign.
"Marimekko's graphic Unikko poppy and flower designs are instantly recognisable across generations, but they also capture the optimism and spirit of the 1960s era. We are delighted to bring this exhibition to Australia," said Bendigo Art Gallery Director Karen Quinlan.