You'd think if you were buying a 1940's home in rural Victoria, there'd at least a chance it'd be a renovator's delight. But that wasn't the case at all for the lucky purchasers of this Lake Wendouree home. The home had been so meticulously cared for by its previous owners, maintenance records were inherited, detailing everything down to the home's biannual repainting. That's not to say there wasn't plenty of room for an update and refresh.
Nathan Porter, an architect based in Ballarat, shared the couple's vision for a light, contemporary space within their new family home. The plan was to divide the house into two distinct architecturally defined areas, an original front with bedrooms, bathrooms and a study, which leads onto a contemporary, naturally-lit rear extension.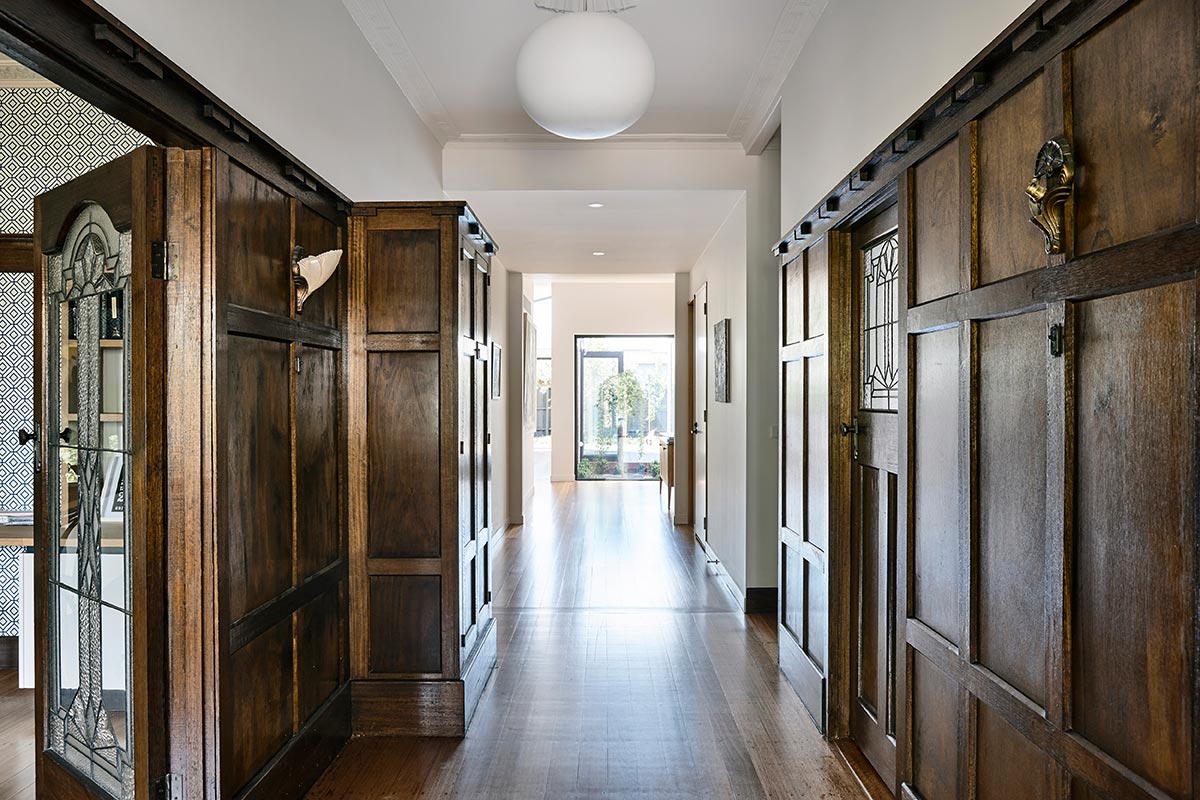 In the front of the house, the hardwood floors were in excellent condition. New floorboards were made to match, and the couple installed them in the extension of their house. They did this so they could create a common thread that worked for both areas and united the old and new. Similarly, the original timber panelling and ornate plasterwork on the ceiling were in perfect condition.
"It was very dark and underwhelming (and) one of the things Meeghan and Tom wanted to do very early on was have a glimpse of naturally lit spaces as soon as you enter the building," says Nathan. "We kept as much original as possible, but there were some helter-skelter areas at the back that needed a good tidy up."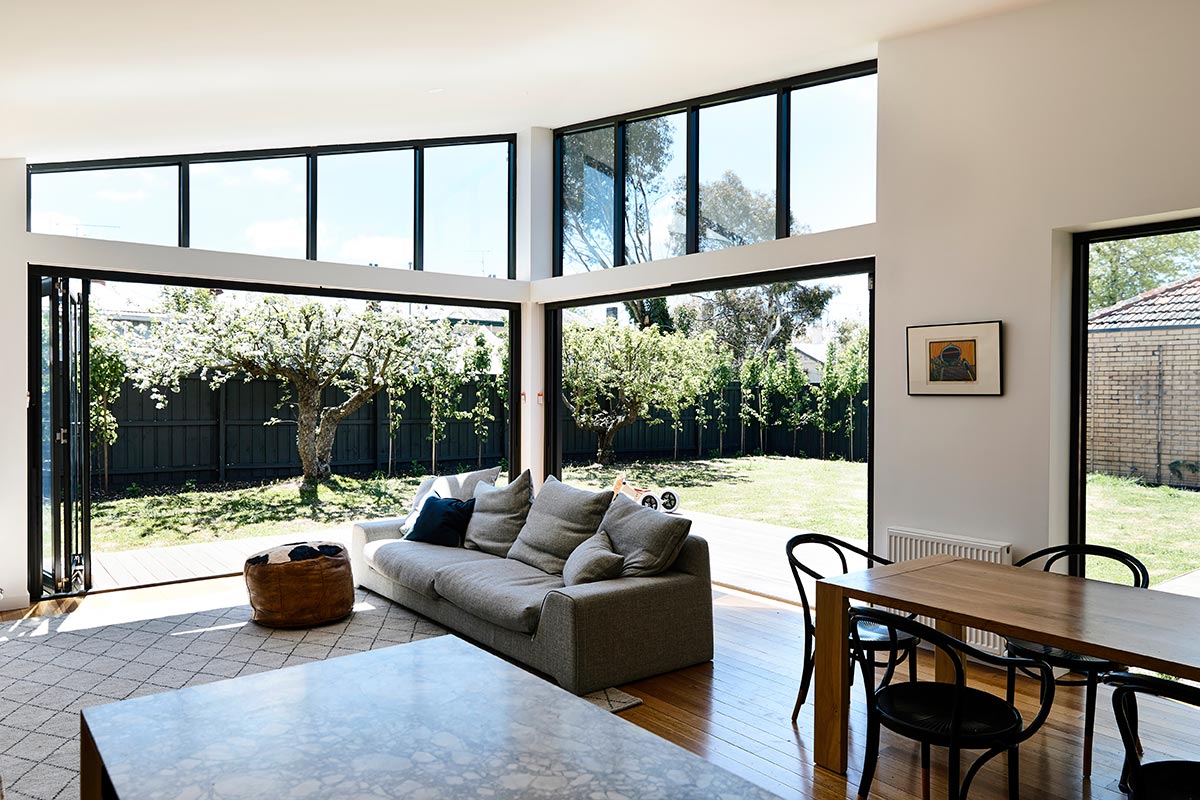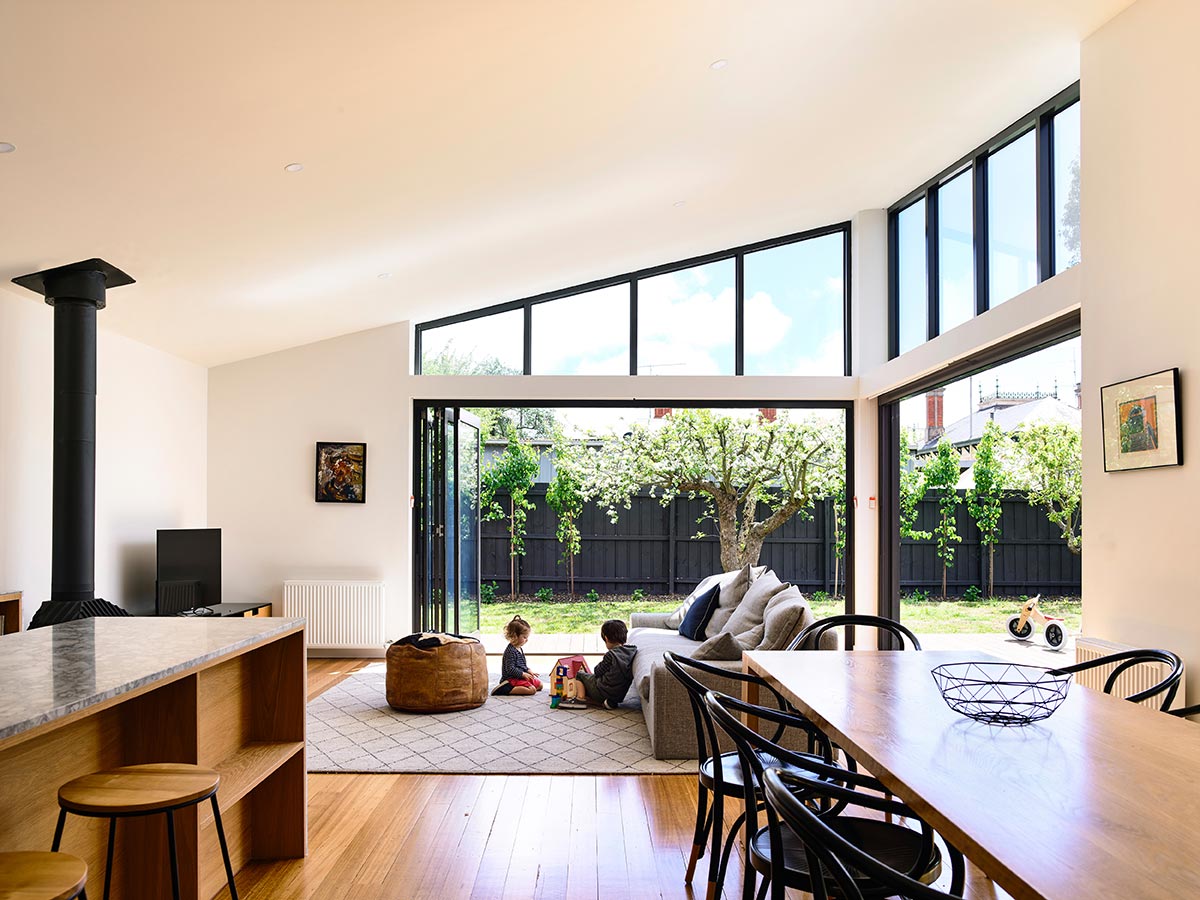 The spacious living room faces the north and includes large windows overlooking the backyard, where the family spends much of its time since moving in this past March. "What we found as we put the glass in was it opened up to all these vistas of other beautiful details in houses around town," says Nathan.
The team created a safe place for the kids by designing two small zones. It gives the couple a clear view of the backyard, as well as the ability to supervise their daughters without hovering over them.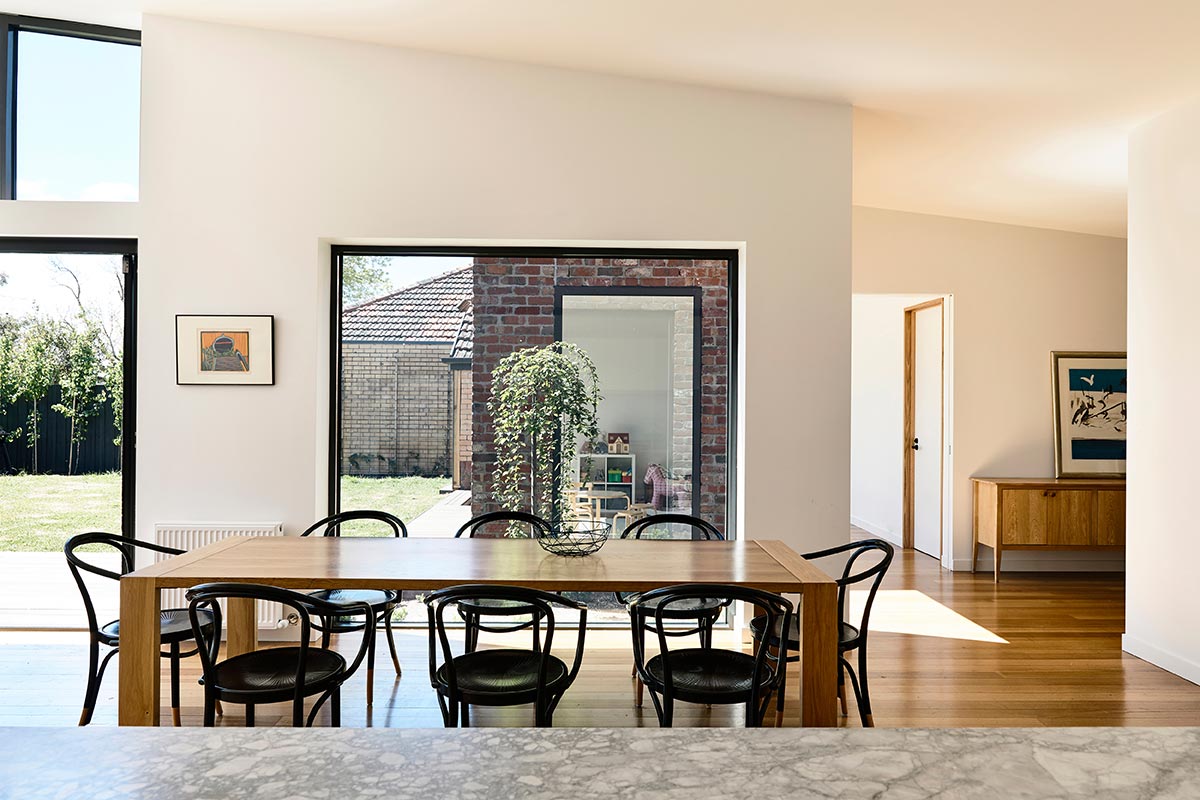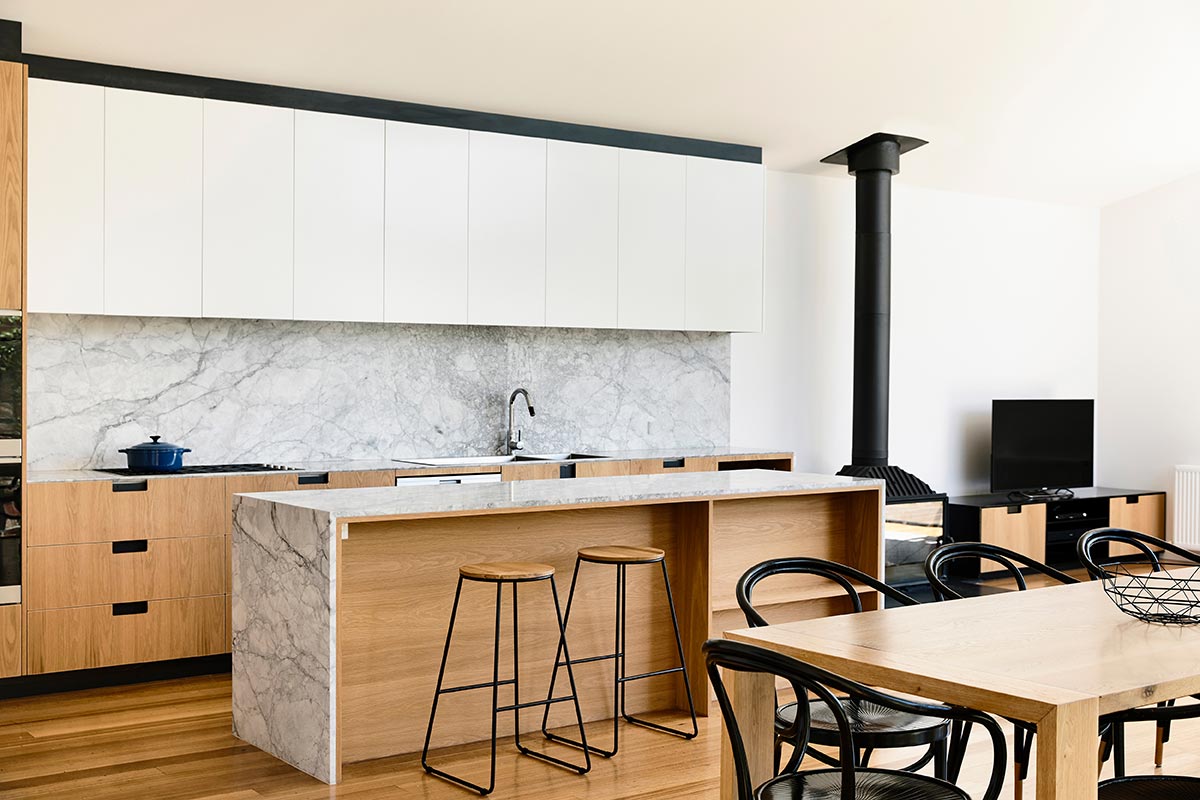 Using a palette of reclaimed bricks and custom timber, the materials complement that of the ones used in the original home, keeping true to its heritage. This secluded haven boasts a rustic charm combined with a delicious dash of history, creating a secluded haven for a family that's unlike any other.
Project: Lake Wendouree House
Architect: Porter Architects
Location: Ballarat, Australia
Type: Renovation
Photography: Derek Swalwell