I'm turning my attention to kitchens this month, as I'm looking for design inspiration to help me improve my current kitchen situation. Before knocking down walls and spending my money on a hot pink splash back that I may regret in a few months time, I thought it wise to seek advice. So all this month I'm chatting with some talented Australian Architects for their expert kitchen advice and to ask them to share their top tips to consider before starting your renovations. After all, the kitchen is arguably the most important part of your home and you want to get it right!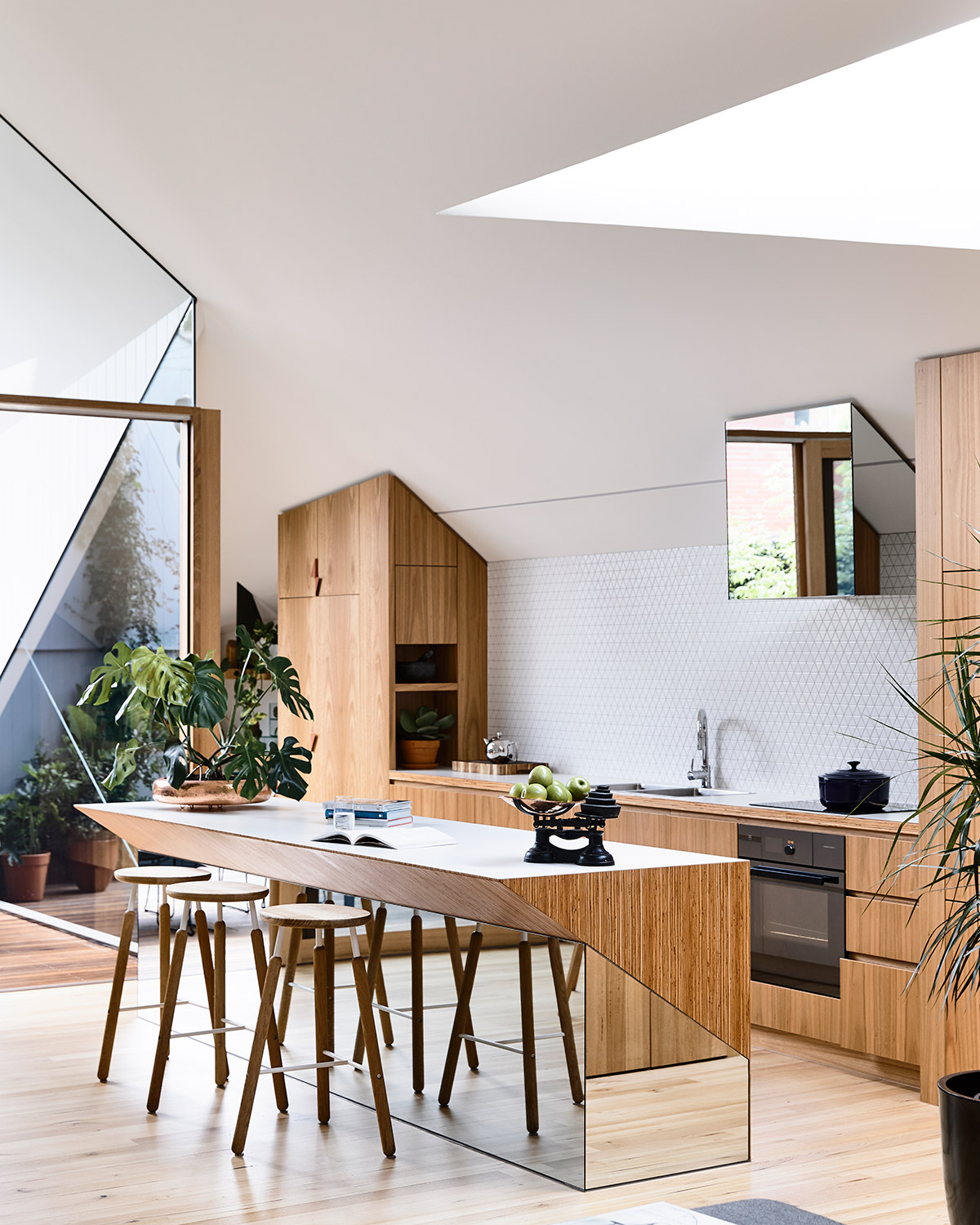 The striking kitchen design in the His & Her House recently caught my attention. I loved the combination of textures, the unique tiled surface and daring angular lines with mirrored surfaces. It was simple in its materials yet completely unique in execution. So I asked the architect behind the design Fiona Dunin, Director of Melbourne firm FMD Architects to give us some pointers on what to consider when designing your dream kitchen.
Top Tips to Consider When Designing a Kitchen
Start with the benchtop. The functional and aesthetic considerations for this surface are critical. If you choose natural stone you need to be aware that is can stain/mark over time. Other options are porcelain panels which are lovely and thin and impervious to heat and staining.
Integrate as many appliances as possible. This can be the fridge, dishwasher rangehood and microwave. This allows your joinery to be the feature rather than the fixtures, which is a more enduring approach to the design.
New innovative appliances allow for a new way of cooking. Combi steam ovens are a revolution in cooking. They provide a healthier alternative to microwaves as well as eliminating so many functions from the cooktop (like cooking rice, risottos etc)/
Make it for you. Design it for yourself if you are planning to be there 5 years plus. So avoid trends and choose materials that you love rather than what the mass market considers to be on trend.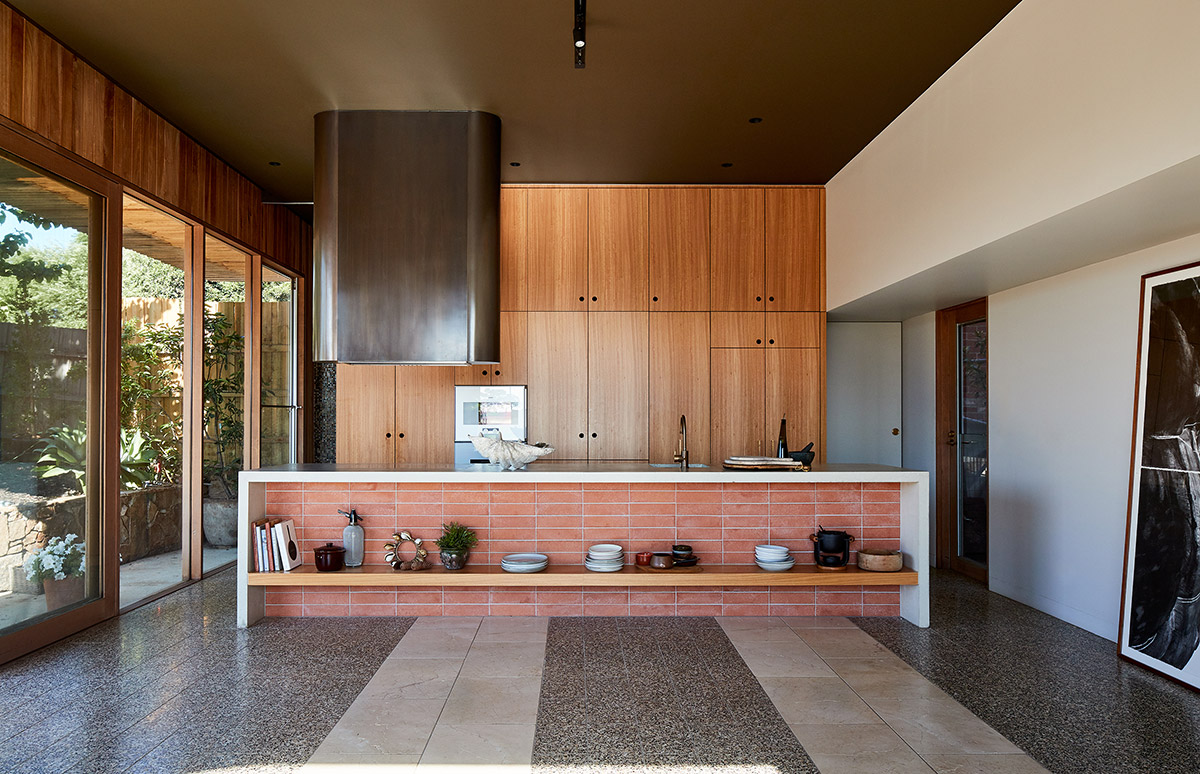 In contrast to the His & Her House kitchen is the cosy, somewhat modest but modern kitchen of the Bustle House, designed by FMD architects. The materials in this kitchen really set the tone. The exposed brick at the front of the central island is what gives this design its character and provides a great contrast next to the practical white gloss bench top.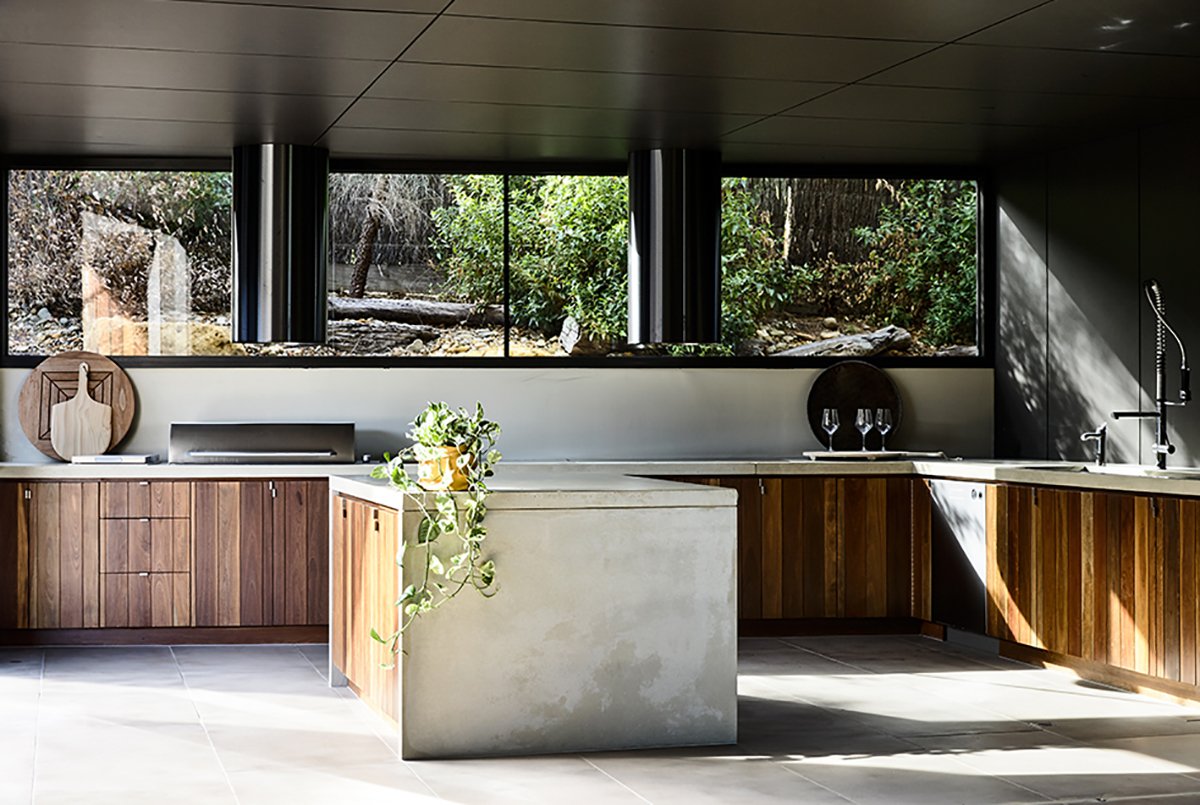 Another very different kitchen design that is achieved through the use of concrete. This together with integrated modern appliances and plenty of hidden storage make this kitchen a sleek, modern design. I also love the sunken level of this kitchen looking onto the surrounding garden, whilst I can't magically make that happen at my place, it is always a strong element to be able to look onto gardens from the kitchen. Perhaps consider how you can improve your view from your kitchen window, even if it just with a pot plant or two!
I'd love to know your thoughts on what materials you'd opt for in the kitchen. If you're looking for more advice on how to approach your kitchen design let me know and stay tuned for next week's kitchen advice article for more hot tips.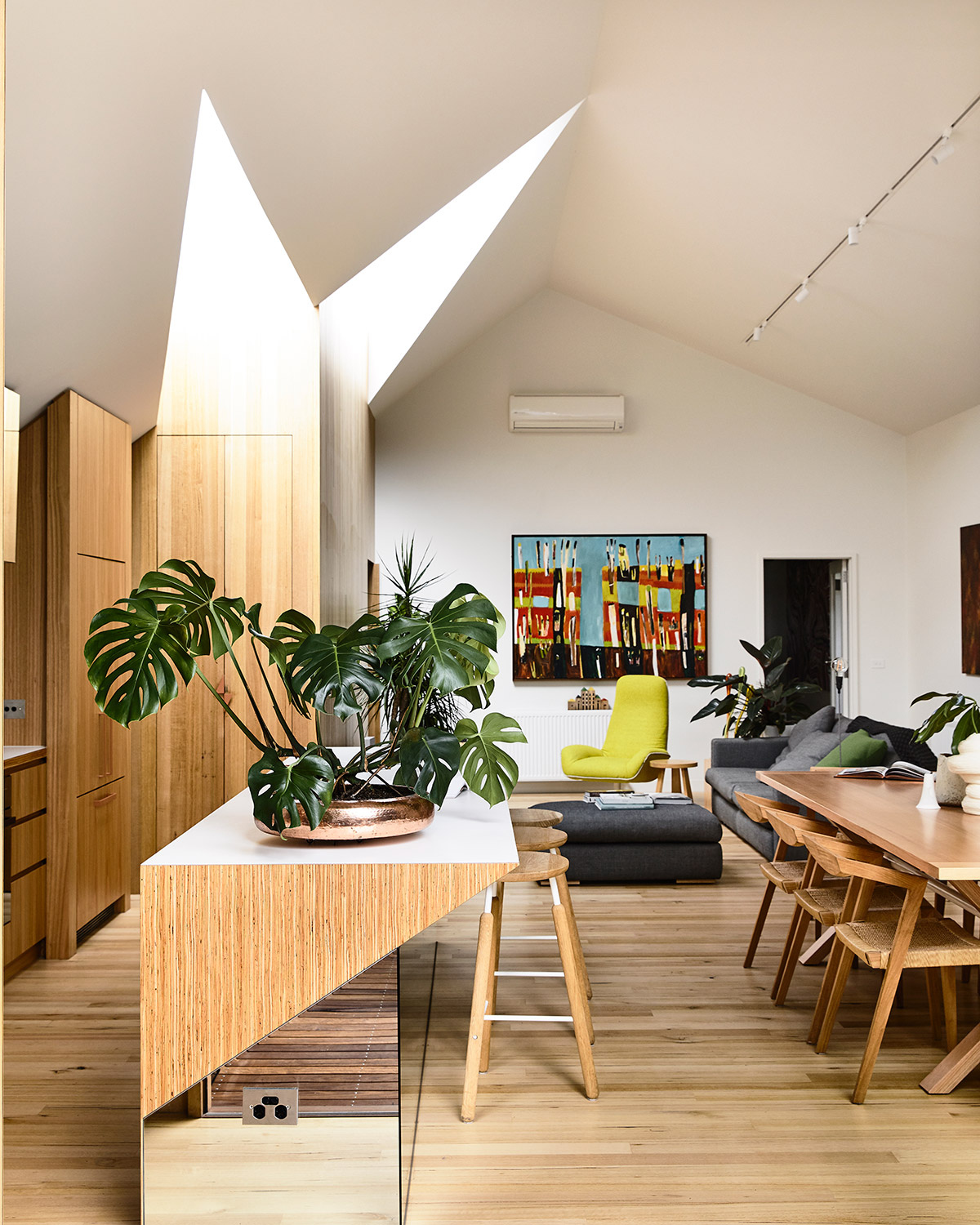 Kitchen Design & Architecture: FMD Architects
Photography of His & Her House: Derek Swalwell
Photography of Bustle House: Peter Bennetts