Being away from home can roll in a certain longing for anything familiar. After spending some time in Hong Kong, a young family of five goes home to sunny Sydney, with an unbending need to establish roots as they venture into their growing lives.
Located in Sydney's lower North Shore, Iron Maiden house by CPlusC stands justly on an area that enjoys both the convenience of Lane Cove River and Sydney Central Business District. It's built with due respect to the immediate neighbors in terms of setbacks and maximum height. However, this modern home is a re-interpretation of the gable houses that are located in the area.
The exterior reveals a public presence with glass panels showcased in the front, while still keeping a good amount of privacy given such an exposed site. Coming home to Sydney means reveling in all things that feel like home. And this dwelling's cladding pays due homage to the true Australian vernacular material that's meant to rust on the edges over time.
Iron Maiden House by CPlusC is listed as a nominee in the 2018 Houses Awards for New Houses over 200 m2. Hop on as we take you on a full house tour!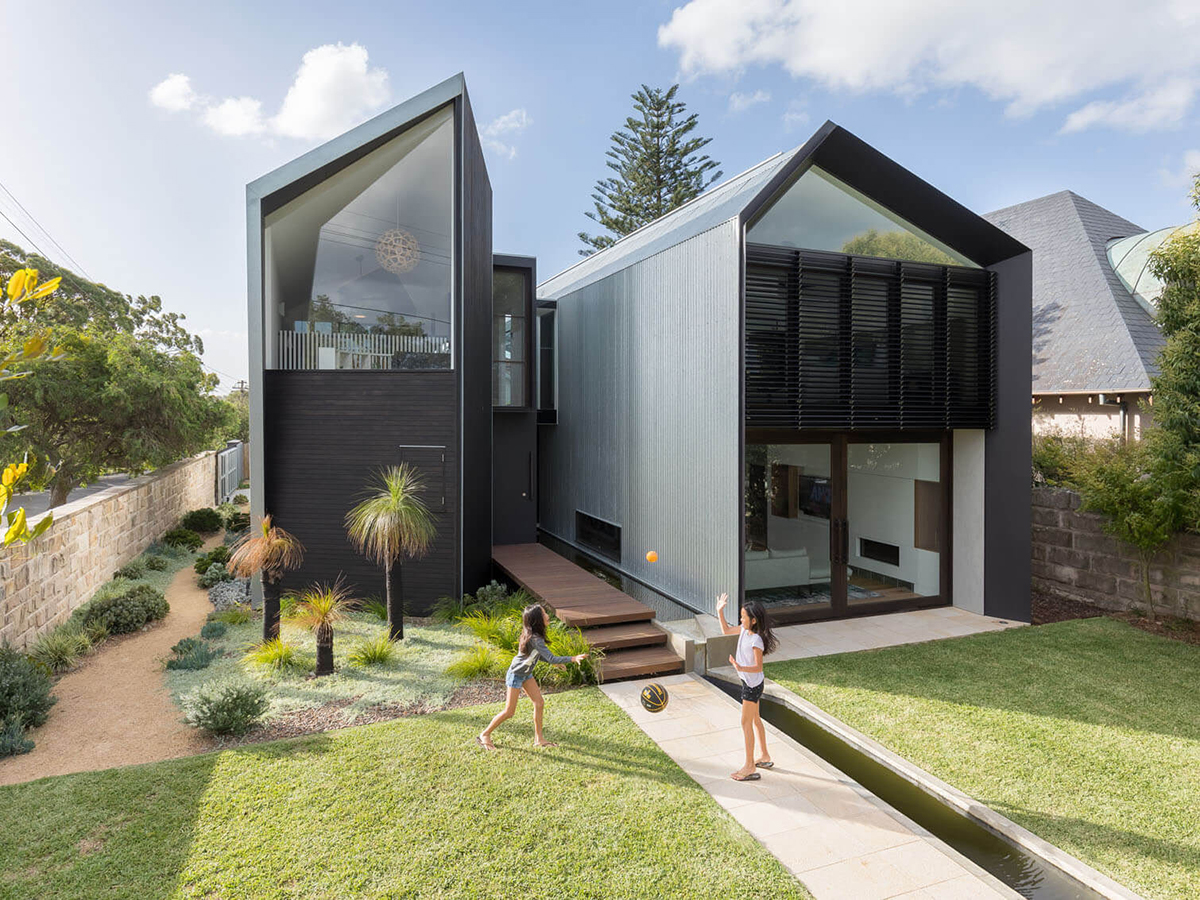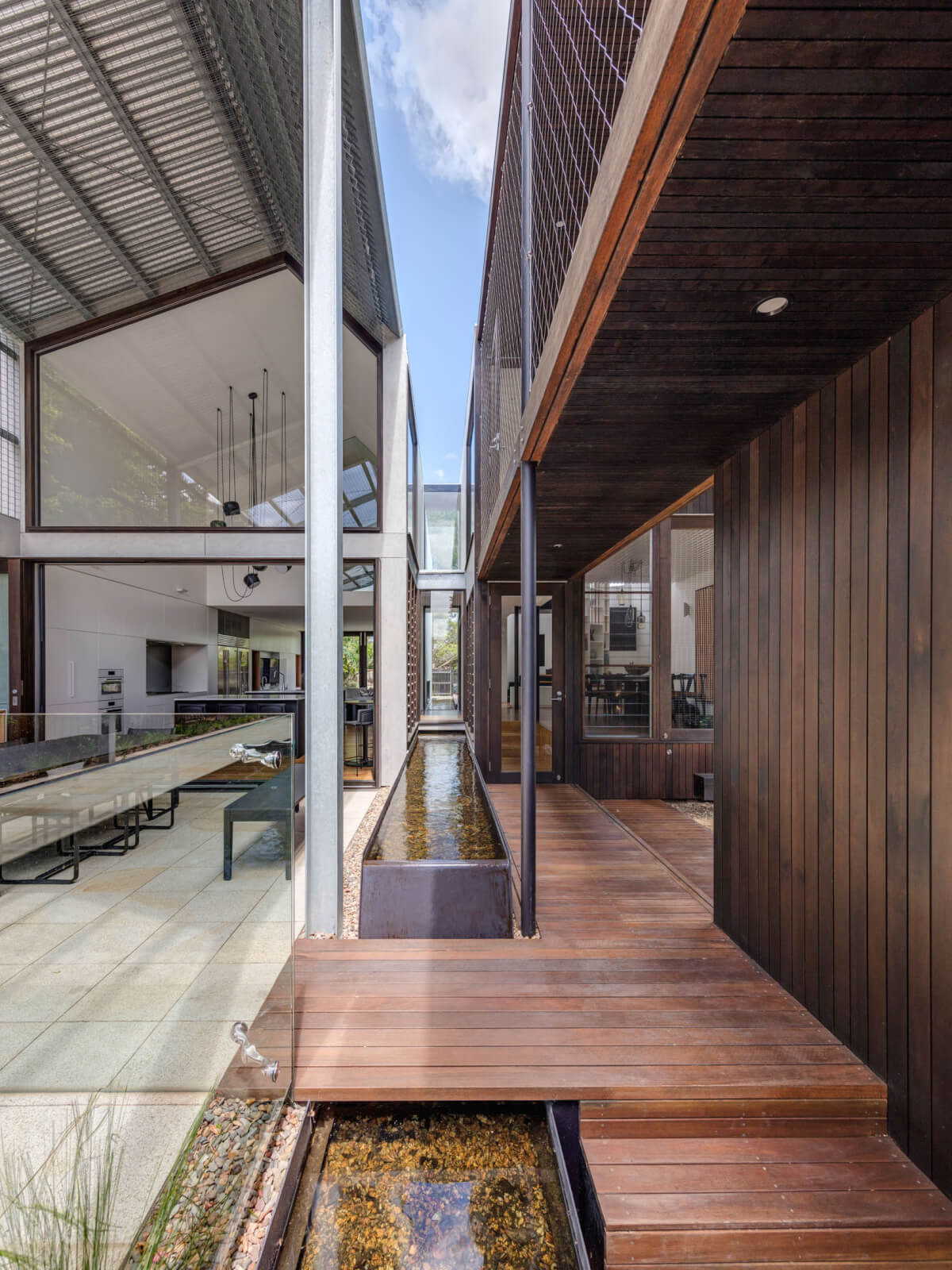 As the client wanted a home fit for family entertainment and well-connected with nature, the elongated structure was purposely maximized to lead all interior entrances to the pool and the outdoor premises as connecting space provide a smooth transition, encouraging the inhabitant to enjoy both spaces.
The cathedral-like residential structure opens to a bright white-clad interior, complimented by light-washed wood flooring that allows natural lighting to spread through and brighten up the home. Ceilings are sky-high as expected from the exterior display, providing form in its luxurious appeal and function in terms of providing more space for air circulation in preparation for the hotter days.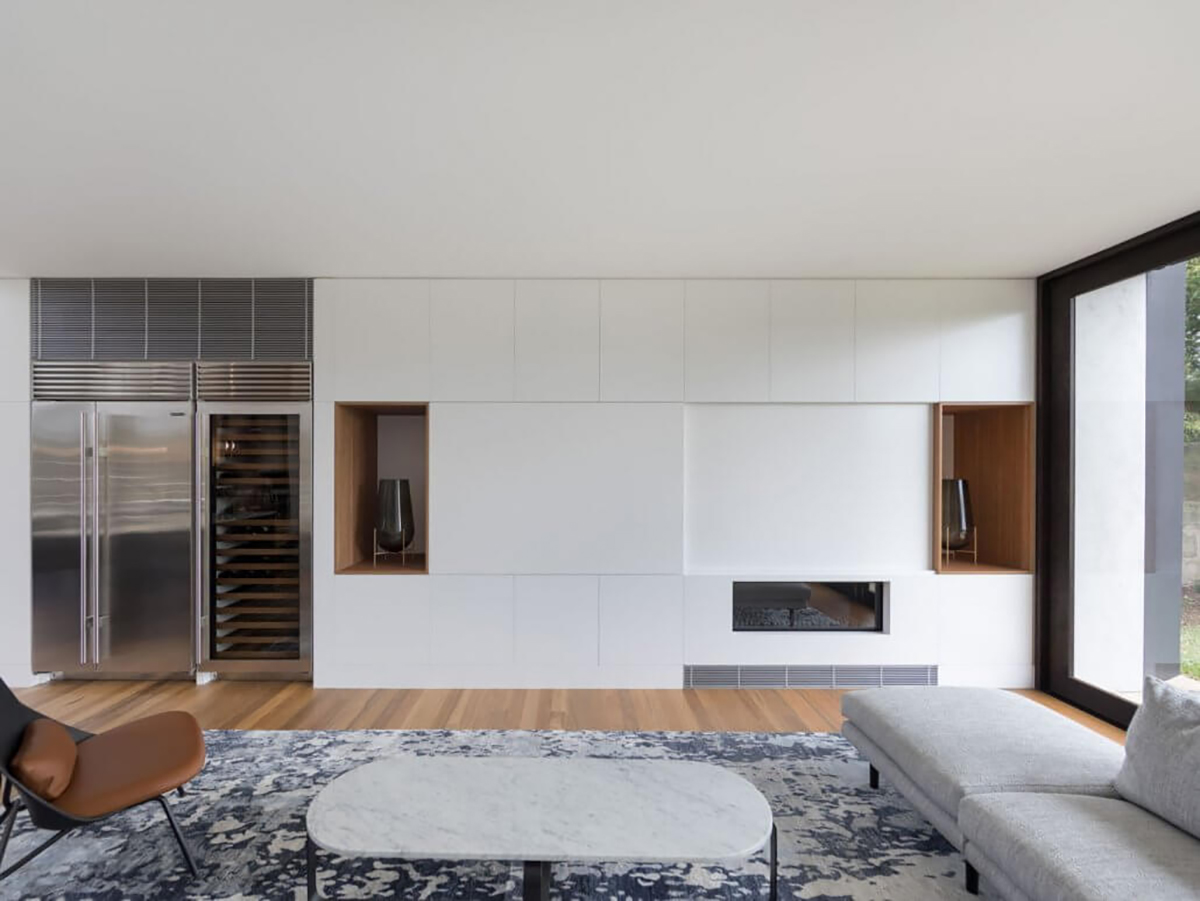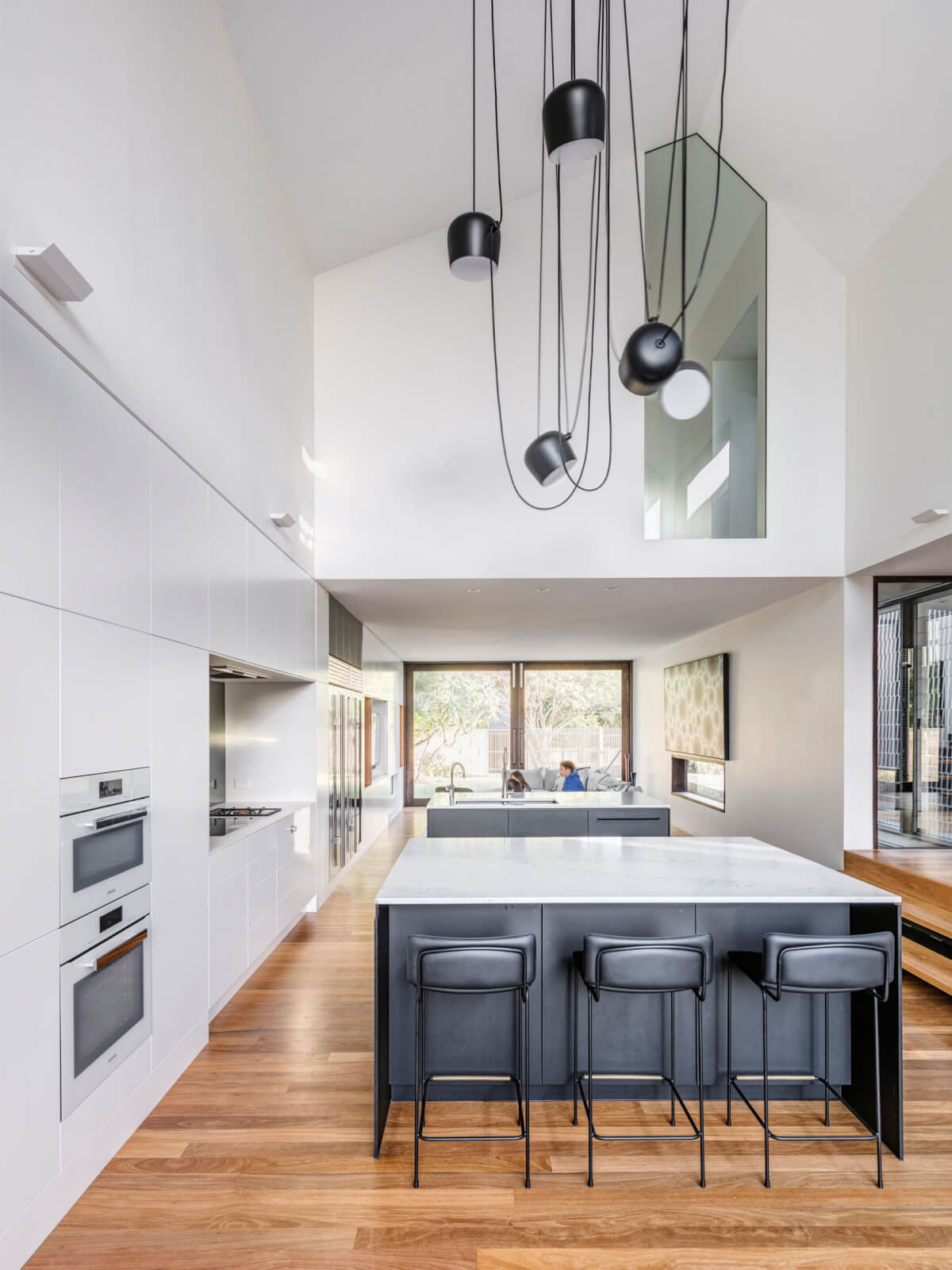 The upper deck is reserved for the private quarters of this growing family. A separate bedroom wing for the children was constructed to slowly build their independence. Each kid's bedroom provides a certain privacy while remaining connected to the neighboring areas. These rooms open to a decked walkway that children cause use for further activities, giving the common area a new lease on life.
Shifting towards the master's bedroom, the adult quarters are decorated simply with sensible materials that keep the entire area free from unnecessary elements. The over-stretched glass windows provide the best deal in lighting, allowing more light to flood into the area, with the blinds keeping a good amount of privacy.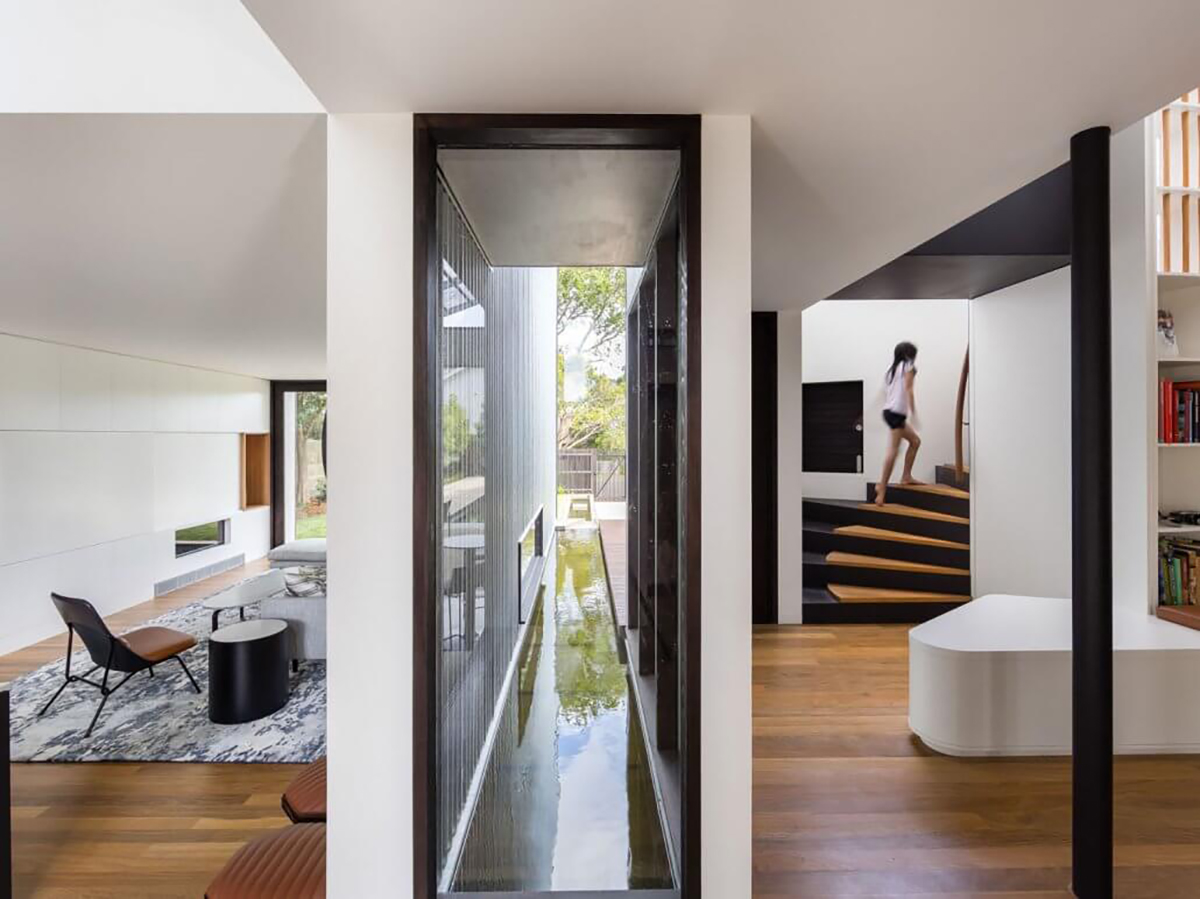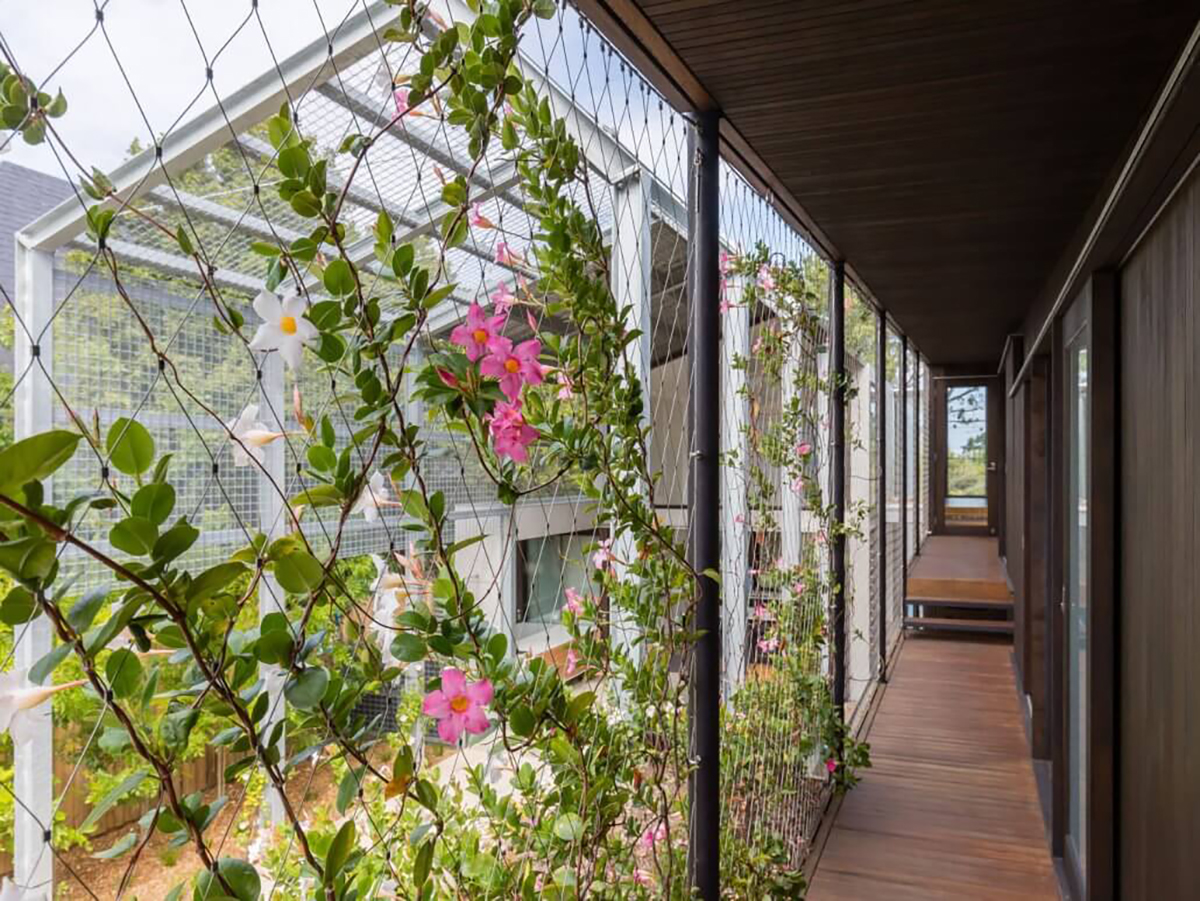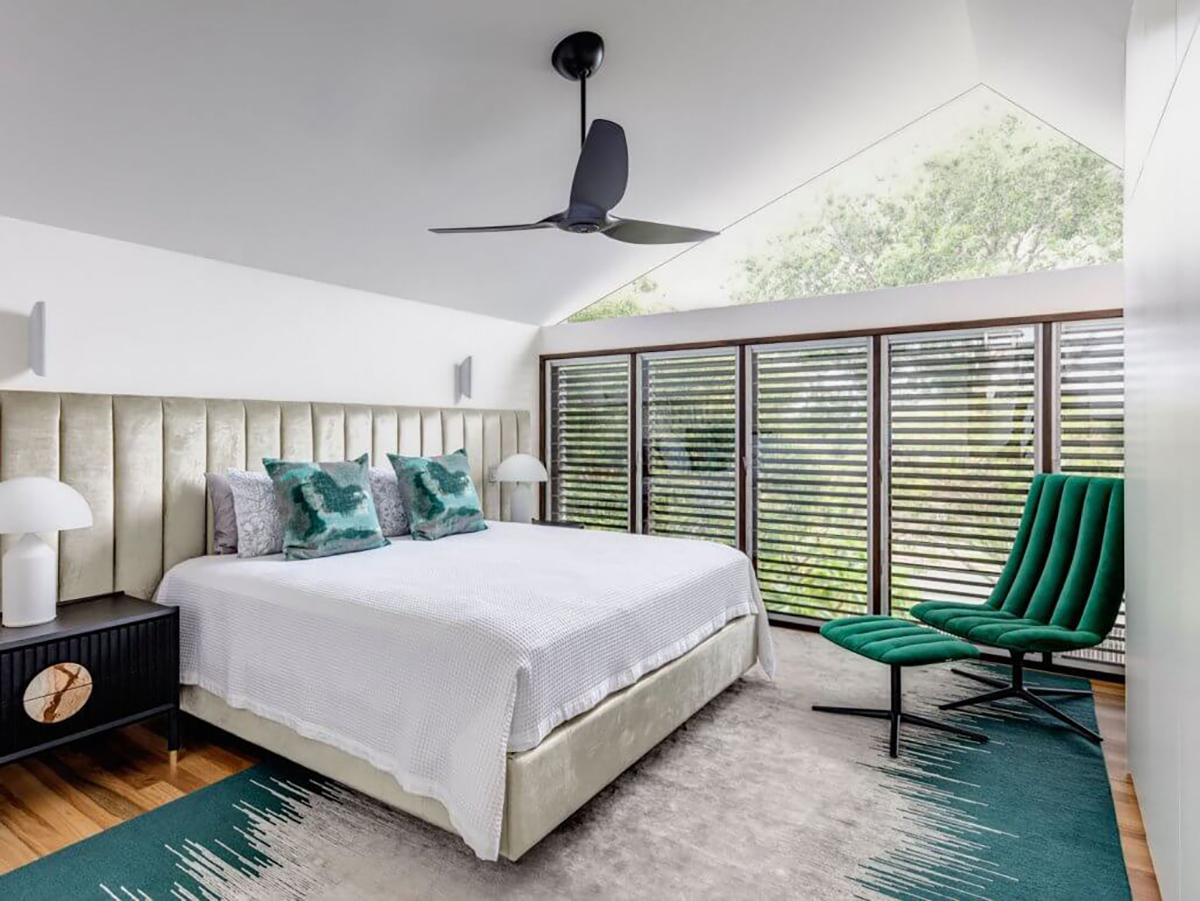 The outdoor section is rich with floor area enough the cater a big family that's serious about growing together through household activities. A narrow pool is caved just outside the kitchen space for the kids to enjoy on hot summer days.
With enough outdoor lounge spots, Iron Maiden House is the perfect home to host a chill Saturday cook-in where family and friends would have the chance to enjoy the interconnecting spaces that are made for the sole enjoyment of anyone lucky enough step foot in this glorious home.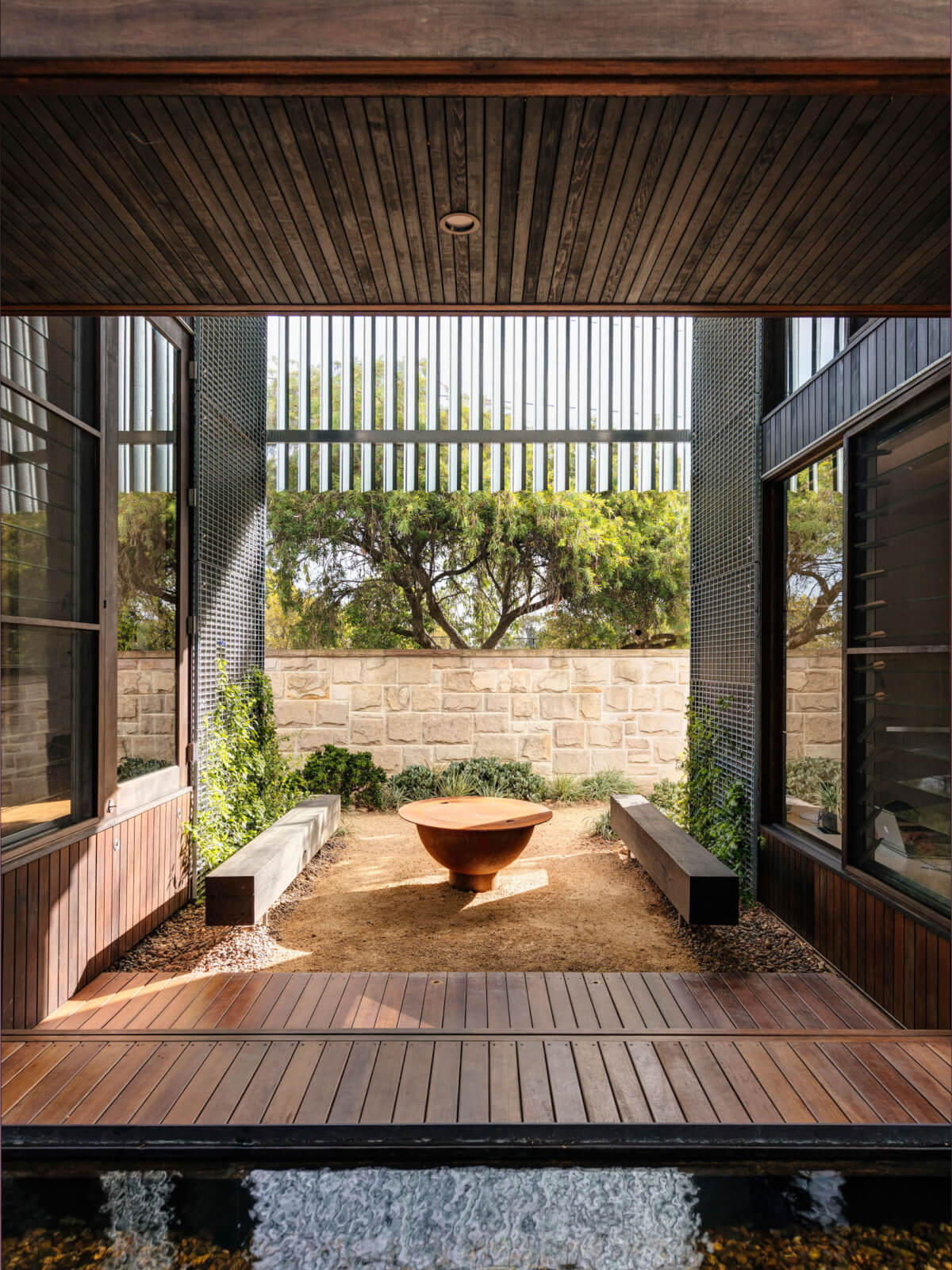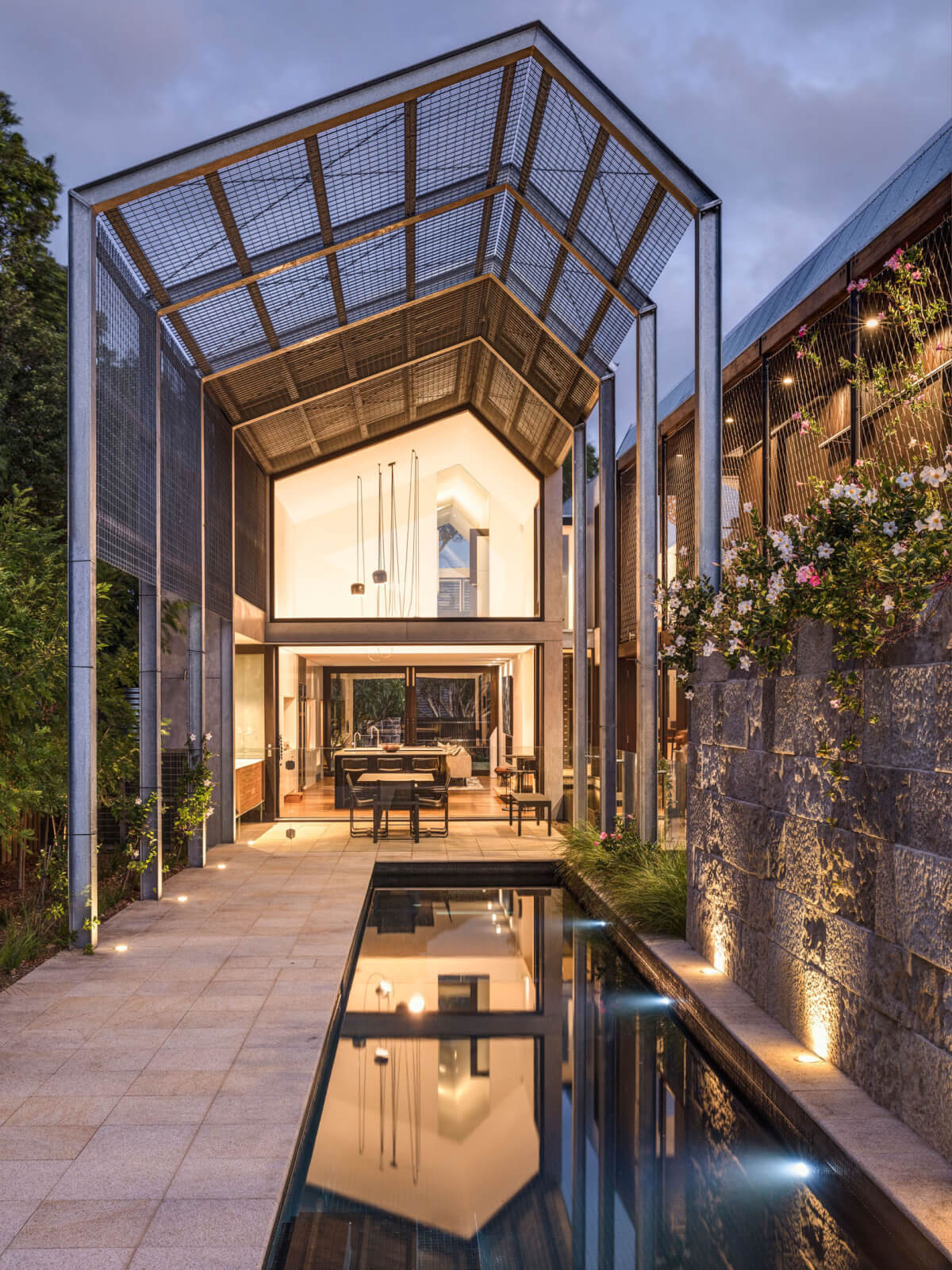 Photography by Murray Fredericks.