Styling your home with plants isn't a new idea. It's believed the Egyptians were the first people to bring plants indoors as decorative items. Images of potted plants have been found in ancient tombs that date back thousands of years. In the fifteenth century, houseplants spread across Europe and exotic plants became objects of desire. Fast-forward to 2019 and needless to say, the people of those times were onto something!
Styling with plants is not a science. There's no hard and fast rule about what goes where, but there are definitely a few helpful guidelines that can make the process a little less overwhelming. Here we break them down into five easy steps to get your jungle happening at home in no time.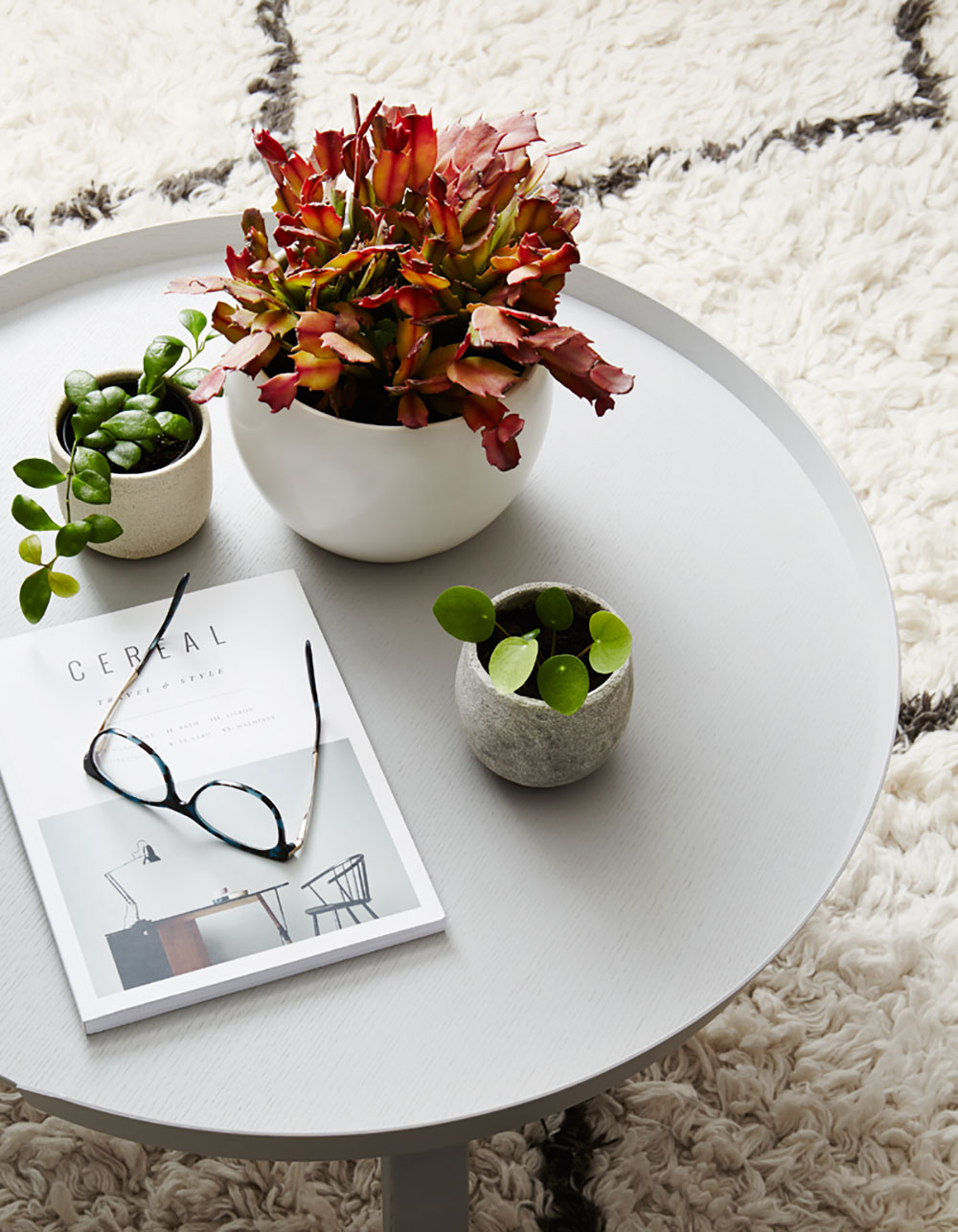 1. Do Your Research
Before choosing your plant gang it pays to trawl websites, mags and Pinterest, etc. to get an idea about the look and feel that you'd like to create with plants. Once you're clear with your preferences, the next step is to cross-reference the suitability of those plants in your space; how much light, humidity and attention they'll need, where they should sit, are there any drafts, etc… Always measure the spaces your working with too and if you're heading to a plant shop, take some photos with you so the staff there can help advise you on correct choices.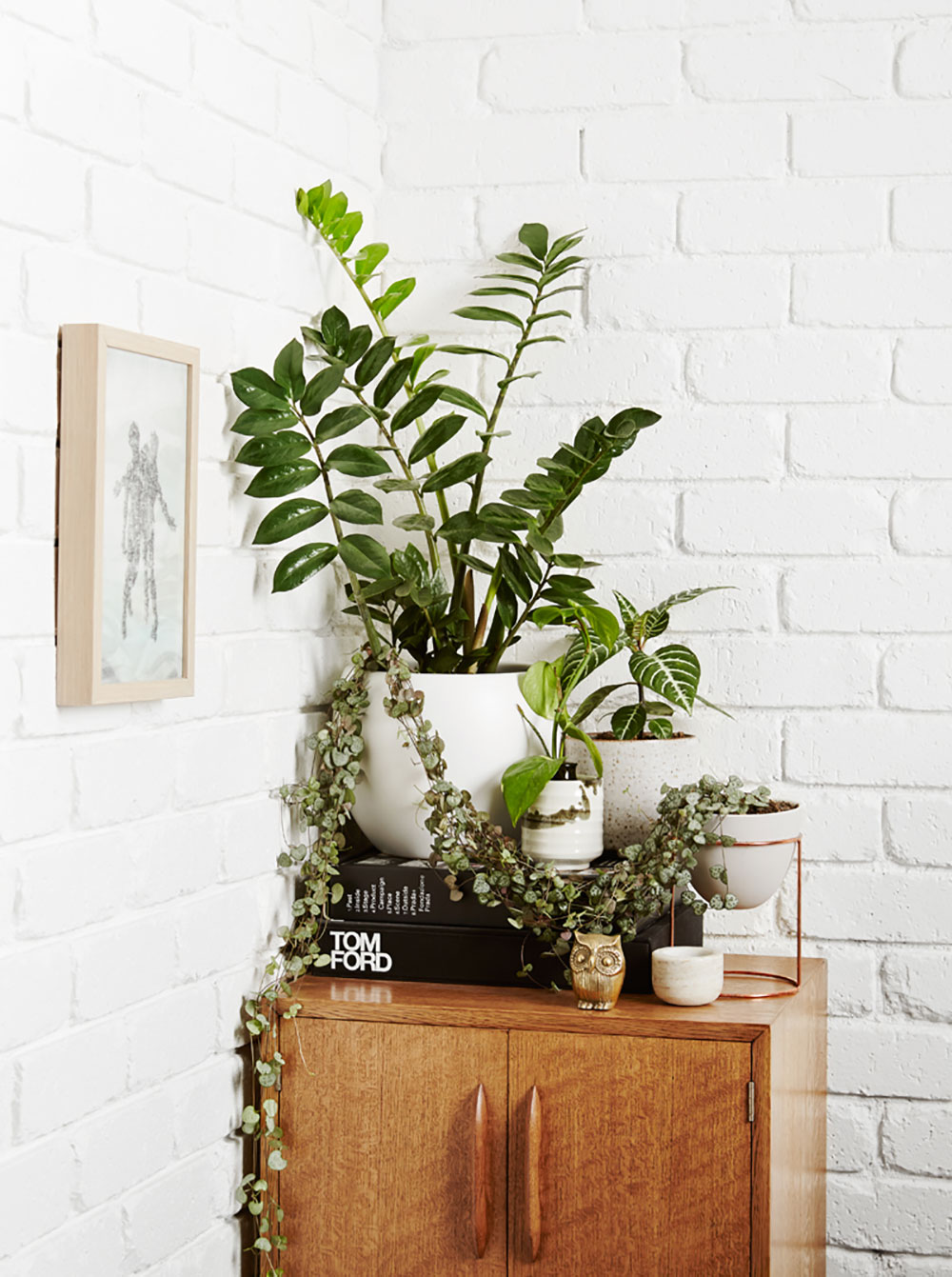 2. Plan Your Pots and Accessories
Not only are there hundreds of plants to choose from, but there is also a tonne of plant accessories to work with; from pots to plant stands and hangers, the list is endless! The main rule of thumb is that your accessories should complement your plants rather than overwhelm them. Your plants are the real stars here. If you're overwhelmed when considering pots, following one consistent theme can be helpful; for instance, focus on texture or repeating form across your selection. Don't forget to think about how that pot will fit in with the interior scheme or style you already have in your home too. You can be brave with stronger colours or patterns too but a more simple palette of neutrals works well in any space.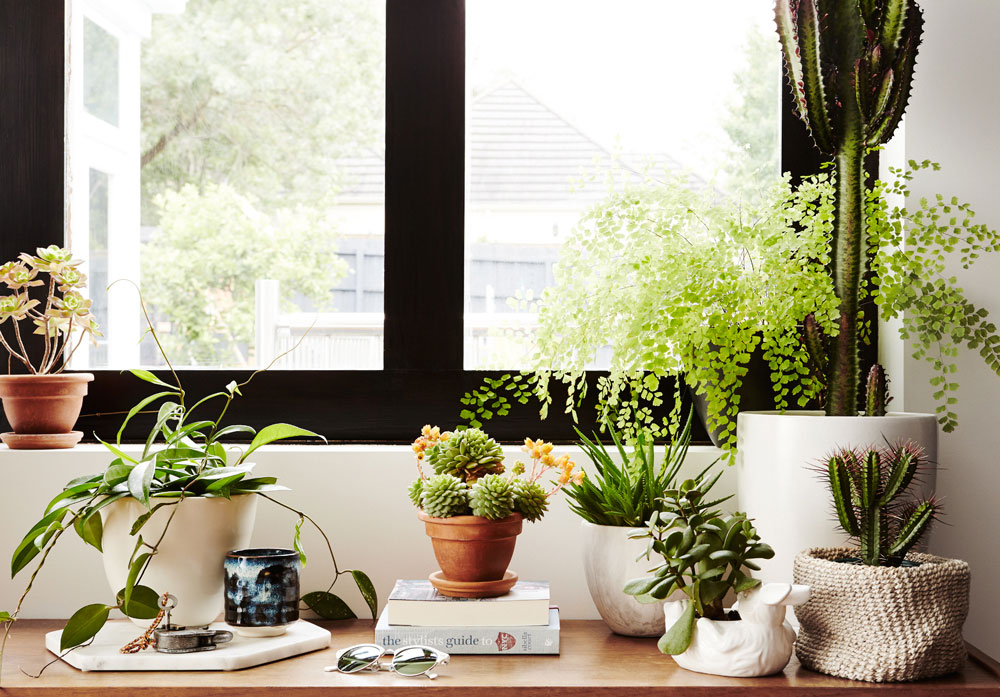 3. Remember A Few Golden Rules
There are a few simple principles when it comes to styling with plants that you'll come across again and again. Once you get the hang of them, they become second nature and the whole process gets easier. Practice really does make perfect, so don't be afraid to have a go!
1. Group plants in uneven numbers (3's, 5's, etc). It's a design principle. Just trust us. Even numbers of plants look too balanced and uptight.
2. Tiered plants look better than all the one height… bring on the variation! (If your plants are all the same height you can create that difference with plant stands for instance).
3. If you want to create a styling 'vibe' with your plants (e.g. 'boho' or 'coastal') choose specimens that are from that are synonymous with that 'look' (e.g. tropical palms for a beachside villa)… but don't get too caught up here, we love individual vibes that are entirely original!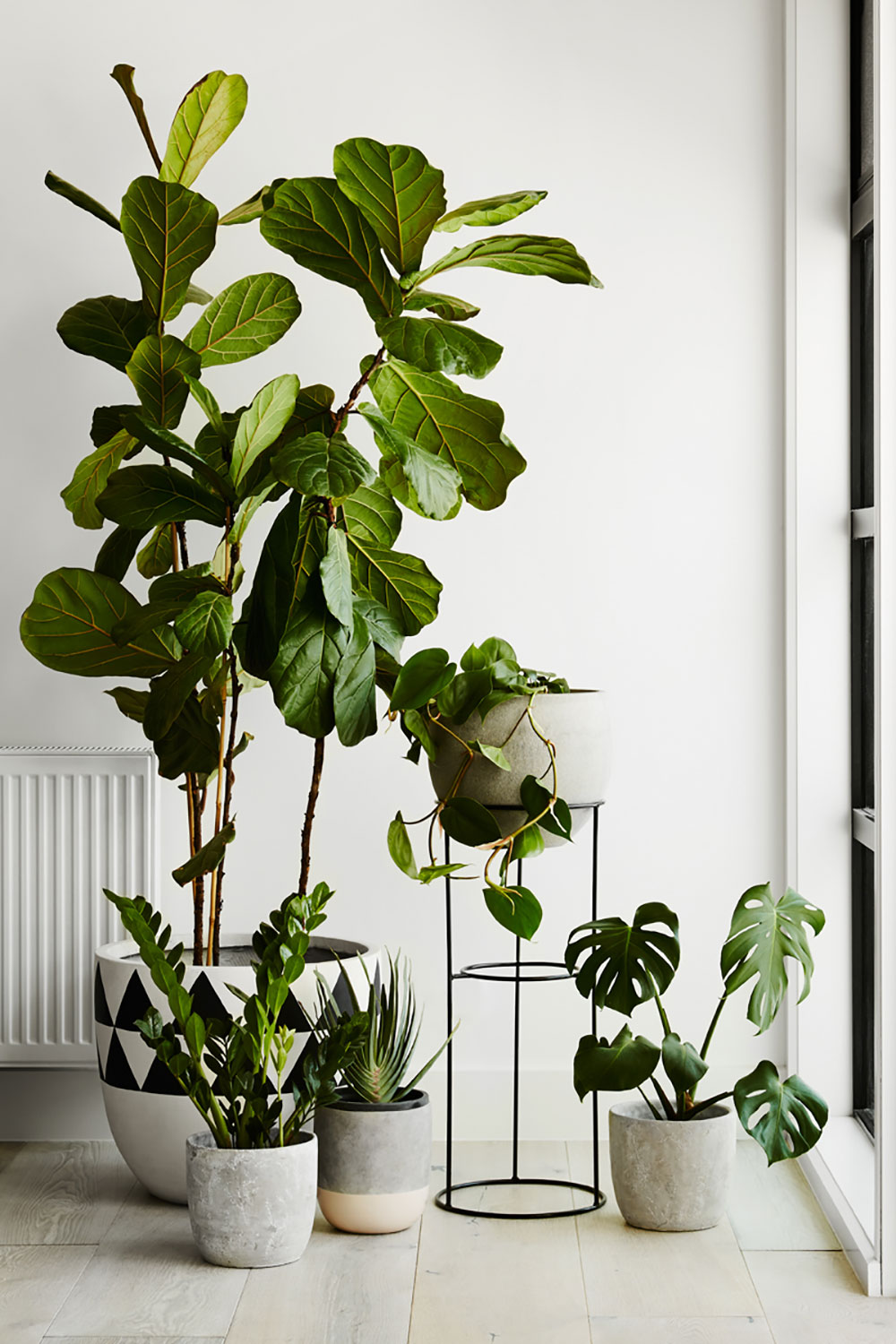 4. Get Styling!
Now's the really fun part. Dedicate some time to this so you can enjoy the process without being rushed. Team your new plants with their pots or accessories and position them in their allocated spots throughout your home. Grab a cuppa, sit down and reap the benefits!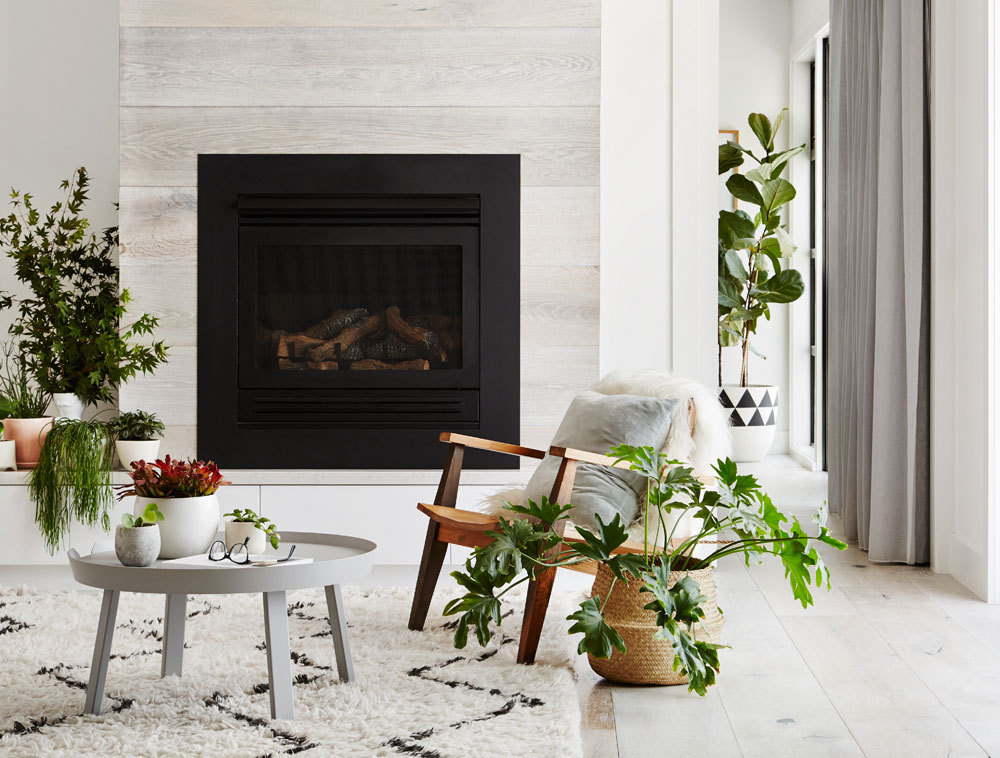 5. Want to be a plant styling pro?
Turn your home into a bonafide jungle-like retreat with the help of our book 'Plant Style'. With design-savvy tips and expert advice, you'll learn all there is to know about decorating with plants and botanical styling plus the necessities like light requirements and when to water and feed.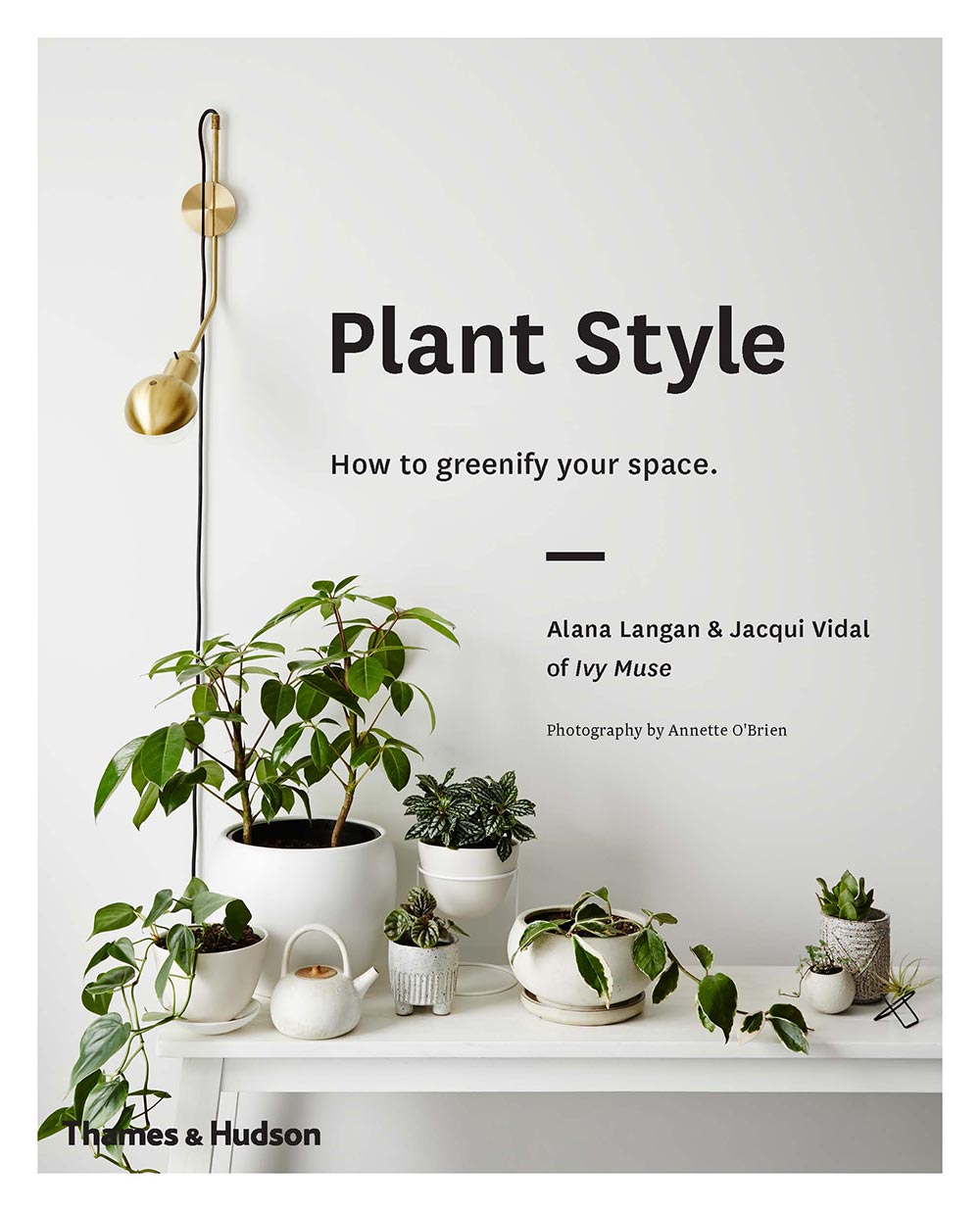 Photography by Annette O'Brien
Styling by Alana Langan for IVY MUSE