We're chatting all things Bathroom Makeover this week having just recently completed an extreme DIY Bathroom Makeover at home! I wanted to be smart when it came to my bathroom renovations and save both time and money! So when Suncorp challenged me to find ways to transform my bathroom on a budget, I was all for it. I transformed my entire bathroom for under $4k! Below I break down the costs involved and share some practical tips on how we saved money in the bathroom. Hopefully this will give you a few ideas on how you can Make Change for Less at your place!!
Our Top Tips on How To Save Money when Renovating Your Living Room
1. Don't Change Your Layout
First up, the biggest advice I can give you when it comes to saving money on your bathroom renovation is to not change your layout. As soon as you decide to move the position of a shower, toilet, sink or bathtub that will immediately add cost to your renovation. Why? Well changing the layout will mean that you will need to arrange re-plumbing of services, new waterproofing, re-tiling of surfaces and that can all add up pretty quickly!
If you keep your layout the same, you can instantly save yourself a lot of extra costs and time! In my bathroom, I wasn't a massive fan of the layout, but it wasn't a total disaster. So I decided to keep everything where it was, but I did choose to upgrade the toilet and shower screen, both of which were beyond saving. This made a big impact without the cost of knocking down walls, retiling or new waterproofing.
2. Update Your Fixtures & Fittings
Updating your fixtures and fittings is a great way to immediately transform the look and feel of your bathroom, without needing to pay for structural changes. When changing your fixtures and fittings, you can easily move any that are fastened to a plaster wall. Simply patch over the hole and then insert a new fixture to your ideal position. This is a great option when adding towel rails, hooks or holders.
Hot Tip: To keep your costs down – don't try to move any fixtures that are already positioned in wet areas like the bath, shower or sink as changing their position is a lot harder and more expensive.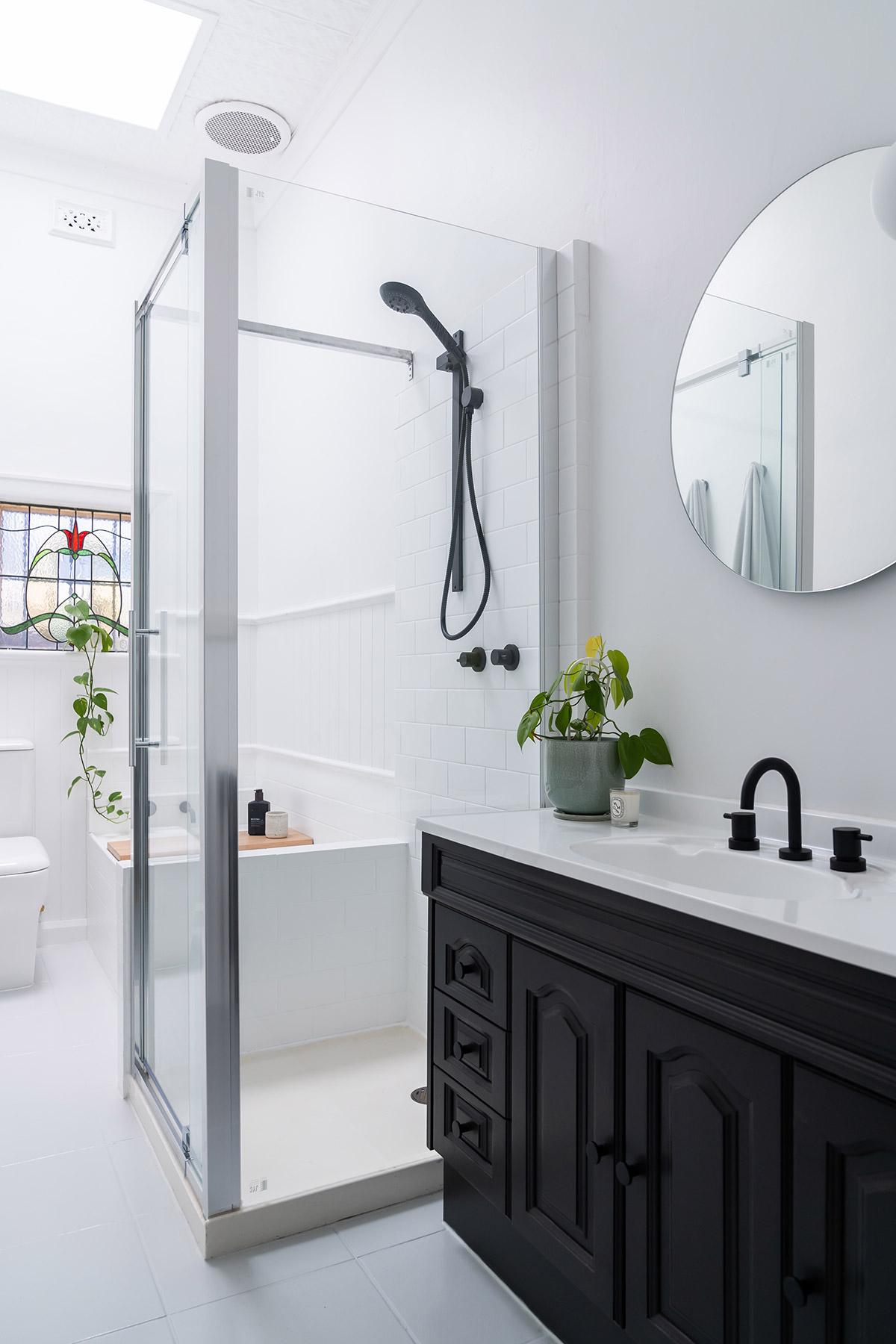 3. Don't reTile, rePaint!
Tiles are essential when it comes to your bathroom and the colour, texture and pattern of tiles will have a big impact on the overall aesthetic of your bathroom. If you want to change your tiles, but don't want the hassle or cost of buying and laying new ones, then don't. Instead of re-tiling, re-paint.
Save on both the cost of labour and also the cost of new tiles by repainting over your existing tiled surface. This is by far the cheapest way to get new tiles without actually getting new tiles. I opted to paint my floor and wall tiles. This cost a total of $305 for the necessary paint and equipment. If I had retiled the entire surface it would have cost me thousands! So that's a pretty good saving if I do say so myself.
Hot Tip: If you decide to paint your tiles, not all paint is the same. Do your research and ensure that you use paint designed to cover tiled surfaces.
4. Modernise Existing Cabinets!
Instead of spending money on purchasing and installing a new bathroom vanity, try updating your existing one. Choose a colour that works with your overall theme and make sure you check the material of your cabinets before painting over them, as different materials require different treatment and coverage.
Hot Tip: Don't forget your door handles! Throw out your old doorknobs and replace them with modern pulls to immediately modernise your cabinetry.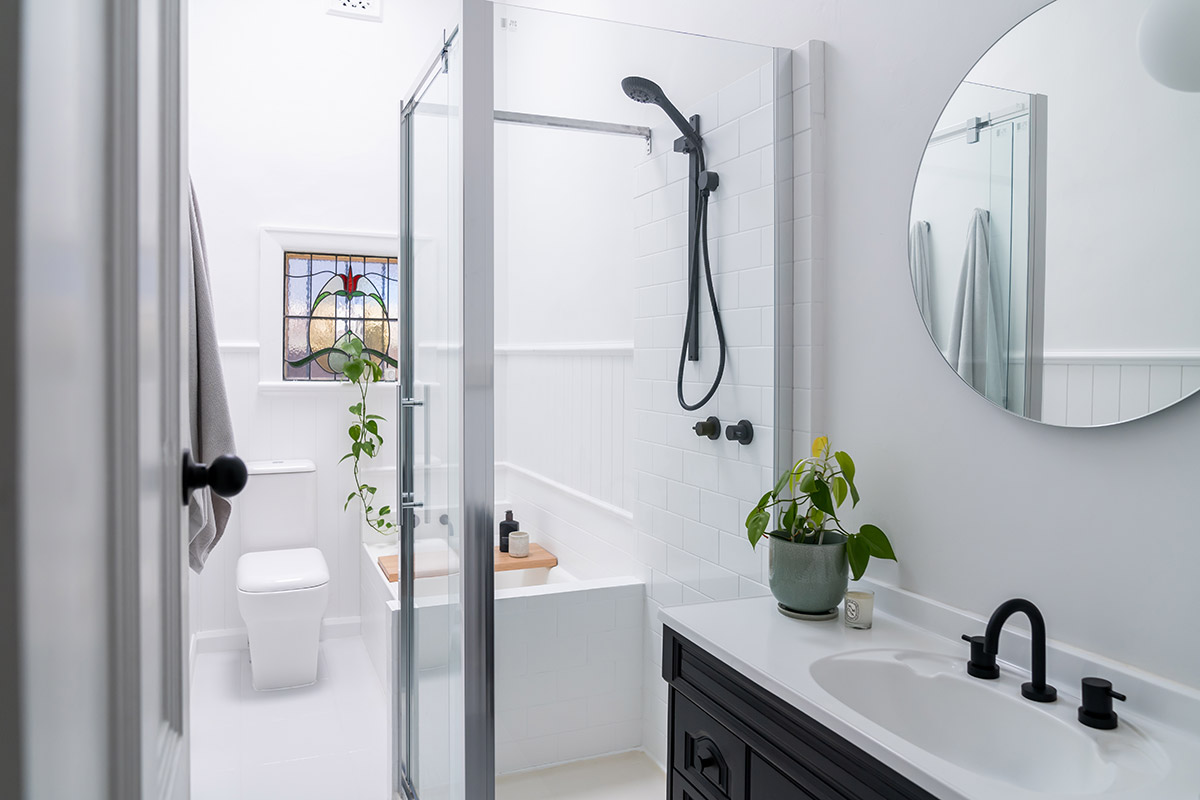 Total Cost of Bathroom Makeover
$575 Paint
$366 Toilet
$312 Shower Screen
$491 Fixtures & Fittings
$804 Wall Panels
$132 Rails & Skirting
$1250 Mirror
Total: $3930
I was amazed at the transformation we were able to achieve for under $4000. My biggest splurge was definitely the mirror. If you wanted to find a cheaper mirror and lighting option then you could easily get the same look for under $3k!
Note: I chose to style the bathroom very simply with pieces that I already had around the home. Stay tuned for the complete style guide to the bathroom this weekend where I will share absolutely everything that went into this bathroom, from candles to skirting!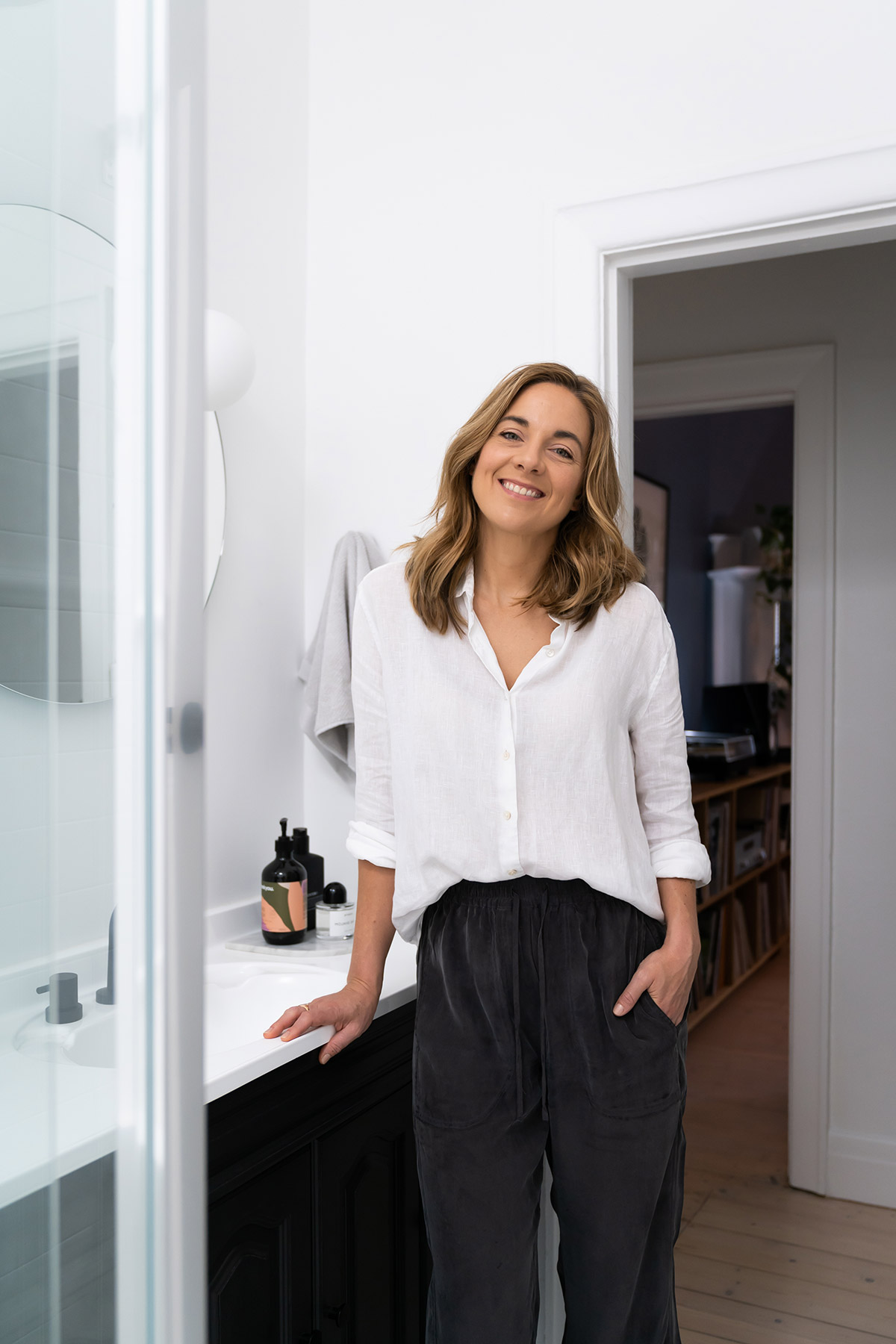 I really hope you found these tips helpful! Next week, we'll be sharing our kitchen transformation with you and breaking down everything we did in order to save money in the process. While you wait, learn more about your money matters and take a closer look behind the scenes of our complete Bathroom Makeover.