The partial renovation of this period home in Elsternwick is the result of a shared vision and a love of design between the client and designer. The result is something spectacular, a light-filled dwelling with magnificent areas, both internally and externally. The timber clad extension completed by F3 Studio connects the existing period home to the refurbished open plan living area. The flexible space is flooded with natural light, boasting considerable charms including the new plunge pool and private terrace at the rear of the property.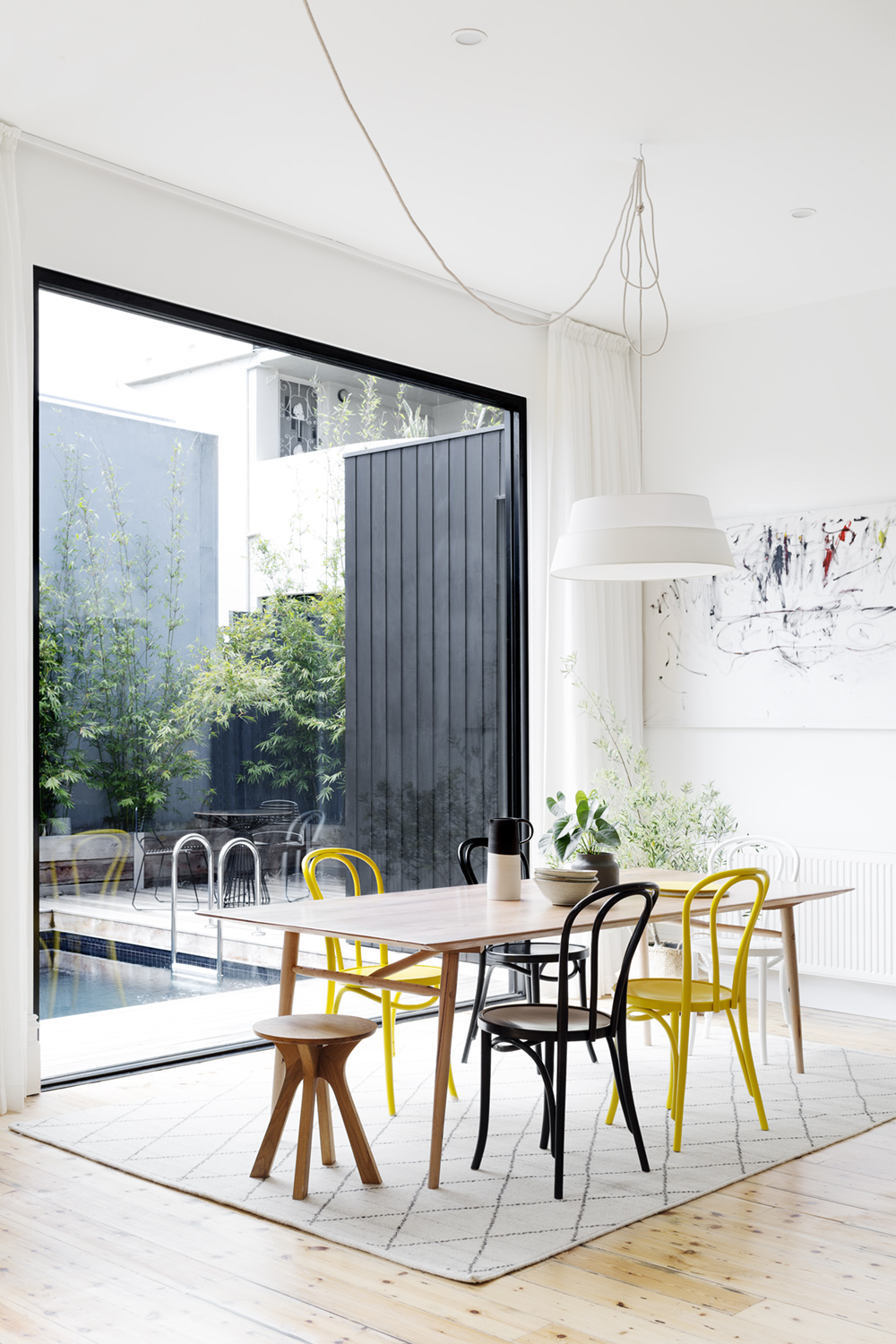 The large east facing window allows copious amounts of natural light to fill the beautifully textured space and highlights some of the owner's handmade furniture. Pictured here is Armadillo & Co's Berber Knot Atlas Rug.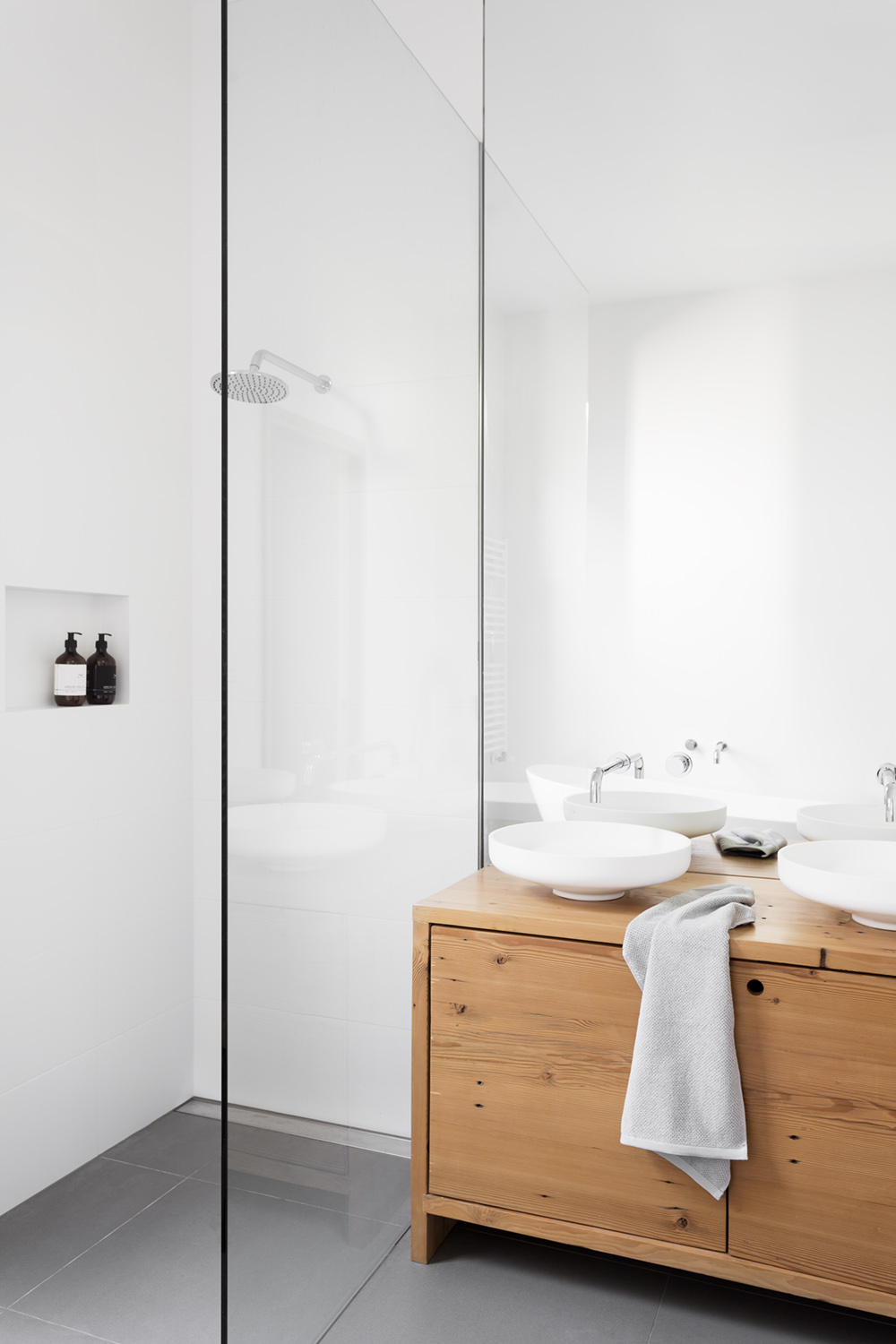 The existing utility rooms have been consolidated into a bathroom with a new detached powderoom. The use of a simple palette makes the room feel crisp and clean, drawing attention to the custom-built vanity and its textured finish.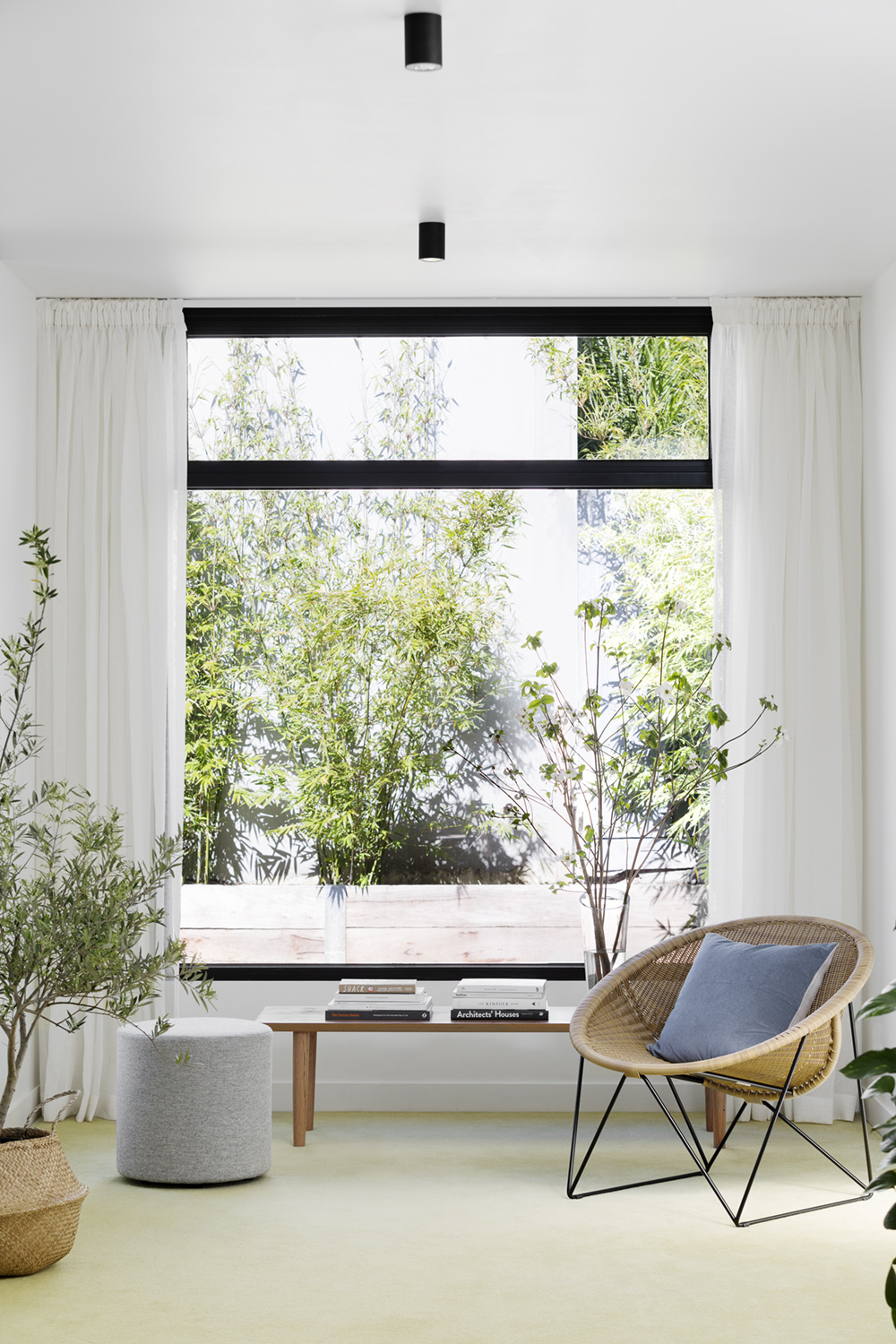 The perfect place to kick back and relax, the 'green room' looks onto the eastern terrace and garden. Pictured here is the Rollo Ottoman by Hunting for George and Grazia and Co.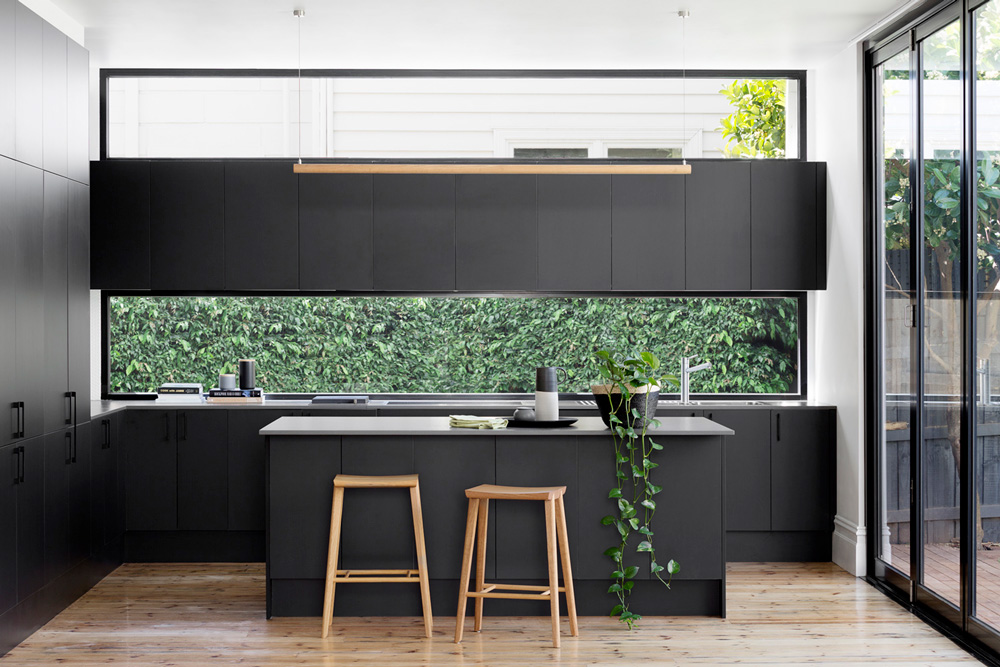 Clean lines and dark tones define the new minimalist kitchen. The low level splash back window frames the lusciously landscaped corridor beyond and full height doors fold to extend the open plan space.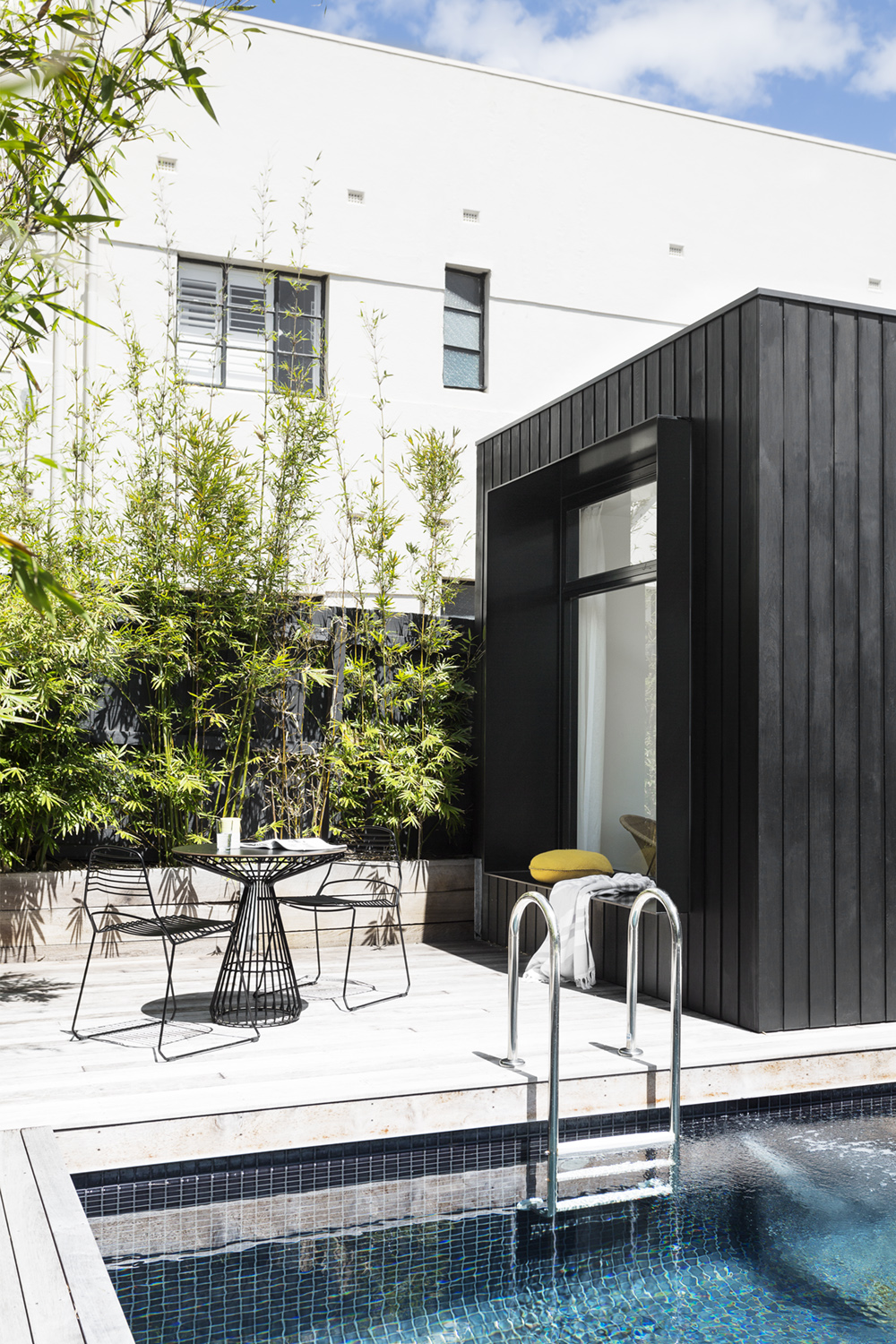 A late addition to the brief, the plunge pool brings light and movement captured internally by the large, east facing, picture window. Plus, who wouldn't want to take a plunge in their own private oasis?!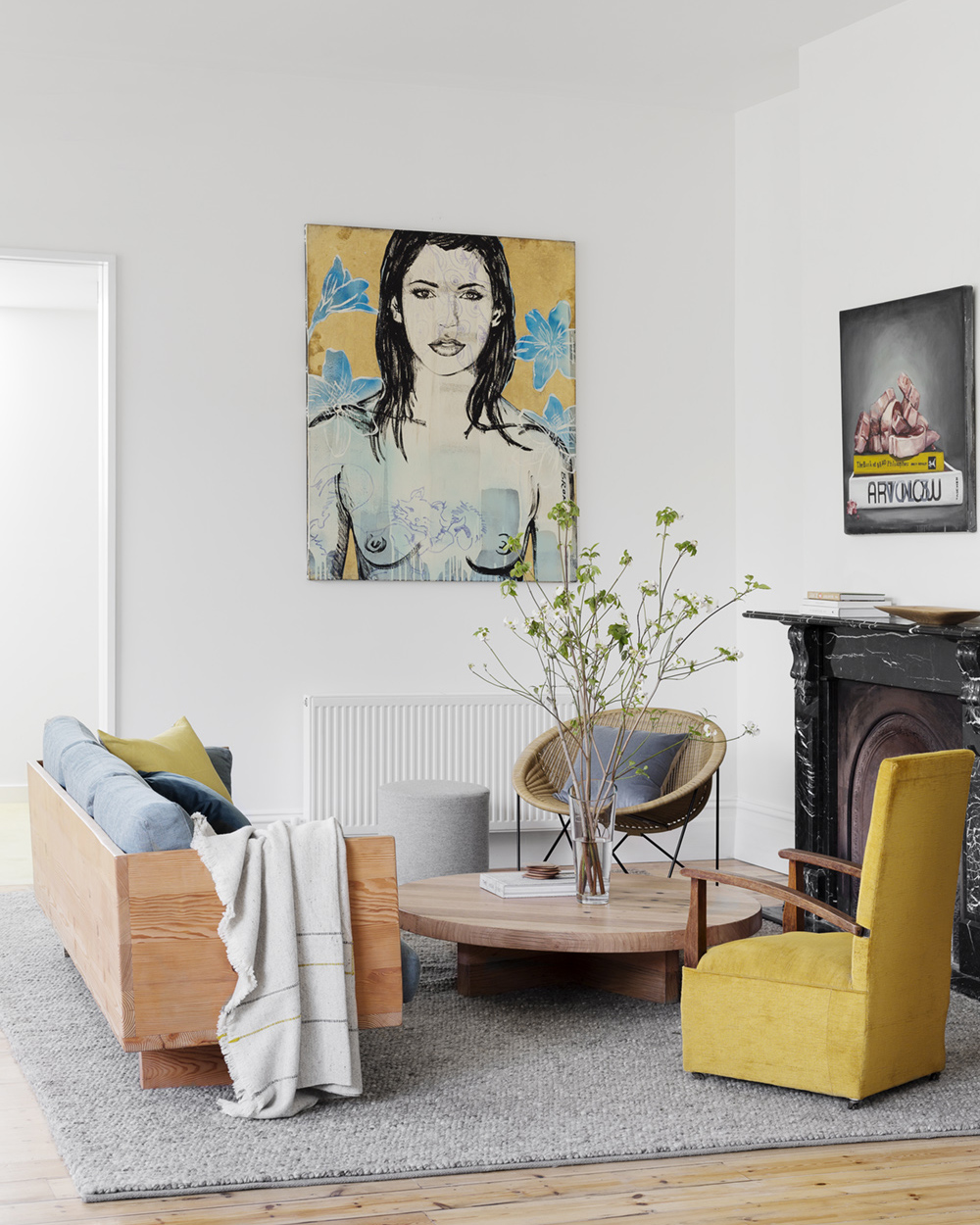 Get the look with Armadillo & Co's most popular floor rug, the Sierra Weave Rug. Take our word for it, this rug is the softest and most delicious rug going around!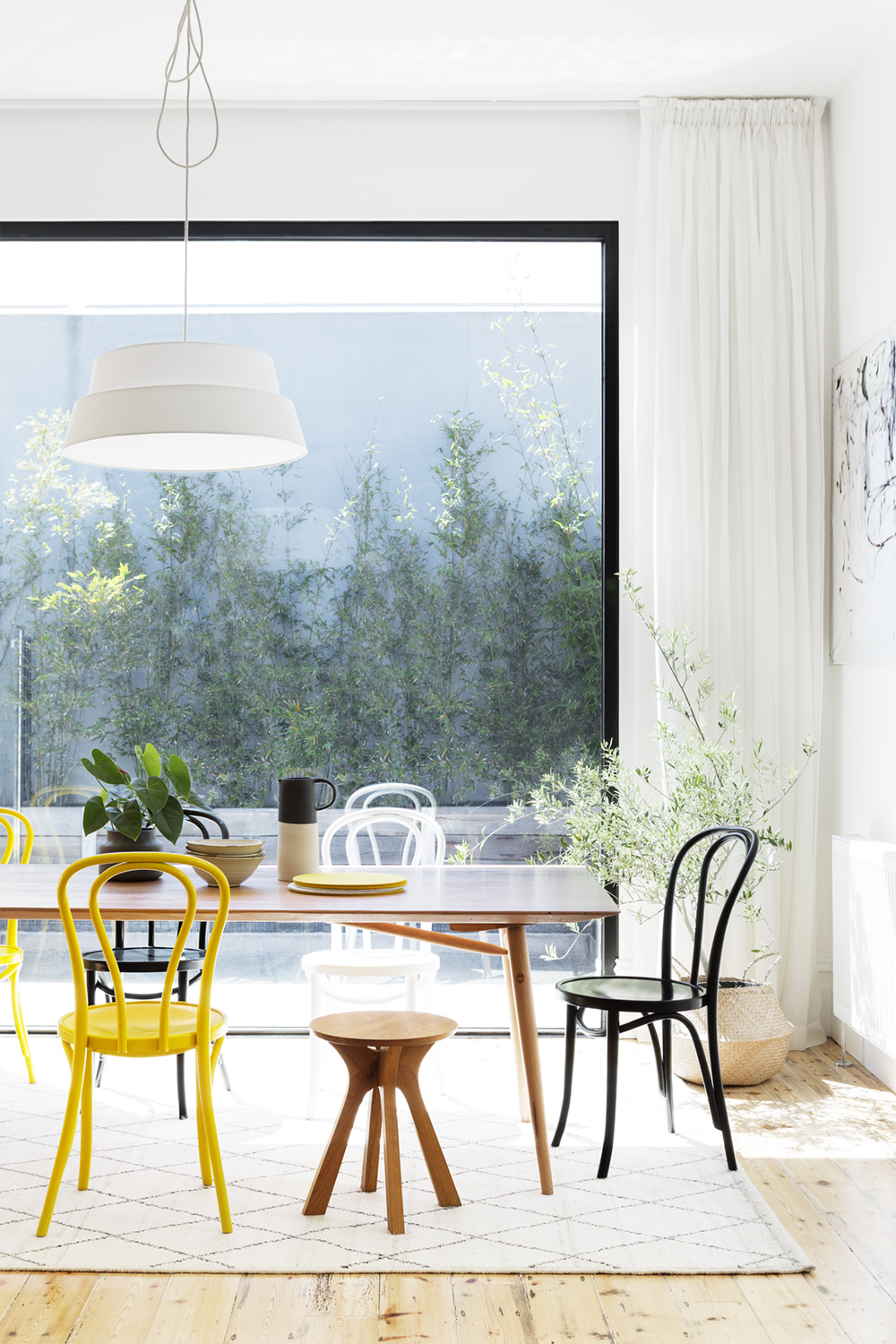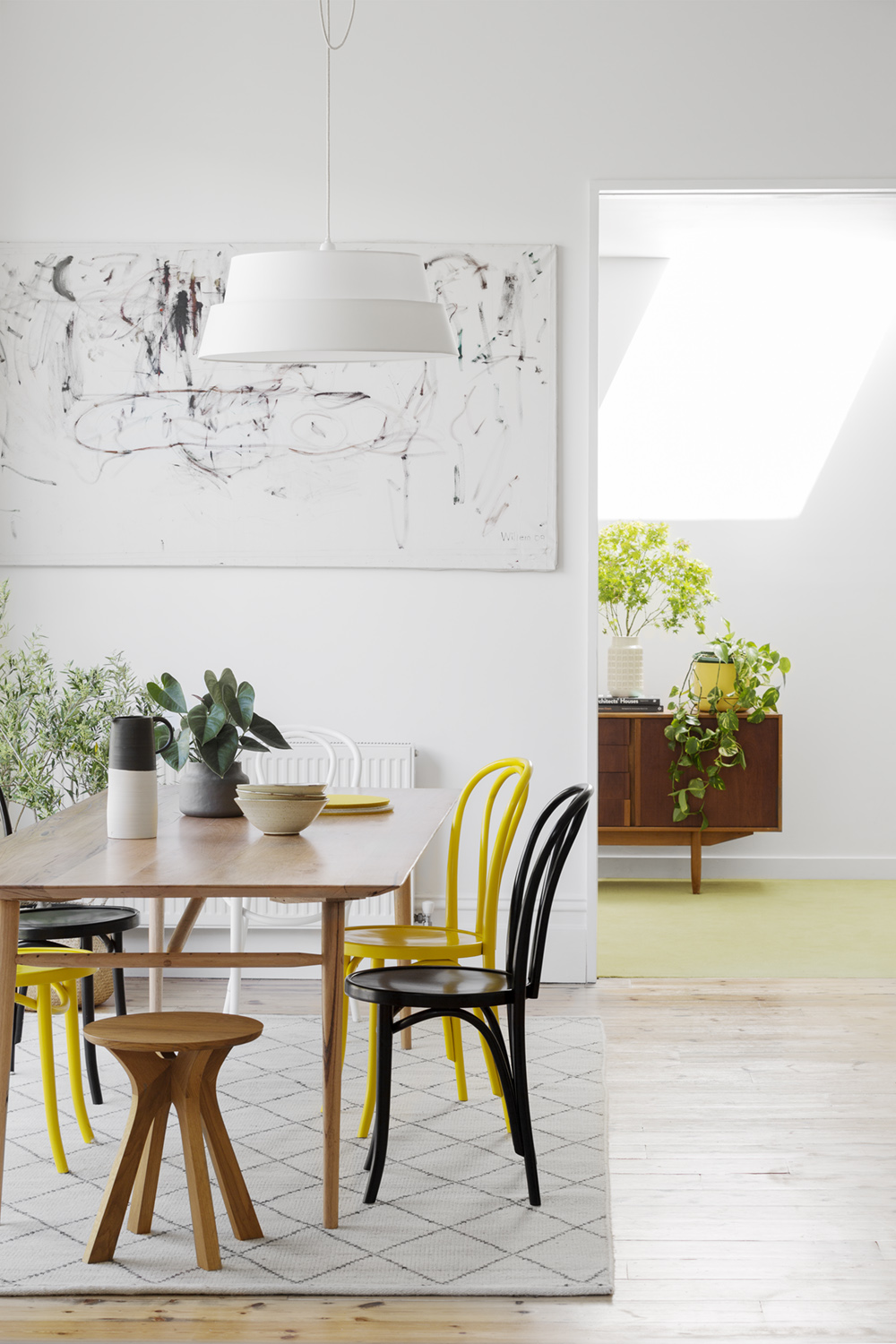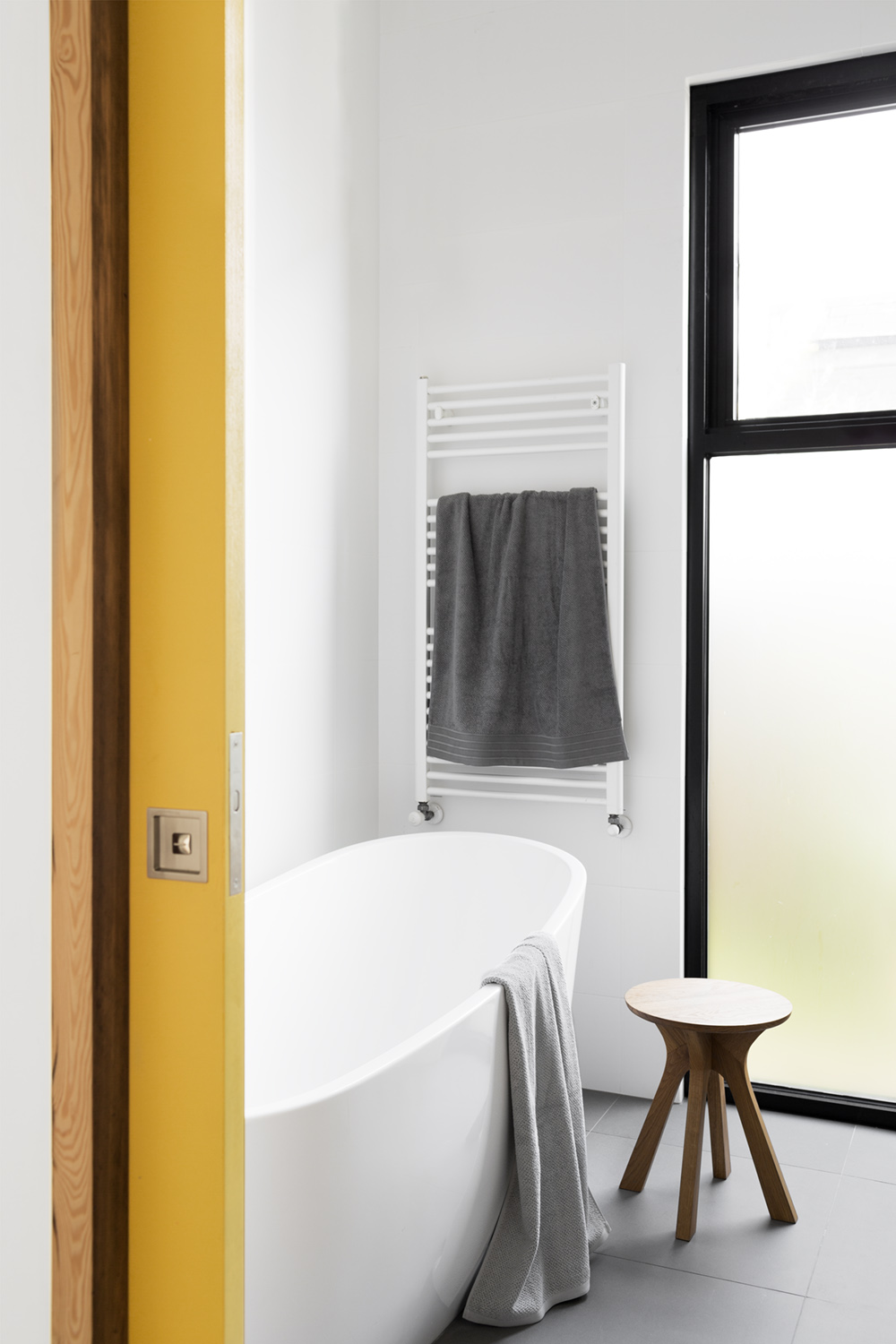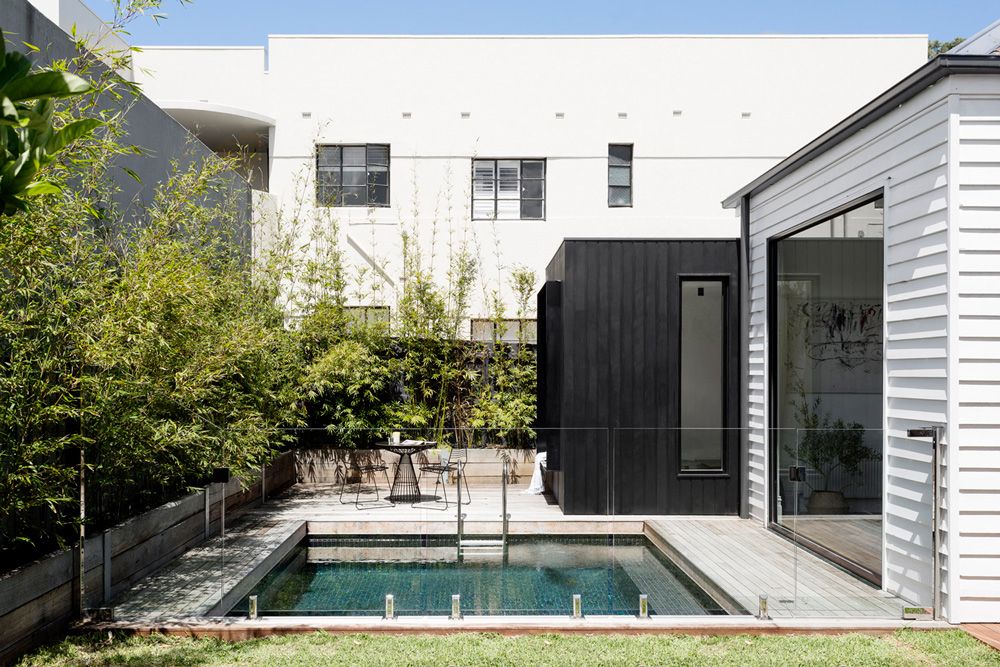 Photography by Martina Gemmola, styling by Ruth Welsby.