In order to breathe some life back into a dark and gloomy house, the owners of an existing double brick home decided it was time for an update. They were able to find room enough for a minimal, lightweight wedge to fit, one that would add functionality and appeal with its refreshing modern look, to brighten up their home.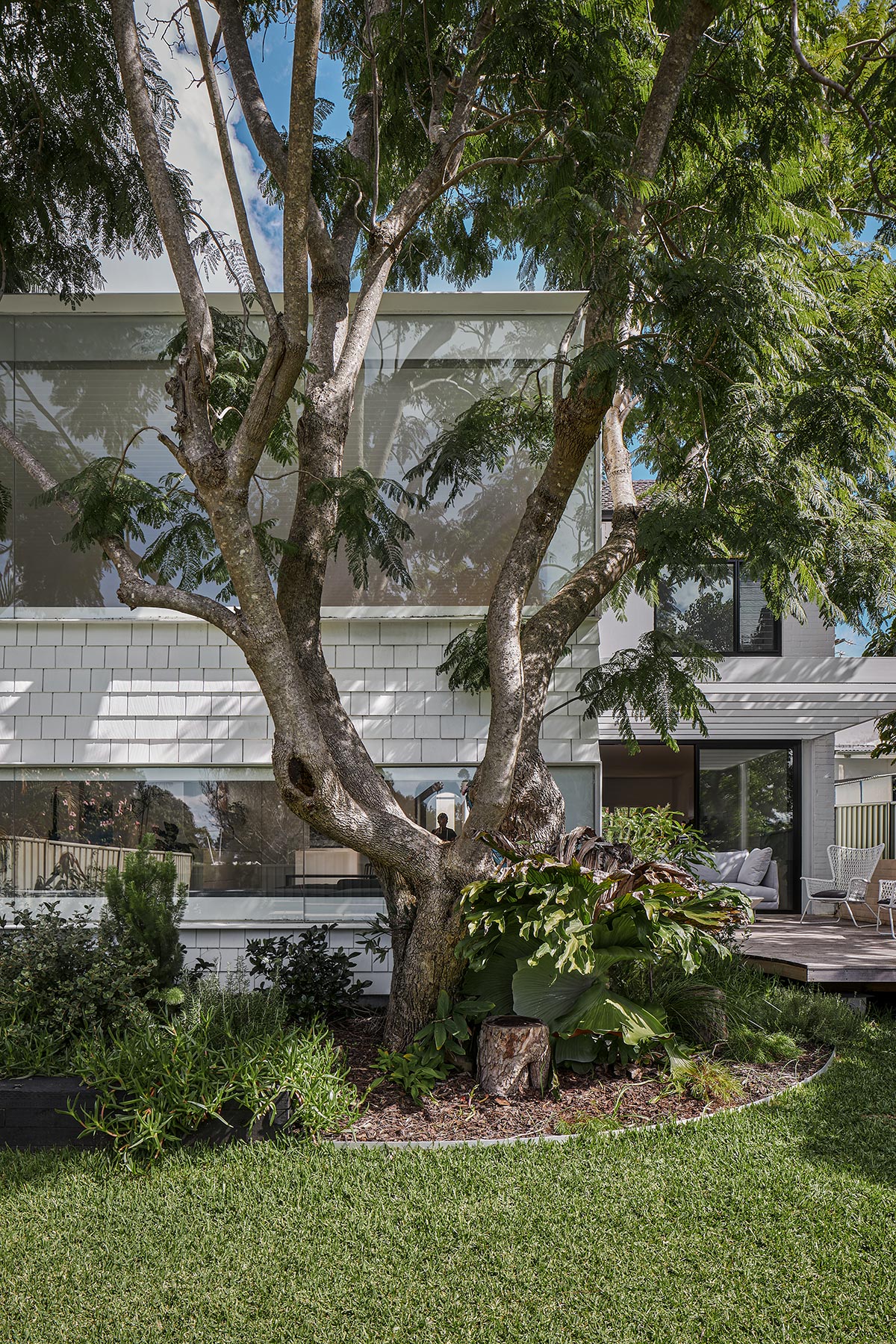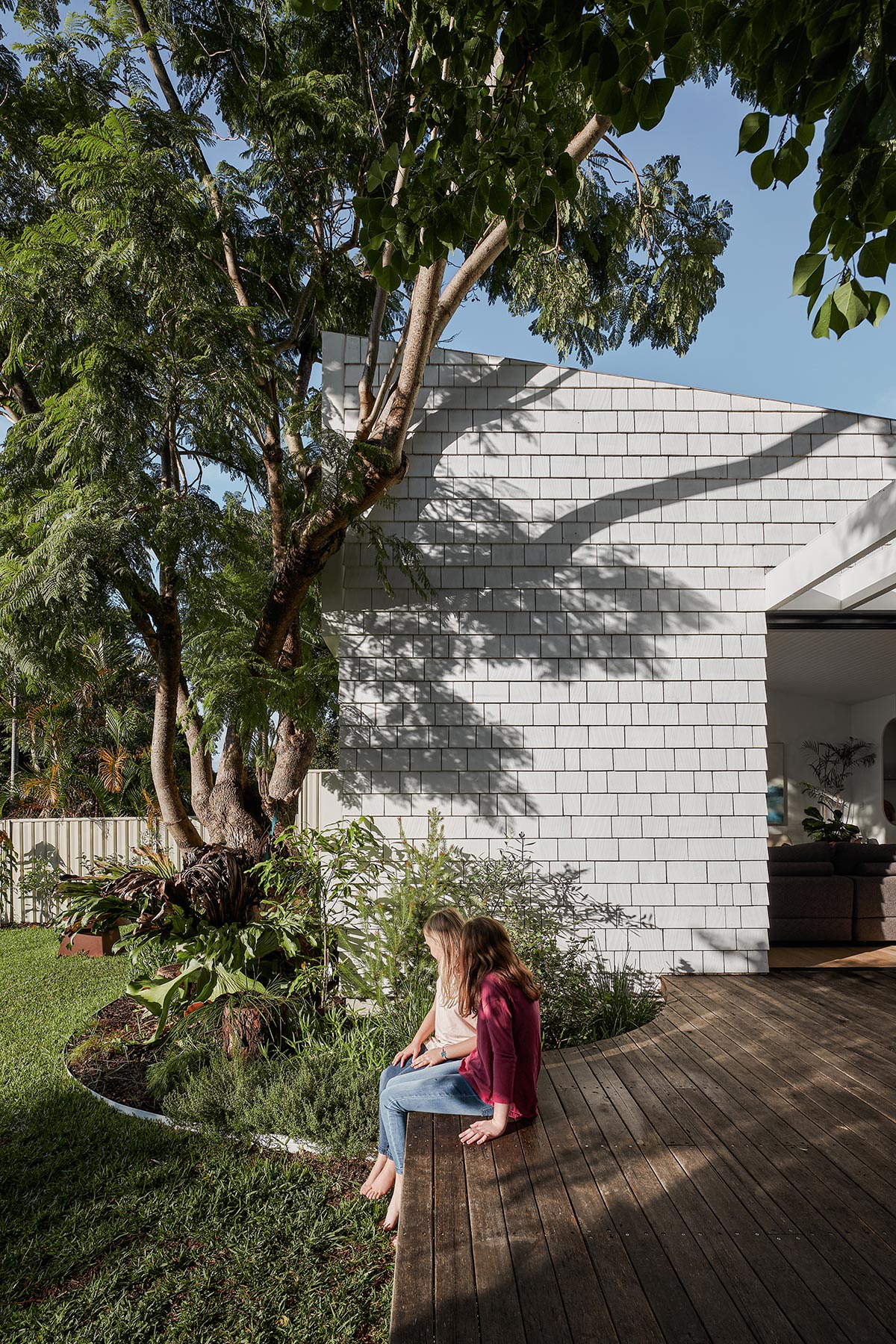 Nestled behind a mature Jacaranda tree, the wedge funnels both light and optimism back to the existing home. Its modular design is topped with painted cedar shingles that echo the original brickwork texture of the house.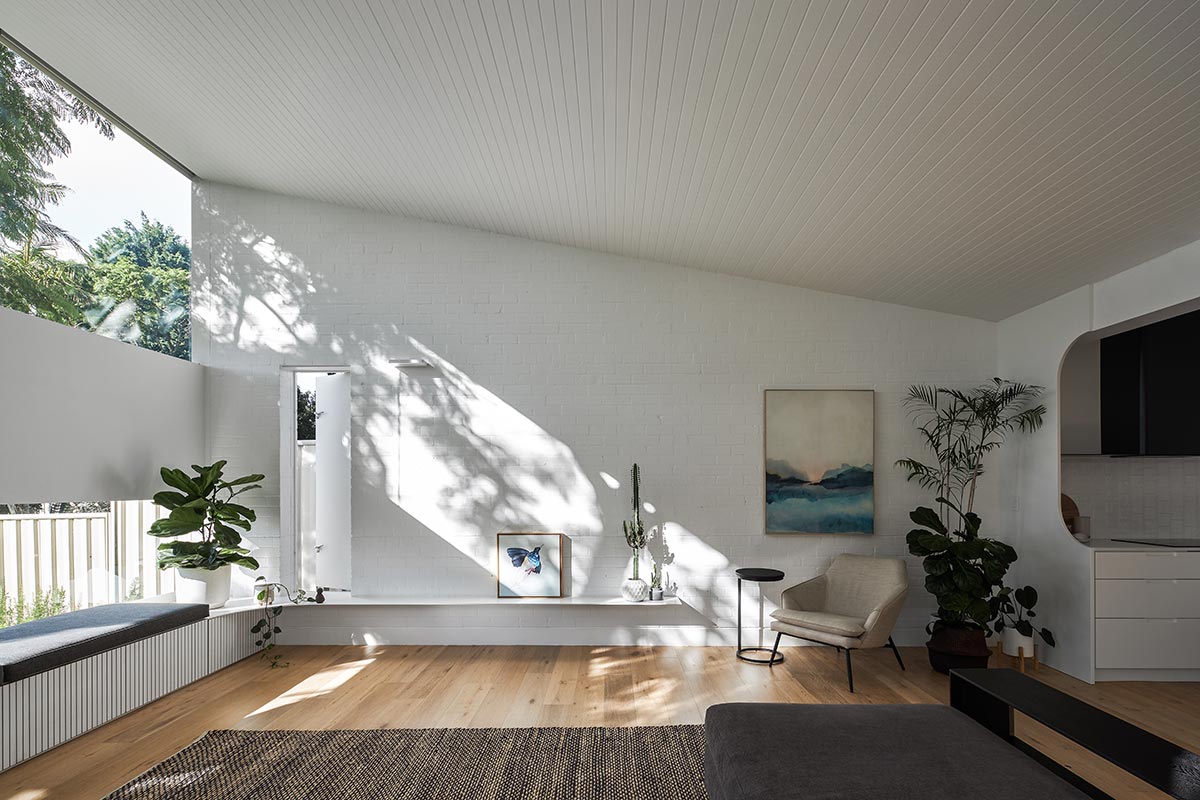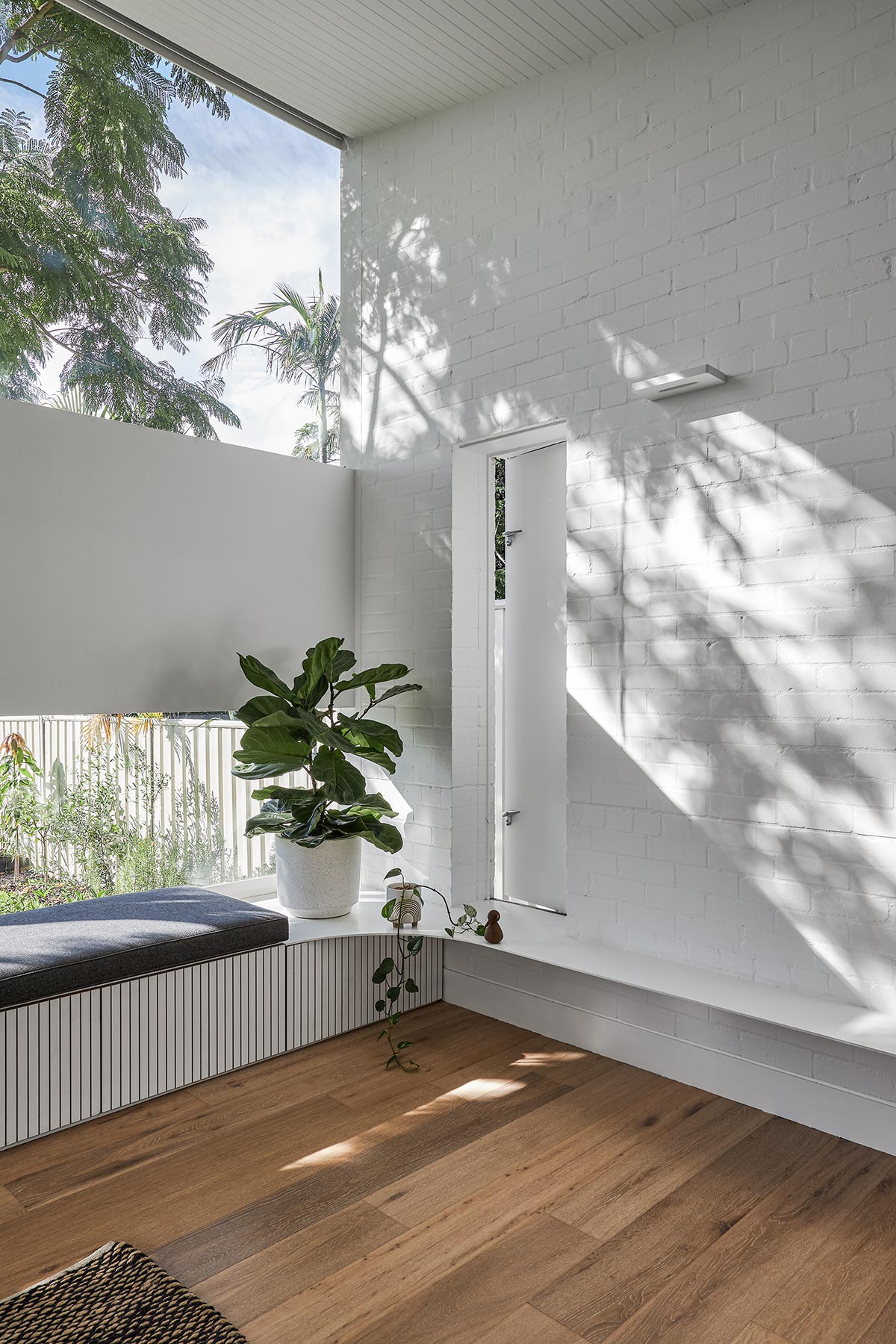 The most interesting part of this house is the windows, which provide a view that changes as you walk around. The east side has two different types of windows: a high band captures the trees and the changing sky, and the low band gives the feeling of intimacy in a garden setting. It's like walking through an art gallery filled with lush greenery.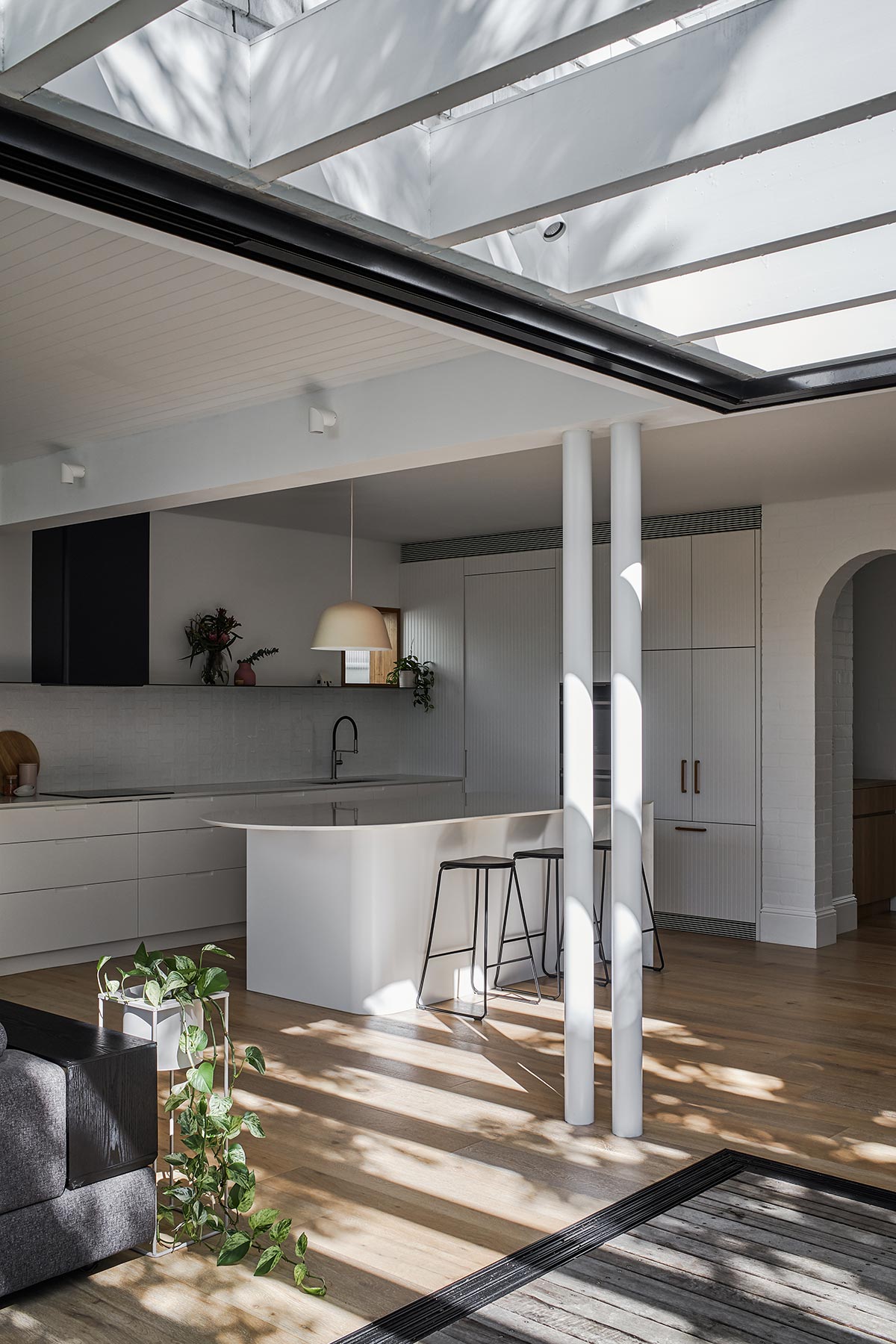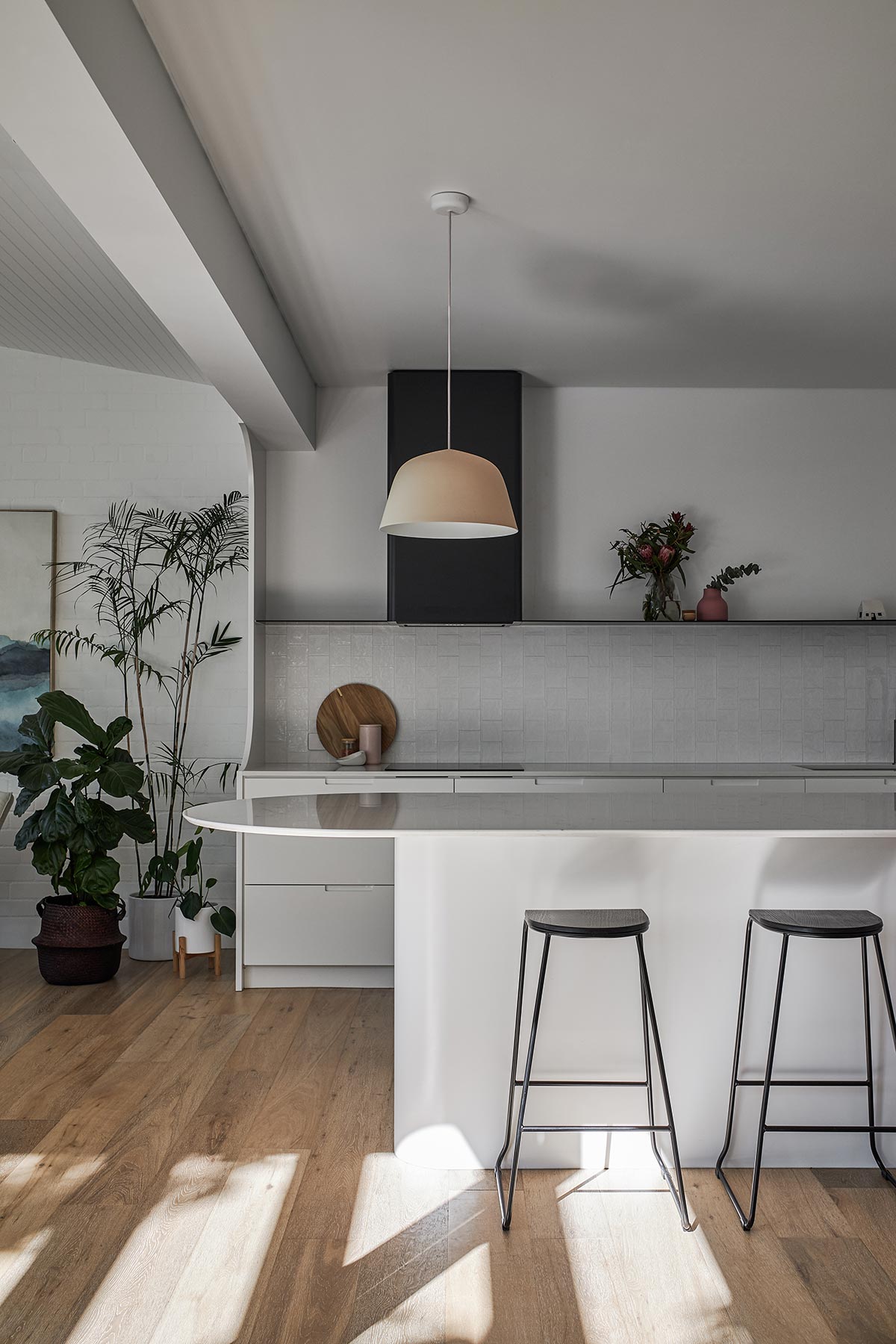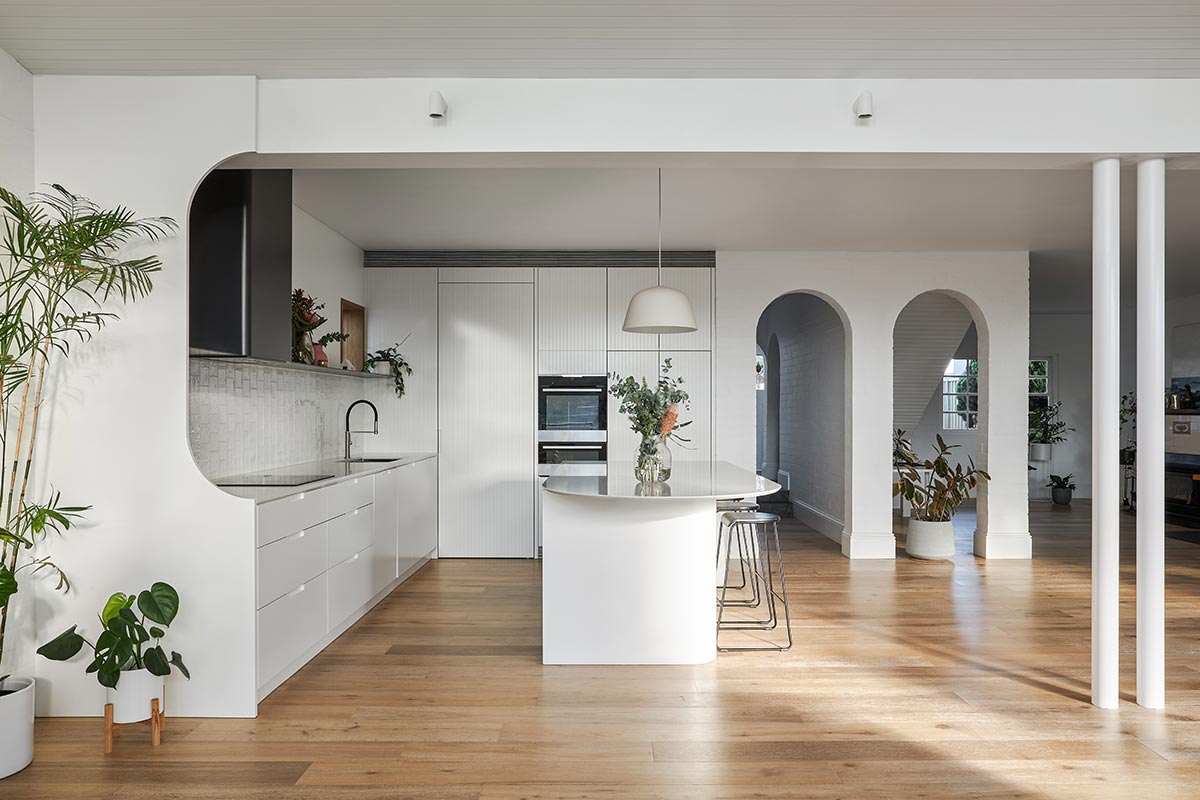 Designed around the kitchen, this renovated space is the core of a young family's life. With the addition of the wedge, the living space doubles in size, providing a generous amount of space for all daily activities. This newly-built kitchen and wedge complement the original structures.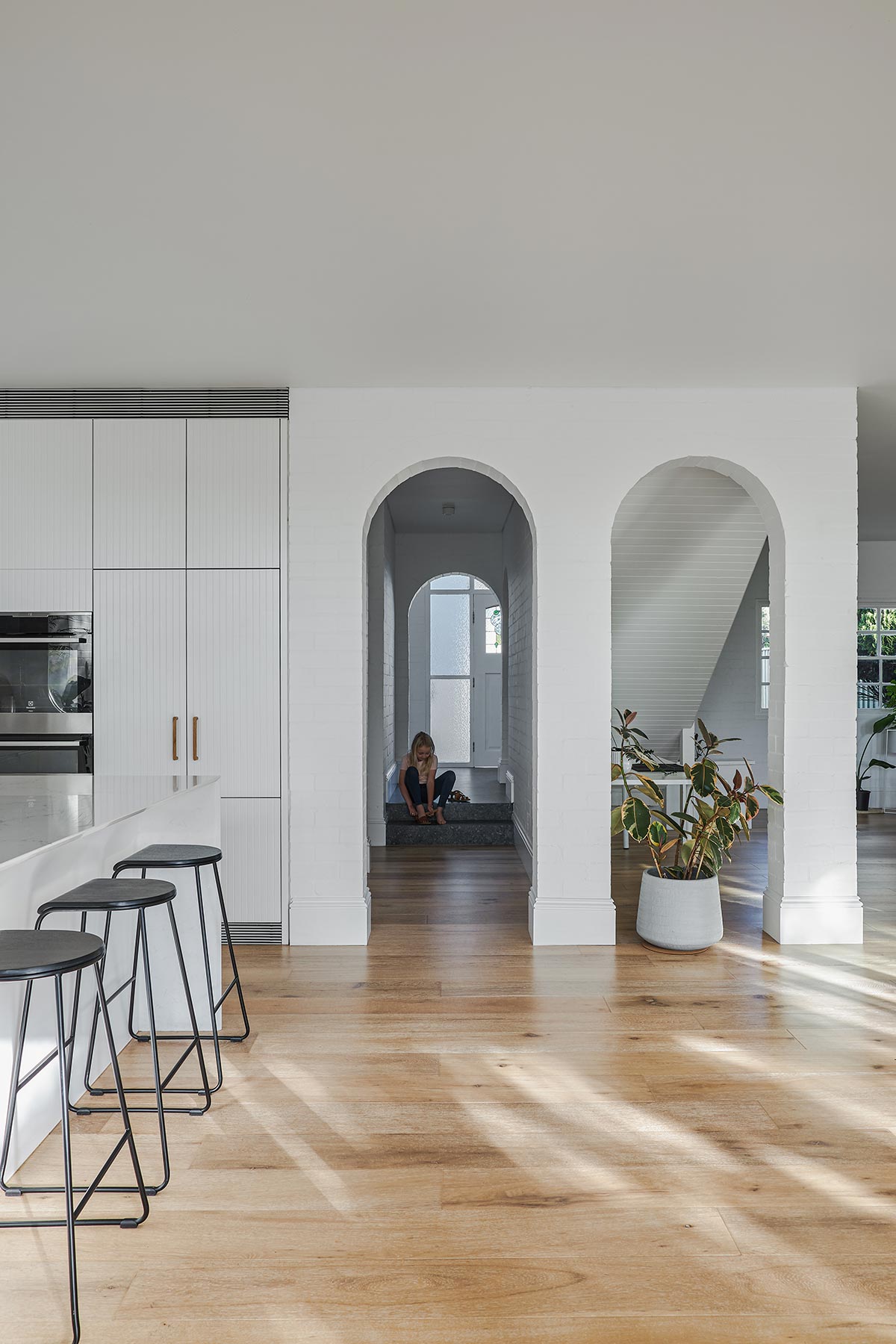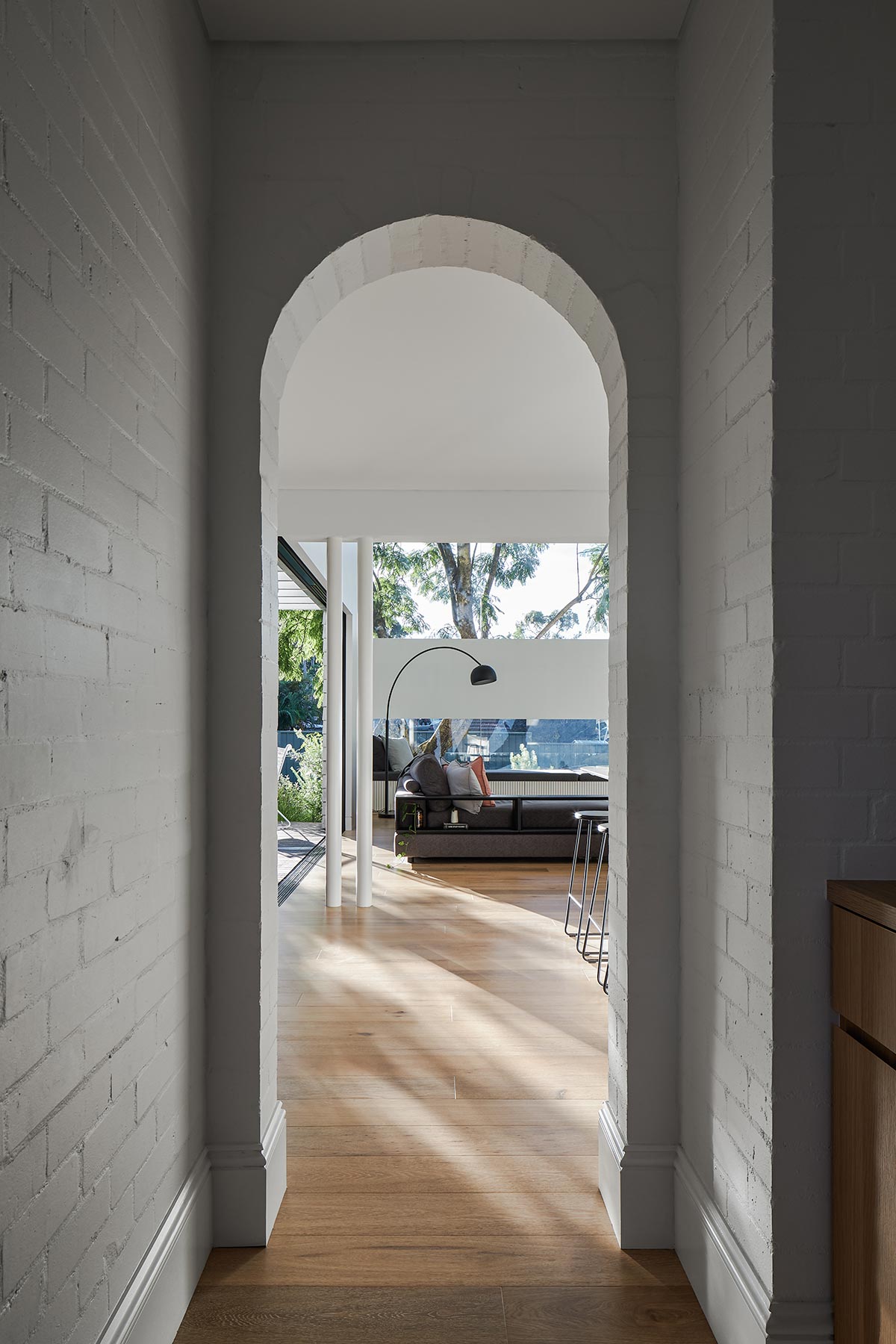 An old double brick arch was partly reconstructed to join the old to the new.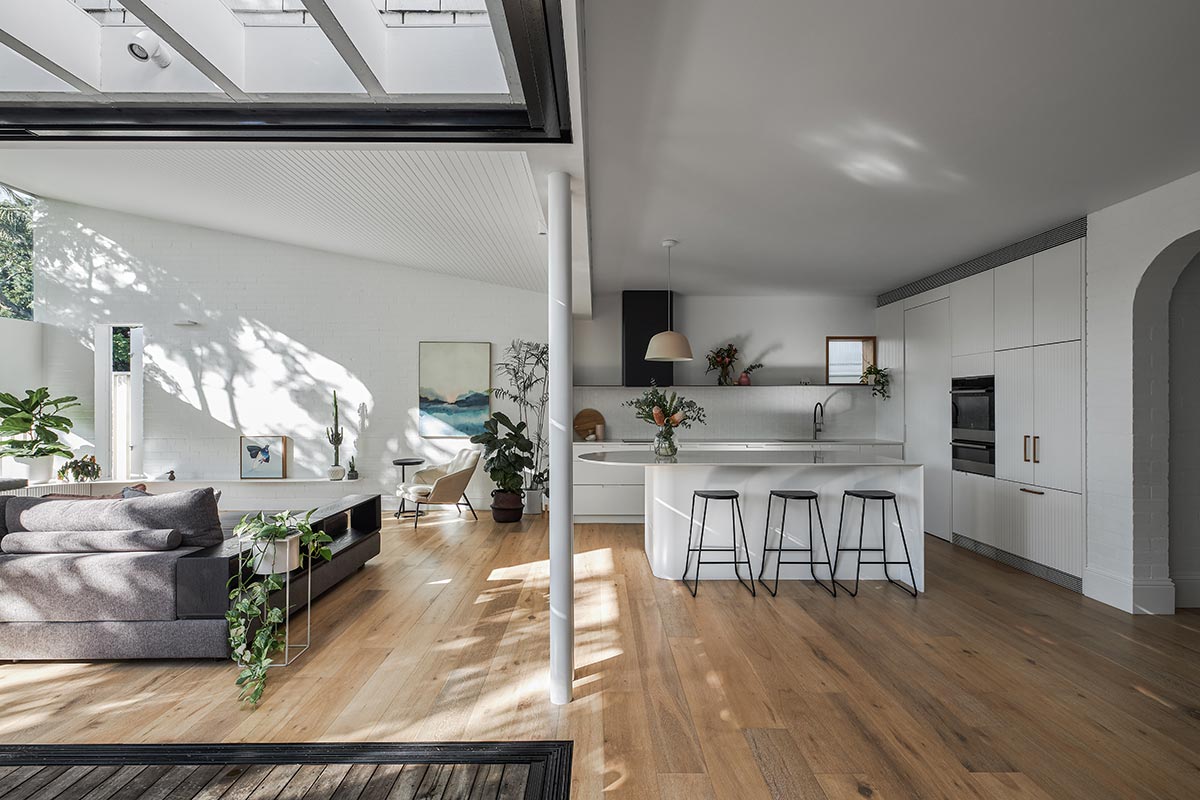 As modest as the addition of the living space may appear, House Flower still brings a certain level of sentimentality with its meticulously maintained stature that is preserved for the enjoyment of the family who calls it home. Kudos to Berresford Architecture!
Project: House Flower
Architect: Berresford Architecture
Builder: Build by Design
Engineer: Greenview Consulting
Location: Como, Australia
Type: Renovation
Photography: Andy Macpherson