What would you do with three shipping containers? Well if you're an architect by the name of Ben Edwards you'd make a 2 bedroom house of course! Constructed in the gorgeous Surf Coast of Wye River in Victoria, which is planted between Lorne and Apollo Bay, lives House 28. An industrial and adventurous home that showcases phenomenal design within a limited space. Earning House 28 and Studio Edwards a nomination in the 2018 Houses Awards for House 28 in the New Houses Under 200 m2 category. We need to know how 3 containers make a house. So come with us and find out…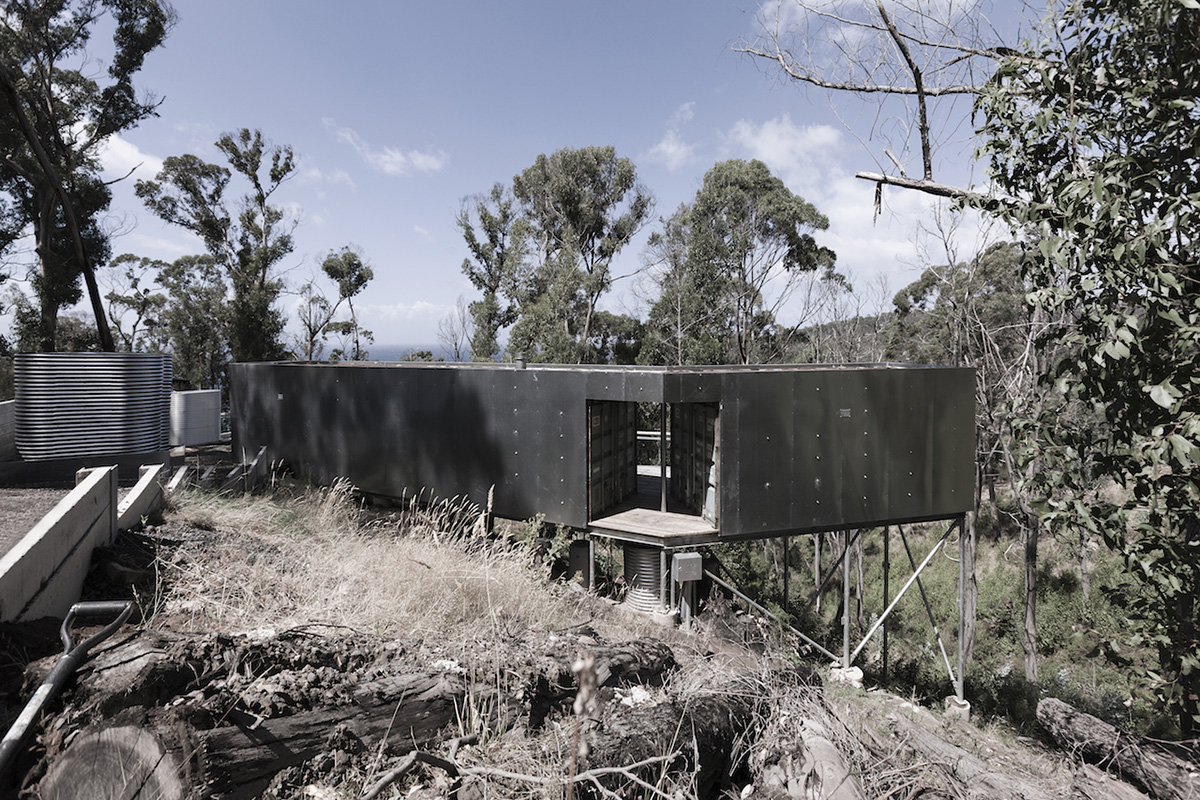 The house is shaped like a boomerang. Two containers join together to create the kitchen and dining room, one smaller container has 2 bedrooms with a small bathroom. There is a deck that joins the containers together and looks out towards the ocean. Concrete and steel structures provide the base for these elevated containers and you feel immediately up amongst the trees.
The exterior is wrapped with galvanised steel sheeting, which will evolve in colouring over time and become part of its landscape. The northern face of the house has fixings to allow for planting wires to connect to the ground, encouraging native plants to grow over the house. There is also a green roof planted with native dichondra and sits above, providing additional thermal insulation and helps to blend House 28 into the surrounding landscape.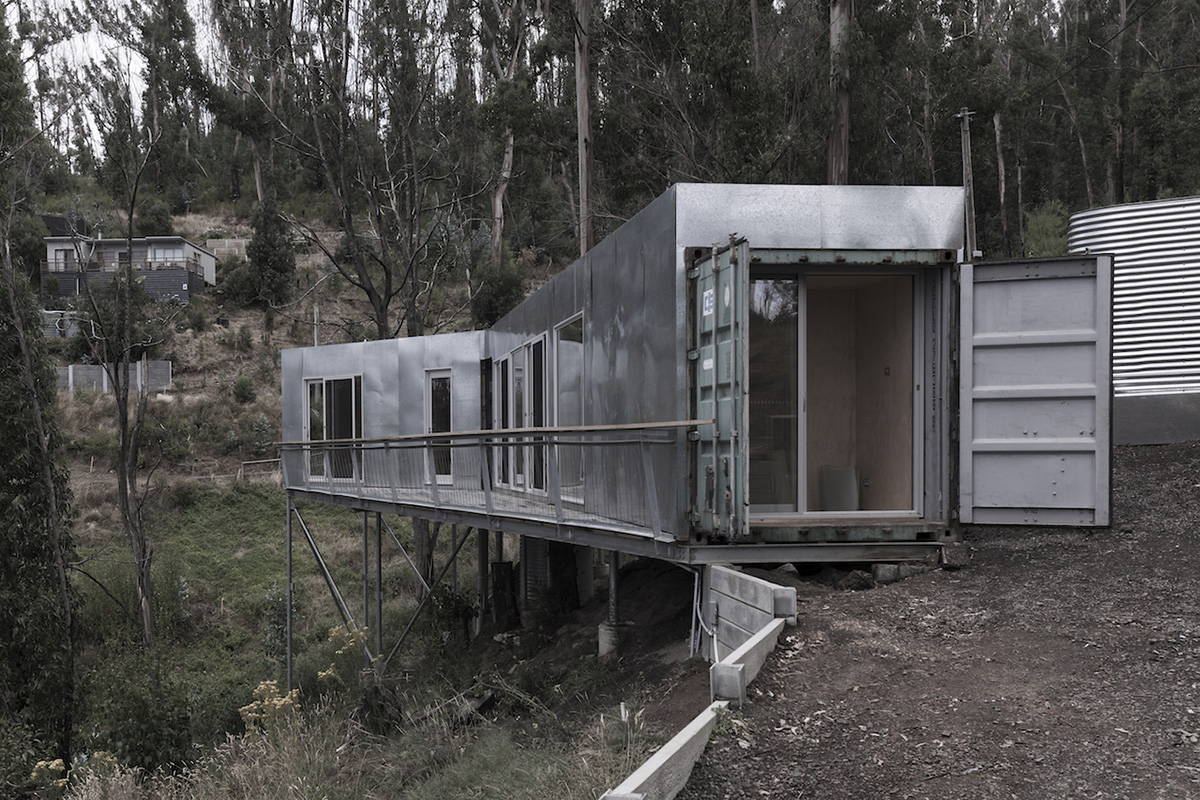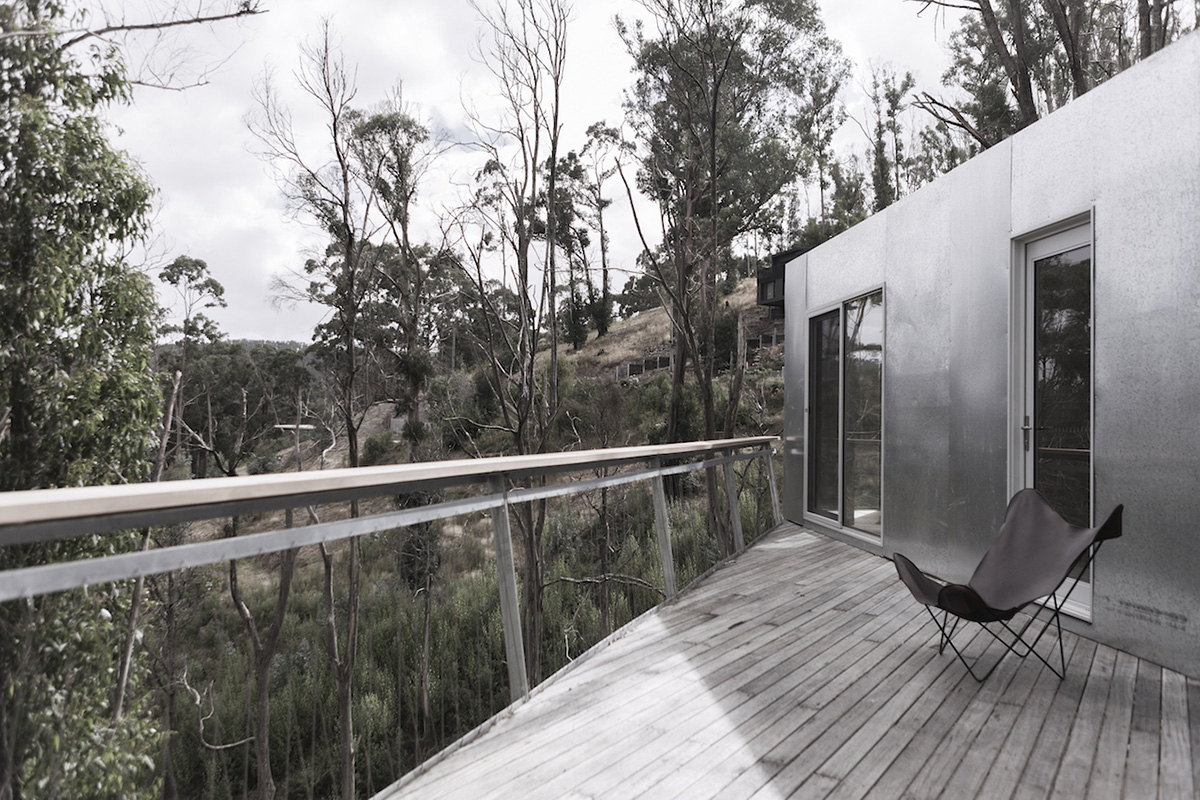 Internally the spaces are lined with marine plywood and create an intimate, warm and tactile experience. The plywood creates a seamless feeling of space and makes you feel cosy, which is important for a coastal home.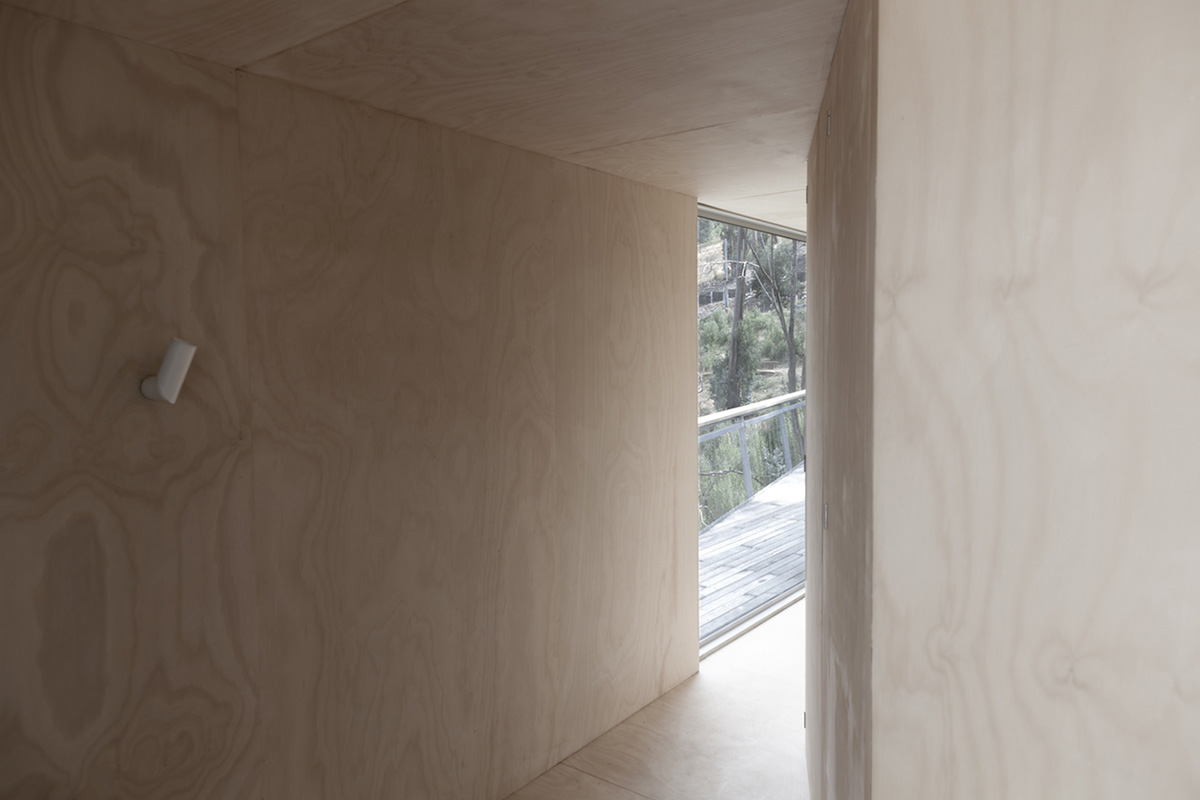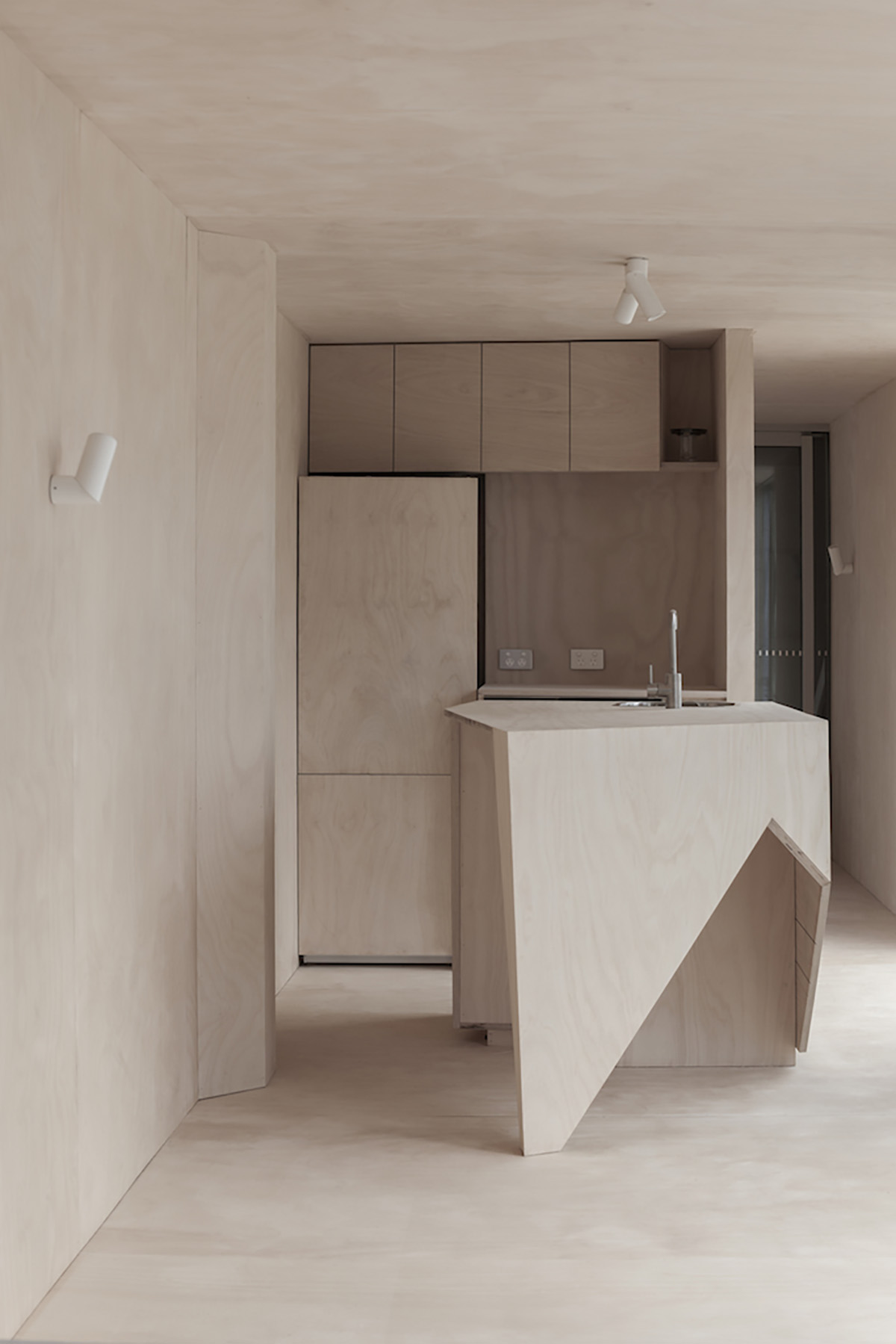 Whilst small, the interiors appear spacious and welcoming which is accentuated by minimalist fixtures and decor.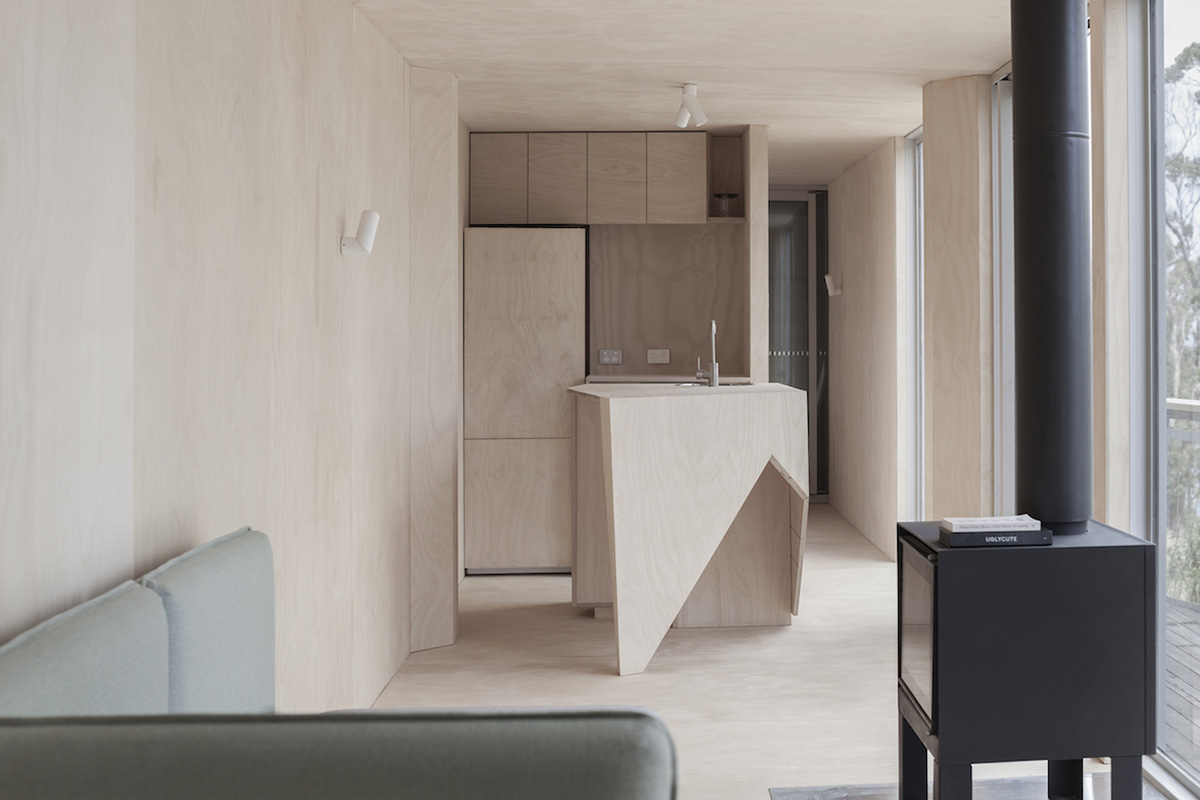 Private areas like the bedroom are enclosed partially by glass to reveal a bedside view of the trees and ocean. The bedroom also opens to the balcony just outside the sliding door where one can enjoy a cuppa in the sunshine.
For anyone who's up for the challenge of unplugging their devices for a couple of days to live a life offline (in serious luxury), then you'll be happy to hear that House 28 is available to rent. The perfect weekender!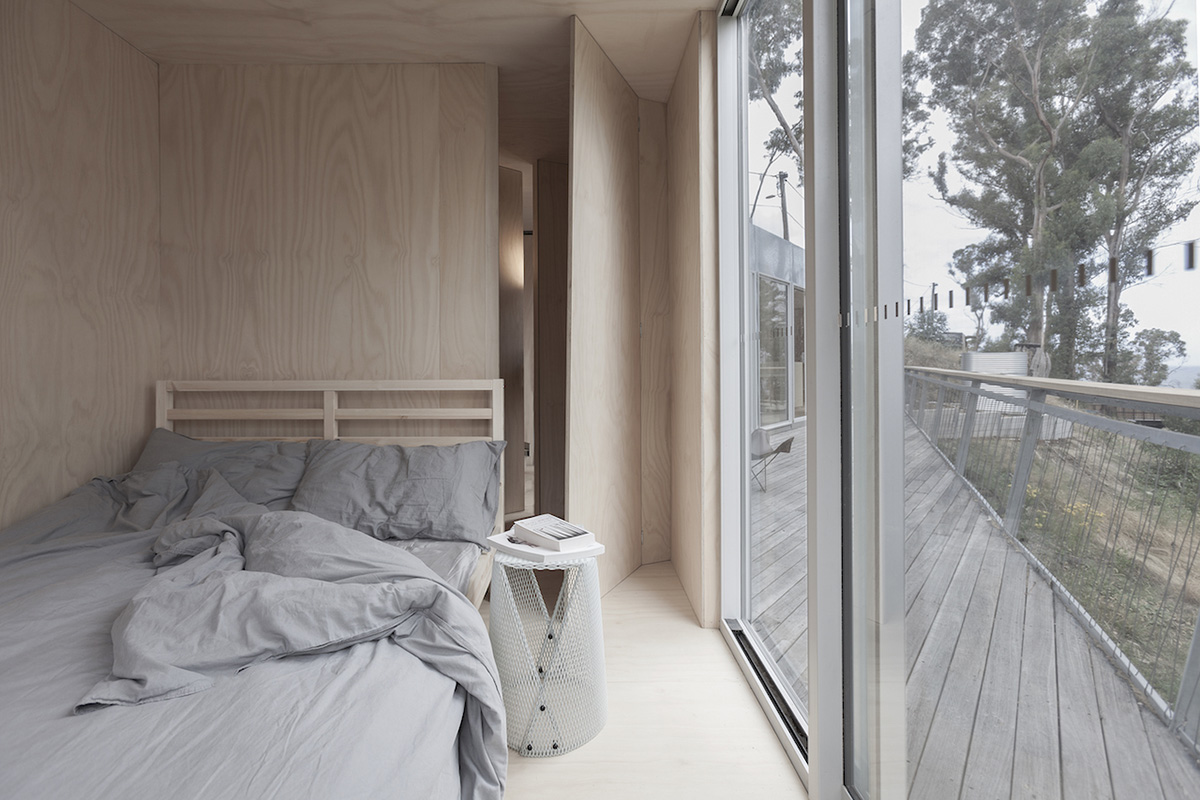 Congratulations to Studio Edwards on their 2018 Houses Award nomination for House 28. The winners will be announced on July 27th in Sydney. I'll be there waving the Hunting for George flag and will share the winners with you all very soon! Until then, here's a look at some of the other finalists.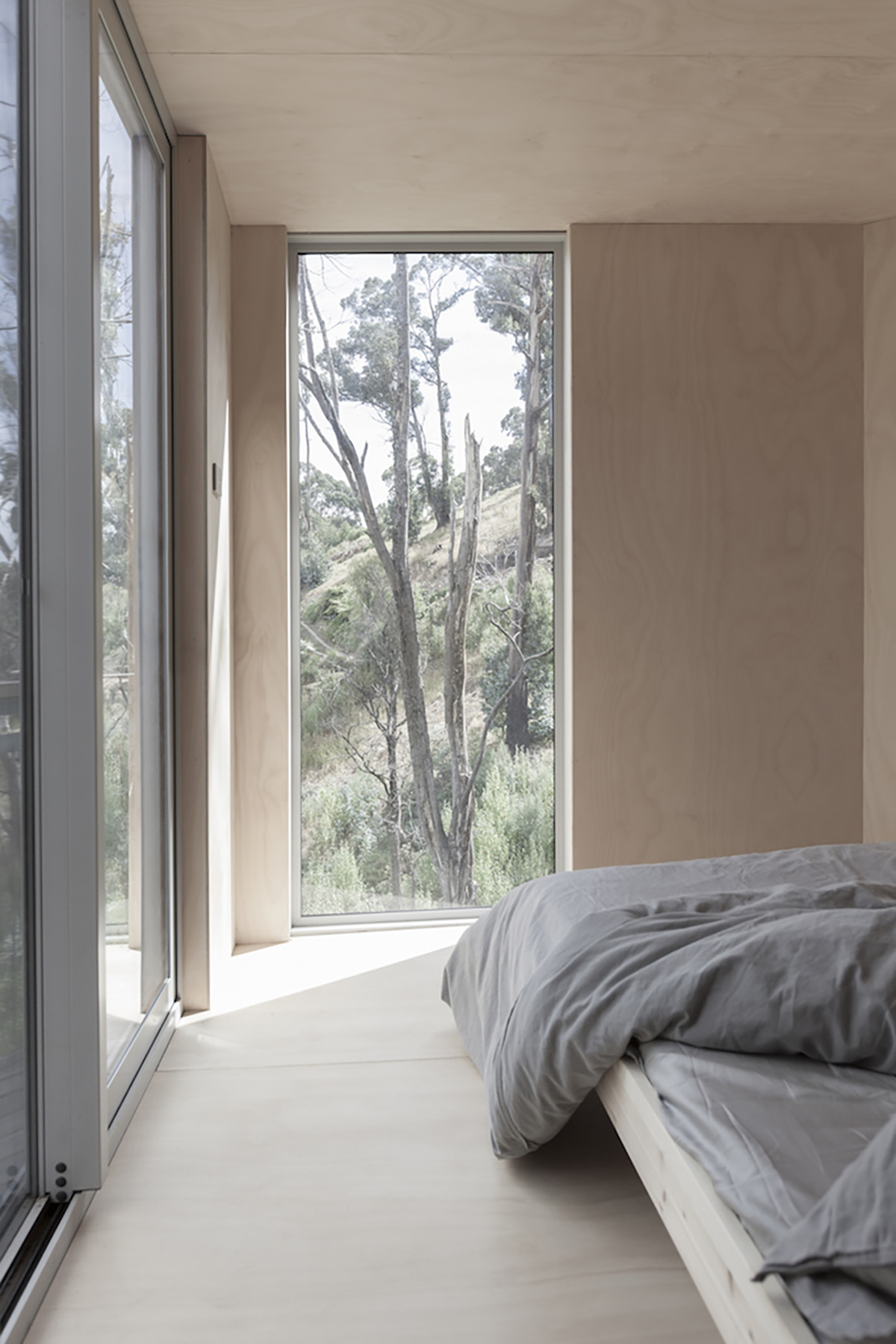 Photography by Tony Gorsevski.