This super sized luxury apartment is located in East Melbourne on the 11th floor of the prestigious building at 150 Clarendon Street. If you've been looking for a new home then you're in luck because this rad pad is currently looking for a new owner and it will only set you back $46 million dollars. Obvious.
It was an absolute treat to be allowed in to experience this apartment. Not just any apartment mind you, but the largest single level apartment in the Southern Hemisphere!
I can honestly say that I have never seen anything quite like it. As you walk through the sliding doors of the monumental facade (after being screened by the door man of course) you enter into a new world. One of fancy and poise. Where problems are few, children are pleasant and dogs are golden.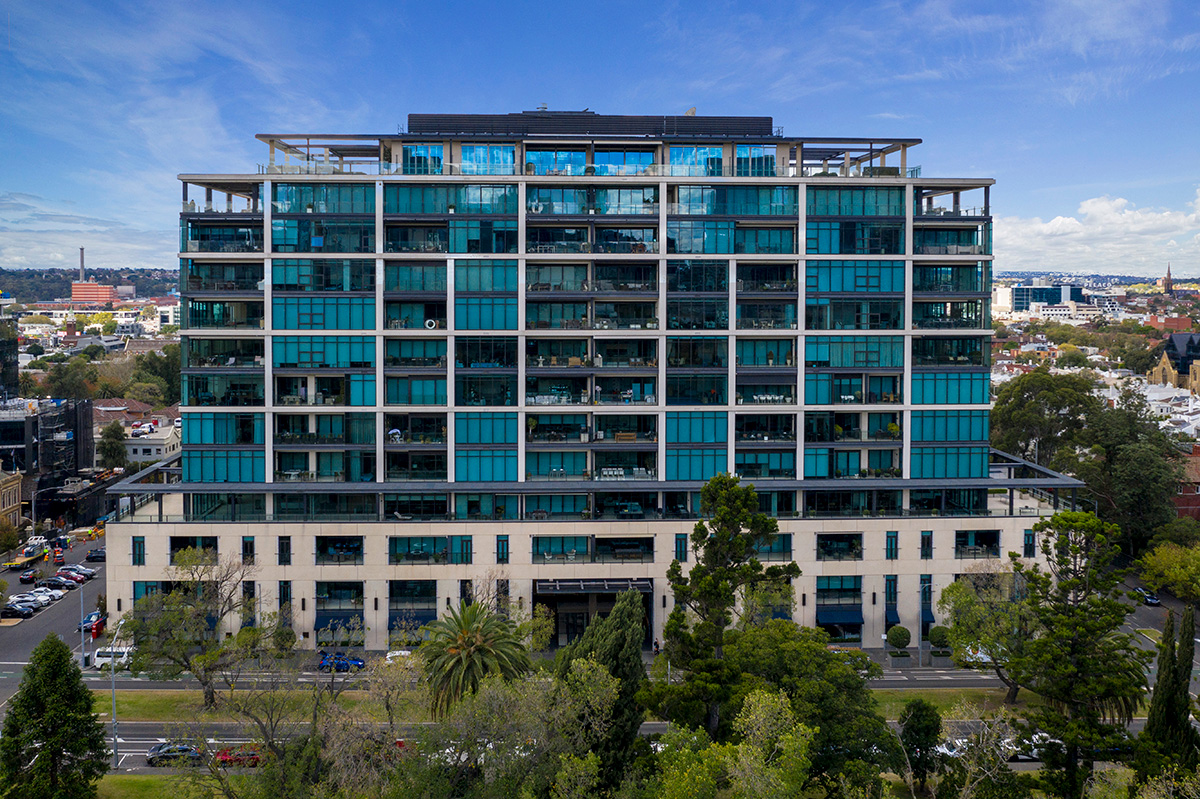 You enter the apartment from your own private lift entrance and those previous few glorious minutes that got you here fail to compare to the indulgent world you're about to experience. This apartment is over 1400 square metres, if you're not good at your square metre maths, trust me when I say that's really really big. It wraps itself around views that span across Fitzroy Gardens, the Melbourne CBD, even reaching through to the Bay and across to the Dandenong Ranges. This apartment is truly in a league of its own.
Are you sold yet? Because we were ready to hand over all our cash at the mention of door man. Not only does this building include a secure 24 hour concierge, it also boasts a boardroom, gym, pool, spa and private wine cellar… which for obvious reasons I was not allowed into. Can't say I blame them.
Inside the apartment on the other hand, well that has an even more impressive wrap sheet. It boasts 4 bedrooms, 4 walk in robes, 4 bathrooms including a spa in the master suite, 2 dining rooms plus an outdoor dining area, 3 living areas, 2 kitchens, an office, 2 galleries, your own meditation room and private movie cinema! Phew.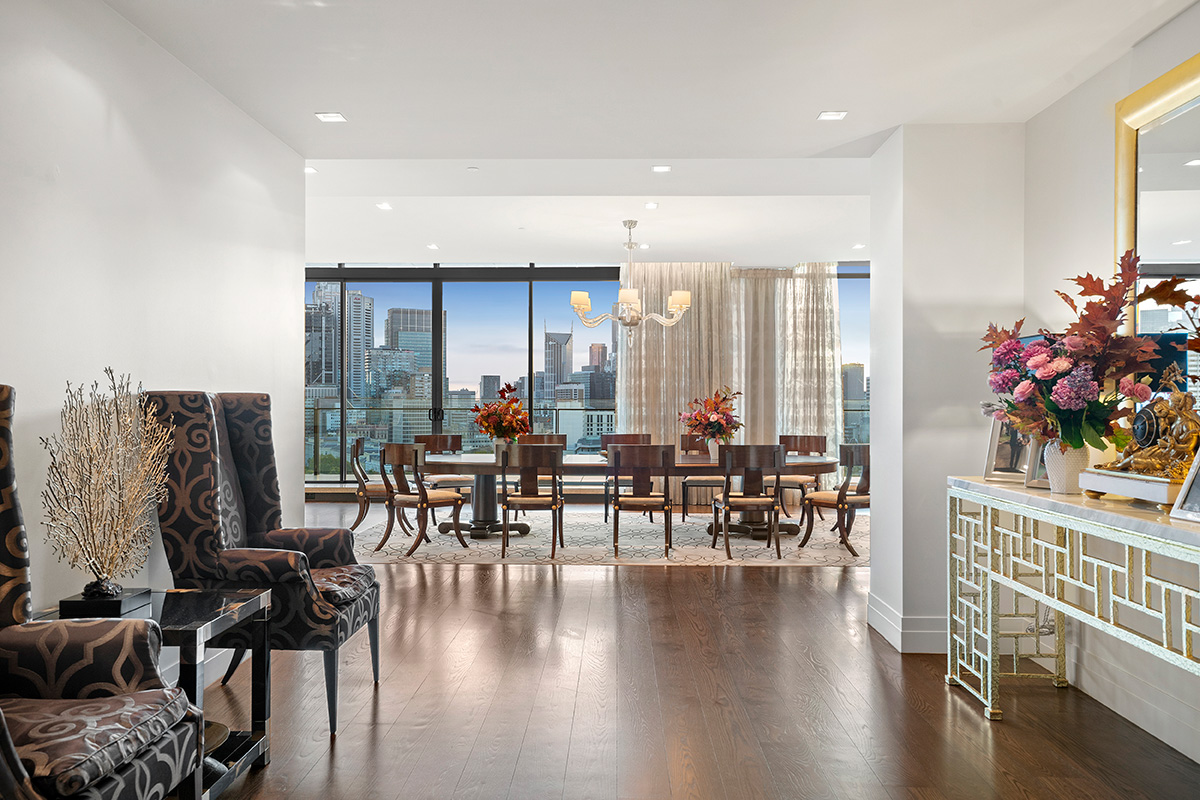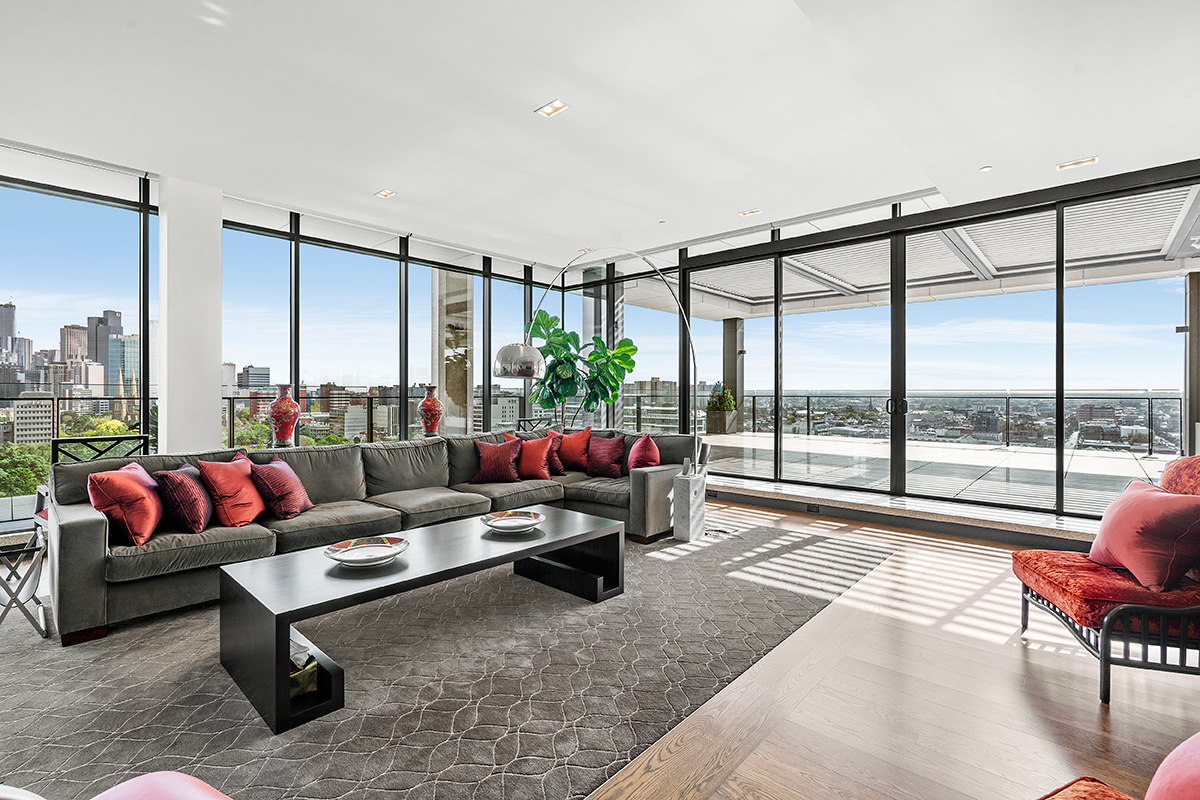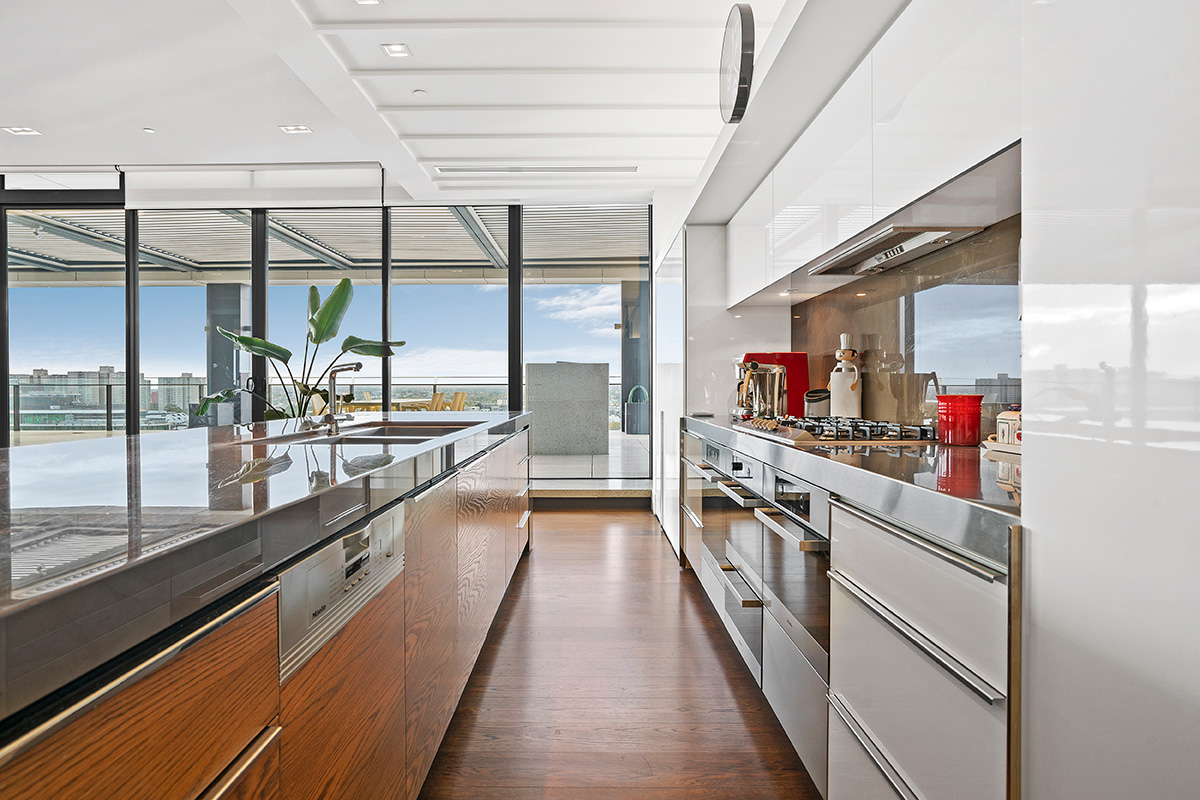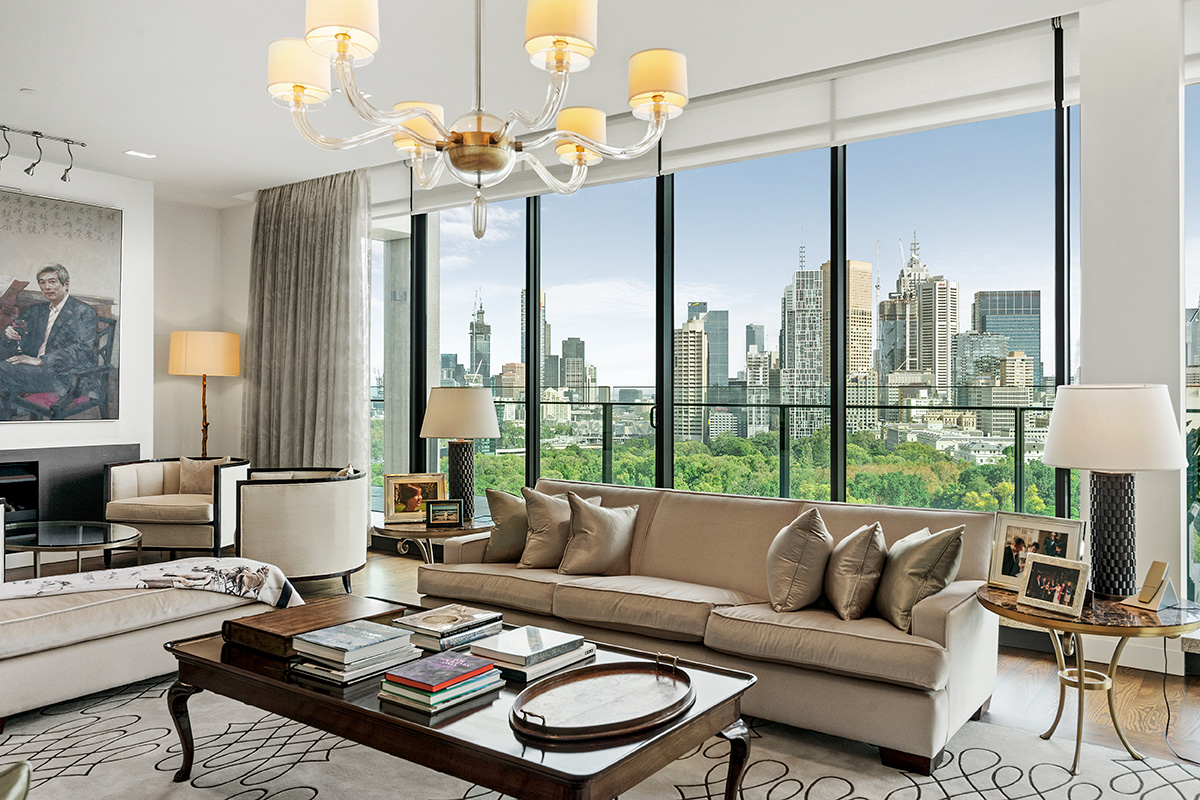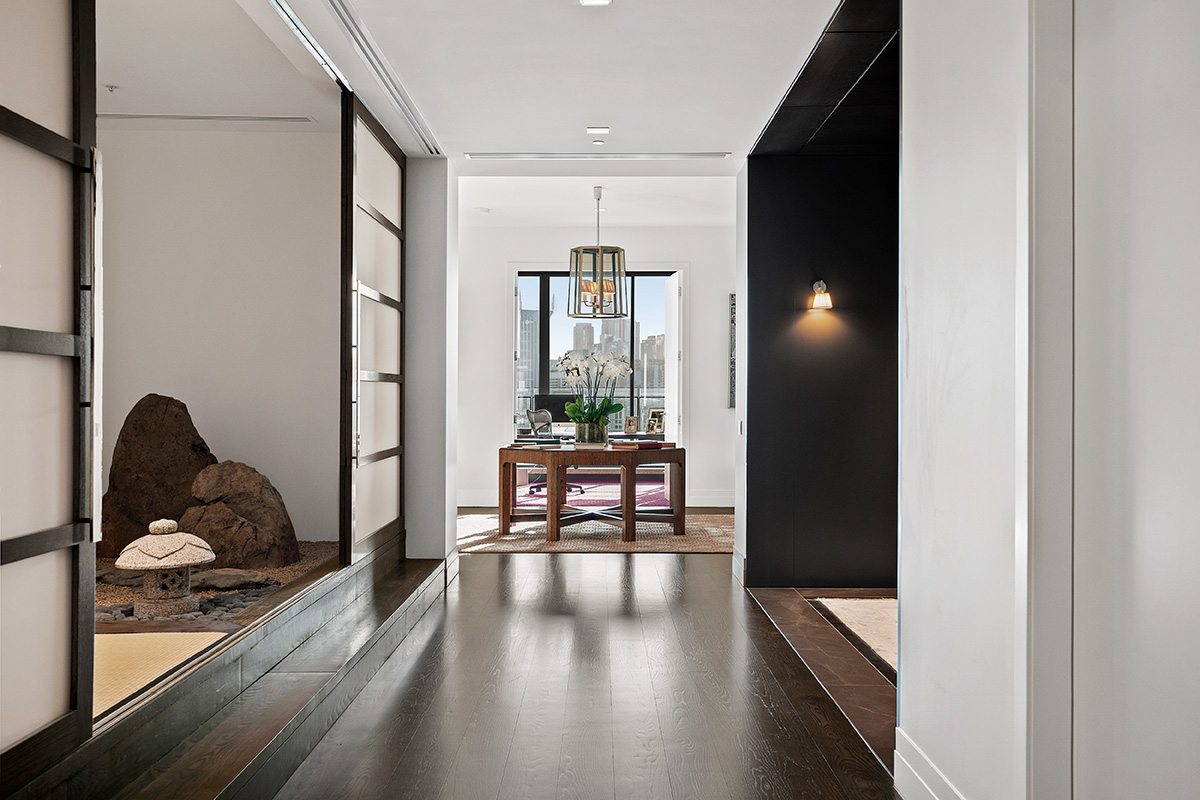 The interiors of this luxury apartment were designed by Stuart Rattle, who was given complete freedom to create a dream interior for the owner. Think plush, classic indulgence with healthy lashings of gold. The scale of the interiors are grand but the sense of space is cosy, which I must say I was quite surprised by. The layout of the apartment has a great flow, whilst being a huge apartment, no room feels too big. The apartment's layout and North facing aspect create good feng shui which was very important to the owner and was a major factor in her purchasing this apartment 10 years ago.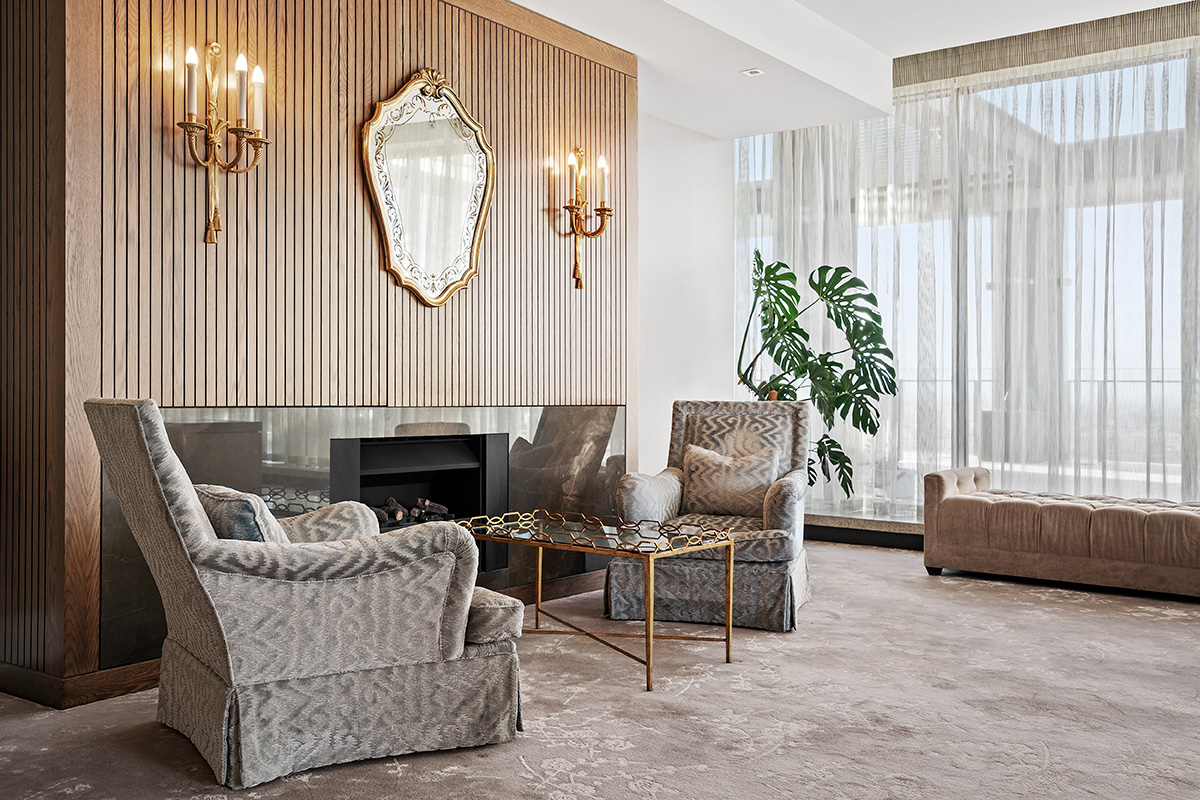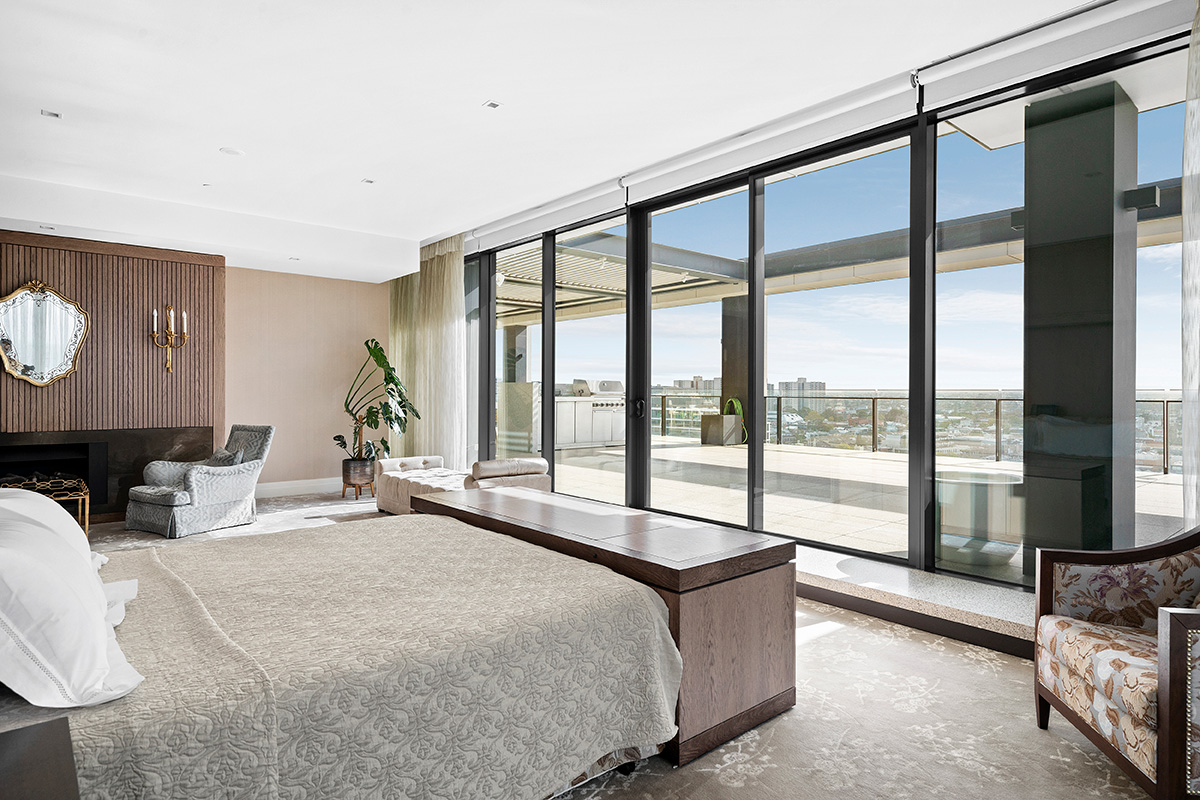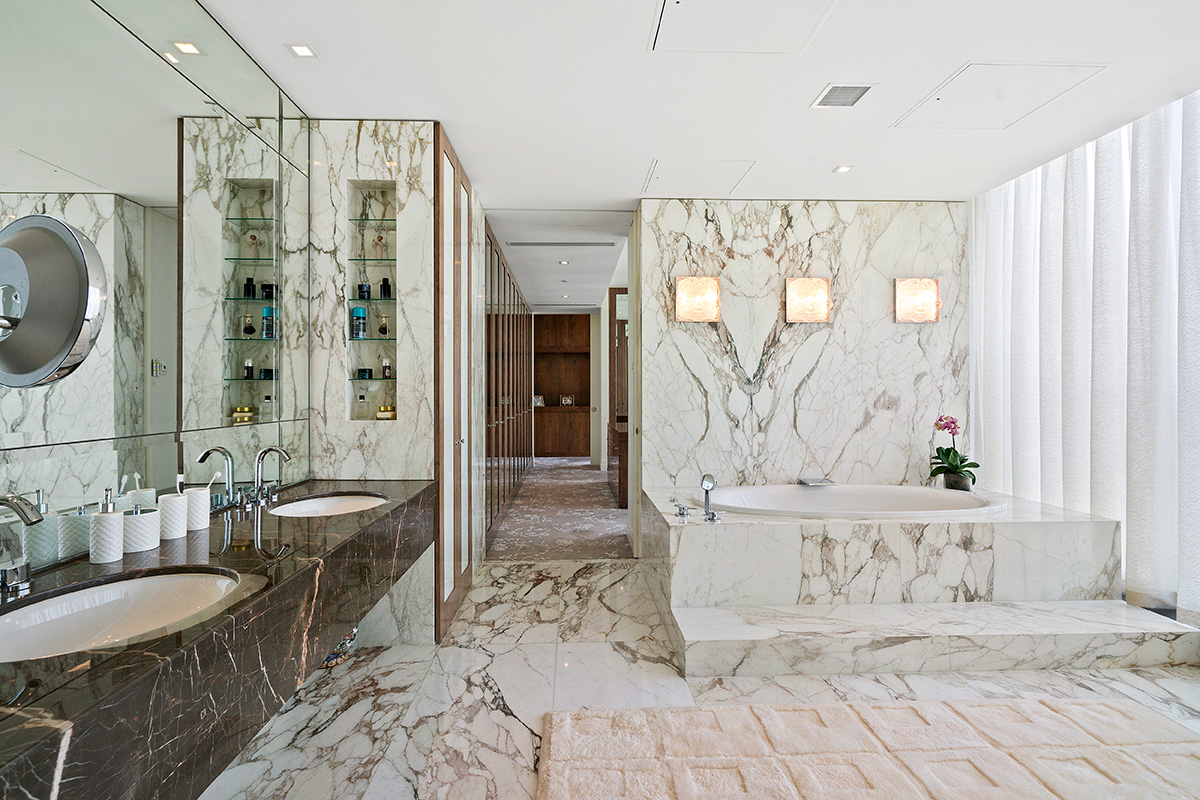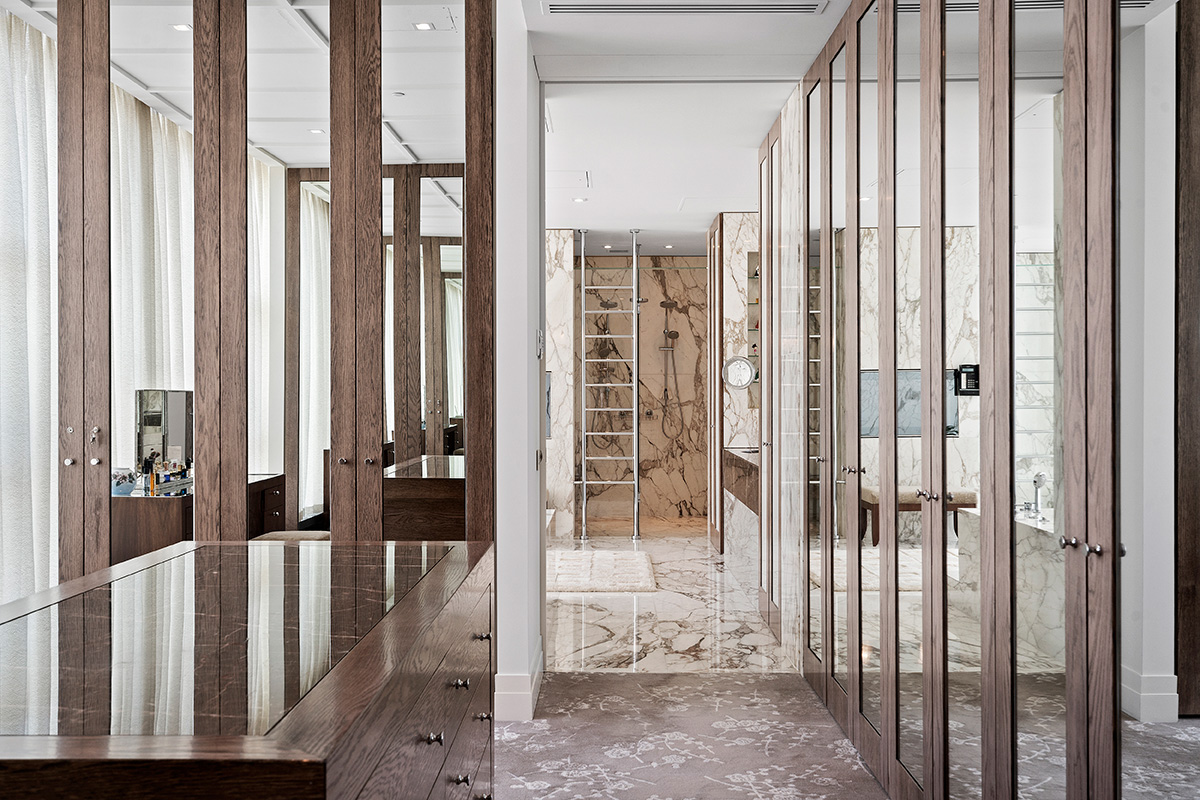 I had the pleasure of meeting the owner Margaret Lou and I must say she was an absolute delight. Not only was she happy to let me run around her home like the peasant that I am, but she was just so excited to be able to showcase her beloved home. Aside from the feng shui what Margaret loves most about the apartment is its spectacular neighbour, Fitzroy Gardens! The view from the apartment is quite unique, you feel as if you're floating on top of the trees. You're high, but not too high to be removed from its setting. Fitzroy Gardens simply becomes an extension of the home which really is something else.
So yes ladies and gents, this home is for sale. The listing agent for this luxury apartment Marty Fox has received plenty of interest, from both local and overseas buyers but he's quietly confident it will be a local buyer that snaps up this property. Could that be you? Well if you've got $46 million dollars in your back pocket, I'd say that seals the deal!!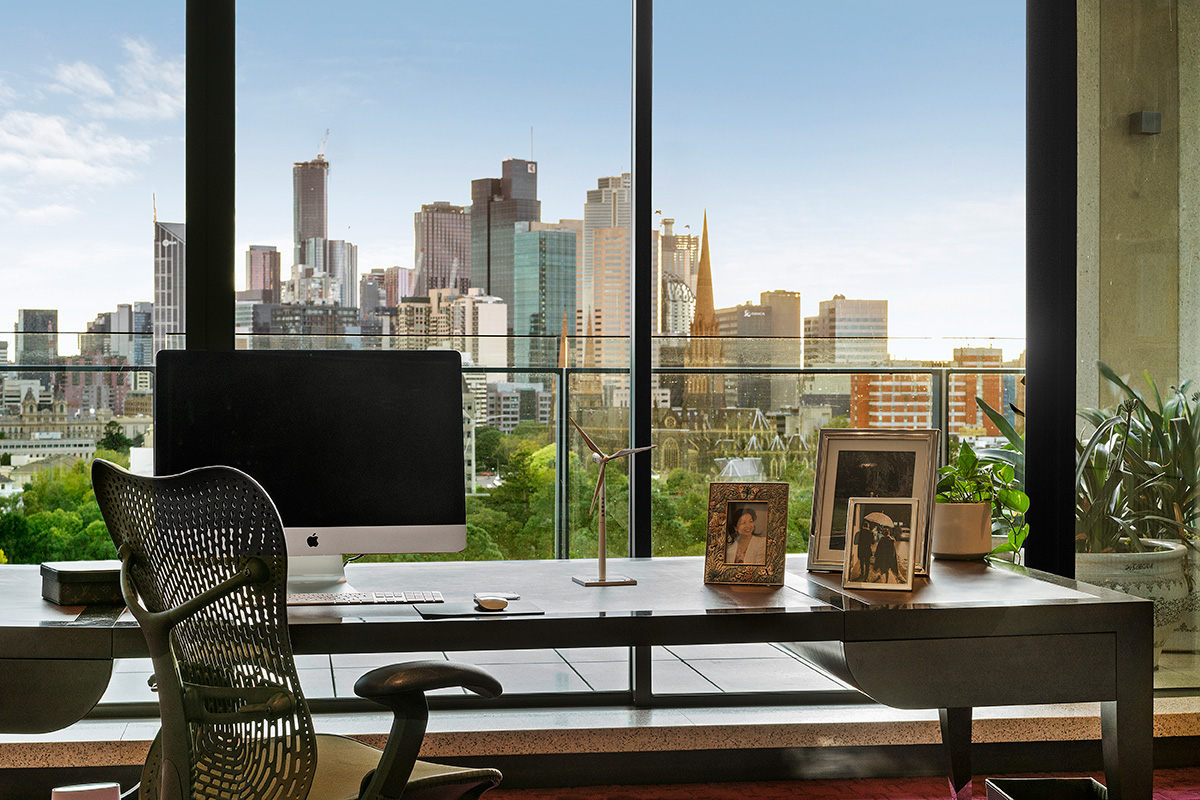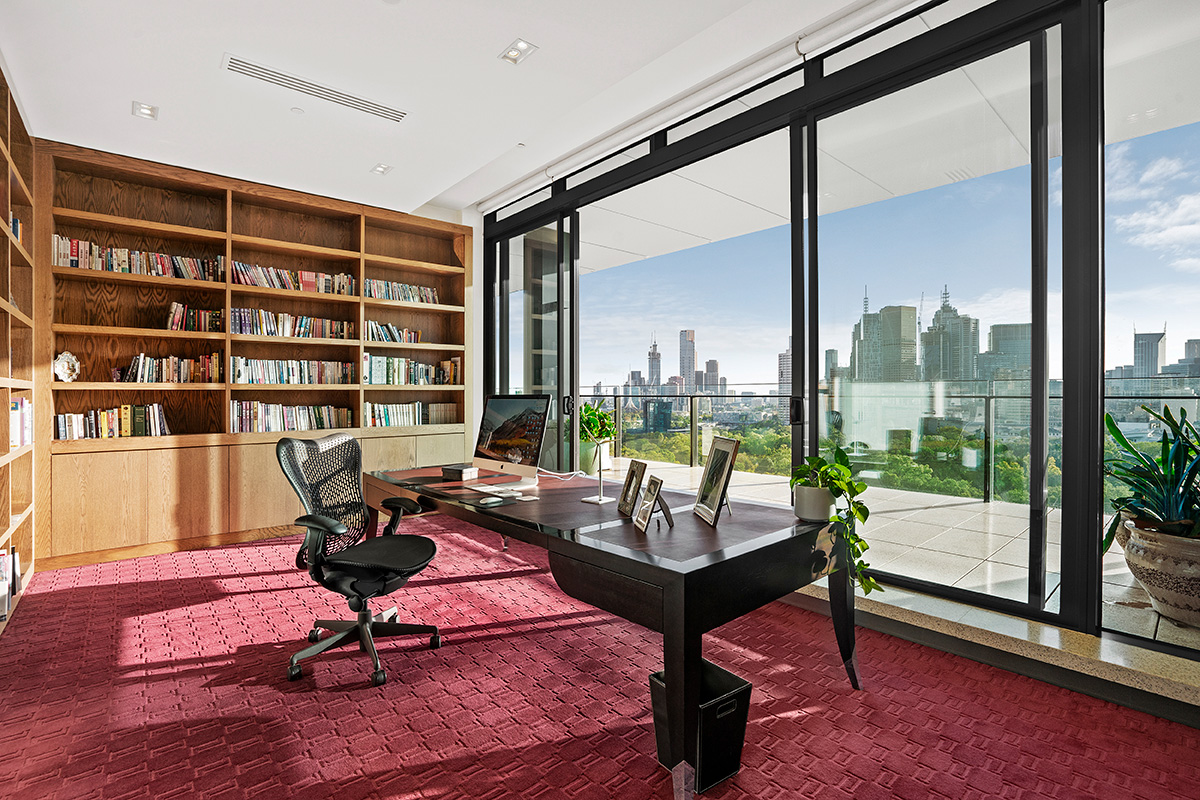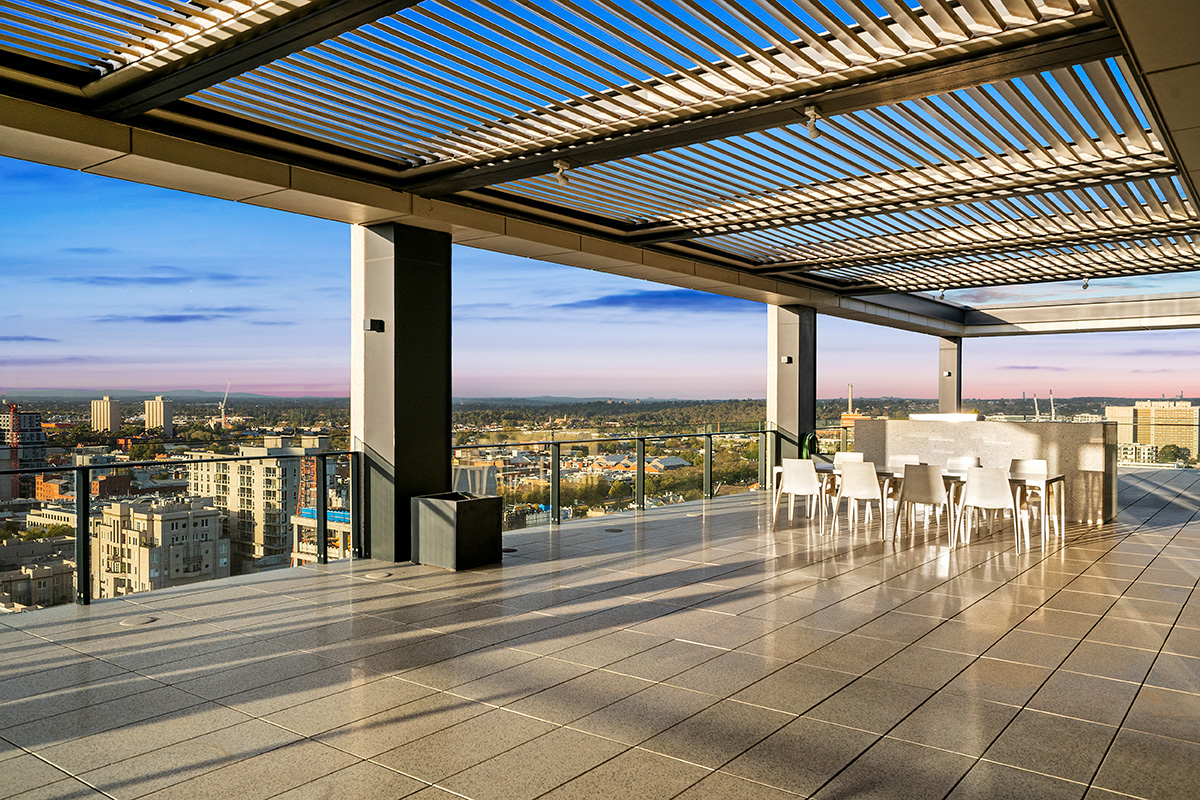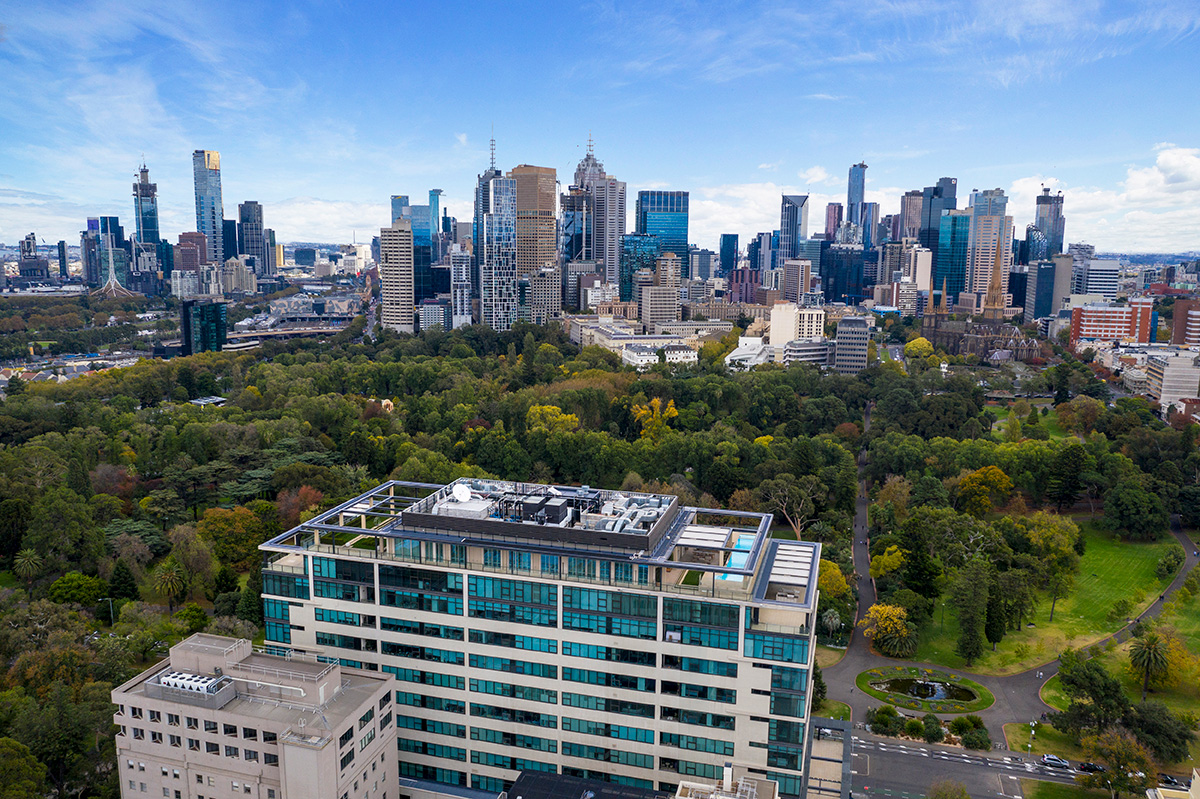 1101/150 Clarendon Street East Melbourne
Listed with WHITEFOX Real Estate
Photography by WHITEFOX Real Estate
Video: Hunting for George