If you missed our Hunting Collective Event the other week then you missed out on the most epic cheese table in the history of cheese tables from the team at Farmgate Cheese. Travis and Cat came down early with their team to set up for the event. They placed cheese, after cheese, after cheese… until there was… well, nothing but cheese. It was glorious. We joked that no one would be game enough to ruin their masterpiece, but we could not have been more wrong. Our Hunting for George customers are a hungry bunch it turns out and Farmgate Cheese was just what the doctor ordered. We were blown away by the effort the team at Farmgate Cheese put into our event. We loved their get shit done attitude and that's the reason these guys are smashing it – both in Australia and overseas.
At Hunting for George we have a thing for rad brands, people who know how to tell a story and have an eye for design. We sat down and asked them the who, what, when, where and why it all came about.
WHO
Owners: Travis & Cat Sanders
Travis Sanders is the Founder and Managing Director. Oversees Creative Direction & Product Development.
Cat Sanders oversees Creative Direction & Product Development
Our Key Team:
Luke Rayment, General Manager – manages day to day operations and staff development and training.
Emma Davenport – Brand Manager and Public Relations
Jodi Duiker – Office and HR Manager – manages our schedules, office and HR.
Jon Kearny – Warehouse and Logistics
We also have a small team of helpers that work across the business as packers, delivery drivers, sales and promotional staff.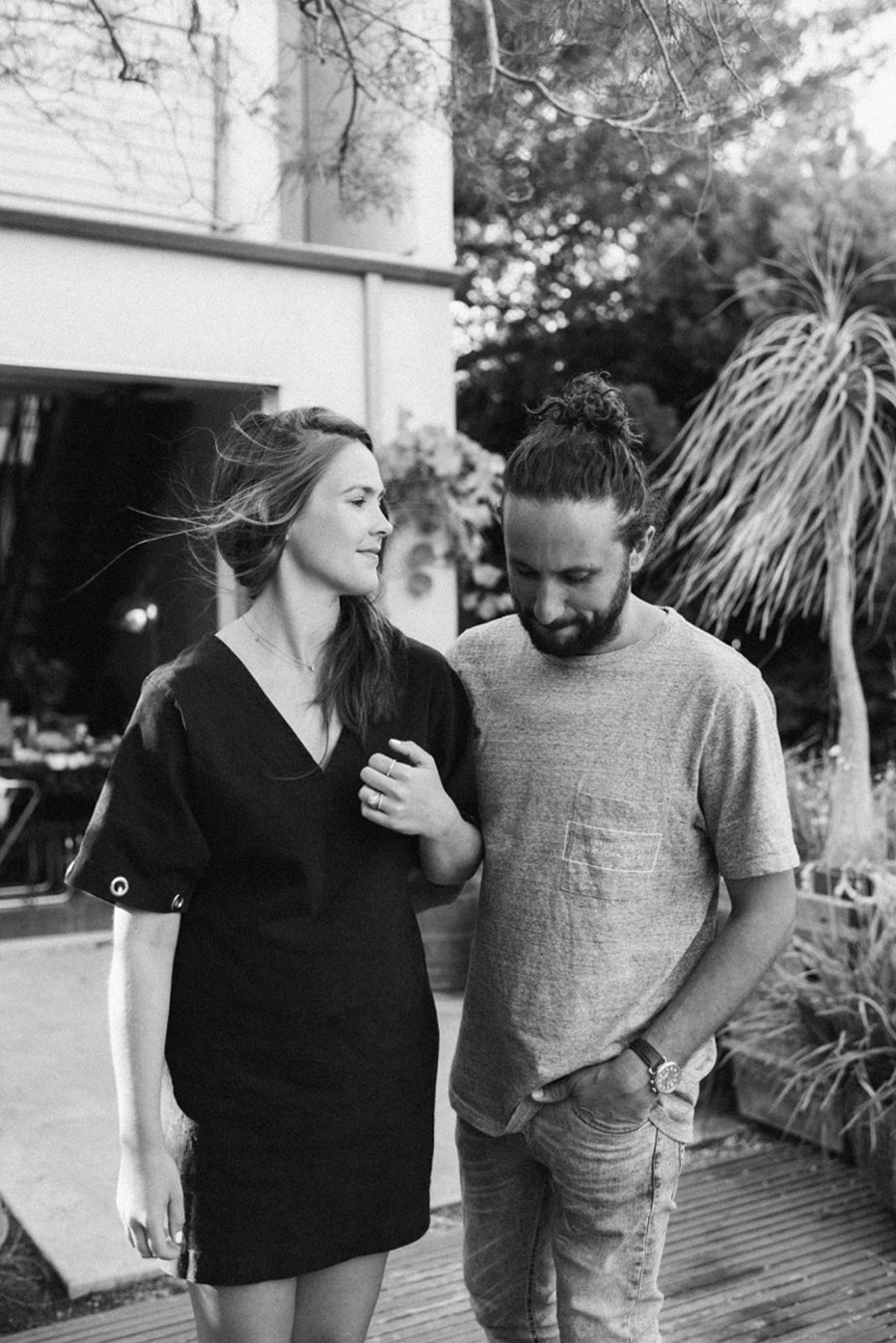 WHAT
At Farmgate Cheese our aim is to inspire you to gather, cook and celebrate the act of a shared meal. We are passionate about food, with all of our products carefully sourced from farms, purveyors and artisans – both locally and from around the globe. Each of our products has been developed or selected for its integrity and delivered to you with great care and purpose.
WHEN
Farmgate Cheese launched in 2010 as an online cheese and wine hamper business, delivering specialty cheeses across Australia. Since then, we've grown and developed into an international food brand, specialising in various aspects of gourmet cheese, wine, food retail and events.
Starting with just 4 jams and jellies for cheese, created by me (in response to a lack of high quality, well designed and packaged cheese accompaniments) to include in the hampers we sell online. Our signature range of cheese accompaniments now includes over 25 different products, still all handmade in small batches in our production kitchen in Melbourne. We ship not only Australia-wide to various independent food stores and grocers, but also across the globe to iconic food stores and retailers in Singapore, UAE (Middle East) and the USA. Our range of cheese and wine hampers are still also very well received by regular and loyal Farmgate customers across Australia, showcasing our signature brands and benchmark cheeses from across the globe.
We are a small, family-owned food business with global aspirations. Our brands and range now extend to wholesale distribution of artisan cheeses, imported and local specialty grocery and wine as well as export of like minded Australian food brands to our customers across the globe. We love what we do and want to share our passion!
WHERE
We are based in Oakleigh in Melbourne's South East where our office, packing and production facility is based. Our products and cheese hampers are available online and shipped Australia wide. Farmgate Cheese is also available in selected gourmet food stores across Australia (Spring Street Grocer, Leo's, Richmond Hill Cafe and Larder etc), on-board Qantas Airways, selected Woolworths stores, independent retailers in Singapore, UAE, Bahrain, Qatar and the United States (Wholefoods Market).
WHY
At Farmgate Cheese, our aim is to inspire you to gather, cook and celebrate the act of an easy shared meal. We love collaborating with like-minded companies and brands, that have focus on design and aesthetic, as well as quality and function. Collaborating with Hunting for George is an easy fit, where our clients and brands align. We take great care and pride in everything we do, to ensure our customer and clients receive and enjoy the very best.