Today we're having a closer look at an aged art deco duplex that hadn't been touched in years. The Elwood House designed by de.arch is a refurbishment of a family home that greets the streetscape with a restored art deco facade and a harmonious contemporary addition to the rear. Located in the waterfront suburb of Elwood in Melbourne, this home revolves around the idea of making a connection to the outdoors, allowing natural light to the spaces, all while maintaining its prominent art deco details.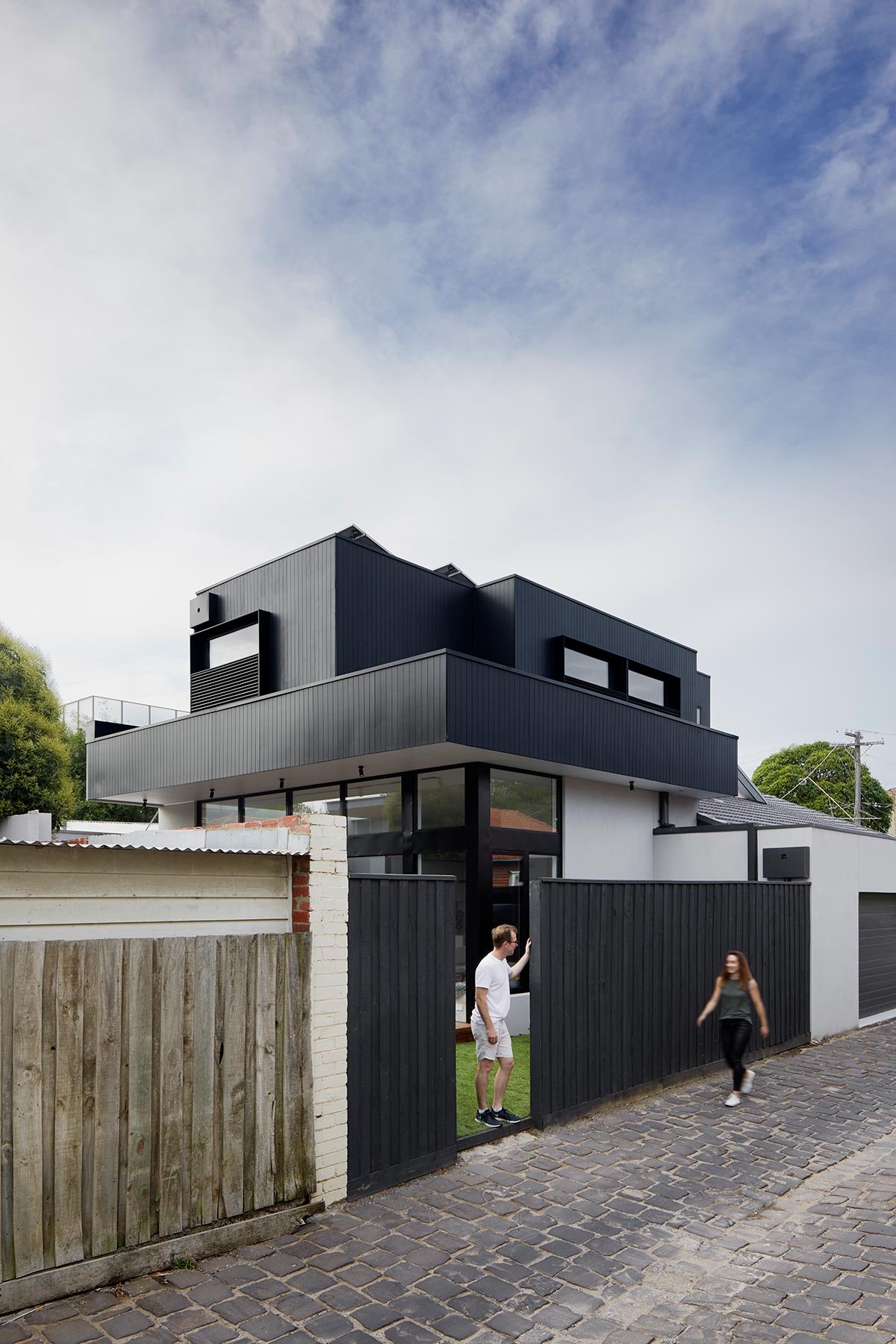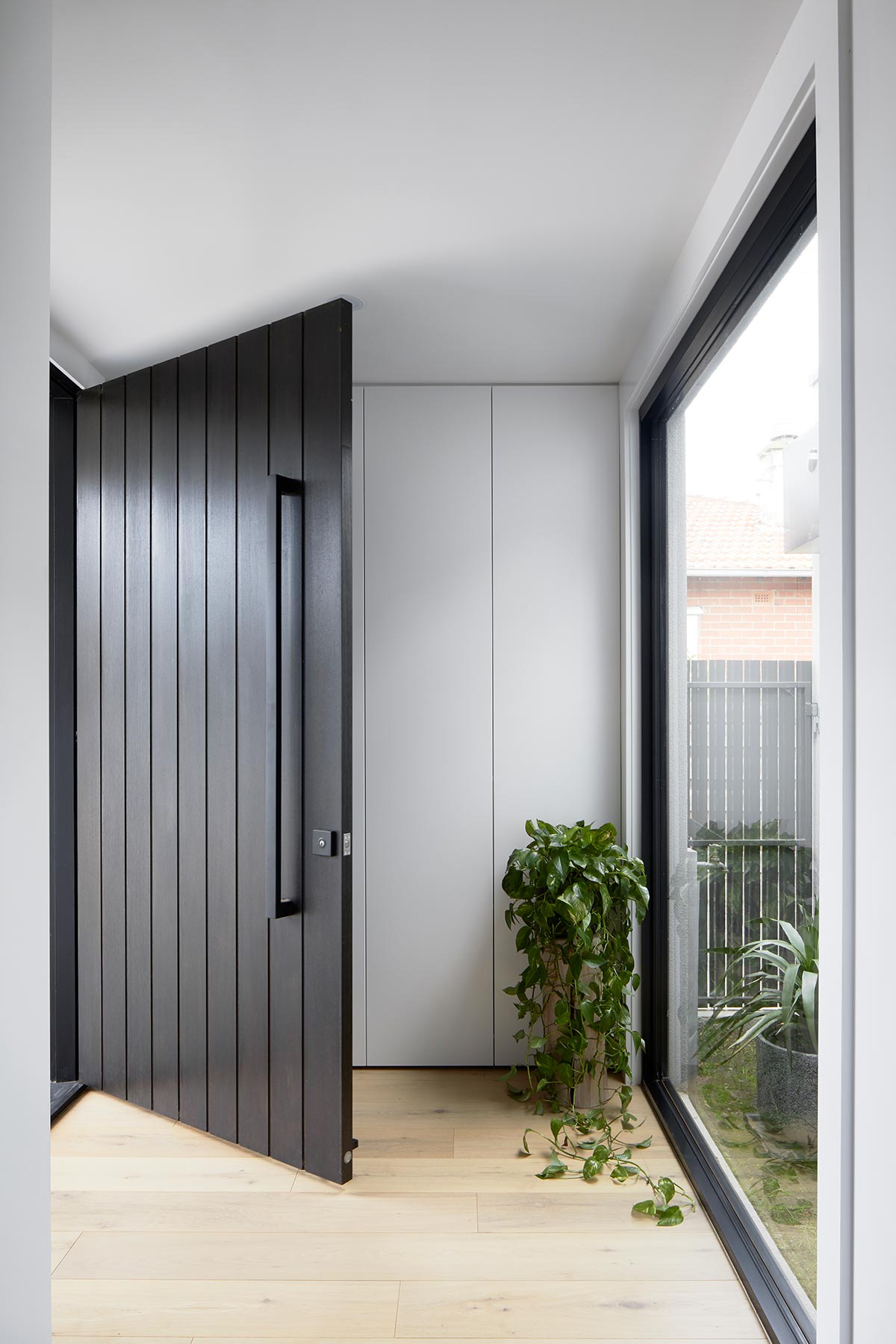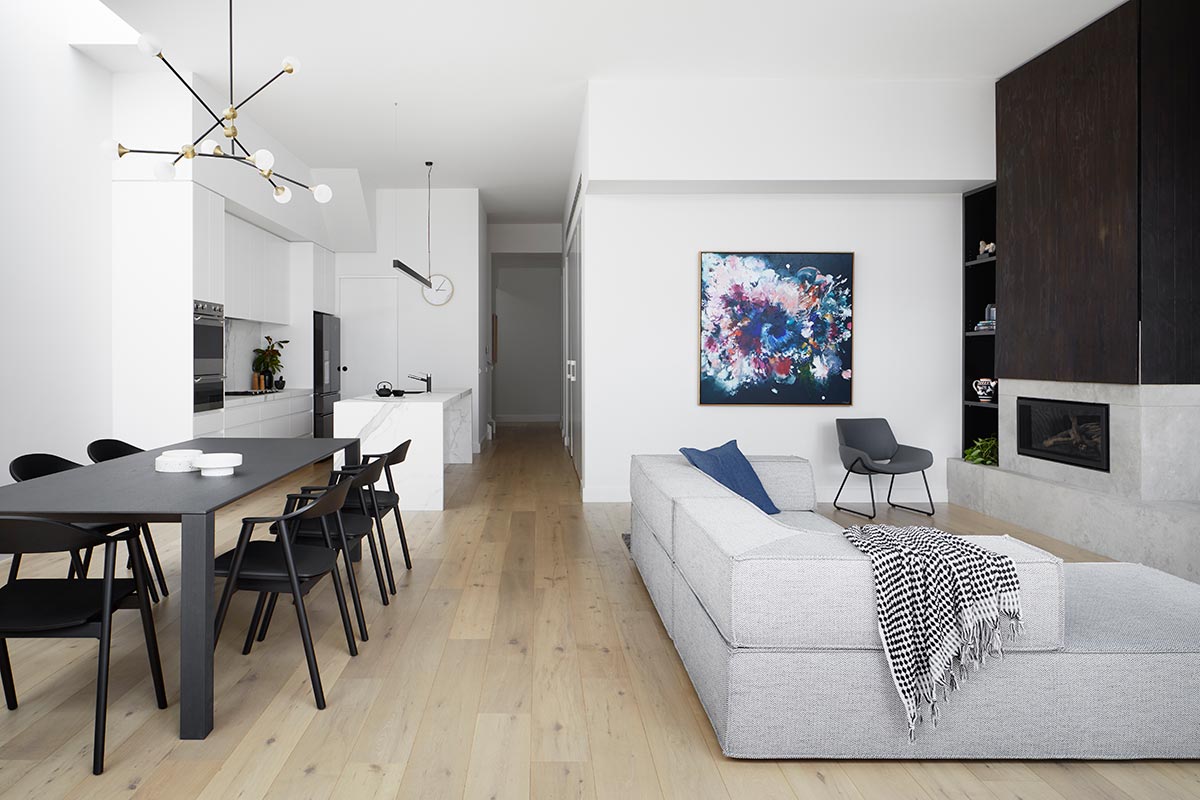 "Built in the 1920s, art deco homes are a fundamental feature of Elwood. And who doesn't love art deco detailing! With stucco adding texture to the exterior walls, geometric ceiling roses, rounded corners to walls internally, or a mix of the two; curves and geometric patterns within a feature chimney. This duplex home was included, yet through the years, the decades made their mark with lean-tos, sunrooms, outdoor laundries and removing the original details of the house like ceiling roses, fireplaces and cornices of the era." – de.arch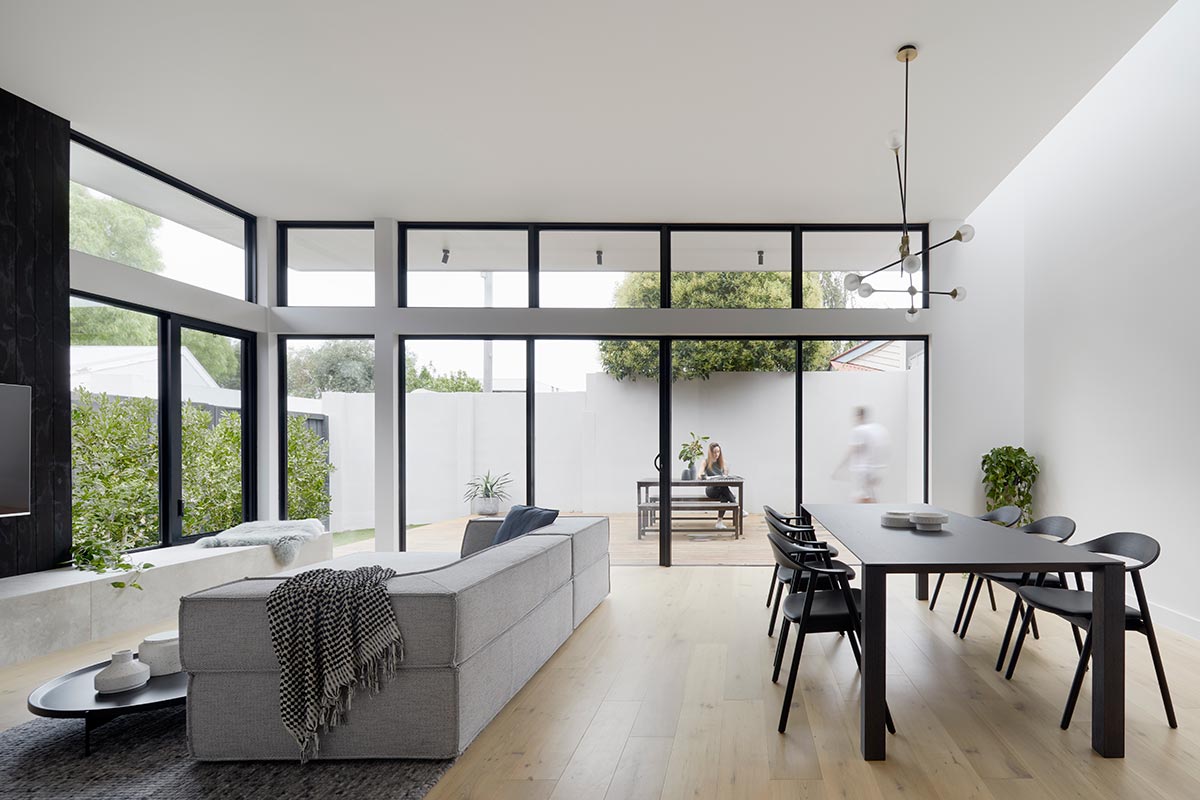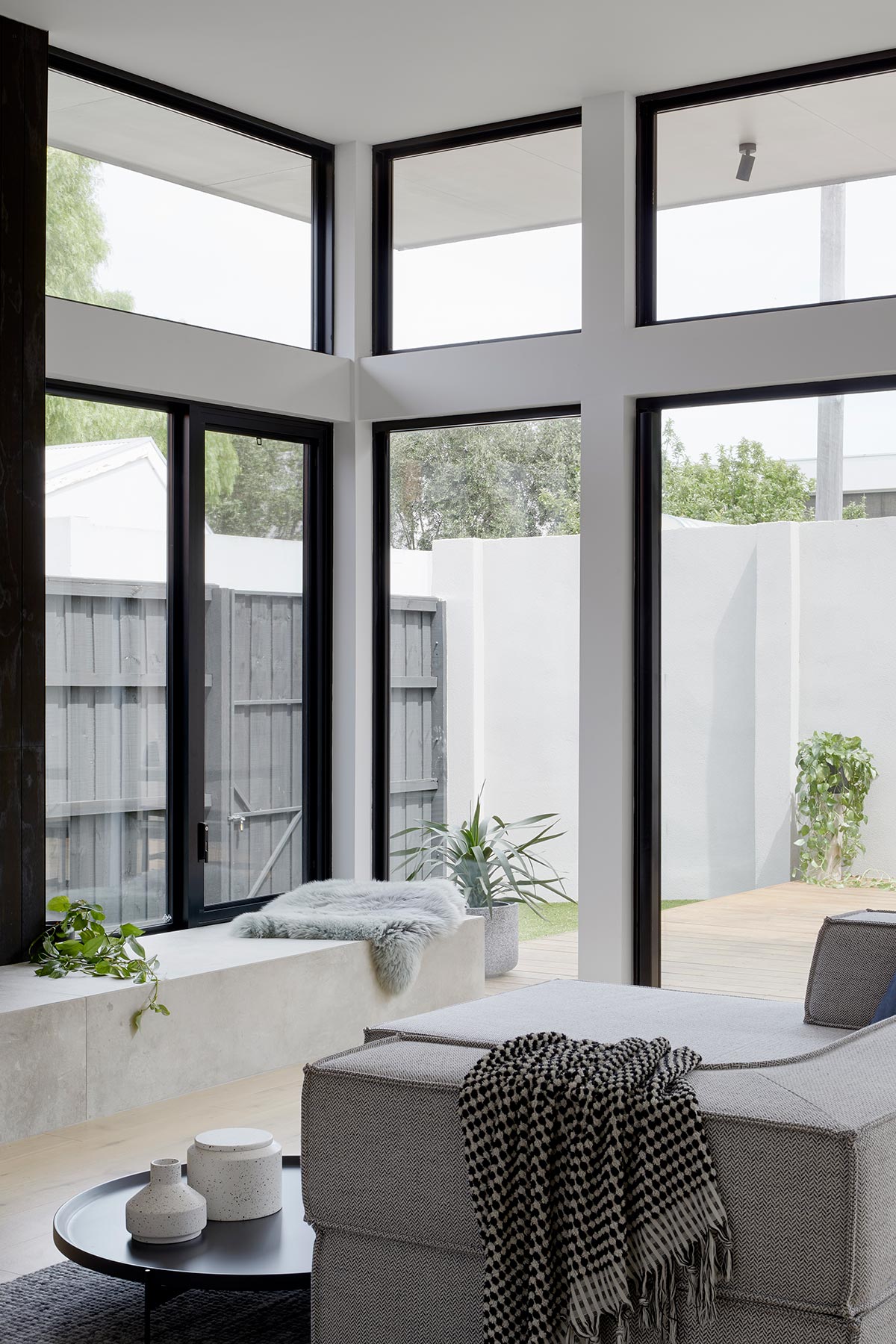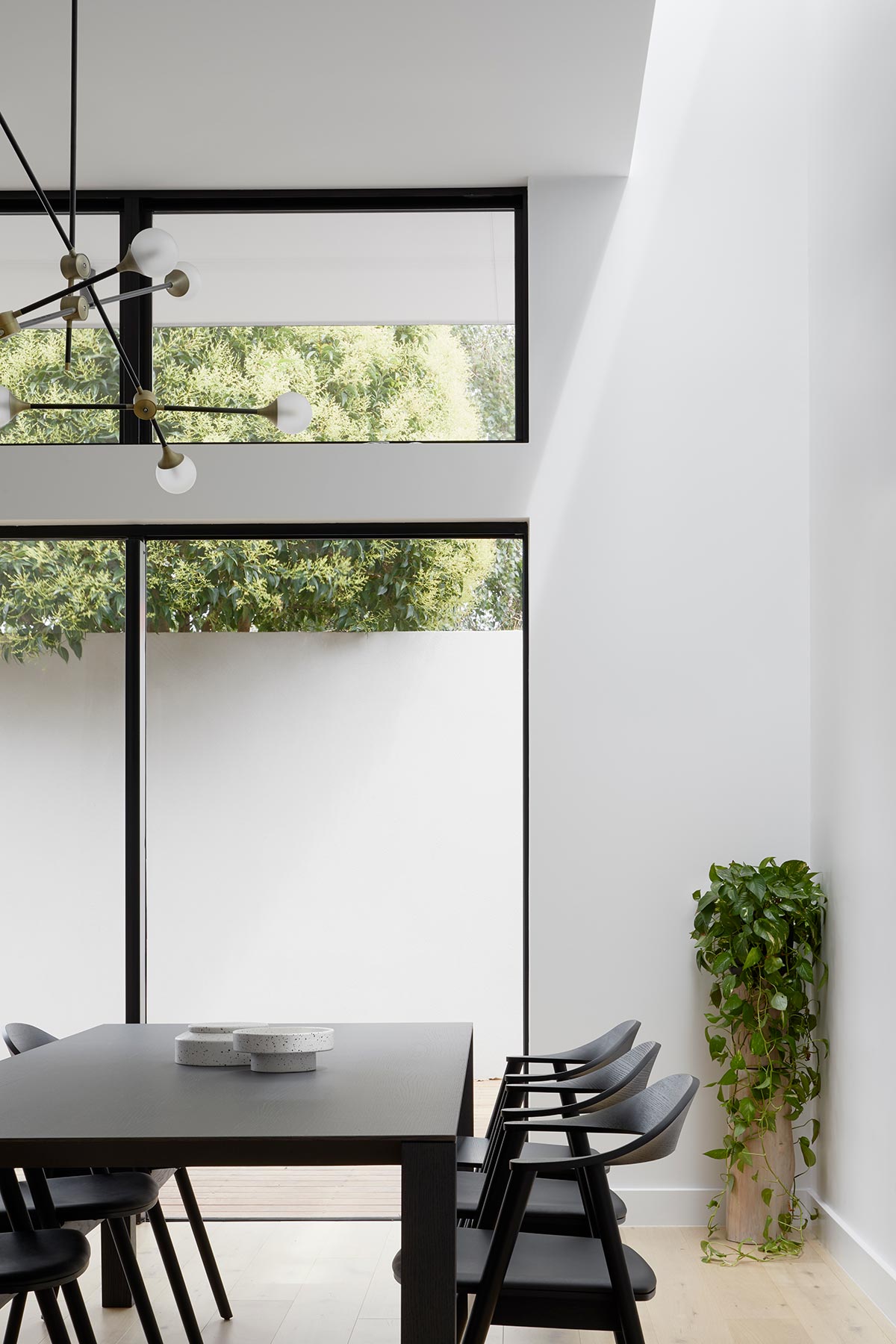 The bones of the house were there but because of the numerous add-ons in addition to lack of light and no connection to the outdoors, the team initially thought that it would be easier to knock down the structure and start again. Doing so would mean completely losing its street presence and art deco details, so this option was immediately ruled out. Besides that, the client bought the home loving those details.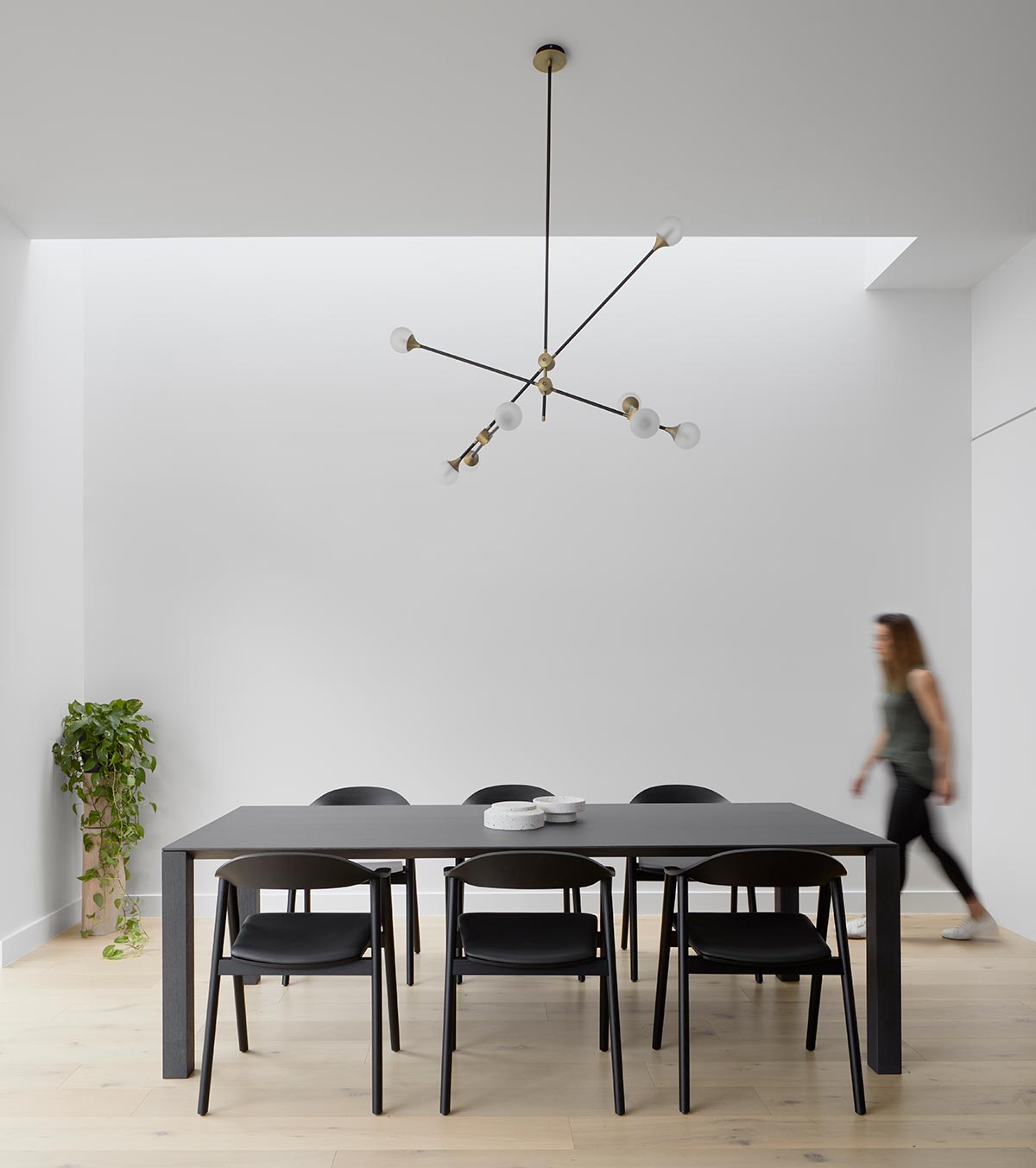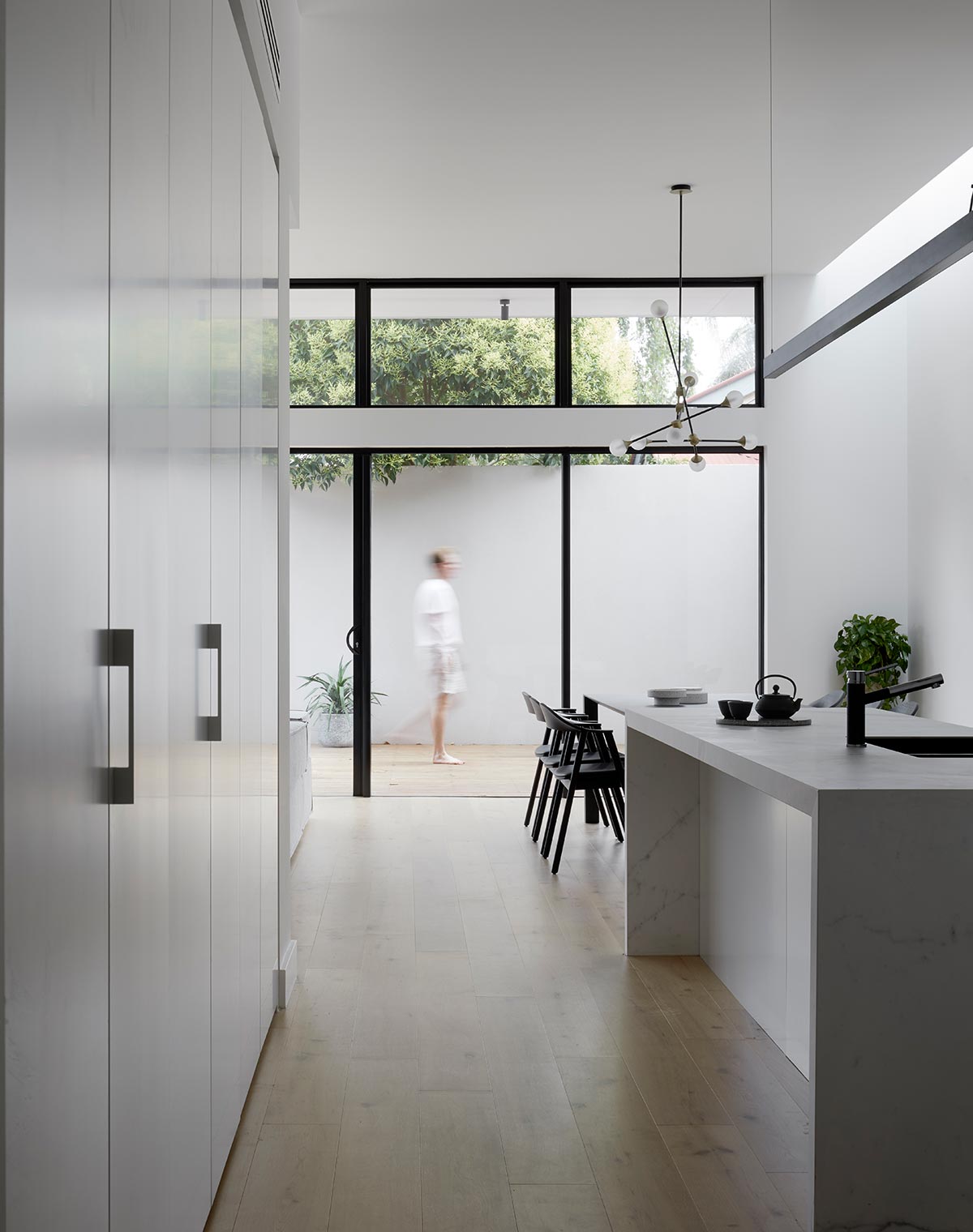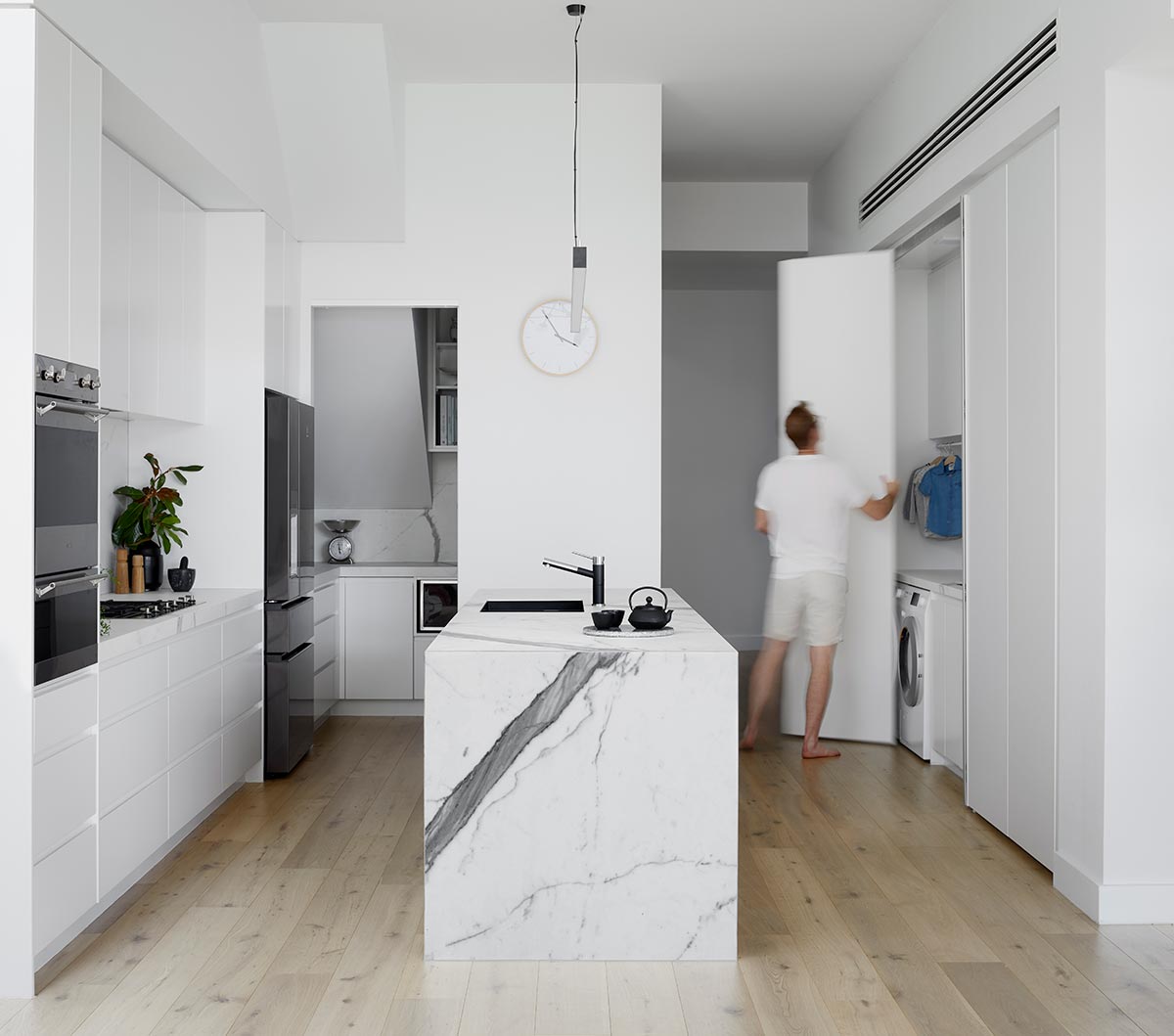 Throughout the home, traces of the building's history serve as reminders of its past. The steel-framed windows, a standard in the era and a sought after element nowadays were retained, allowing for natural light to flood in the interior and allow the spaces to flow easily. The internal details were kept simple and organic, yet the way the materials have been brilliantly applied to various parts of the home is crucial in creating an elegant, minimalist decor.
"The connection of the entry to the main central corridor was where the original home started to fall down in its sense of welcoming. So instead, after being greeted by a 'winter courtyard' at the front door, the entry corridor turned a corner that then led into the open plan living space at the rear. High ceilings, lots of light and efficiency of space creating the new centre of the home and connecting the backyard with living and eating spaces. It's hard to decipher that the backyard actually faced south with the amount of natural light and light surfaces to assist." – de.arch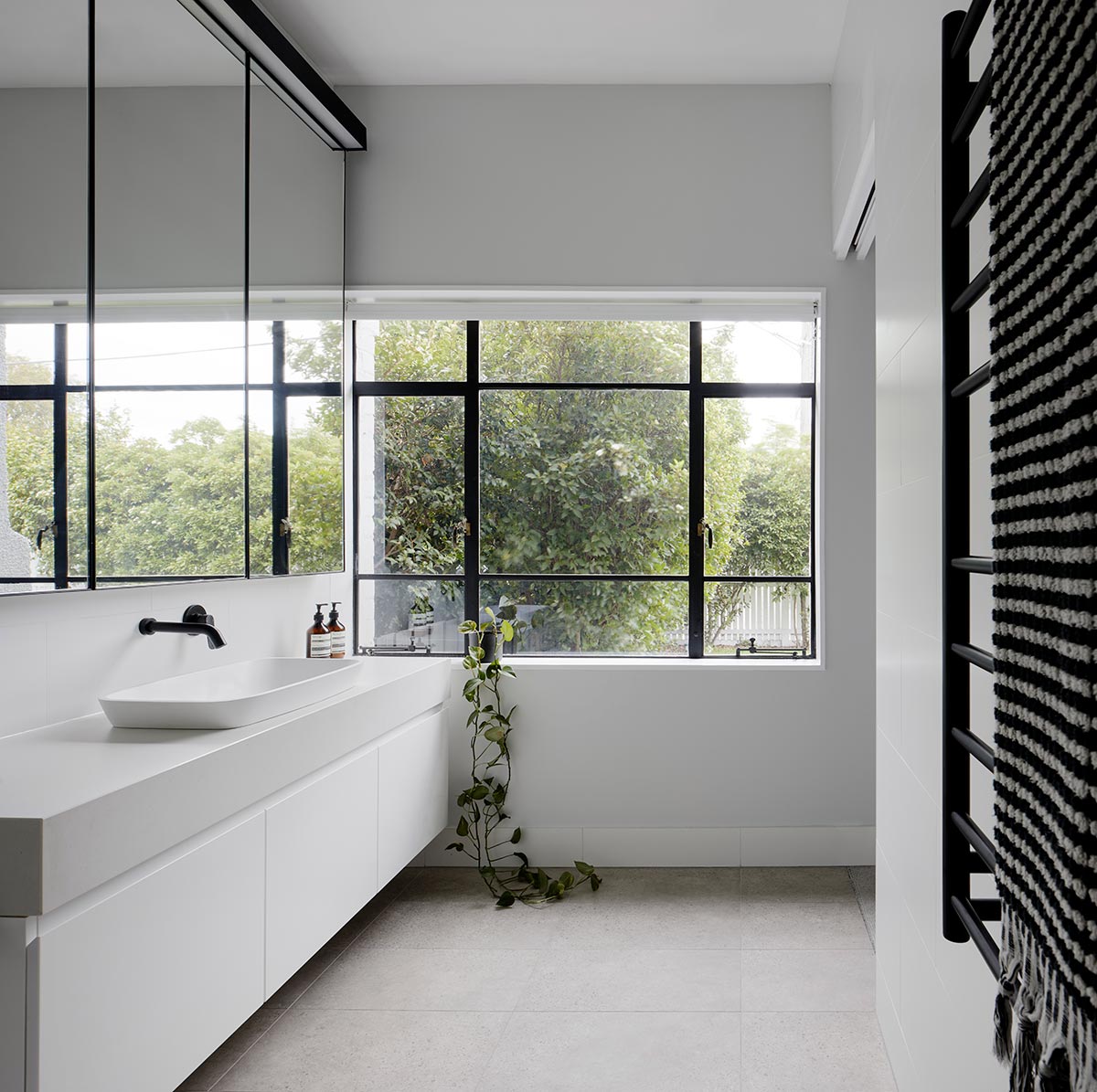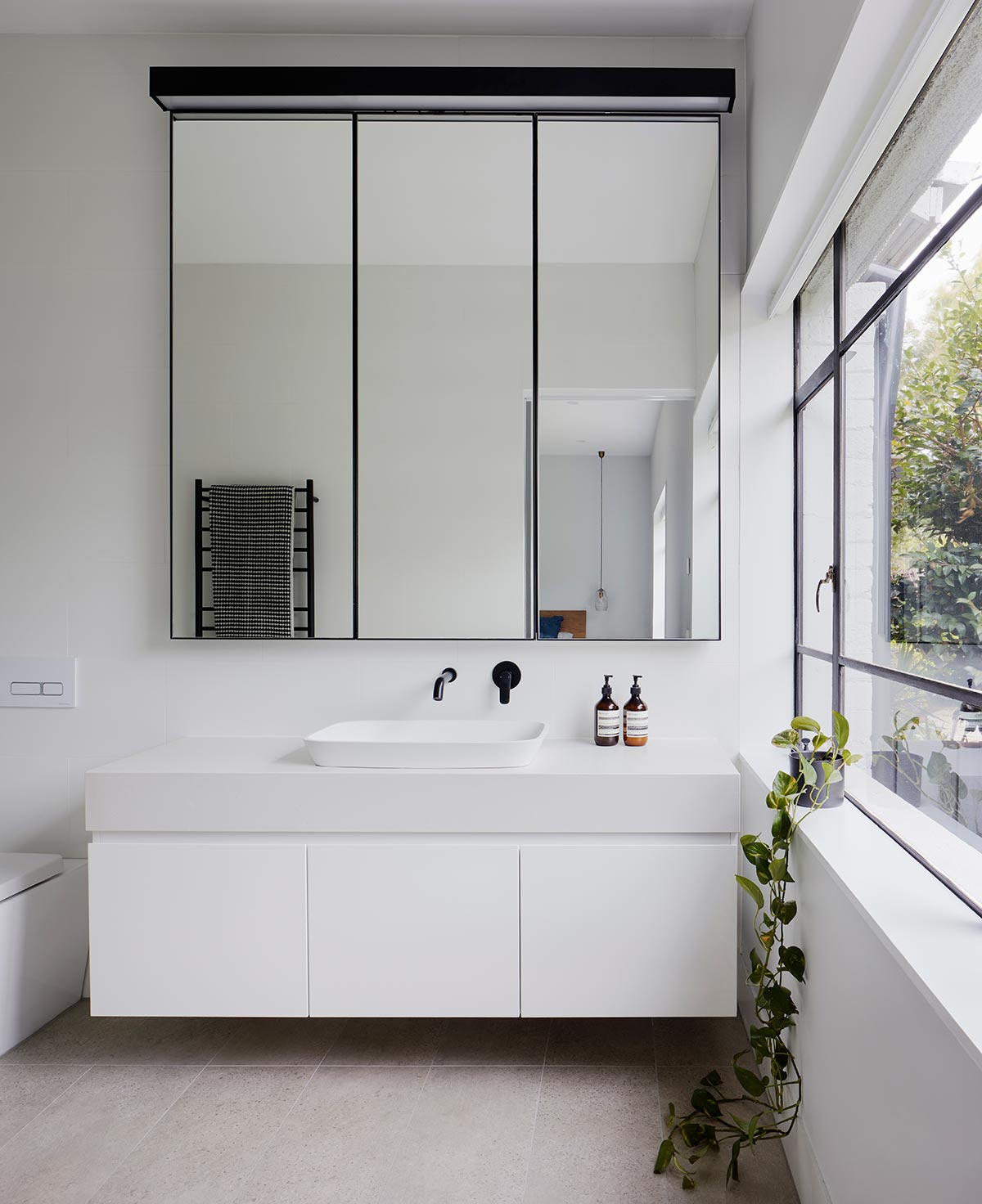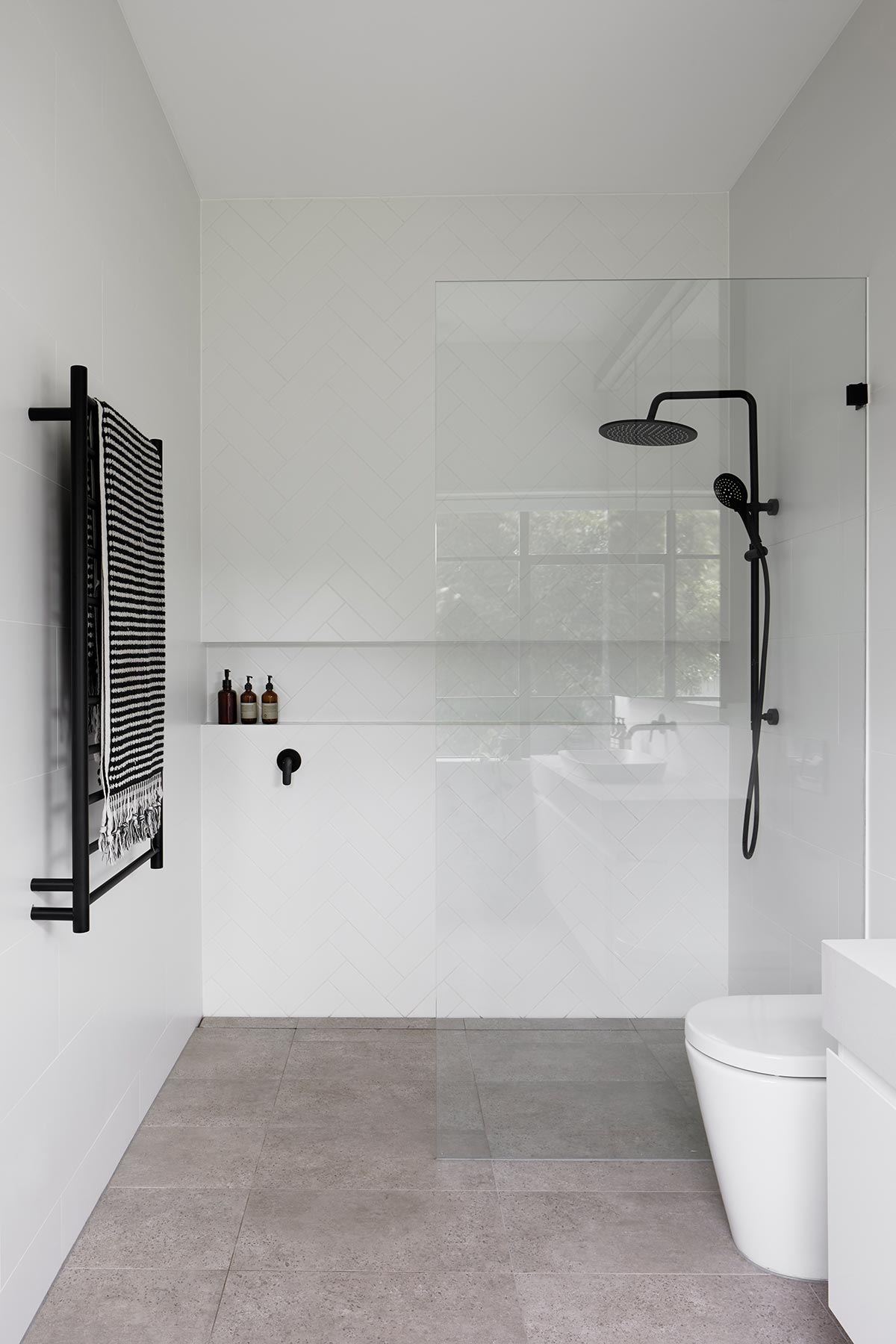 With a complete internal refurbishment, contemporary extension, and first-floor addition, this existing duplex in the beachside suburb of Elwood now features a blend of old and new aesthetic approach and created an exciting environment filled with distinct characteristics and homely glamour for the whole family.
House Project: Elwood House
Architect: de.arch
Location: Elwood, Victoria
Type: Renovation
Photographer: Tatjana Plitt