Want a fun and super simple way to freshen up your interior look? Look no further than your cushions.  Replacing your cushions is like wearing a new shade of lipstick. And just like choosing the right shade of lipstick for your face, there are essential principles you use to help get it right.
The most important thing to remember while you begin the cushion update, and it might sound clichéd, but have fun with it! Make a moodboard with magazine clippings, fabric samples and sketches; or get your friends to come with you to showrooms to mix and match with you.
Your starting point should begin with inspiration. Look around your home at what exists and what you want to enhance and take visual cues from what you find appealing outside of your home. You might take inspiration from a well put together outfit or from your favourite textured clutch. You may have a collection of artworks with a colour scheme worthy of imitating. Or it might be that those citrus hues from the bunch of poppies sitting on your table are exactly what you need.  Whatever it is, you need to double then triple check that you absolutely LOVE IT…(or at least for a whole season.)
And then in no particular order consider the following elements:
Colour:
Refrain from using a wide range of colours and rather choose an overall scheme with 1-3 colours that harmonize well together. Then add neutrals to balance, and remember pure white and black make a bold impression while greys, creams and beiges provide a softer look.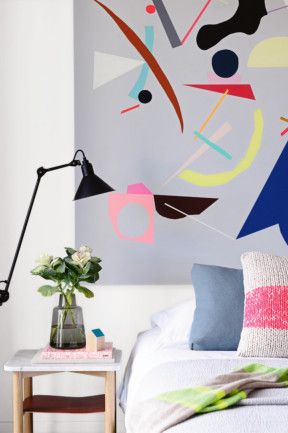 Contrast & Tone:
This works hand in hand with choosing the right colours but is a super easy one. What do you see when you look around the room? Bold and rich, contrasting shades or muted, neutral tones?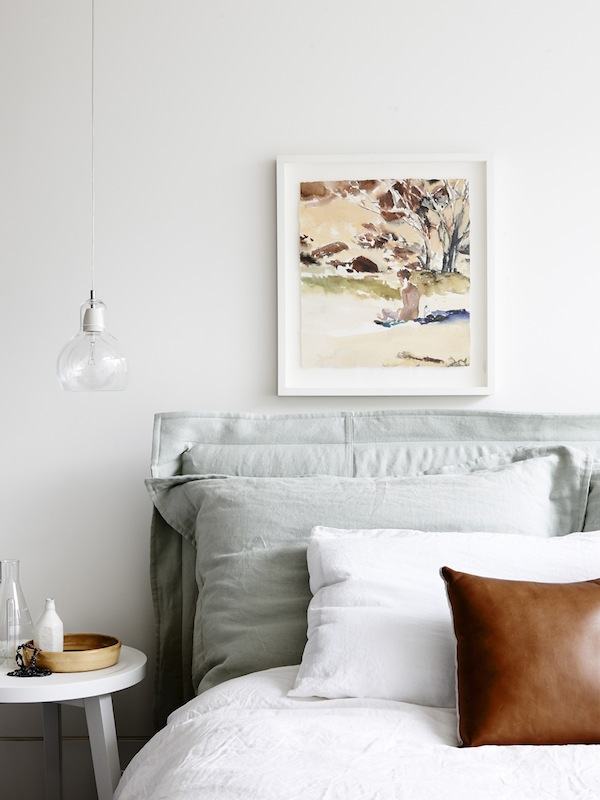 Shape & Size:
Create random but styled look with some rectangle or round shapes and some smaller and larger sizes. Use the classic, square, lounge cushion as the majority of proportions then throw just a couple of different shapes and sizes to the format up.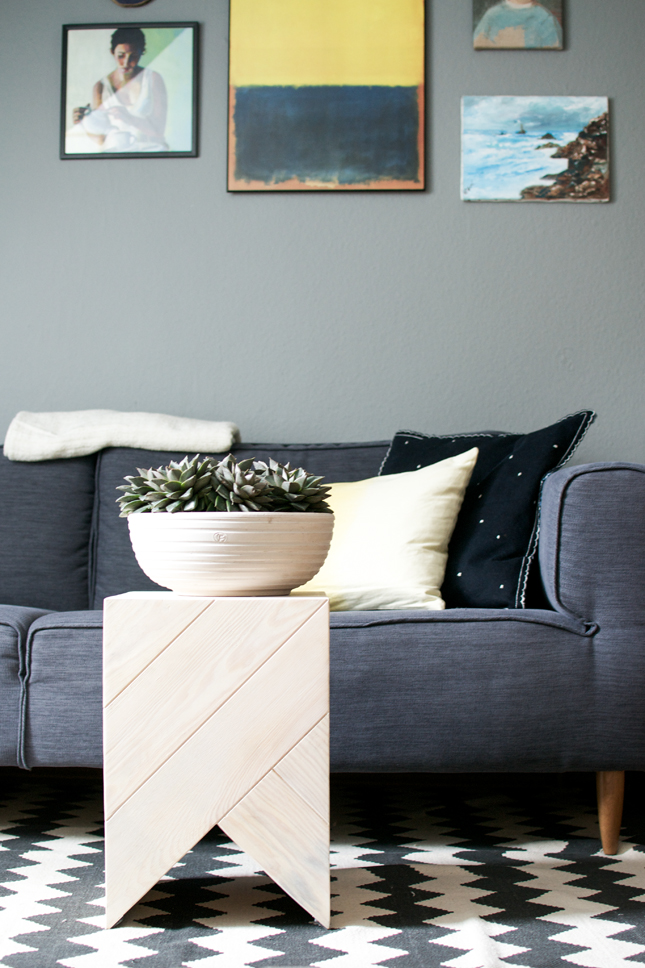 Texture:
One of the most important elements is to provide various textures. We all love the feel of something hand woven or knotted right? Combinations of textures add depth to an otherwise flat arrangement.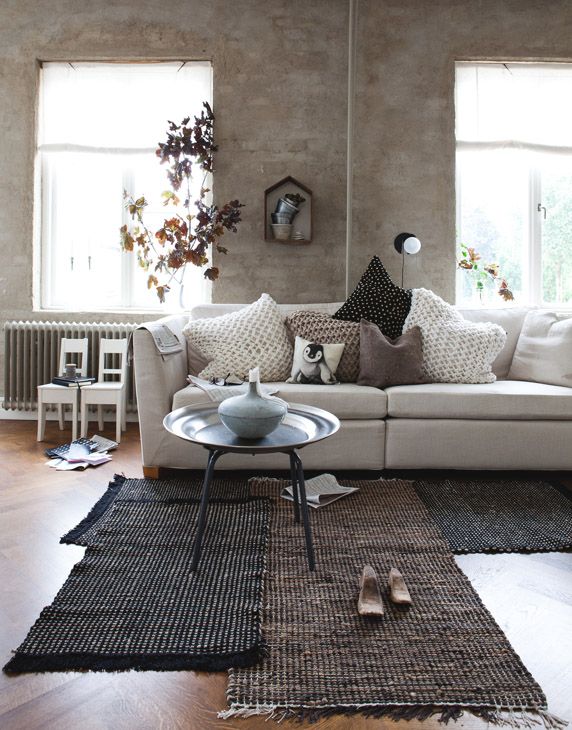 Pattern:
Another one to provide depth and break up the block colours is adding 1 – 2 patterns. Dots, stripes, checks, floral, geometric or an organic hand painted look can really make the collection pop.