Located in a typical Western Sydney suburb, the Courtyard House designed by Youssofzay + Hart is a recycled brick pavilion inserted at the rear of an existing cottage. The area is typified by post-war brick cottages that are slowly getting peppered by apathetic project home development, so it's pertinent that the new addition honours the local vernacular in its form and materiality. The design of the house is derived through a reading of both the natural and built context. Shall we go inside?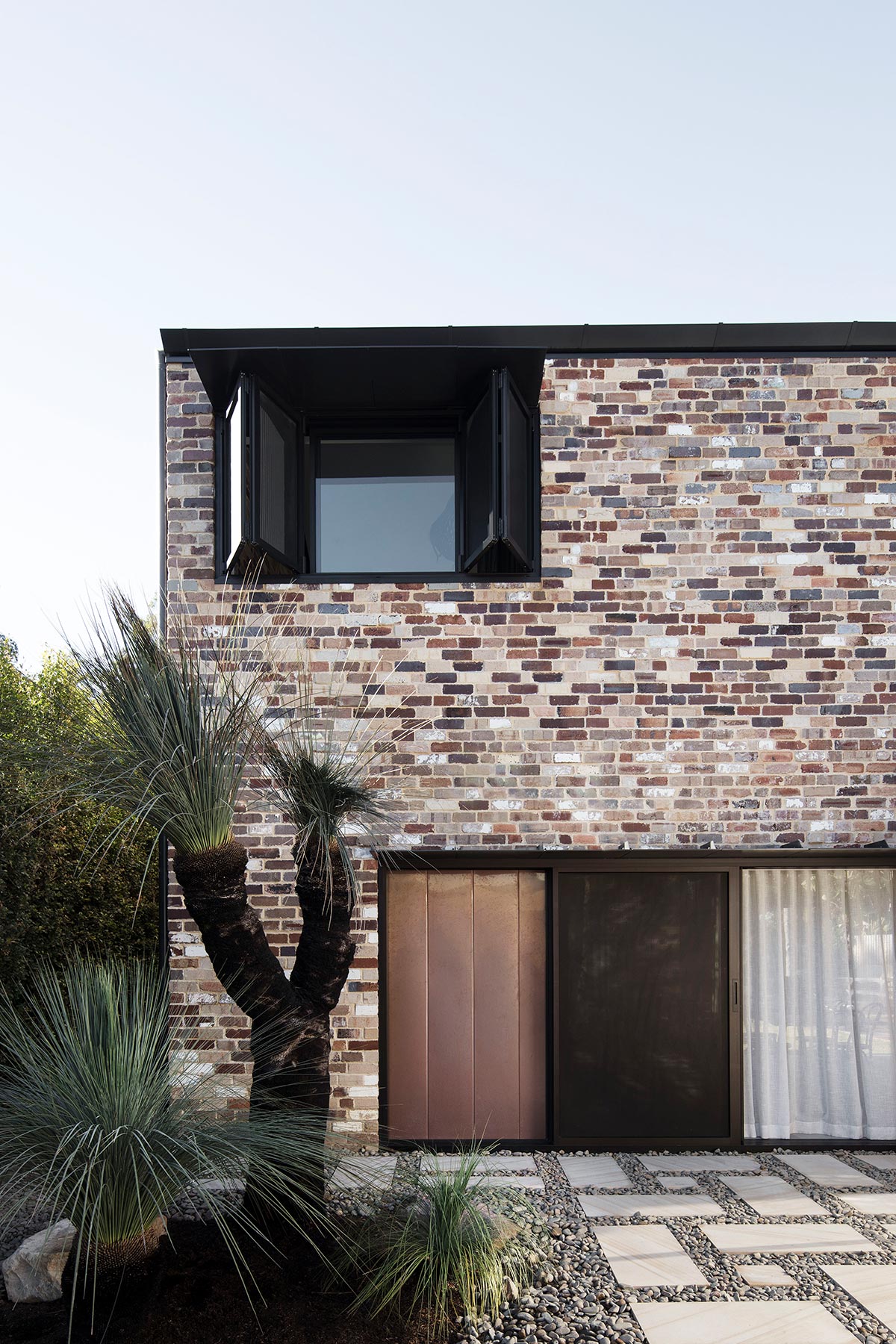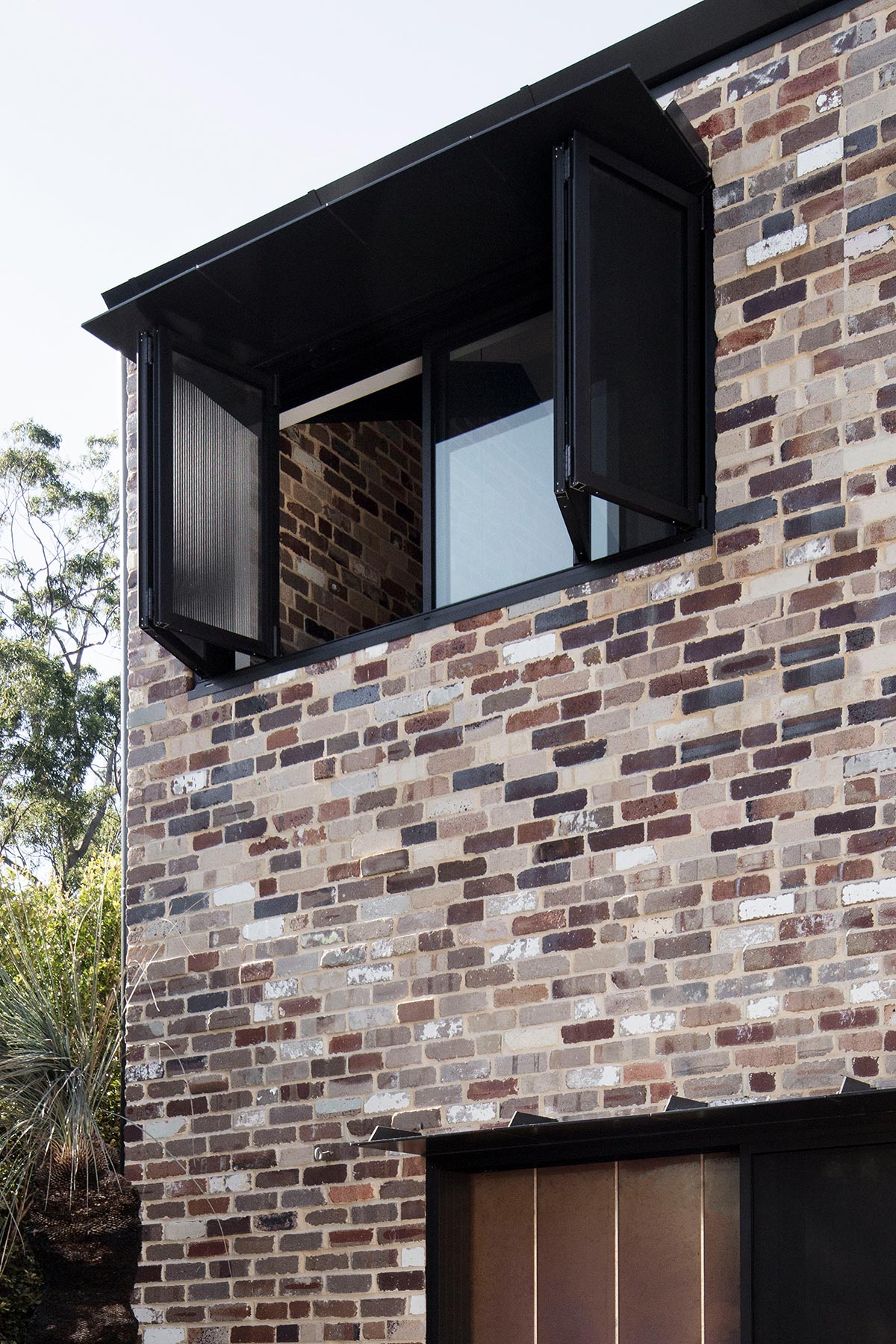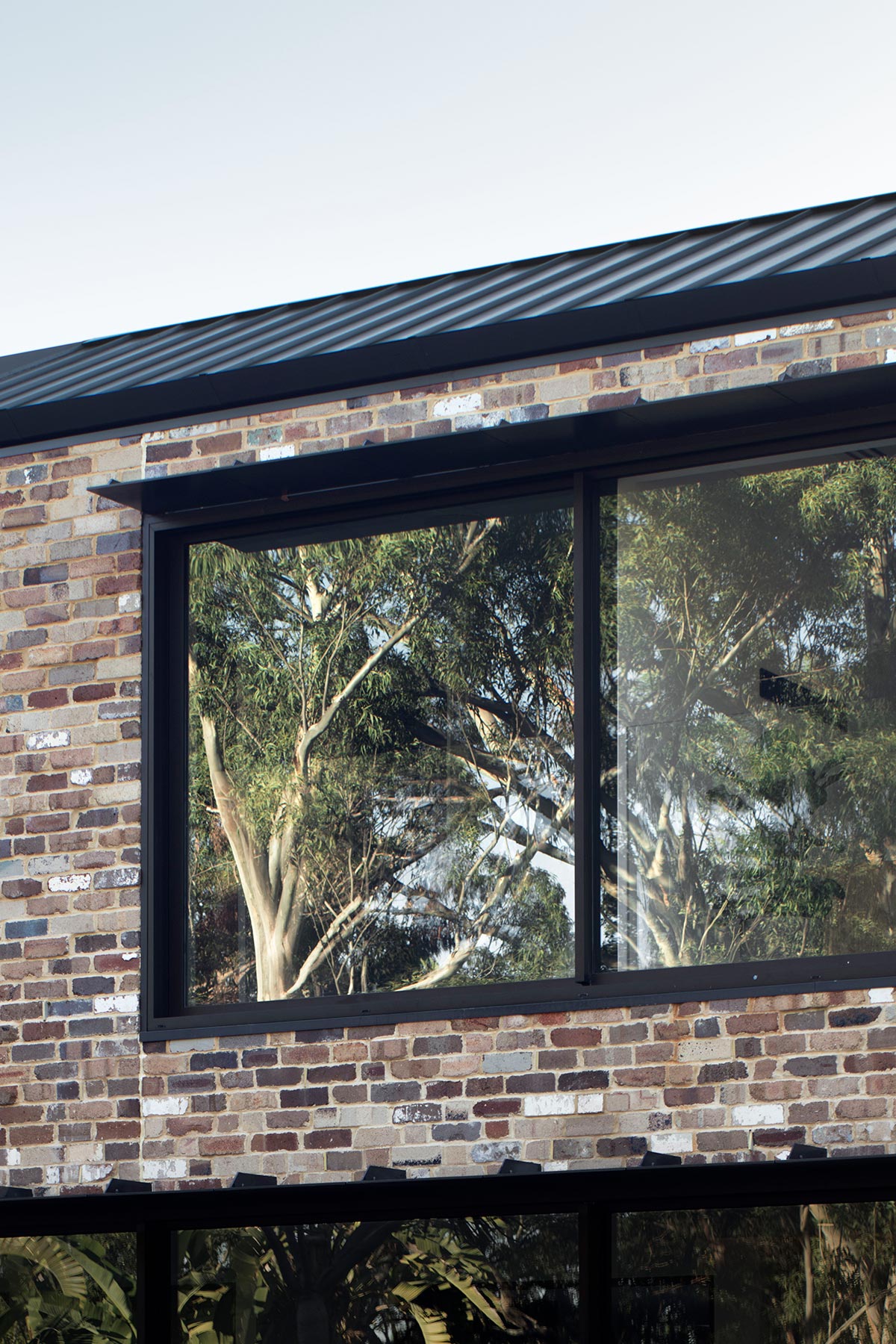 Unique to the site is the presence of a forested lake reserve. Large sections of the facade slide fully away allowing living areas to merge into the surrounding garden and for the edge of the bathroom and bedrooms to vanish into the forest context. Due to the proximity of the home to the reserve, BAL fire ratings were integrated to the construction of the new pavilion and all additions to the existing cottage.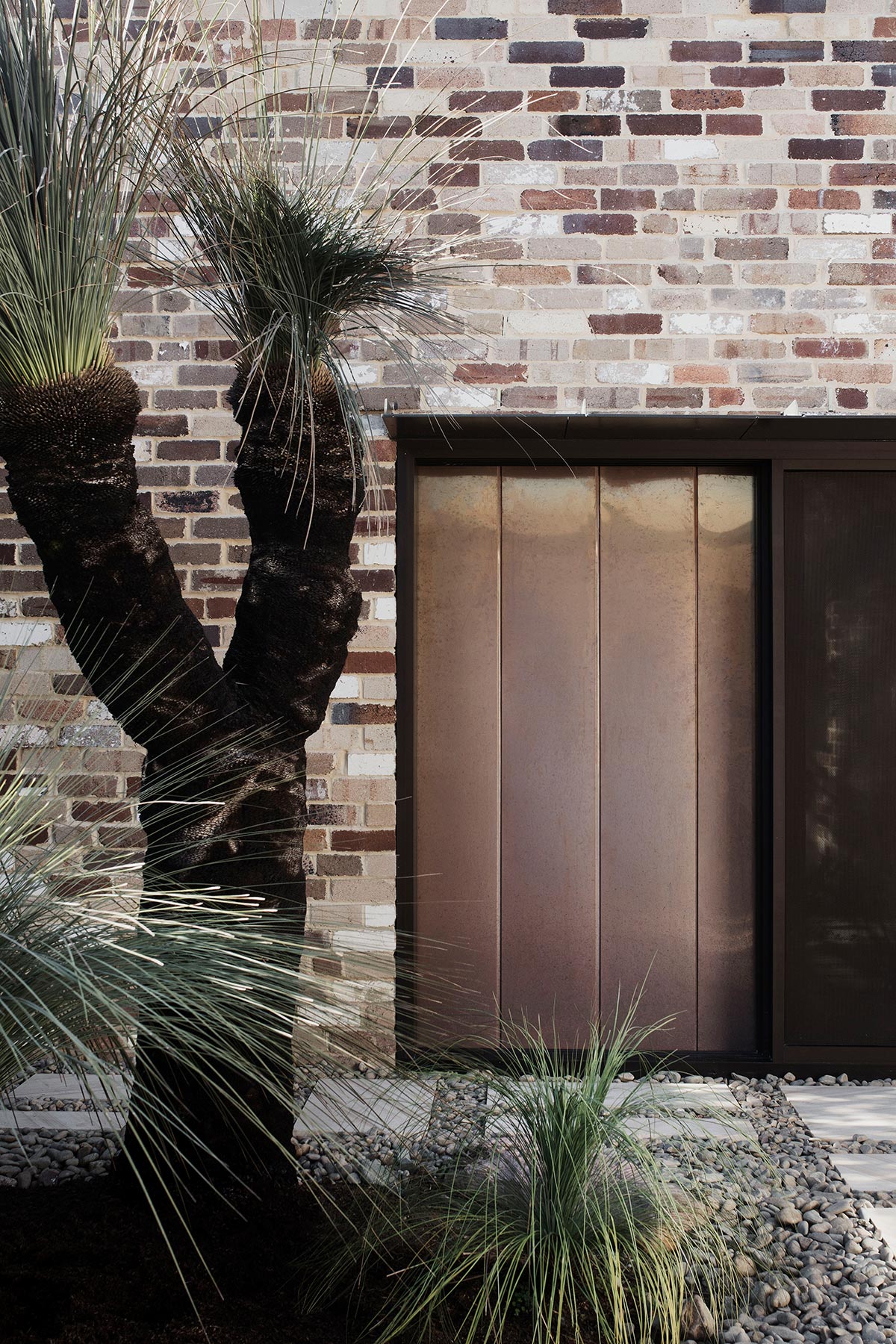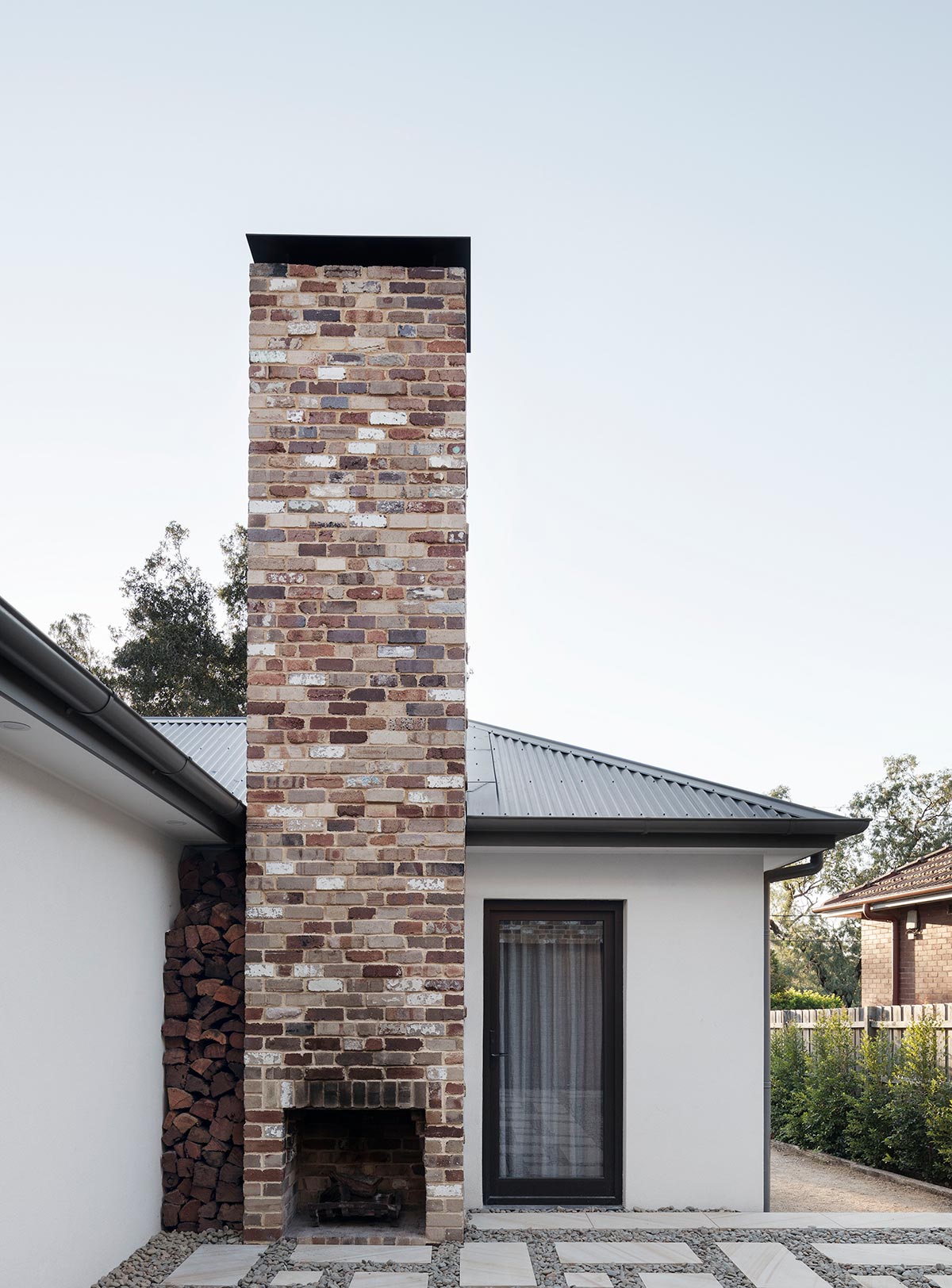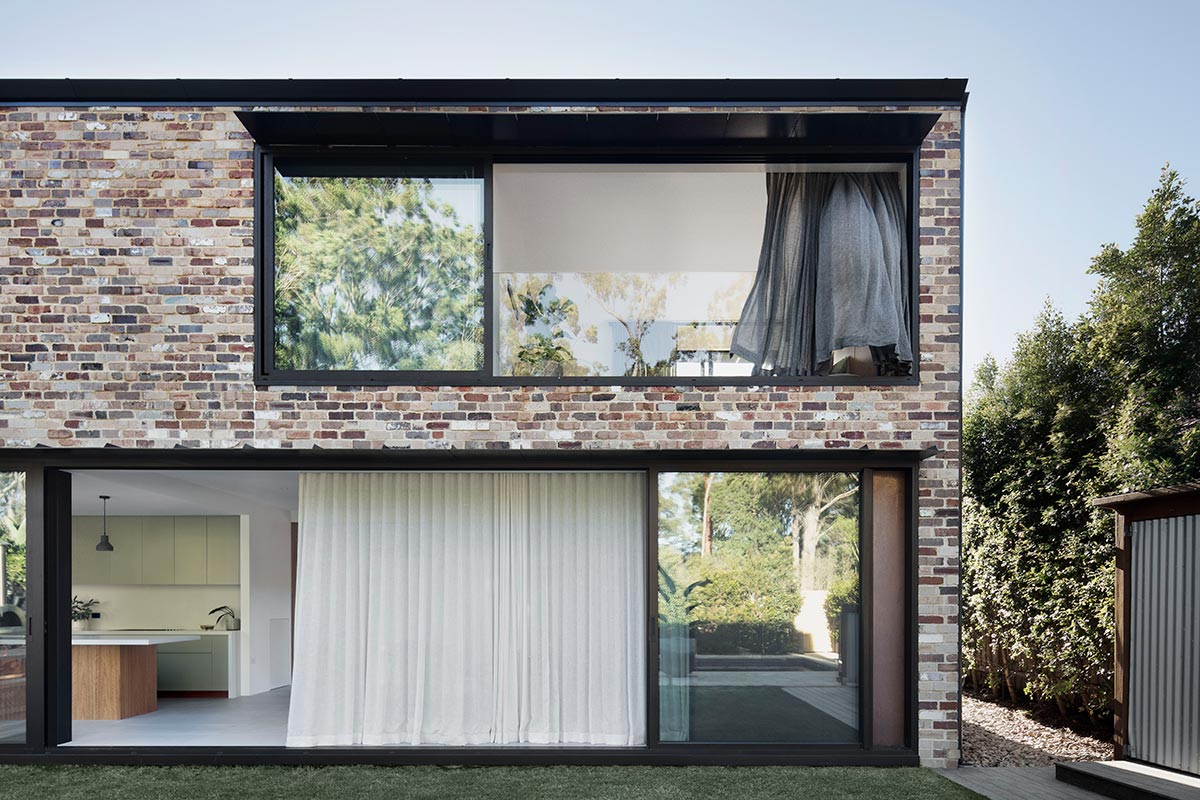 "Materially, the recycled brick honours the fabric of the existing cottage whilst adding robustness and patina to complement the rugged terrain of the lake reserve. Steel and copper accents set up the house for graceful weathering. Inside, a softer palette of timber, stone and fabric combined with a paint palette of eucalyptus greens create a vibrant, light domestic interior and bring a sense of the landscape within, a composition to complement the framed views." – Youssofzay + Hart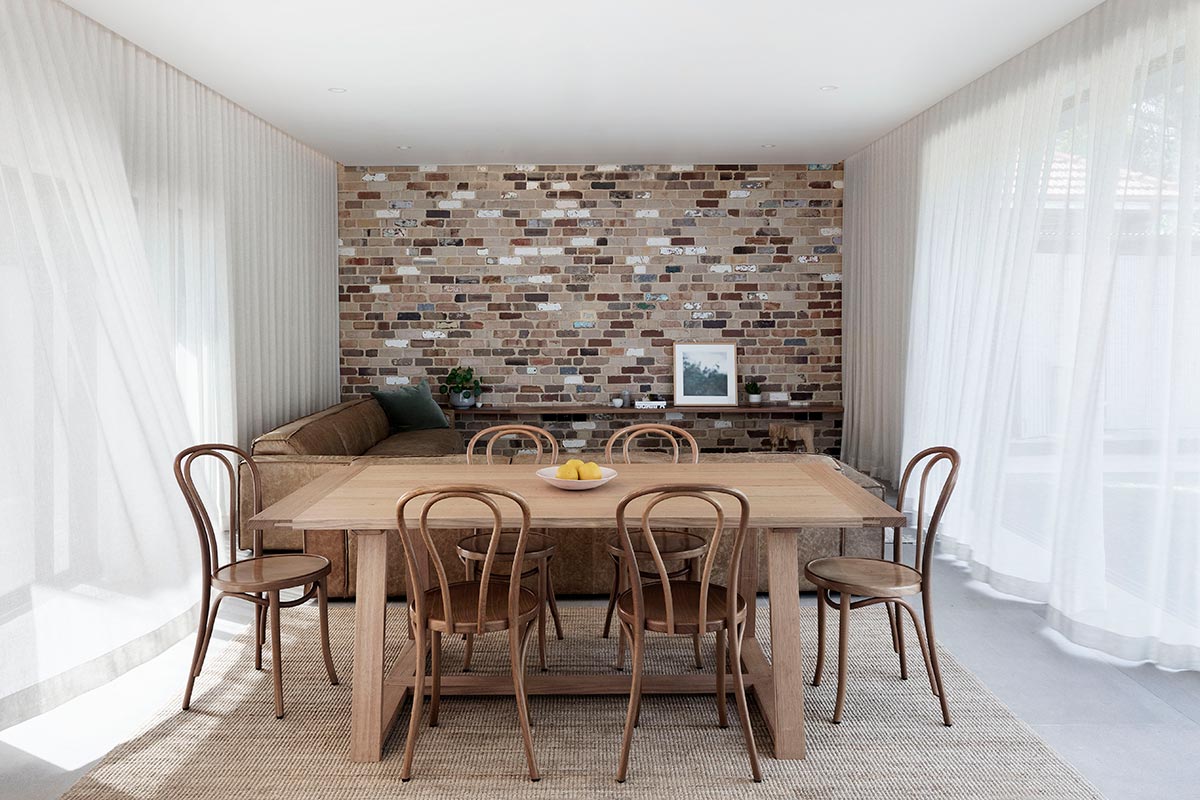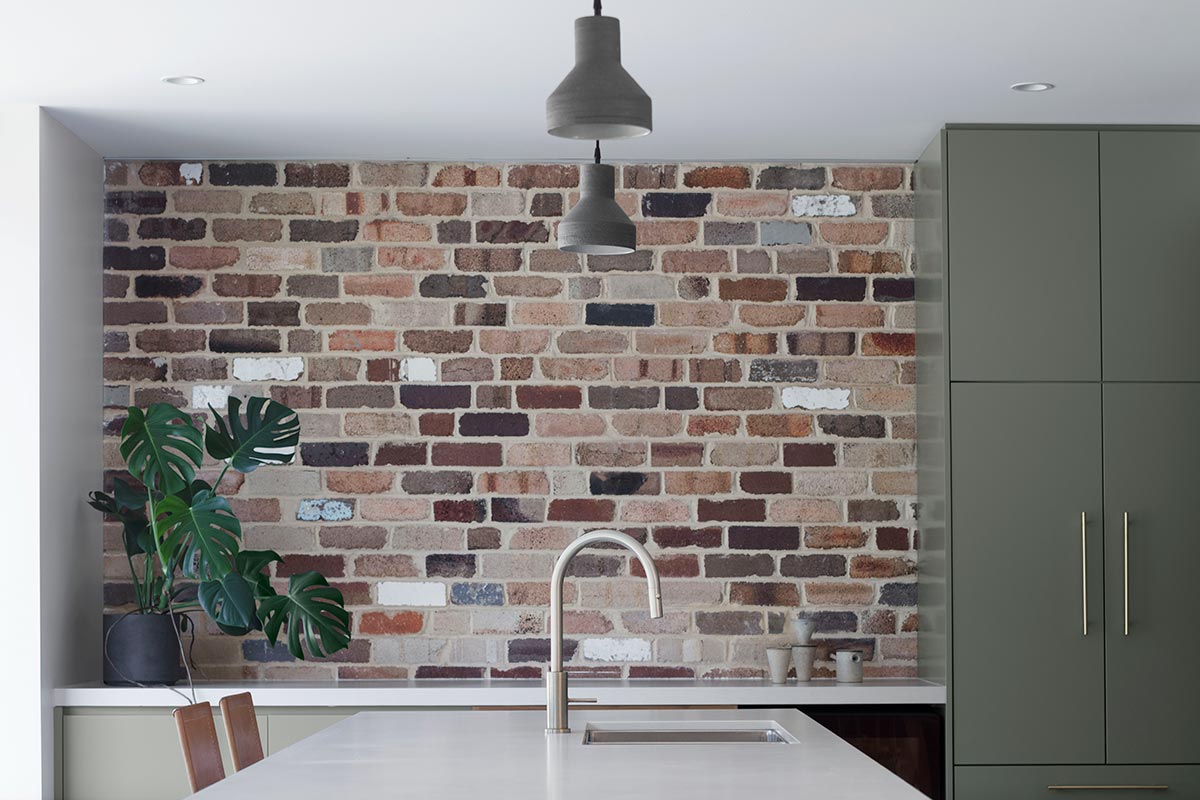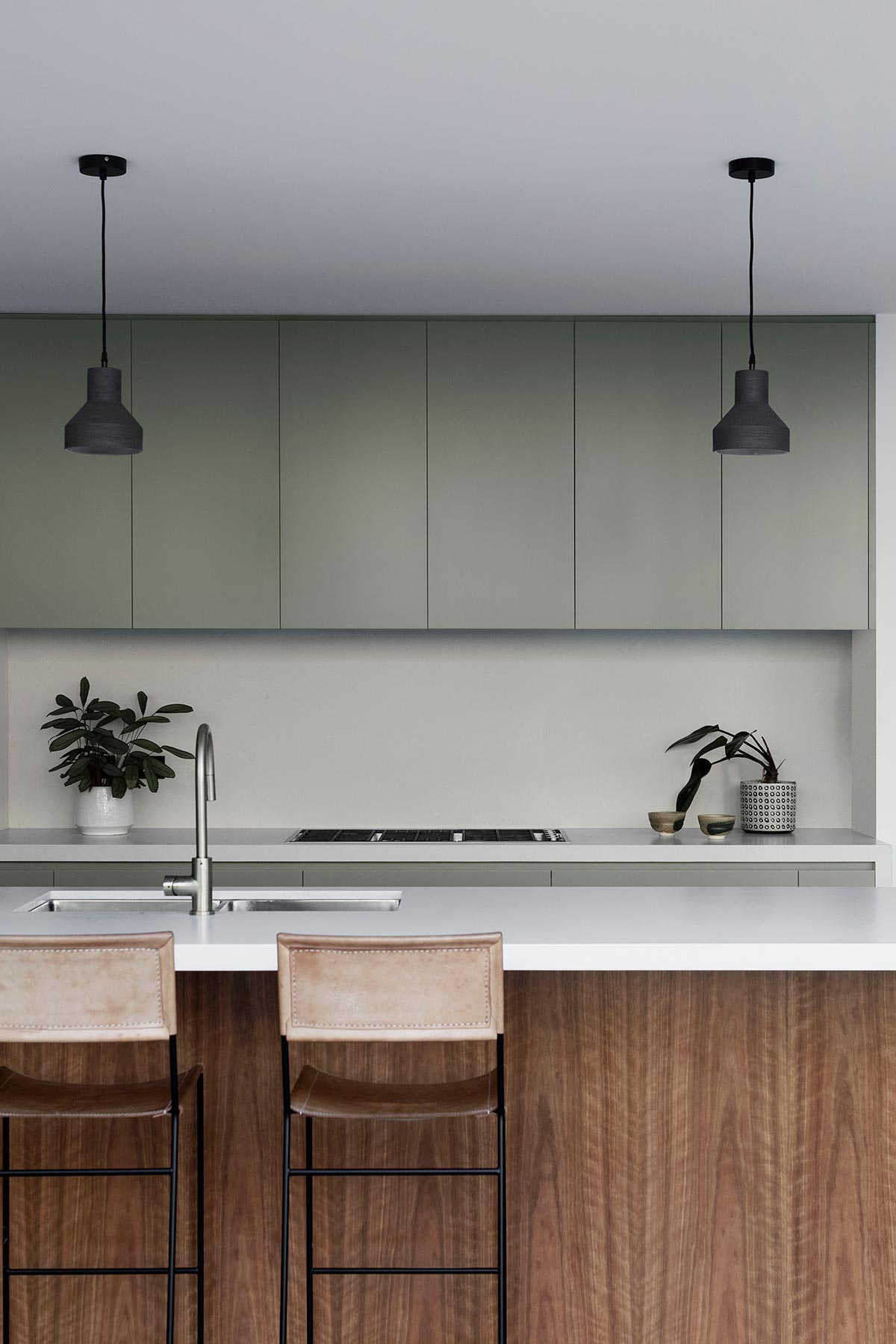 Despite the size limitations due to the site's modest proportions, the meticulous planning of the house made it possible to achieve spaces that felt generous and functional. The bedroom, for instance, is designed around the proportions of a bed and a couple of chairs placed at the edge of the window to read a book against the backdrop of the forest canopy. Further expanding the sense of space, they utilised large glass doors enclosing the bedroom to the east open completely.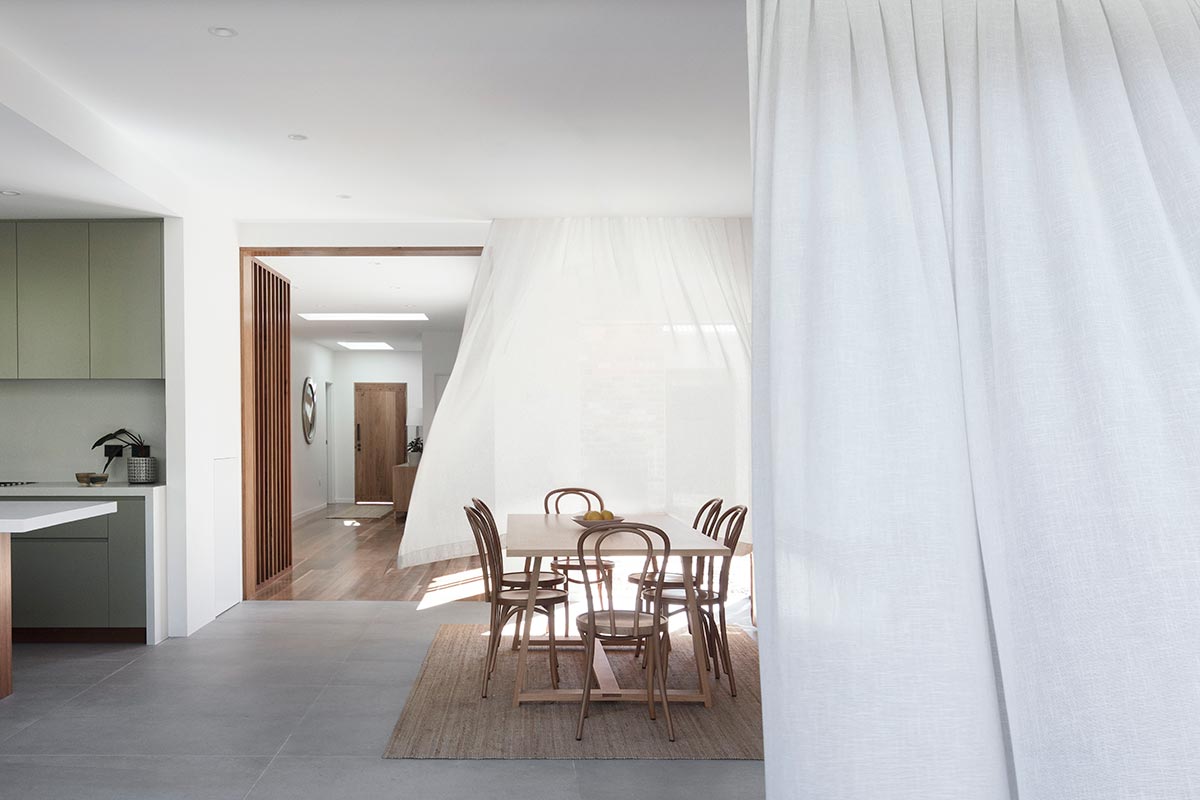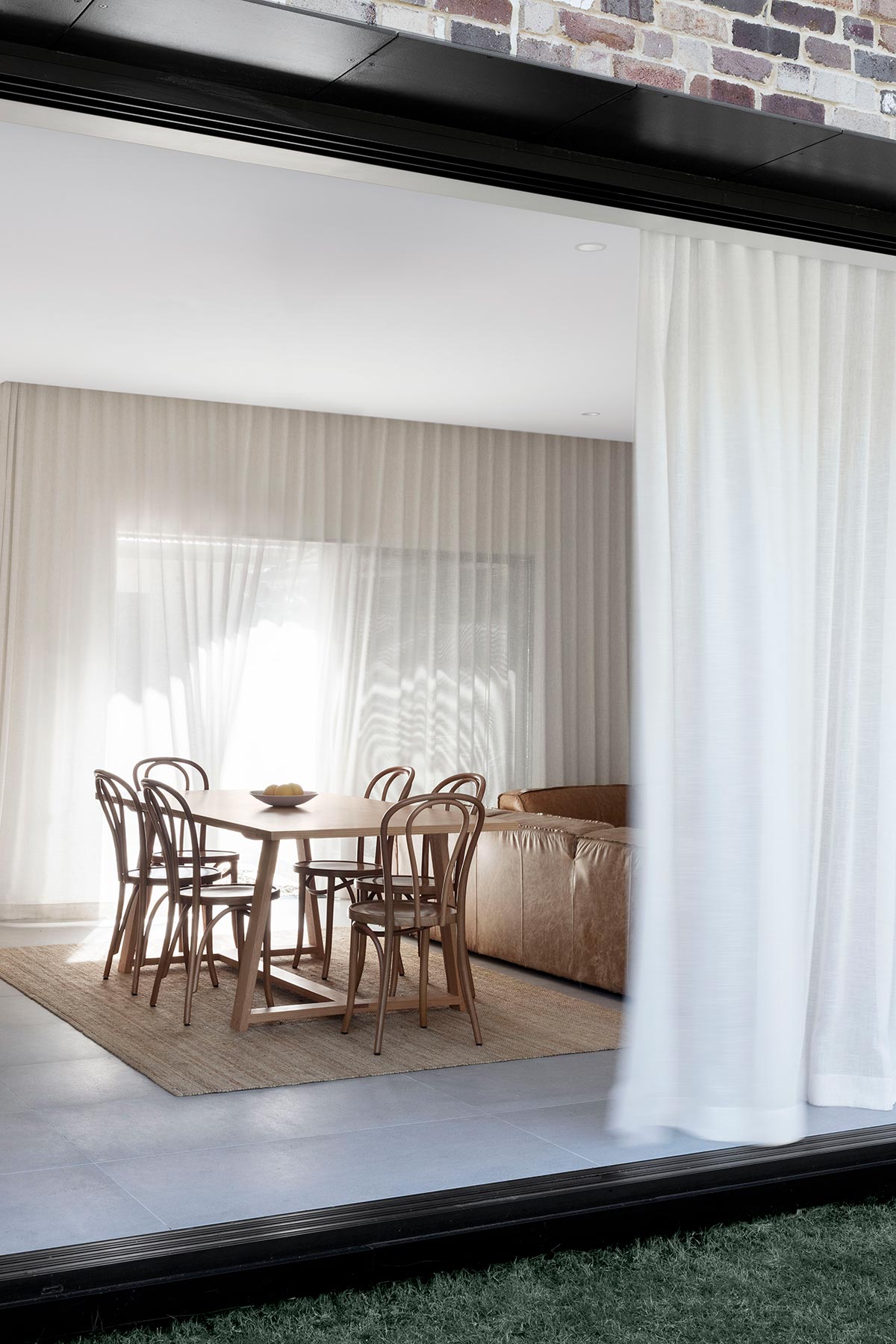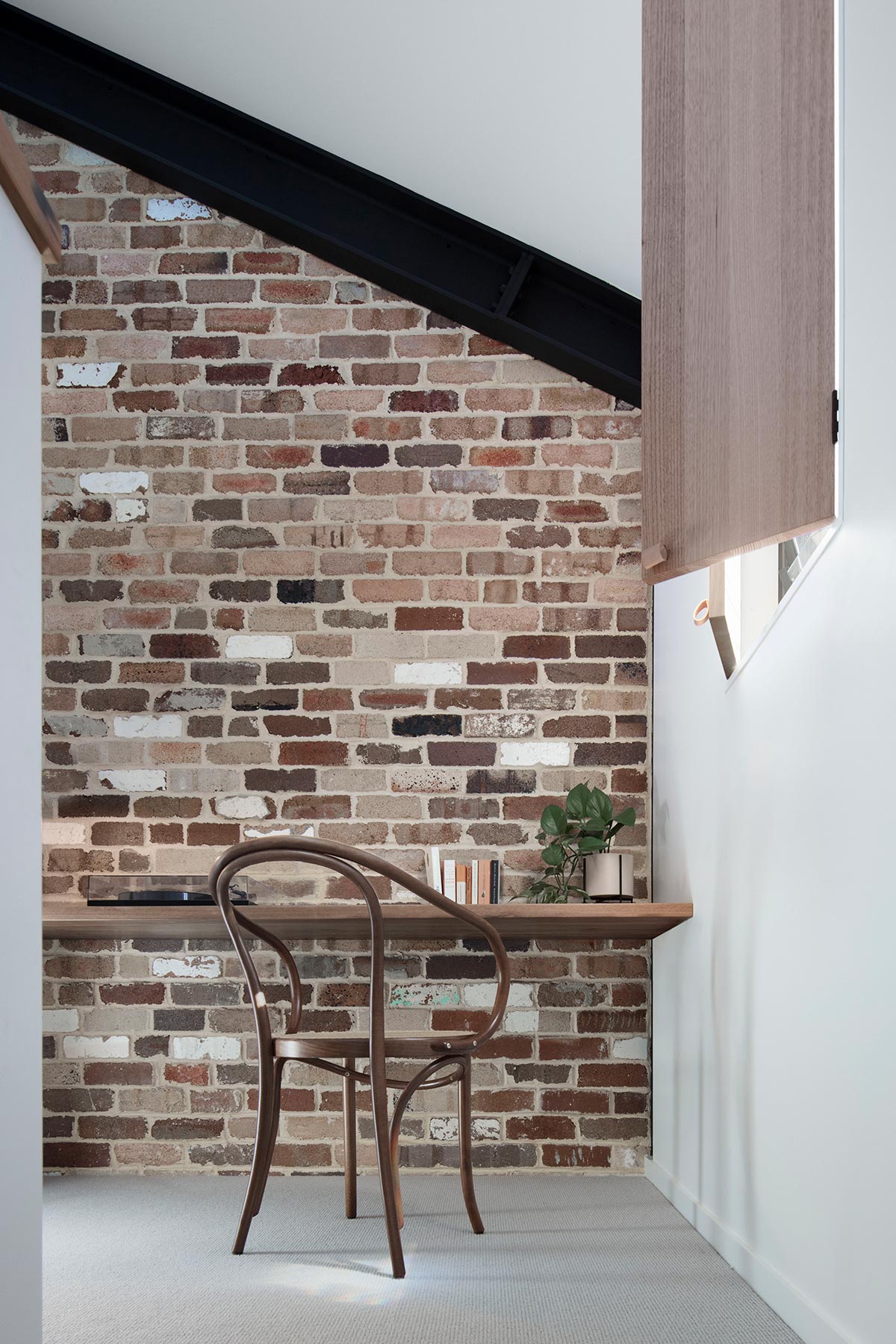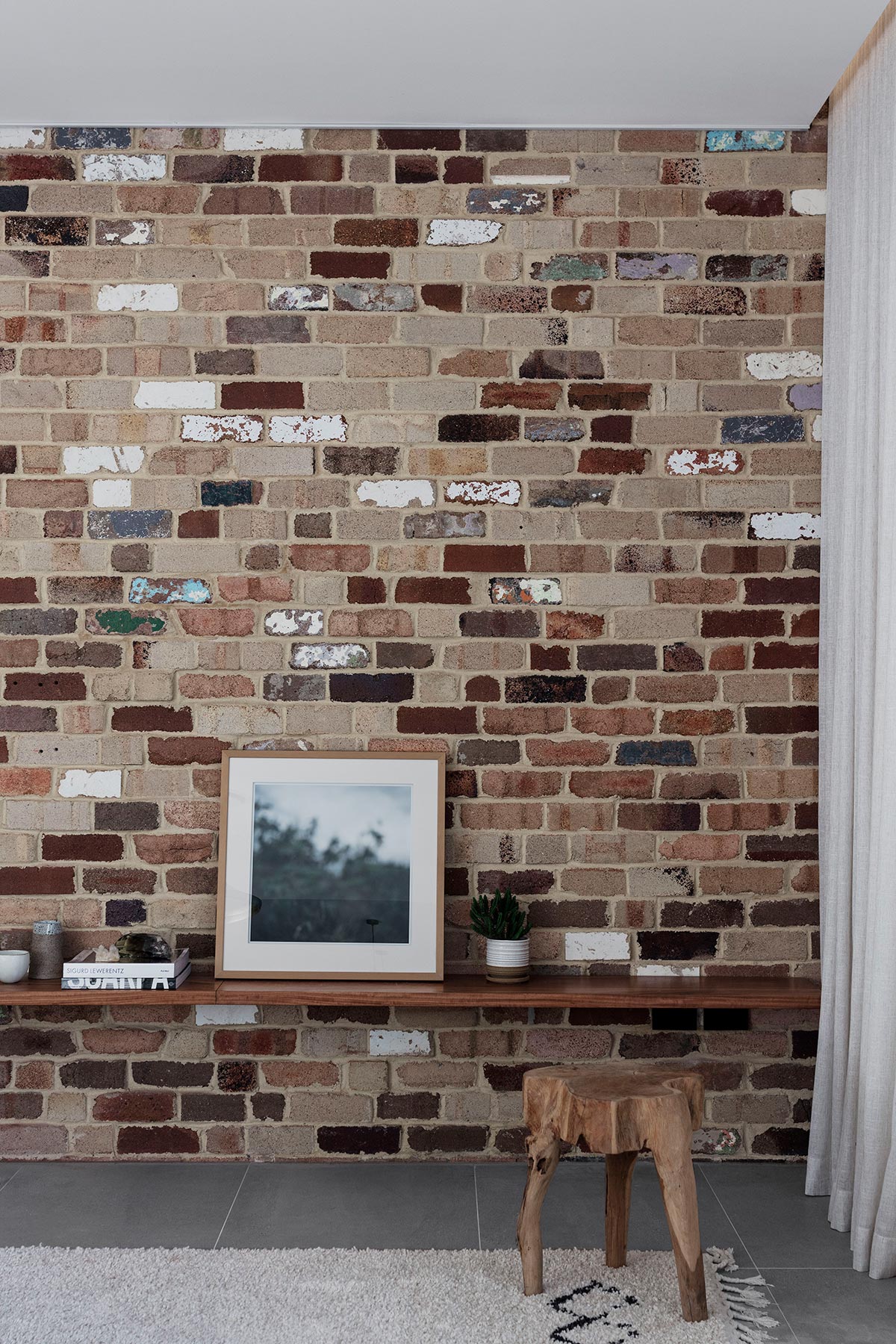 "Sustainable design principles were incorporated throughout the design to minimise energy use and modulate extreme Sydney temperature fluctuations. The new addition abuts the old house defining a north-facing courtyard and orienting living spaces toward sunlight and greenery. Projecting plate steel sunshades shelter the glass from summer sun whilst perforated aluminium operable screens protect glass from the low-angled sun in the late afternoon." – Youssofzay + Hart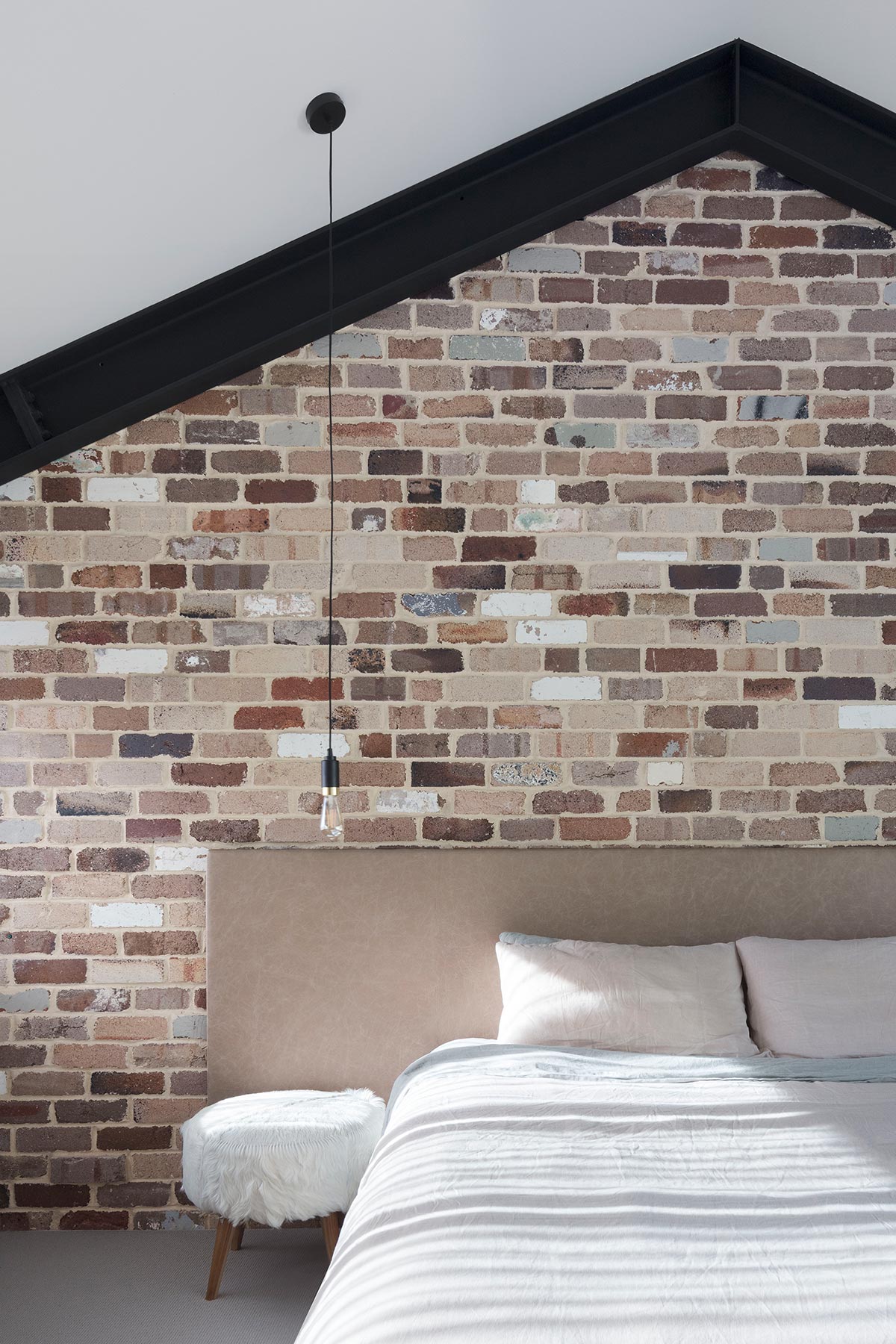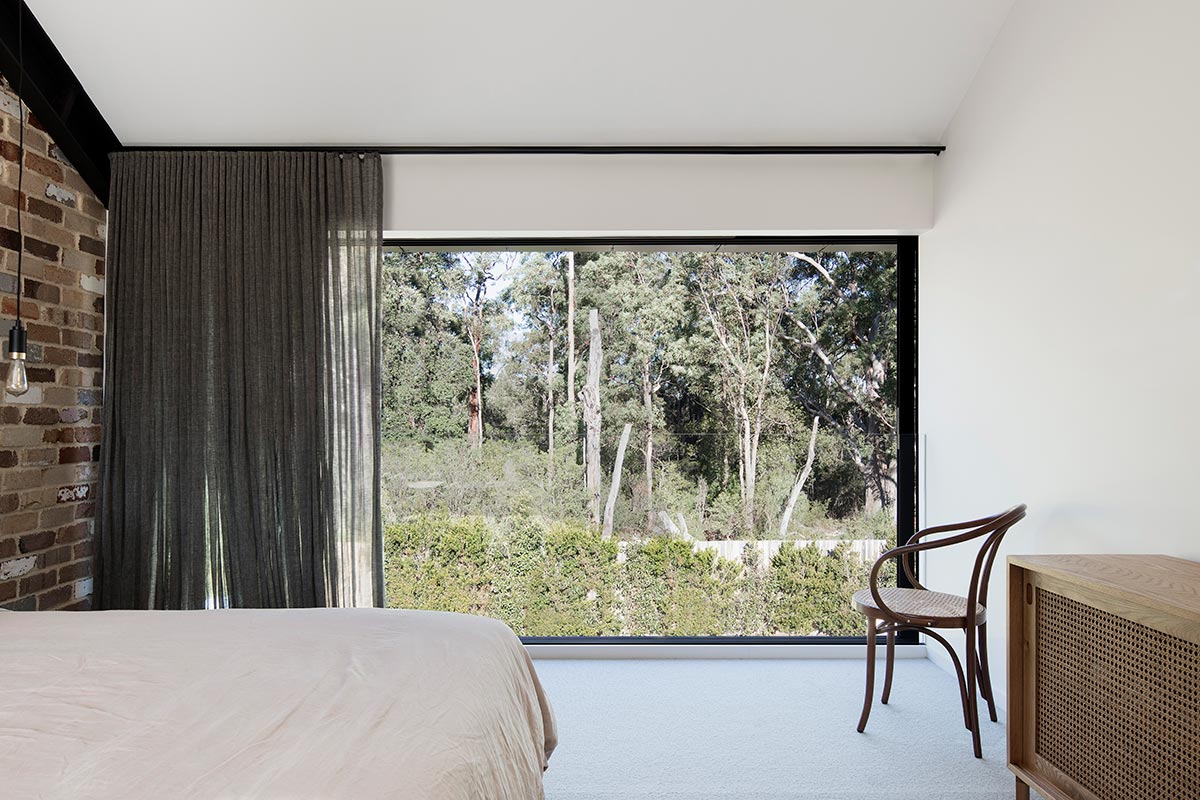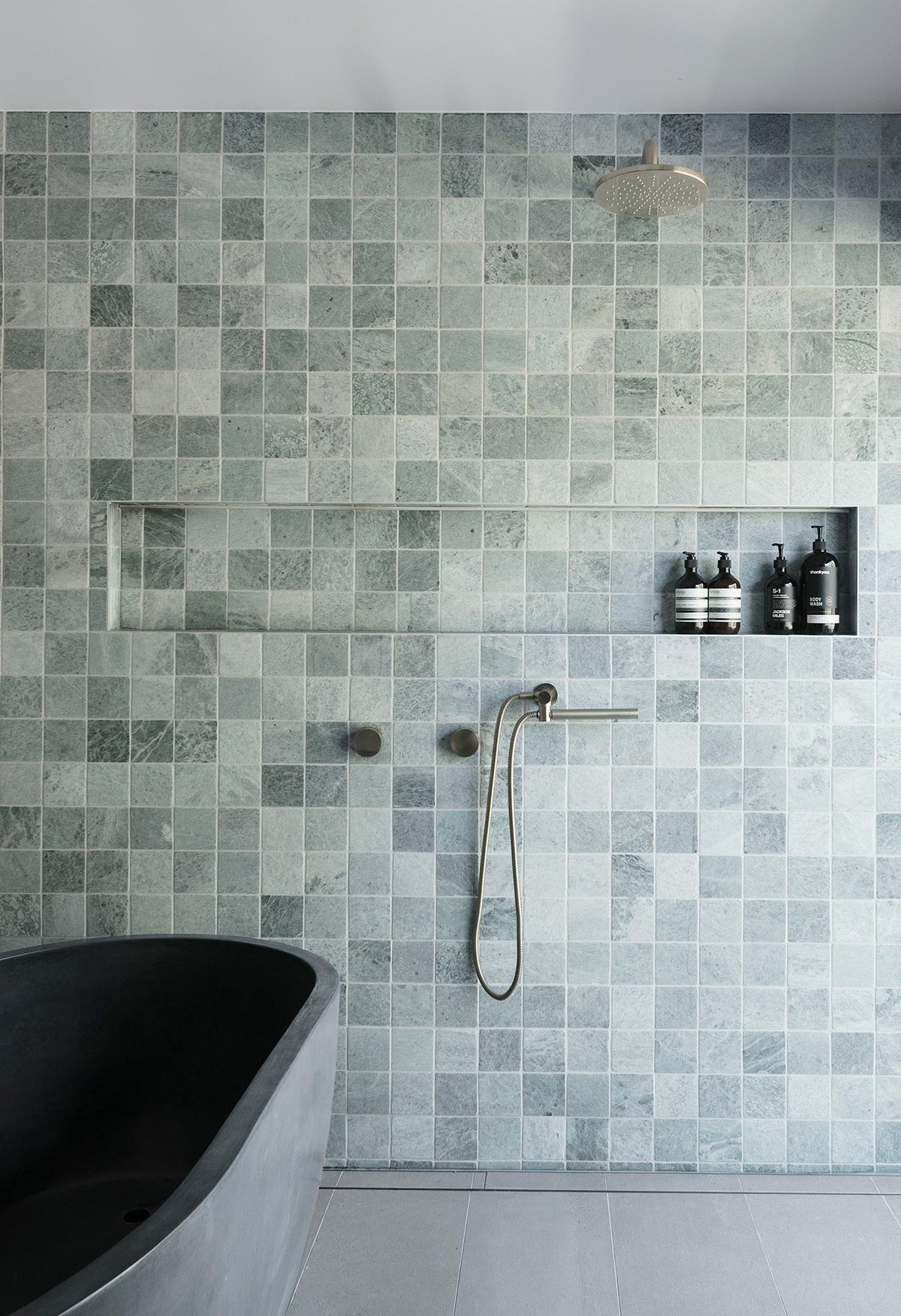 The house fulfils ambitious criteria of providing a modest and comfortable family home whilst contending with the issue of climate change affecting Australia in this new decade.
House Project: Courtyard House
Architect: Youssofzay + Hart
Location: Sydney, Australia
Type: New Build
Photographer: Benjamin Hosking