Get ready for your very own Bathroom Transformation with our complete Style Guide to our Bathroom Makeover. With everything from candles to skirting, we've got you covered. To see exactly what and how we achieved this look then check out the full behind the scenes of our Bathroom Transformation. For more details on our budget and how you can save money click here. Right now though, let's go shopping…
Coats & Paints
We transformed our entire Bathroom for under $4k and to do that, we relied heavily on paint. Paint saved the day and the budget. So here's a break down of what we used. On the walls Dulux Lexicon Quarter Wash & Wear Plus for Bathroom, matching Lexicon Quarter Aquanamel for trims and Dulux Ceiling White for the uh, ceiling. Wall Tiles I used Vivid White in the Dulux Renovation Range for Tiles & Benchtops. Floor Tiles I selected Snow Season in the Dulux Renovation Range for Floors. On the cabinet, I actually opted to use an Aquanamel to get the colour I wanted which was Black Caviar.
Fixtures and Fittings
We instantly improved the look of our bathroom by replacing fixtures and fittings. It was out with the 'old and gold' and in with the 'new and matte black'. We also upgraded our toilet and shower screen; chose a statement mirrored light for a big impact and had a last minute decision to install Easycraft wall panels – which totally transformed the space!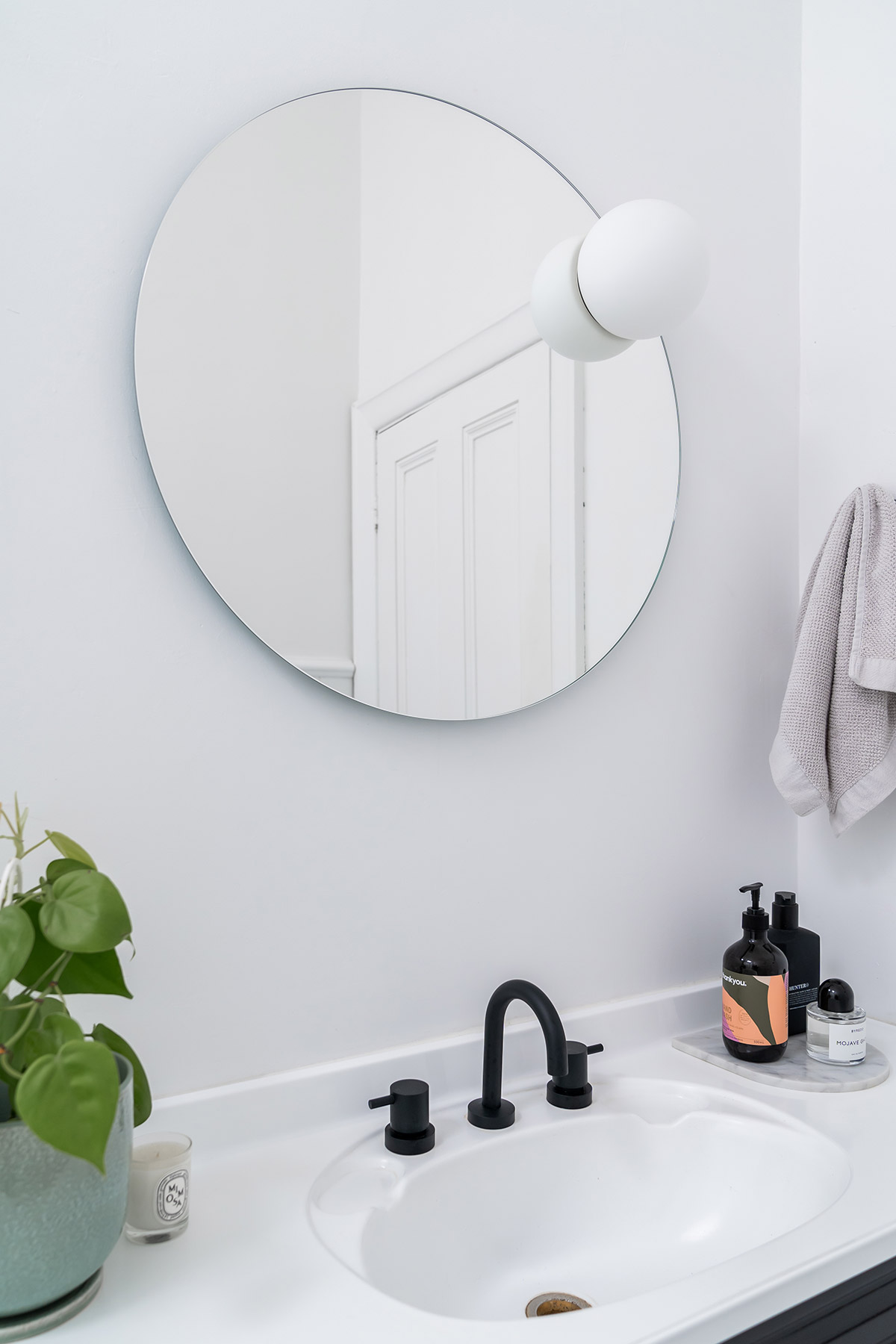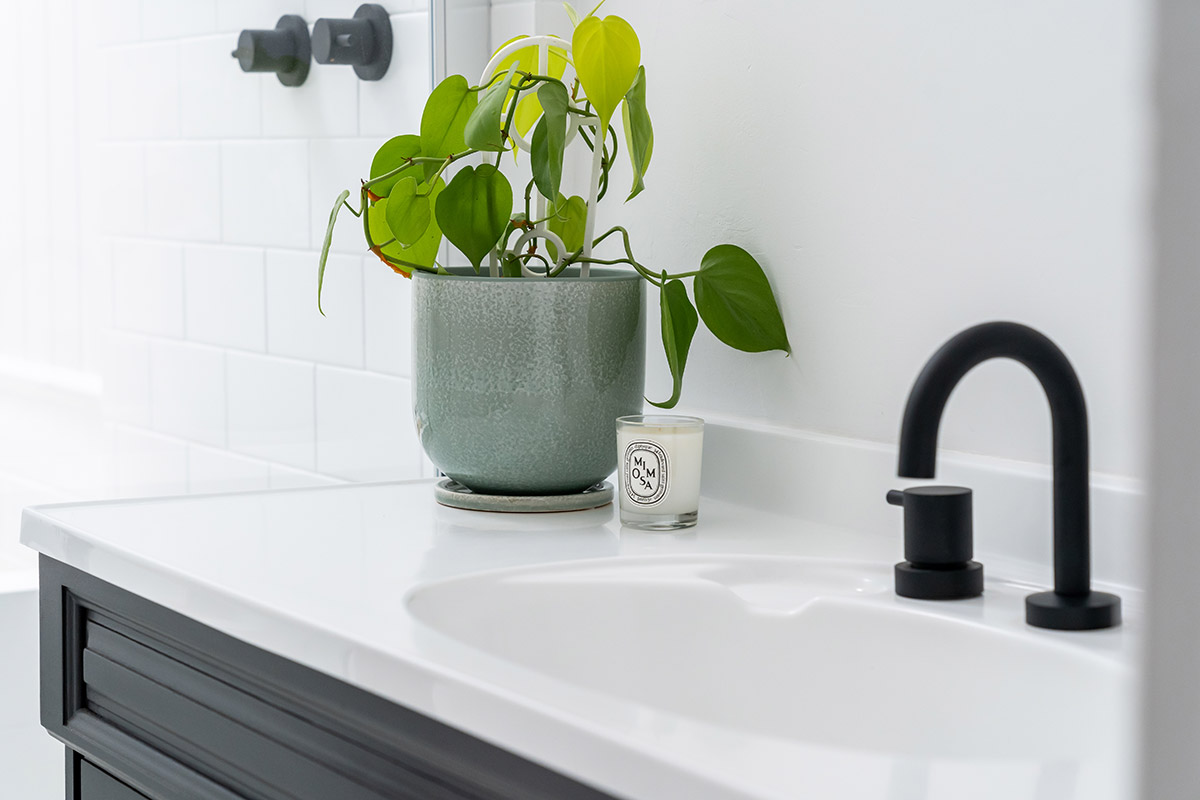 Decor
Styling was kept to a minimum. I kept my colour palette neutral choosing from muted tones, whites and blacks. I also brought in greenery, because indoor plants fix everything!
The timber shelf that sits across the bath was made from a left over piece of Vic Ash (that we used for our Kitchen cabinets, spoiler alert!). To see how Jonno made this, watch below (at 19 minute mark)
Next week we'll be sharing our Kitchen Makeover with you! Be sure to subscribe to our YouTube channel for the full reveal.