The structure was a former chocolate factory, but not Willy Wonka's. It does, however, serve equally sumptuous and fine food! Ladies and gentlemen, Carman's Head Office designed by Ewert Leaf. Carman's Kitchen, one of Australia's favourite breakfast & snacking products has been a staple favourite for over 25 years. With their head office being located in a light industrial pocket of Huntingdale, Carman's CEO, Carolyn Creswell wanted to create an approachable office space with 'homely' feel for her employees.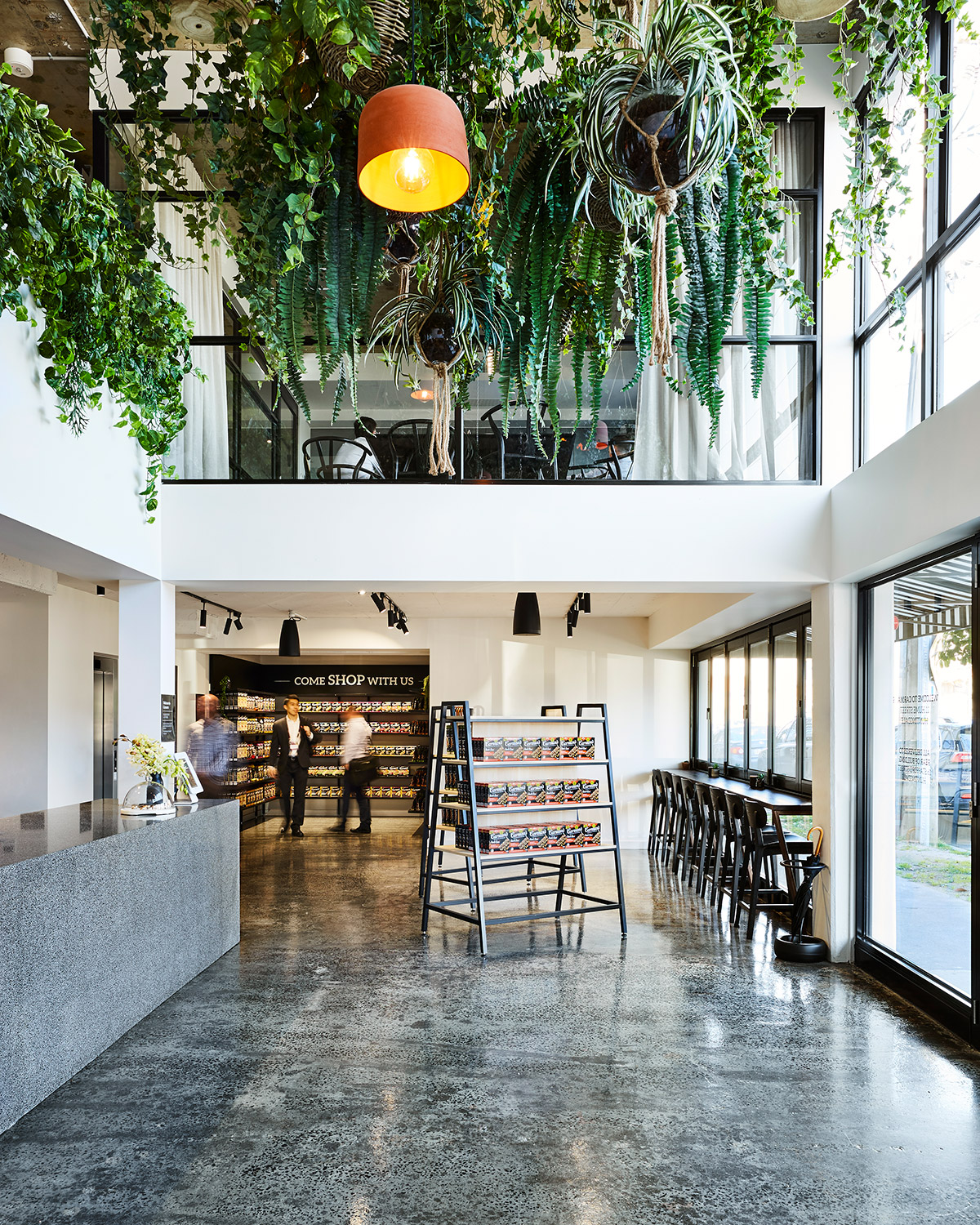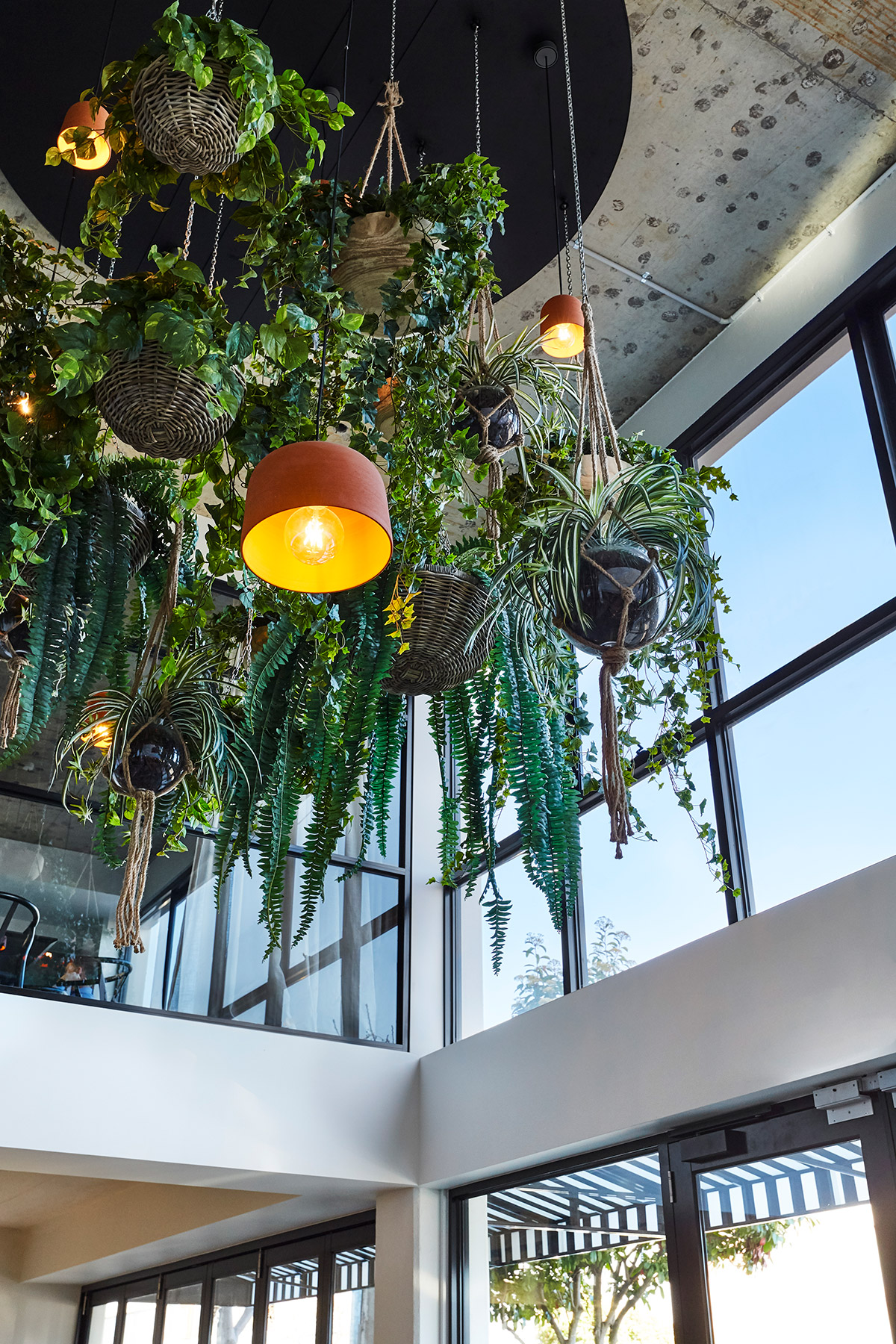 The importance of Carman's relationship to its community is immediately evident upon entry to the ground floor. Visitors and employees are welcomed with a cascading ceiling plant installation that uniquely waterfalls from the first workspace level. An opening in the ceiling made this unique attribute possible and this abruptly created a connection between the offices above and the public space below.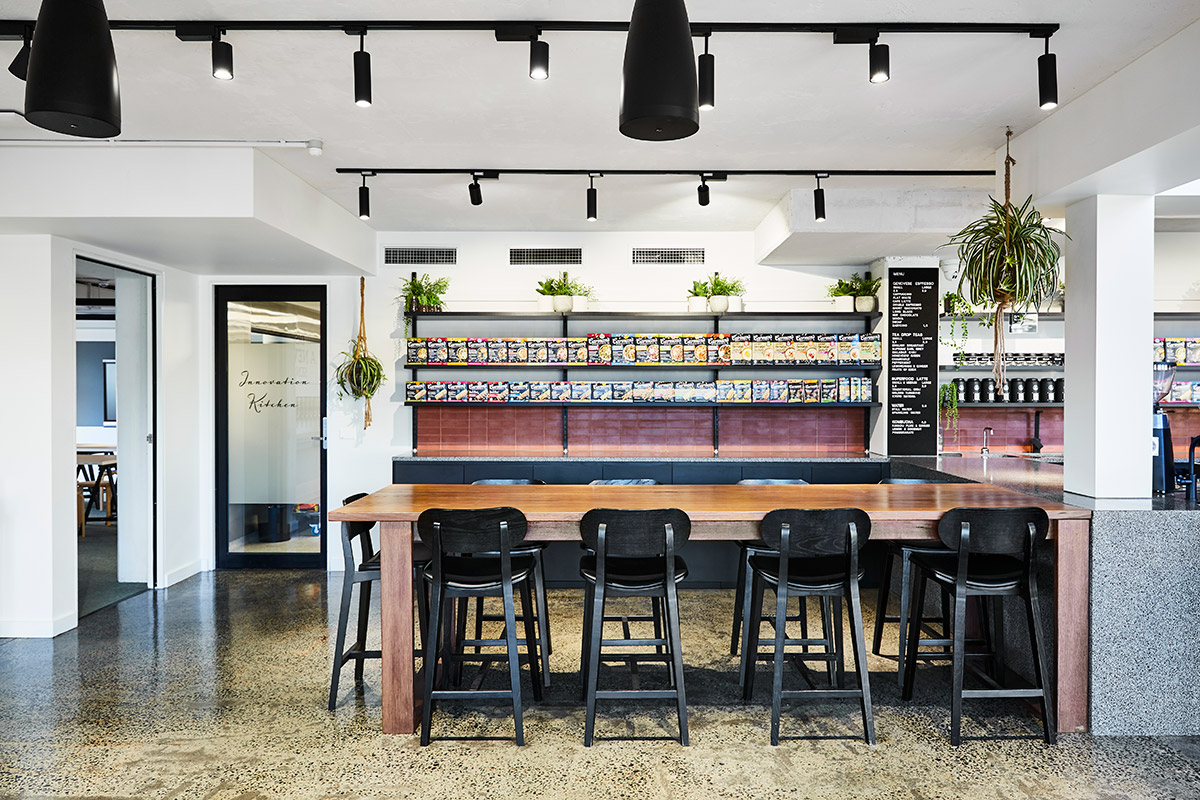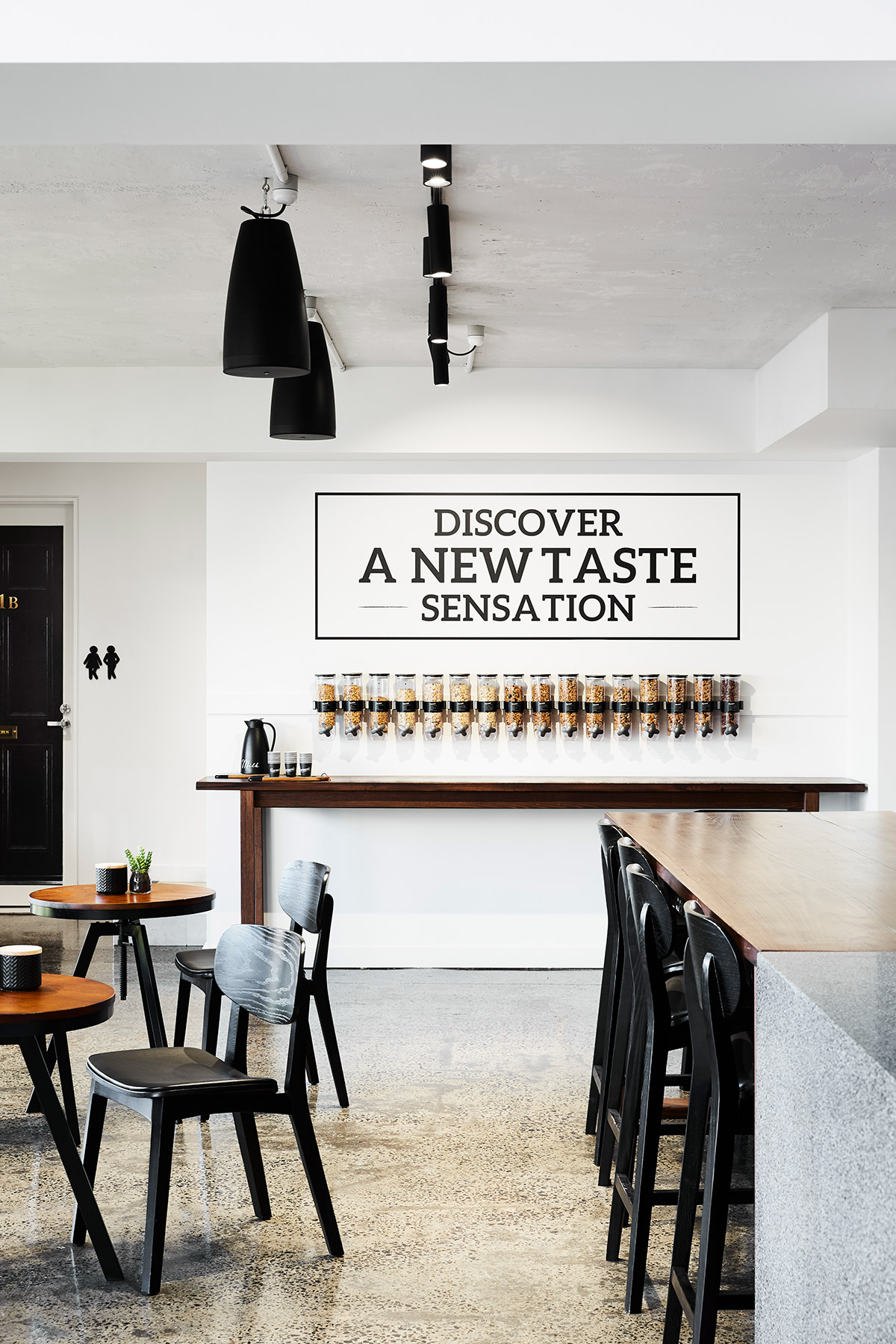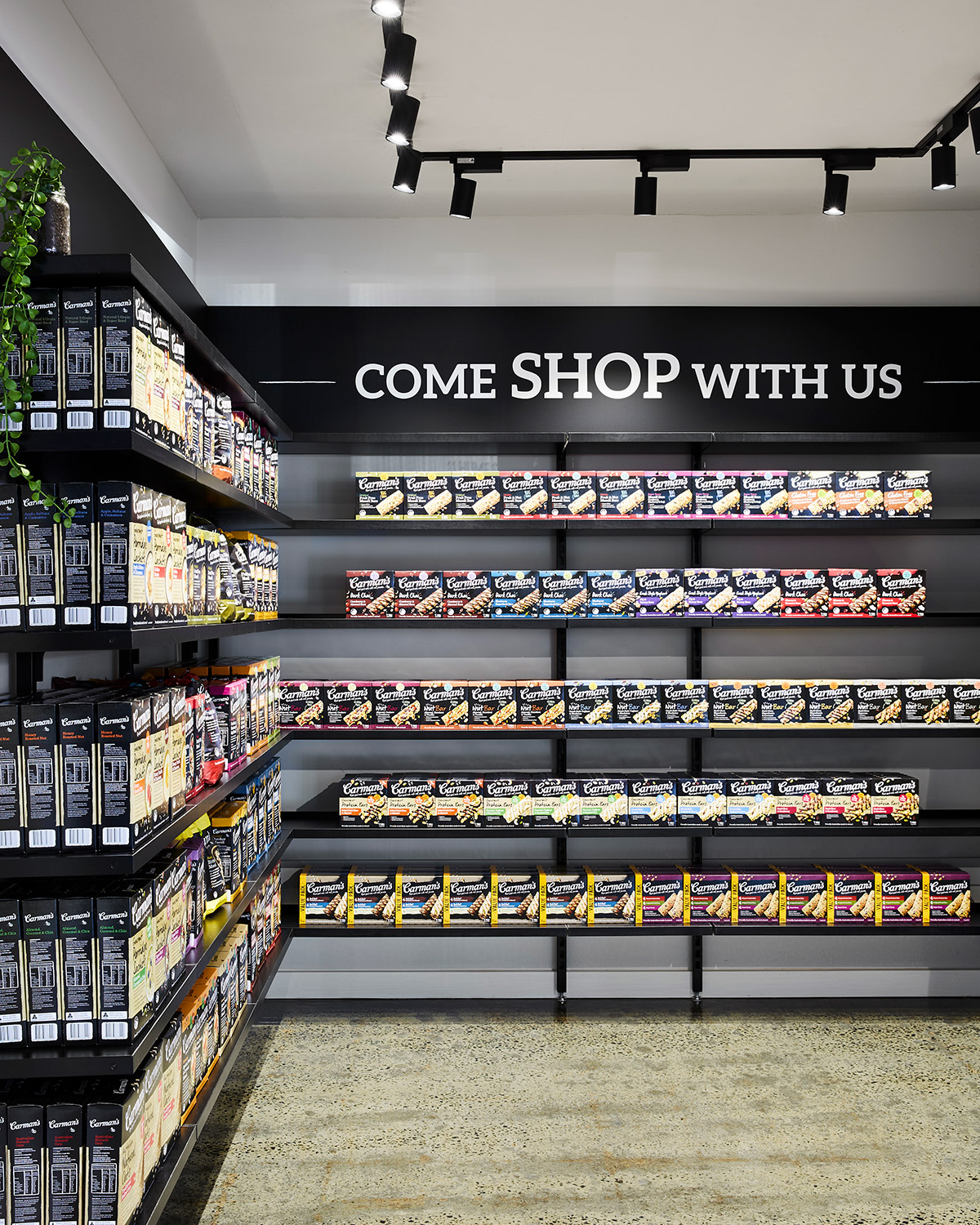 A diverse collection of Carolyn's personal interior touches, local crafts, along with palettes layered with lush greenery fill up the alley. Ceiling baffles are utilized in the space not only to create a relaxed residential atmosphere and allow a view of the bare ceiling but also for effective noise control around the room. The exposed concrete also plays a vital role for that added informal and relaxed ambience.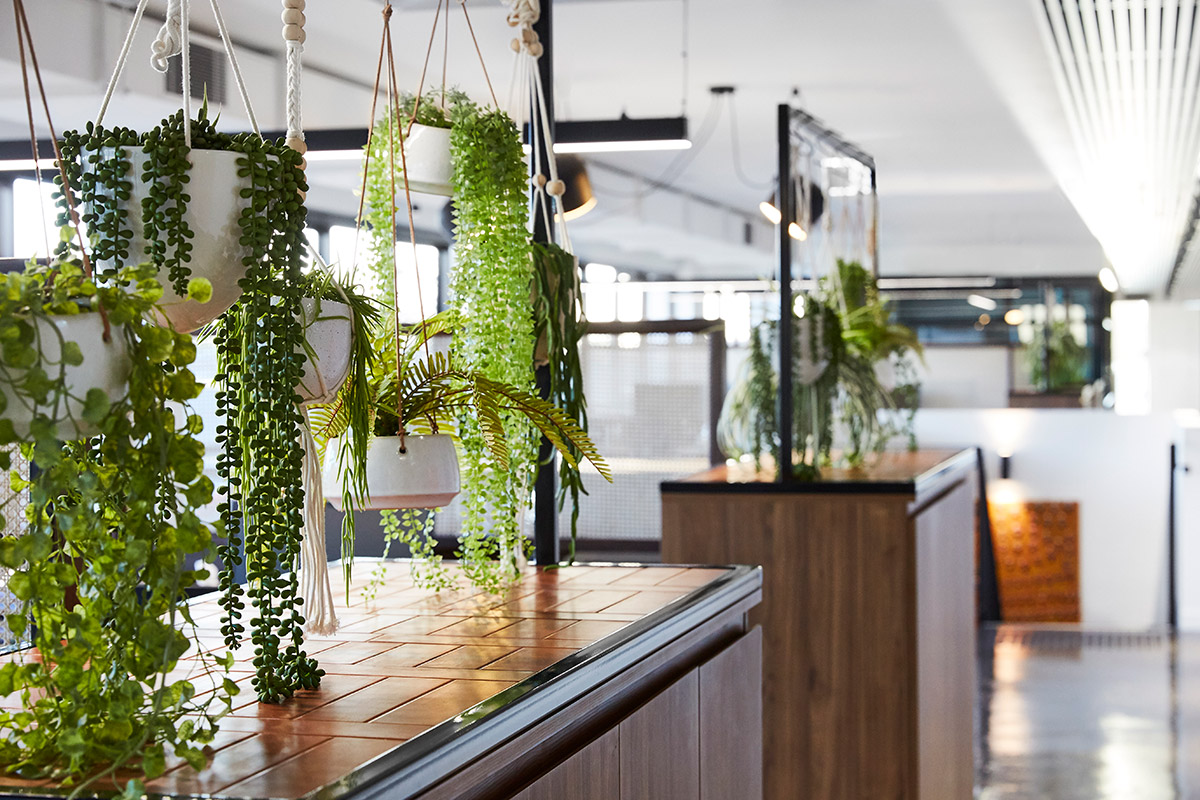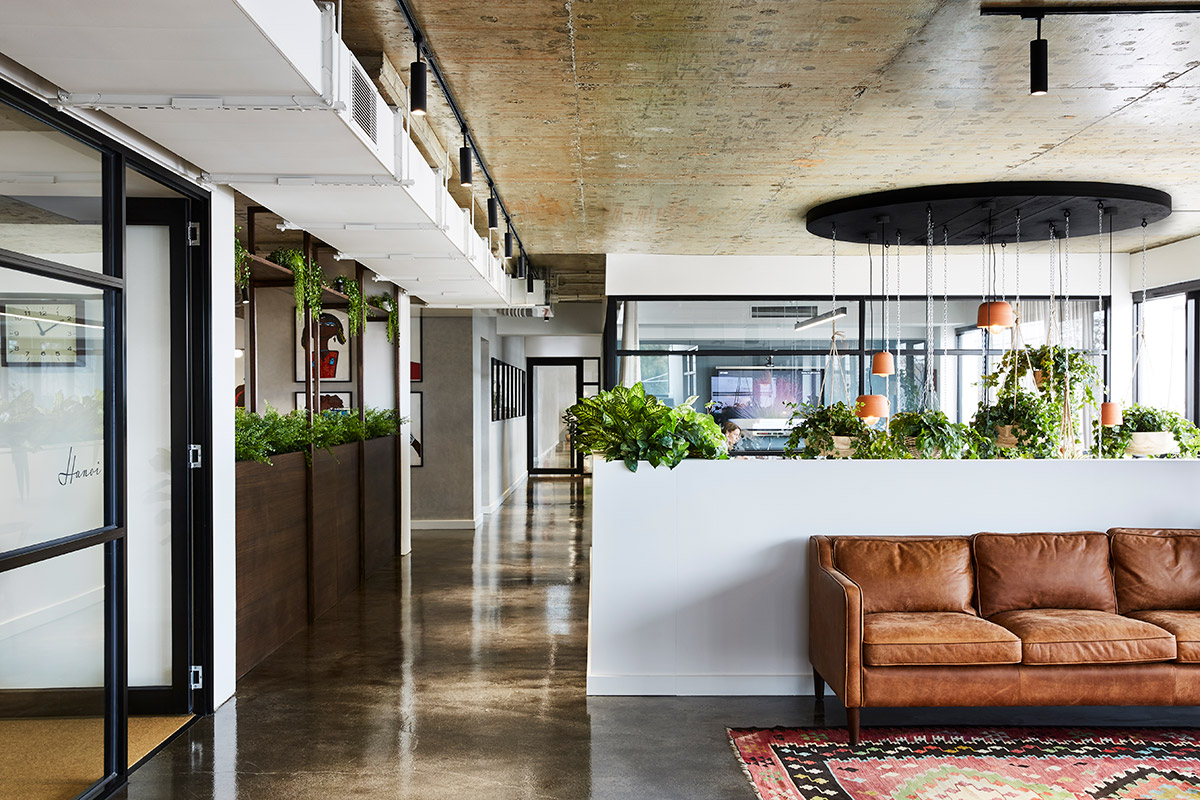 Located at the upper floor, the company meeting rooms are encompassed with clear glass panels to attain the preferred balance of privacy and transparency. A hint of greenery can be seen in every room that matches its own aesthetic and composition.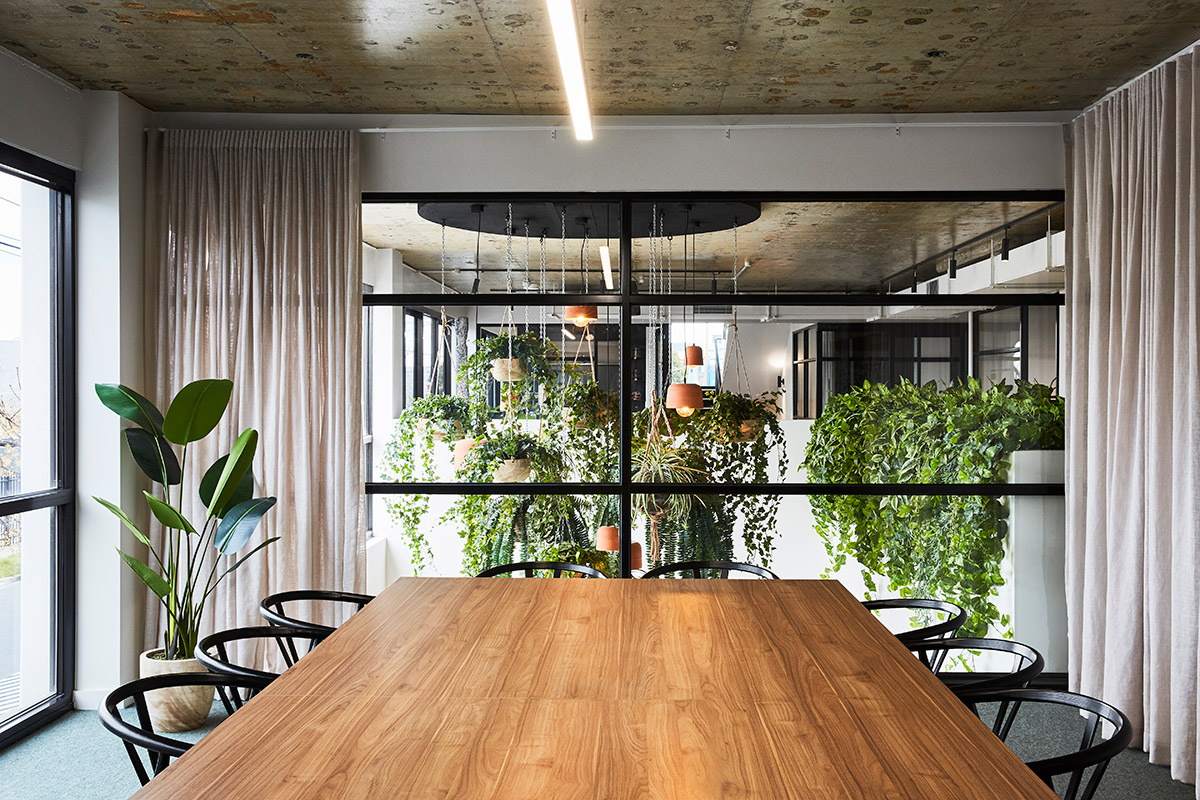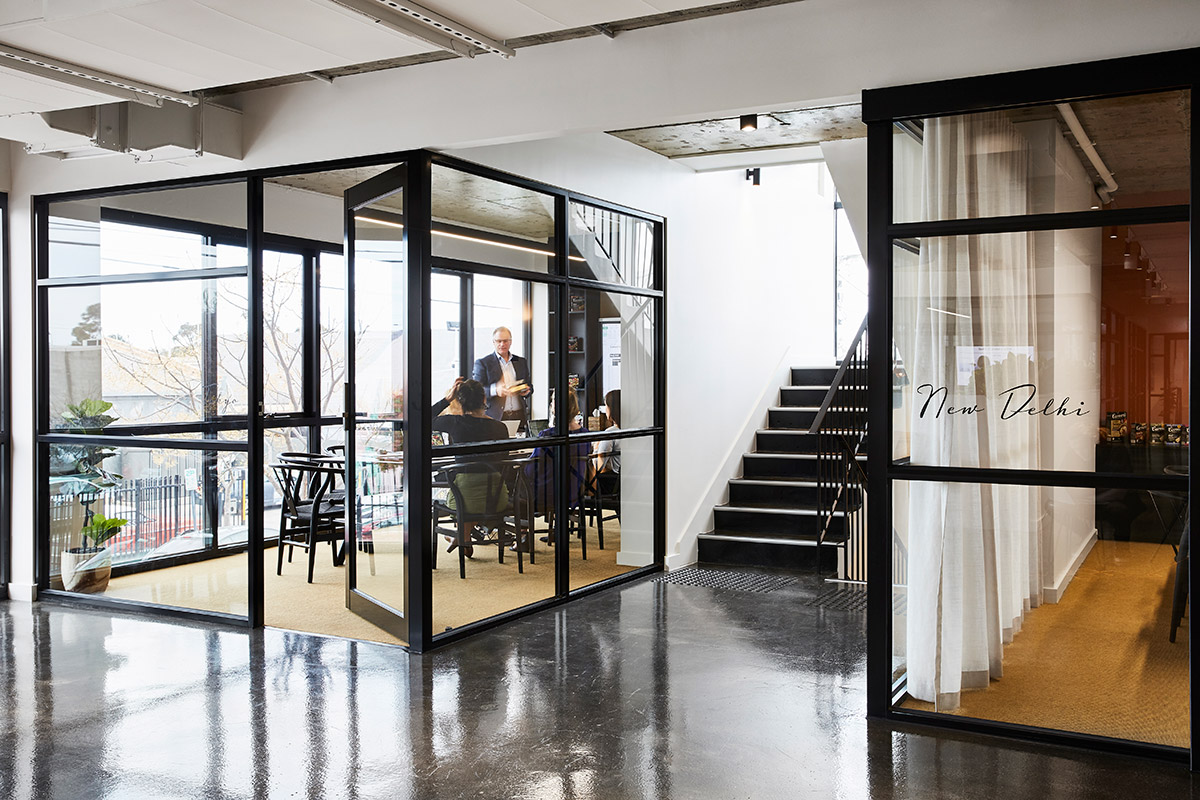 Other existing spaces are spread across the three levels of the 5000-square meter state-of-the-art-building including a fully equipped gym, light-filled yoga studio, sleep retreat, phone booth, and 'prep' room where employees can relish in some quiet time or utilise hairdressing and beauty tools to freshen up.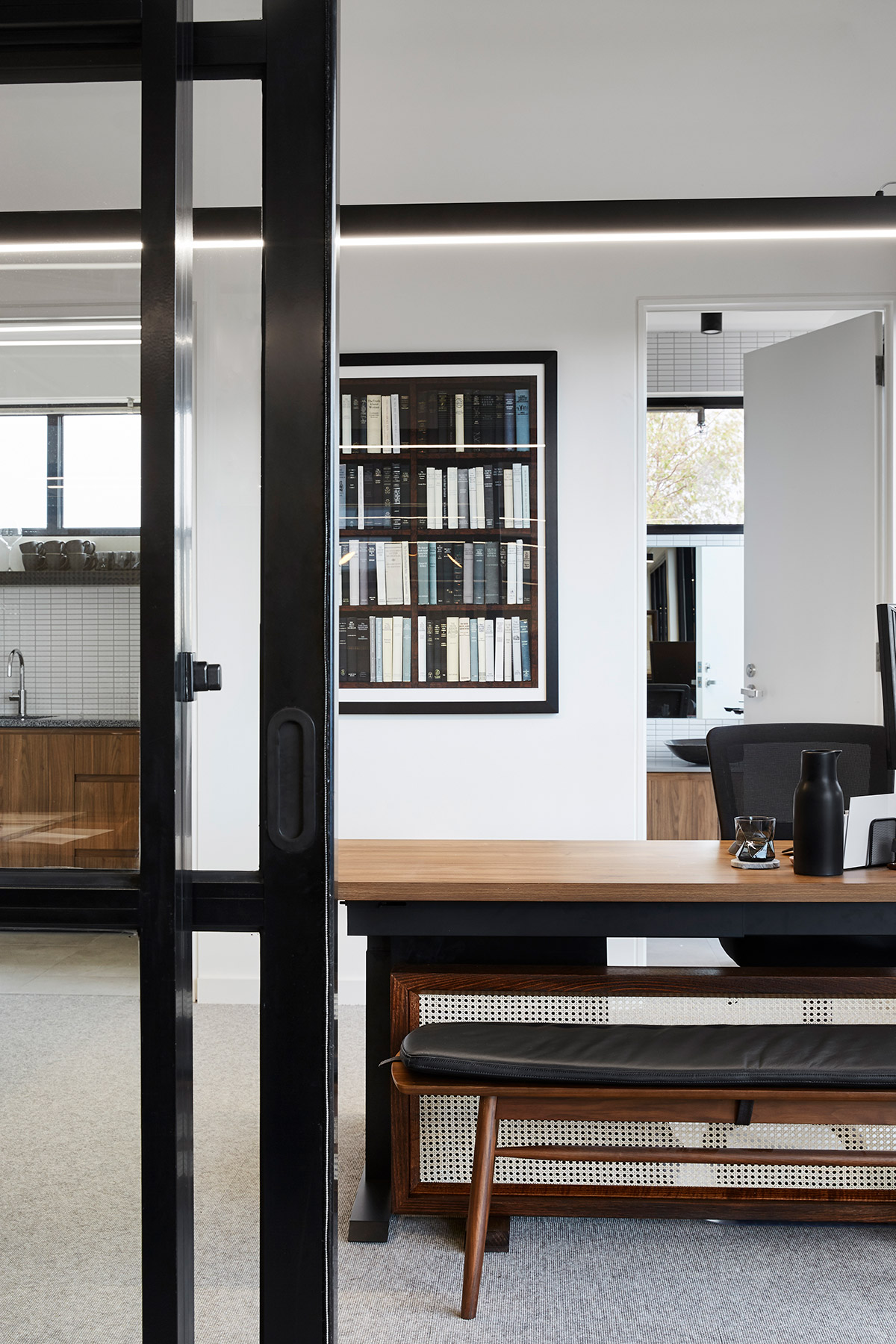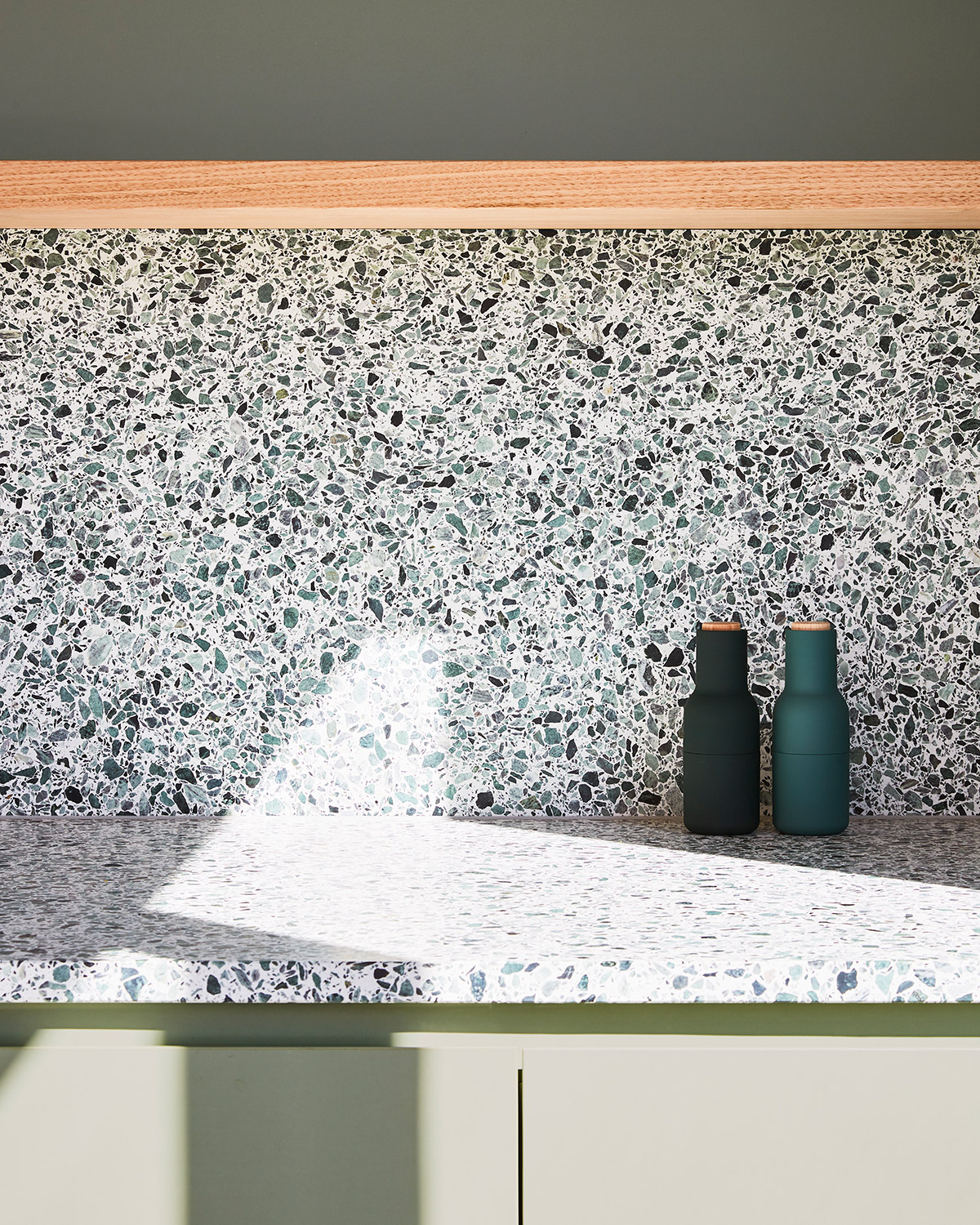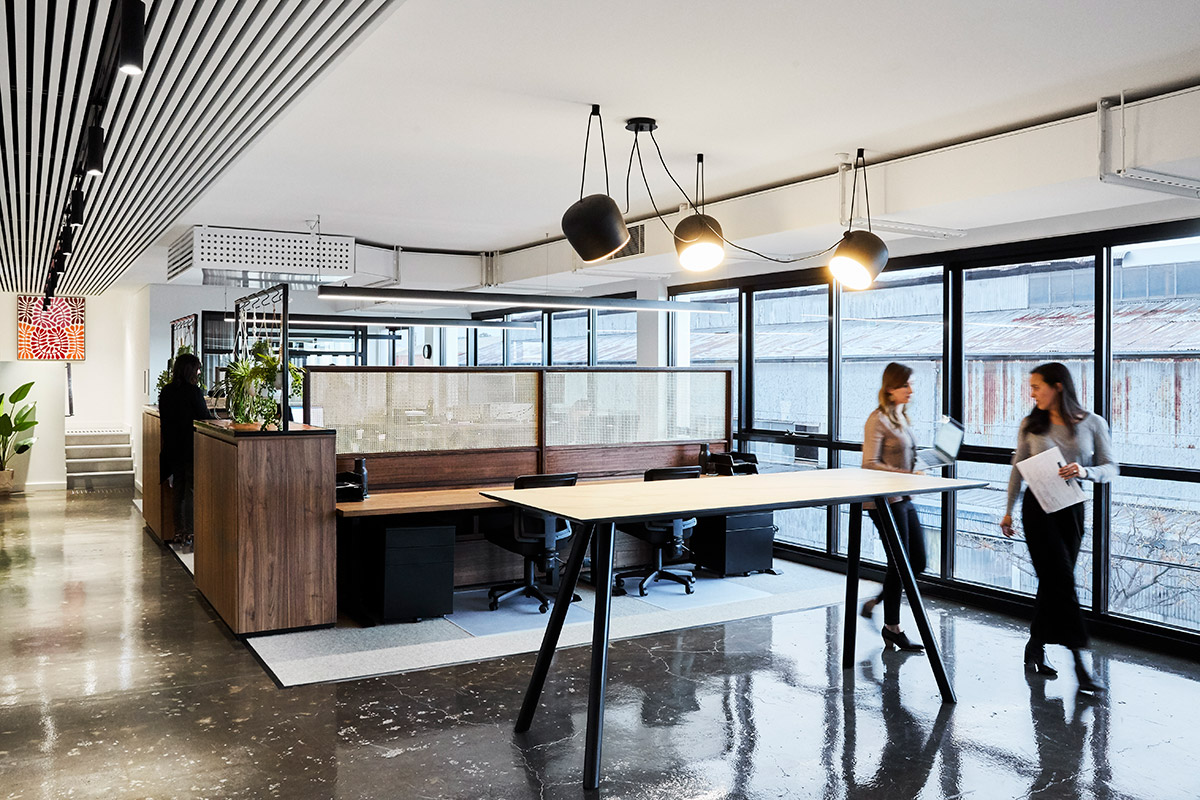 The structure also has a breezy outdoor conservator that lights up in the evenings and also a modern, open-plan kitchen that serves as a gathering space for staff, alongside extensive storage solutions. Just a few steps outside rests a communal landscaped garden and retreat to promote walking meetings with a side of Vitamin D.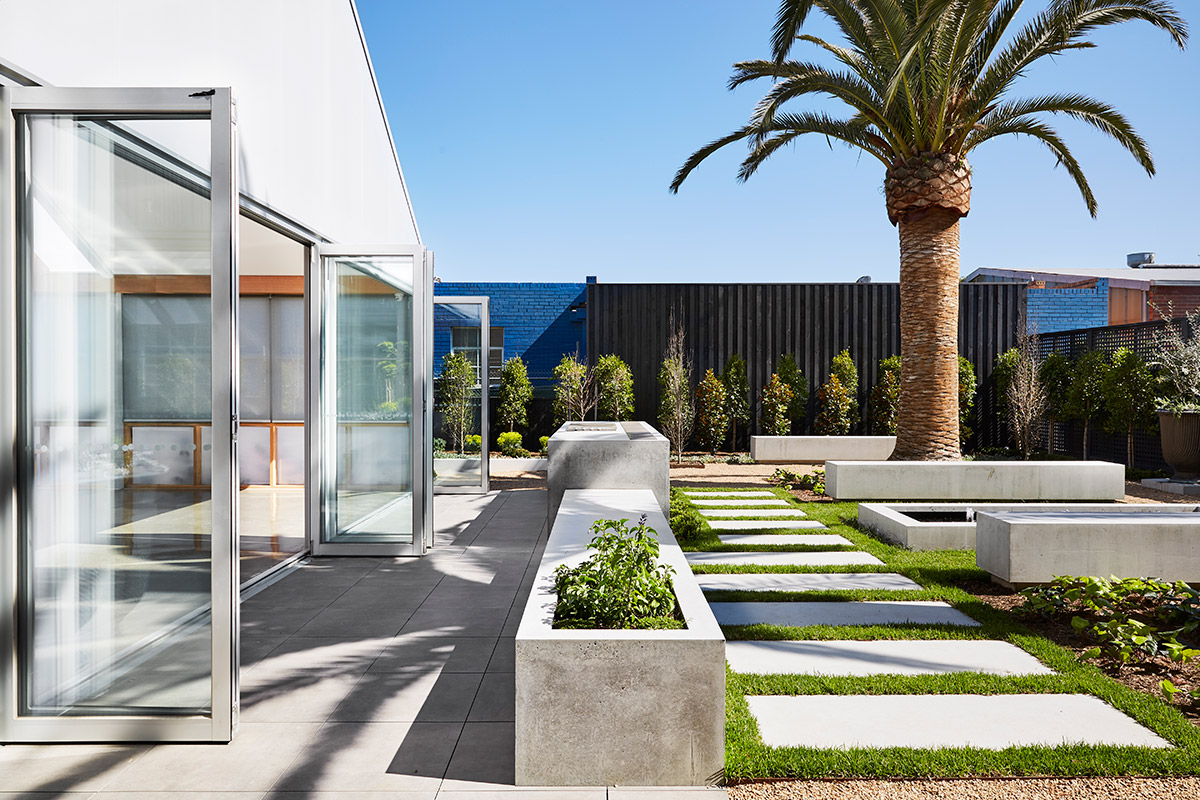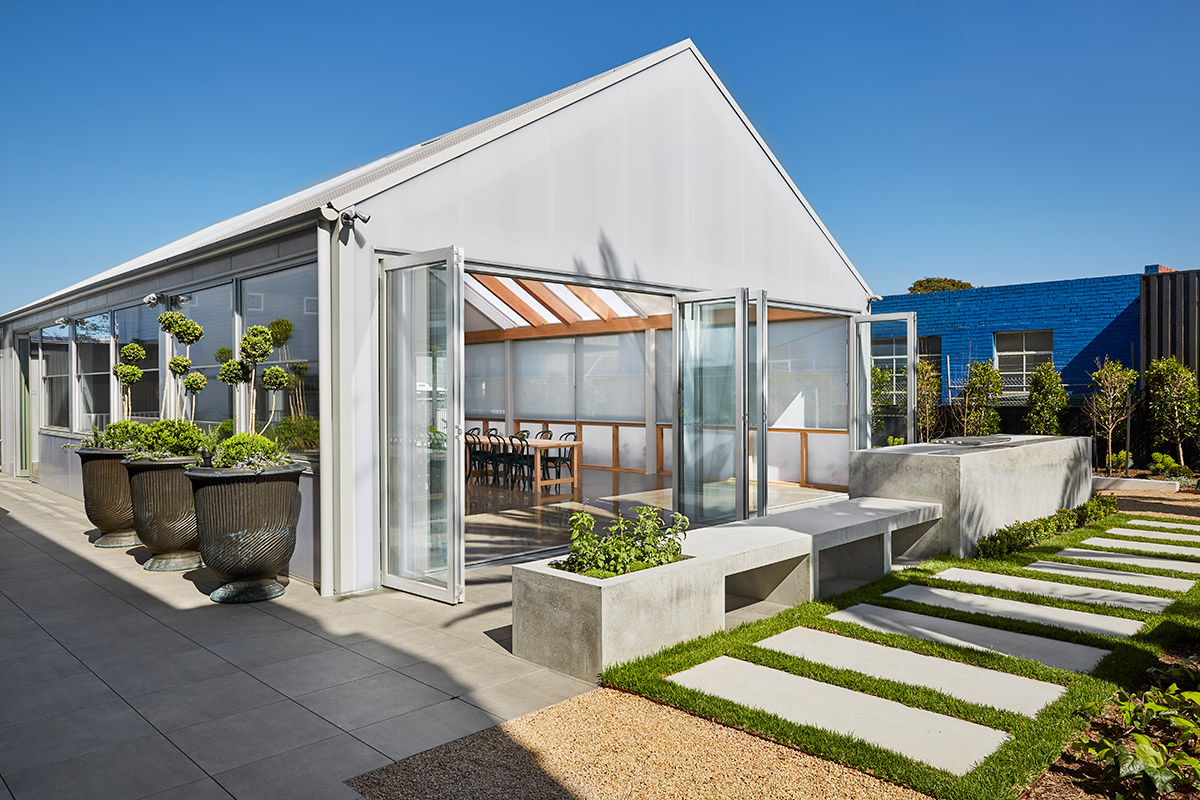 When it comes to work-life balance, the Carman's Kitchen obviously understands that it's crucial to give value to their employee's job engagement, career development, and most importantly, satisfaction. Not only are they awesome in providing such a rewarding place to work, but they also recognise the importance of their employees' well-being both in the office and out. Kudos!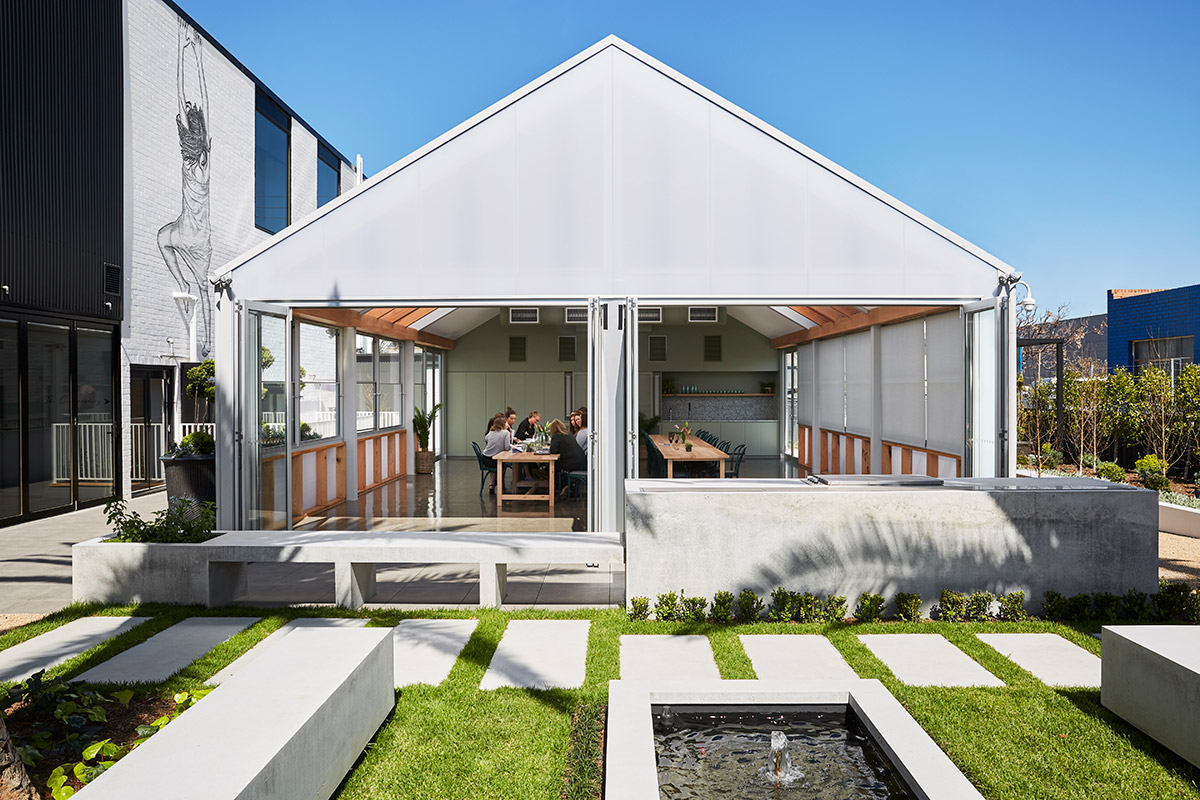 House Project: Carman's Head Office
Architect: Ewert Leaf
Location: Huntingdale, VIC
Type: Commercial (Office Space)
Project Size: 2497 m2
Site Size: 4836 m2
Photographer: Fi Storey