Nestled in Sydney's inner west, the Bridge House by Lot 1 Design is a conversion of a dark, cramped semi-detached house into a contemporary home designed to suit a family of five. To achieve an ingenious combination of style and function, hardworking details and functional finishes have been seamlessly combined. Shall we go inside?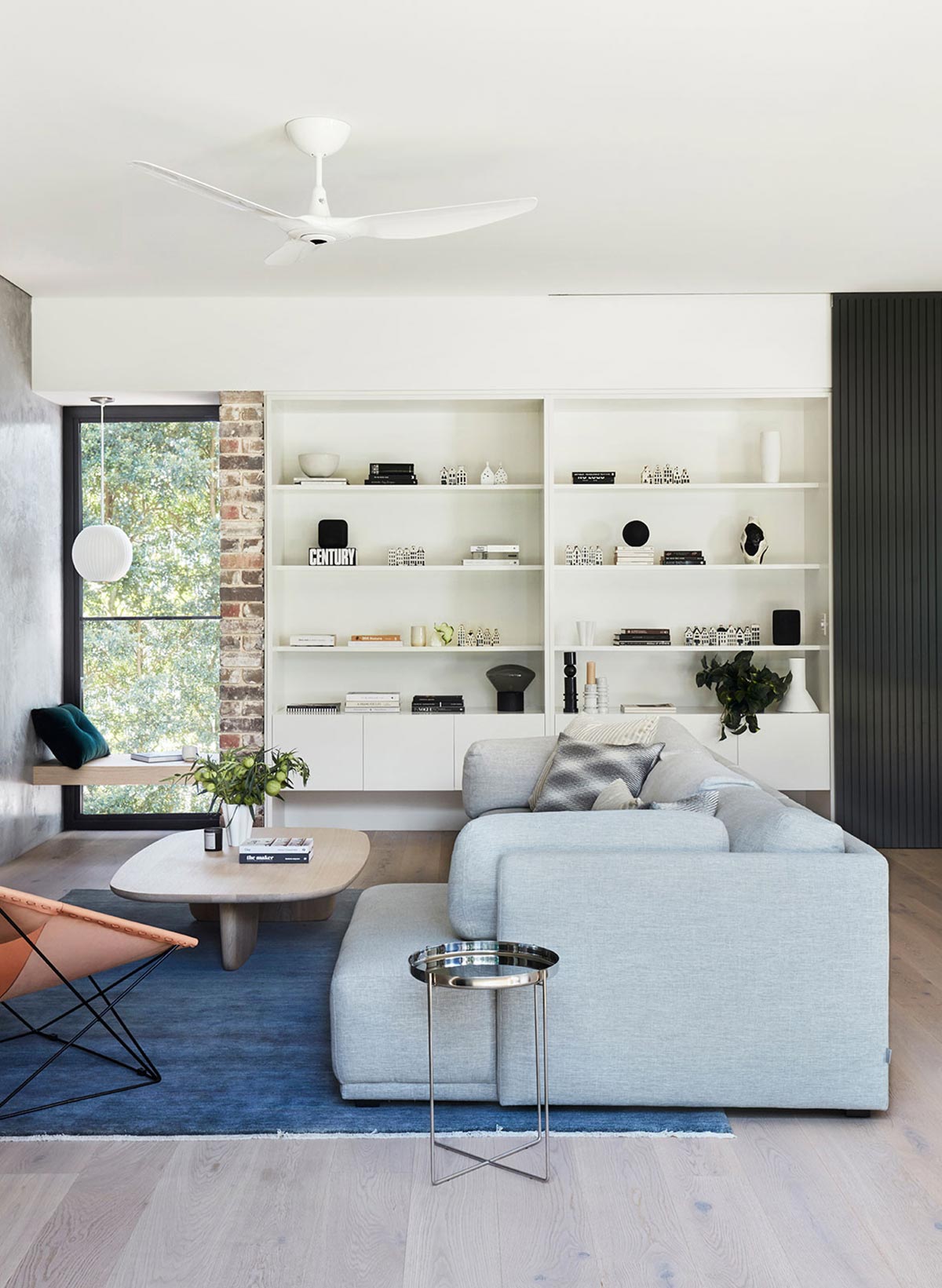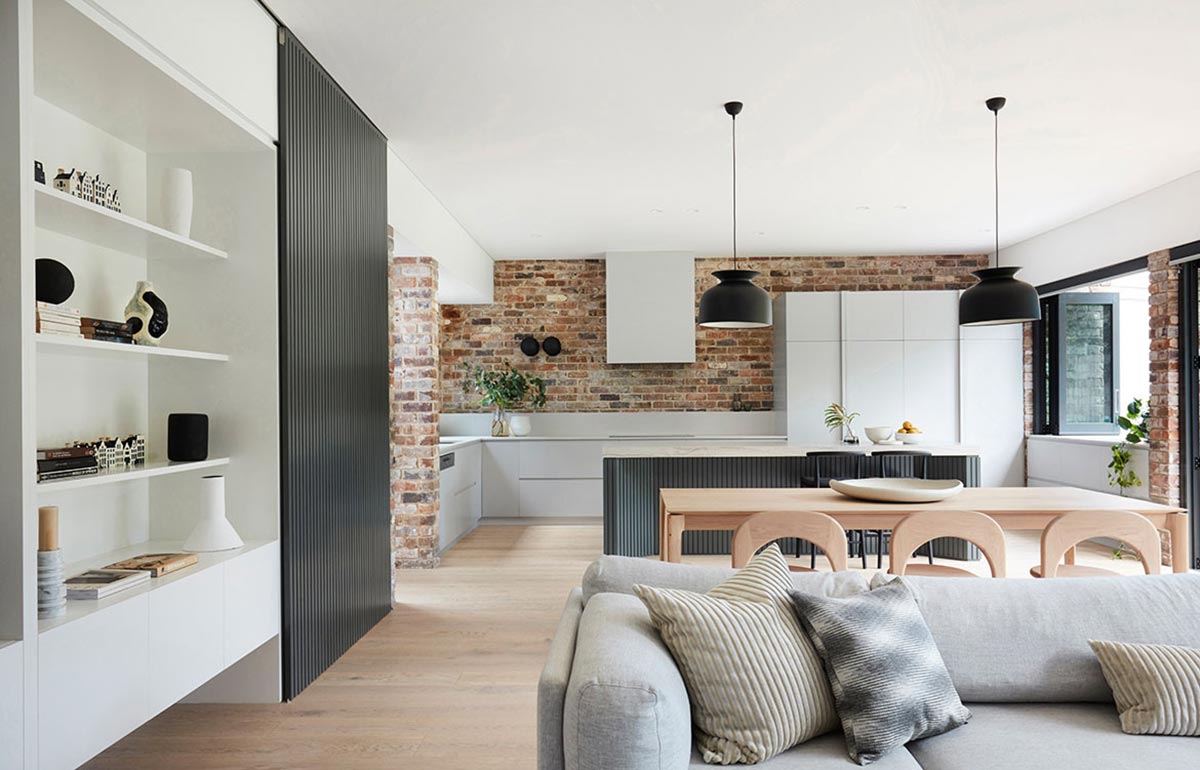 To complement the original elements of the house, which include recycled brick and muted timber, a contemporary and classic palette of materials has been used. These materials add warmth and express robustness to the spaces. Because of the material's high tactility, the kitchen joinery detailing and finish were kept to a minimum. Despite the fact that full-height cupboards were held off the ceiling to maintain the brick's visual impact, ample storage was built in.
Bricks that were uncovered during the renovation formed the genesis of the design. "Remnants of the bricks from the existing chimney in the internal courtyard were our starting point." – Lot 1 Principal Tammy Miconi.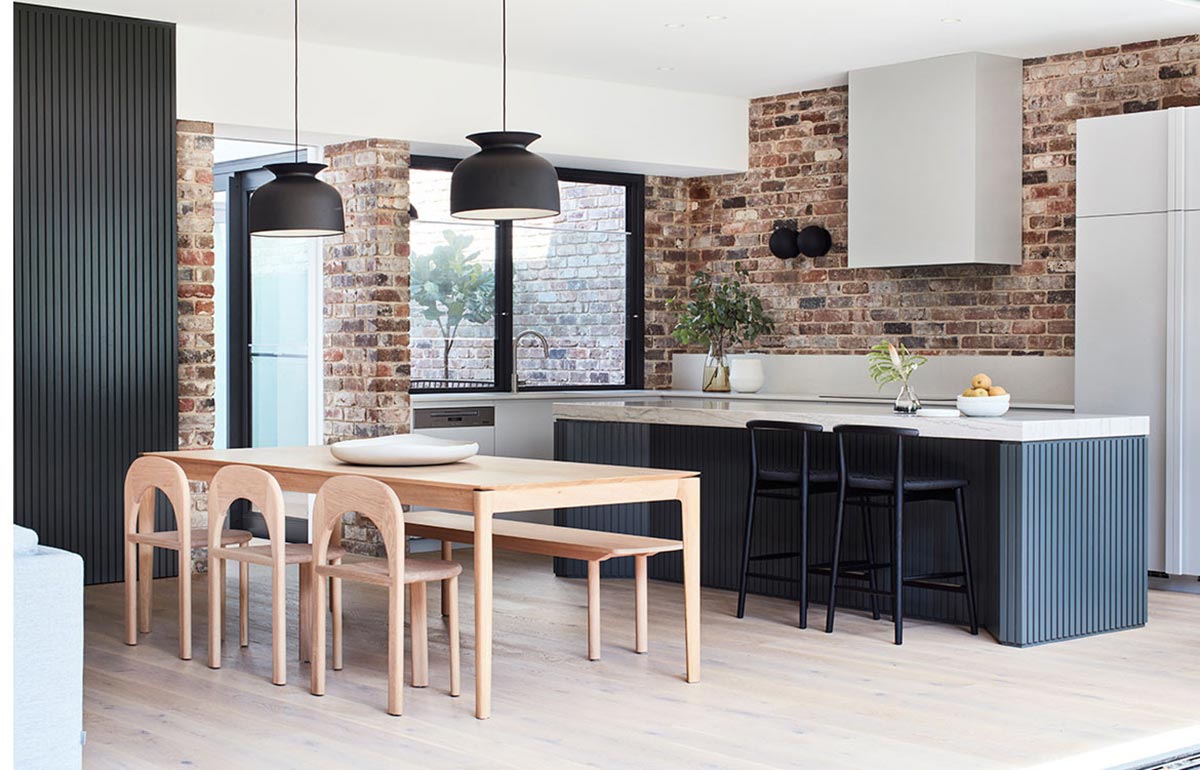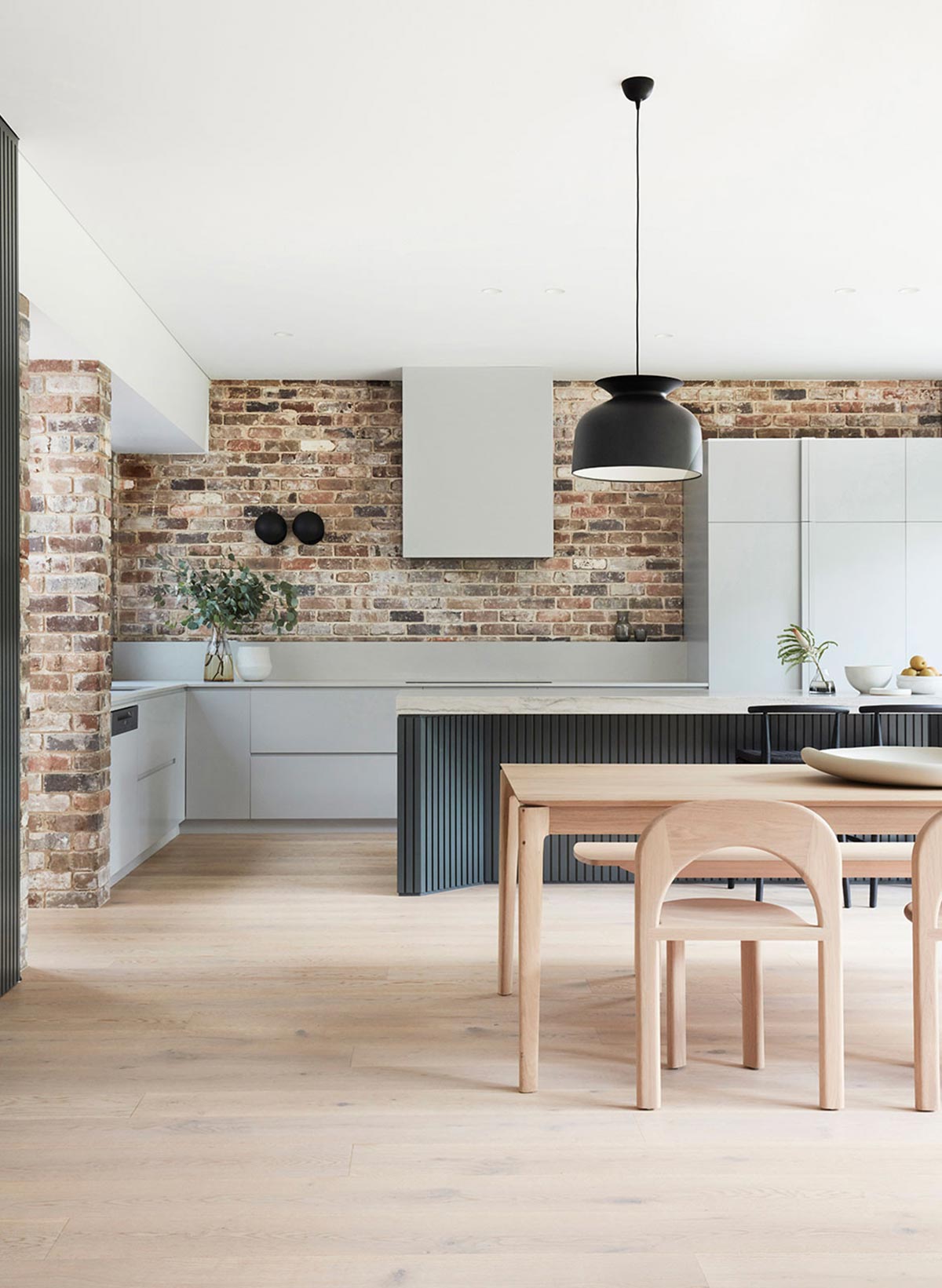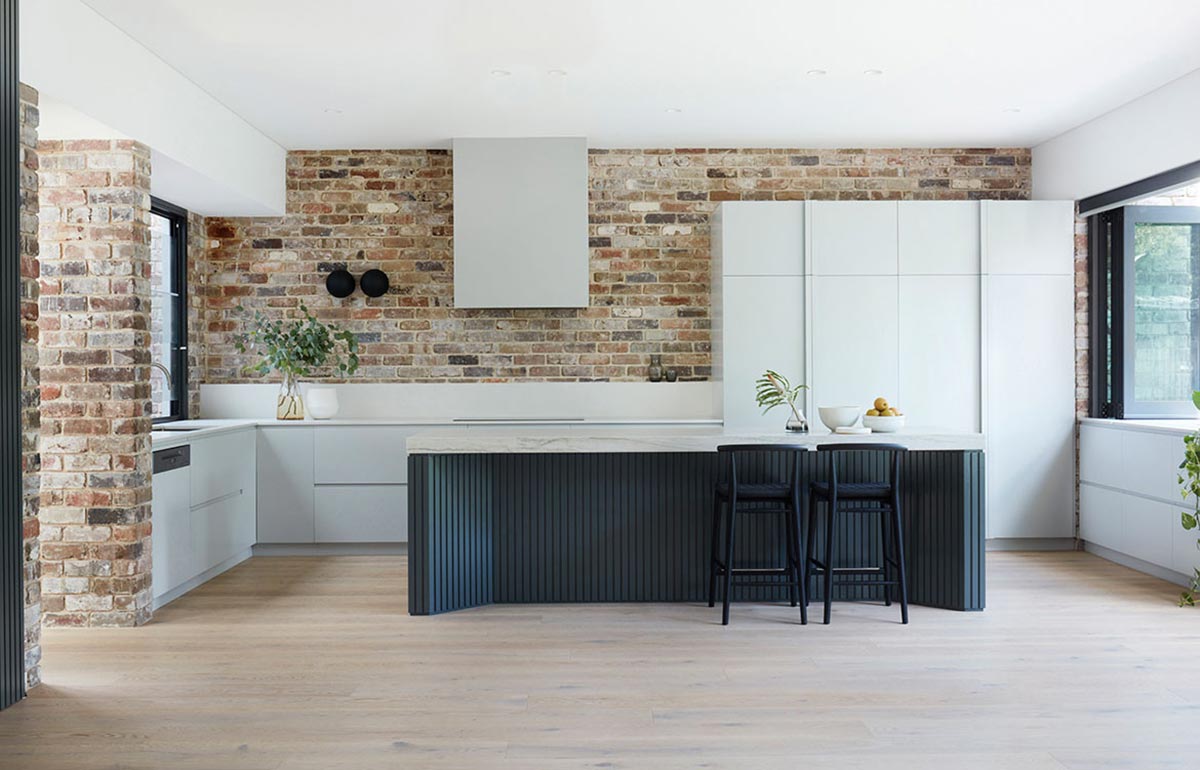 Objects, rather than design flourishes, add life to the living room's smooth shelving. A dark ridged sliding door provides a visual link to the kitchen while still cleverly concealing clutter. An elegant transition between old and new is created by a double-height void opposite an internal courtyard.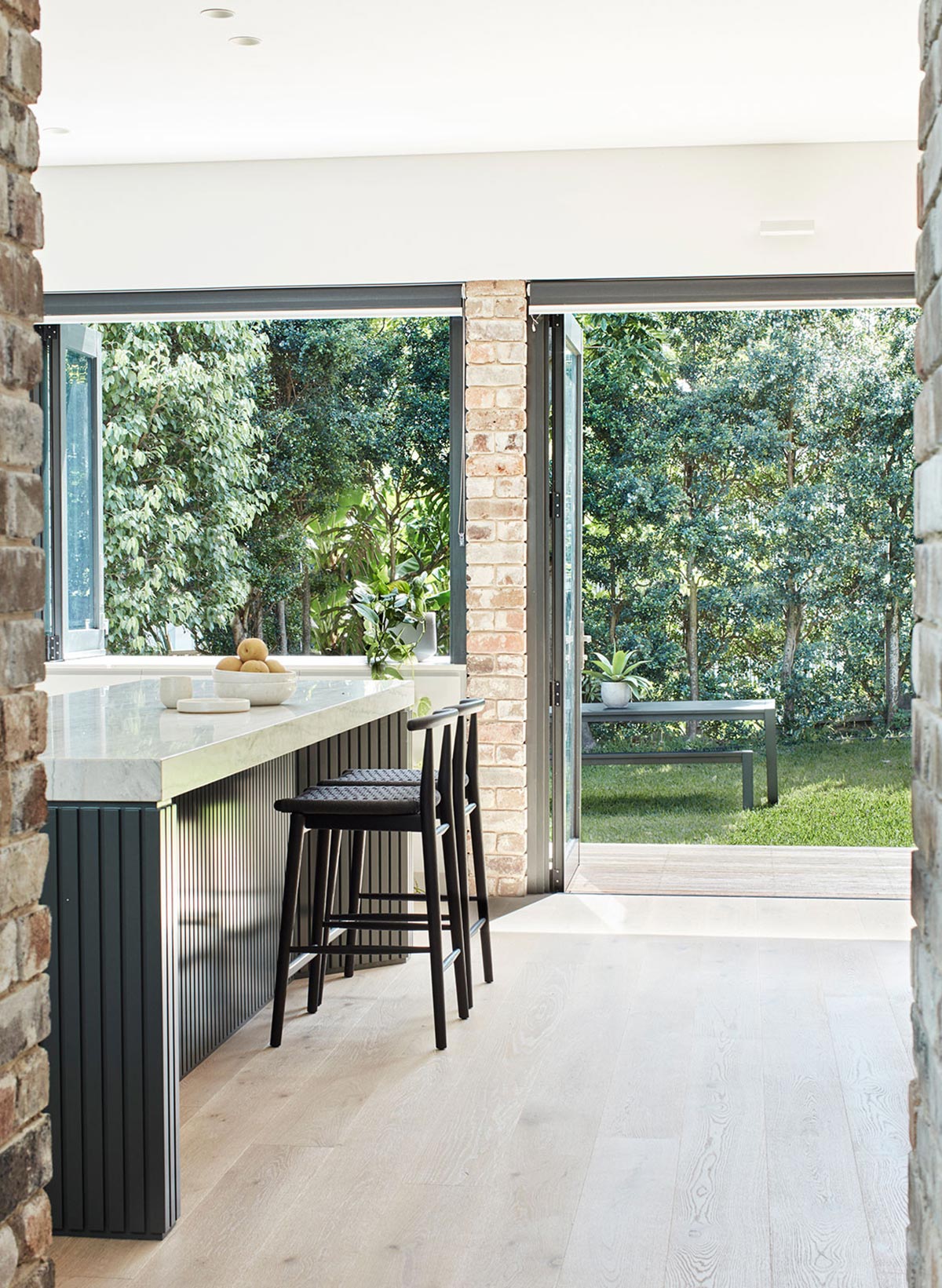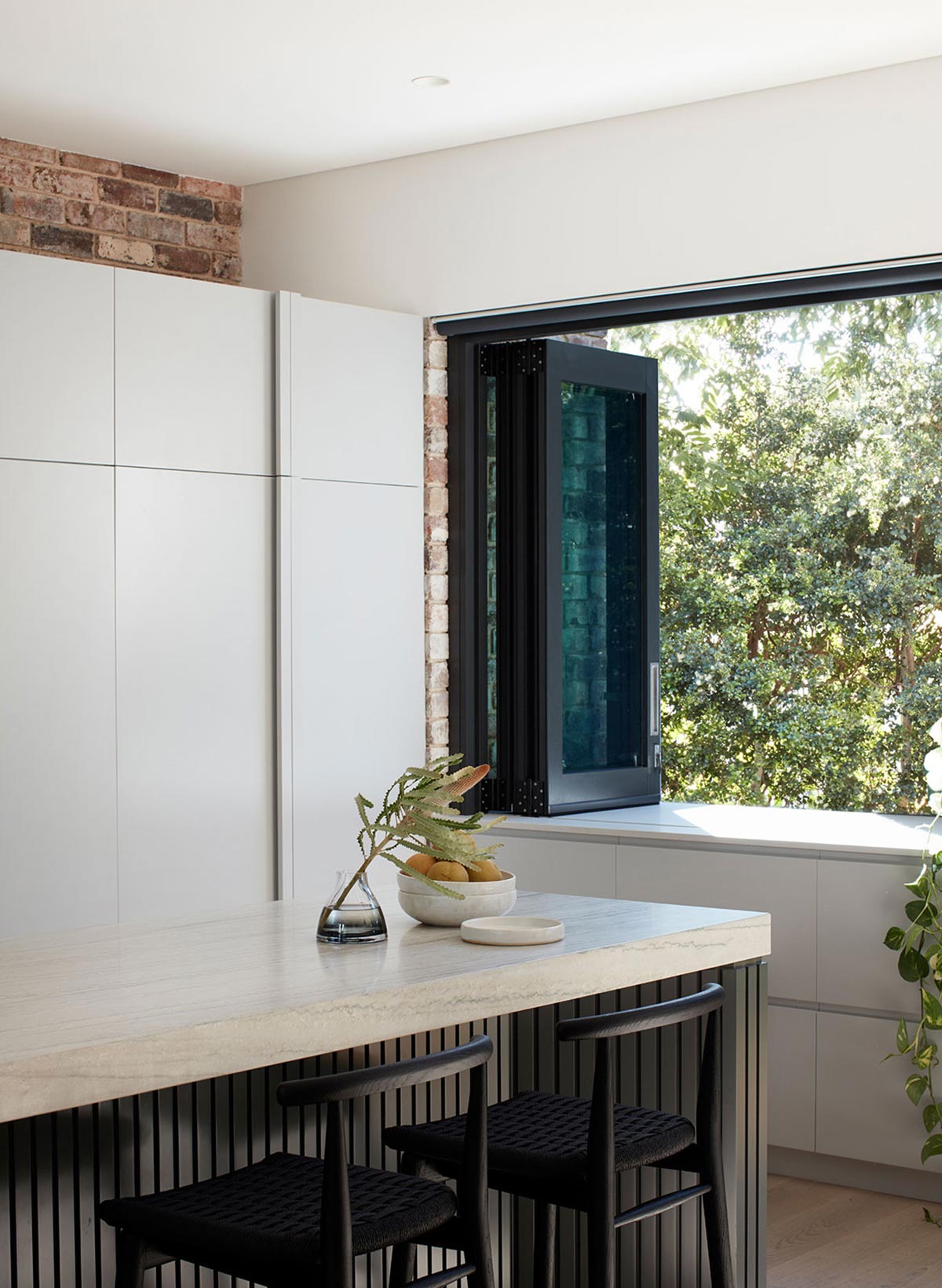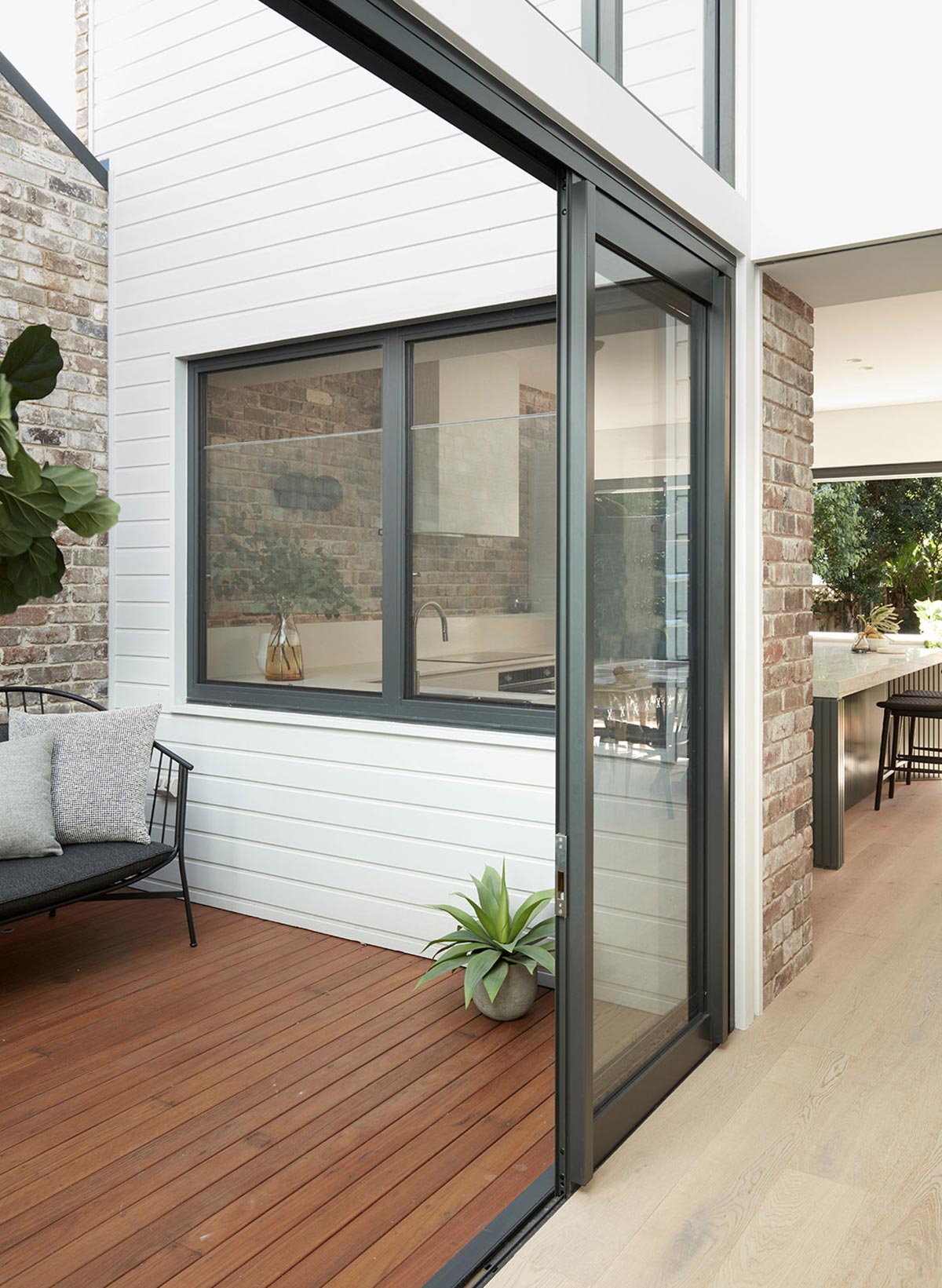 At ground level, it opens out onto a large light-filled combined kitchen living and dining room that spills out onto a deck and lawn. Making the home feel more generous required careful consideration of how the indoor and outdoor spaces would fit together to maximize the sense of outlook and openness.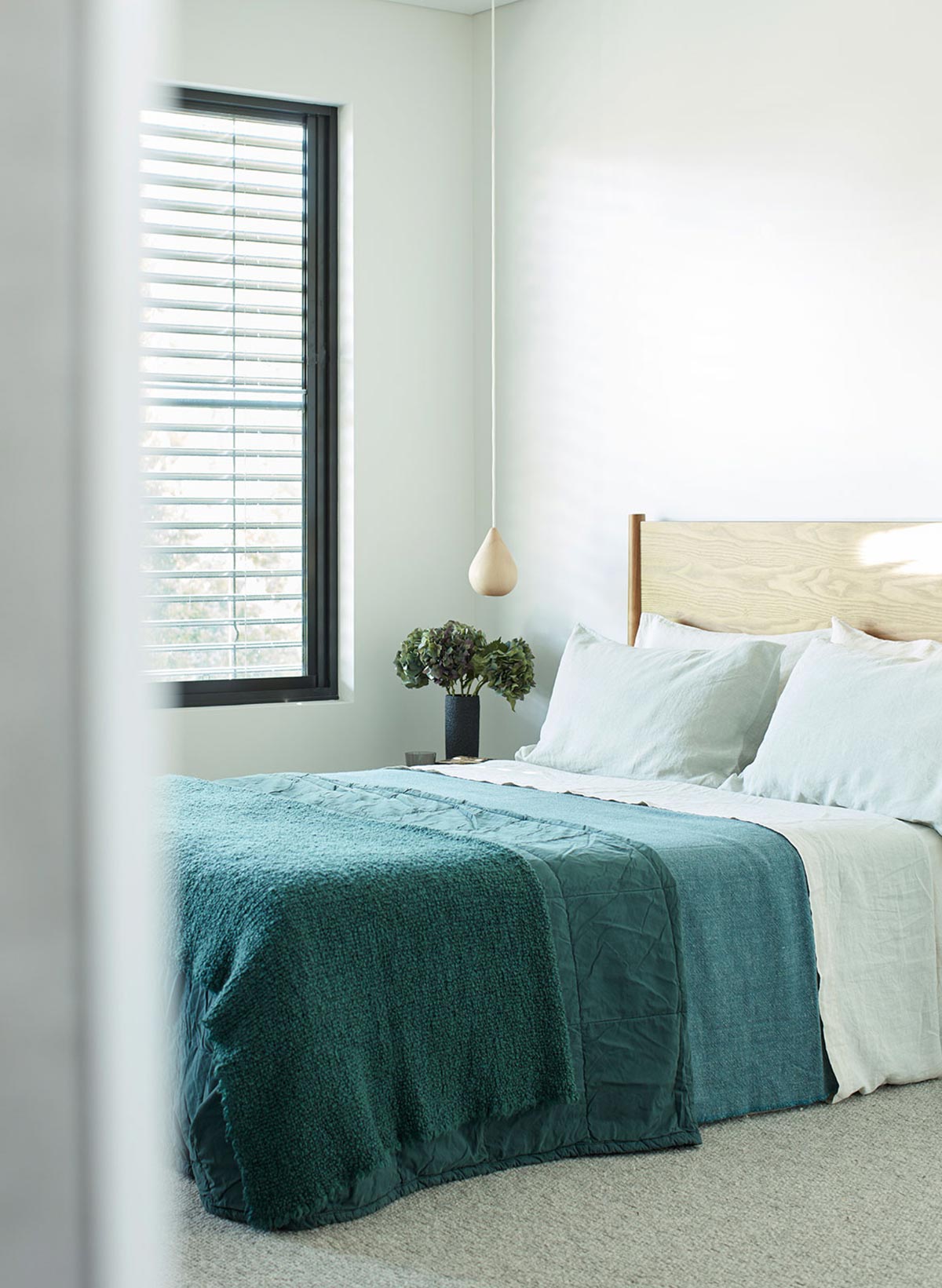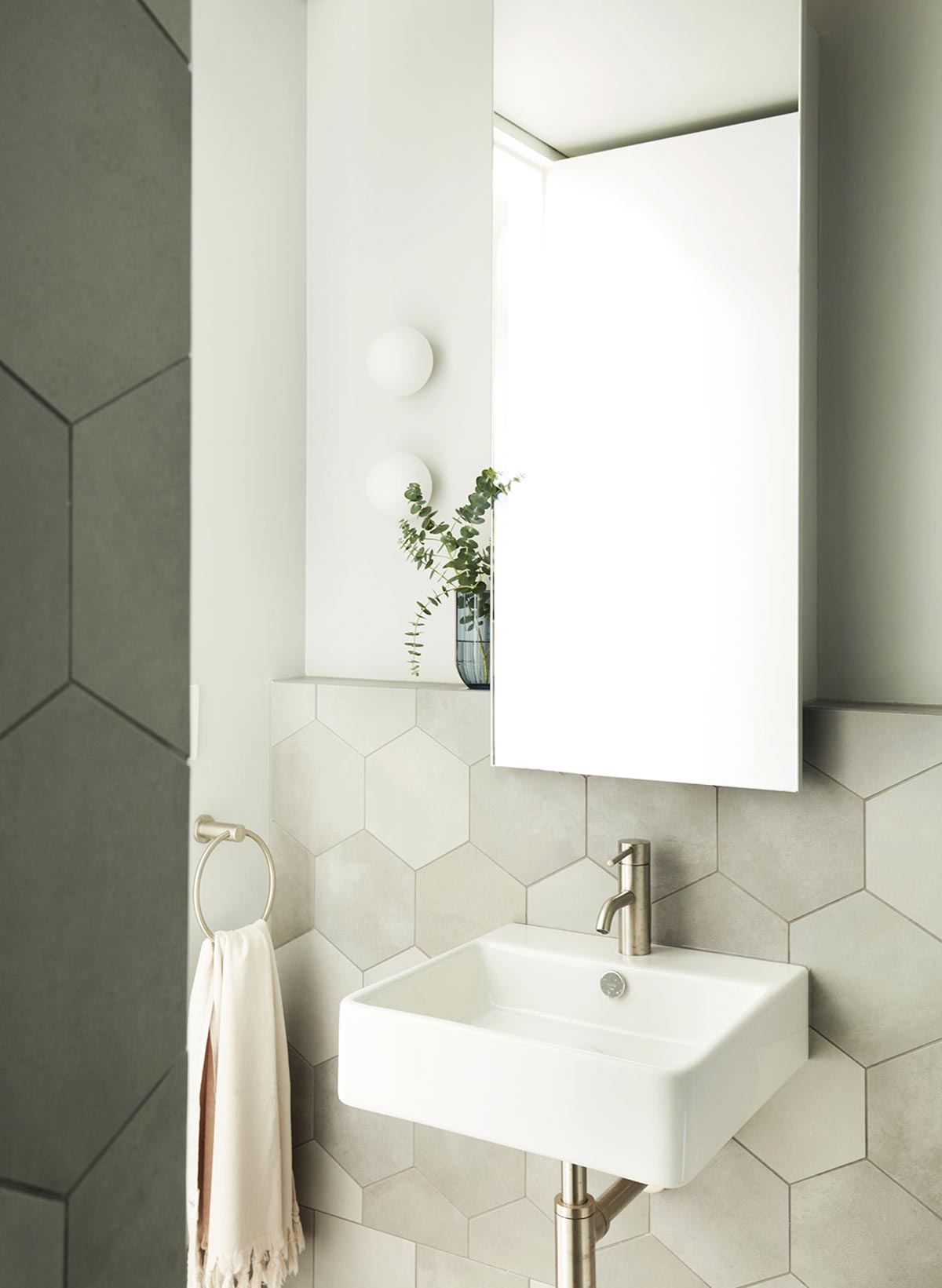 The master bedroom and ensuite, as well as two additional bedrooms and a bathroom, are located upstairs. The design of each space varies slightly from the other, but the common language of composition remains. All was kept coherent, consistent, and of the same design type. Two thumbs up to Lot 1 Design and the whole team!
Project: Bridge House
Location: Sydney, Australia
Type: Renovation
Interior Designer: Lot 1 Design
Architect: Peter Valencic
Builders: Richards Building Co
Stylist: Alexandra Gordon
Photography: Prue Ruscoe