Contemporary architecture inspired by Spanish living and built on a weatherboard cottage in Paddington. This is not your average house design. Arcos is a pre-war cottage renovated to become a Spanish inspired Queenslander on a grand scale. This contemporary interpretation of the original cottage led to raising and rebuilding the original structure, elevating its position and view across the Paddington skyline. Designed by Joe Adsett Architects and home to Rob Gray of construction company Graya. Rob set out to create his forever home with his wife Meghan. We take a closer look…
We first discovered Arcos during our Let Us In home tour and were taken with the sheer scale of this build. Named 'Arcos' (Spanish for arches) this home certainly embraces arches throughout the entire design. Arches can be seen in doorways, hallways, joinery and decor. The curves undulate throughout and help soften the bold materials in order to create more of an inviting interior, regardless of its overwhelming scale. The natural and warm colour palette is also complementary and a distinct nod to a Spanish design influence.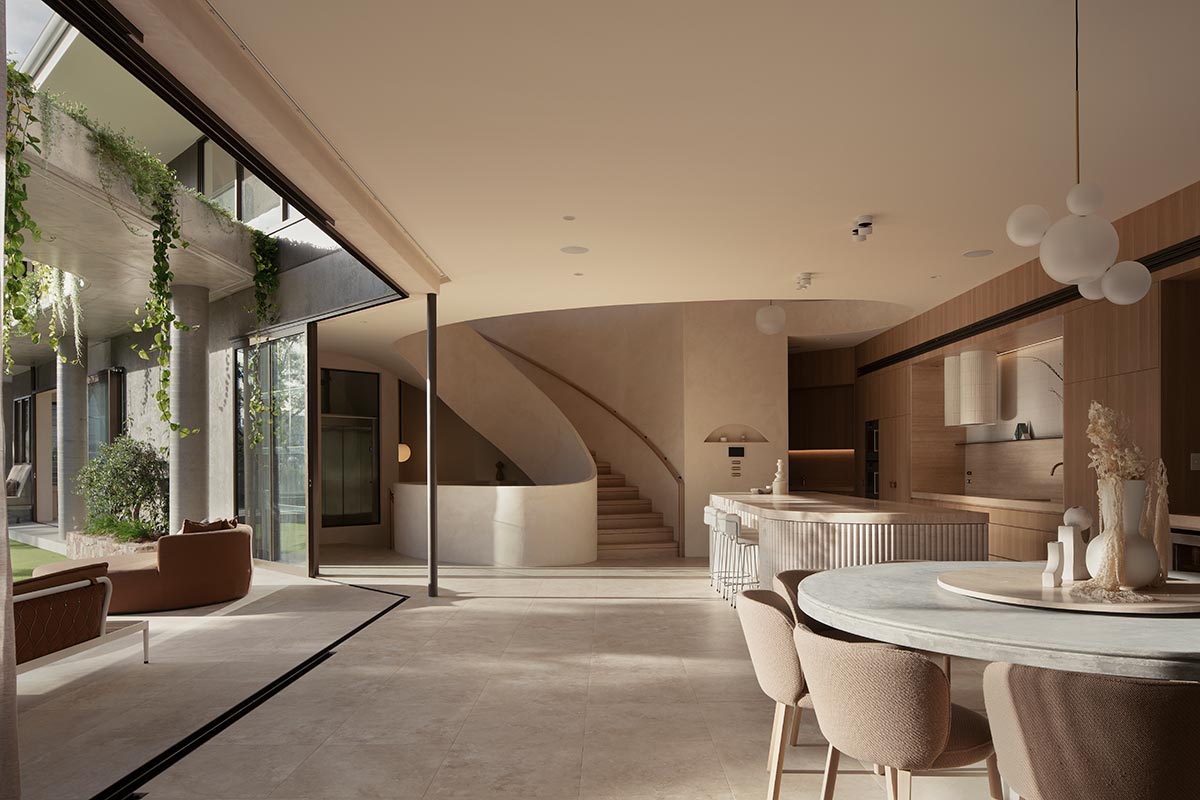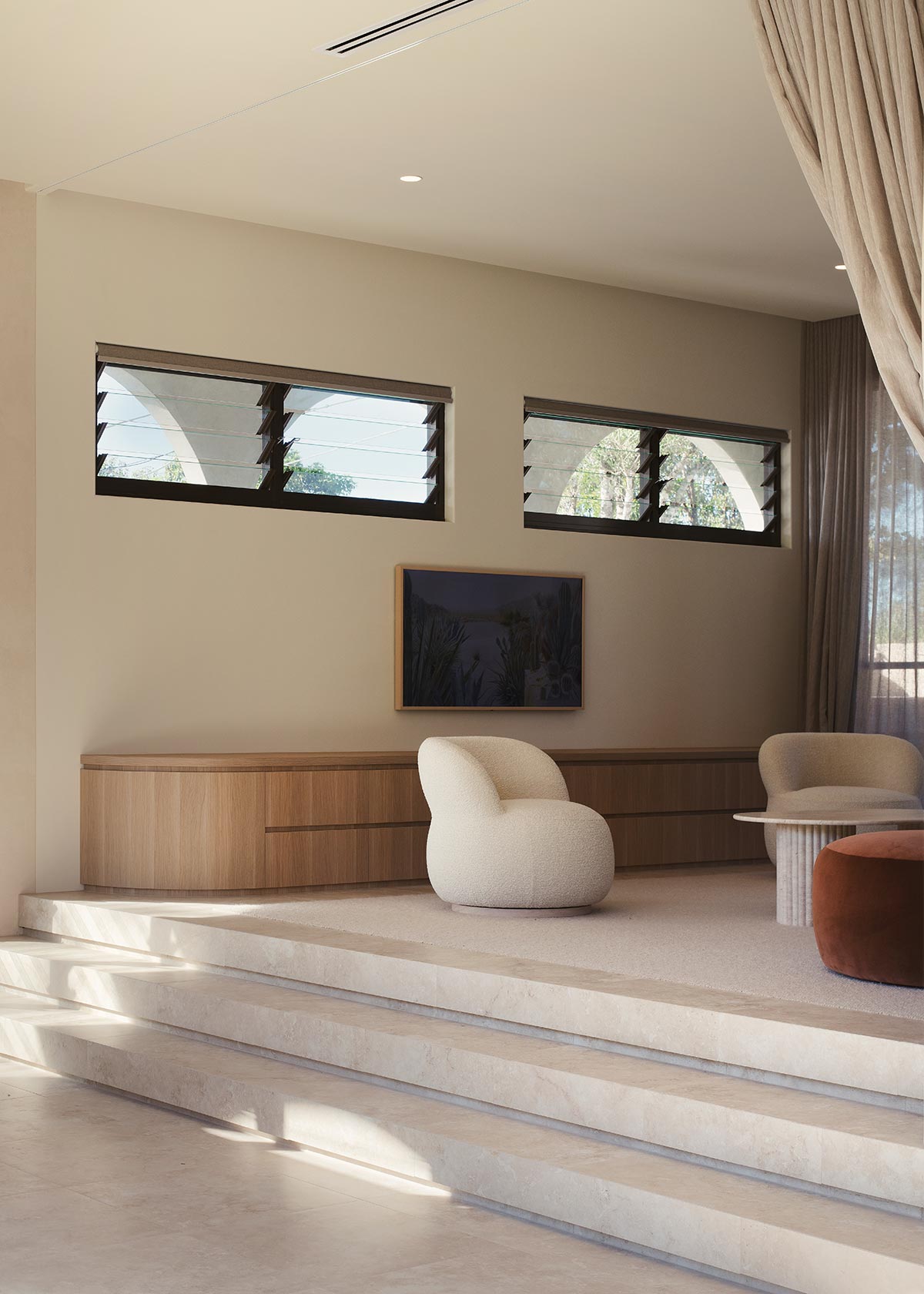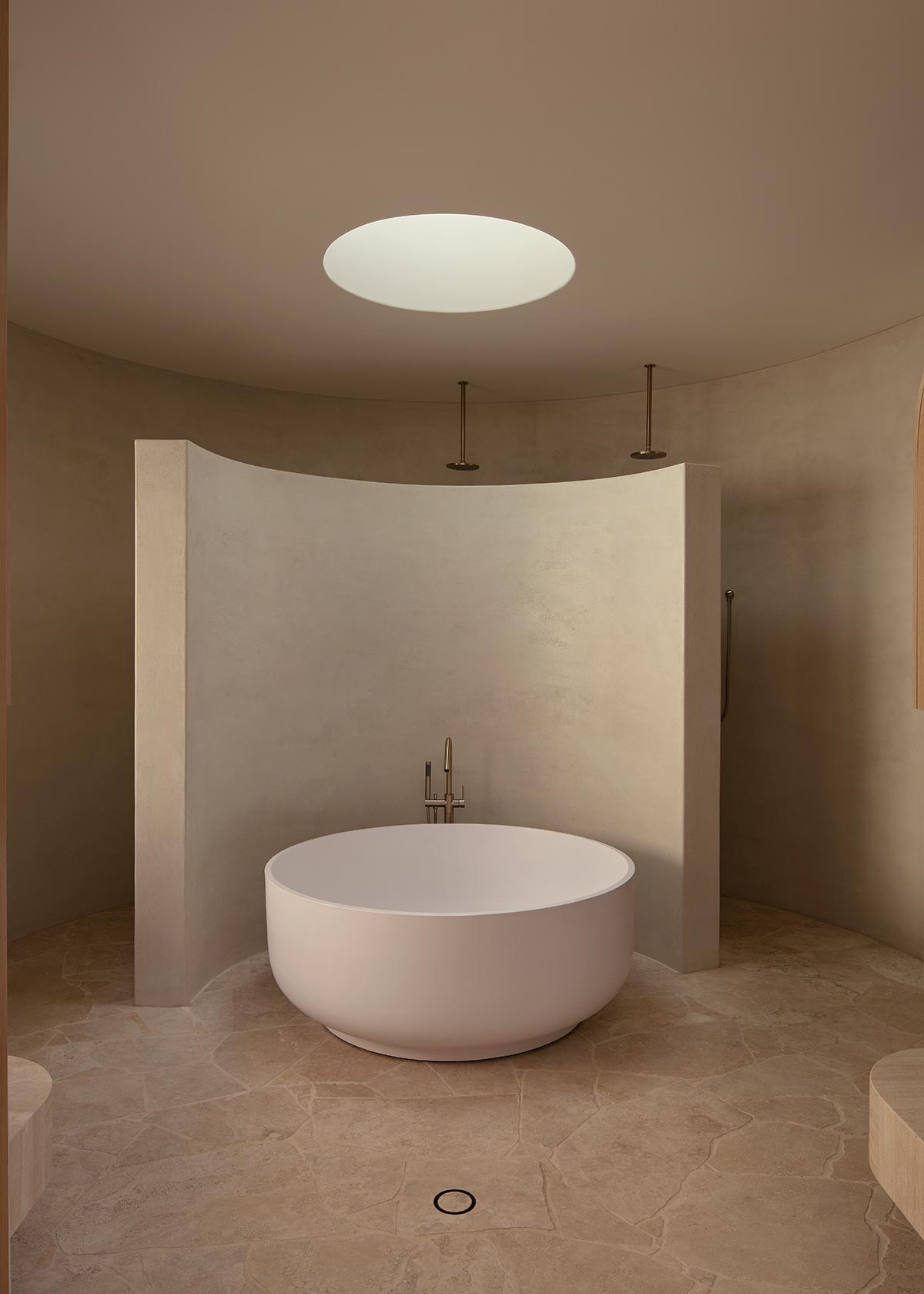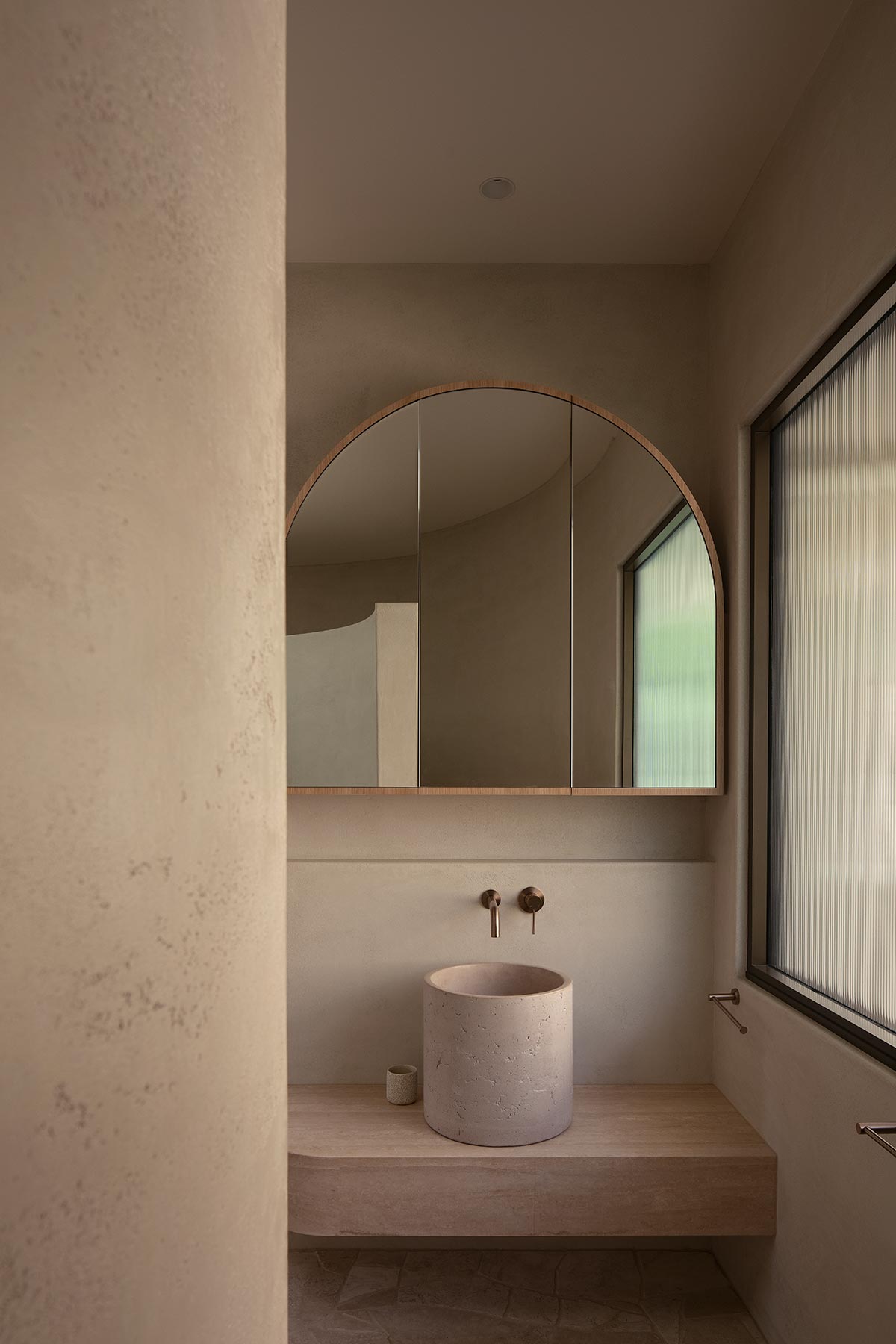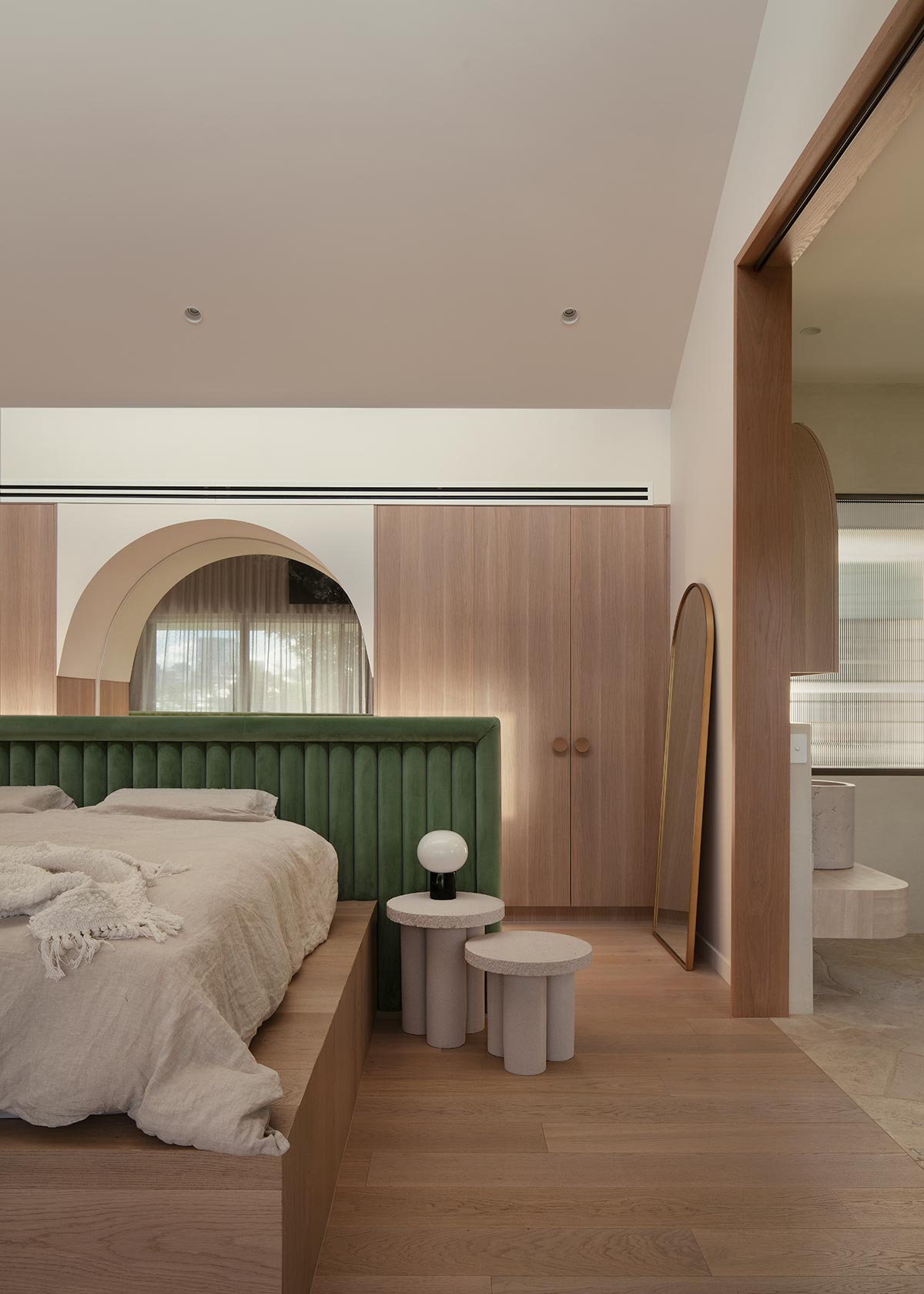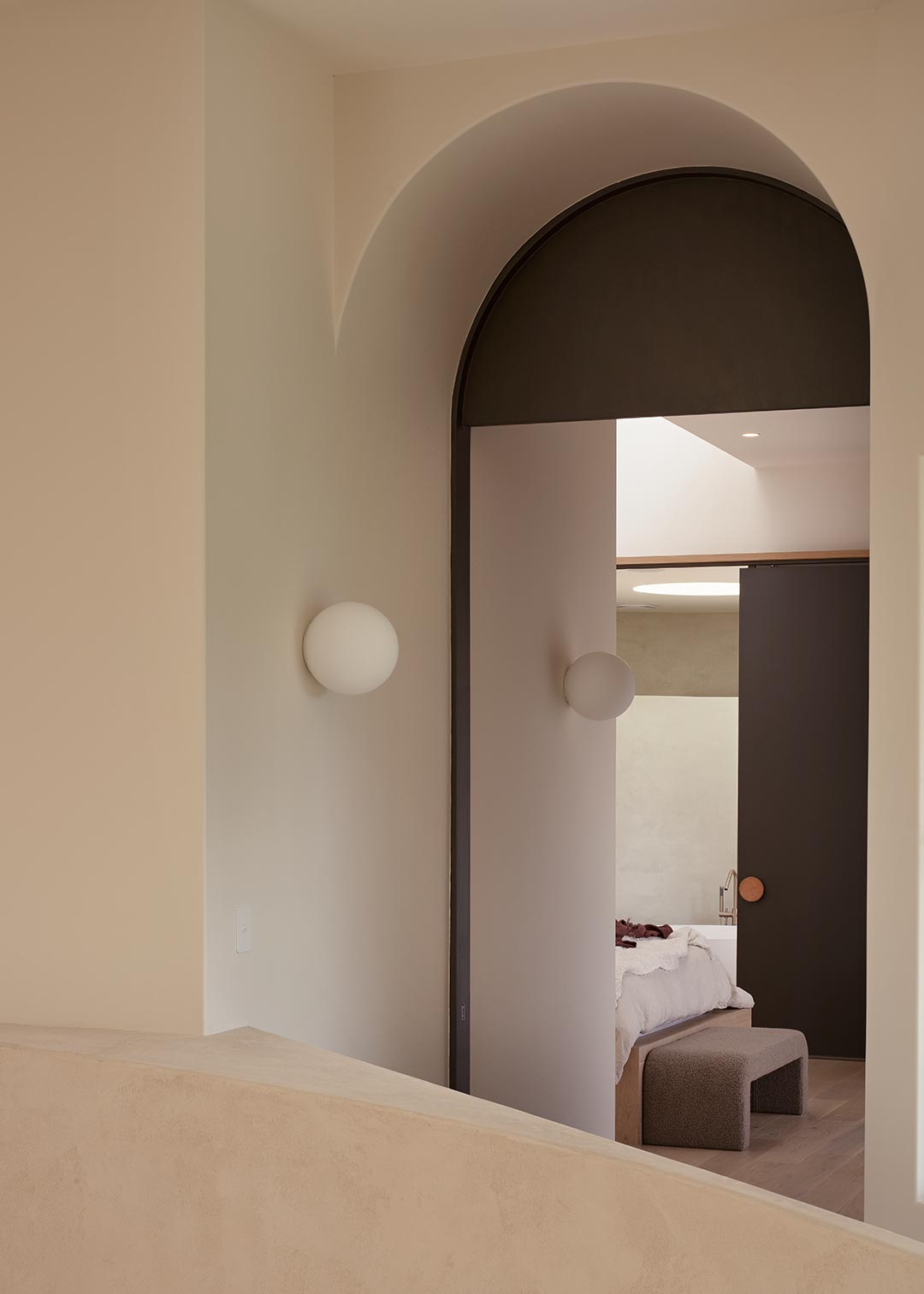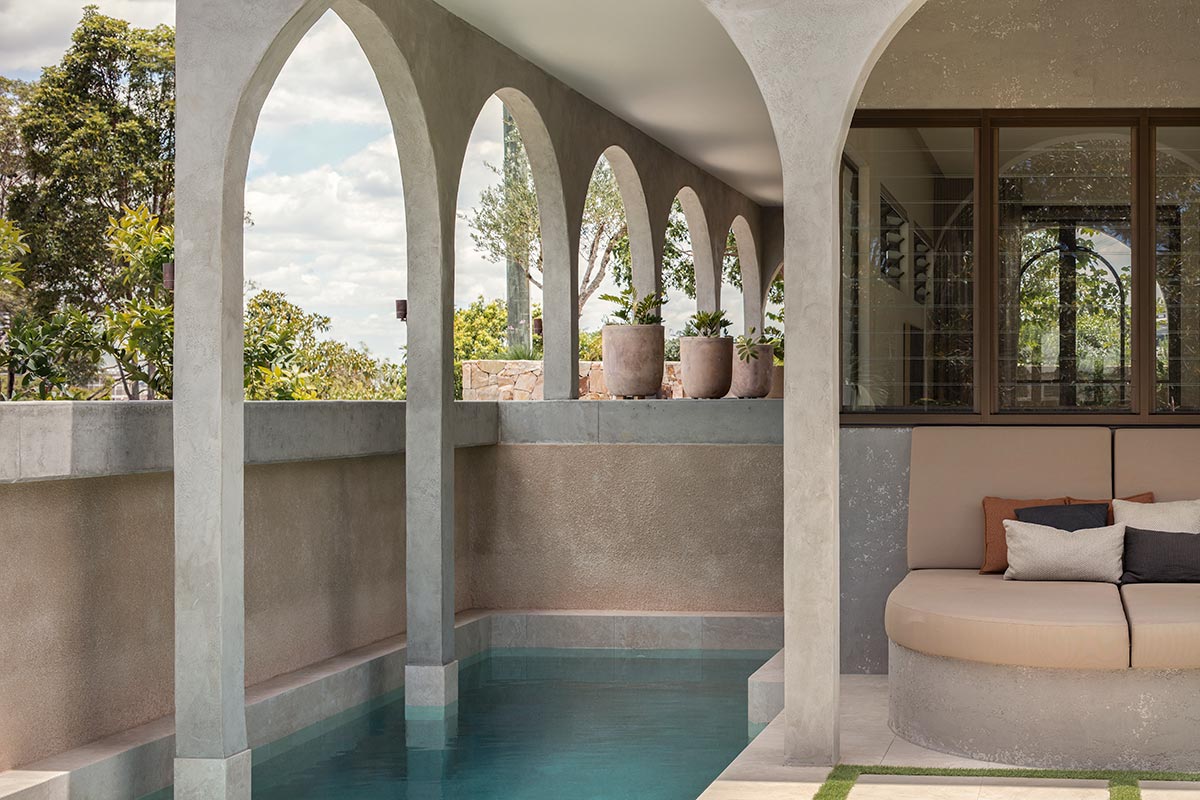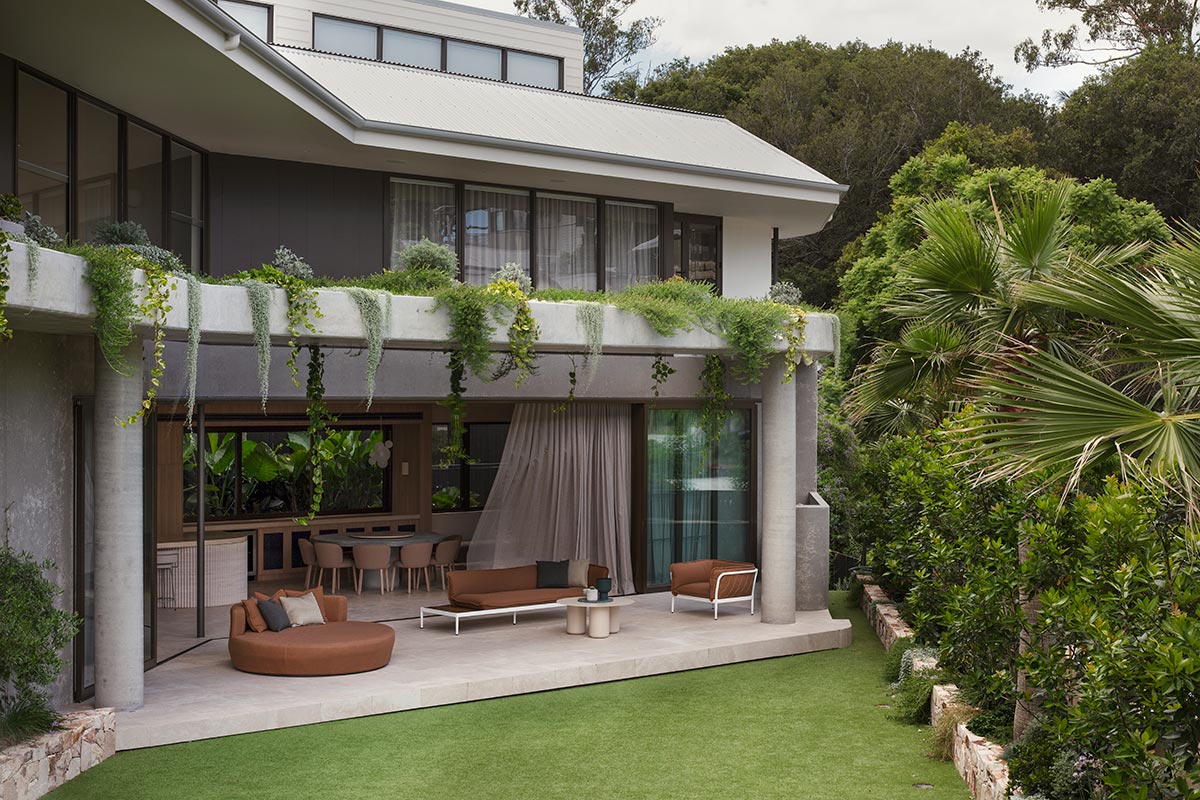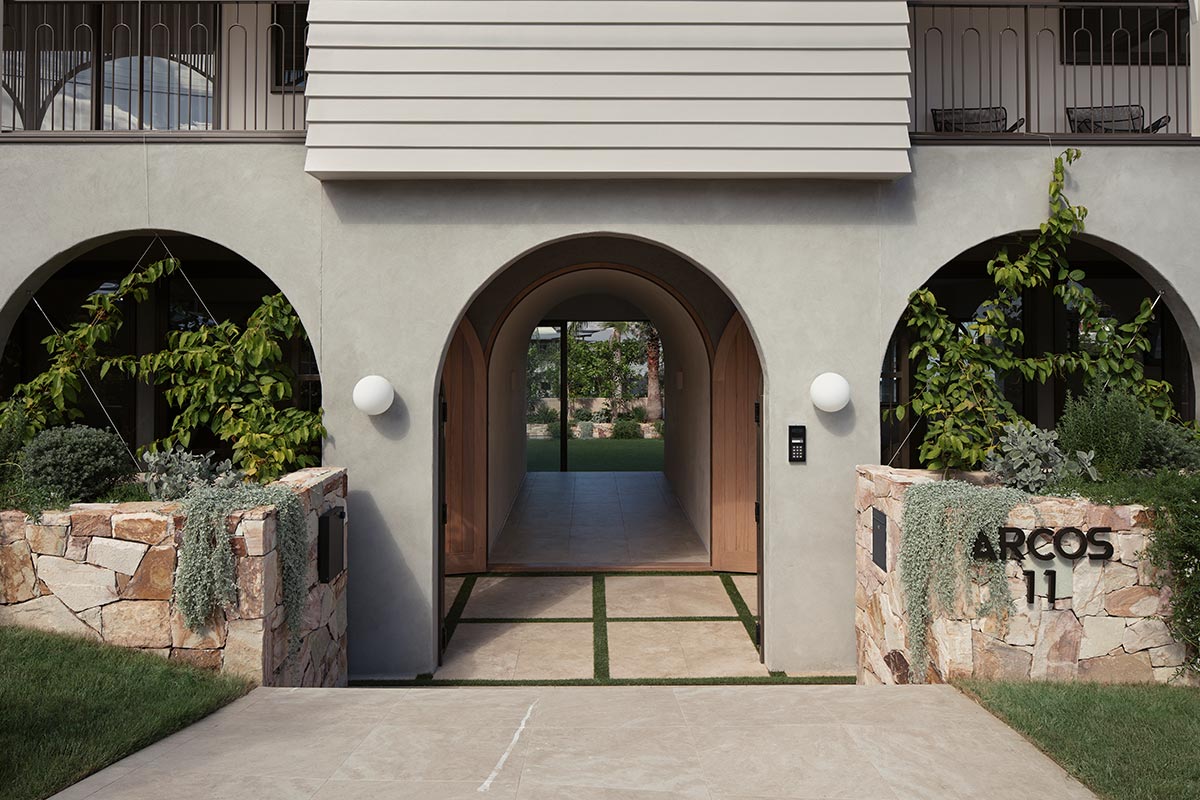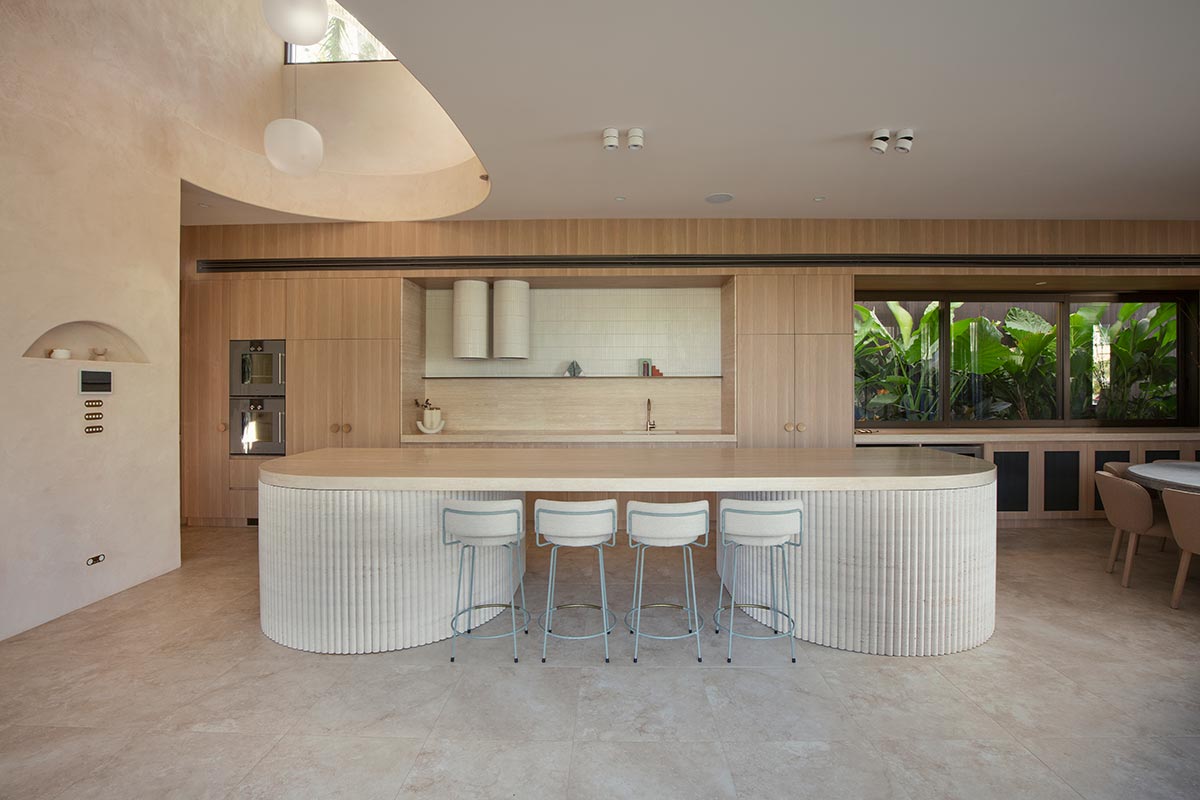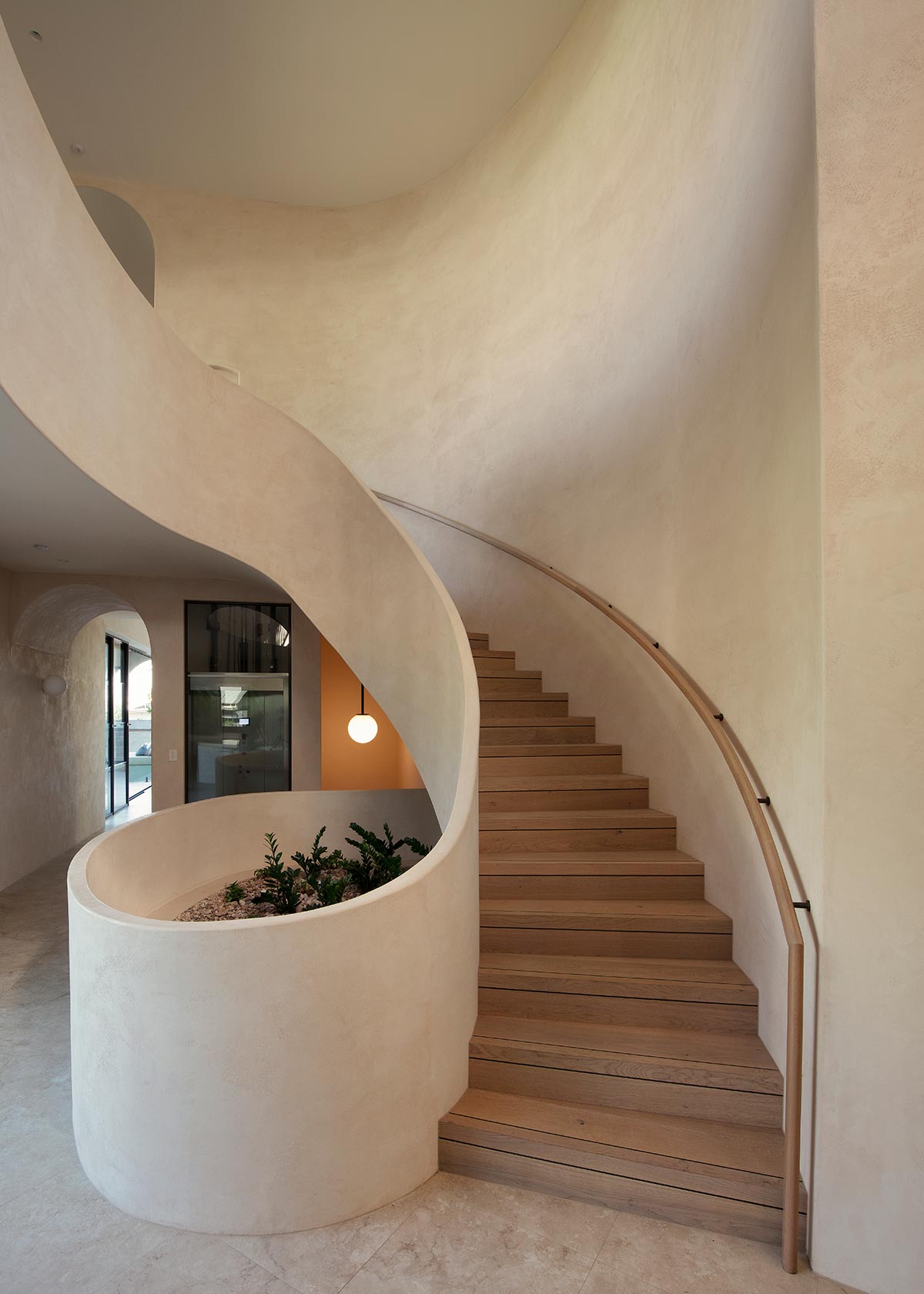 Design: Joe Adsett Architects and Graya
Photography: David Chatfield
Location: Paddington, Brisbane / Mianjin
For more, watch the full walkthrough of Arcos.