Annerley House is a renovation and extension to an existing traditional Queenslander workers cottage, by Zuzana & Nicholas architects. The main aim of the project was to improve the home's connection with the outdoors, allowing the whole family, including their young children to really make the most of the space and enjoy the garden.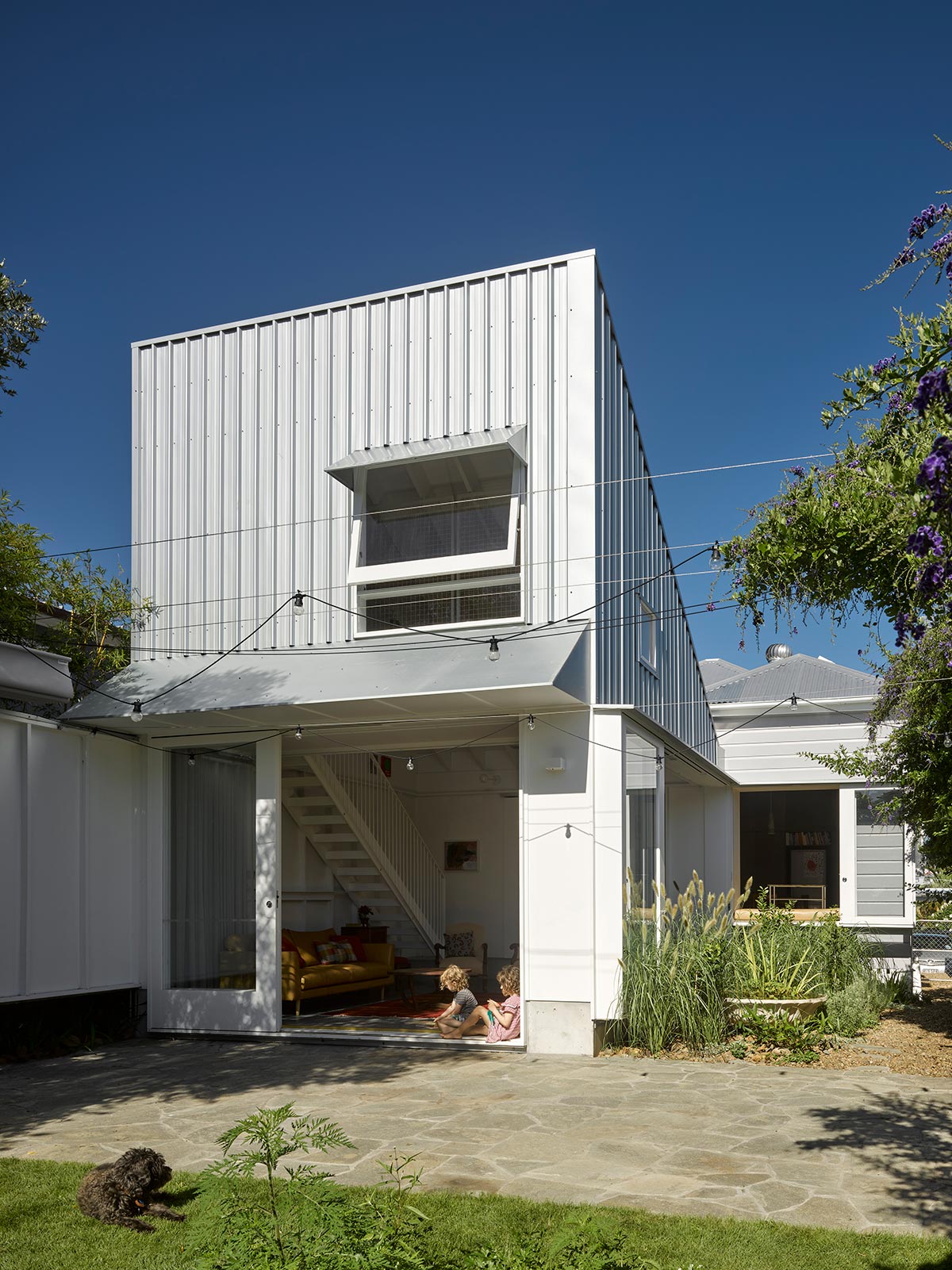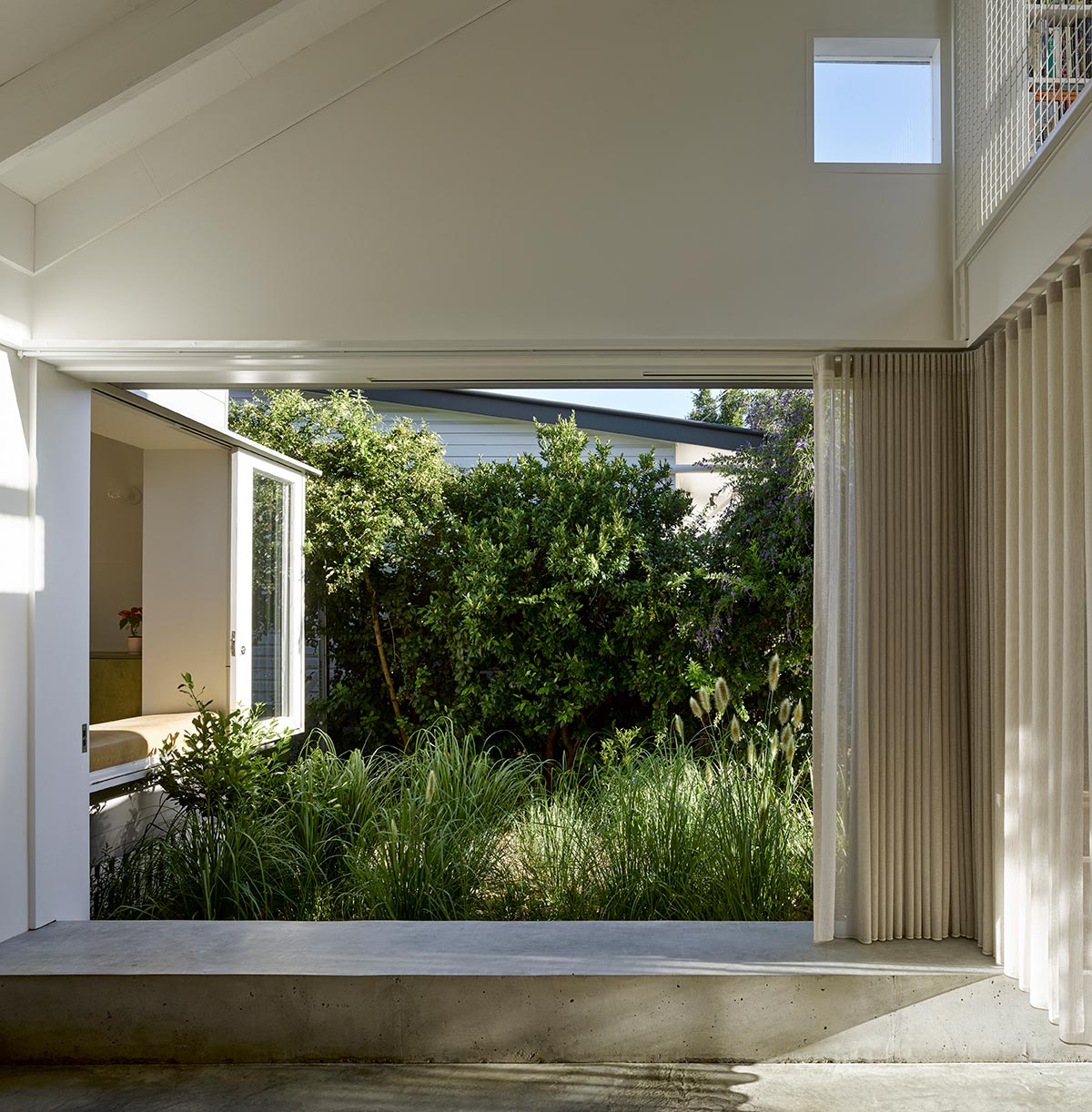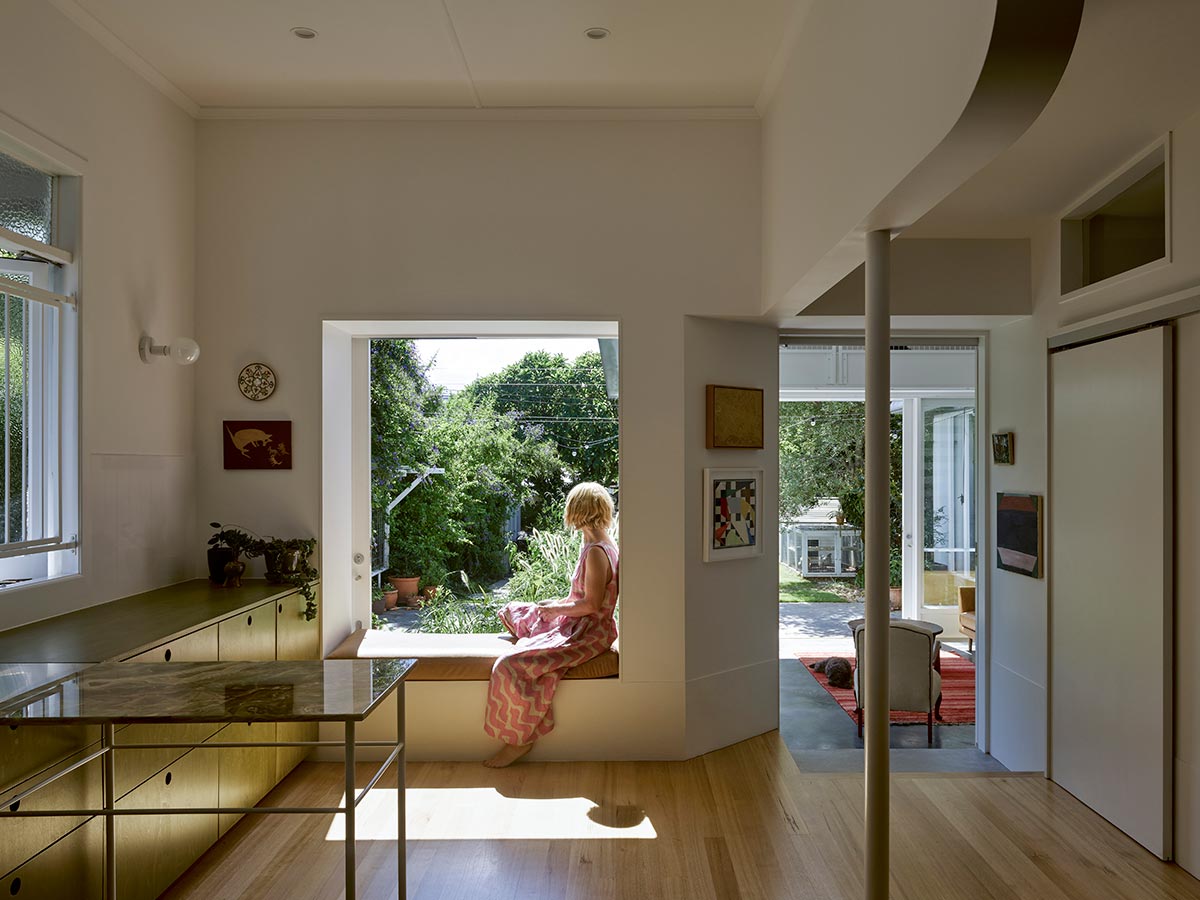 We can see this was achieved; when the kitchen and living area has its large glass doors opened up, there is a seamless connection. 
The design of the kitchen is for family and entertaining friends. It's been designed so that a cook in the kitchen can converse with someone in the garden, similarly one of the children reading in the bay window can interact with her sister playing in the living room, and a visitor at the front door can make eye contact with the host in the garden.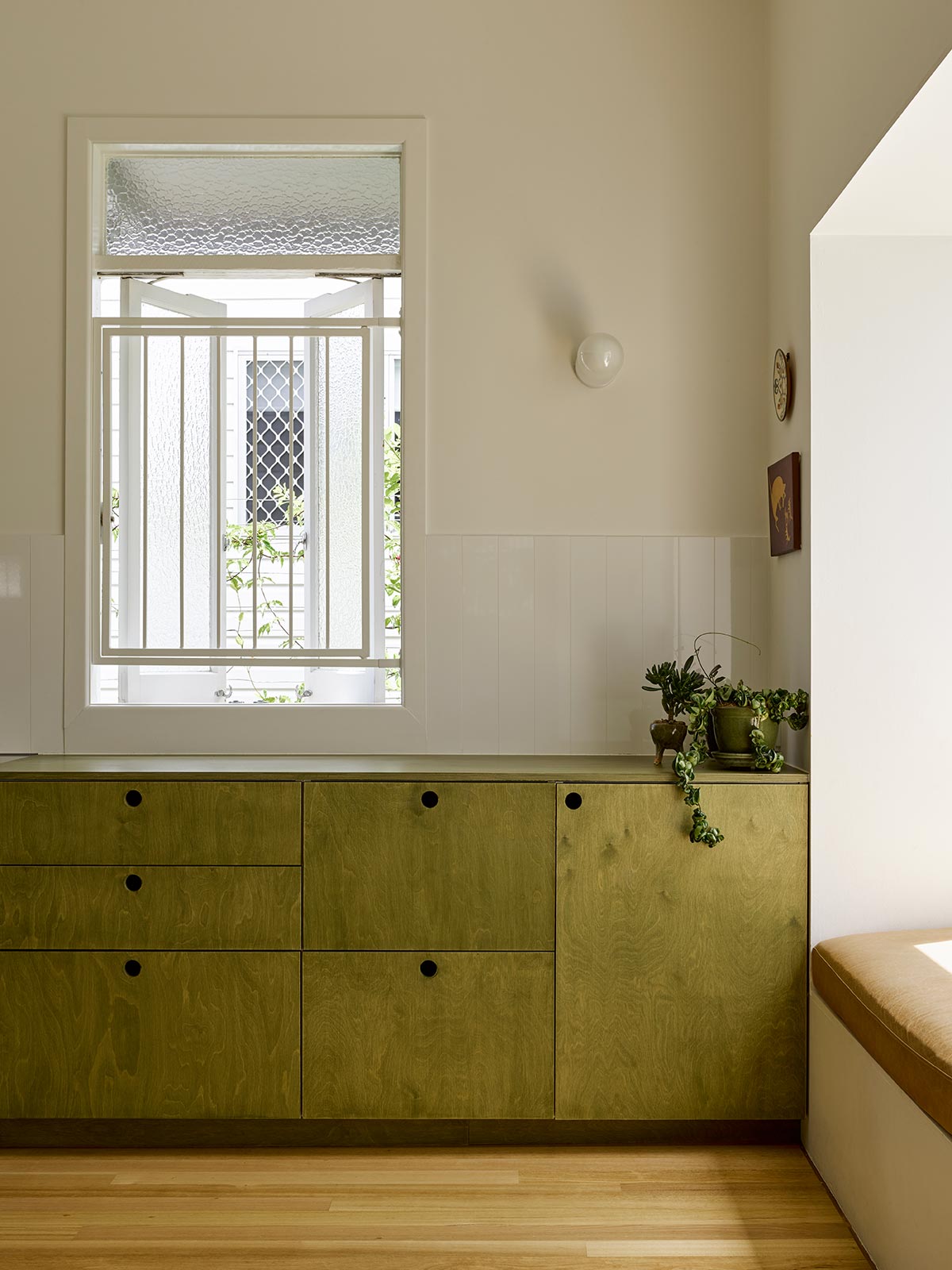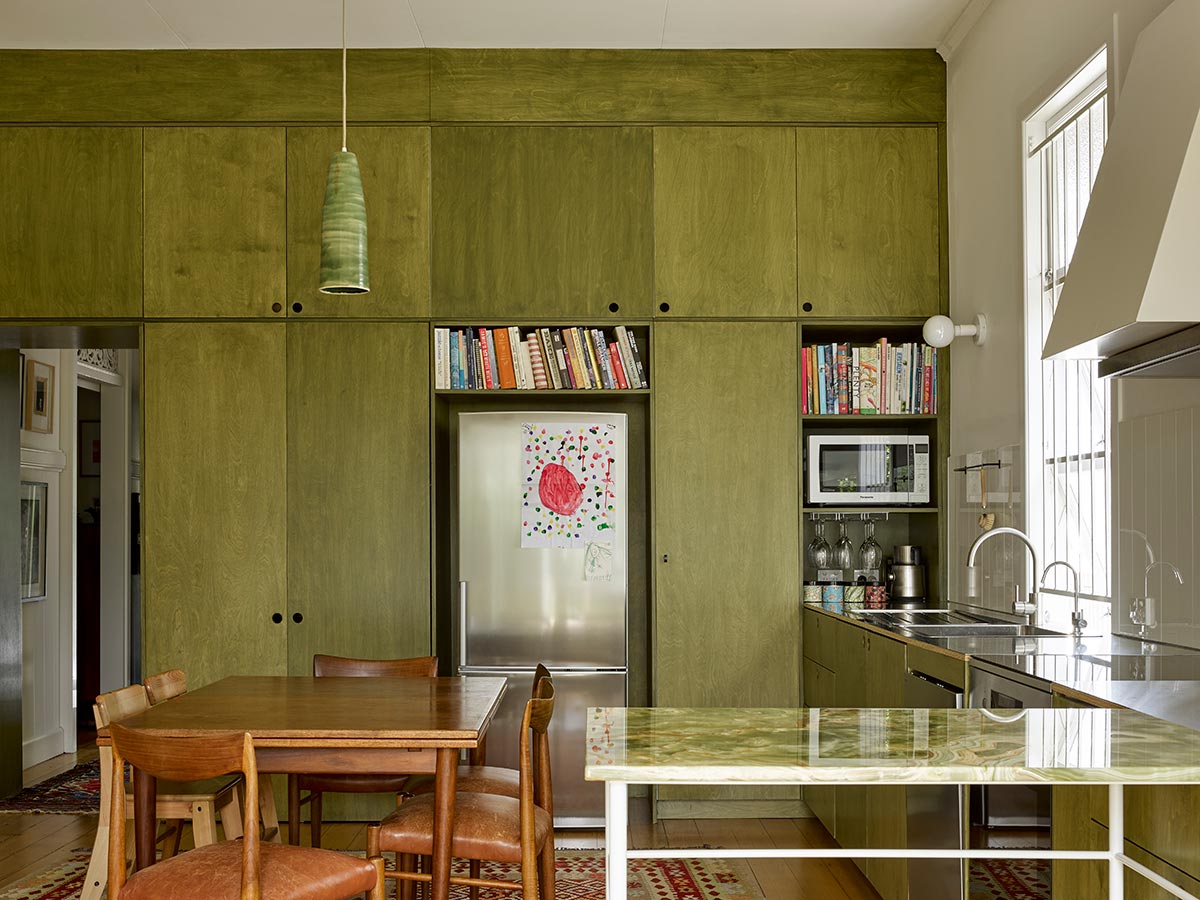 "These relationships not only provide for an interconnectedness, and improved access to light and ventilation, but also allow for a generosity of space within an otherwise small house." Zuzana & Nicholas
The owners were keen to preserve the garden space and maximise the use of the existing house footprint, this meant avoiding building new spaces, but rather reconfiguring the existing cottage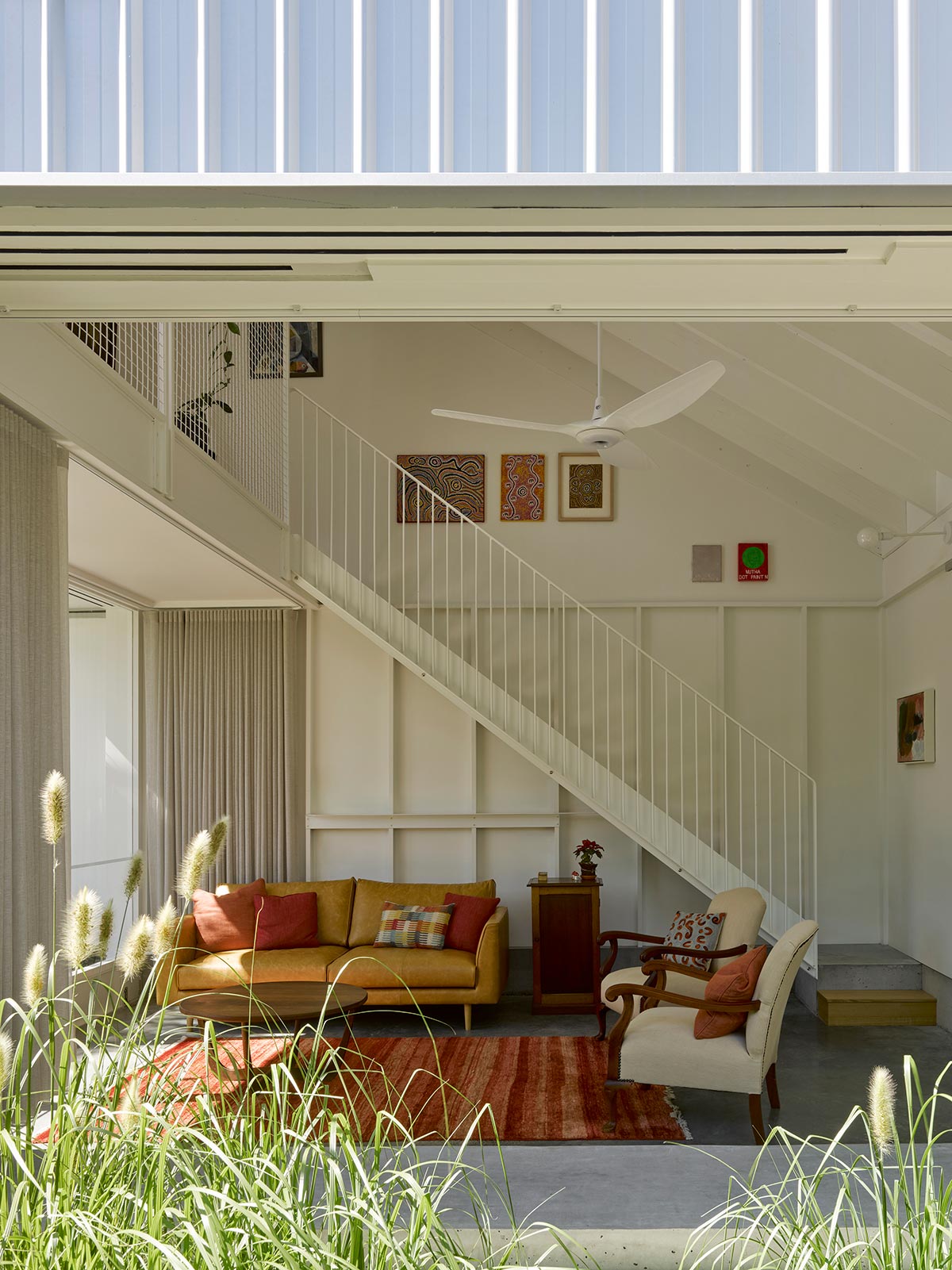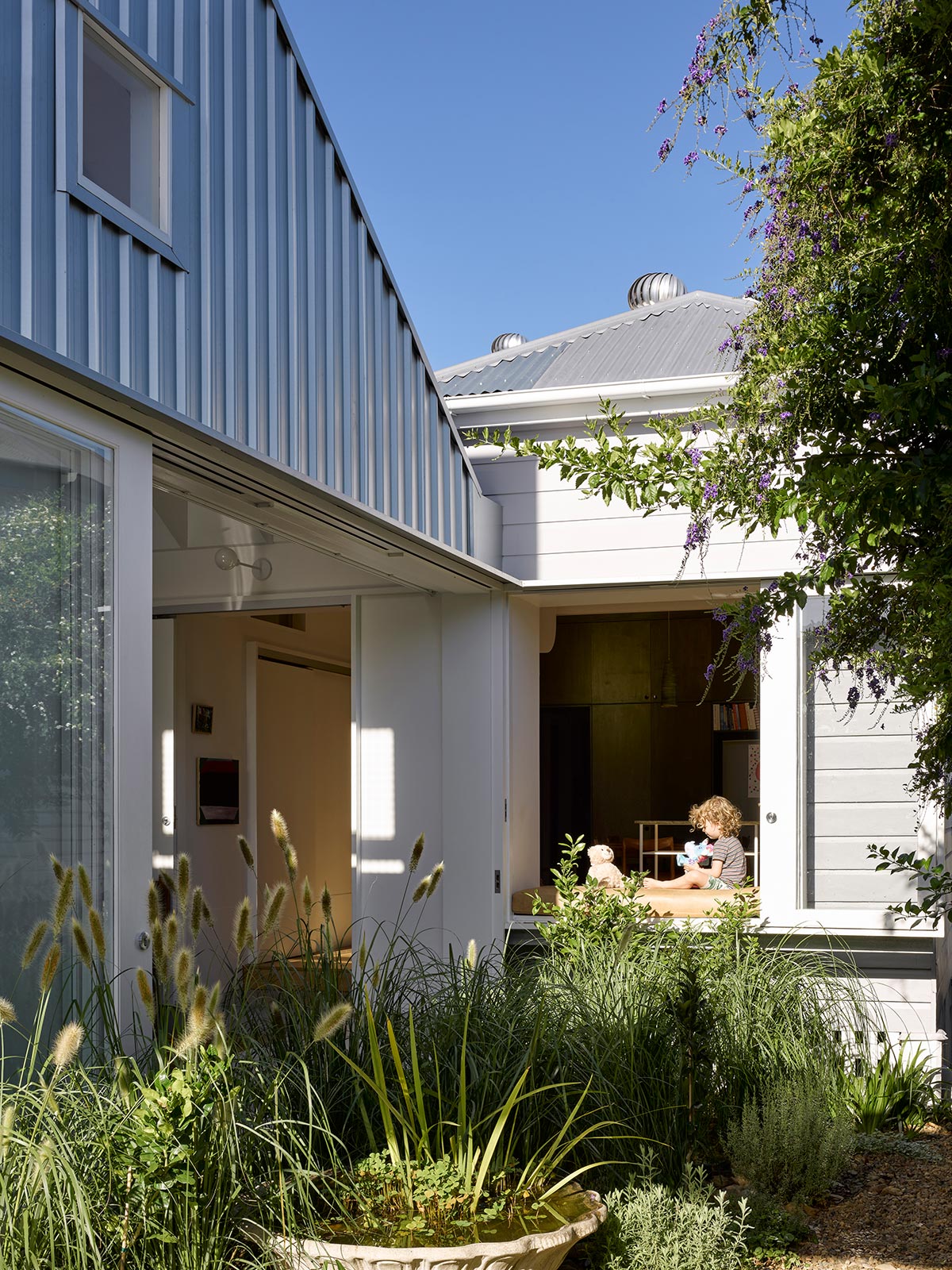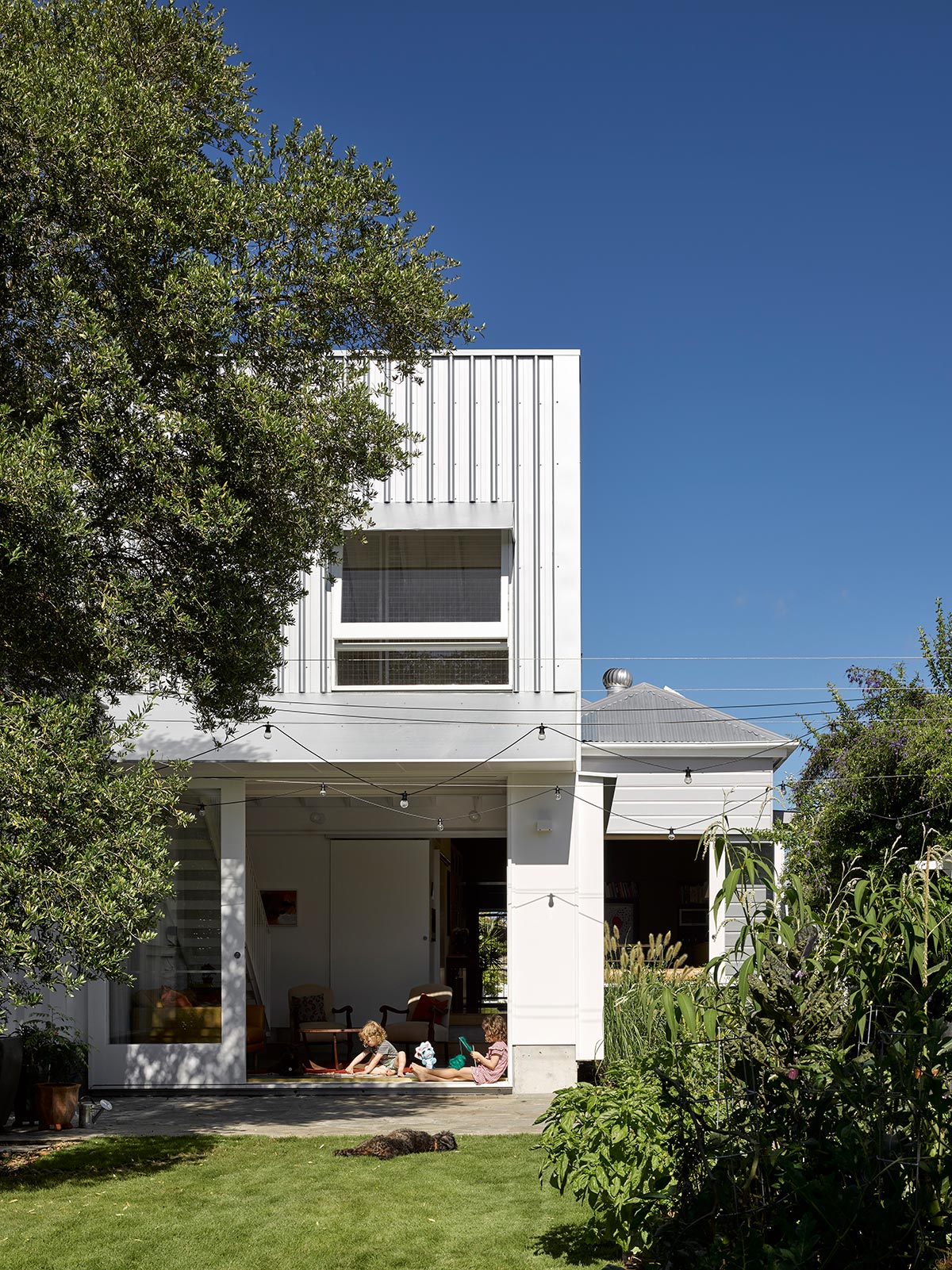 The corrugated zincalume external cladding and pitched roof of the upper volume references the adjacent roof of the cottage and the character of a garden shed, whilst the concrete base and stone paved terrace anchor the extension in the garden. It's easy to see the garden and culture of the Australian backyard were at the forefront of this design. 
The emphasis on the importance of the garden for the project led to the engagement of landscape designer Jonathan Kopinski, who collaborated with the architect, and particularly closely with the client to design and deliver the landscape design.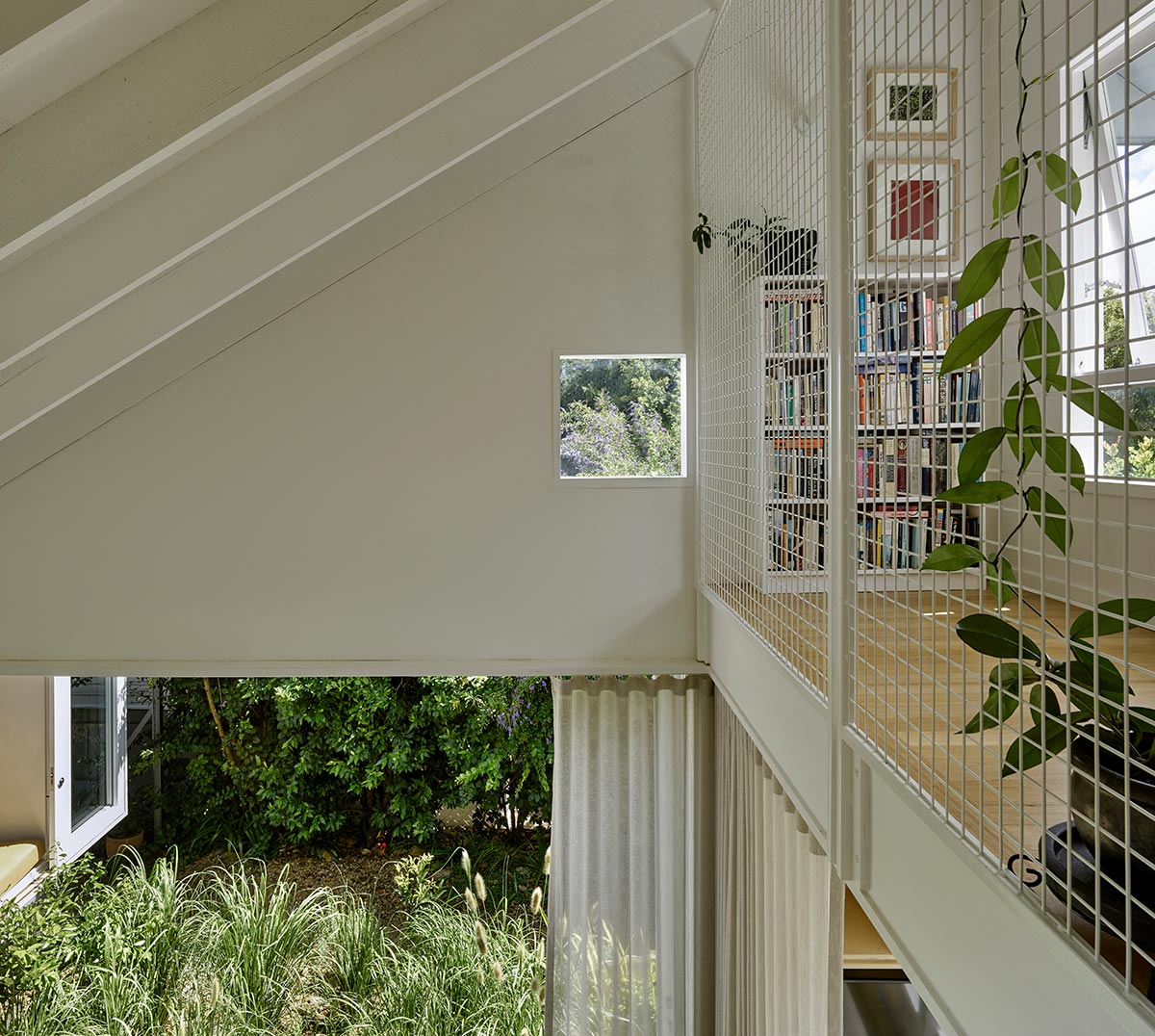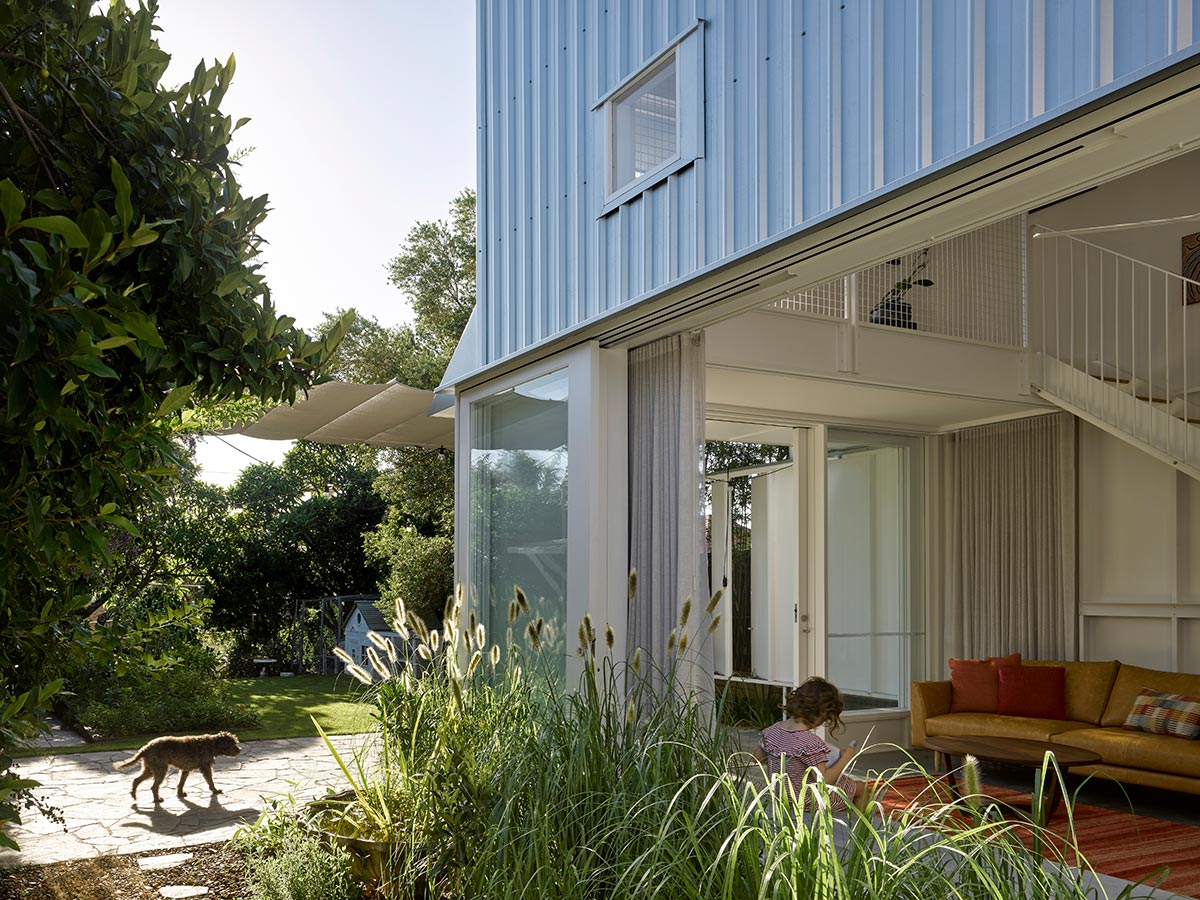 Annerley House
Architect: Zuzana & Nicholas
Builder: Contrast Constructions
Landscape design: Jonathan Kopinski
Photography: Christopher Frederick Jones
Structural Engineer: NGS Structural Engineers
Location: Annerley, Brisbane / Mianjin