Adam Markowitz is an award-winning Designer/Maker of furniture & lighting, a practicing architect and educator. He has trained in furniture design in Hobart and at the Royal Danish Academy of Fine Art and undertook further craft studies at the Center for Furniture Craftsmanship in Maine USA.
Since 2015 he has operated independent design studio, markowitzdesign, from the Meat Markets in North Melbourne. markowitzdesign offers a limited range of small-batch production furniture & lighting, as well as one-off bespoke commission based work. His work has been exhibited in New York and London as well as locally, including on the recently held A.G.M. (Annual General Meeting) Expo '19. We took some time out with Adam to know more about him and his brand. Let's hear what he has to say..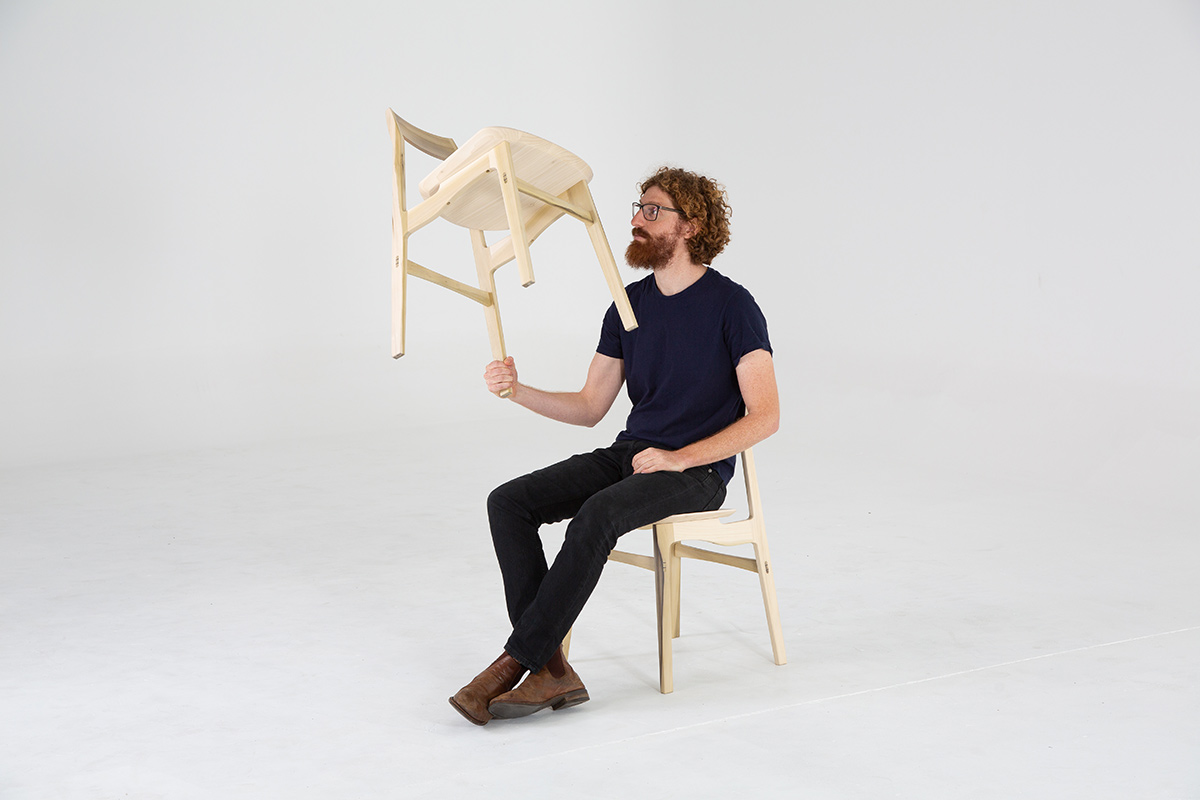 George Takes Twelve
1. Pleasantries first… Tell us about who you are and what you do?
I'm Adam Markowitz, I run independent studio markowitzdesign. I'm a practicing architect, furniture designer and maker, as well as teacher at Melbourne University.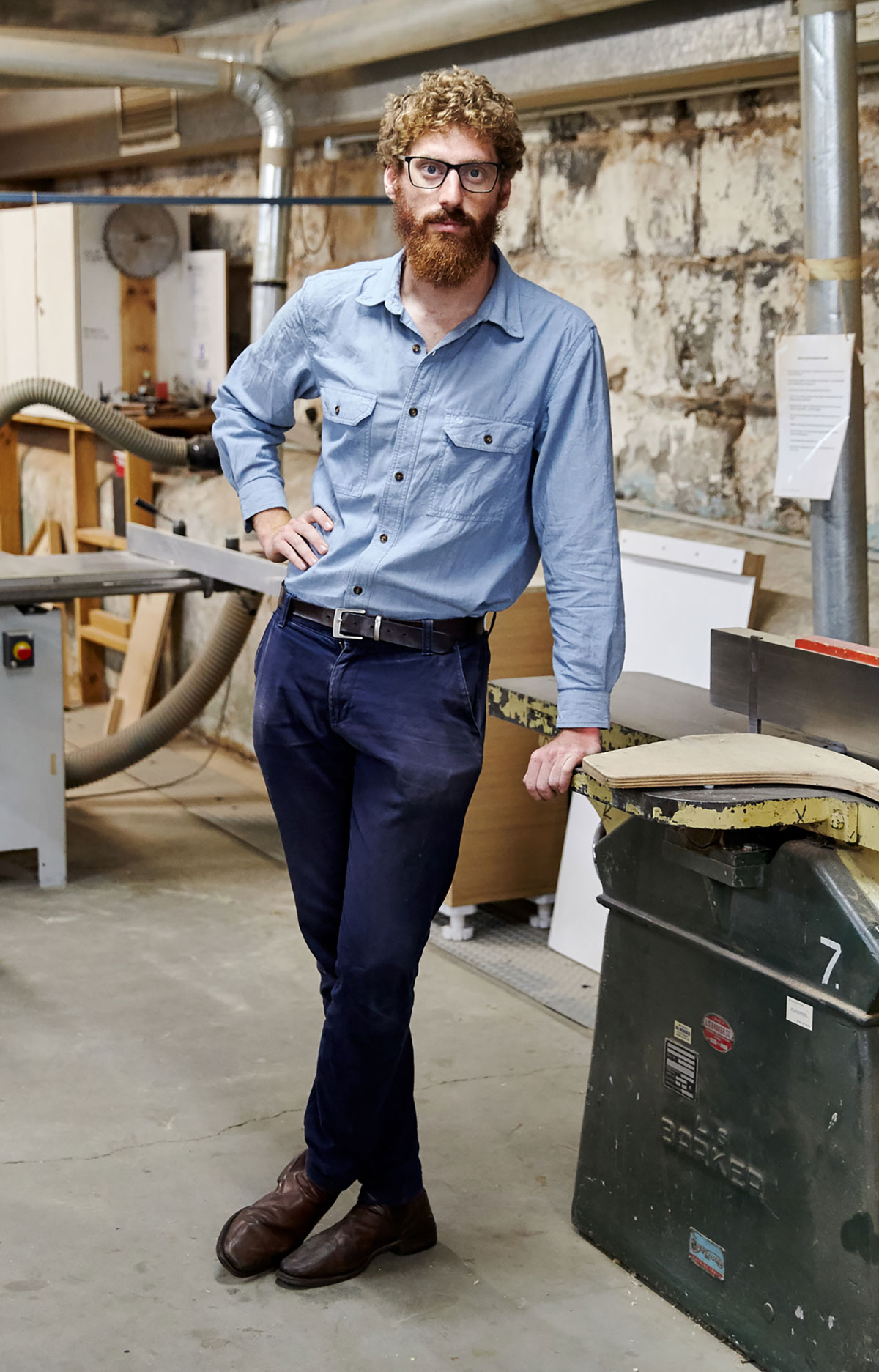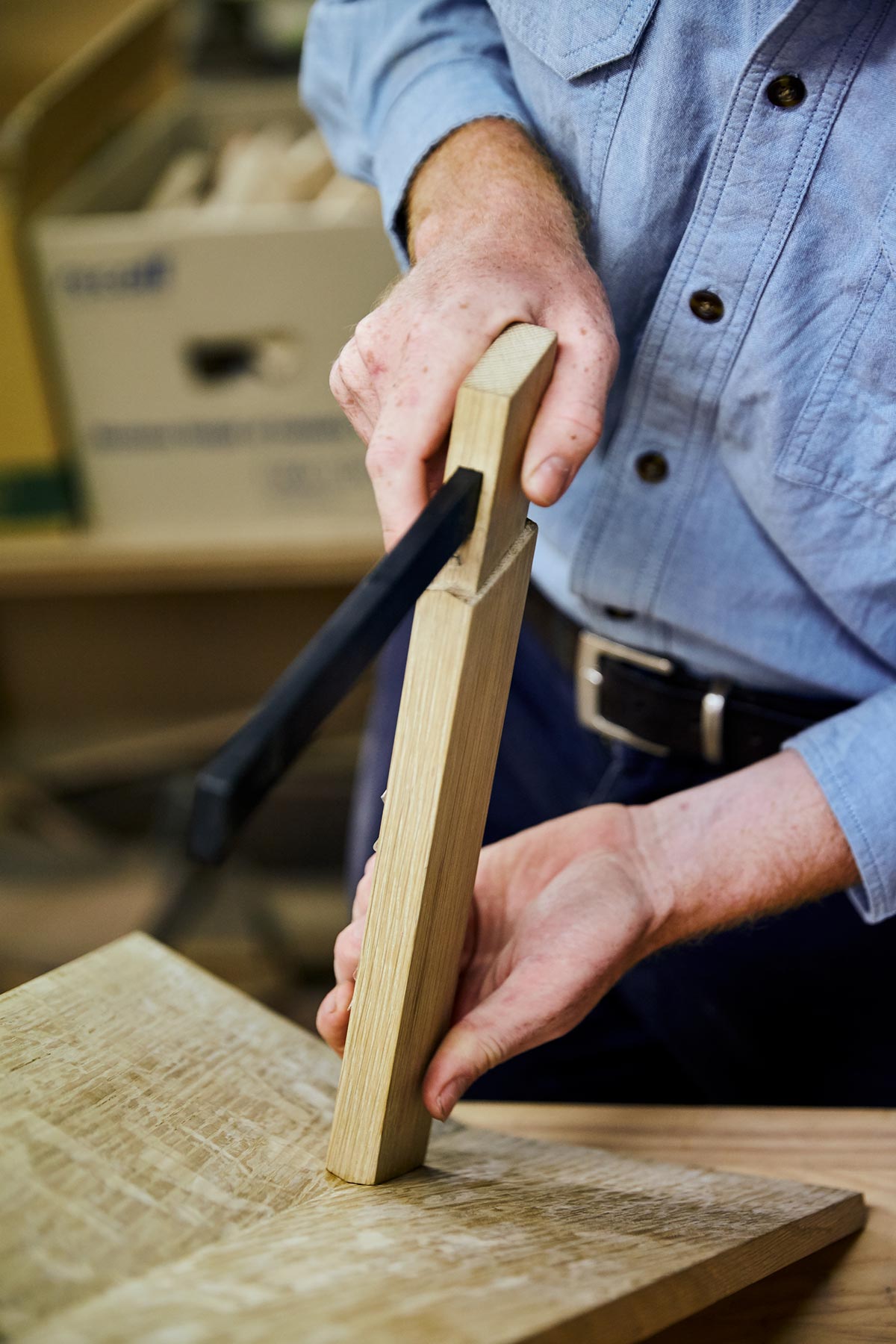 2. When I was growing up I wanted to be….
An Astronaut.
3. What is the best piece of advice you've ever received?
A deadline is never worth a finger. Go home and sleep.
4. What is your favourite way to get the creative juices flowing?
A lot of scrap pieces of pine, and an empty workshop.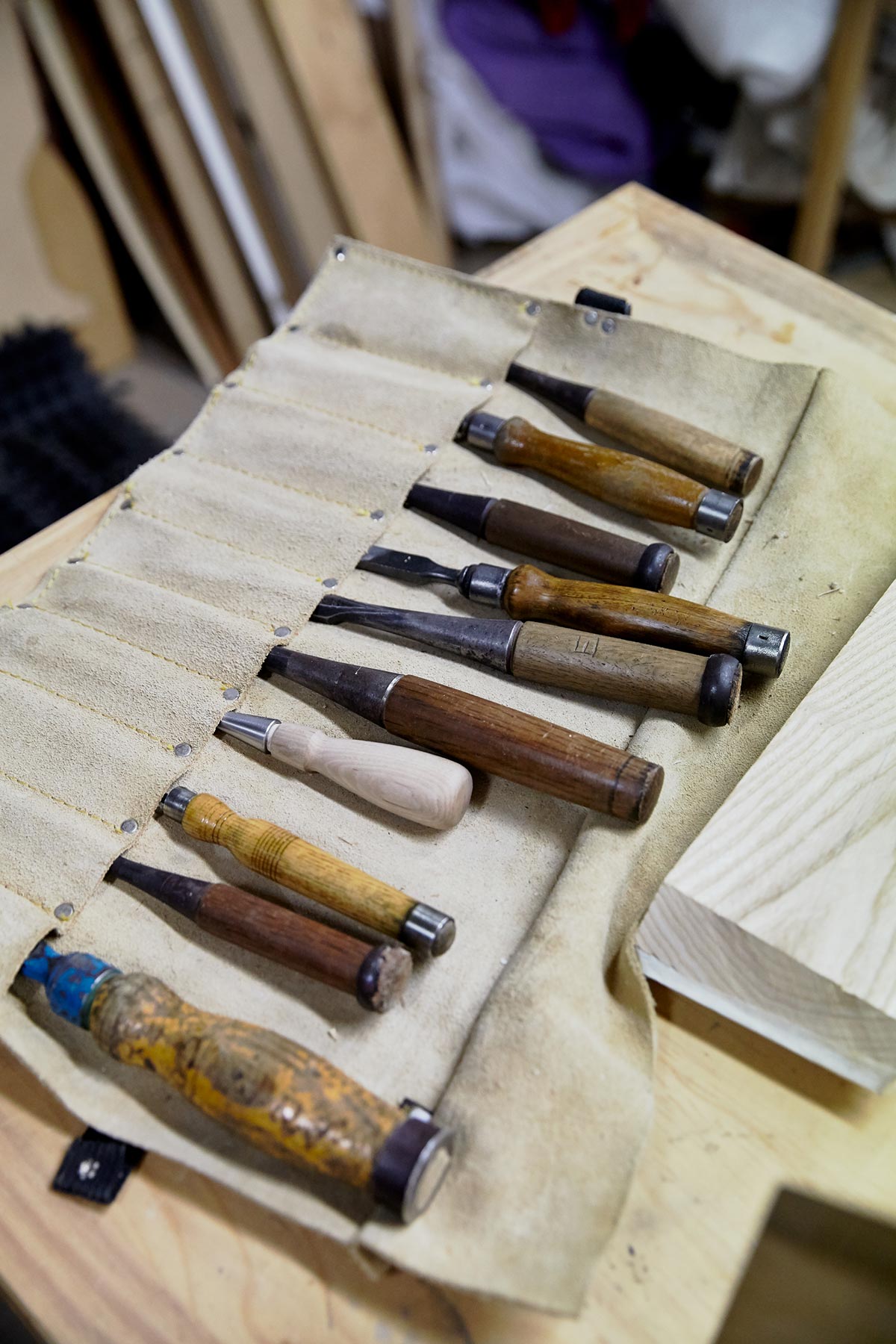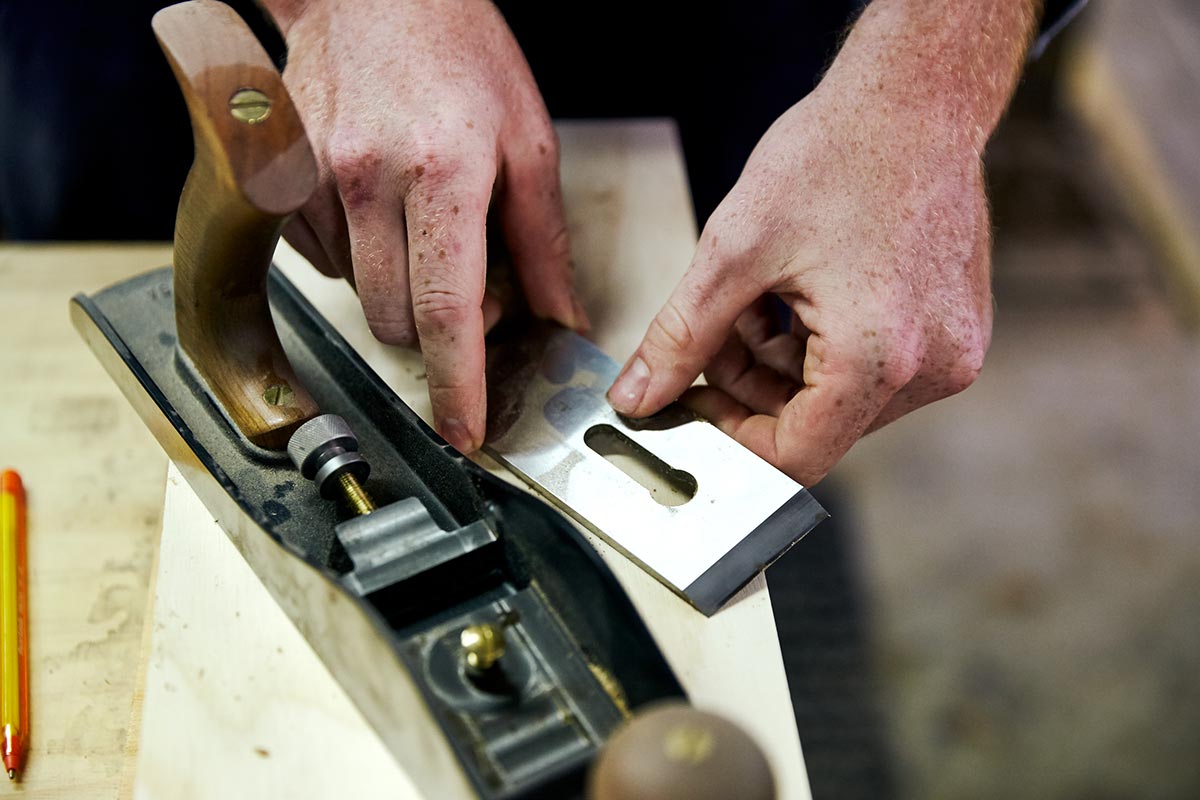 5. What does your average work day look like?
It depends greatly depending on whether I'm working on architecture or furniture that day. I rarely do both on the same day as the furniture really requires a full day's uninterrupted focus, it's difficult to pop in and out. Architectural days are mainly in front of the computer on CAD. Sometimes I'll get frustrated and go sharpen a chisel. Furniture days are completely different, flat chat from early. Deep focus.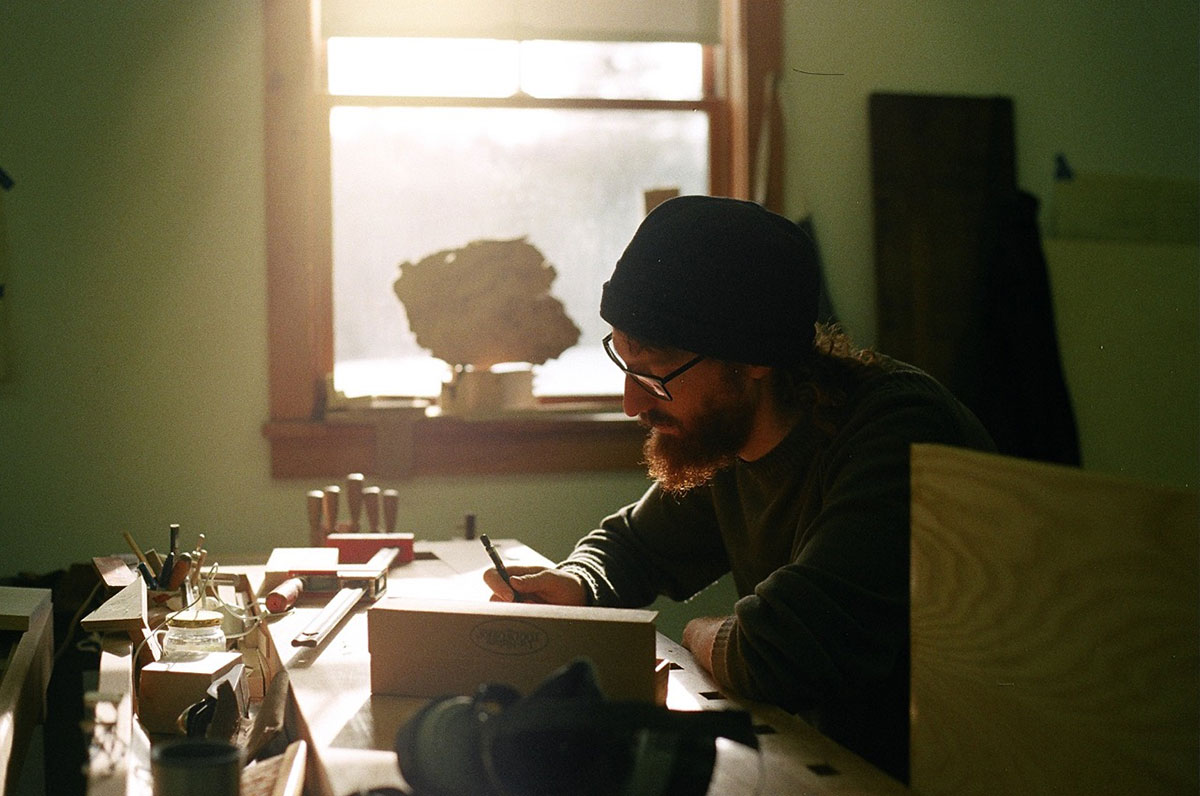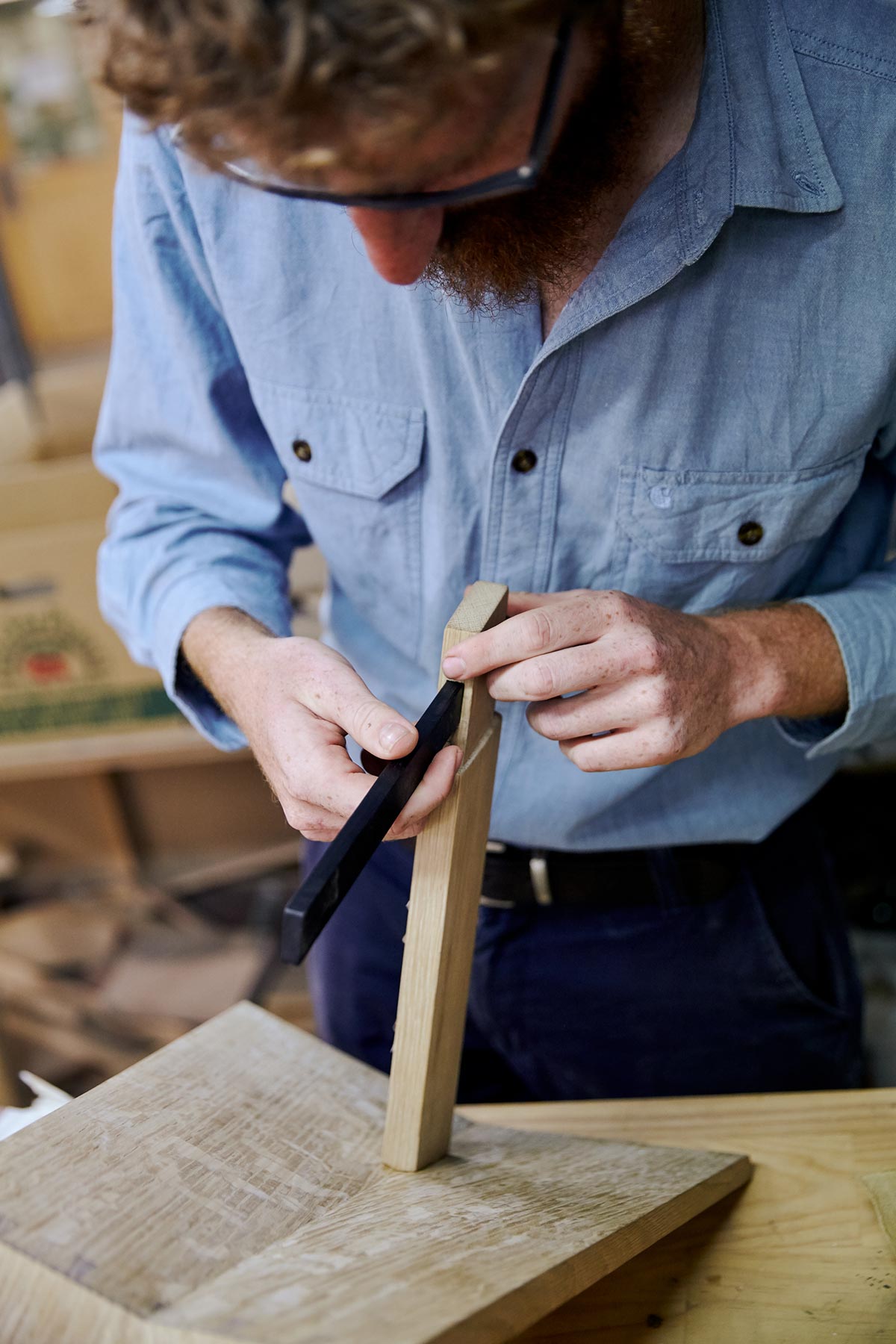 6. If you could invite any five celebrities to dinner, who's dining?
Douglas Adams, Kurt Vonnegut, Robert Pirsig, George Perec and James Krenov. I've assumed for this question that I can bring people back from the dead because otherwise the conversation is going to be pretty one-sided.
7. What was the last rule you broke?
Probably a road rule. I drive a big white van. I got places to be.
8. What's one thing people may not know about you?
My father was an anti-apartheid activist and my great grandfather played chess with Gandhi.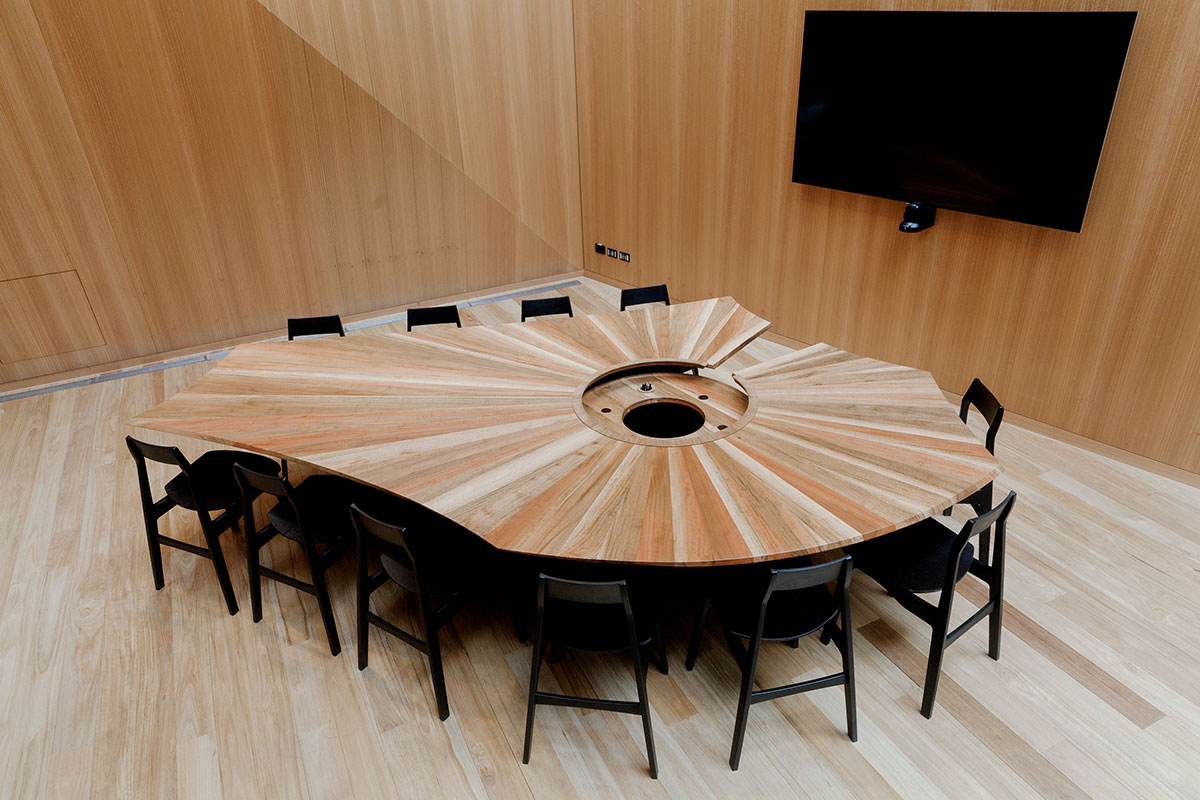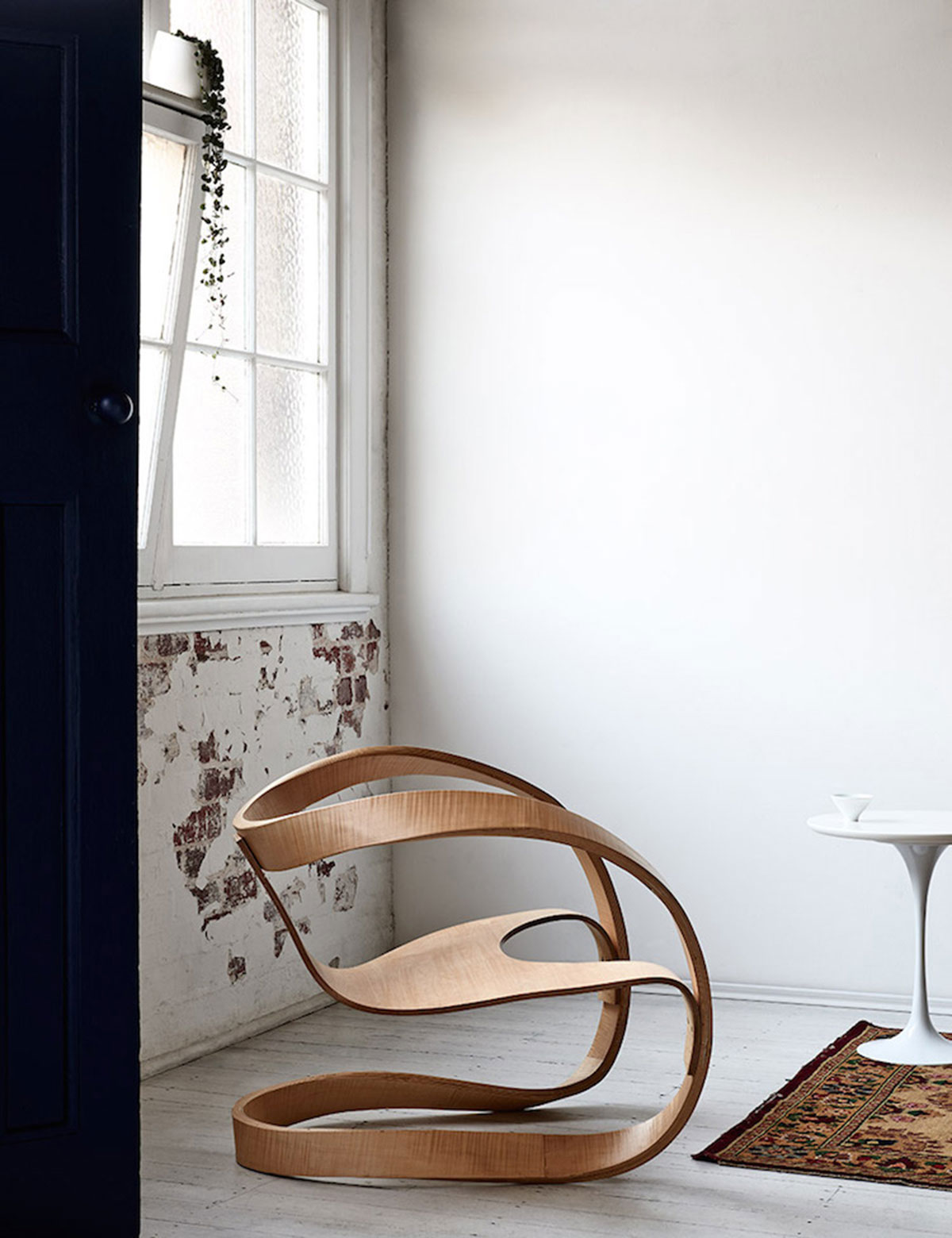 9. What was the last movie you saw and was it any good?
The Ballad of Buster Scruggs. It was enjoyable but not the Coen's best. I thought it was a bit too self conscious.
10. You've got a week off… where are you headed?
East Coast Tasmania. Maybe duck into Bruny depending on swell.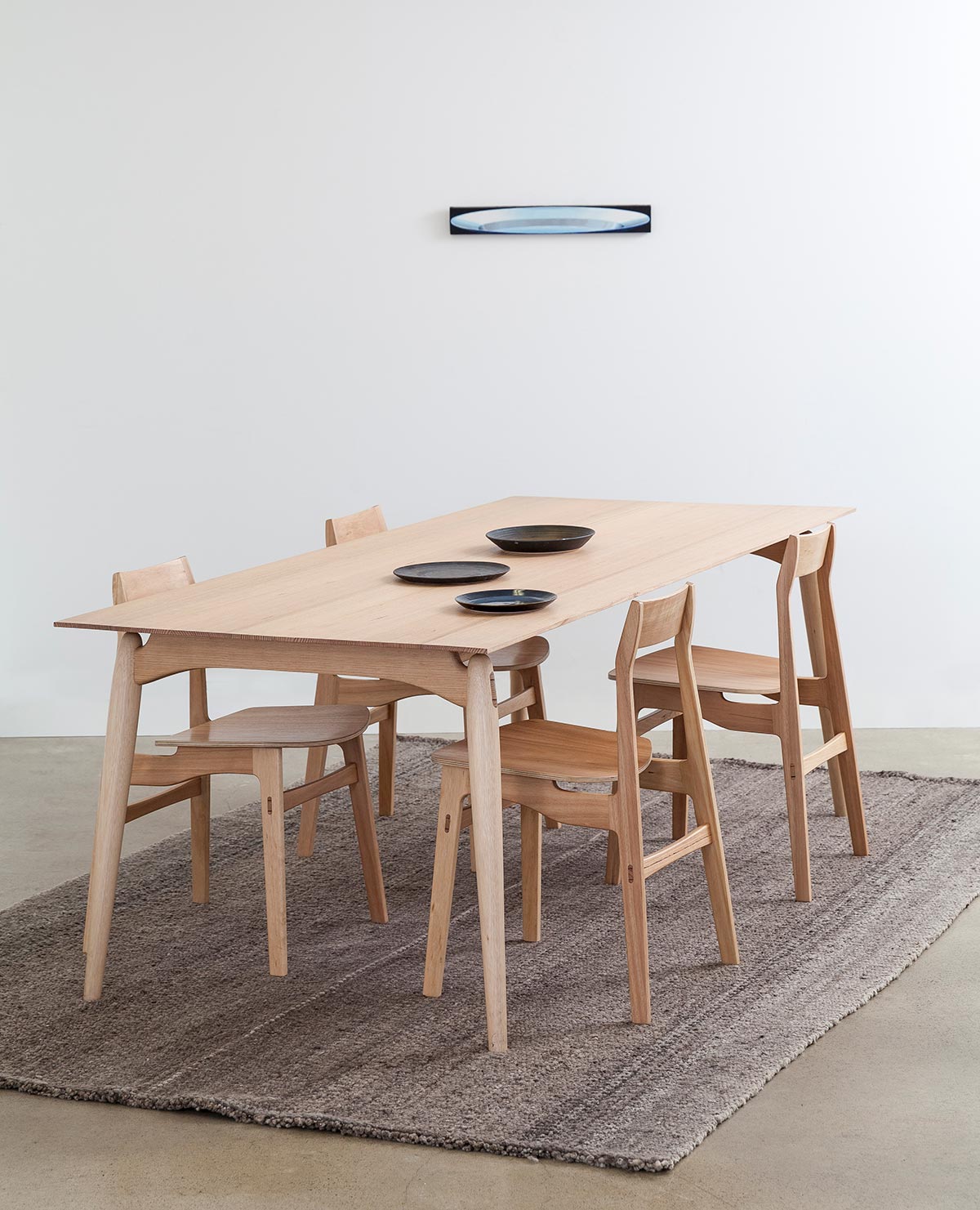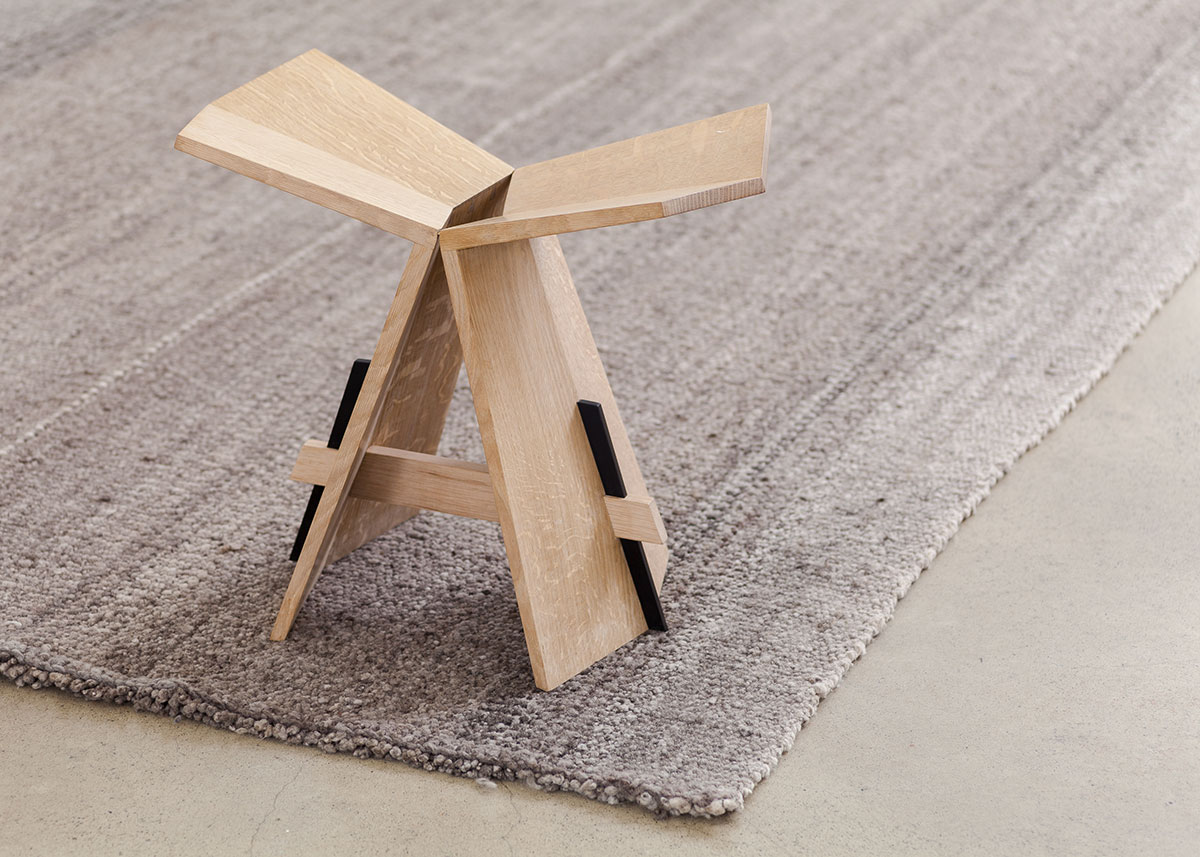 11. What's your favourite project/design so far and why?
Probably my involvement with the Cabbage Tree House, by Peter Stutchbury. It started as just providing a dining set and expanded to custom beds, custom handrails, a cast brass door handle (just installed!) and more projects. The clients are really lovely and trusting, and it's a real honour to be able to engage with such a masterful architectural project.
12. What's next for you? Any exciting new projects in the pipeline…
On the furniture side, I have a couple of collaborative projects in the works, as well as a few commissioned works. I've just sent off two Assegai pendant lights which were made in Ancient Redgum, which is a partially petrified Australian timber that is encountered during mining, and has been carbon dated to over 9000 years old. I'm hoping to find a gap to go do an artist residency at a furniture school to try to find some space to develop some new work. On the architectural side, I've got 3 residential projects at various stages of completion.
Meet the Maker Radio
'Focus Time' Playlist
"When I'm working I often need music that is intense enough to keep my spirits up and keep my mind active but not overly verbally demanding that I can't focus on what I'm doing. I find it hard to concentrate with heavily lyrical stuff, tend to prefer instrumental tracks." – Adam
Where to find him
Name: Adam Markowitz
Business Name: markowitzdesign
Job Title: Designer/Maker/Architect
Website: www.markowitzdesign.com
Instagram: @markowitzdesign
Facebook: www.facebook.com/markowitzdesign
Pinterest: www.pinterest.com.au/markowitzdesign/