Ok, so it might not be full flannel sheet weather just yet, but there's something about the end of daylight savings that clearly signals winter is coming…. That and the fact it hurts to stand barefoot on bathroom tiles.
We've got seven easy tips for making your home more cosy this winter. Tips which won't break the bank or require you to completely redecorate.
1. Soft lighting
There's less sun and it's dark earlier, which can result in your home feeling a little gloomy. Moving floor and table lamps around to light up dark corners adds warmth to a room, as well as providing much-needed extra light. If you're after that softer, warm glow, we recommend fitting your lamps and lights with semi-opaque bulbs which will defuse the light. You can also choose bulbs in warmer colour temperatures; we've gone for a warm white.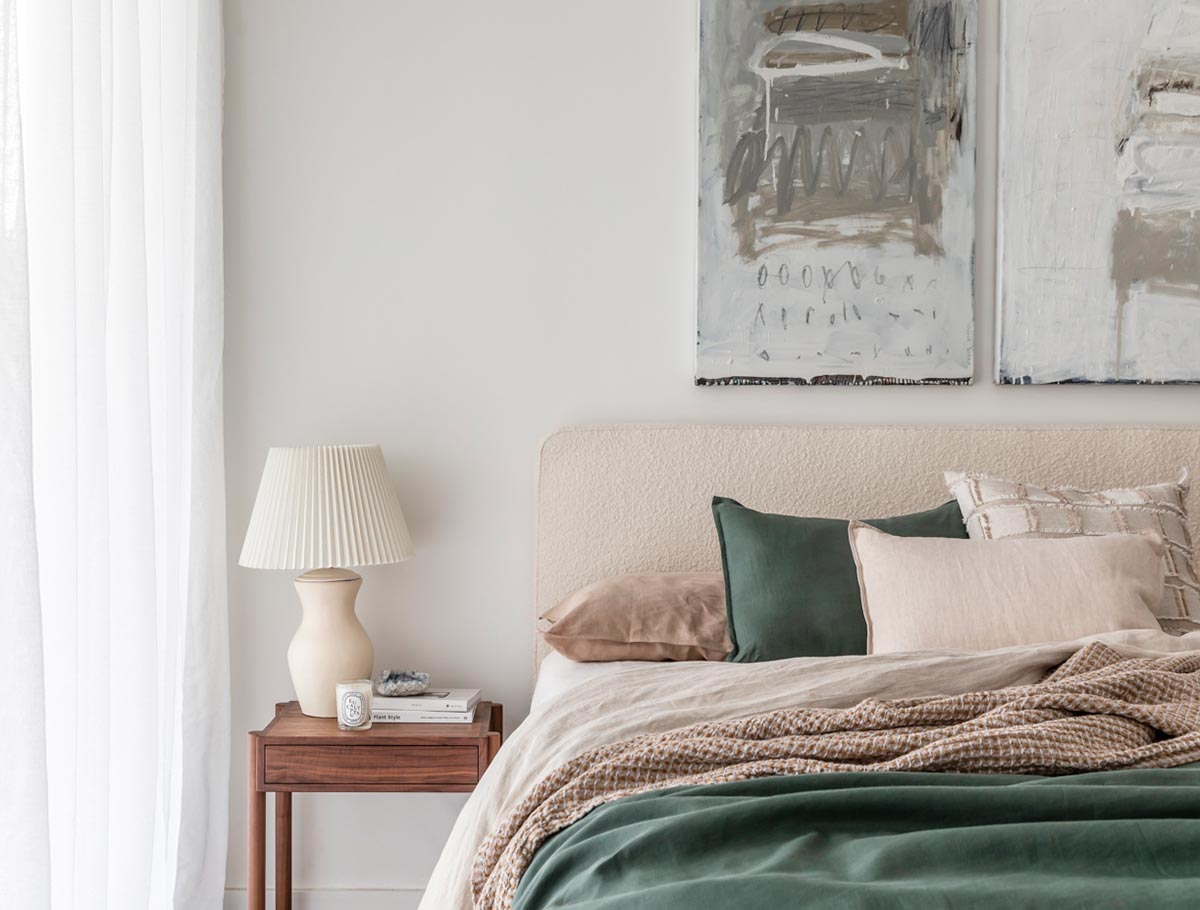 2.Update your bedding
New sheet sets are the fun part of bedding, but they're not the be-all and end-all of a good (warm) night sleep. With the change of seasons, think about every aspect of your bedding. A warm underlay can make a huge difference. In fact, this Tasmanian-based writer completely did away with an electric blanket after investing in a good quality underlay/mattress topper.
Your quilt is an obvious source of cosy comfort in winter and it makes sense to switch it as the weather changes. Whether your preference is for down, wool, or synthetic, there are plenty of good quality options available that will keep you cosy. I've opted for 95/5 down and feather quilt and it is next-level warm.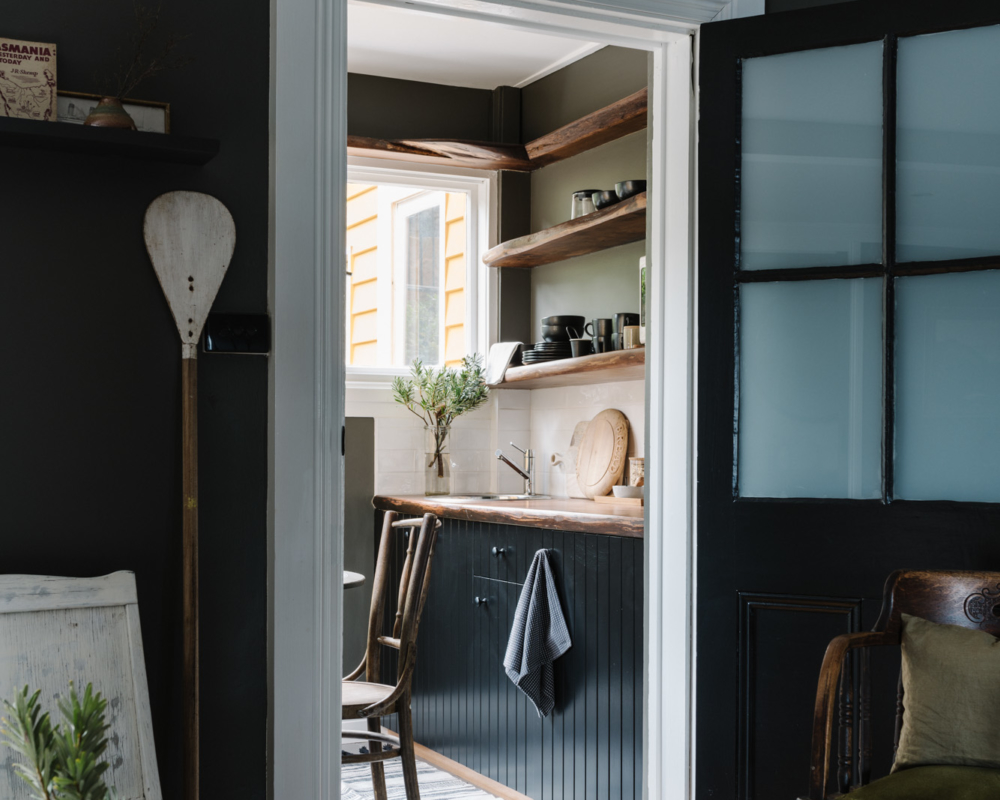 3. Make small changes to your colour scheme
For most people it's not practical or realistic to completely redecorate with the change of seasons. But a great way to make your home feel more cosy in the cooler months is to make small changes to your colour scheme through accessories and smaller decor items. Switching out cushions, tea towels and other soft furnishings is a relatively inexpensive way to make your house feel more cosy. Alternatively, you may decide to add colour to your walls, this will help to completely change the feeling of your space and set the tone for your interiors.
"Colour is so important in design as different colours influence unique emotional reactions. In order to create a cosy interior for my living room I opted to paint my walls in a rich dark blue colour. Whilst blue is generally considered a cool tone, I chose a blue with subtle magenta undertones that added warmth and the darker shade made the space feel enclosed and cosy." Lucy Glade-Wright, Designer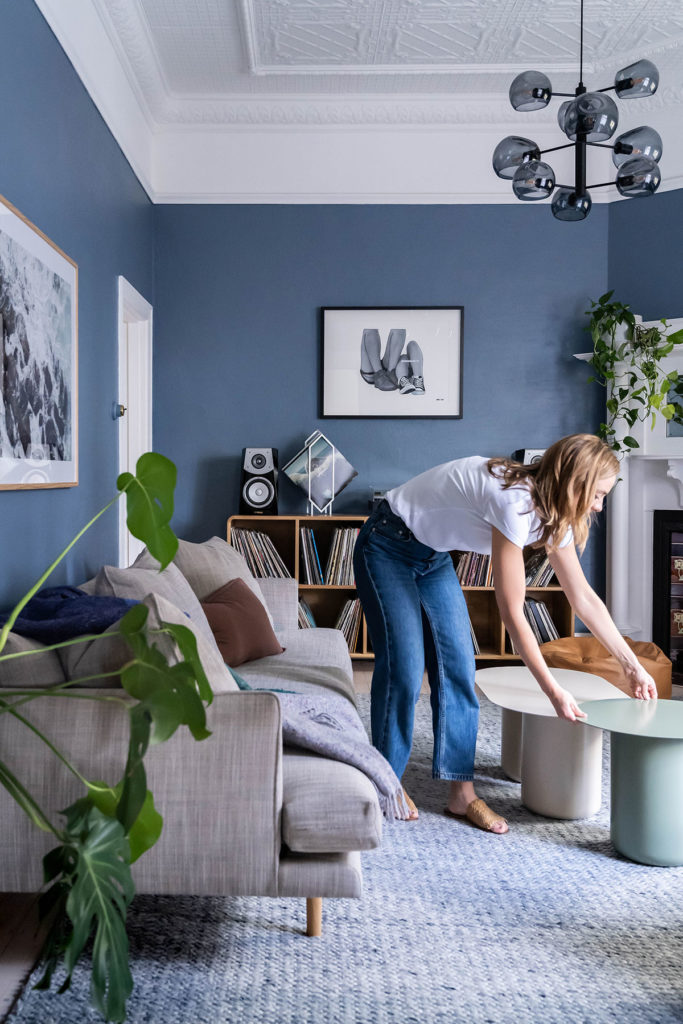 4. Layer up your couch
Chances are, you spend more time inside in winter. And we're ready for that, but if we're going to be inside on the couch, the couch better be at maximum cosiness. Creating a cosy interior comes down to layering, the more – the better! Adding a throw (or two. No one likes sharing) brings both visual and physical warmth. We're suckers for something in wool or mohair. Then pile up the cushions and don't forget to mix and match different textures and materials to enhance those cosy vibes.
5. Add warmth underfoot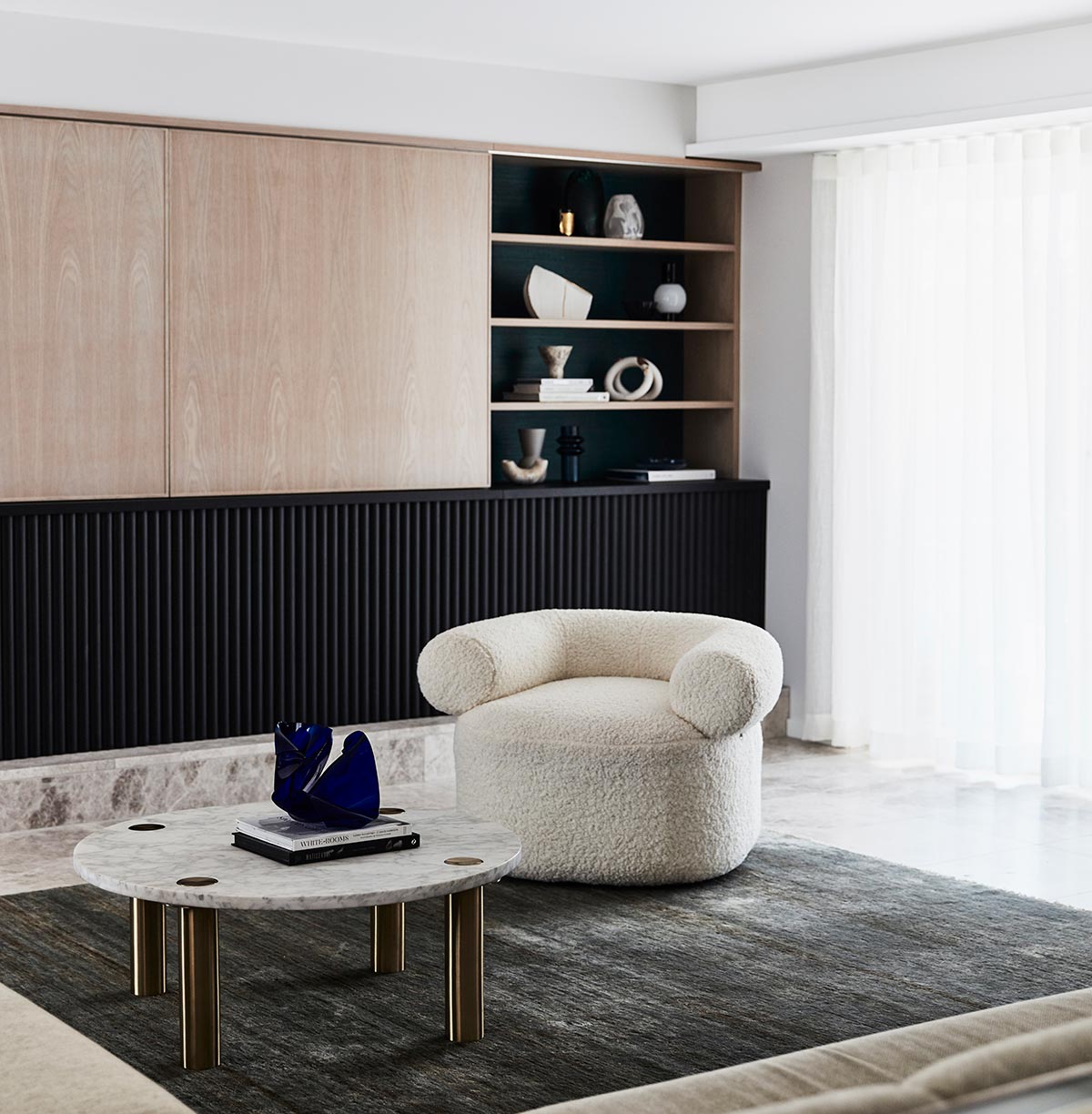 Floor rugs go a long way to making a home feel cosier and your feet warmer. Though rugs can be expensive, they're a good investment which can last a lifetime. On hard wood, tiles or concrete flooring they're a valuable addition. Opt for wool or soft natural fibres to enhance the feeling of warmth.
6. Insulate your windows
A not-so-fun fact: 40% of a home's heat can be lost through its windows, meaning it's really important to think about how they're being insulated. If you were using sheer curtains or shade blinds in summer, it's worth thinking about swapping them for something that's more thermally efficient. Curtains in a thicker fabric with a heavy backing are a great option, and also add that visual cosiness.

7. Add greenery
Plants may make you think 'Fresh!' 'Summer!' But in fact they're a great way to soften a space, making it feel cosy and lived in. Plus, if it's harder to get out in nature, might as well bring it indoors, right? If you want help in finding the right house plant for you this Winter, say no more, we've got you covered.
Feature image: Marnie Hawson