Um, I'm sorry what did you just say? You heard right, win free rent for a year! All thanks to the team at Leatherman who want to support young Australians to follow their dreams and what better way to focus on your goals than having your biggest expense taken care of?! The rent! So if you're reading this thinking, where can I sign? Simply head to Leatherman Free Rent to enter and for all the competition T&Cs. While you're waiting for all your Rental Fairy Godmother dreams to come true, here are our top 5 tips on how you can improve your rental right now.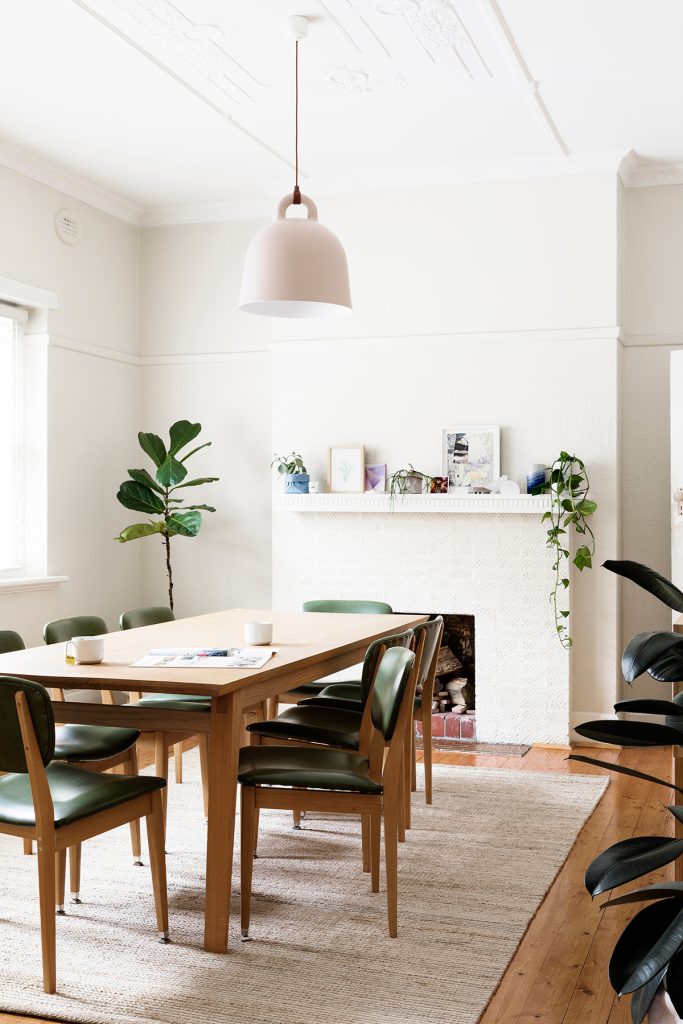 Want to Upgrade Your Home Interiors but You're Renting? No problem. 
I lived in my rental for close to 7 years, even though I didn't own it – it was definitely my home. Living in a rental can sometimes be tough as there are some decisions that are out of your control and you can't go pulling up the floorboards to put down that terrazzo tile you've had your eye on. Here are some of the interior fixes I did within my own rental to improve its look, without upsetting my landlord! 
Freshen up your space with a new coat of paint.

Rentals can get old and tired and often they don't get painted between tenants, so if you've been occupying your rental for a while and are in a long time lease consider investing in some paint (or better yet, ask your landlord to chip in!). It will immediately give your home a facelift, plus it gives you a fun weekend project to do. If you really want to change the colour of the walls definitely make sure you ask permission from your landlord/agent first, however if you're improving old worn out walls with a fresh coat of similar paint – then technically, you're doing your landlord a favour. 

Think about your lighting.

This is a big one. If you're renting and you really don't like the fixtures, ask permission to change them. You will need to get an electrician to do this for you properly. If you invest in statement lighting, make sure you hold onto the original light fittings so that when you leave your rental your electrician can reinstall these – that way you can take your good looking lights with you into your next home!

Utilise rugs to create your ideal flooring.

Obviously the floor is a no go zone in a rental, you've really got to work with what you've got. A rug is a great way to create a focal point and more importantly, it can disguise flooring that you may not be all that happy with! Always opt for the largest sized rug that you can fit in a space, this will help to make your room look larger as choosing smaller rugs can often make your room appear smaller.

Get your green thumb on.

The easiest and most hassle free way to make your rental look ten times better is to bring in some greenery. Indoor plants will not permanently alter the interiors but will permanently make you happy! Honestly you can't go wrong with adding greenery to your space! Just make sure you choose

the right type of plant

for your home and if you are watering plants inside, ensure you have a saucer or drip tray to catch any additional water (you don't want to leave a big watermark on the floor… otherwise it might come out of your bond)

Make it yours!

Just because you don't own it, doesn't mean it isn't your home! Make sure you style your home with pieces that make you happy. If you're buying furniture for your rental, be careful not to buy anything 'too specific' for the floorplan, as eventually this will change. I made the mistake of buying a MEGA HUGE dining table for our rental as it was perfect for the space… but oh so very hard to fit into our next home. Keep size in mind and choose items that will translate well in different spaces.