I'm going to put it out there, brunch might just be my favourite meal of the day. Back off, haters. Let me explain. It's not quite breakfast, it's not quite lunch so you have the right to serve up brekkie dishes, lunch dishes, or a combo of the two. Need I say more?! It also happens to be one of the easiest meals to host. Rather than going out for brunch and waiting in line for an hour, why not host your own brunch party at home? It's much more relaxed, less expensive and you get to set the rules. Here are five tips to make hosting a brunch that little bit easier, still sleep in and have a blast in the process.
1. Plan your menu
I don't put my hand up to host brunch often, but when I do, I make sure my menu is framed around the fact that I don't want to spend the whole morning in the kitchen. Sure, that Croque Monsieur at your local cafe is mouth-wateringly good, but are you a professional chef? No. Skip the fancy French toasted ham and cheese sangas and spend time with your friends. If you can, make everything a day ahead. The only thing required of you on the morning of your brunch is to roll out of bed and turn the oven on.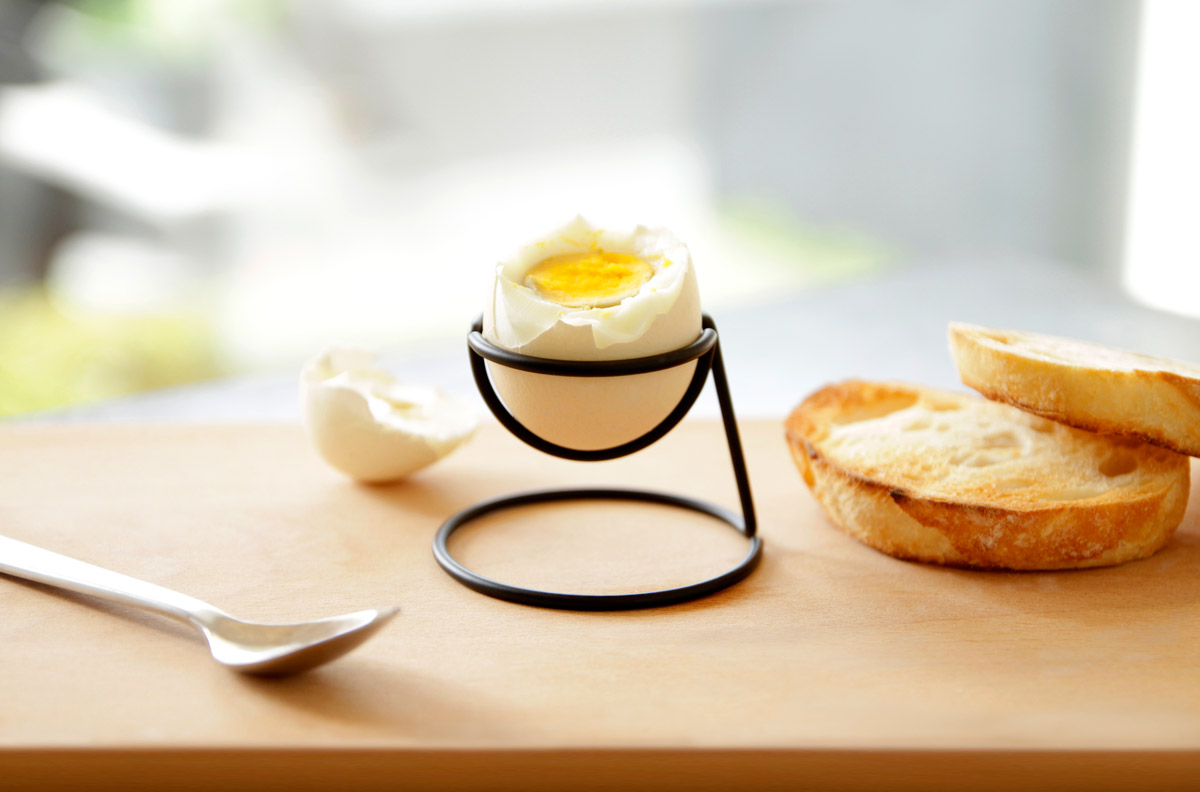 Kitchen utensils to help you prep…
2. Set the table
Fact – a beautiful looking table makes everything taste better. When you need to be the host with the most, be sure to dress your table in its finest attire. If you really want to save some time in the morning, set the table the night before. It also gives you the chance to make sure you have everything you need before your guests arrive in the morning. Keep things as relaxed as possible when hosting brunch. Place jugs of freshly squeezed juice in the middle of the table, play your favourite Sunday morning tunes and pick up a few papers to complete the scene.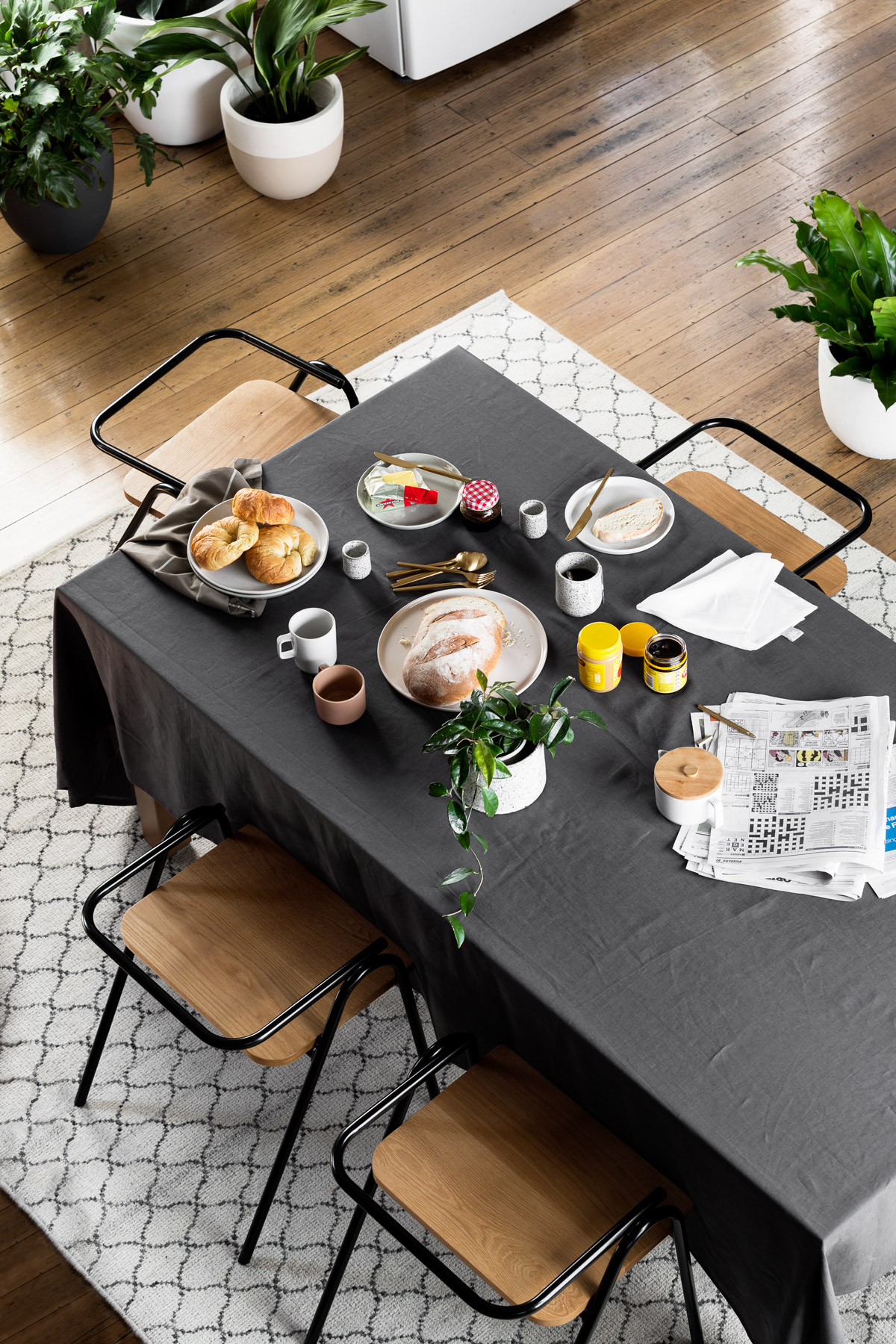 Essentials for setting the table…
3. Let your guests help
Okay, this one is really important. Don't try and do everything. If you're hosting, you're already having to clean your place, set the table, and prep most of the food. Get your guests to help out by bringing a dish each. When it comes to brunch this could be as simple as a fresh loaf of bread, a fruit platter or freshly squeezed juice. Or, let your guests help out in other ways. If you have a friend who loves to do flowers, let them bring the flowers.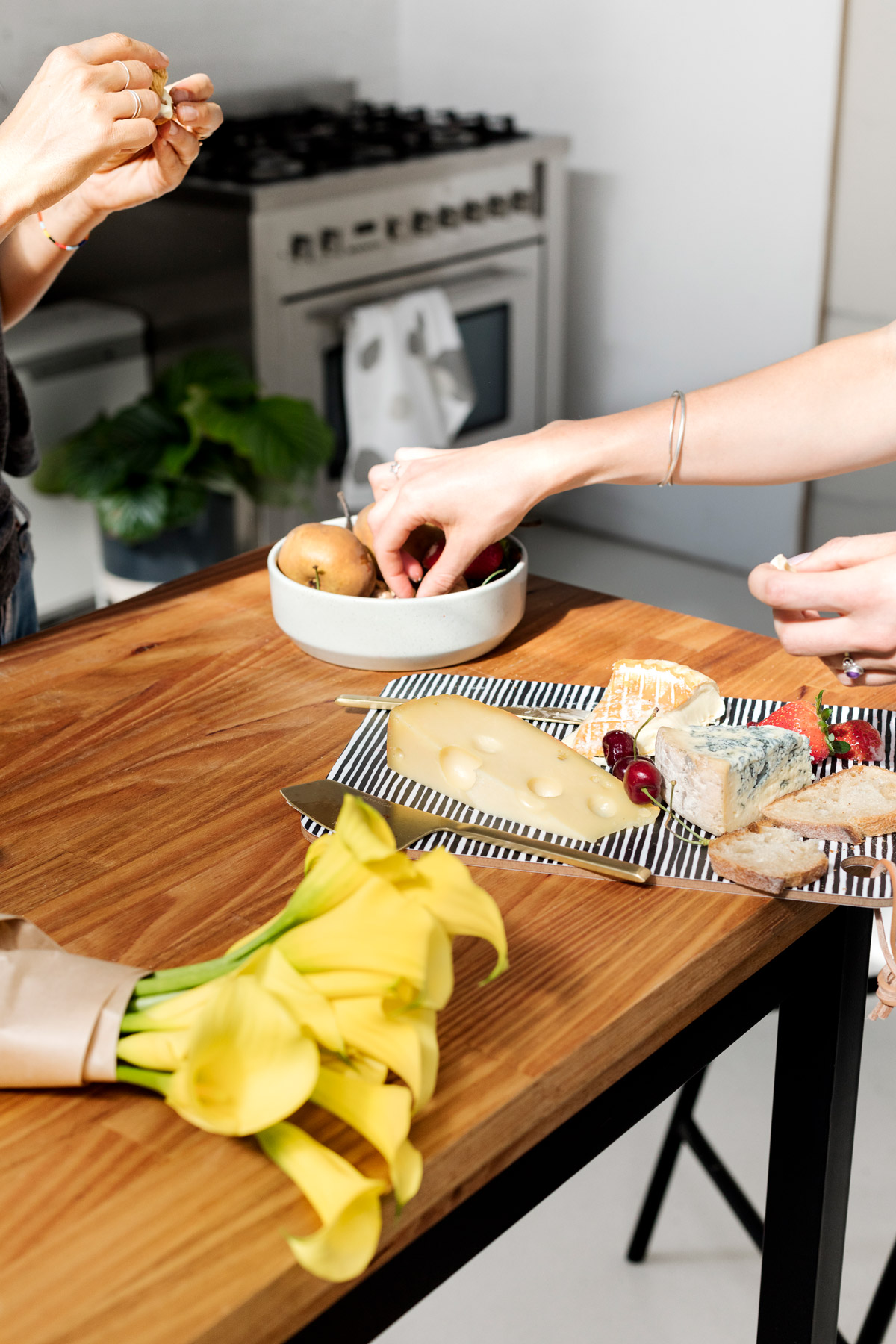 4. Cook bacon in the oven
Sure, cooking bacon for one or two people is easy, but cooking for a crowd? Well, that's a different story. It's time to show your bacon who's boss. Instead of wrangling a grease-spattering frying pan, a tray in the oven is a much cleaner and easier way to cook bacon and it's so simple. You can cook multiple batches in the oven at the same time, and keep them toasty warm in the oven until serving.
5. Have fun!
The whole point of hosting your own brunch party is to enjoy the company of your friends and family. So don't hole yourself up in the kitchen or panic if things aren't going according to plan. Get as much done in advance so you can actually be present to enjoy your own gathering. Don't be afraid to assign someone to cocktail and coffee duty while you're chatting with friends and keeping an eye on the oven. Your guests will feel more encouraged to have a good time if they see you are, too. So grab a drink, get out there and enjoy your party!