When a concreter builds his own home, naturally he's going to stick to what he knows best. A work of art, Torquay Concrete House by Auhaus shows just how sophisticated this ancient material can be. Located in Torquay on the Victorian Surf Coast, this four-bedroom family home backs onto wetlands and golf course allowing curated views over the lovely lake and the eighth tee of the local golf course. Although tightly hemmed in on both sides, this suburban-sized block feels anything but cramped thanks to clever design and unique architectural features.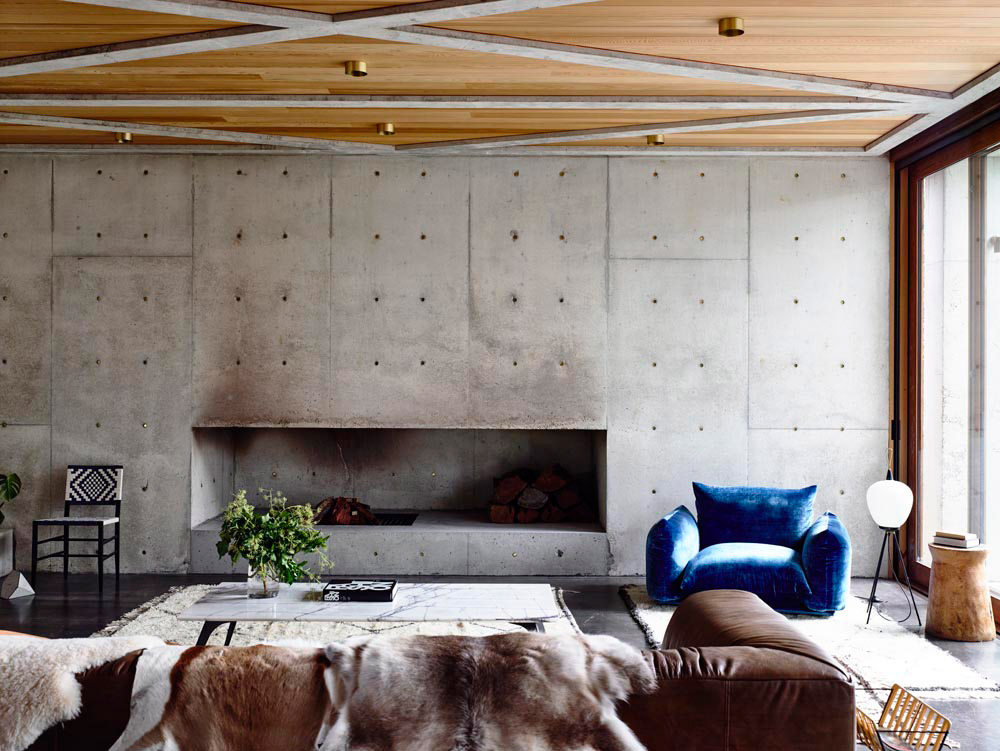 Husband and wife duo Damian and Prudence Oliveri spent the best part of a decade planning their stunning home. Damian who runs Oliveri Design & Construction, and Prudence, the talented artist behind abstract art label MYNE by Prudence Caroline, worked together with Auhaus Architecture to perfect their ideas and the result is far from ordinary. From its innovative use of concrete, to its complementary application of timber and greenery through to the carefully considered marble and brass accent features, the level of detail in this light-filled abode is meticulous.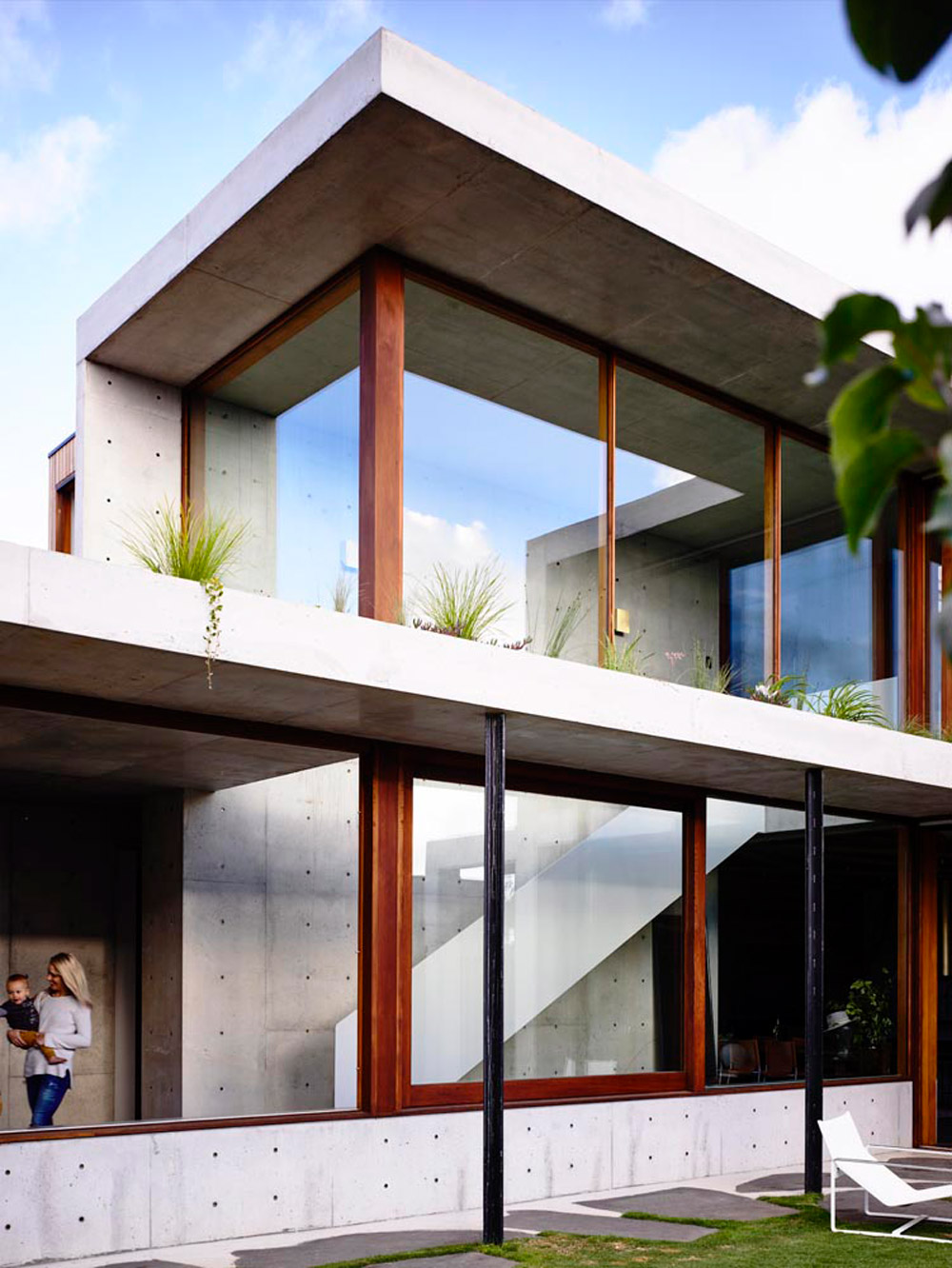 Entry to the concrete residence is via a small portal opening within the concrete façade, leading into a secluded courtyard filled with lush greenery and bluestone stepping stones – an antechamber before venturing into the main house. Upon entry, the house opens up into a vast entrance hallway with walls taller than the norm. The plans are instantly revealed with open living spaces wrapping around a large, protected courtyard that draws northern light and breezes through the house, courtesy of the floor to ceiling windows that can be opened and closed at will. This oversized open atrium sits at the core of the house drawing the outside in, a key design feature for the couple. The outside areas and rooftop courtyard continue to enforce the link between indoors and outdoors, ensuring each room enjoys a green outlook. Gardens are planted with local varieties, connecting the house and the landscape beyond.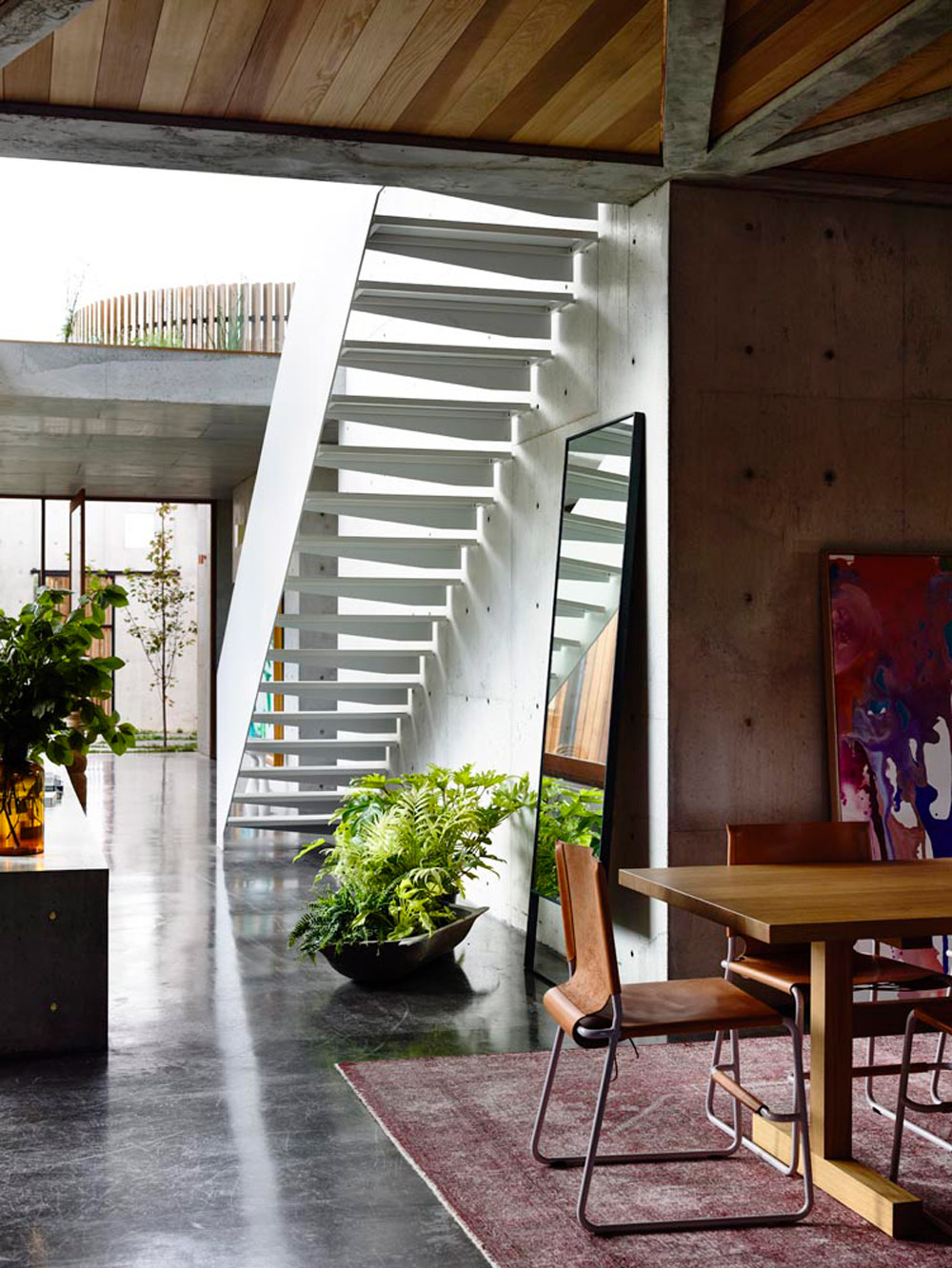 The material palette is rich and textured, with fine timber battening and brass detailing providing patterning and warmth to counterpoint the mass of the concrete. Even the tie bar holes on the concrete walls have been made a feature, indicating the level of thought that has gone into the home.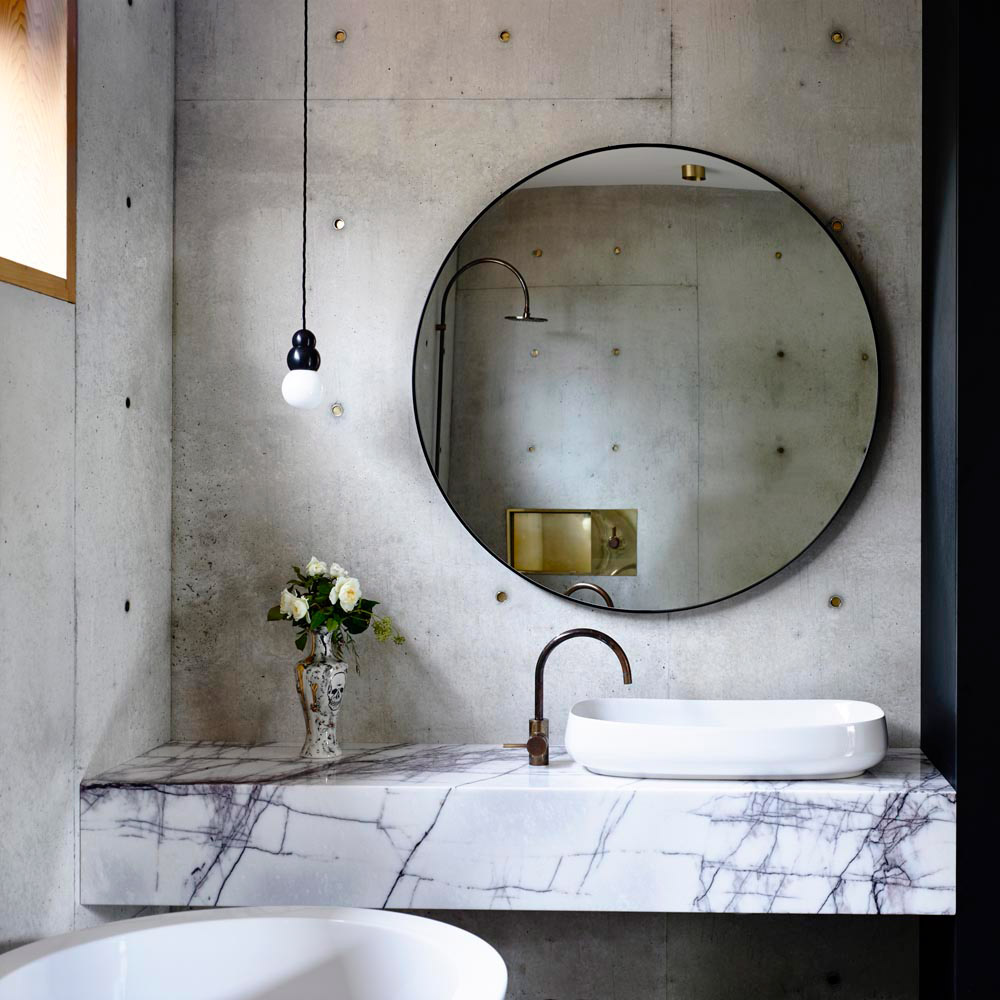 Because concrete has a thermal capacity that can both heat and cool quickly, all the walls are insulated allowing the family to enjoy stable temperatures year round. Wherever there is concrete on the outside, there is timber – mostly cedar – on the inside, and vice versa. The concrete-timber interchange brings the best out of each element.
Winning a commendation for this house at the 2016 Victorian Architecture Awards 'cemented' Auhaus' reputation as one of the Surf Coast's most inventive and meticulous architectural practices.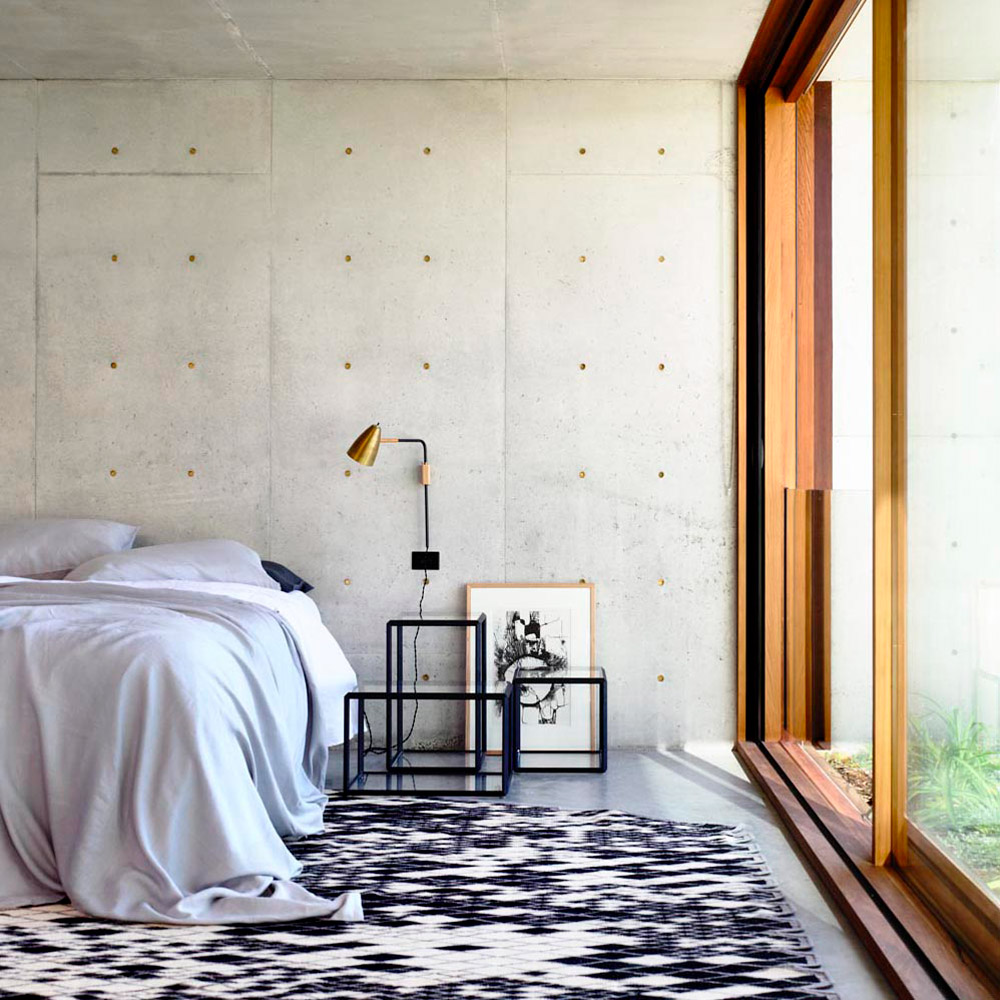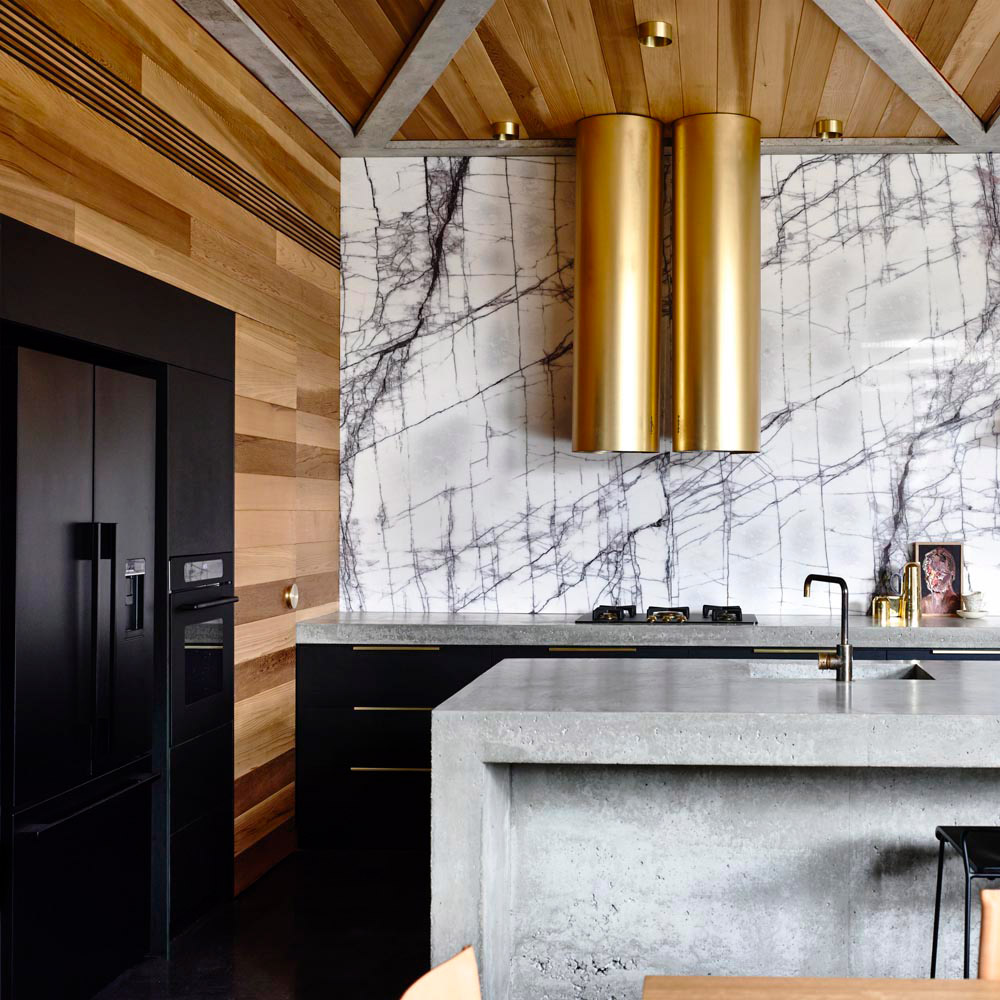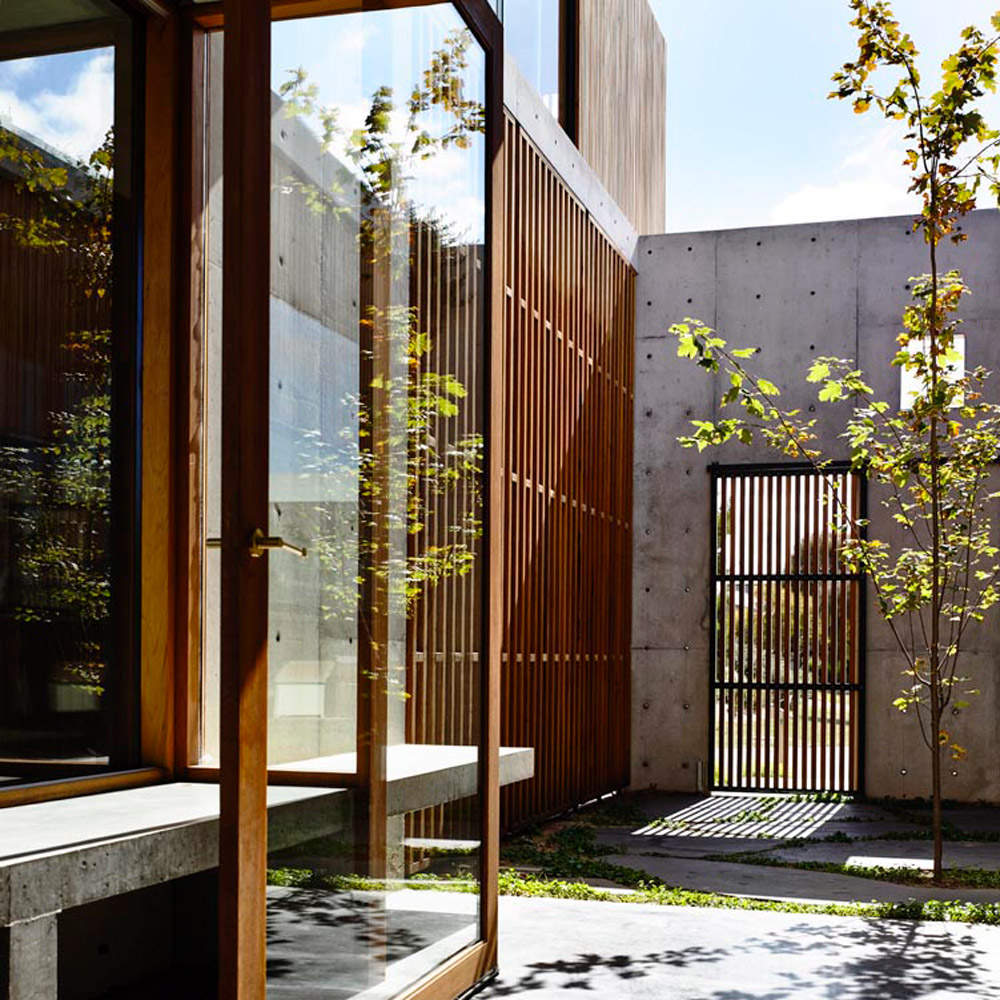 Photography by Derek Swalwell.
Photography styling by Simone Haag.